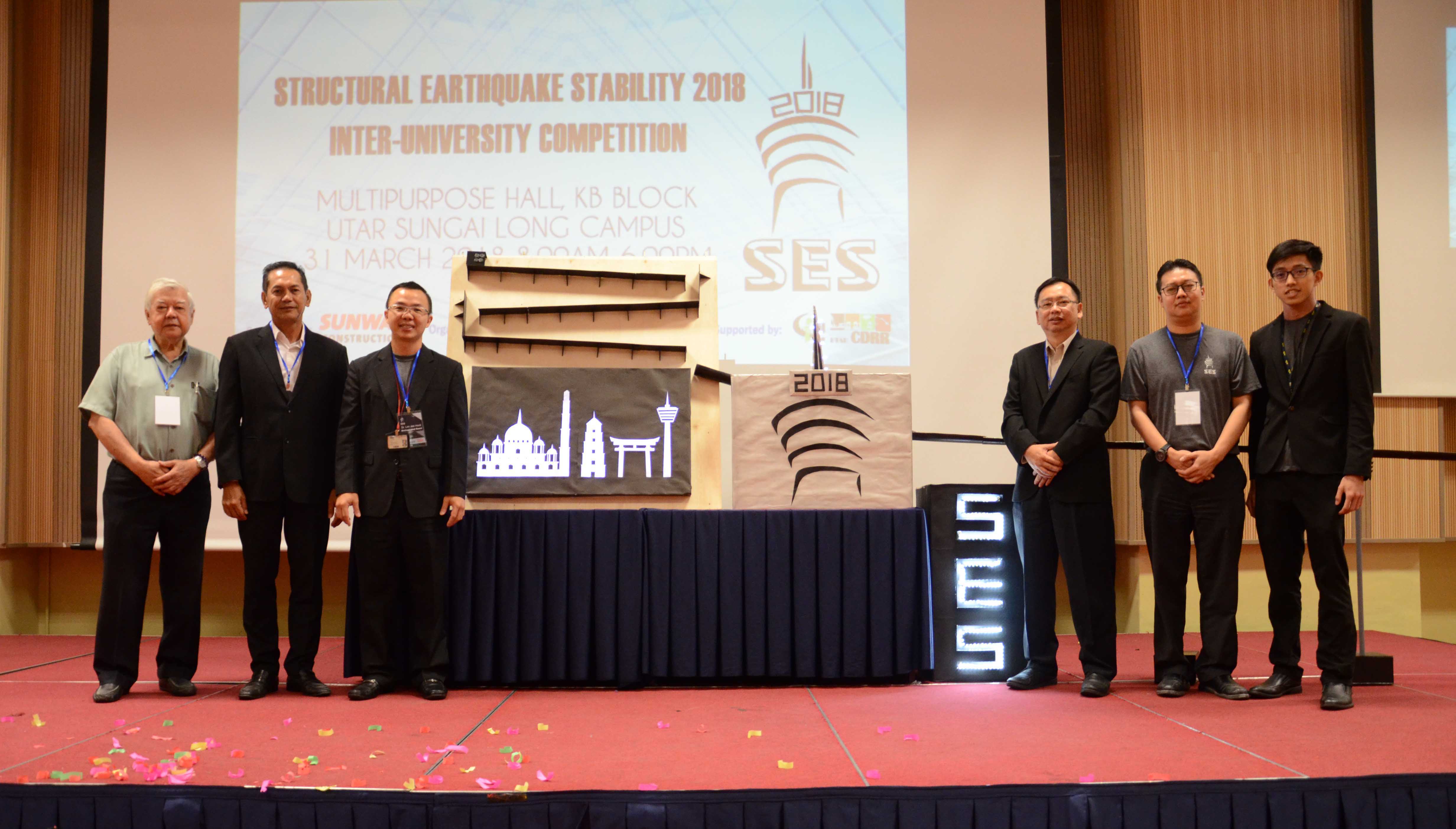 From left: Ir Hee, Tan, Dr Lim, Ir Kuah, Ir Dr Lim, Heng
The Structural Earthquake Stability (SES) 2018 Competition was held at Sungai Long Campus on 31 March 2018. It was an inter-university competition organised by the UTAR Student Chapters of The Institution of Engineers Malaysia (IEM) and the Institution of Civil Engineers (ICE), together with Lee Kong Chain Faculty of Engineering and Science's (LKC FES) Department of Civil Engineering. It was sponsored by Sunway Construction Group Berhad.
Present at the opening ceremony were LKC FES' Student Development and Industrial Training Deputy Dean Dr Lim Jee Hock, Sunway Construction Group Berhad Senior General Manager, Acting Project Director of LRT3 Tan Kim Yoke, IEM Representative Ir Adjunct Specialist MC Hee, ICE Representative Ir Dr Tan Yean Guan, Engineering Director of SSP Building Department Ir Kuah Kee Hong, Head of Civil Engineering Department Associate Prof Ir Dr Lim Siong Kang, Advisor of SES 2018 Dr Yip Chun Chieh, Co-Advisors Dr Lee Yee Ling and Dr Lee Foo Wei, and Organising Chairperson Heng Ying Hao.
In his speech, Dr Lim mentioned that the concept of SES is to promote the practical experience of earthquake engineering through a small-scale structural model to the students. The students are able to enhance their engineering knowledge, management skill, creativity, and innovation through the competition. The competition aimed to foster the future engineers with the ability to design buildings that could survive the natural disaster.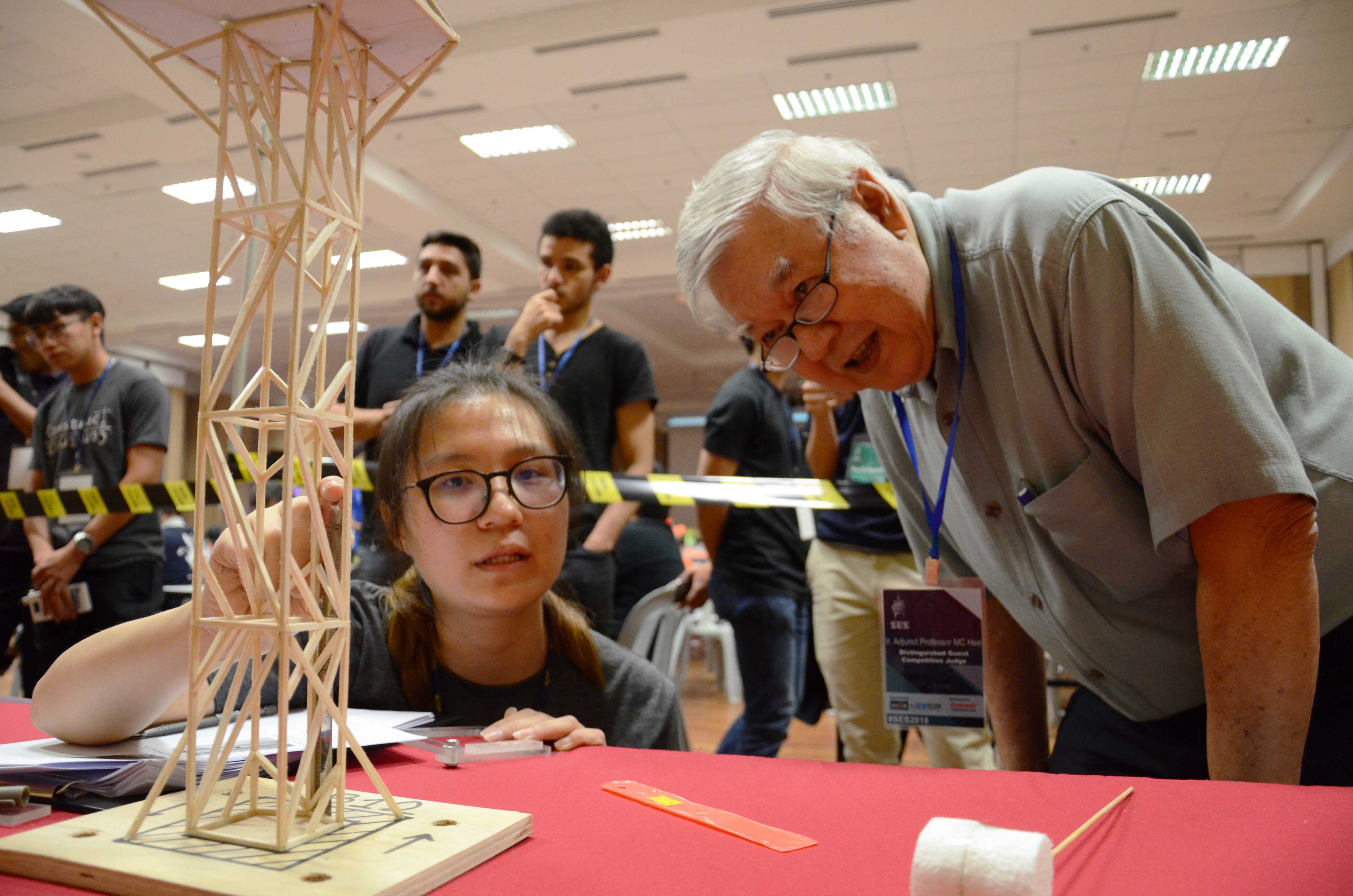 Ir Hee assessing a model
The competition also saw participation from several higher learning institutions, namely Politeknik Sultan Salahuddin Abdul Aziz Shah, SEGI University, Universiti Teknologi MARA (UiTM), University of Nottingham, Universiti Sains Malaysia (USM), INTI International University, UCSI University, Universiti Putra Malaysia (UPM), Universiti Malaya (UM), Heriot-Watt University, Universiti Malaysia Perlis (UNIMAP), Monash University, Universiti Tenaga Nasional (UNITEN), Politeknik Sultan Idris Shah and Politeknik Sultan Azlan Shah.
UTAR won the first-runner up and took home RM1,000, followed by Politeknik Sultan Idris Shah who won the second-runner up with a cash prize of RM800. The champion of the competition was USM. They walked away with a cash prize of RM1,300. Meanwhile, Special Awards, namely the Most Efficient Team and the Tallest Structure award were given to SEGI and INTI respectively.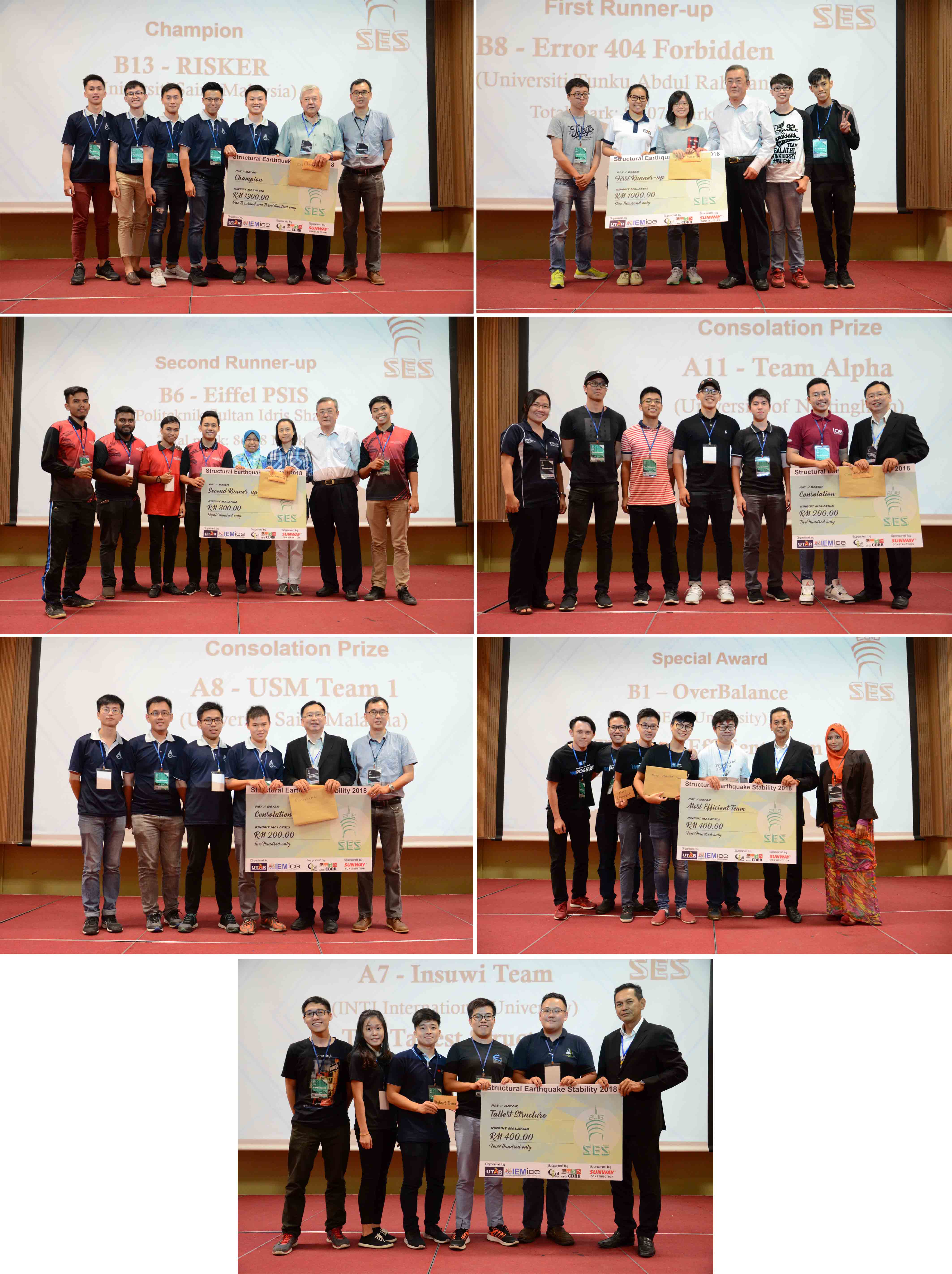 The winning teams at the competition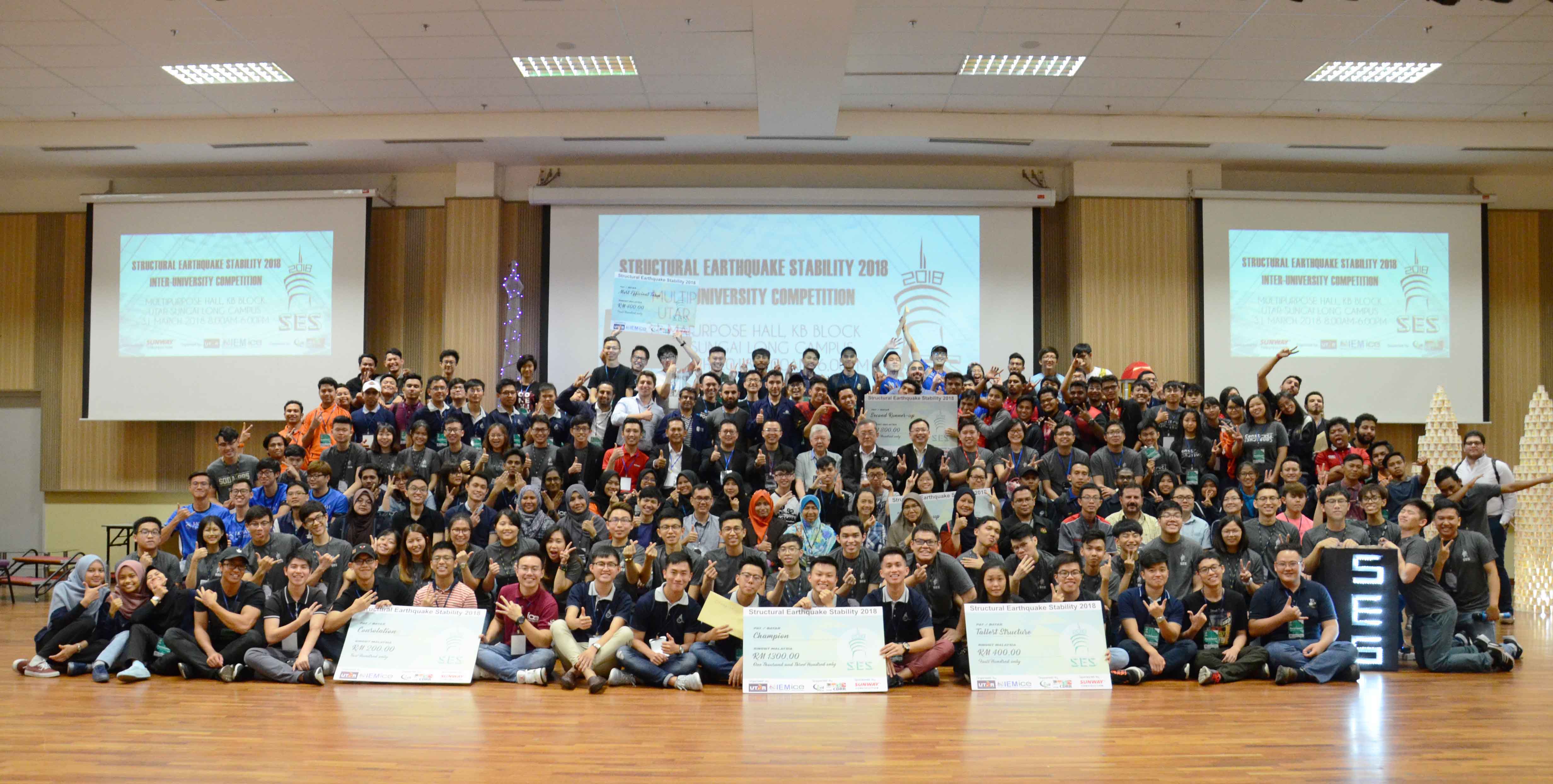 All the participating teams, organising committee and judges