Former Accounting student Young Teng Wai successfully completed the Association of Chartered Certified Accountants (ACCA) March 2019 examination and won the third place in the Malaysian Top Affiliates Award; while former Commerce Accounting student Chong Jia Hao came in at the top placing in Malaysia and the 10th placing in the world for Advanced Performance Management (APM) paper.
An ACCA affiliate is a candidate who has completed all the required ACCA papers, pending completion of three years of working experience. Young has attained one of the highest total average marks in his professional exams upon achieving the affiliate status.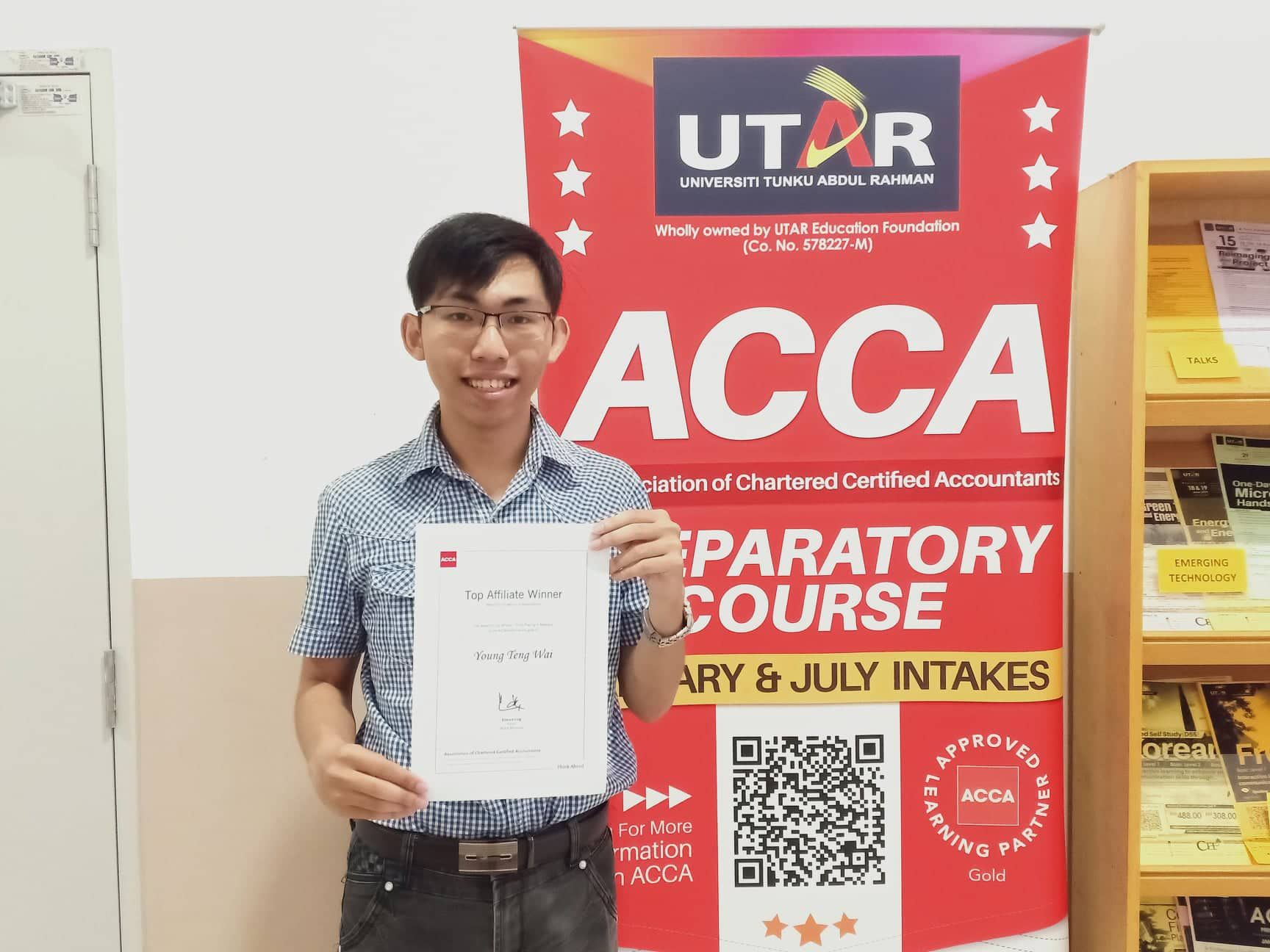 Young working hard in his professional line while maintaining a happy life
Reacting to his exam results, Young said he was very surprised to get such an outstanding result. He explained that he chose to study ACCA because, in his opinion, a degree does not guarantee a job in today's market. "If you want to compete globally, a degree certificate is definitely not enough. Holding a professional qualification will open the door to a wide range of career paths."
He also mentioned that technology would affect the way people work and advised people to keep pace with all the latest technological developments. "Imagine yourself being in that position, instead of thinking that you are a student. Do not think you will fail if you do not want to fail," he said, adding that one should think positive and utilise any methods that they think is logical to achieve success.
He also shared some tips on how to achieve exam success, highlighting that discipline, time management and determination are very important. "I always try to utilise the 'gap' between time so that I could maximise my study time. I also work as a part timer to fund my tuition fees," he said.
Previously, Young also did well in the ACCA Global World Prize Winner P1 award. He scored 91 percent out of 100 percent and was shortlisted for the Malaysian Institute of Accountants (MIA) Best Accounting Student Award. He is currently working at a financial consulting firm and continuing to pursue his professional qualifications.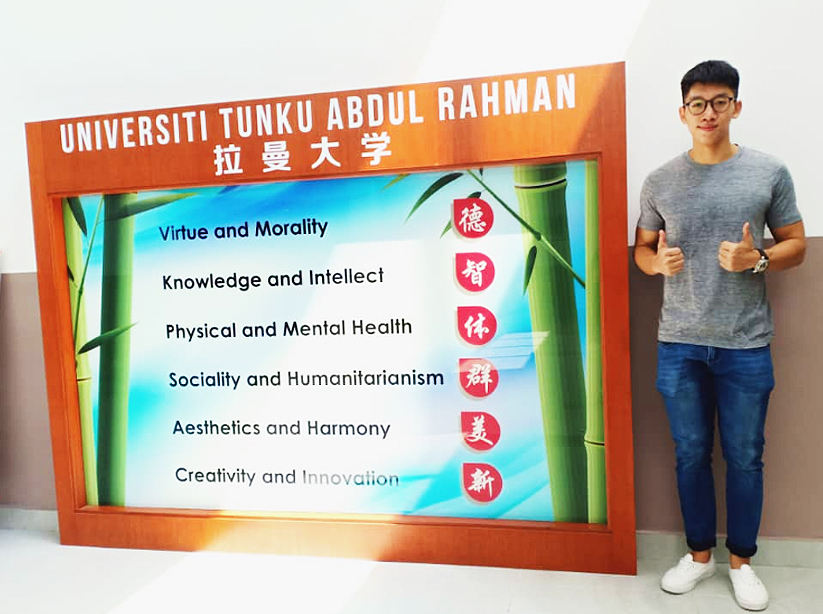 Chong is thankful to his parents for always supporting and encouraging him
Chong, on the other hand, said that he enrolled in the Accounting course mainly because of the encouragement he received from his parents. "I'm a person who loves to deal with numbers. I never thought of being an accountant at first because I always thought it is a boring job," he said. He then explained, "My parents advised me to take up the Accounting course because they knew I was interested in dealing with monies and financial matters."
When talking about the preparation for the exam, he said, "To pass the examination, you should not only focus on memorising and studying but you should also practise answering the questions. Accounting is said to be difficult for many people because they always run out of time during their exam. My tips are to do more questions and train yourself to answer the questions."
About his future plans, Chong said that he intends to obtain more skills in the banking and finance industry. He currently works in a bank and he hopes that he could learn more on how the industry works. He also wished to gain more exposure in the business sector, particularly in investment banking.