LKC FES lecturer selected to be part of ATYSP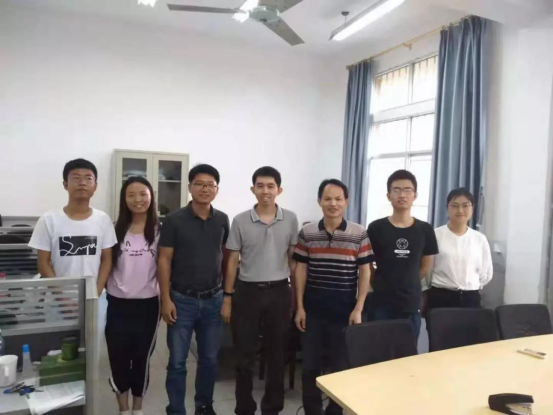 Photo taken from CATTC
Dr Lee Ying Loong from UTAR Lee Kong Chian Faculty of Engineering and Science (LKC FES) was recently appointed as a distinguished researcher in computer science by Guangxi University for Nationalities (GXUN). Working under the ASEAN Talented Young Scientist Guangxi Program (ATYSP), Dr Lee is currently engaged in a project called "Artificial Intelligence-Based 5G Heterogeneous Network Resource Management". The project aimed to develop innovative schemes for radio resources management built upon artificial intelligence that optimise the performance of 5G or next-generation heterogeneous communication networks.
The ATYSP, according to Dr Lee, provides young scientists opportunities to promote cross-border exchanges and cooperation with top China scientists. It also allows them to realise China's development in cutting-edge technology which could broaden their horizons.
He said, "ATYSP promotes scientific and technological exchanges and cooperation between China and Malaysia. Joint laboratory served as a bridge for cooperation to promote exchanges and facilitate future cooperation particularly in artificial intelligence and big data research, which could contribute to the development of the two nations." He mentioned that he would continue to expand the scope of research area and strive to gain more results. He also expressed his hope to establish an international research team in the future in order to cooperate with top scientists from different countries for new communication technologies development.
Commenting on working in China, he said, "In addition to promoting cooperation and scientific research exchanges between GXUN and UTAR, I also want to experience the life in China and their rich culture." He added, "The teachers and students from GXUN are enthusiastic in doing their scientific research. They are very willing to share their research experiences with one another. I hope that they can get some inspiration from each other and make great breakthroughs and progress in their respective fields. This kind of practice is very motivational and worth learning."
Presently, Lee actively participates in the establishment of the Joint Laboratory for International Cooperation on Artificial Intelligence and Big Data. The joint laboratory is one of the signed projects among the important projects on innovation and cooperation between China and ASEAN countries in the 7th Forum on China-ASEAN Technology Transfer and Collaborative Innovation. He is responsible for researches related to artificial intelligence and 5G mobile network.
Dr Lee also attended the ASEAN Plus Three Young Scientist Innovation Forum on 20 September 2019 at Nanning, China, sharing his knowledge with young scientists from different countries to further promote scientific exchanges and mutual learning.
As part of China's One Belt One Road Initiative, ATYSP is an ASEAN-oriented mobility scheme initiated by Science and Technology Department of Guangxi Zhuang Autonomous Region with the aim to attract talented young scientists from ASEAN and those along the Belt and Road to carry out scientific researches in Guangxi.
Lee was one of the few Malaysians selected to join the ATYSP. His research interests are related to fields such as 5G Radio Communication, Web Slices, Fixed Mobile Convergence, Software Defined Network, Machine Learning and Artificial Intelligence and Communication Application.