Alumna won APEC App Challenge with virtual queue app
UTAR alumna Hoo Xing Yu made her alma matter proud when her team was announced as the winner of APEC App Challenge 2020.
The APEC App Challenge 2020 was joined by 90 participants from 21 APEC member economies and aimed to help small businesses in the tourism industry to better navigate and respond to the many and varied impacts of Covid-19 on the travel industry. Held from 23 October until 11 November 2020, the competition required the participants to build new mobile and web tools that address these issues, using a range of different digital technologies. The competition also required participants to do video demonstration as well as live pitch sessions for five finalists.
The Software Engineering alumna and her teammate Louis Ong Bing Hao secured the first place with their ingenious solution to a contemporary problem, particularly in the period of the pandemic.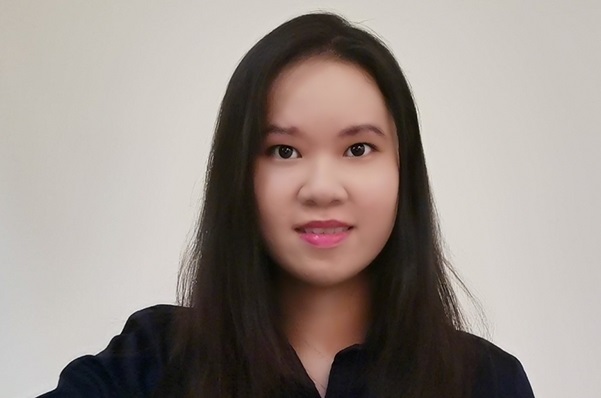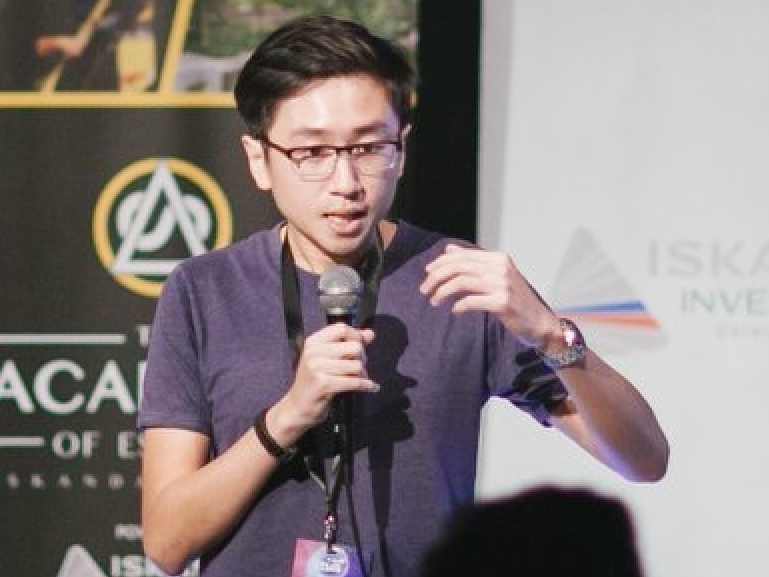 Hoo (left) and her teammate Louis
"We have come up with an online app called "String", which helps people to queue up virtually. This app was created due to the impact of the pandemic on tourism globally. It primarily focused on encouraging social distancing as well as reducing some of the concerns of the general populace towards virus infection when going to shops or establishments," said Hoo.
The app allows the user to do other things while waiting in line to enter an establishment without the need to be there physically. By scanning the QR code of the establishment, they will be automatically placed into a waiting list and will be notified once they have reached their turn. Additionally, users will be able to see more information about the establishment, attraction or business before their turn arrives. They will also be given the chance to earn rewards in terms of vouchers and other bonus perks that they can use at the location by interacting via the application. As for the vendor, the app allows them to monitor the queue, obtain access to useful analytical information that can be used to improve their business.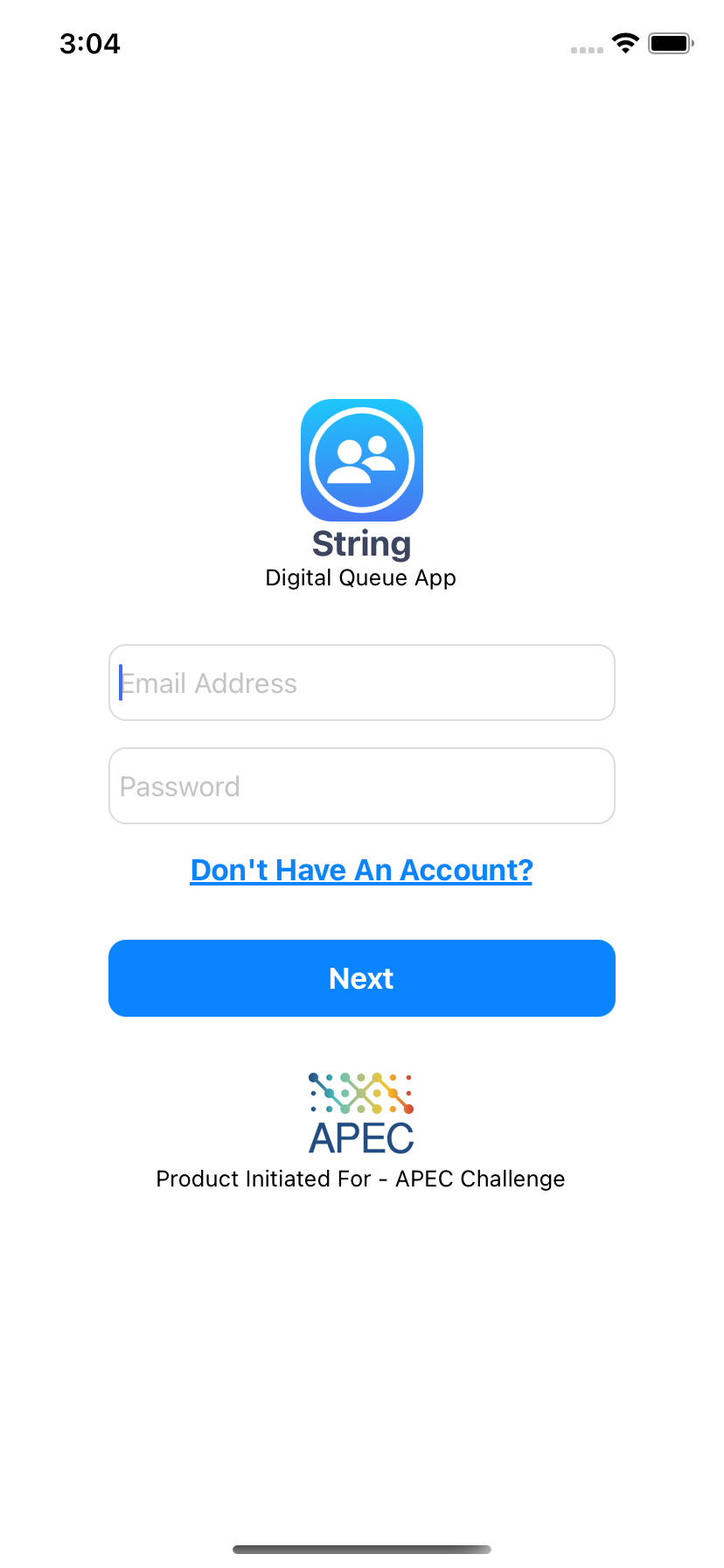 Interfaces of String app
On a personal level, she was motivated by her ardent desire to travel, and this app may increase the possibility to do so while staying safe at the same time.
The development of the application came with its own challenges but it was majorly caused by the current situation. "One of the biggest issues that never really popped up in typical hackathons was the lack of physical presence to engage in discussions about the topic at hand. Since everything was done virtually, coordinating with the teammate for the hackathon became another obstacle to overcome. Sure enough, using online meetings to communicate did mitigate this issue to a huge degree, but it was not as effective as communicating face to face in real life. Hackathons usually had massive amounts of people gathering together in order to brainstorm a solution for the topic," said Hoo, who finds it a truly interesting experience despite the challenges.
As String develops, Hoo seeks helping hand from potential stakeholders to make the application available for everyone, "Building String would require the support from many parties. An example of an existing application that is similar to this situation would be the "mySejahtera" app which is being supported by the government. To make String available to users on a global scale, we would need the support from multiple parties as well."
With much experience in hackathons, the 22-year-old girl from Kuala Selangor encourages others to join too. "I believe that participating in a hackathon is a good way to learn how to develop an application in a specific time frame. I would like to encourage my juniors and Information and Technology Society (ITS) members to join or host hackathons with a team of like-minded comrades," said the former ITS Chairperson.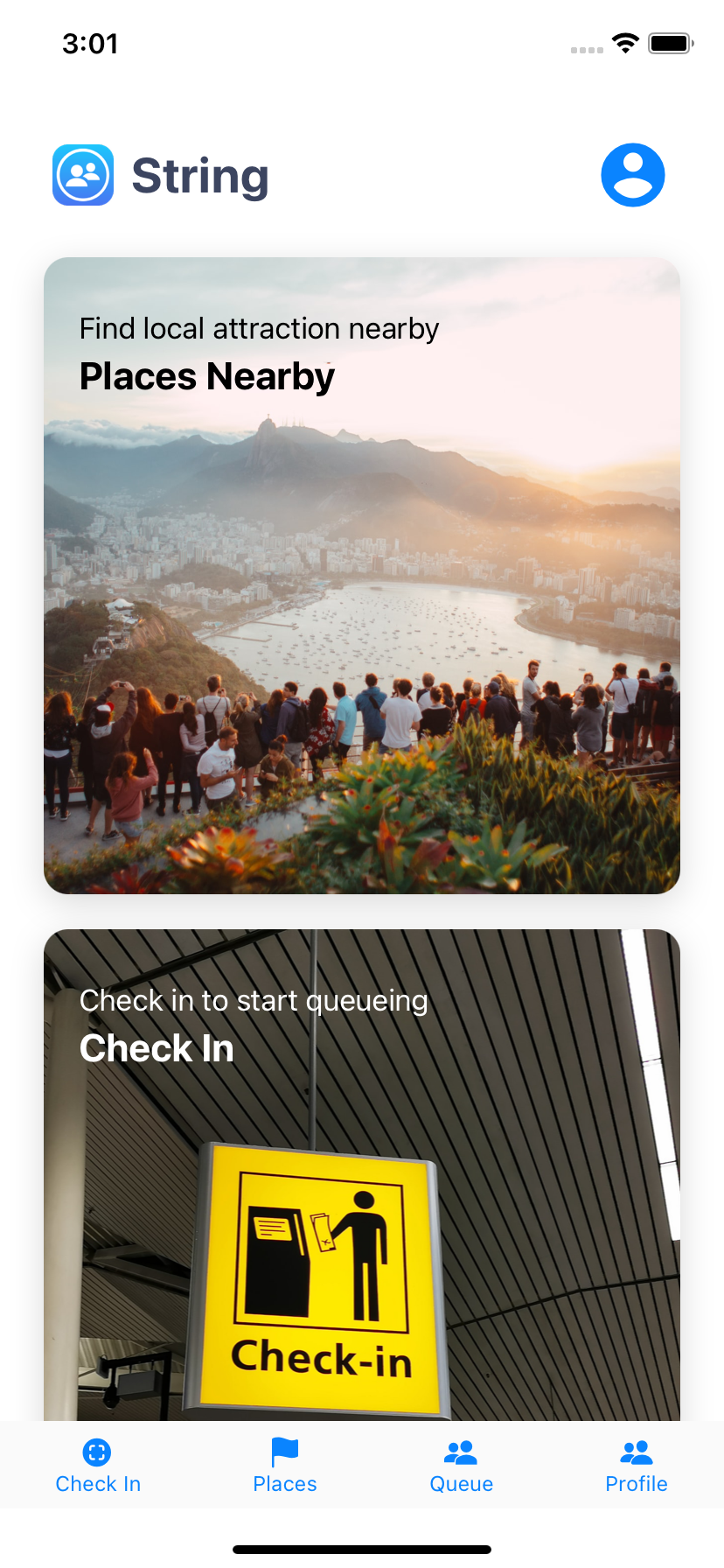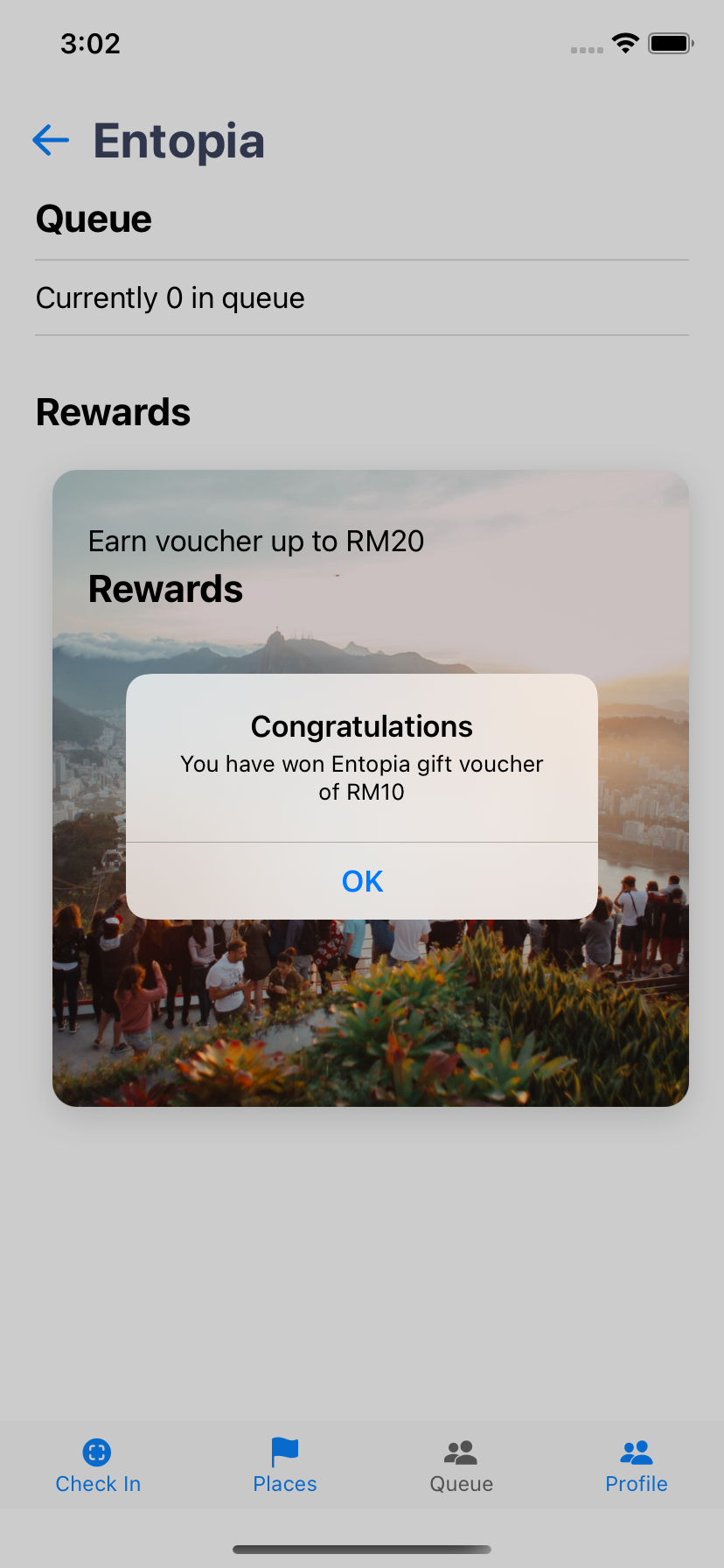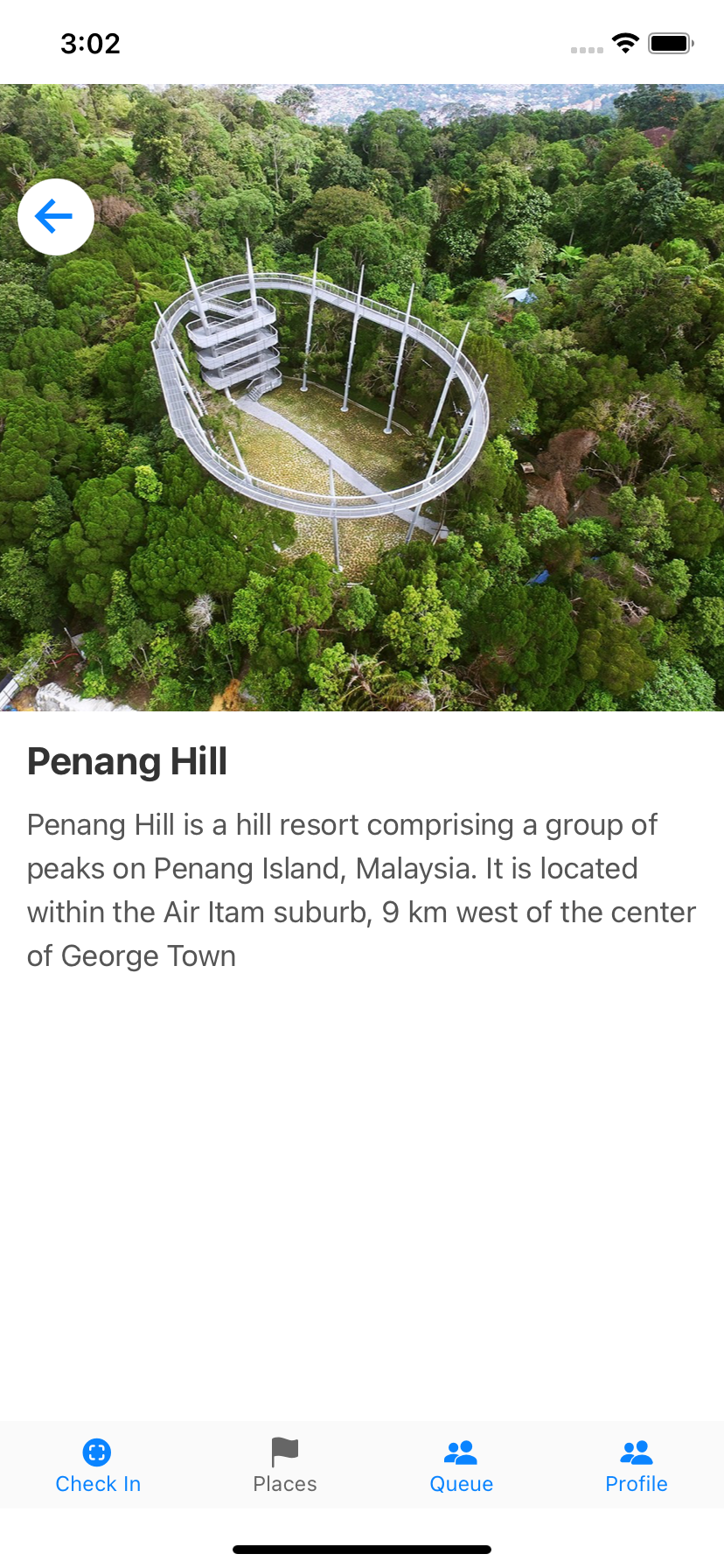 Other than the main feature, String also provides information on establishments and rewards
"I would like to thank the sponsors and hosts of the hackathon, which are Asia-Pacific Economic Cooperation (APEC), APEC 2020 Malaysia, The Asia Foundation, and Google for giving us the chance to participate in this hackathon. I am immensely grateful for the opportunity that has been given to us to come up with a solution to mitigate or help reduce the issues caused by the pandemic. I would also like to thank my family and friends for supporting and encouraging me on this long and wonderful journey in becoming a software engineer," Hoo expresses her gratitude.
"In addition to that, I would like to thank all of the many lecturers from UTAR who have set me on the path of a software engineer. I believe that the road of software engineering is long, but what they have given me are more than just the subjects that they have taught, but also the many life lessons that they have imparted upon me. Last but not least, I would like to thank my teammate Louis, who invited me and encouraged me throughout the challenges that we faced together in the hackathon," added Hoo, who just graduated this year.
Hoo also believes that the hackathon helps to strengthen her for the future, "I feel that I have learned a lot from this hackathon. It can help improve my career as a software engineer. I will continue to keep my passion alive in this field of technology and continue to develop myself to be a better person."
Hoo and Louis brought home USD6,000 for winning the first place.