LKC FES holds online FYP Poster Competition
Lee Kong Chian Faculty of Engineering and Science (LKC FES) Final Year Poster Competition and Industry Interaction Day which was scheduled in August 2020 was held online due to the Covid-19 situation. The biannual competition saw a total of 88 FYP posters shortlisted under nine tracks, namely Track 1: Mathematical and Actuarial Sciences, Track 2: Architecture and Sustainable Design, Track 3: Mechatronics and BioMedical Engineering, Track 4: Electrical and Electronic Engineering, Track 5: Internet Engineering and Computer Science, Track 6: Quantity Surveying, Track 7: Civil Engineering, Track 8: Mechanical and Material Engineering, and Track 9: Chemical Engineering.
The posters, which were submitted by around 400 students from the nine departments, were subjected to three rounds of screening based on the appearance, content and presentation. After the three rounds of screening, 46 winning posters were identified.
All the winners received certificates as a mark of their achievement. The details of the winners are as follows:
Winner(s)


Track(s)

Award

Title

Supervisor(s)

Lee Jun Hau

Track 1

Gold

Optimization of Routes of Delivery for Products

Dr Mahboobeh Zangeneh Sirdari

Yap Tien Ee
Hee Kai Sheng
Poon Chee Wing

Silver

M&W Trading

Dr Goh Yong Kheng
Dr Lai An Chow

Leong Yee Hang

Bronze

Geometric Dissection

Prof Dr Chia Gek Ling

Daniel Chia Jun Xin

Track 2

Gold

North Klang Activity & Business Centre

Ar Ong Hun Boon
Ar Sam Chin Sing
Ar Loo Wan How

Lee Ni

Silver

C²O³_ The Co-Cooking Spaces

Lim Song Liang

Silver

Library & Community Centre

Lim Zhi Wei

Bronze

Hive Hub

Chai Wan Jin

Bronze

Library In The Park

Wong Kam Kang

Track 3

Gold

Development of fall risk clustering algorithm in older people

Dr Goh Choon Hian
Ir Dr Chuah Yea Dat

Ho Zhen Ni

Silver

Gender differences in lower extremities kinematic and kinetics analysis

Tan Yin Qing
Dr Chan Siow Cheng

Teh Jun Jie

Bronze

Household Waste Segregation Using Intelligent Vision System

Chai Tong Yuen

Cheong Kah Jun

Track 4

Gold

Path Optimization for Cooperative Multi-head 3D Printing

Dr See Yuen Chark

Dominic Yeow Zong Hui

Silver

Performance Optimization of Solar PV System Over the Gaps of the Module and Roof for Effective Ventilation

Assoc Prof Ir Dr Lim Boon Han

Ong Jun Xiang

Bronze

IoT Based Precision Farming for Oil Palm

Dr Chua Sing Yee

Lim Wei Han

Bronze

Performance Analysis for Single Pixel Imaging

Dr Chua Sing Yee

Leong Xian Jun

Track 5

Gold

Personal Health Records Mobile App

Beh Hooi Ching

Chia Yong Fang

Silver

Data-driven similarity measures for matrimonial application

Dr Too Chian Wen
Dr Khor Kok Chin

Yam Kah Junn

Silver

Online one-stop centre for personalised PC building with supported inventory sales management system

Beh Hooi Ching

Jennifer Yew Swan Ping

Bronze

Machine learning models for disease prediction

Dr Farizuwana Akma binti Zulkifle

Leon Kang

Bronze

A mobile application for Wood Artist

Sor Kean Vee

Goh Wei Ler

Track 6

Gold

Construction Waste Management in Green Building

Nurulain Hanida binti Mohamad Fodzi

Roy Lee Jun Jie

Gold

Perspectives of Building Professionals on Adopting Green Construction in Malaysia

Dr Lew Yoke Lian

Koh Zi Ying

Silver

Factors Leading to Delays and Strategies to Reduce Construction Project Delays

Sr Lim Cheng Sim

Eric Yap Jia Le

Silver

Causes and Methods to Prevent Project Delay in Construction Industry

Lay Pei Sin

Dinnie Fikri binti Zulkifly

Silver

The Obstacles to Implement Green Building Technology in The Malaysian Construction Industry

Naziatul Syima binti Mahbob

Miow Shan Min

Silver

A Study on Strategies to Minimise the Construction Waste In Construction Industry

Chong Bee Ling

Lim Xue Shuang

Bronze

An Assessment of Satisfaction for Parking Provided at Taman Layang-Layang Metropolitan Kepong

Sr Zamharira Sulaiman

Tan Chun Ming

Bronze

Exploring Building Information Modelling (BIM) Application for Quantity Surveying in The Malaysian Construction Industry

Sr Lim Cheng Sim

Ho Chin Teng

Bronze

Factors Affecting Housing Affordability Among Young Working Adults in Klang Valley Malaysia

Li Zi Qian

Ong Xi Ee

Bronze

Factor Affecting Safety Performance on Construction Sites in Malaysia

Nurulain Hanida binti Mohamad Fodzi

Leonard Cheong Qi Lin

Track 7

Gold

Preliminary Study on Lightweight Interlocking Block Design

Dr Lee Yee Ling

Ong Guan Lin

Silver

Construction Noise Prediction on the Earth-Moving Activities

Dr Lim Ming Han

Yee Jason

Silver

Calcite Precipitation In Bio-mediated Tropical Residual Soil

Dr Chong Siaw Yah

Ang Min Yuan

Bronze

Evaluate Environmental Sustainability of Concrete Composite Floor-Plates

Dr Ong Chuan Fang

Nah Kian Kok

Bronze

Climate Change Assessment on Drought in Sabah & Sarawak.

Assoc Prof Ir Dr Huang Yuk Feng

Siew Tze Hung

Track 8

Gold

Design and Development of Travelling Wave Thermo-Acoustics Refrigerator

Dr King Yeong Jin

Ho Mun Ling

Silver

Integration of Solar Powered Fans and Moving-Air-Cavity for Attic Temperature Reduction

Dr Yew Ming Chian

Khaw Ji Wei

Silver

Investigation of Media Pack Configurations for Air Filtration Devices

Dr Poon Hiew Mun

Chang Chee Haur

Bronze

Development of Concrete/Rubber Composite Railway Sleeper

Prof Andy Chit Tan

Kam Weng Joe

Bronze

Study of Carbon Black Generated from Pyrolysis of Passenger Tyres Added with PVOH

Dr Bee Soo Tueen

Wong Li Xuan

Track 9

Gold

Solvent-based Pretreatment of Oil Palm Empty Fruit Bunches for the Production of Bioethanol: A Comparative Study

Dr Steven Lim

Udayanair A/L Balakrishnan Nair

Silver

Design and Modelling of Vacuum Membrane Distillation For Desalination in Aspen Plus

Ir Dr Teoh Hui Chieh

Ashvinder Singh Gill A/L Harbinder Singh

Silver

Influence of Different Drying Methods on the Drying Characteristics and Quality Attributes of Red and Green Bell Peppers

Dr Wong Kam Huei

Low Pui Yie

Bronze

Application of Interesterification Reaction in the Production of Biodiesel: A Case Study

Dr Steven Lim

Lim Shi Qi

Bronze

A Critical Review on the Removal of Mercury Ions from Industrial Wastewater Using Electrocoagulation

Assoc Prof Dr Lai Soon Onn
Besides, the Most Liked Poster Award was awarded to the top three posters that attracted the most number of likes on Facebook. All winners of the Most Liked Poster Award walked away with a certificate. The details of the winners are as follows:
| | | | | |
| --- | --- | --- | --- | --- |
| Winner | Track(s) | Award | Title | Supervisor |
| Ee Jia Li | Track 7 | Most Liked Poster | Finite Element Simulation of Low Rise School Building Model with Seismic Loads Input | Dr Yip Chun Chieh |
| Goh Wei Ler | Track 6 | 1st runner-up | Construction Waste Management in Green Building | Nurulain Hanida binti Mohamad Fodzi |
| Leong Xian Jun | Track 5 | 2nd runner-up | Personal Health Records Mobile App | Beh Hooi Ching |
The external judges for the competition were MSIG Insurance (Malaysia) Bhd Vice President Kelvin Hii Chee Yun, Philip Mutual Chief Strategies Officer Phua Lee Kerk, CIMB Bank Berhad Regional Risk Validation Head Phoon Hoi Fen, Wooi Architect Owner Ar. Wooi Lok Kuang, Tangu Architecture Sdn Bhd Director Ar. Tang Hsiao Seak, Materialise Malaysia Sdn Bhd Managing Director Woo San San, ECRI Asia Pacific Associate Director Ir Dharmesh Doshi, Mechtech Engineering & Control Sdn Bhd Project Engineer Wong Jee Jin, Vitrox Corporation Berhad Specialist Engineer Dr Tan Chun Aun, Motorola Solutions Malaysia Sdn Bhd Technical Staff Ir Dr Sim Moh Lim, First Echelon Sdn Bhd Director Albert Ng Kok Foo, Fusionex R&D Product Development Head Gan Chun Yee, Run Cloud Sdn Bhd Chief Executive Officer Muhammad Arif Bin Tukiman, Sapura Energy Berhad Engineered & Bespoke Parts Head Johnny Ong Shou Yee, United Malayan Land Bhd Director Datuk Sr Chia Lui Meng, Greenex Consultants & Greenext Professionals Sdn Bhd Managing Director-cum-Founder Ir Dr Tan Kuang Leong, Kombinasi Bijak Sdn Bhd Director Ir Yam Teong Sian, UTAR LKC FES Department of Civil Engineering Head Dr Ling Lloyd, Ceramic Research Company Sdn Bhd Manager Dr Chin Chee Lung, Mayair Manufacturing Sdn Bhd General Manager Ir Lim Sim Pheor, Sanjung Khas Sdn Bhd CEO Ho Yoon Tee, SKE Alliance Sdn Bhd Engineering Manager Ir Dr Yeoh Hak Koon and Techkem Group Operations Director Ir Dr Chew Chun Ming.
LKC FES appreciates all those who have contributed to this event. It also wishes to congratulate all winners and looks forward to the next event in April 2021.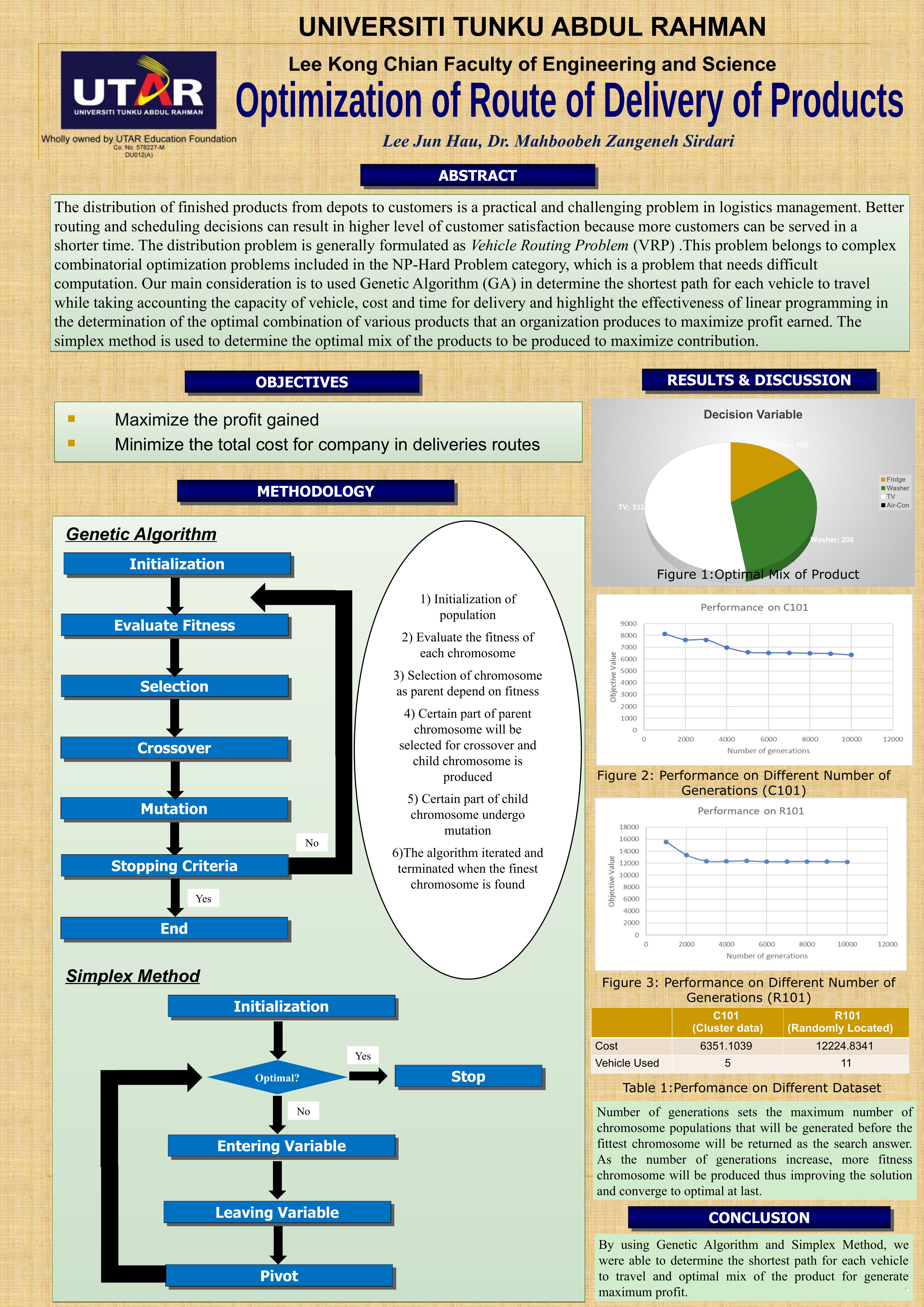 Track 1 Gold winner: Lee Jun Hau's poster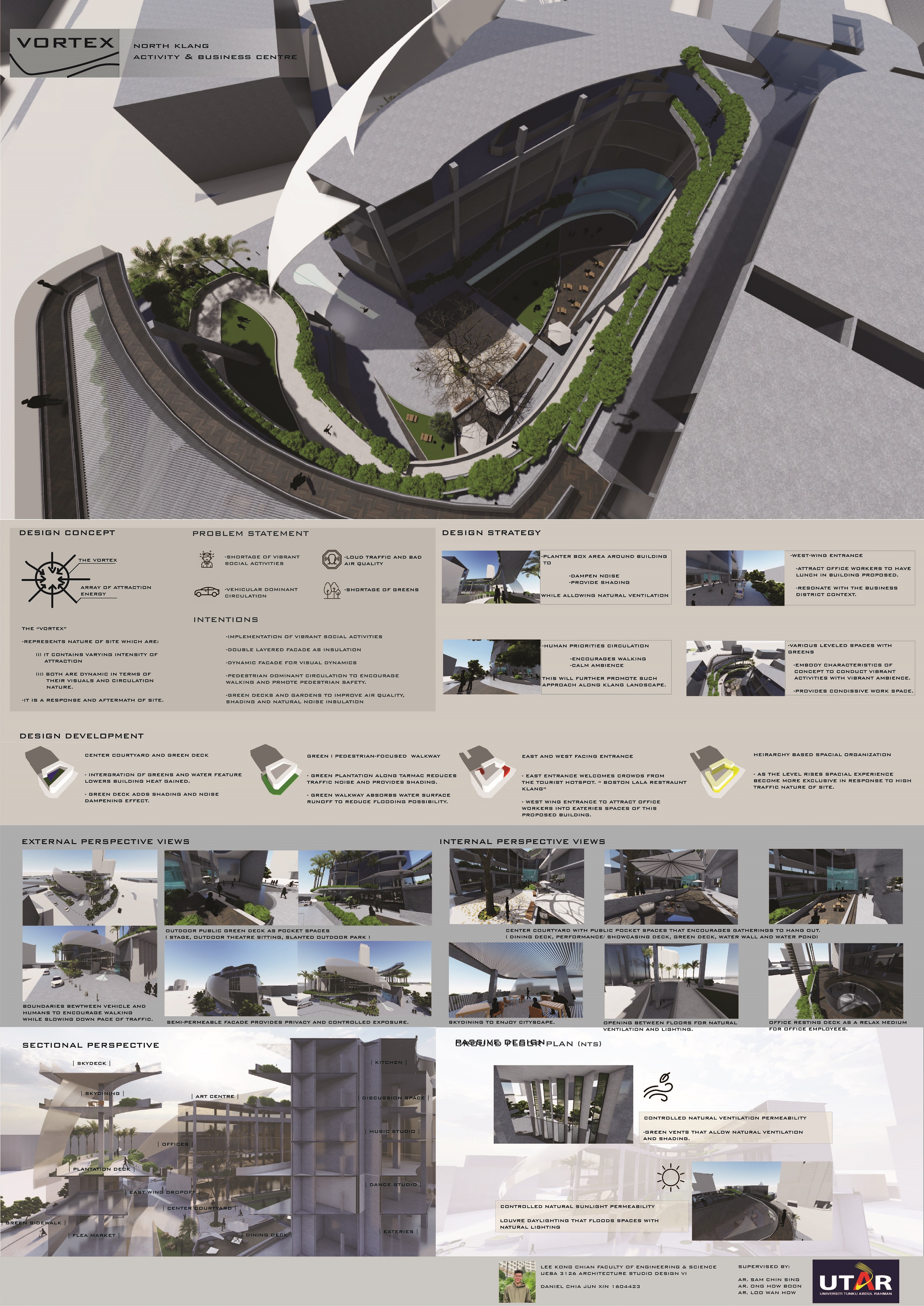 Track 2 Gold winner: Daniel Chia Jun Xin's poster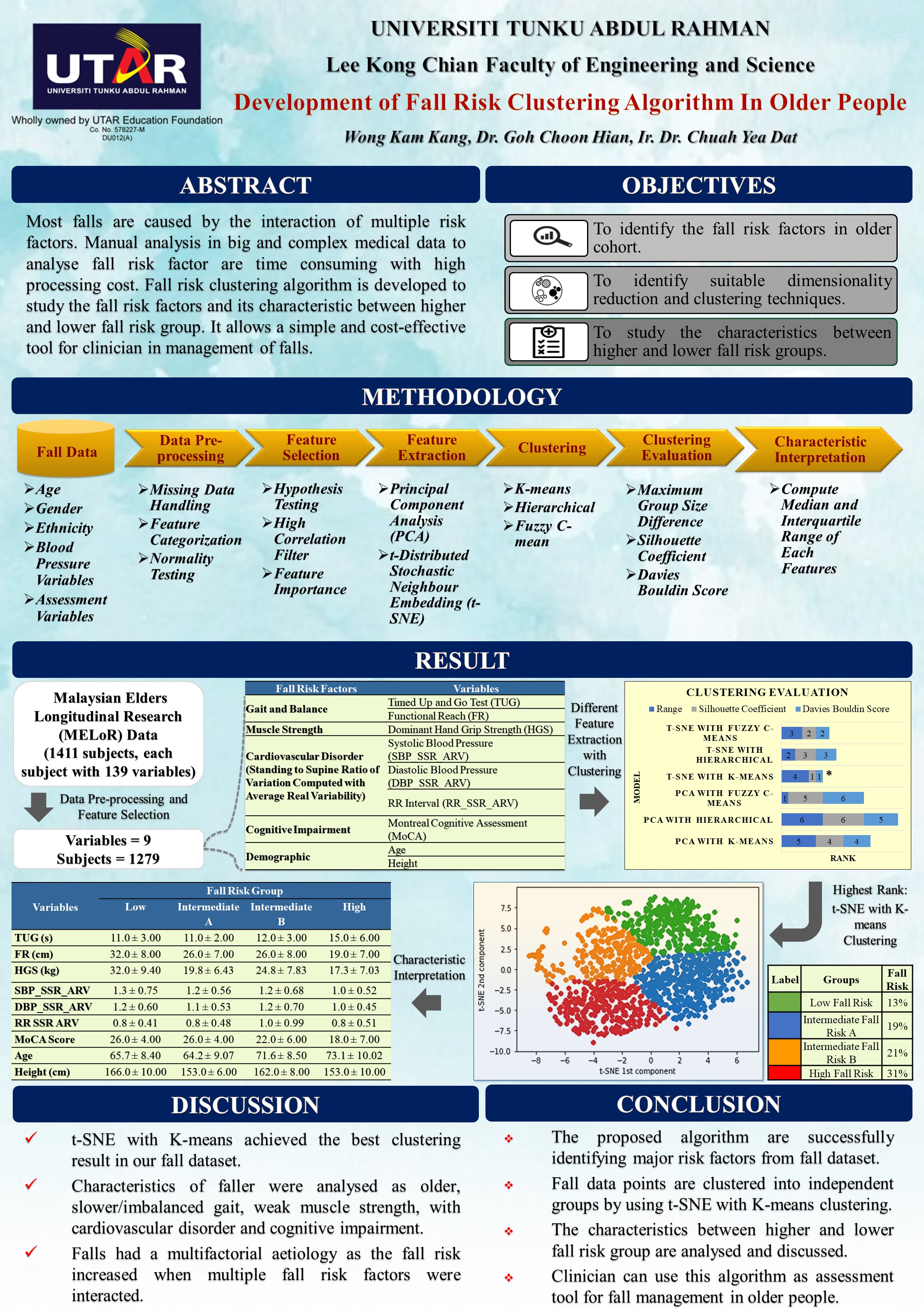 Track 3 Gold winner: Wong Kam Kang's poster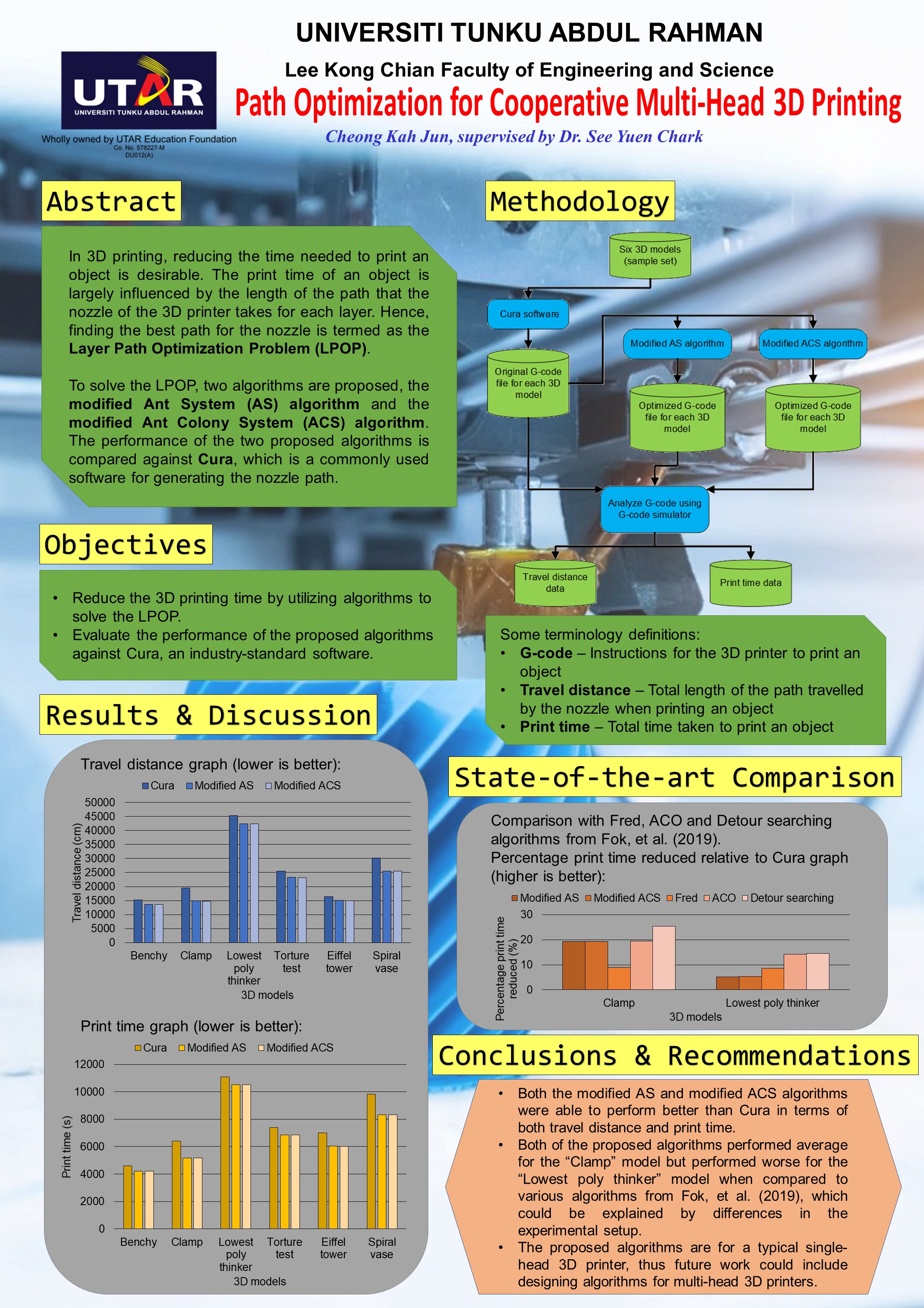 Track 4 Gold winner: Cheong Kah Jun's poster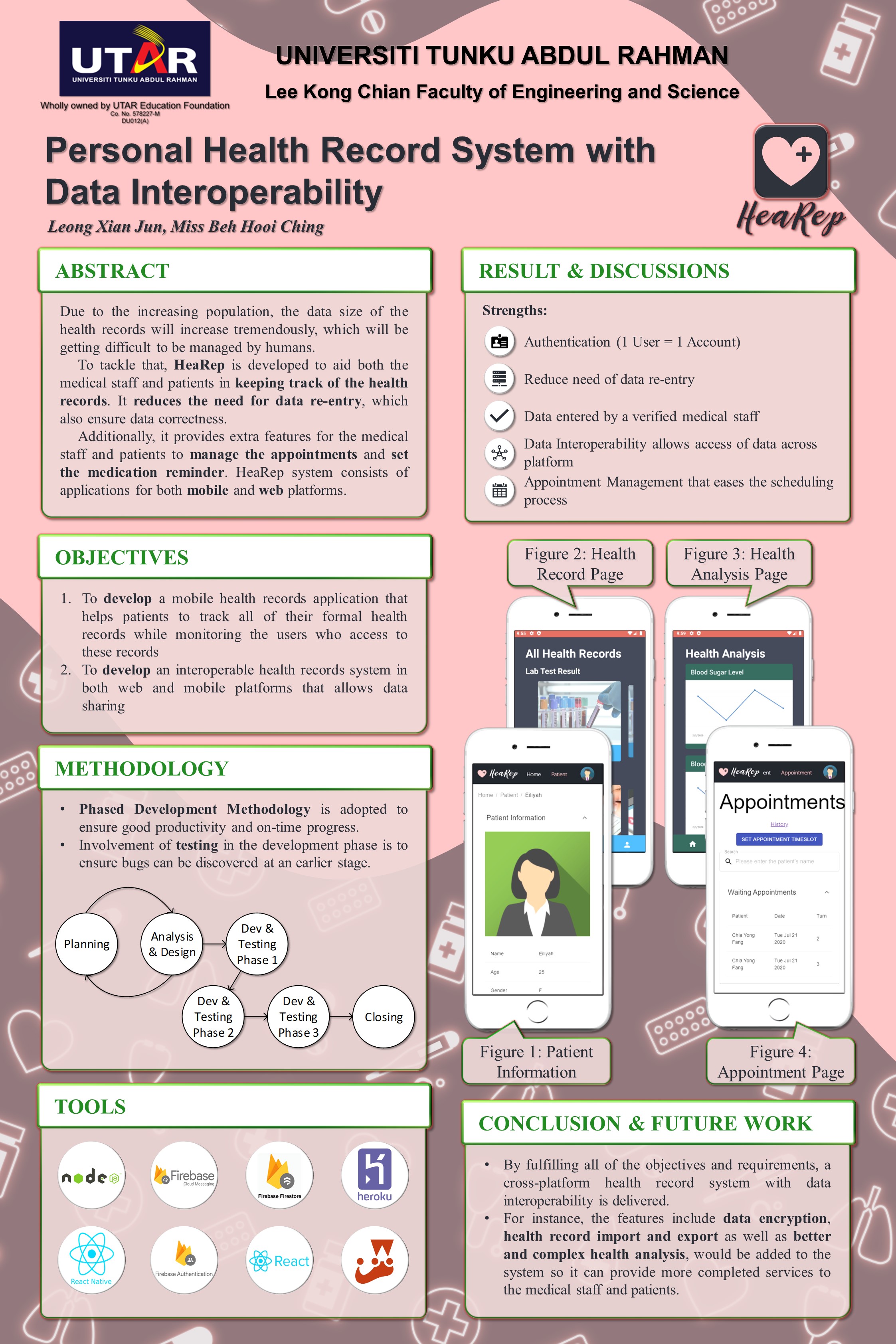 Track 5 Gold winner: Leong Xian Jun's poster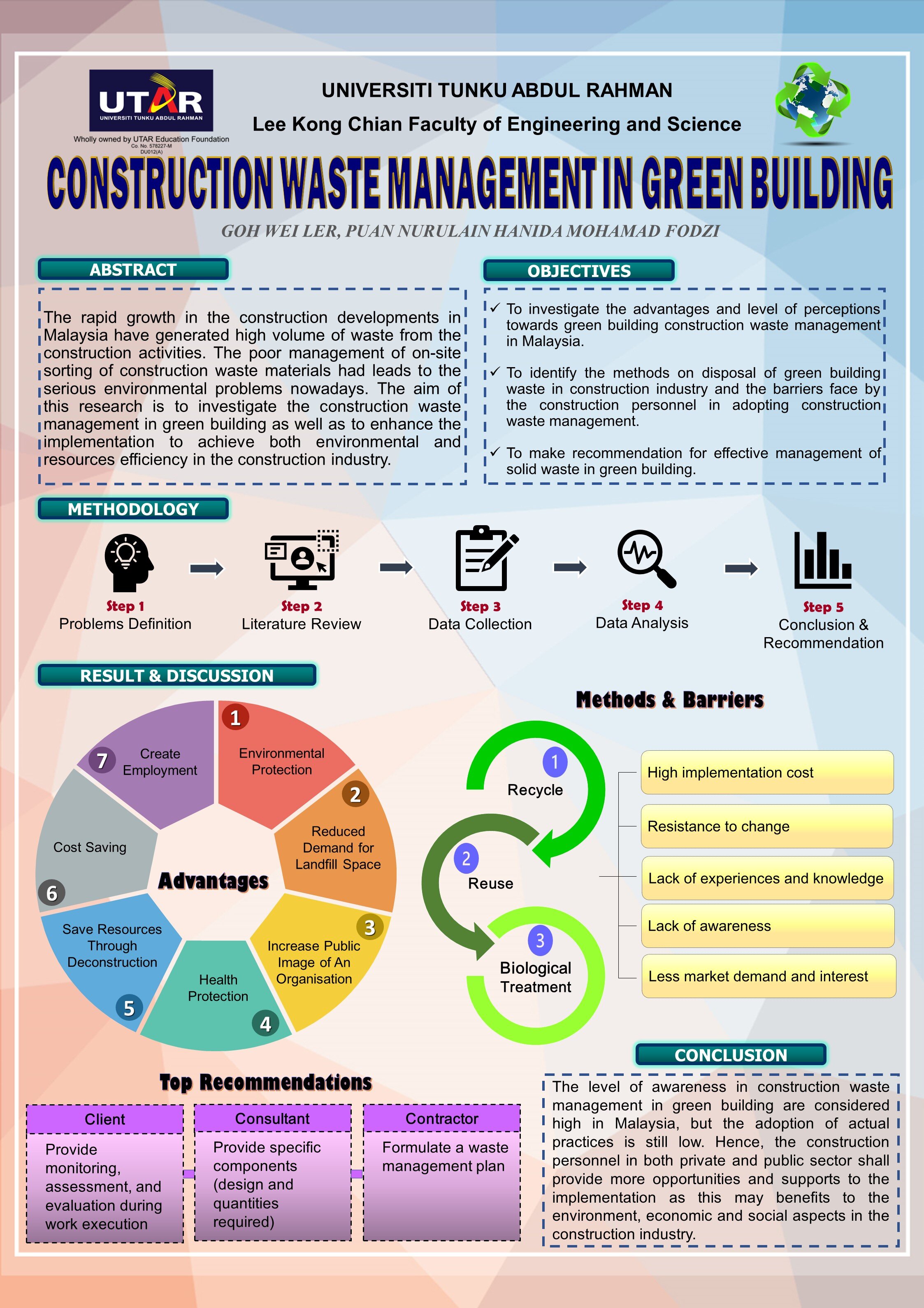 Track 6 Gold winner: Goh Wei Ler's poster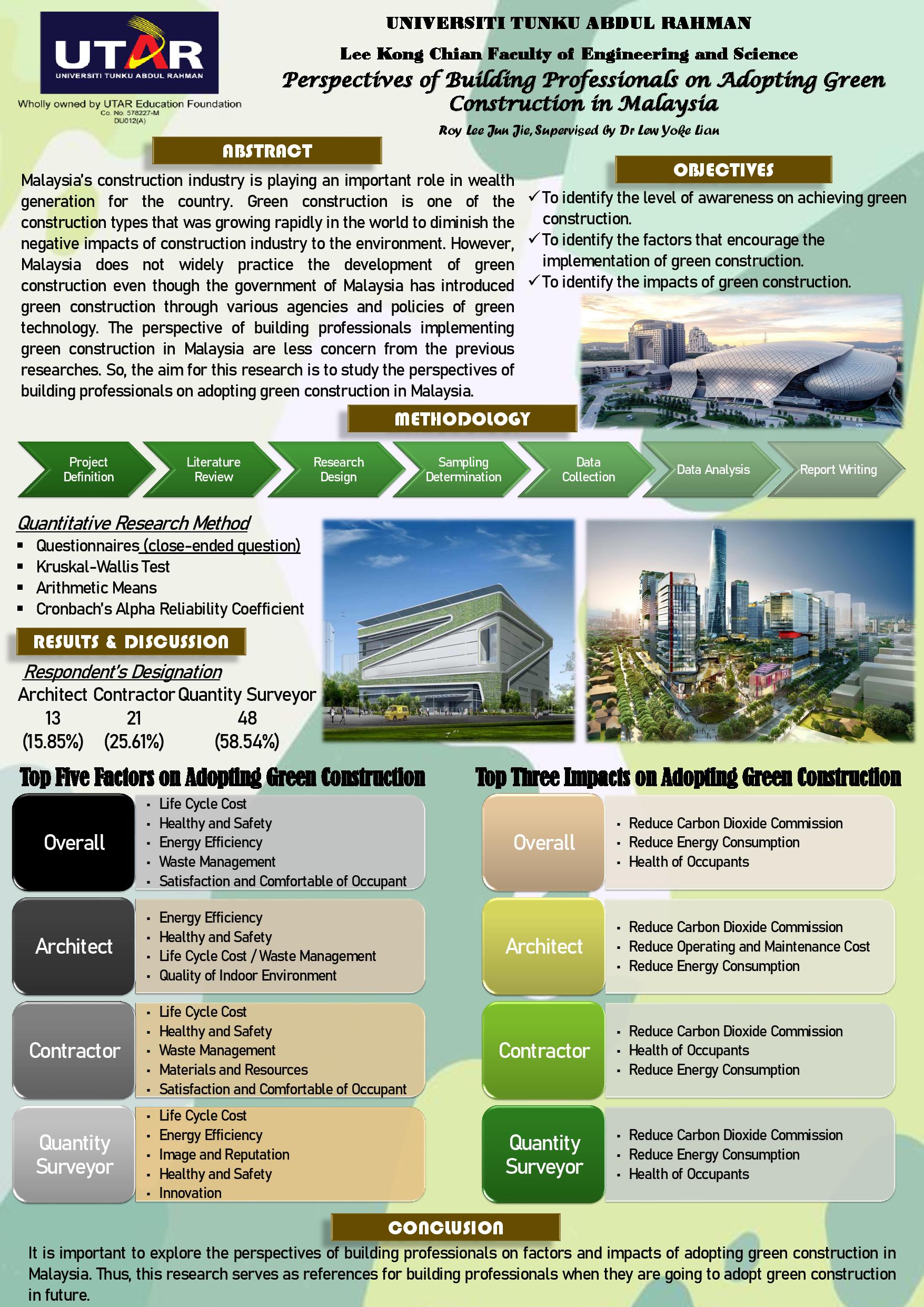 Track 6 Gold winner: Roy Lee Jun Jie's poster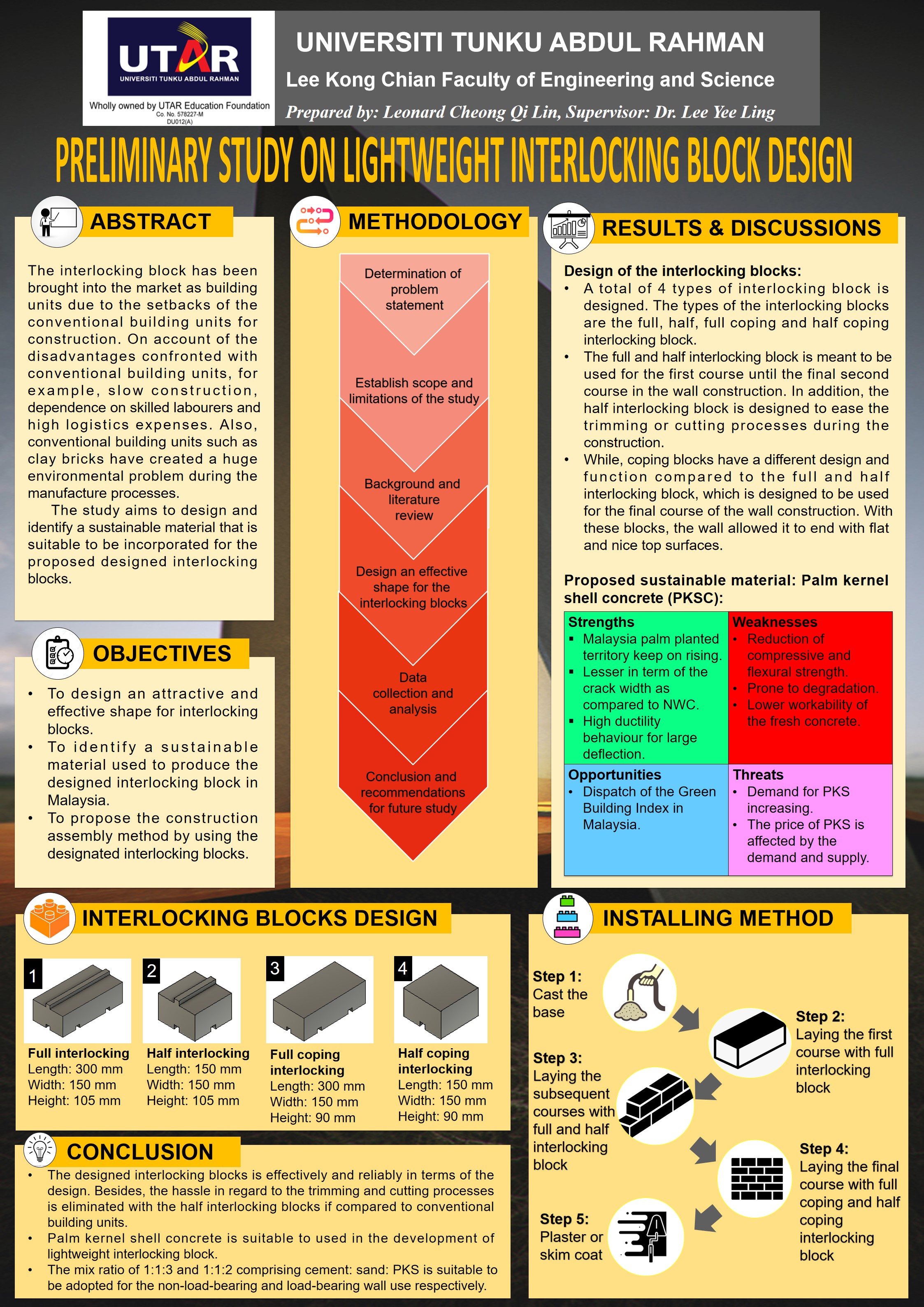 Track 7 Gold winner: Leonard Cheong Qi Lin's poster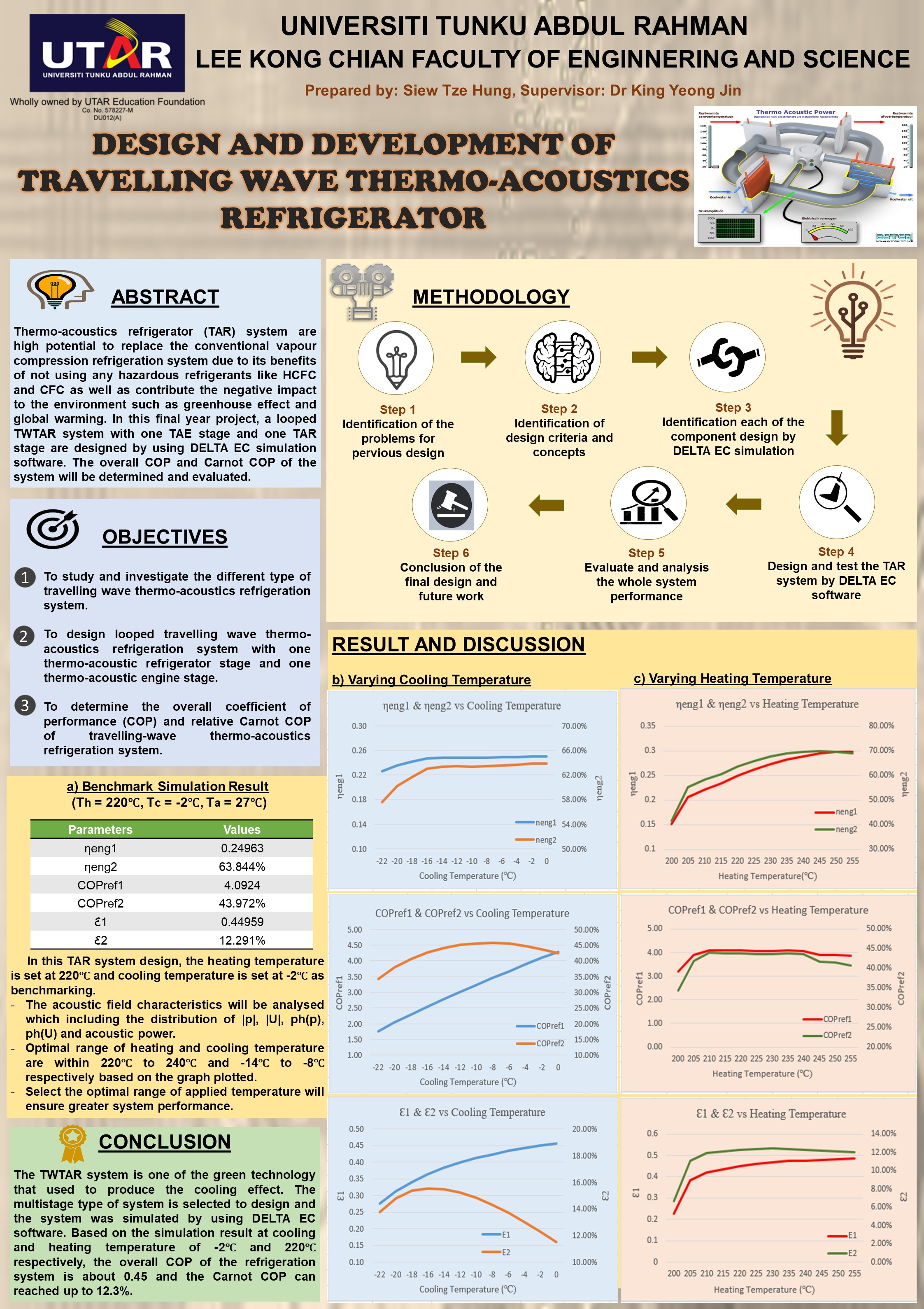 Track 8 Gold winner: Siew Tze Hung's poster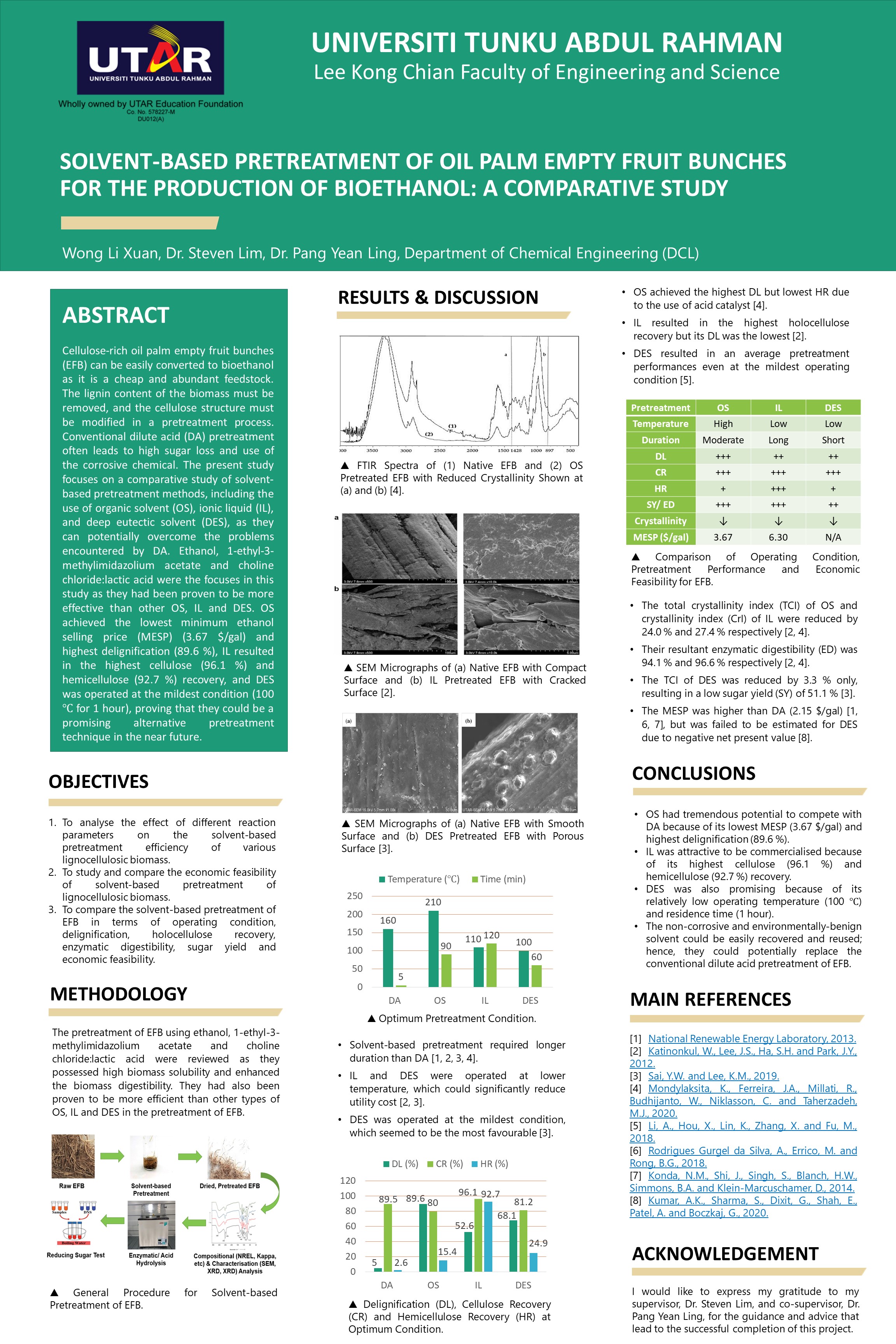 Track 9 Gold winner: Wong Li Xuan's poster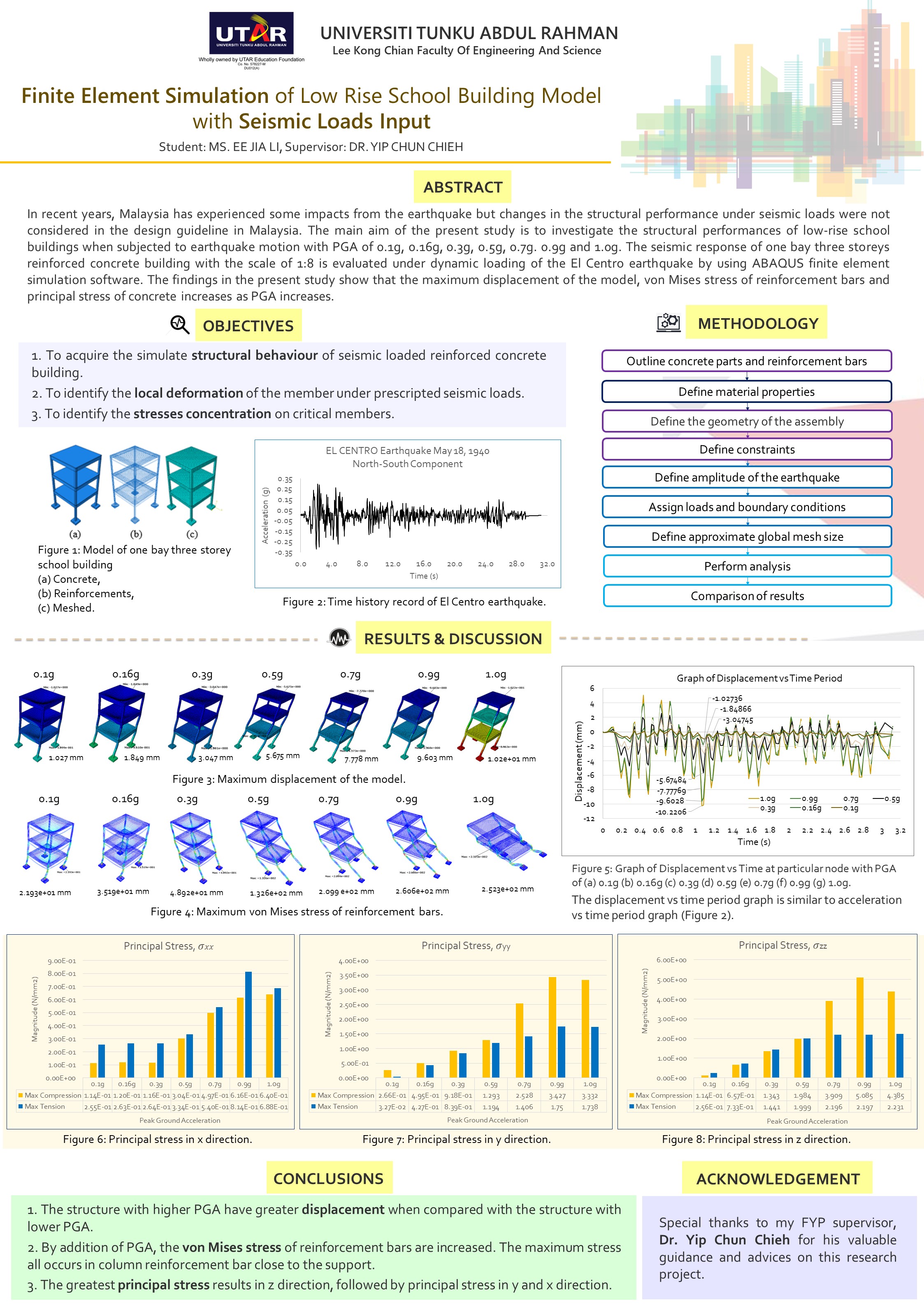 Most Liked Poster Award winner: Ee Jia Li