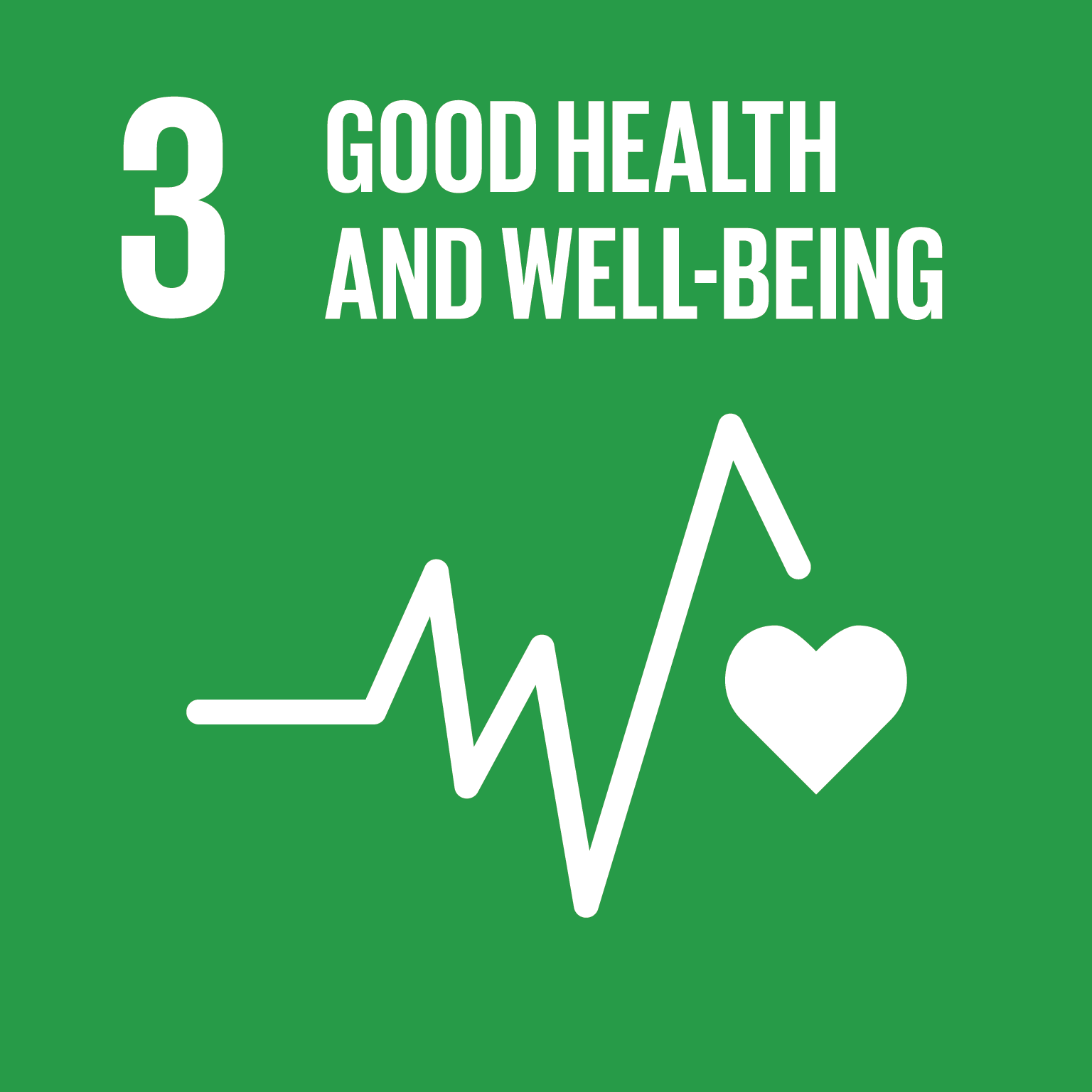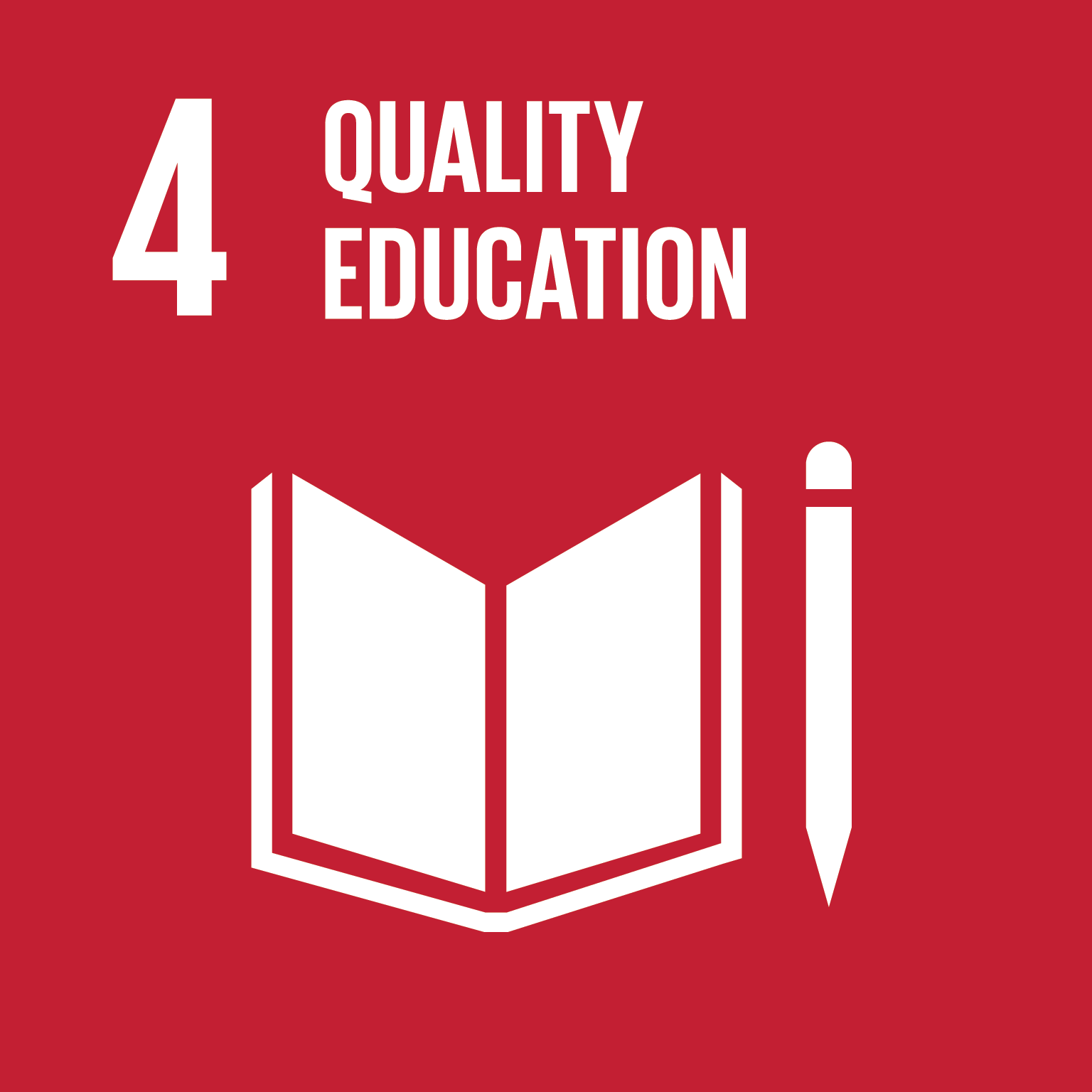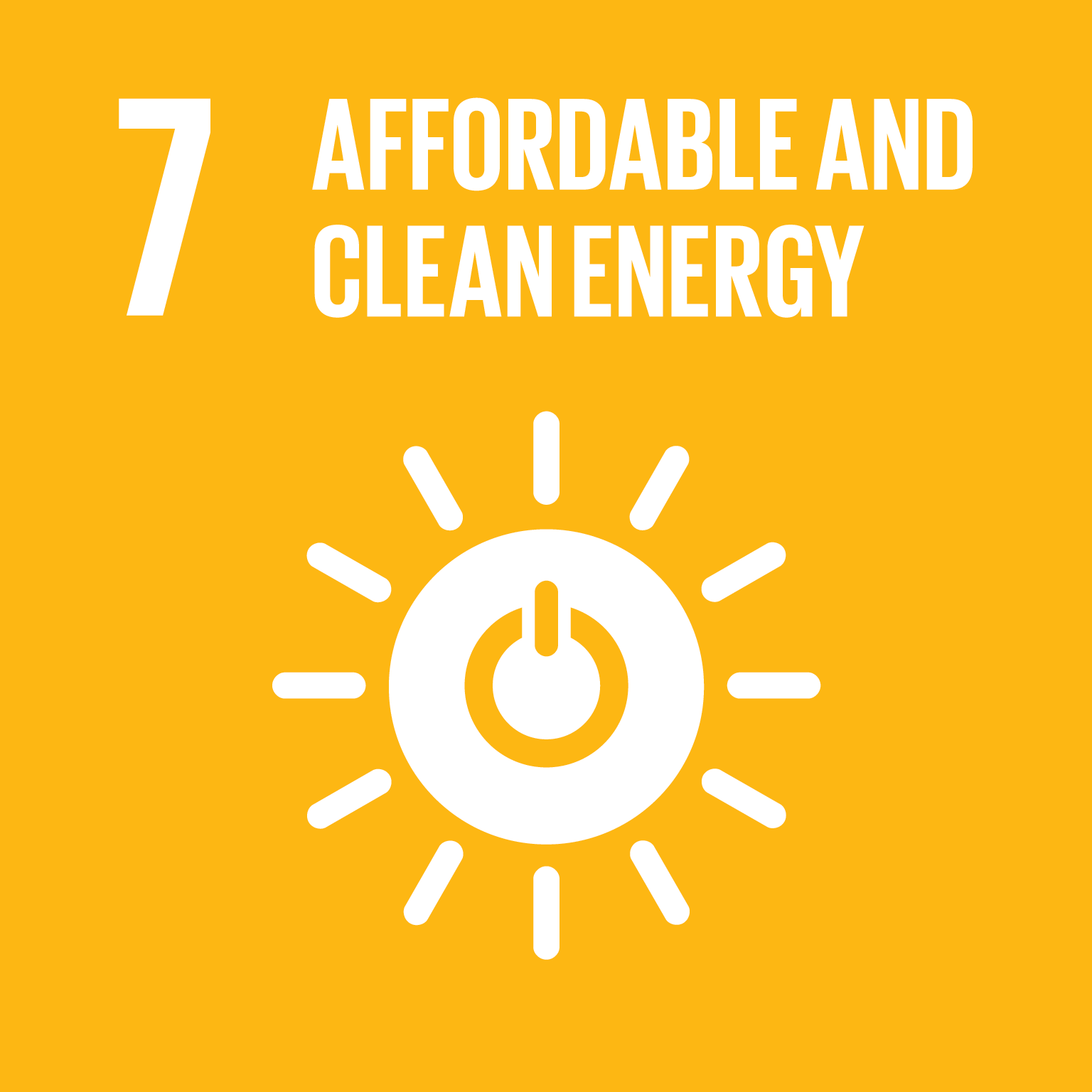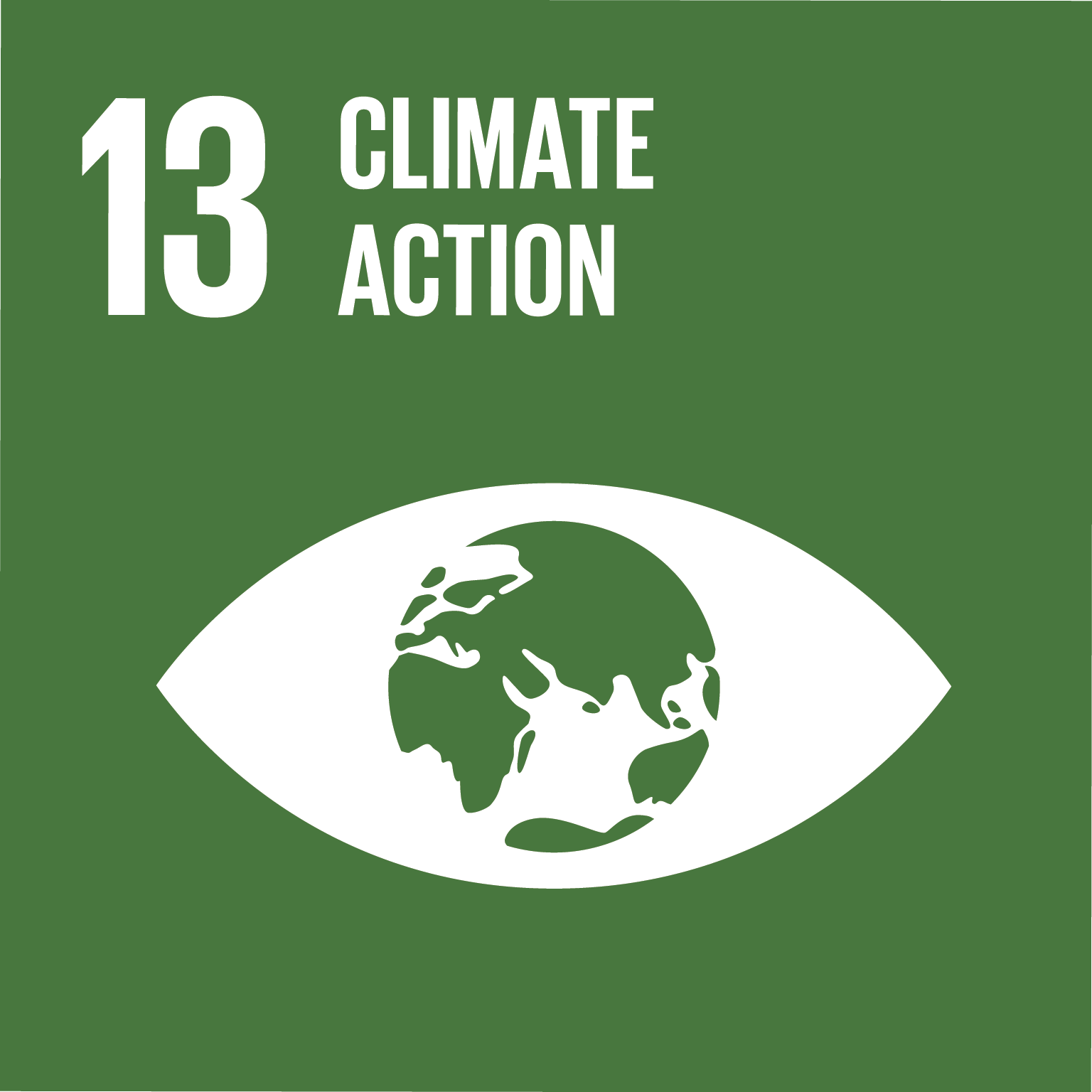 Six UTAR researchers ranked among the World's Top 2% Scientists by Stanford University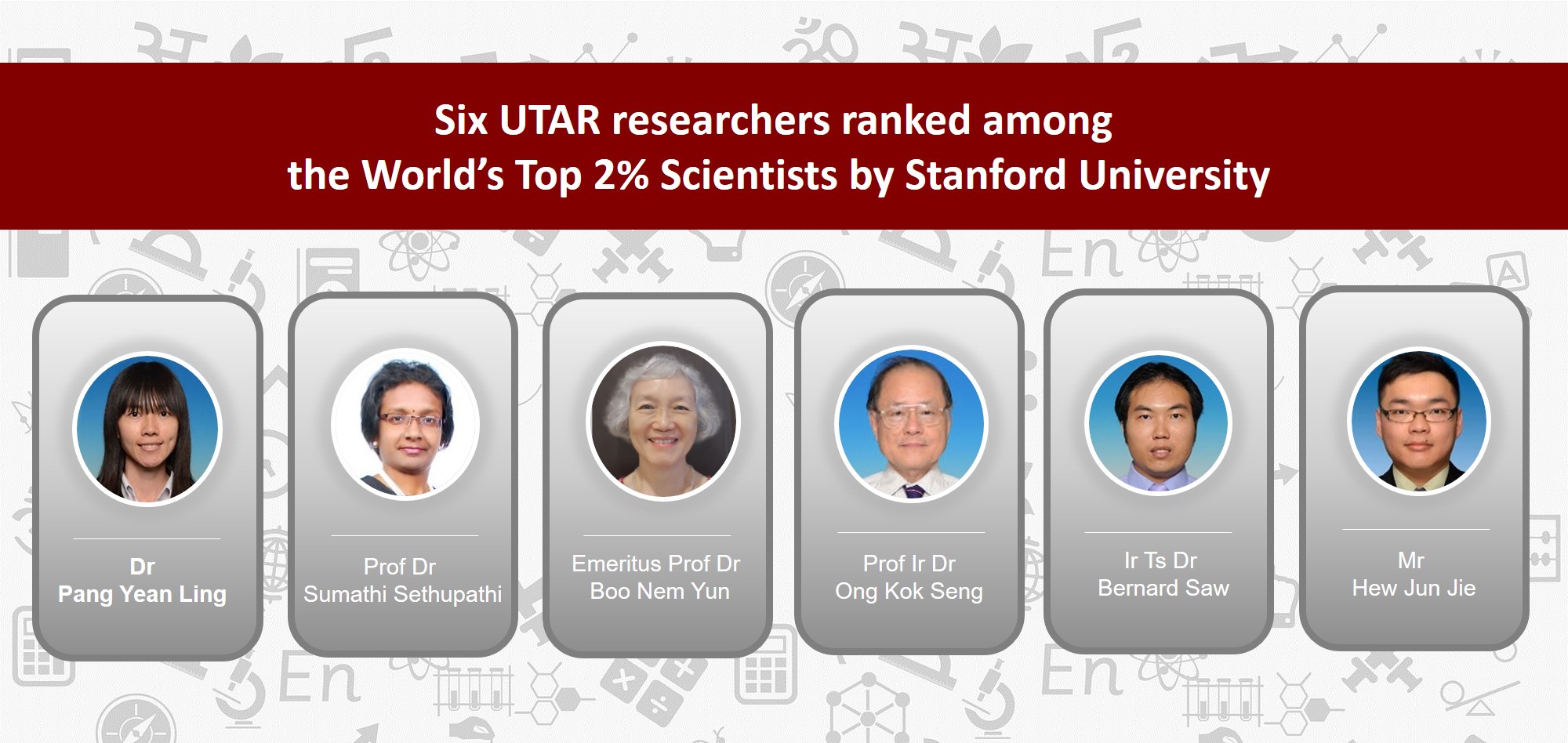 Six UTAR academics made it into Stanford University's list of Top 2% Scientists Worldwide. Stanford University recently released the updated list that represents the Top 2% of the most-cited scientists and academics in various disciplines.
UTAR is proud to announce the list of the six academics who have been recognized among the World's Top 2% list of scientists by Stanford University. The 6 UTAR academics in the list are
Staff

UTAR Faculty

Top Ranked Science-Metrix Category (subfield) for Author

Area of Expertise/ Specialisation

Emeritus Prof Dr Boo Nem Yun

Faculty of Medicine and Health Sciences

General and Internal Medicine

Neonatology, neonatal jaundice, neonatal ultrasonography, neonatal intensive care

Prof Ir Dr Ong Kok Seng

Faculty of Engineering and Green Technology

Energy

Heat pipe heat exchangers, heat pump,

solar energy (thermal applications), thermoelectric

Dr Pang Yean Ling

Lee Kong Chian Faculty of Engineering and Science

Energy

Environmental catalysis, renewable energy,

wastewater treatment

Ir Ts Dr Bernard Saw

Lee Kong Chian Faculty of Engineering and Science

Energy

Energy storage system, finite element analysis, CAD/CAM/CAE, combustion synthesis, optimization, thermal management, computational fluid dynamics, EV/HEV/HHV, design of experiment

Prof Dr Sumathi Sethupathi

Faculty of Engineering and Green Technology

Chemical Engineering

Air pollution control & remediation, chemical engineering,

environmental engineering, separation technology,

wastewater treatment

Mr Hew Jun Jie

Faculty of Business and Finance

Information Systems

Mobile commerce, social commerce, privacy concerns, ICT adoption and continuance
The study for the selection of the Top 2% was conducted by a team of scientists and experts led by Prof John Ioannidis, the eminent Professor at Stanford University. This list, which was created by analysing a group of over 100,000 scientists, has classified 22 scientific fields and 176 subfield features. It contains a publicly available database of 100,000 top scientists that provides standardized information on citations, h-index, co-authorship-adjusted hm-index, citations to papers in different authorship positions, and a composite indicator.
UTAR congratulates all the six academics on this significant and excellent achievement. Being at the forefront of quality research and development has always been UTAR's focus and vision. The University has nine endowed chairs in key research areas since 2009, 35 research centres, more than 130 industry advisors, and close to 500 international partners including the UTAR Global Research Network which serves as a platform for networking and exchanges.
UTAR is proud of the recognition given to our academics and researchers and the University will continue to pursue further growth in R&D and its activities.