CFS student wins Top in the World award in IGCSE examinations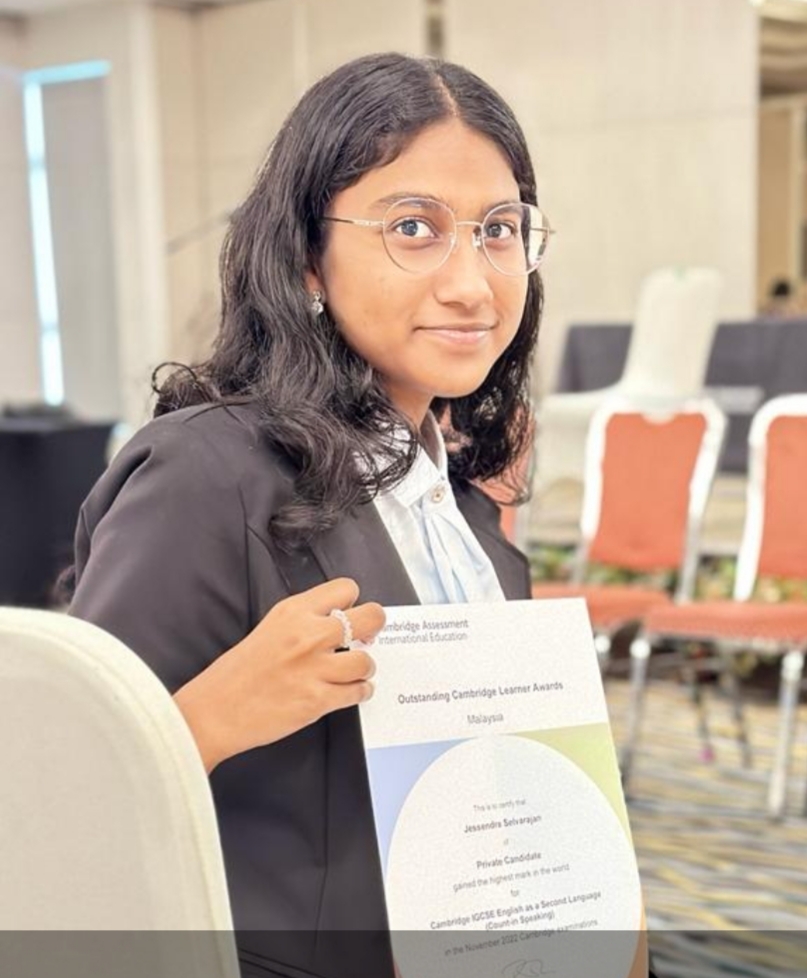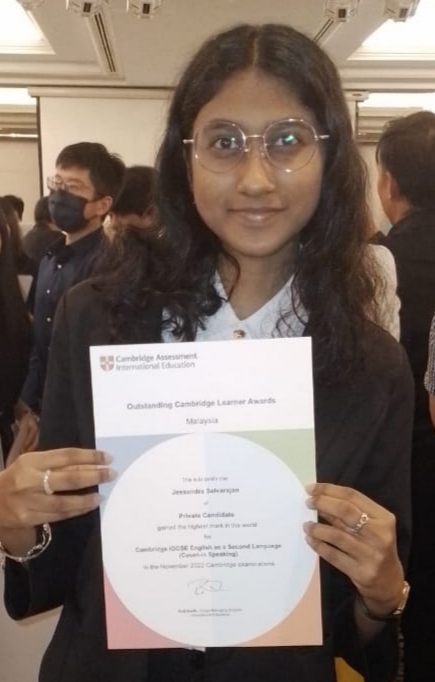 Jessendra with her award certificate
UTAR Centre for Foundation Studies (CFS) student Jessendra Selvarajan was recently awarded the Top in the World award for English as a Second Language (Count-in Speaking) in the International General Certificate of Secondary Education (IGCSE) November 2022 examinations.
The IGCSE English as a Second Language (Count-in Speaking) subject is catered to students whose first language is not English and is aimed at developing students' ability to understand and use English in a range of situations, building awareness of the nature of language and the four language-learning skills which are reading, writing, listening and speaking, focusing on practical communication for everyday use and developing transferable skills to complement other areas of the curriculum. The paper also consisted of three components; speaking, reading or writing, and listening, all of which contributed 20%, 60% and 20% to the final grade respectively.
Expressing her feelings about winning the award, Jessendra said, "It was a pleasant surprise to have won this award, and I feel very grateful to have been chosen as the recipient of this award. I would like to take the opportunity to thank my teachers for all their guidance and my parents for their endless and unwavering support." She also said, "English has always been my favourite subject ever since I was young, and as such, my dedication and interest to the subject was my main motivation in sitting for this paper. I have also always loved reading which eventually turned into a hobby. Thus, I believe that my reading habit played a big role in helping me prepare for the examination." Jessendra also advised students who planned to take the exam in the future to read more often, as she notes that reading is essential in improving one's grammar and vocabulary.
UTAR congratulates Jessendra on this amazing achievement.