UTAR Centre of Sustainable Architecture organised an urban heritage workshop and joint studio named "Jom Makan Angin" on 19 to 24 February 2017 in collaboration with Tunghai University (THU), Taiwan.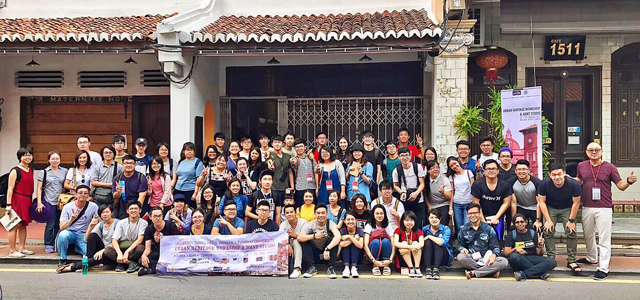 UTAR and THU students in Malacca
"Jom Makan Angin" involved the contextual analysis of the architecture of Malacca and Kuala Lumpur to ensure that every student understands the issues and concerns about heritage and social issues through the eyes of an architect. It was conducted in groups consisting of six individuals from UTAR and five from THU, where each group studied the heritage and social issues and conducted a SWOT analysis in turn. Besides that, the participants were also required to sketch the sceneries and buildings of the site, which were displayed during the closing ceremony at Multipurpose Hall.
The delegates from THU consisted of 30 students and four lecturers, who were Dr Huang Shao Yu, Dr Hsueh Meng-Chi, Dr Chen Lin-Wei and Kao Diing-Shyang, while UTAR was represented by 37 students and six lecturers, namely Lee Kong Chian Faculty of Engineering and Science Department of Architecture & Sustainable Design Head Tan Kok Hong, Centre for Sustainable Architecture Chairperson Dr Lim Poh Im, Ar Soong Meow Sin, Ar Ong Hun Boon, Abdul Muluk Bin Abdul Rahman and Abdul Rahim Bin Mohd Zin.
During the closing ceremony, UTAR student facilitators Goh Ee Xuan and Phua E Zhen said, "This is the first time we have organised a joint workshop and studio with an overseas university. It is not easy to organise an international event, but we really enjoyed it. As a Malaysian, this is very meaningful and important to us as we are able to introduce the beauty, heritage and culture of Malaysia to THU students. We also have a chance to get to know new friends and expand our social network internationally."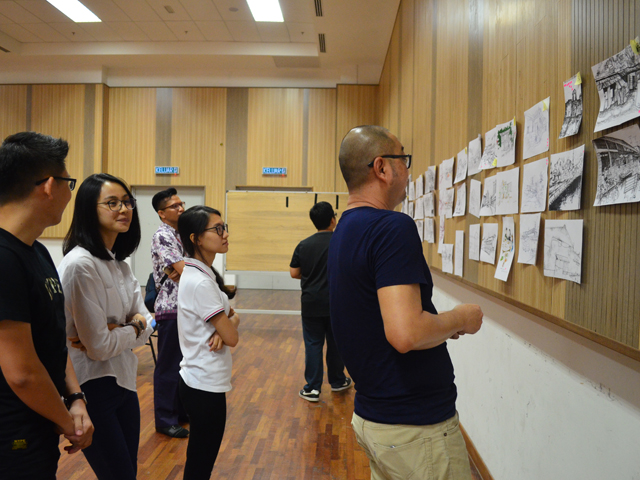 Some participants admiring the sketch displays
THU student Yu Yao Ze said, "This is a fresh approach for us as architecture students. We appreciate this opportunity to visit Malaysia because we know Malaysia is a beautiful country with rich cultural heritage which could broaden our horizons."
Another THU student, Cheng Ke Hsuan said, "I am grateful that UTAR students and lecturers are so friendly and helpful. I gained some useful insights into Malaysia's culture and historical landmarks."
Muluk said, "Through this event, our students interacted with THU students and lecturers to exchange ideas and knowledge. I hope we can organise similar activities in future or explore new collaborations with other universities."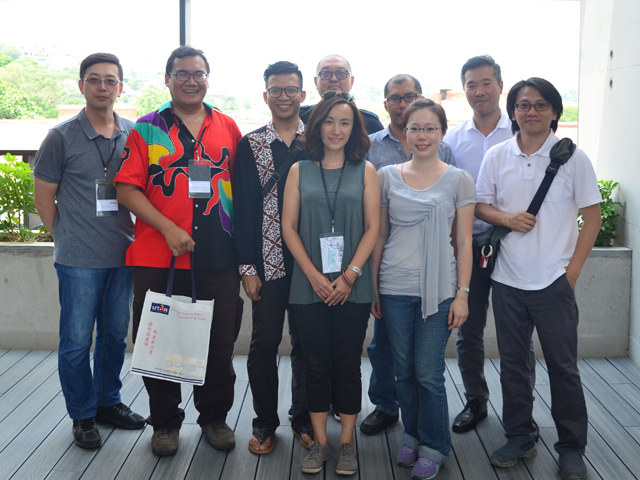 Some UTAR and THU participants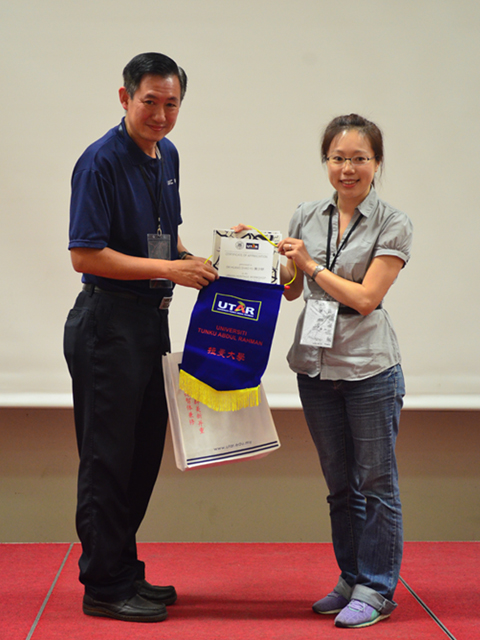 Lee Kong Chian Faculty of Engineering and Science Department of Architecture & Sustainable Design Head Tan Kok Hong (left) presenting a token of appreciation to Dr Hsueh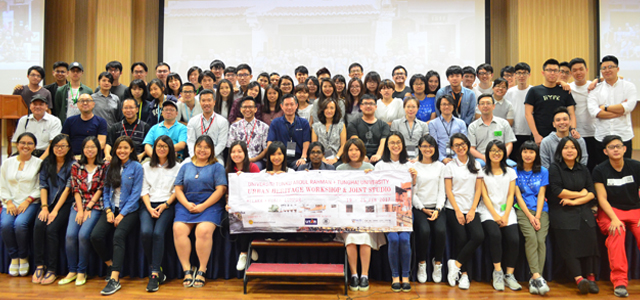 UTAR and THU participants at the closing ceremony