The Department of Consultancy and Commercialisation (DCC) organises UTAR flea market every semester to encourage the students' participation in the field of entrepreneurship and to turn their idea or hobby into a profitable business.
Darryl Chin Guan Ming, a Chemical Engineering student, started his business last year. He sold ice-blended and milkshake drinks together with his three partners. He participated not only to earn money but to also apply the knowledge he has gained into real-life situations and learn practical skills which he could not obtain from the textbook.
"This platform provided us with a good chance to kick-start a business from zero and experience the taste of being a trader. I feel fulfilled when I see my customers enjoying my products," said Darryl.
In order to promote their business, Darryl and his partners would encourage their friends and classmates to join the market and help them to advertise their products. "It is people that make an event great. So we asked our friends to come to the event and encouraged their peers to join as well," he said.
Although flea markets may not give rise to multi-million dollar business, they have success stories of their own. Their business idea has also inspired others to start their own venture and create their own company.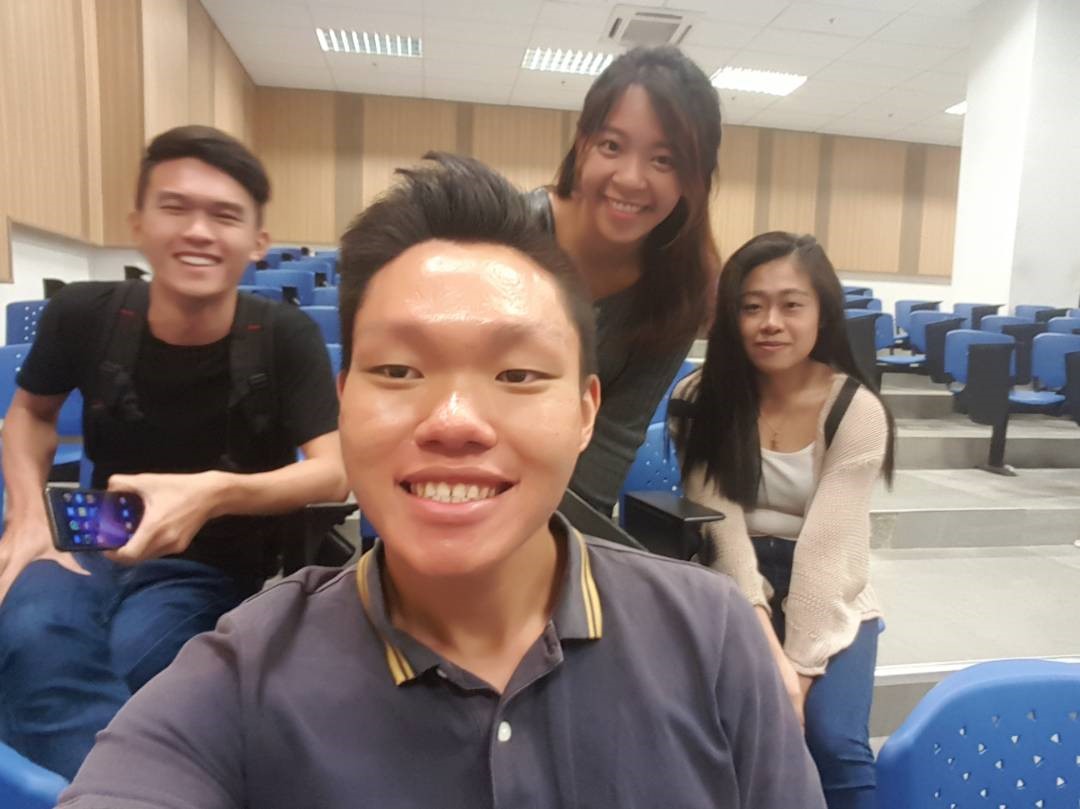 Darryl (front) with his partners
Software Engineering student Celeste Foong Qian Li started her business by selling clothes and accessories at UTAR flea market last year. She commenced her business because of her academic project, but now she has a vision for the future of the flea market. She wants it to grow in a moderate way and attract more customers.
She posted her products up for sale on 11 Street—an online business platform, providing an e-commerce channel to expand the customers' base and sell her products. From a single stall in the flea market, she has now successfully grown her business in scale and depth. She hopes to expand her business to other platforms such as Lazada and Shopee. Celeste said, "It is good to begin your own entrepreneurial journey. Don't be afraid to take the risk."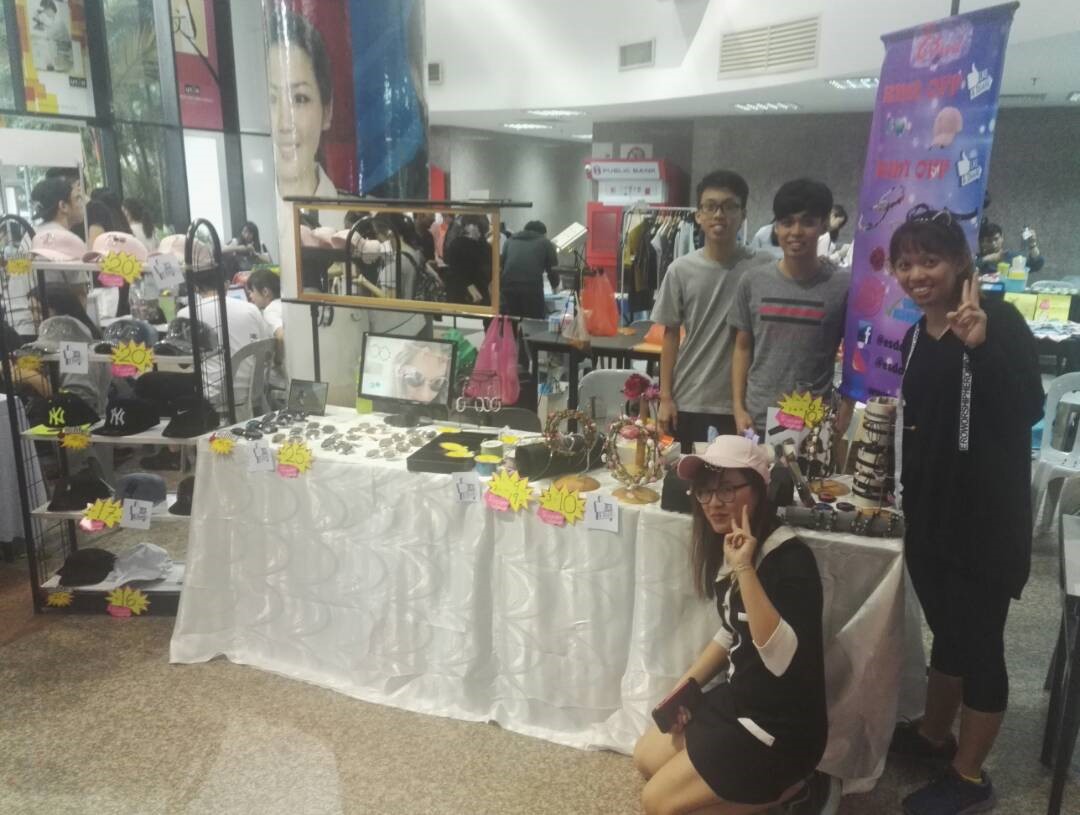 Celeste (front) with her friends at the flea market
The UTAR flea market is a platform given by DCC for students to showcase their products and projects. It also provides them with the opportunity to obtain hands-on experiences and skills. The DCC provides vendors with the basic set-up that usually consists of tables and chairs and charges them with a minimal fee.
"Organising a flea market in a borrowed space at UTAR is much more affordable compared to the space given outside," said Flea Market Organiser Esther Thien Pik Kim. "We are very considerate of our students, therefore we provide them with the location and time which are more convenient for them."
"We encourage students' participation by talking to them face-to-face, building friendship and coaching them on their product pricing, marketing and display," said Thien. She added, "We wanted to provide our students with an alternative way to shop, vend their products and network with one another."
She was impressed by the students' creativity, marketing knowledge and entrepreneurial spirit. She believed that this platform helped to convey values that no classroom lesson could bring to life, putting the students against the real world and showing them what it really means to be in the world of business.