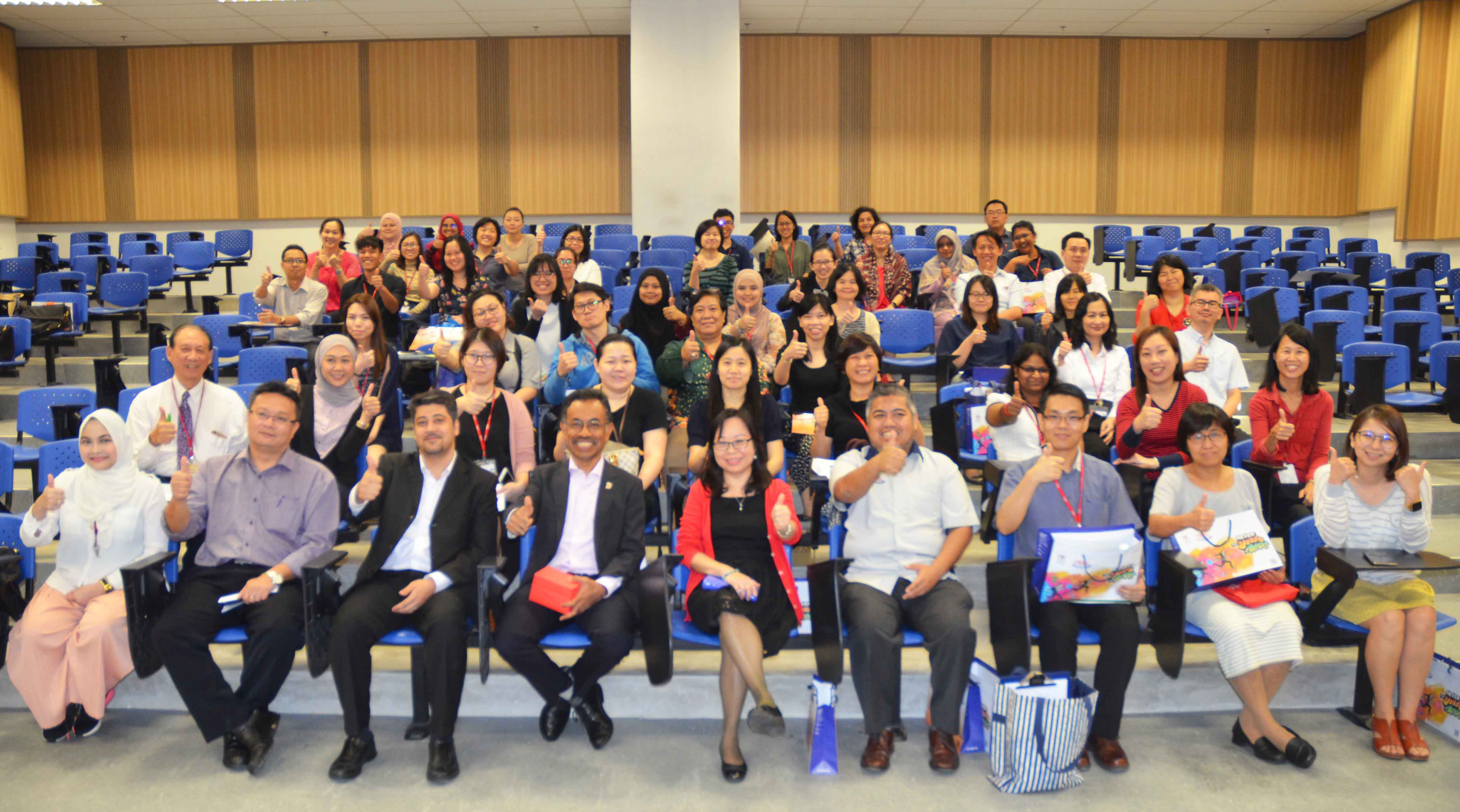 Husaini (front row, fourth from left) with the participants
Private Pension Administrator Malaysia (PPA), the central administrator of Private Retirement Scheme (PRS), conducted a PRS talk on 21 November at Sungai Long Campus. The objective of the talk was to educate the UTAR staff on how to plan and save more for their retirement.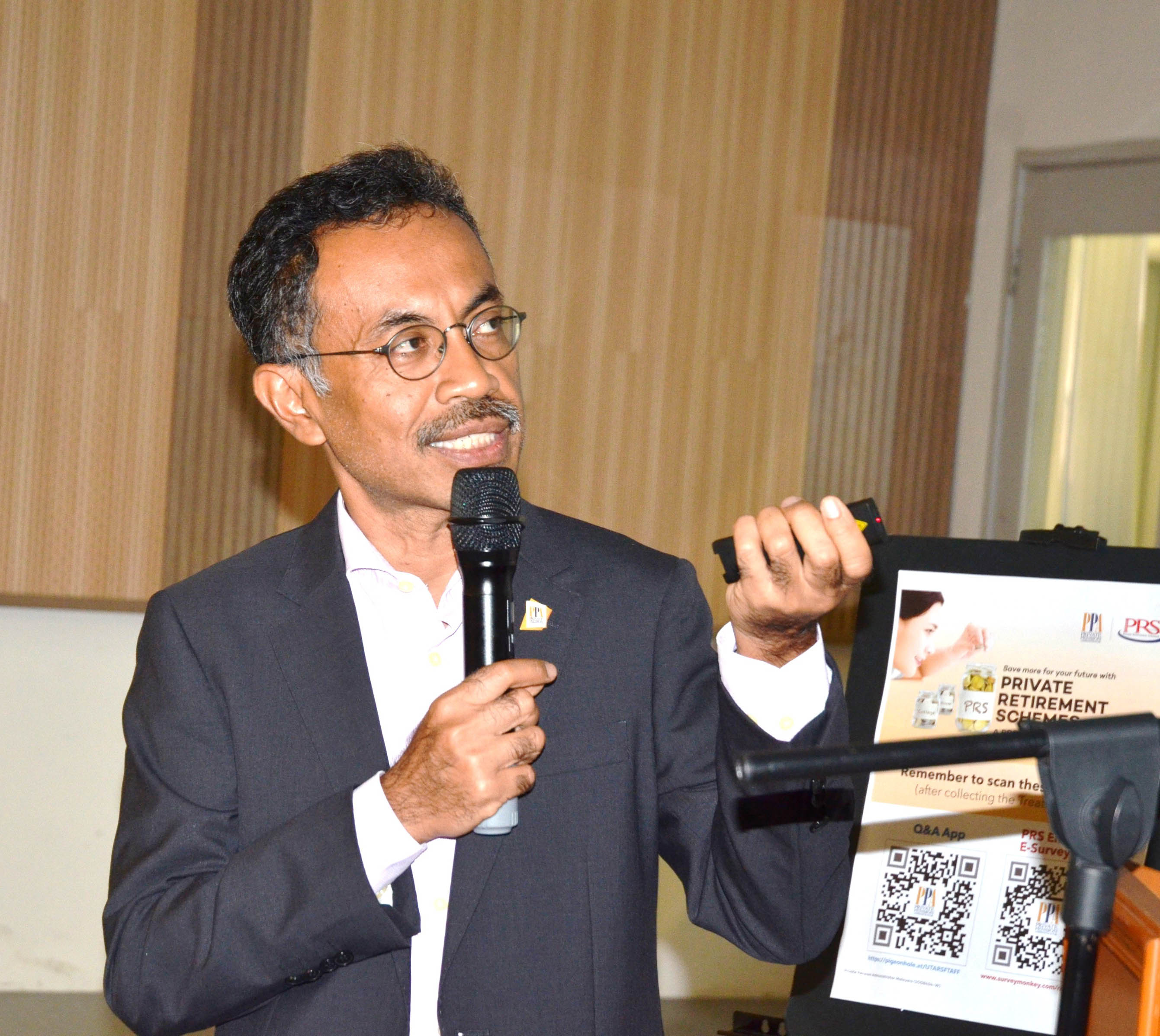 Husaini addressing the current retirement issues and concerns
PPA Malaysia Chief Executive Officer Husaini Hussin was the speaker for the event. According to him, most Malaysians rely on their savings to fund their retirement, however, more than 50 percent of Malaysians are not financially ready for retirement. "If people do not have sufficient saving to sustain their lifestyles after retirement, the best way is to keep working. Otherwise, it would result in many not being able to have the retirement life they want," he explained.
In order to have a better understanding on the need for retirement saving, he explained the three concerns—adequacy, sufficiency and sustainability to the participants, and encouraged them to start early to save for their retirement. "The scheme is not only designed for you to save for retirement but also an investment where you can enhance your saving with a growing market," he said.
He presented the average fund performance to the participants and gave an explanation on PRS features and funds. He also provided guidelines for the PRS online enrolment and online top-up on its website and helped the participants to have a better understanding of making their accumulation plan for the retirement. Moreover, the event also saw the participants standing a chance to win lucky draw prizes worth RM200 in PRS units.
The event then ended with a souvenir presentation from Division of Human Resource Director Marchie Lim Pin Sim to Husaini, followed by a group photography session.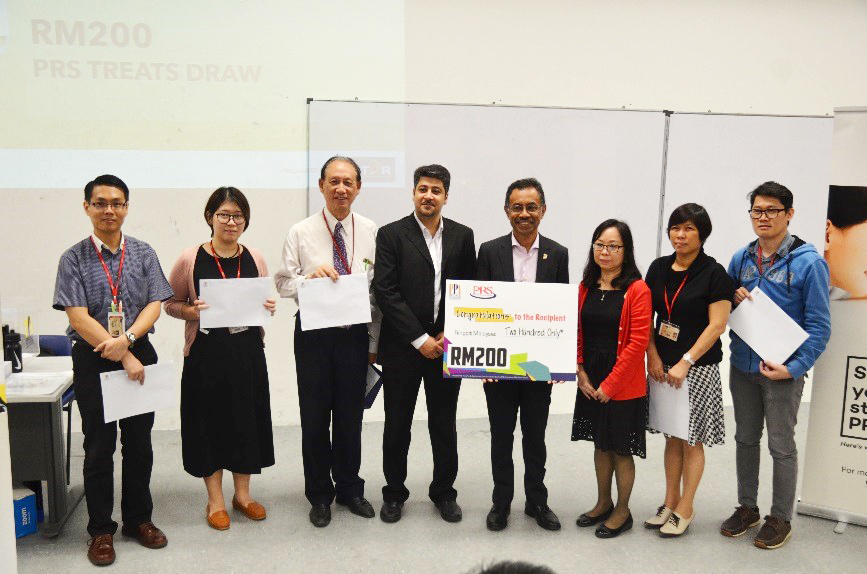 Husaini (fourth from right) posing with the lucky draw winners, while Centre for Sustainable Development and Corporate Social Responsibility in Business Chairperson Dr Mohammad Falahat Nejadmahani (fourth from left) and Lim (third from right) look on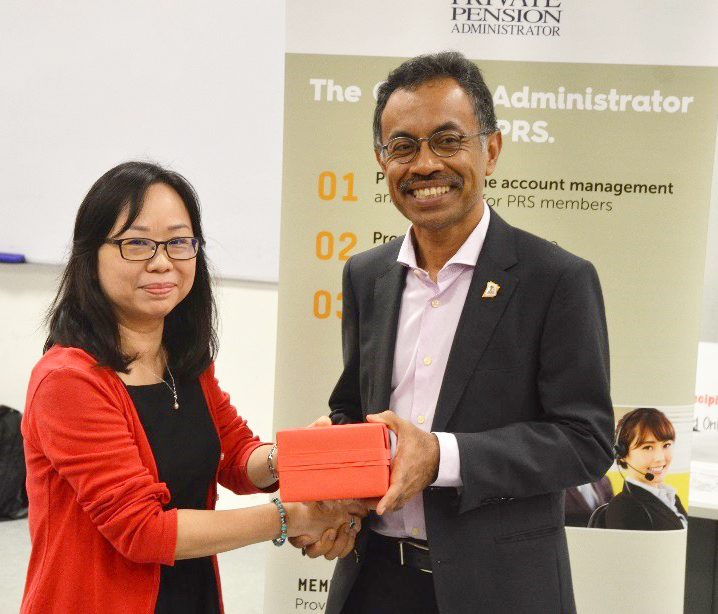 Lim (right) presenting a token of appreciation to Husaini