With the aim to engage the young student leaders from different clubs and societies to interact and drum up new ideas and strategies for their future extracurricular activities, Department of Soft Skills Competency (DSSC) in collaboration with the Department of Student Affairs (DSA) organised a round table meeting with the Co-founder of ENGAGE Simone Galimberti at UTAR Kampar Campus on 11 April 2019.
Attended by more than 20 student leaders from different clubs and societies, the round table meeting aimed to provide a platform for them to meet and discuss their goals, potential collaborations and partnerships, coordination, how to organise lively and successful activities as well as the challenges and limitations faced by the clubs and societies.
The speaker, Simone initiated the discussion with the students by introducing himself and also his organisation, ENGAGE. ENGAGE is a not-for-profit organisation promoting social inclusion in Nepal. He explained, "We work with youths with disabilities, supporting their empowerment process through a flexible, tailored made approach. To achieve our goals, we build partnerships with other members of the society, especially youths without disabilities."
The round table meeting also touched on the aspect of volunteerism and how to harness volunteerism for personal growth and personal leadership. Simone explained to student leaders that character-based leadership, based on the right and positive values, can be enhanced by undertaking volunteering activities. He said, "Volunteering is a way of selfless giving and unselfish motivations related to others are of utmost importance. And yet for one who never volunteered before, thinking about becoming a better, more confident person by undertaking a volunteering activity kick off a transformational process of personal change that can lead to embracing volunteerism as a way of living."
The meeting also provided some guidance and expertise on how student leaders of various clubs and societies could implement SDGs driven plan of action. The round table was moderated by DSSC's lecturer Yoon Seck Hoe.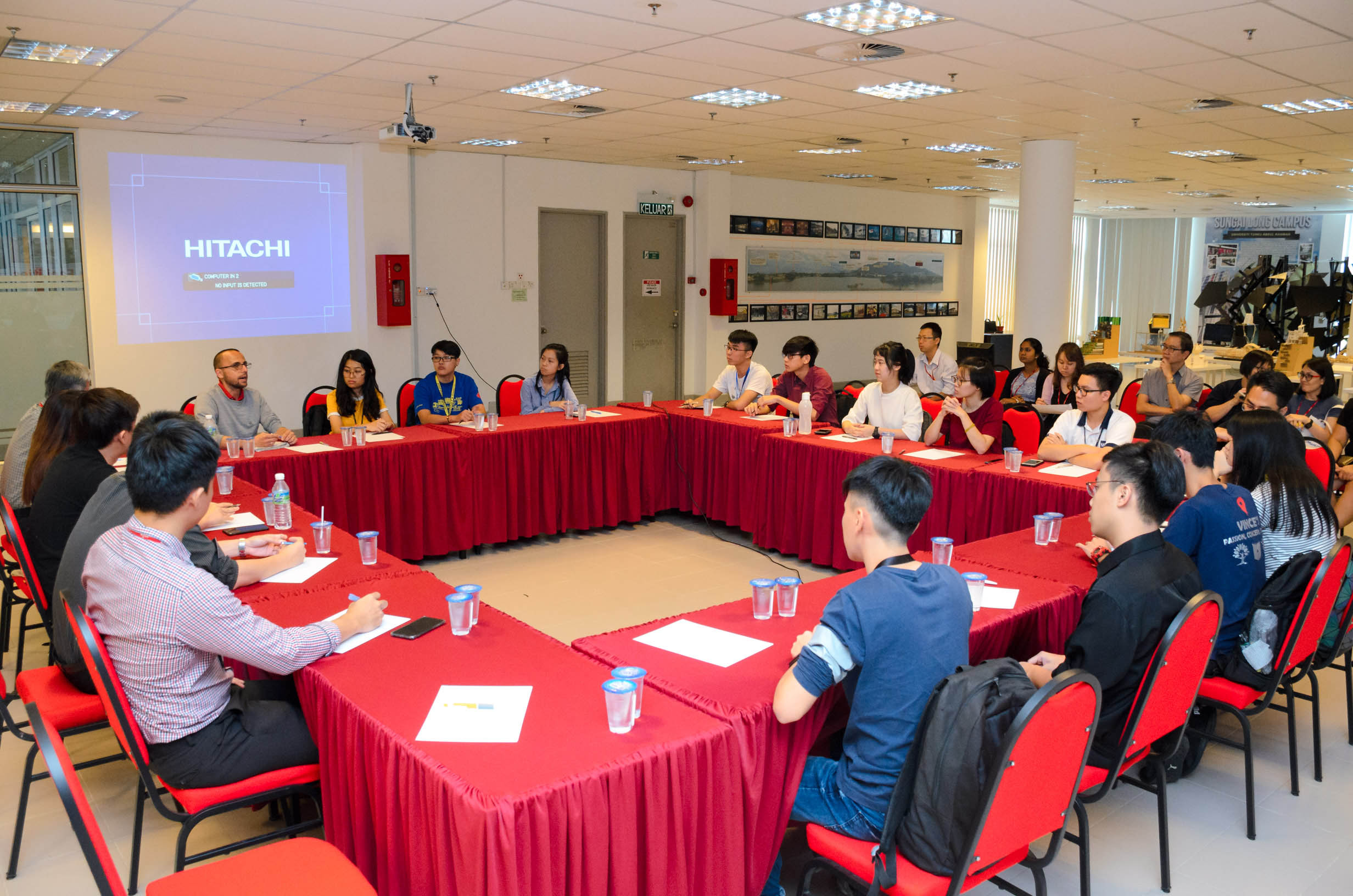 Discussion in progress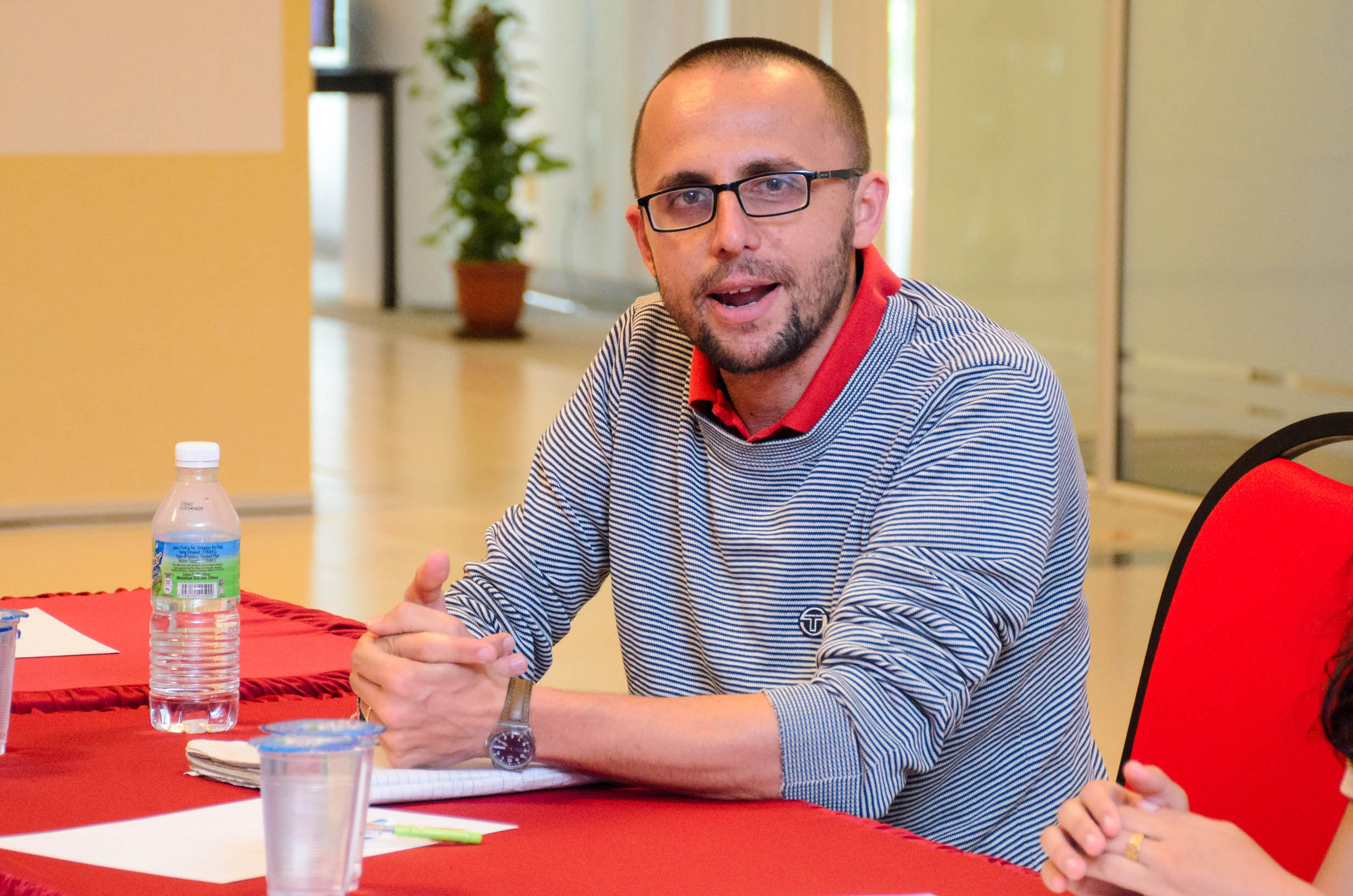 The Co-founder of ENGAGE Simone emphasising volunteerism and teamwork