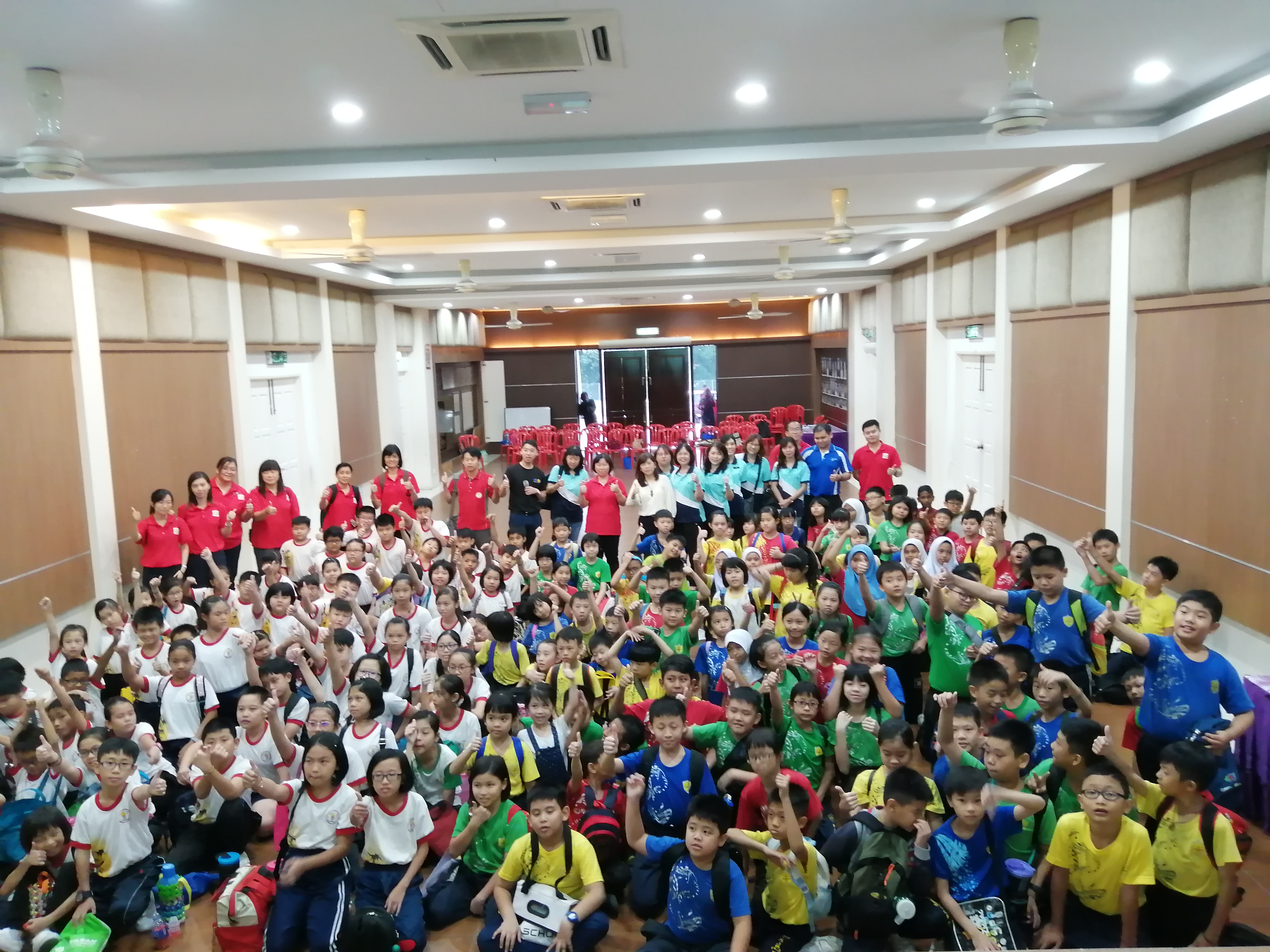 The event not only provided students with a memorable time, but also helped to develop skills whilst having fun learning
Malaysia Mental Literacy Movement (MMLM), together with UTAR Department of Soft Skills Competency (DSSC), organised the Memory & STEM workshop on 27 July 2019 at SJKC Masjid Tanah, Malacca.
The one-day event aimed to introduce and promote the importance of mental literacy among school kids, as well as to enhance their interest in science, technology, engineering and mathematics (STEM). The event was attended by 360 school students from primary schools in Malacca, including SJK(C) Masjid Tanah, SJK(C) Paya Mengkuang, SJK(C) Yok Sin and SJK(C) Sin Min.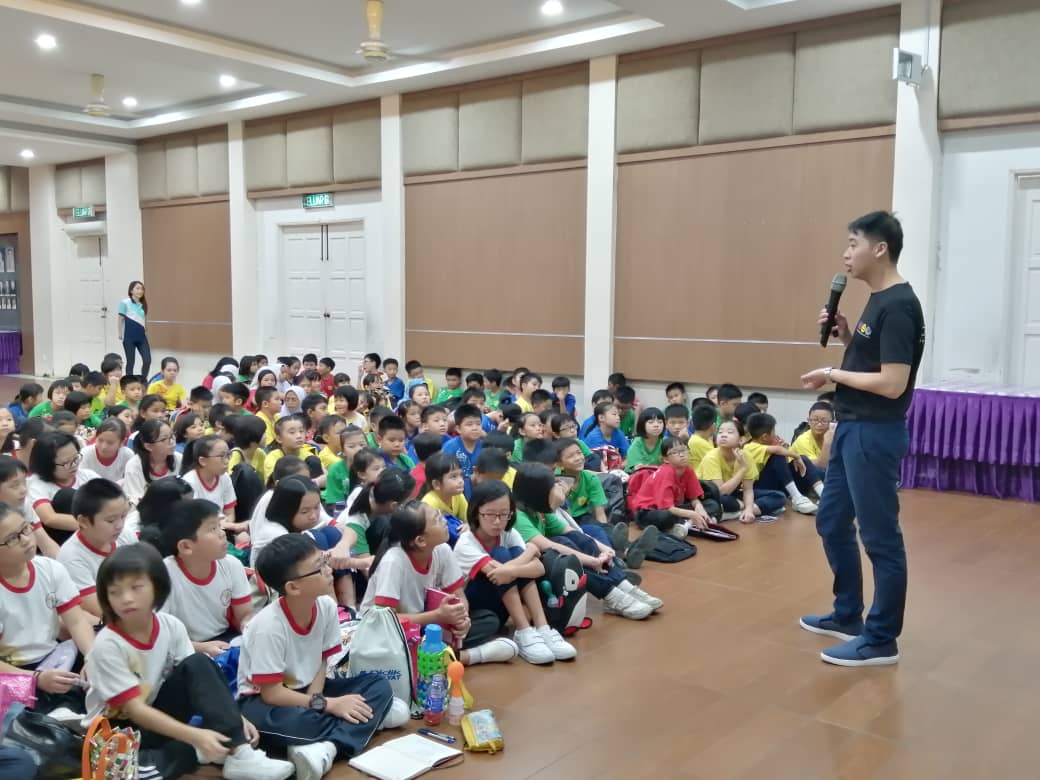 Wong (far right) sharing tips to improve memory
The event saw a memory talk given by Grandmaster of Memory Wong Wan Jiun, who is also the founder of Power Memory and the Vice President for Malaysia Memory Sports Organization. Titled "How to improve your memory by 100% easily", the talk shared some ideas and tips on how to improve memory easily in a practical way.
Commenting on the memory talk, a 12-year-old student from SJKC Masjid Tanah S. Neeventaah said she learned the techniques that can be used to memorise formulas for subjects such as science and mathematics. Another 12-year-old student from SJKC Yok Sin Muhammad Aizam Nifail said that good memorisation skills can help him to achieve better understanding and improve his results in science and mathematics subjects. He noted the importance of brainpower, saying that doing brain exercises can help him to strengthen his mind and concentrate on his studies.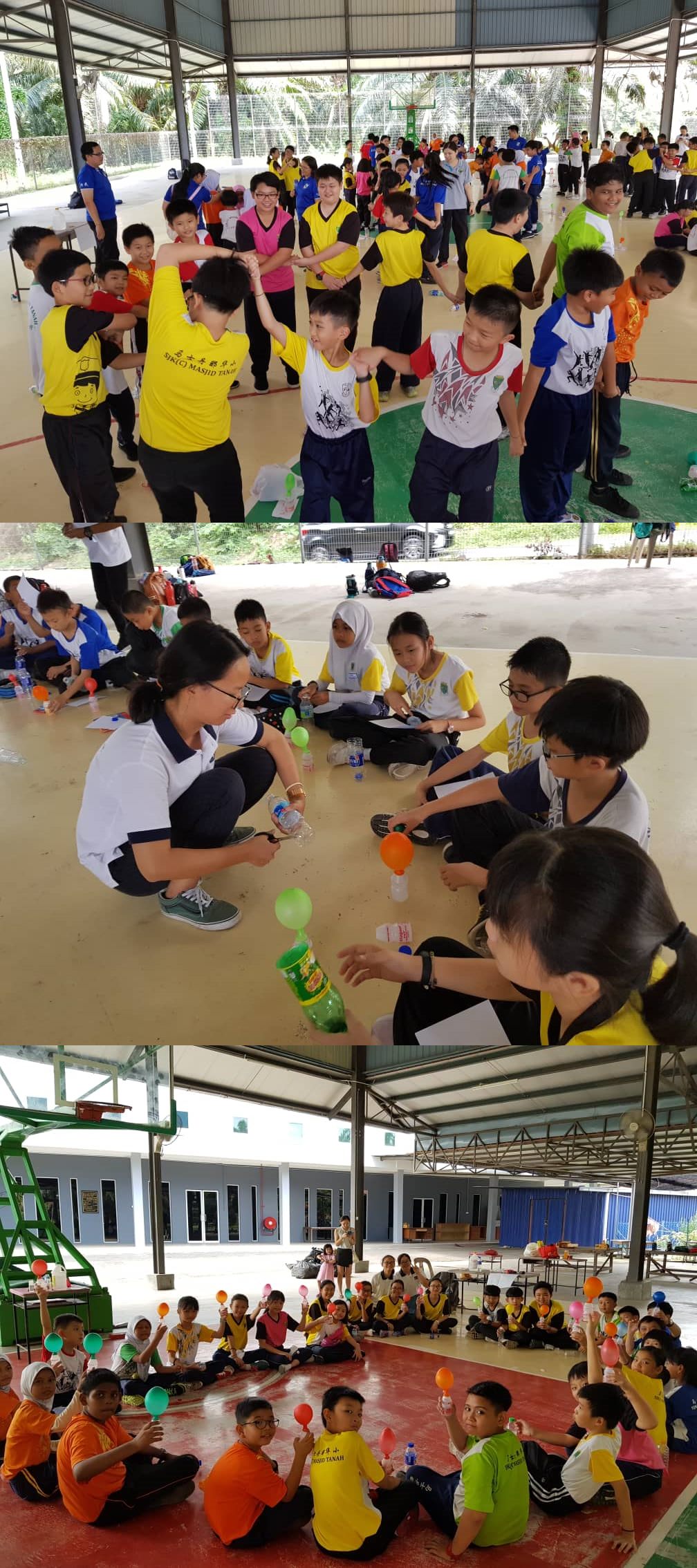 School students having fun during the workshop
Furthermore, various sensory-rich and interesting STEM-related activities were lined up during the event day to keep the school kids entertained. When asked, a science teacher from SJKC Sin Min Ong Sook Hui commented that the event provided good experiences and exposed students to something new. She believed that such interactive and hands-on activities provide a more realistic and exciting experience to students which allowed them to learn in a motivating way.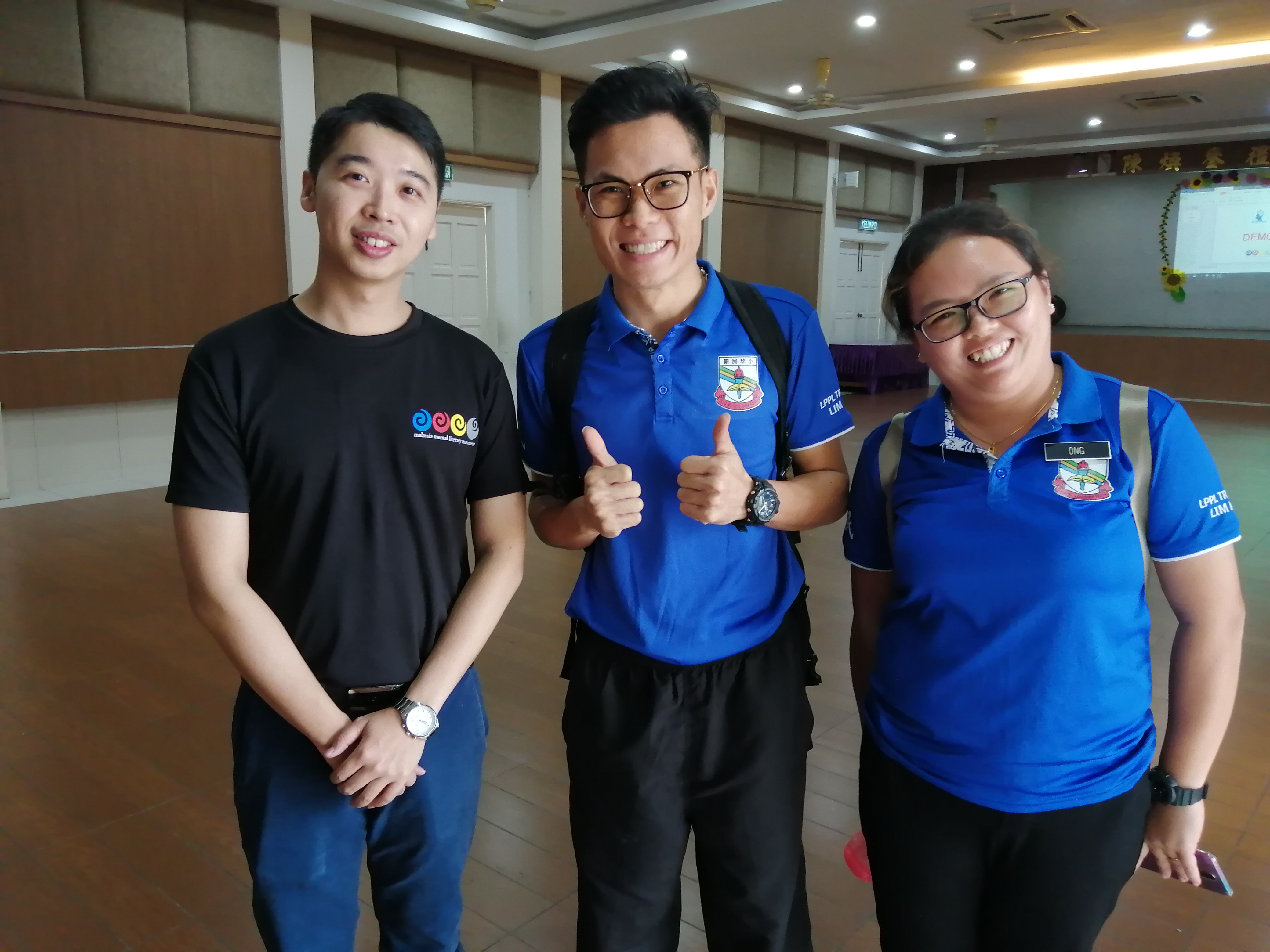 From left: Wong, Reka Bentuk Teknologi teacher Ling Ki Fatt and Ong
The event was held for the first time in Malacca. It was held in collaboration with DSSC's new village community project. Another similar event, Mind & STEM Festival 2019 was just held for the second time in Kuching this year July. It received a good response and support from schools and the public.
Another major event, Kuala Lumpur Engineering Science Fair (KLESF) 2019 and 15th Malaysia Festival of the Mind (MFotM) 2019 will stage a return this year from 1 to 3 November 2019 at the MINES International Exhibition and Convention Centre (MIECC). There will also be a prize-giving ceremony for the winners of the Mind Competitions 2019 which was held at UTAR Sungai Long Campus on 13 April 2019.
For more information, browse the MMLM official website at https://www.utar.edu.my/mmlm/.