A group photograph of the Kampar police cycling troop with UTAR staff and students
With the aim to educate UTAR community on their responsibility in preventing crime and being aware of crime trends, Kampar District Police Headquarters (Ibu Pejabat Polis Daerah Kampar) organised a "High Profile Policing Programme". A total of 25 police officers cycled from the Kampar Police Station to UTAR Kampar Campus on 31 January 2019. The programme was held in conjunction with the launch of Kampar Cops Cycling Team.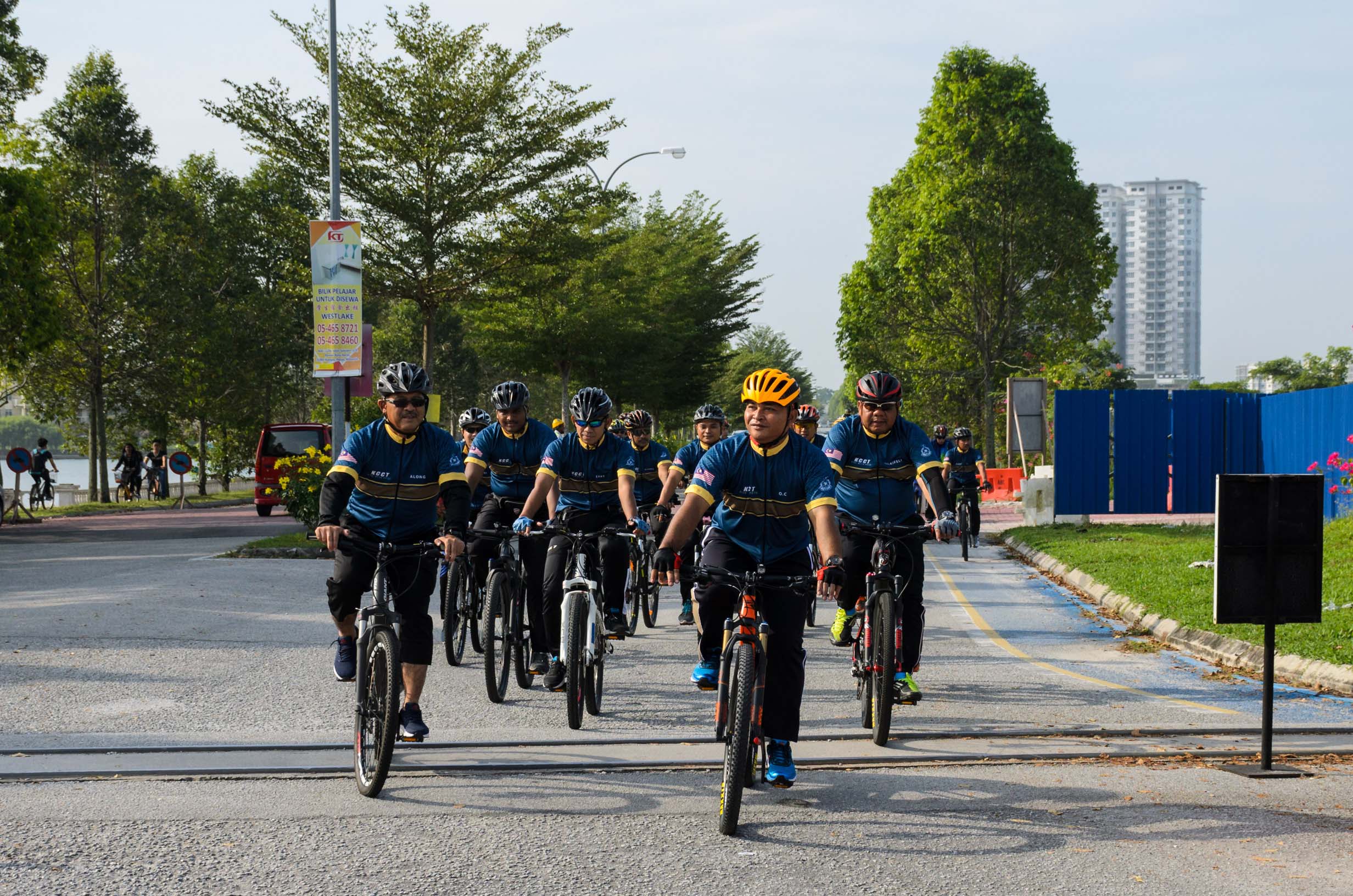 The police cycling troop entering UTAR Kampar Campus
Led by the Kampar District Police Headquarters' OCPD SUPT Hasron Nazri bin Hashim, the cycling programme also aimed to reach students effectively and at the same time to promote a healthy lifestyle for all.
Some students joining the cycling troop
Welcoming the delegation were UTAR Vice President for Student Development and Alumni Relations Prof Dr Choong Chee Keong, Head of DSA Chiang Jeng Fong, Head of DSS Wong Kean Loong, Head of Division of Corporate Communication and Public Relations Chock Yujin, UTAR staff and students.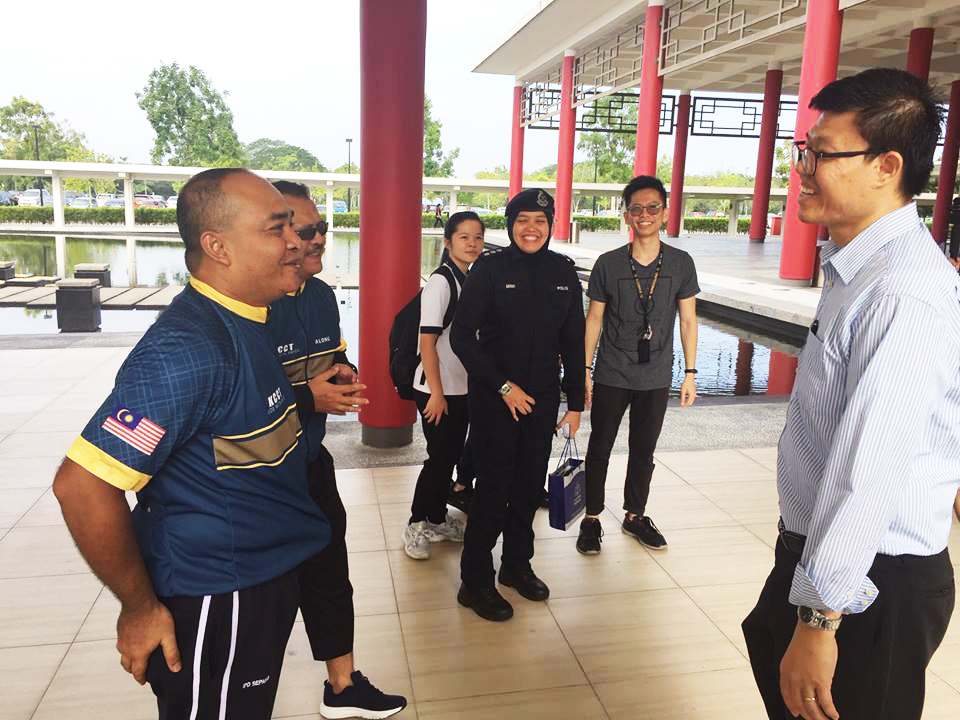 Prof Choong receiving SUPT Hasron and other senior officers at Dewan Tun Dr Ling Liong Sik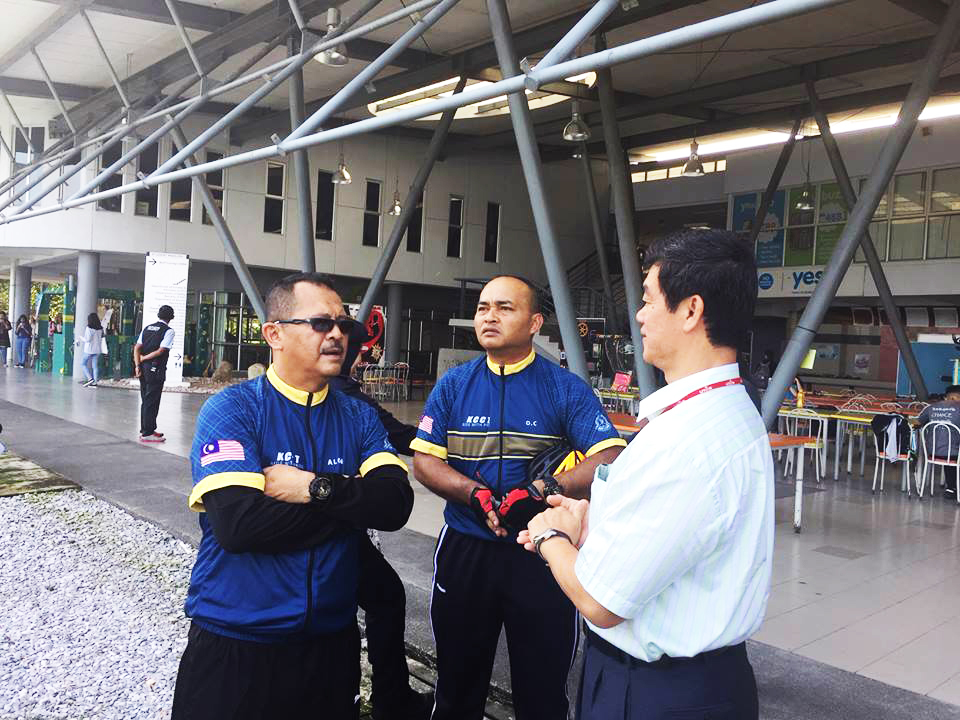 DSS Head Wong (right) sharing a light moment with SUPT Hasron and Kampar Police Station Chief ASP Mohammad Nasaruddin bin Ariffin (left)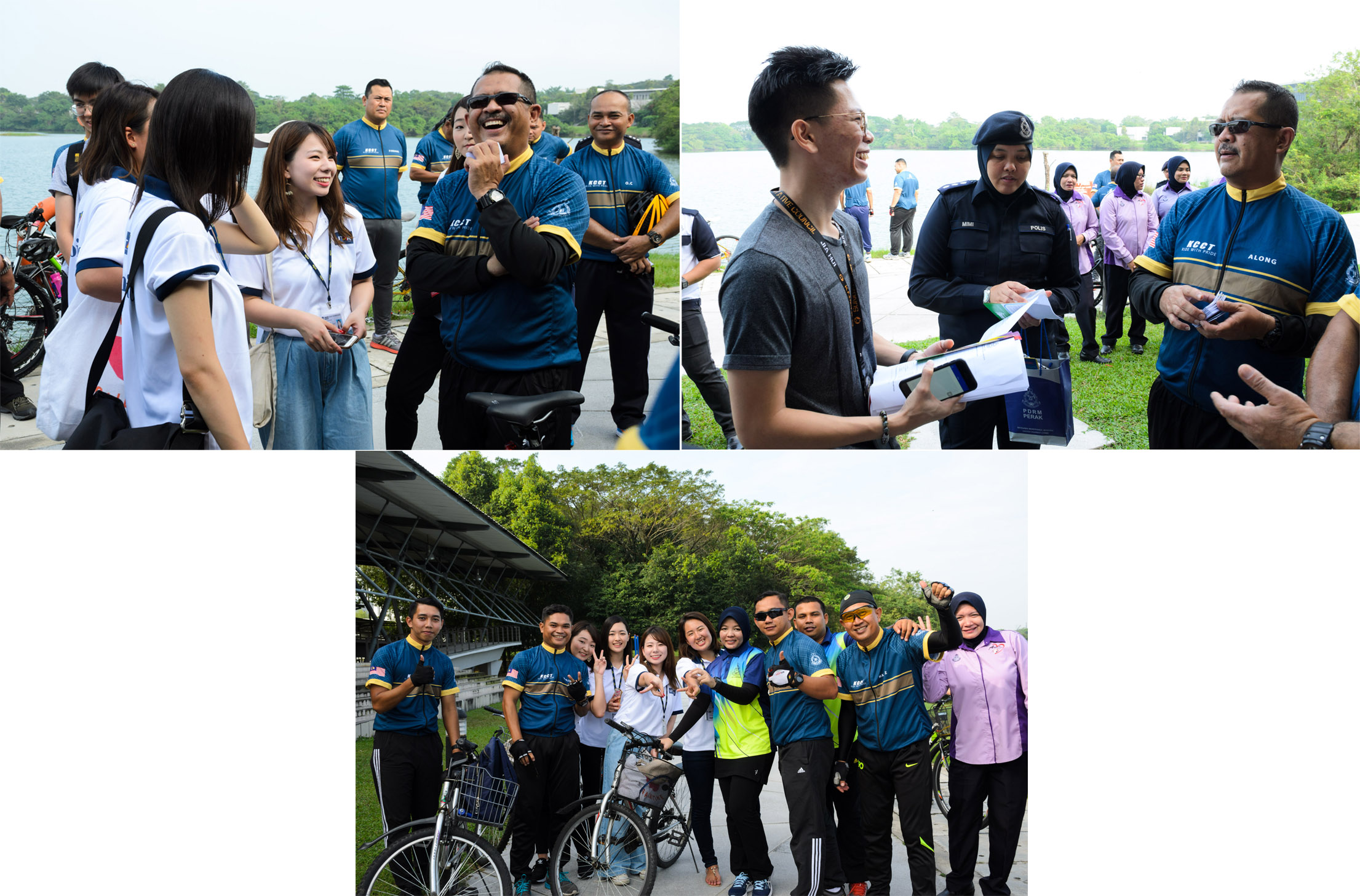 The police interacting with UTAR students
Jointly organised by UTAR Department of Student Affairs (DSA) and Department of Safety and Security (DSS), the programme was part of Royal Malaysia Police (Polis DiRaja Malaysia) continuous effort to forge close ties with the local communities on crime prevention.
Besides creating awareness on crime prevention among students, the programme also aimed at forging a better rapport between senior-ranked officers of Kampar District Police Headquarters and the UTAR community. The programme was also an opportunity for police officers to approach the students directly. They also distributed crime prevention leaflets. The leaflets contained detailed information on crime prevention.
The event came to an end after a souvenir exchange between Prof Choong and SUPT Hasron, signifying the close ties forged between the two institutions through such an initiative.

Souvenirs exchange between Prof Choong and SUPT Hasron after a light refreshment