From left: Lum, Prof Chuah, Dato' Khalid and Prof Cheong during the launch of Medical Week 2.0
The Medical and Health Science Society together with Physiotherapy society and Traditional and Chinese Medicine Society organised the Medical Week 2.0 from 21 until 22 June 2019. Themed 'Healthy Living', the event aimed to provide multidisciplinary healthcare services to the society with its slogan "Public Health We Care, Community We Serve".
Present at the opening ceremony were Selangor State Health Director Dato' Dr Khalid bin Ibrahim, UTAR President Ir Prof Academician Dato' Dr Chuah Hean Teik, Faculty of Medicine and Health Sciences Dean Emeritus Prof Dr Cheong Soon Keng, students, staff and members of the public.
Throughout the two-day event, Medical Week 2.0 provided medical and healthcare services such as counselling health screening, general health advice, internal medicine, acupuncture, Tui-na, skin examination, postural assessment, body composition, queen college step test, chair aerobics, body mass index (BMI) assessment, blood pressure measurement, electrocardiography (ECG), blood glucose measurement, nutrition and diet education to the community. The medical week also included talks and an exhibition to promote and create awareness of health conditions and ways to avoid diseases.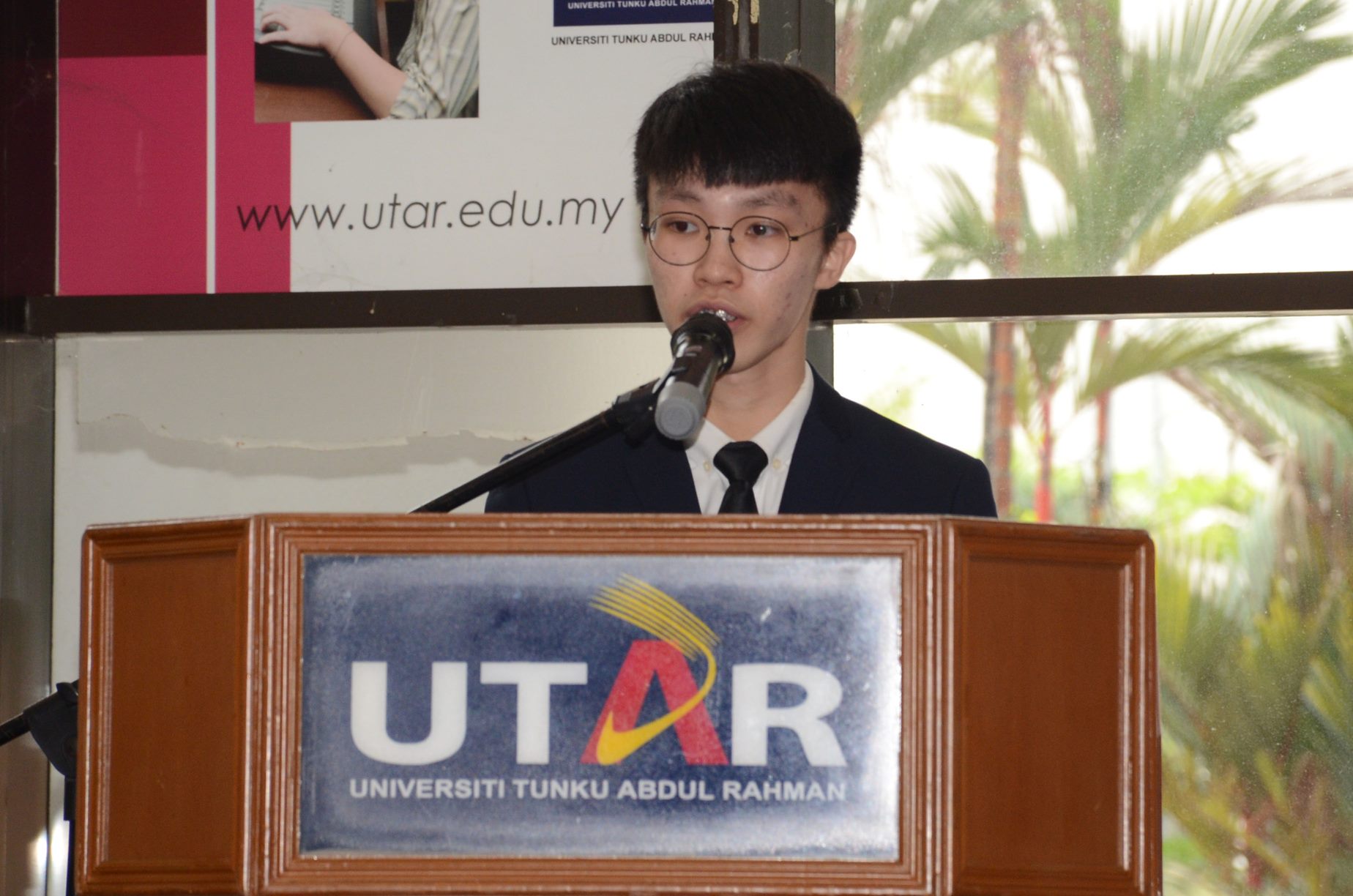 Lum delivering his speech
Medical Week 2.0 Chairperson Lum Zi Xian said, "Medical Week 2.0 is a good platform for student to work together to provide multidisciplinary care while promoting and interacting with the local community to share knowledge and skills about healthy lifestyle. We wish to transform the quality of life in the community to a healthier, active and productive living with the awareness of health as an important life aspect.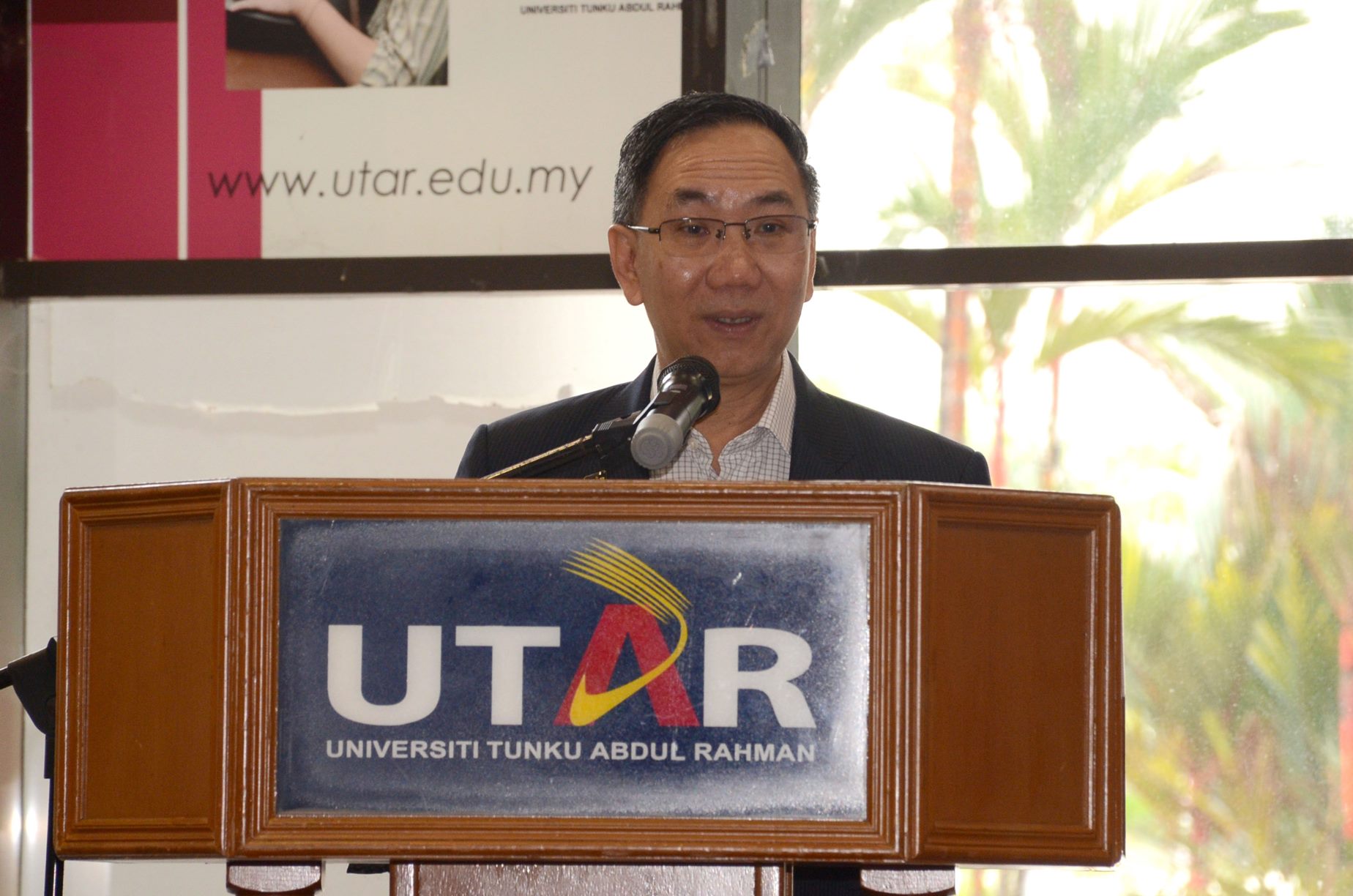 Prof Chuah emphasising the importance of maintaining a healthy lifestyle
"Health is something we often neglect but we cannot run away. As a university "by the people, for the people", UTAR always emphasises on the value of giving back to society. These medical services bring the community closer to the campus especially the elderly who don't have to travel far to seek medical advice and this provides suitable training for our students as well," said Prof Chuah as he welcomed all participants.
Prof Chuah added, "As we move forward to a more inclusive society where nobody is left behind, we constantly remind ourselves to partake in the global effort to make the world a better place for everyone. That is why UTAR navigates the initiatives taken towards the Sustainable Development Goals (SDGs) as proposed by the United Nations (UN). As for today, this Medical Week 2.0 supports the third SDG which focuses on the good health and well-being through community-friendly activities. We will continue to support the SDGs as part of our commitment to train students for globalisation."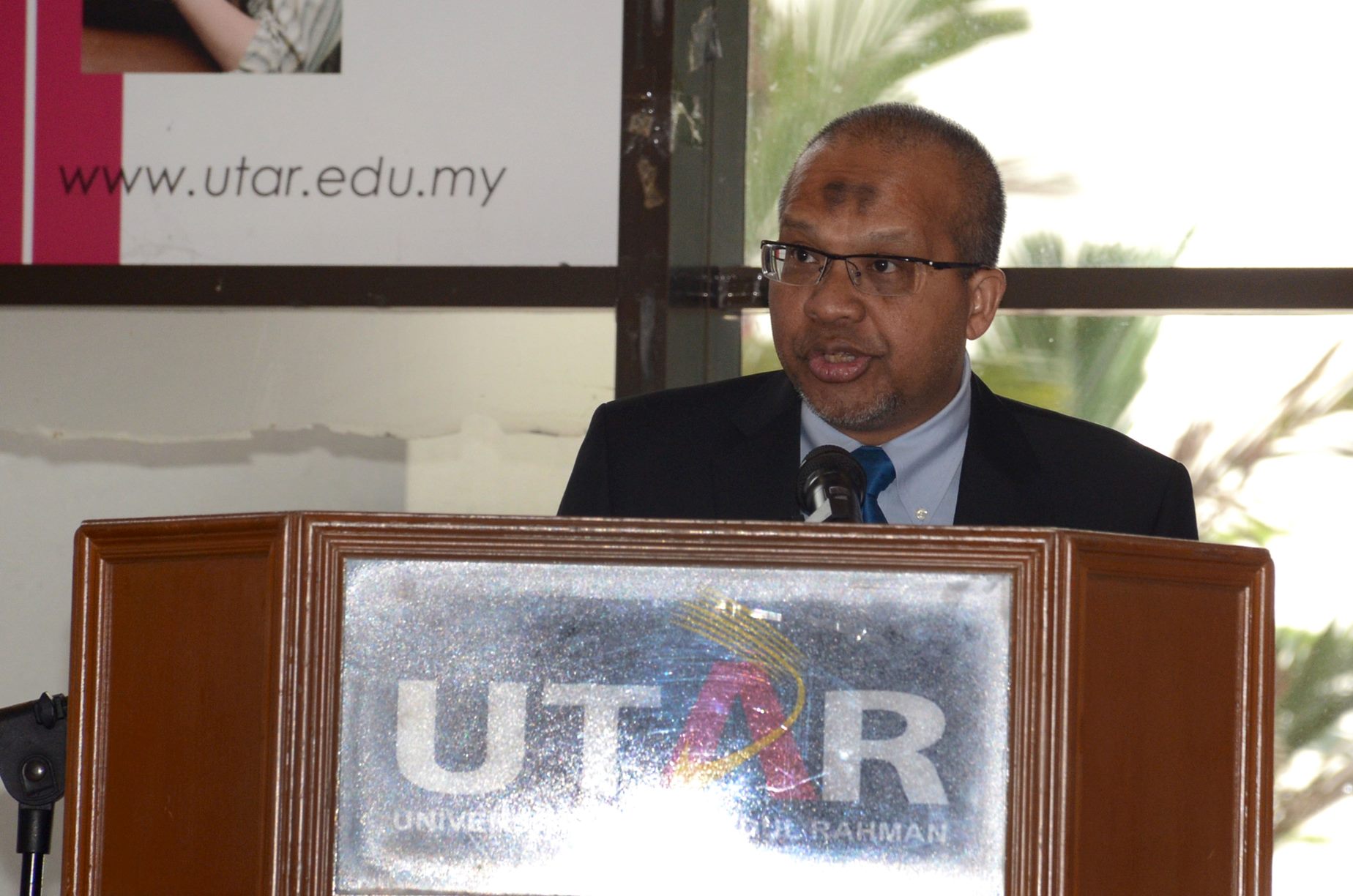 Dato' Khalid speaking about the value of empathy and compassion in the health industry
Dato' Khalid said, "I am proud of the initiative taken by the students. Programme like this is beneficial not only to the public who comes for the consultation but also to the medical practitioners by honing their practical and social skills before they leap into the medical sector. As a medical practitioner myself, I believe that our role does not stop at maintaining health and treating the sick. While the practical skills are imperative in executing an excellent job, your empathy and social skills are equally important. These values inside us help us to understand and treat our patients better."
Yakult (M) Sdn Bhd Kee Joo Lee presented a talk titled, "Pioneer of Probiotics". In the talk, she gave an overview of the Yakult Company and focused on the benefits of beneficial bacteria that enhance one's immune system and factors affecting intestinal bacteria.
"This event is a great initiative organised by the students as it is beneficial for the local community who are staying nearby to get more exposure relating to health issues. I think the services provided by the students met my expectation. I hope there will be more initiatives like this in the future," said Herman Heng Kiat Yan who participated in the physiotherapy activities.
One of the visitors, L. Suzana said, "I came here to do a check-up on my health condition. The treatments provided by the students and health professionals are sufficient and I feel satisfied. At the same time, I think this event is good for the public to attend and do a medical check-up."
Sponsoring the event were Foodpanda, Synapse Physiotherapy, Thomson, Julie's, Nestlé, V-soy and Taiwan Tea House.
Healthcare services and booths during the medical week