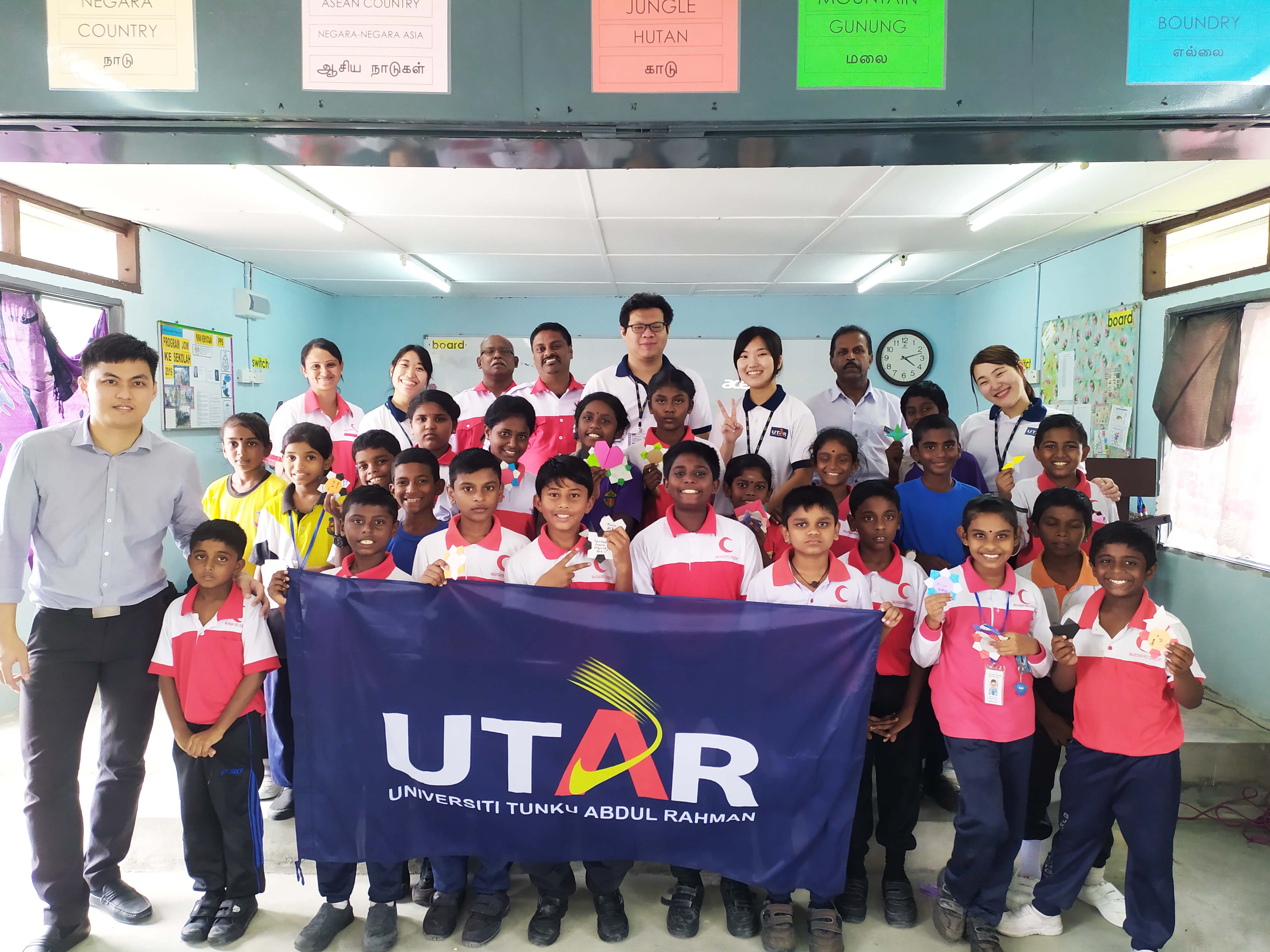 All smiles for the participants
Recognising culture as a growing important aspect in achieving United Nation (UN)'s Sustainable Development Goals (SDGs), Department of Soft Skill Competency (DSSC) Kampar organised a community project at SJK(T) Ladang Tong Wah, Tapah on 8 May 2019.
With the project conducted by three Japanese exchange students, namely Bachelor of Science (Hons) Biochemistry student Marin Matsumoto, Bachelor of Economics (Hons) Financial Economics Honami Naito, Bachelor of Business Administration (Hons) students Aki Umehara, and assisted by Indonesian exchange student Master of Engineering Science student Eka Jaya Harsono, Assistant Headmaster Ragunathan and 30 school students participated in the Japanese culture learning activities. DSSC saw the project as a good opportunity for Malaysian school students to learn more about the Japanese culture without the need of travelling to Japan. DSSC also saw the importance of the project to use culture sharing to advocate for SDGs.
"As Malaysians with multiple ethnicity and culture, it is important that we come together on common ground, and in understanding of each other's diverse cultures, in order to work well together for achieving sustainability. This also applies for global cultures. Achieving sustainability is also a global effort and the more we understand about other countries and their culture, the easier it becomes for us to collaborate and integrate cultural understanding in our efforts to achieve SDGs," said DSSC Kampar Head Hee Chwen Yee.
The project kick-started with an ice-breaking session and a warm-up exercise known as Radio Taisou. The participants were also quizzed on Japanese language and culture to understand the extent of the participants' knowledge on Japanese culture. Participants also had the chance to try Yukata, a Japanese traditional costume, played a Japanese game known as Fukuwarai, and were taught origami. Upon completing their origami, participants were also taught to write their names on their origami. The participants expressed their gratitude to UTAR for the opportunity to have fun while learning more about Japanese culture.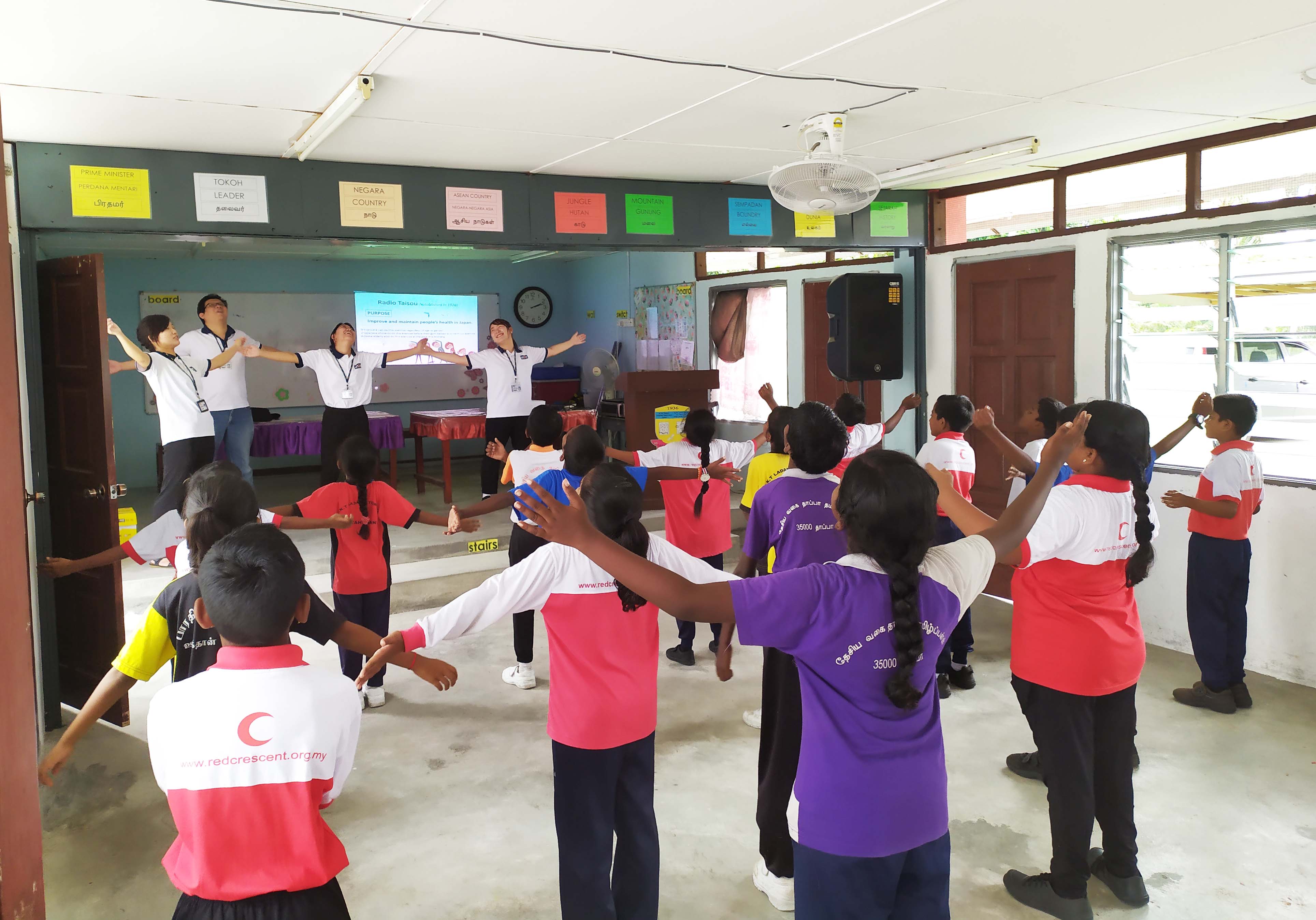 Warming up with Radio Taisou exercise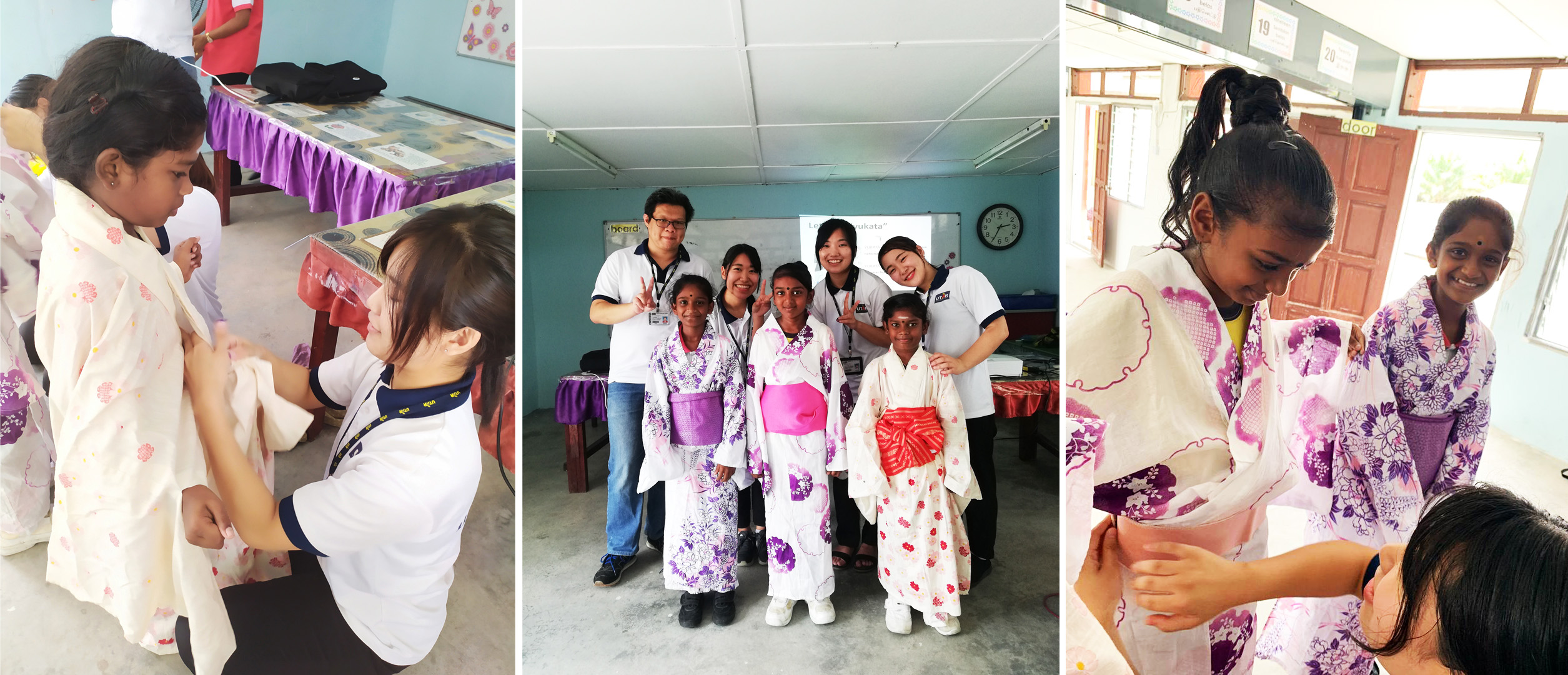 Participants trying on the Yukata

Participants playing the Fukuwarai game

Origami session