In its commitment to giving back to the society, UTAR as a university by the people, for the people, was awarded the Sin Chew Business Excellence Award (SCBEA) 2017 in the CSR Excellence Award category. The award is given based on UTAR's continuous University Social Responsibility (USR) projects and initiatives. In line with the four strategic directions; (1) Promote holistic development and sustainable growth, (2) Generate socio economic and transformative impact, (3) Foster ubiquitous learning and lifelong education, and (4) Enhance diversification and internationalization, these initiatives cover a diverse spectrum of activities ranging from research, R&D projects, consultation, training, conferences, talks and seminars, to voluntary community services in New Villages and rural areas, health campaigns, gotong-royong, free health services, financial aid and scholarships, leadership and youth camps, and teaching and learning support.
From management to academics, support staff and students, service to the community and even the industry is part and parcel of the University education, providing enriching experiences for both the givers and receivers. UTAR has always adopted good governance to ensure sustainability, practised responsible management, and engaged in corporate social responsibility since its inception and has always believed that this approach is essential for long-term sustainability, lifelong learning and value creation for its staff, students and the community. That belief also led to the university receiving other excellent awards, including:
Ranked 101-200 in the overall Times Higher Education (THE) University Impact Rankings 2019
#111 in the Times Higher Education (THE) Asia University Rankings 2019 
Ranked UTAR #501- 600 in its Times Higher Education (THE) World University Rankings 2018 thus recognizing UTAR within the Top 1000 among all universities in the world.
Awarded self-accreditation status by the Malaysian Qualifications Agency (MQA) of the Ministry of Higher Education (MOHE) in 2017
Sin Chew Business Excellence Award (SCBEA) 2017 in the CSR Excellence Award category
Sin Chew Education Awards 2018/19 in Outstanding Educational Institutions: Private Universities/ Colleges category
One of the well-received USR projects conducted is UTAR New Village programme. In view of these New Villages lacking proper infrastructure, have weak local economy, and consist mainly of elderly residents, the programme aims to improve their lives, develop the community, and advocate sustainable methods to make their village flourish. Collaboration with external parties were also involved to expand social responsibility efforts. Participants and helpers of the programme also actively join hands to beautify the village, and organise meaningful activities for the residents.
Apart from UTAR New Village programme, UTAR has also been working closely with Small and Medium-sized Enterprises (SMEs) and Small and Medium-sized Industries (SMIs) to encourage collaboration between the two parties. The collaboration is deemed to be beneficial to the university, students and the industries as it encourages the exchange of knowledge and information. For instance, several projects assisted by participating UTAR students saw the use of e-commerce platforms, such as Lazada, Shopee, 11 Street, and Facebook, to help launch the local products of New Villages. Students' participation also saw them learning practical business skills, including understanding the concept of setting up of e-commerce business, operations, and ways to reach the wider market.
Language proficiency programmes are also organised for the children from the New Villages. UTAR has collaborated with ECM Libra Foundation to provide free tuition programmes. The tuition programmes, funded by ECM Libra Foundation, includes English, Bahasa Malaysia, and IT syllabuses. UTAR staff and students assisting in the tuition programme are assigned and responsible to execute these programmes in various primary schools in the New Villages.
The projects conducted under the USR initiatives are also in line with Sustainable Development Goals (SDGs) set by United Nations (UN). Many upcoming social responsibility projects will also be executed from the perspective of giving back to the community in the most sustainable way. SDGs are the blueprint to achieving a better and sustainable future, and UN hopes to have these goals achieved by 2030.
The 17 SDGs are as below:
GOAL 1: No Poverty
GOAL 2: Zero Hunger
GOAL 3: Good Health and Well-being
GOAL 4: Quality Education
GOAL 5: Gender Equality
GOAL 6: Clean Water and Sanitation
GOAL 7: Affordable and Clean Energy
GOAL 8: Decent Work and Economic Growth
GOAL 9: Industry, Innovation, and Infrastructure
GOAL 10: Reduced Inequality
GOAL 11: Sustainable Cities and Communities
GOAL 12: Responsible Consumption and Production
GOAL 13: Climate Action
GOAL 14: Life below Water
GOAL 15: Life on Land
GOAL 16: Peace, Justice, and Strong Institutions
GOAL 17: Partnerships to Achieve the Goal 
The 101-200 ranking in THE University Impact Rankings 2019 is also based on the university's scaled and pre-rounded performance in the four maid SDGs. This ranking reflects the university commitment in promoting and practicing the SDGs through its practices and activities.
a) SDG 17: Partnerships to achieve the Goal
b) SDG 4: Quality Education
c) SDG 10: Reduced Inequality
d) SDG 5: Gender Equality 
Figure 1 shows summary of community outreach activities by UTAR contributing to SDGs in 2018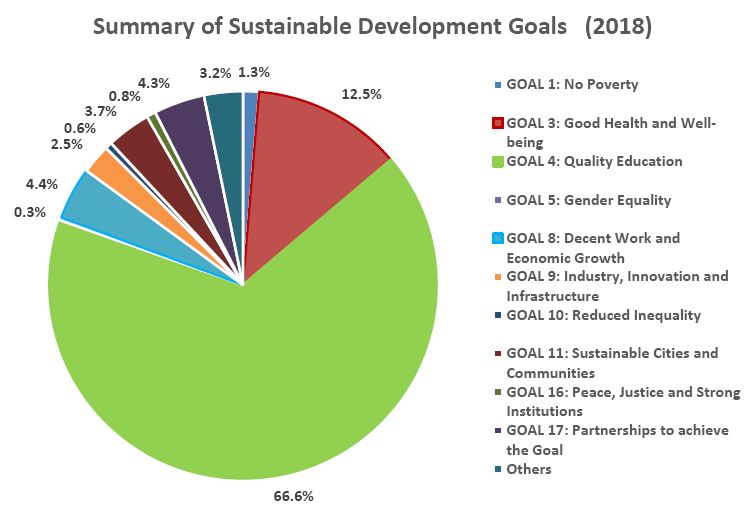 Figure 1: Summary of Sustainable Development Goals for 2018 
These 17 SGDs are developed under the principle of "leave no one behind" and are recognised as the blueprint which addresses global challenges which we face including poverty, inequality, climate, environmental degradation, prosperity, and peace and justice.
UTAR also owe its many achievements to the support from various stakeholders. UTAR is very grateful to the community benevolent donors, corporations and higher educational institutions, both local and international who have provided financial support to students. Their support have also enabled the exchange of knowledge, diversity, collaborative activities, and support to UTAR's initiatives. The university also receives continuous support from government agencies, professional bodies, the alumni, the industry, employers and parents. Community and industry leaders have strongly supported UTAR over the years with many benefactors contributing to UTAR, such as scholarships, endowment chairs and research. Their feedback is crucial for the improvement and growth of the university. Students, academics, administrators, and the governing bodies of the universities are also important stakeholders of the university. UTAR students have been actively participating in community and charitable projects to learn about the realities of life. In achieving its vision to be a global university of educational excellence with transformative societal impact, the university continuously strive to bring positive impact and improvement to the society, also through the active participation and support from its staff and students.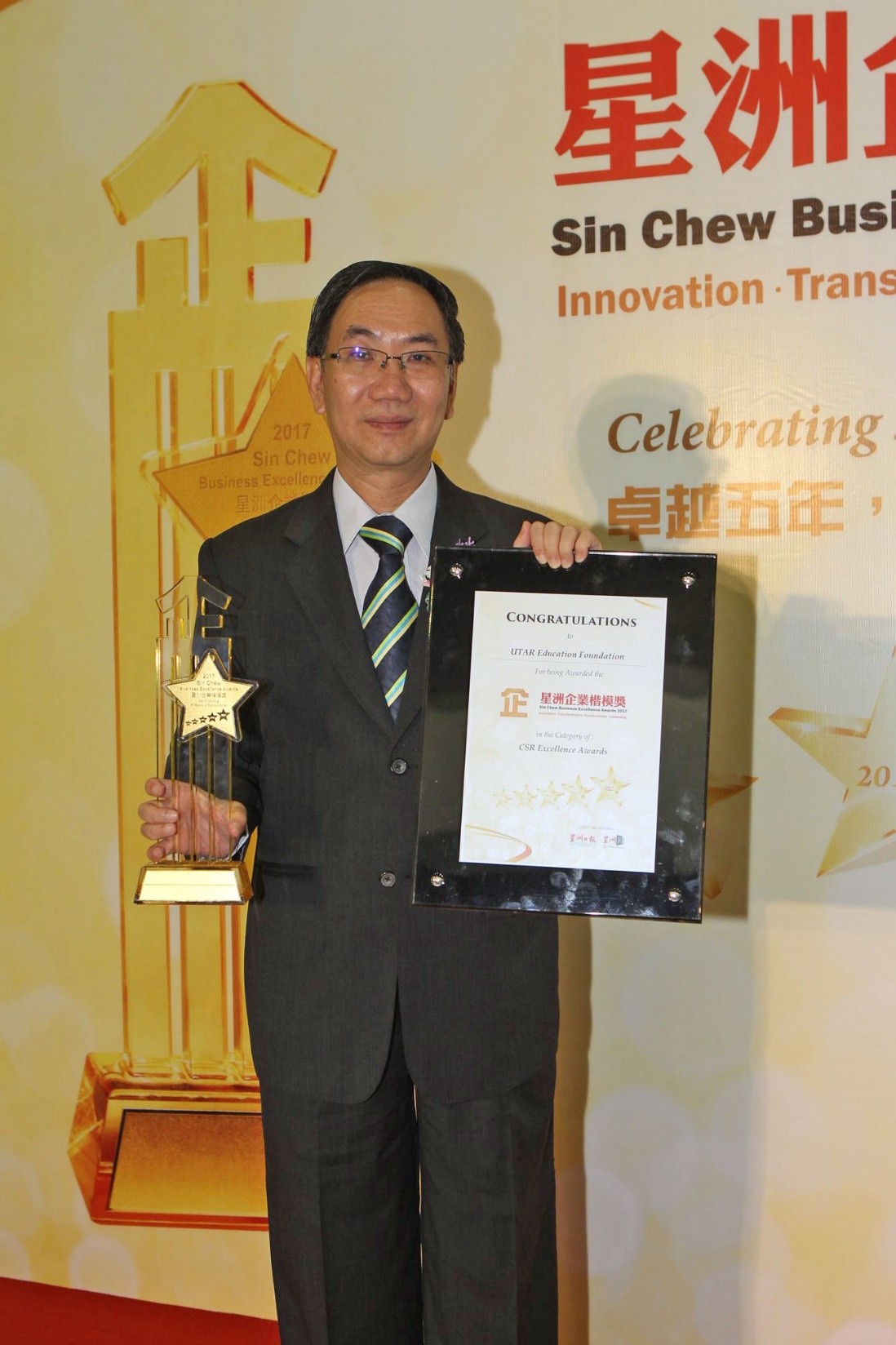 CSR Excellence Award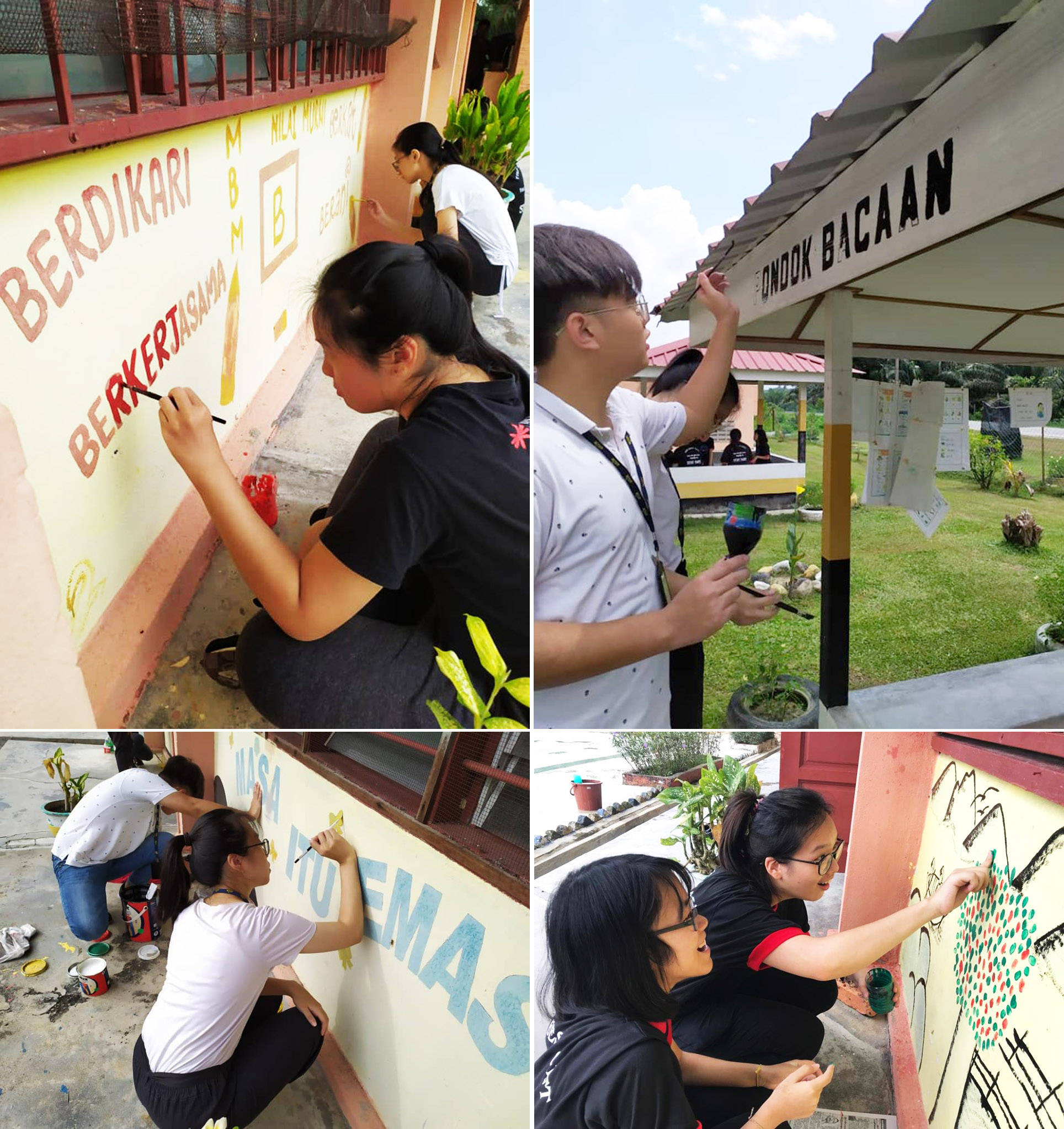 Beautifying project at SJK(T) Ladang Tong Woh, Tapah, Perak by student volunteers for community service project

New Village visit to Kelantan