The Department of Soft Skills Components (DSSC) Kampar Campus joined hands with SJK(C) New Kopisan's Board of Management in bringing back the Extracoffeenery Carnival 2019 at SJK(C) New Kopisan on 11 August 2019.
Present to officiate the opening ceremony were Perak State Executive Council for Tourism, Arts and Culture Tan Kar Hing; UTAR Faculty of Science Dean Assoc Prof Dr Lim Tuck Meng representing UTAR Vice President for Student Development and Alumni Relations Prof Dr Choong Chee Keong; SJK (C) New Kopisan Board of Management Chairman Chen Kong Hoy; The Alley Perak Director Morris Lau Wah Sing and Manager Marcus Mok Pooi Zheng; DSSC Kampar Campus assistance lecturer-cum-Extracoffeenery Carnival advisor Fong Kah Hoong and assistance lecturer-cum-drama performance director Sheela Yeoh; and Organising Chairperson Chee Zhen Fei.
Among the crowd were Kopisan villagers, residents from around Gopeng, sponsors, school students, visitors, UTAR staff and students.
In his speech, Tan mentioned that there must a concerted effort among all parties such as education institutions, government bodies, and the local residents to explore the potential of local attractions for economic development purpose. "This has to be done by engaging with people from all walks of life. With the rise of technology today, conventional ways of promoting local attractions may no longer be relevant. There has to be new and creative ways to promote local tourism," mentioned the Perak EXCO. He added that despite the government's as well as relevant bodies' efforts in, there must also be the support from the community to fully leverage on the existing strengths and investment from the many parties.
In appreciation of the organisers' efforts in promoting local tourism in line with the state government's initiatives, Tan also sponsored RM5,000 to the carnival on behalf of the Perak state government.
Held for the second time, the main objectives of the Extracoffeenery Carnival include allowing the public to discover, explore and experience Kopisan New Village's coffee as well as the local culture and attractions; and creating a platform promoting local heritage and building social network among the community. The carnival also breathed a new life into the aging new village.
Targeting both UTAR students as well as the general public, the activities carried out included treasure hunt, free eye screening test, colouring contest, coffee sampling and workshop, mural dedication ceremony, Frisbee training camp, drama performance and others. Most of the activities were carried out by UTARians from various faculties undertaking MPU U4 subjects for the semester under the lead of Fong and Yeoh.
Read about the carnival held in previous year(s):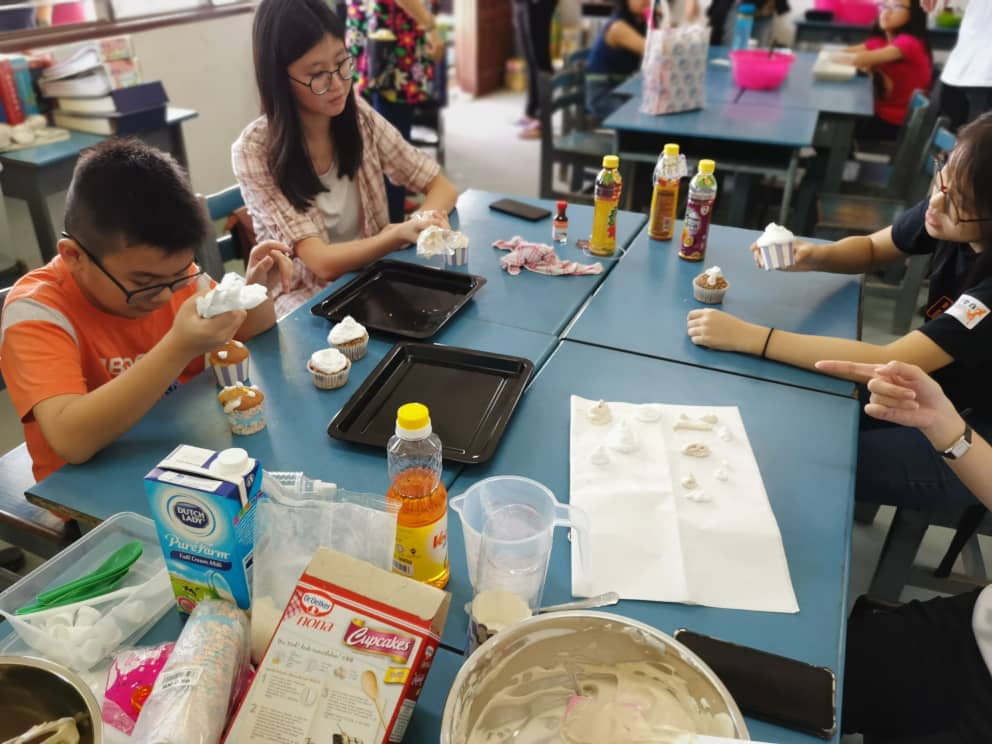 Participants learning how to make coffee cupcakes during the coffee workshop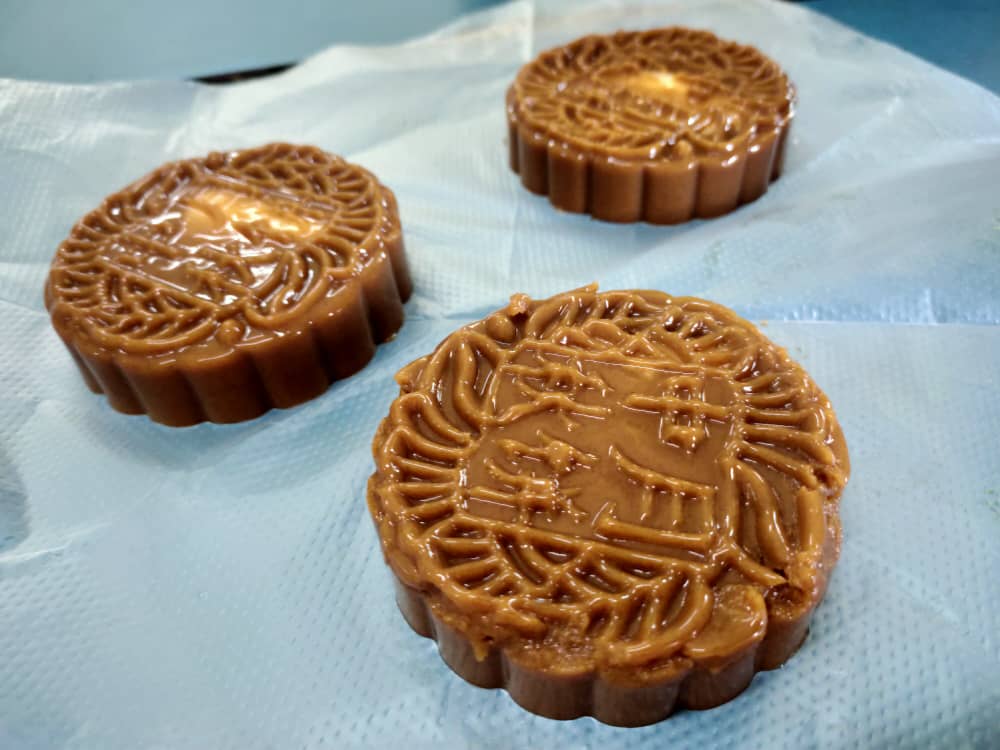 The coffee-flavoured mooncakes produced by the participants of the coffee workshop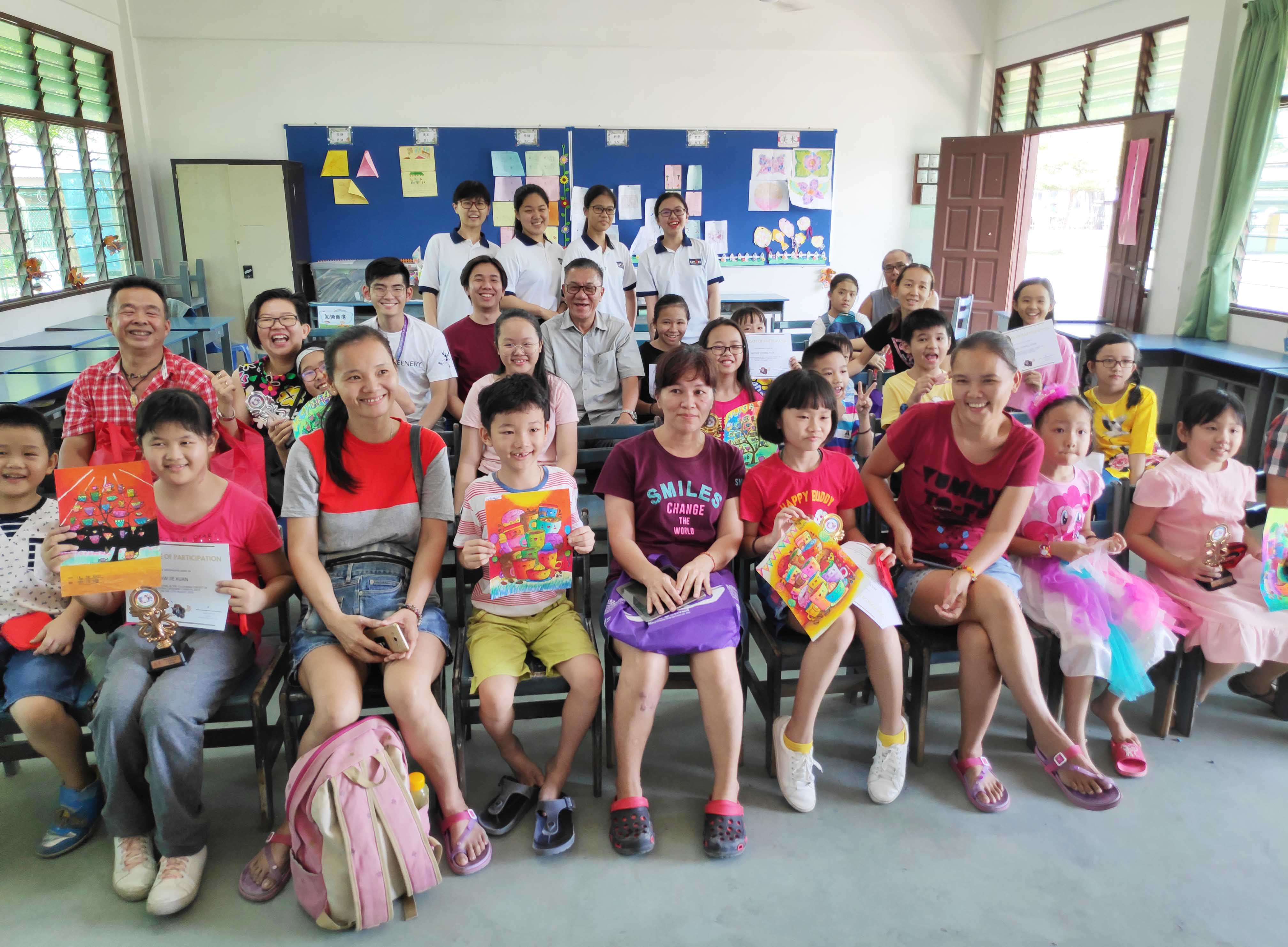 Group photo of the colouring contest winners, participants, parents and student helpers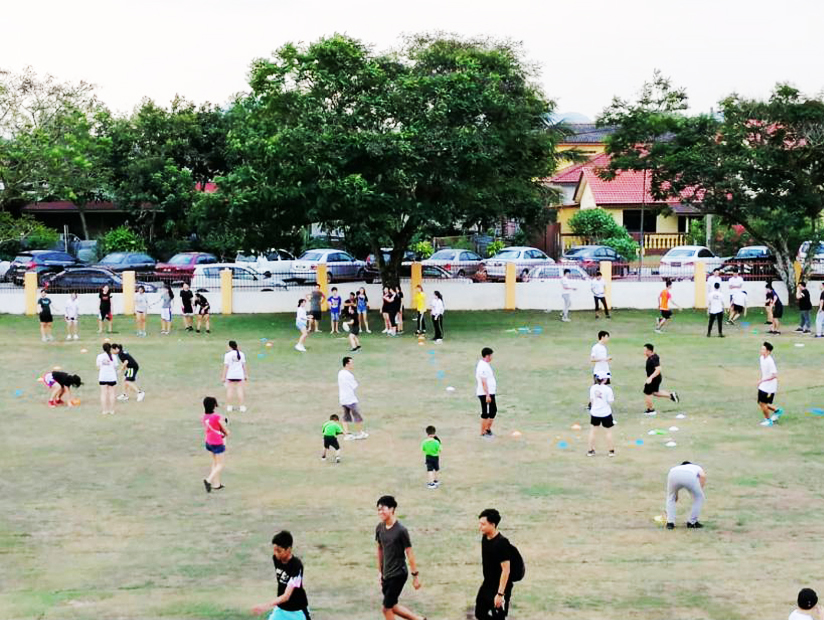 Participants having a whale of time during the Frisbee training camp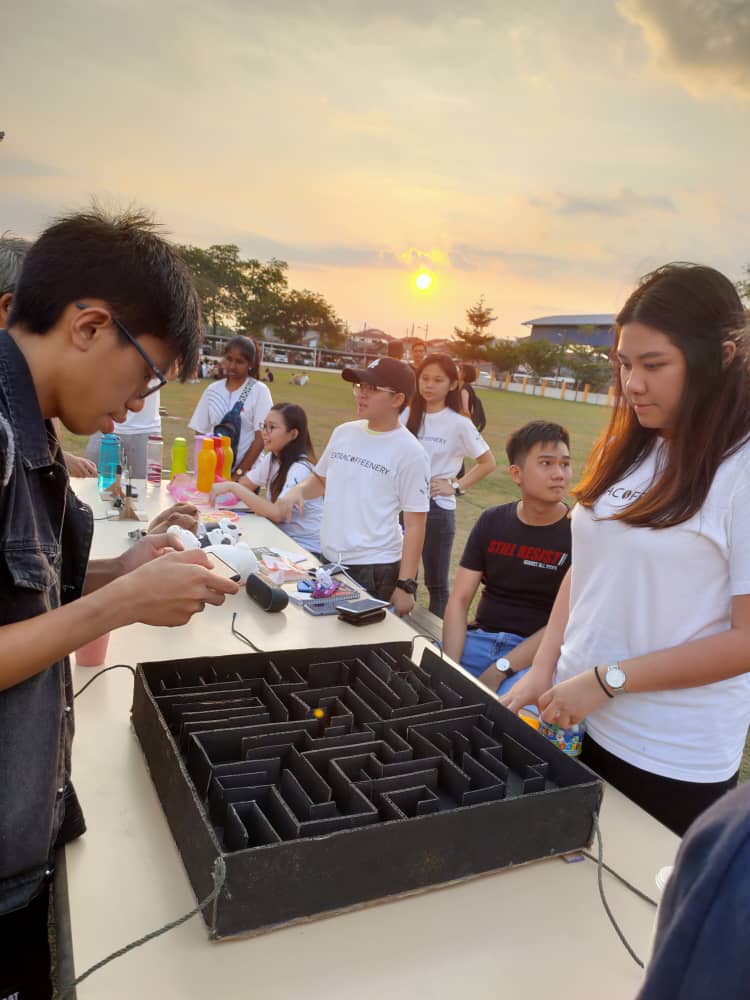 Visitors trying out the games at some booths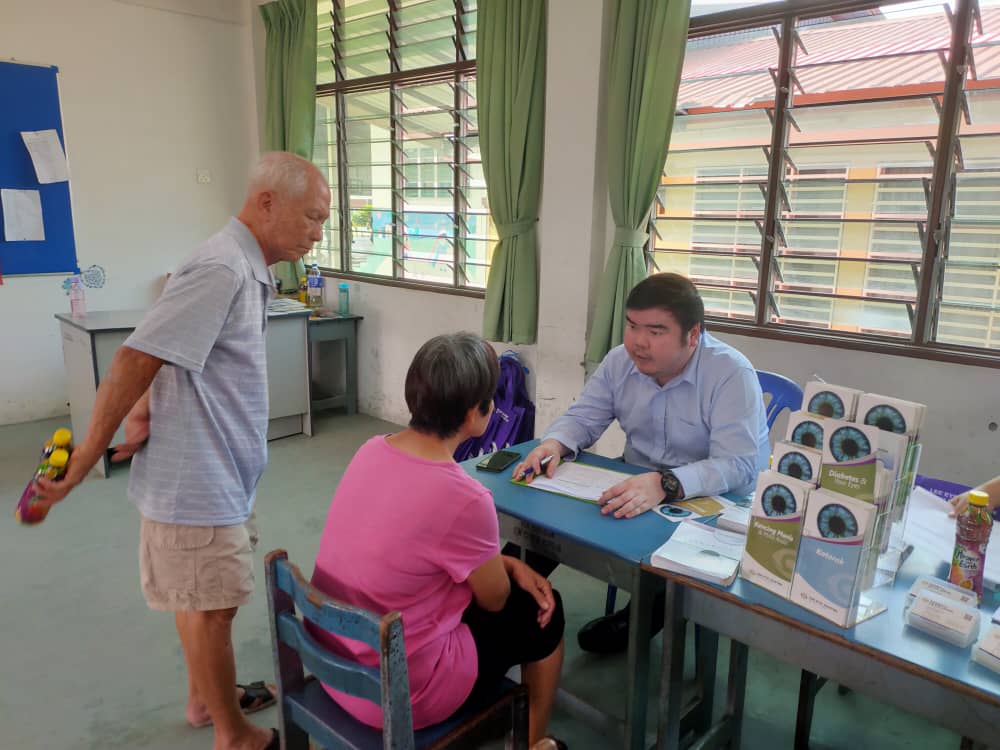 Elderly visitors getting free consultation from Lee Eye Centre during the carnival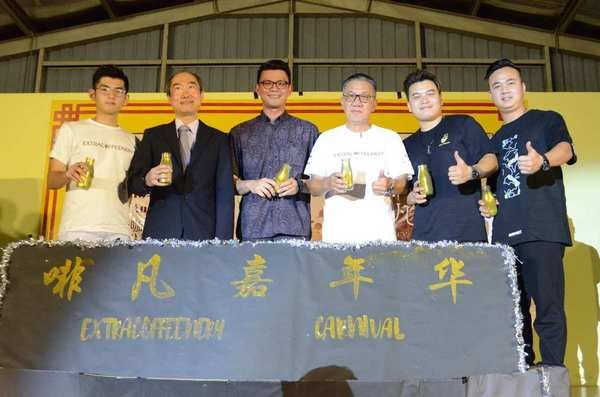 From left: Chee, Dr Lim, Tan, Chen, Lau, and Mok launching the carnival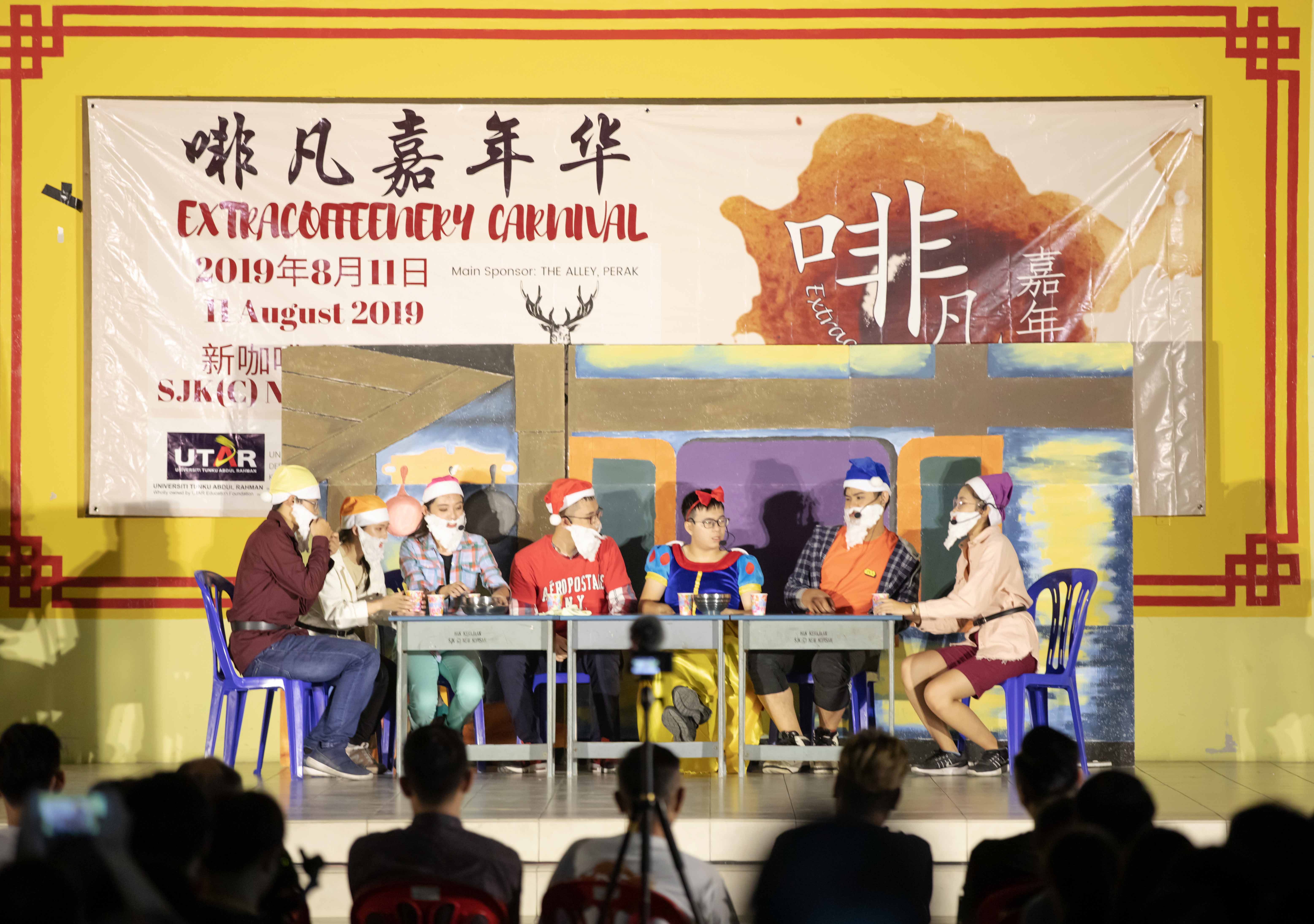 UTAR students showing their talents during the drama performance