Turning food waste into fertilizer for a better environment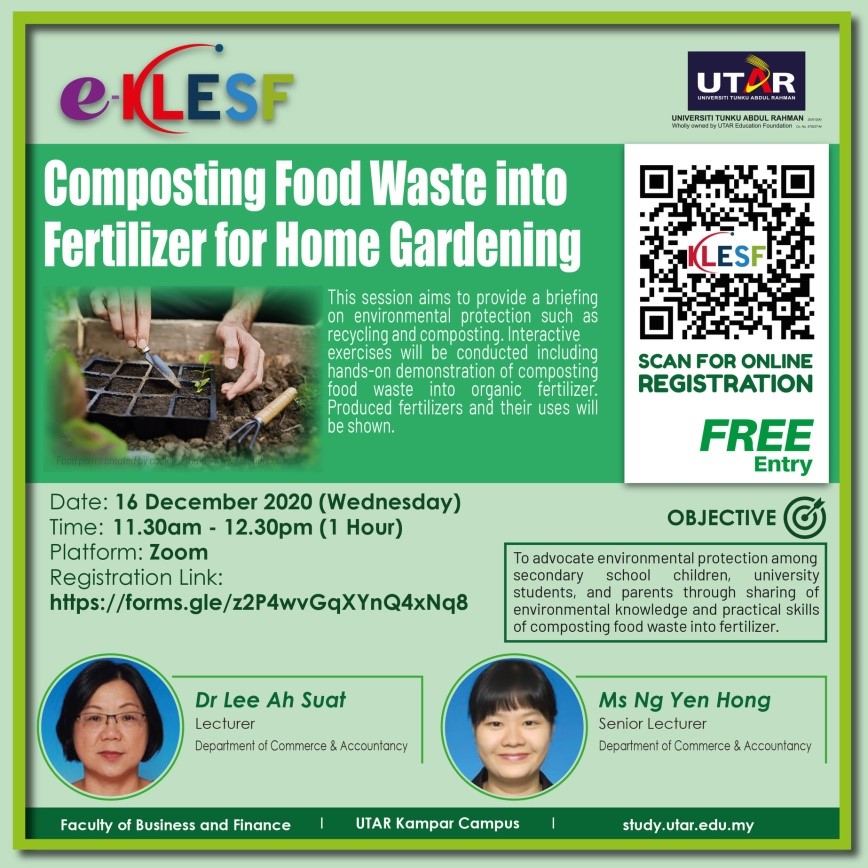 A line-up of online activities was conducted during the e-KLESF 2020. As a part of the e-KLESF events, an online workshop titled "Composting Food Waste into Fertilizer for Home Gardening" was organised on 16 December 2020.
The workshop was conducted for secondary school students, university students and parents via Zoom and Facebook live saw about 299 views. The workshop aimed to advocate environmental protection among secondary school students, university students, and parents through the sharing of environmental knowledge and practical skills of composting food waste into fertilizer.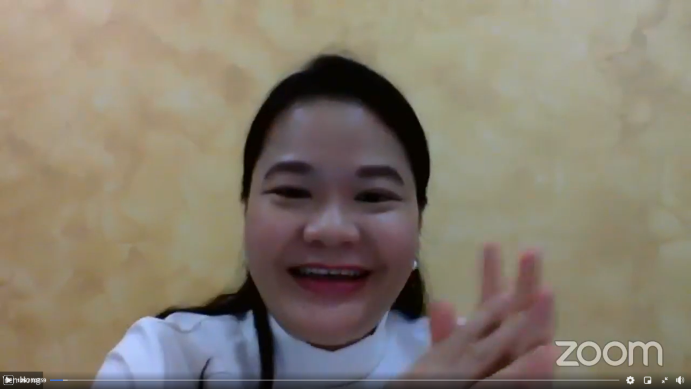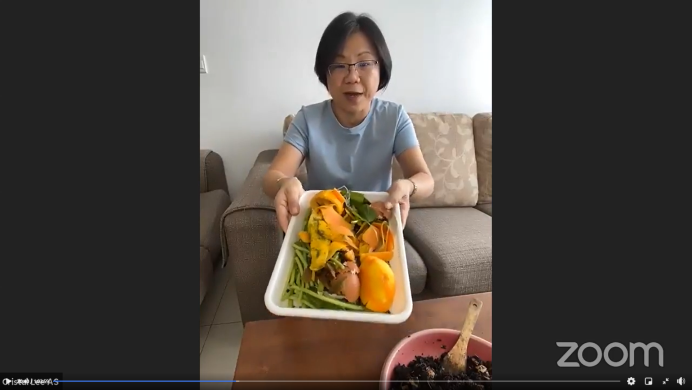 Ng (left) and Dr Lee (right) during the workshop
The speakers for the workshop were Senior Lecturer Ng Yen Hong and Lecturer Dr Lee Ah Suat from UTAR Faculty of Business and Finance. In the workshop, Ng first started by showing the statistic of waste in Malaysia, "On average each one person generated quite a lot of waste in a day; if we do not take the action to recycle the waste, there will be a lot of waste accumulated. Most of the waste that we created is recyclable, there are 70% solid waste is recyclable but only 30% get recycled."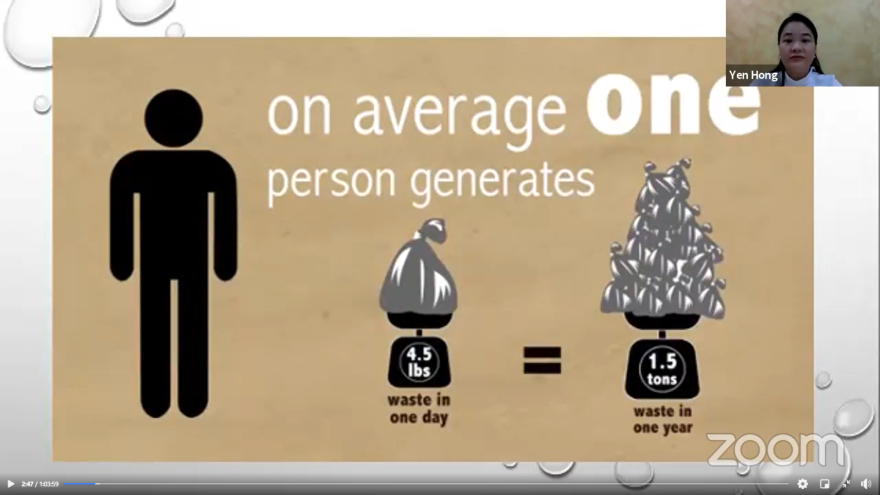 Ng showing the waste produces on average by one human in one day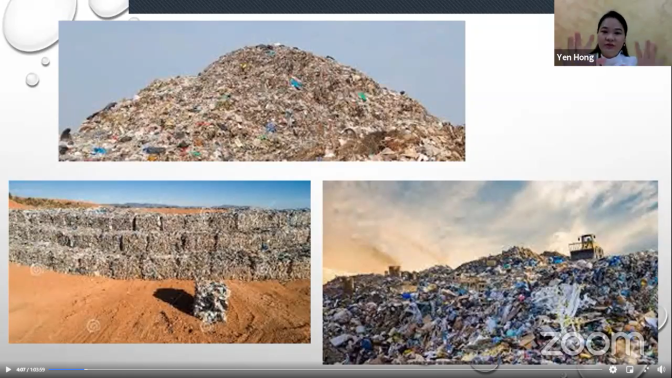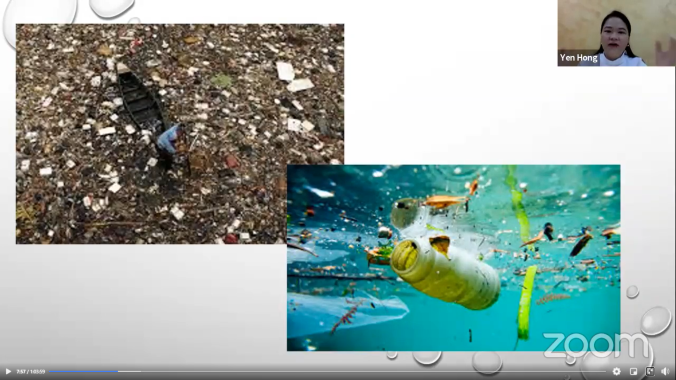 Ng highlighting the soil and water pollutions that are currently happening if we do not start to recycle our waste
She emphasised, "Environmental protection starts from you and me. We can protect our mother earth and reduce pollution by recycling the waste that we produced. We can practice 3R which are Reuse, Reduce, and Recycle."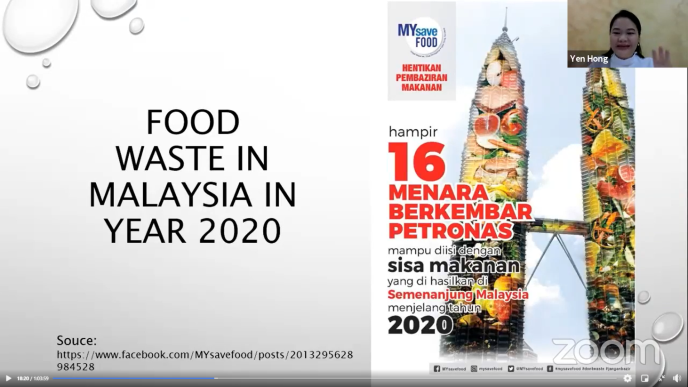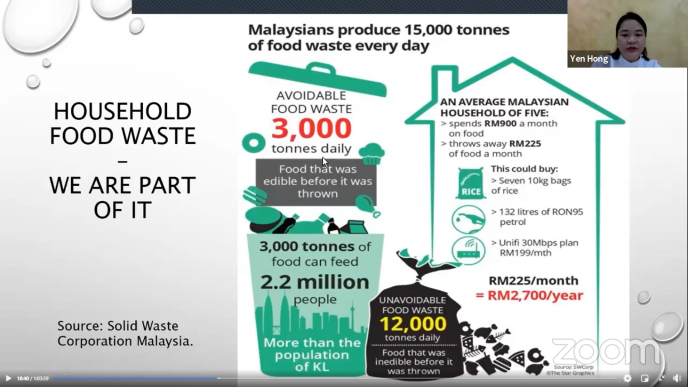 Ng stressing on the food waste that Malaysian producing every day. There are 15,000 tons of food wastes every day which can compile into 16 Petronas Twin Towers
The workshop then continued with an interactive demonstration session by Dr Lee. Dr Lee conducted a hands-on demonstration of composting food waste into organic fertilizer for home gardening, she said, "The composting process is very easy, there are only four simple elements needed to start the process. They are organic food waste known as the green element, dry leaves known as the brown element, oxygen, and water."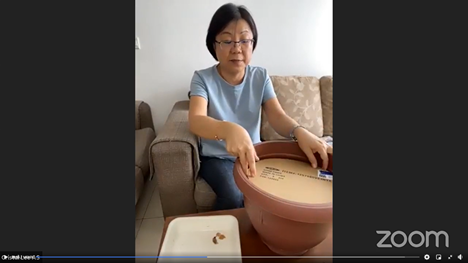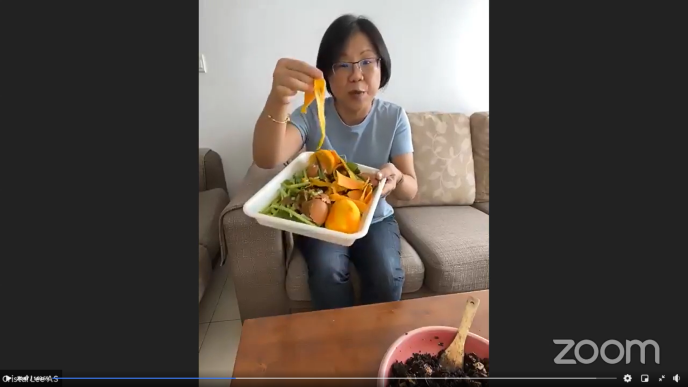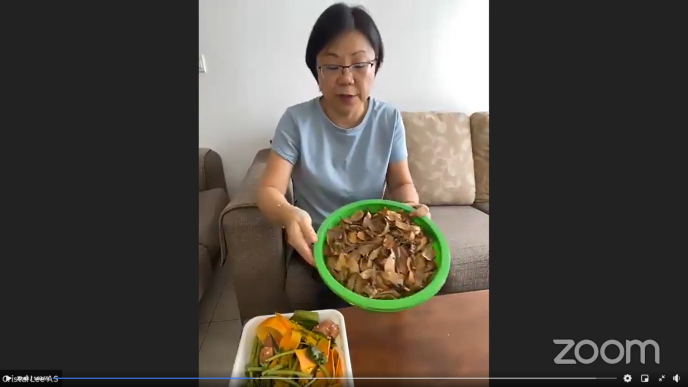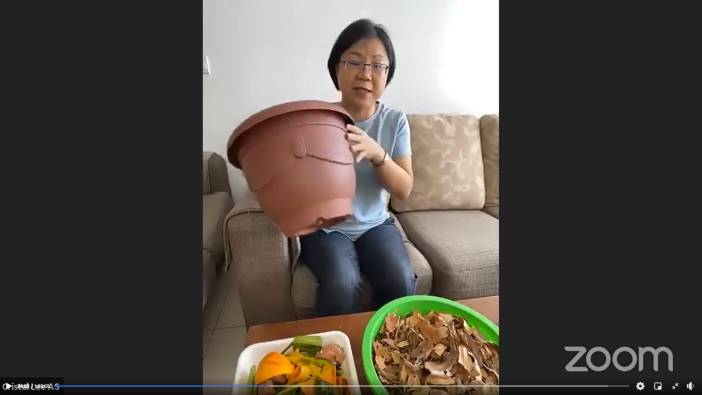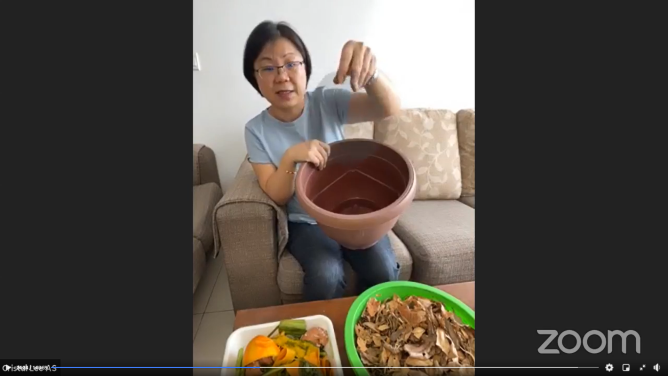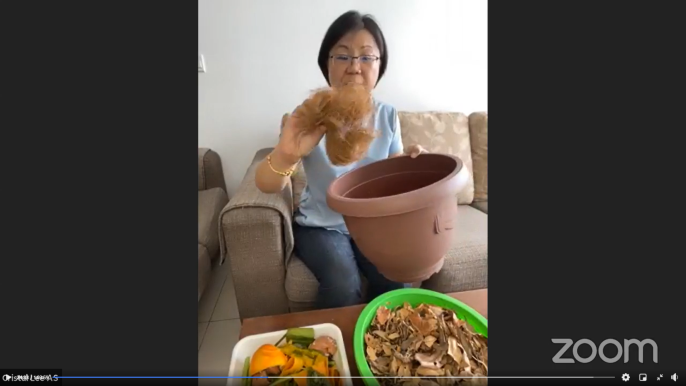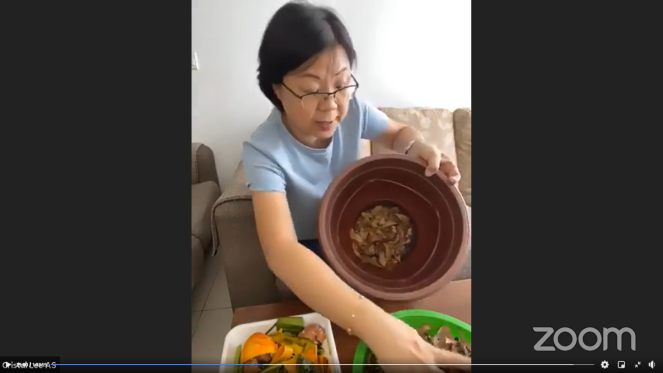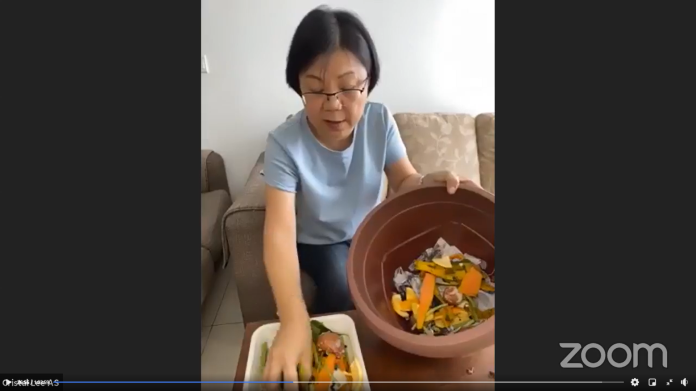 Dr Lee demonstrating the hands-on composting organic food wastes into organic fertilizer for home gardening
Dr Lee advised, "I had contributed my part to my apartment, my compound, Selangor, and Malaysia, I am playing my part trying not to add more burdens to the environment and our mother earth. To all participants that joined us today; you can also start immediately to play an important role in the environment after this workshop. You may plant vegetables at home, I believed this is good as the vegetables that we plant using the organic fertilizer are free from pesticide and the homegrown vegetable is sweet and the texture is fine."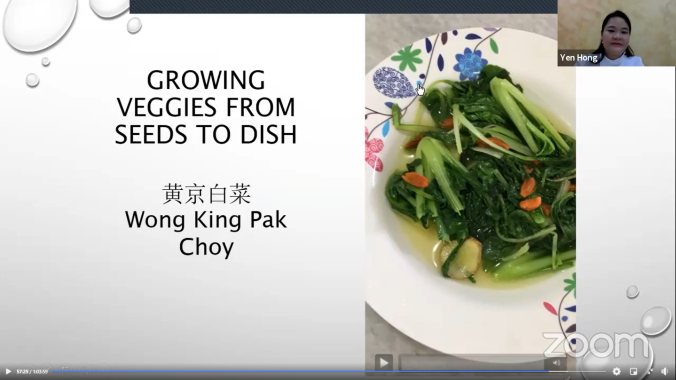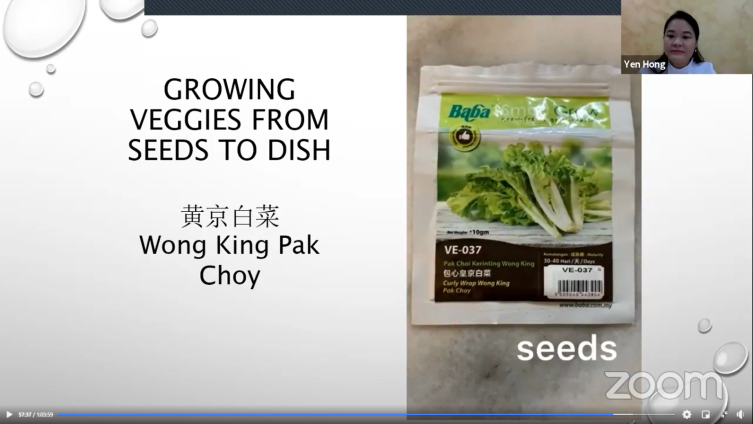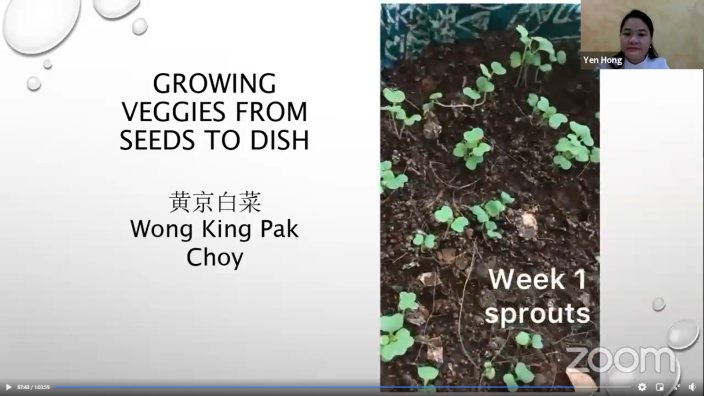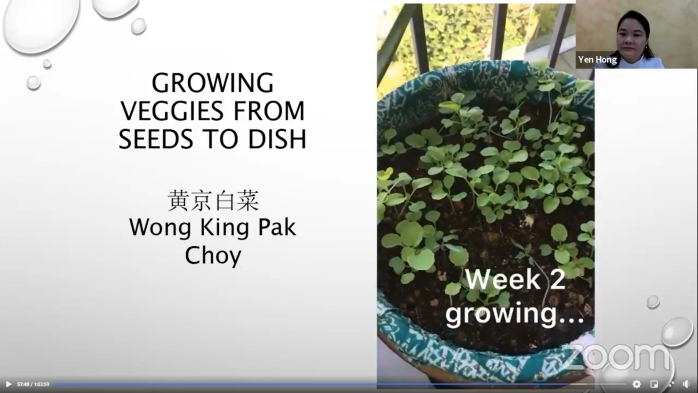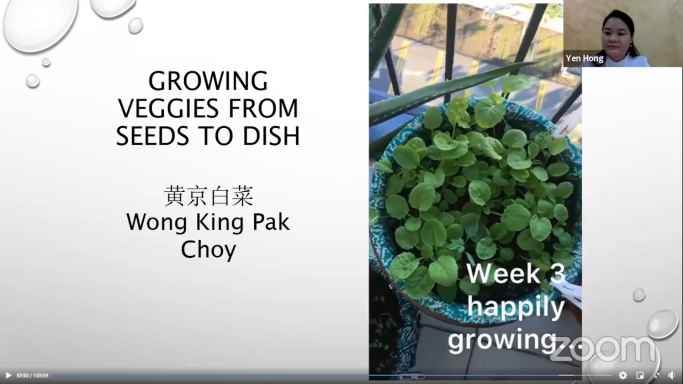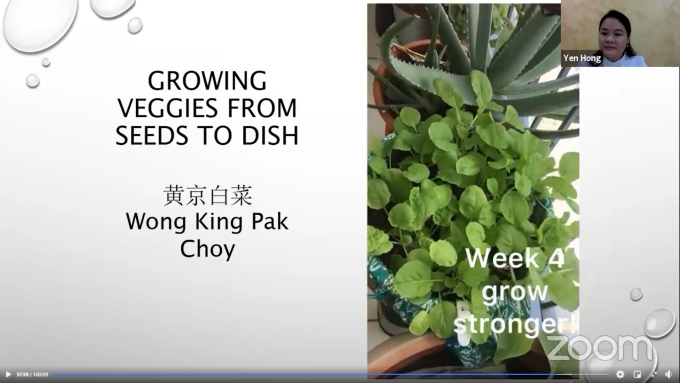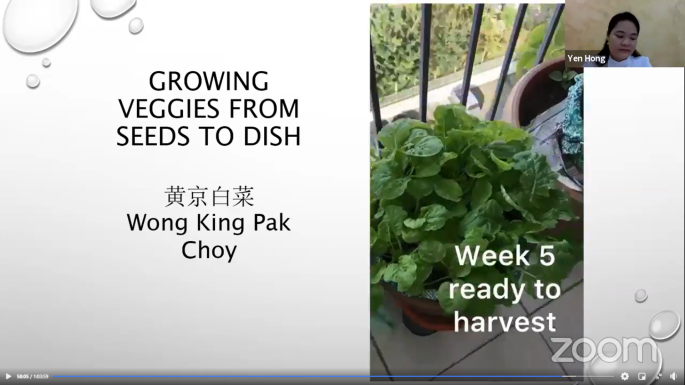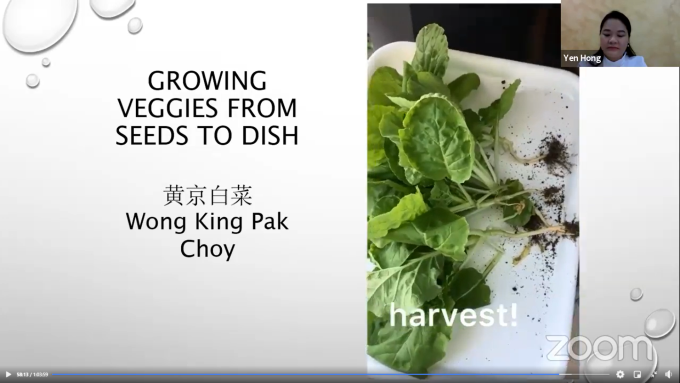 Dr Lee showing her homegrown vegetable by using the composting fertilizer
The talk was concluded with an extensive yet insightful Q&A session, followed by photo taking session.