Raising funds for Persatuan Insan Istimewa Cheras, Selangor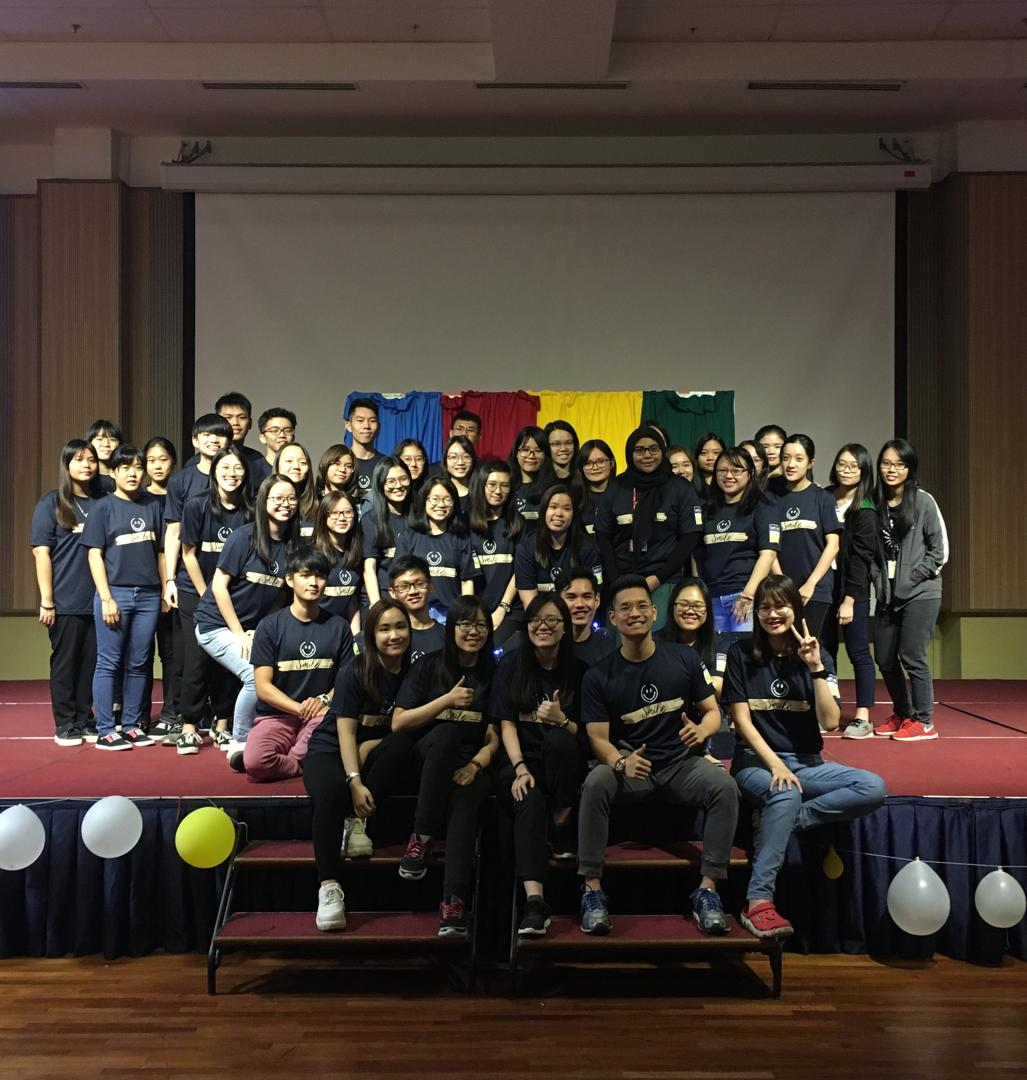 The organising committee of the Smile! Charity Event 2020
The Yoga Society of UTAR Sungai Long Campus organised a three-day charity event titled "Smile! Charity Event 2020" at the Multipurpose Hall (MPH) of Sungai Long Campus from 13 January 2020 to 15 January 2020, in accordance to the theme of depression, blindness, limb deformity and HIV that people usually do not bother to discuss.
With the support of 418 participants, including the public, UTAR students and staff, Smile! event successfully raised a total of RM3,297.55 for the Persatuan Insan Istimewa Cheras, Selangor. The donation is needed for them to support the needs of the disabled children.
In order to raise awareness among the participants, the organising committee invited speakers to share their opinion and experience about the selected illnesses and disabilities.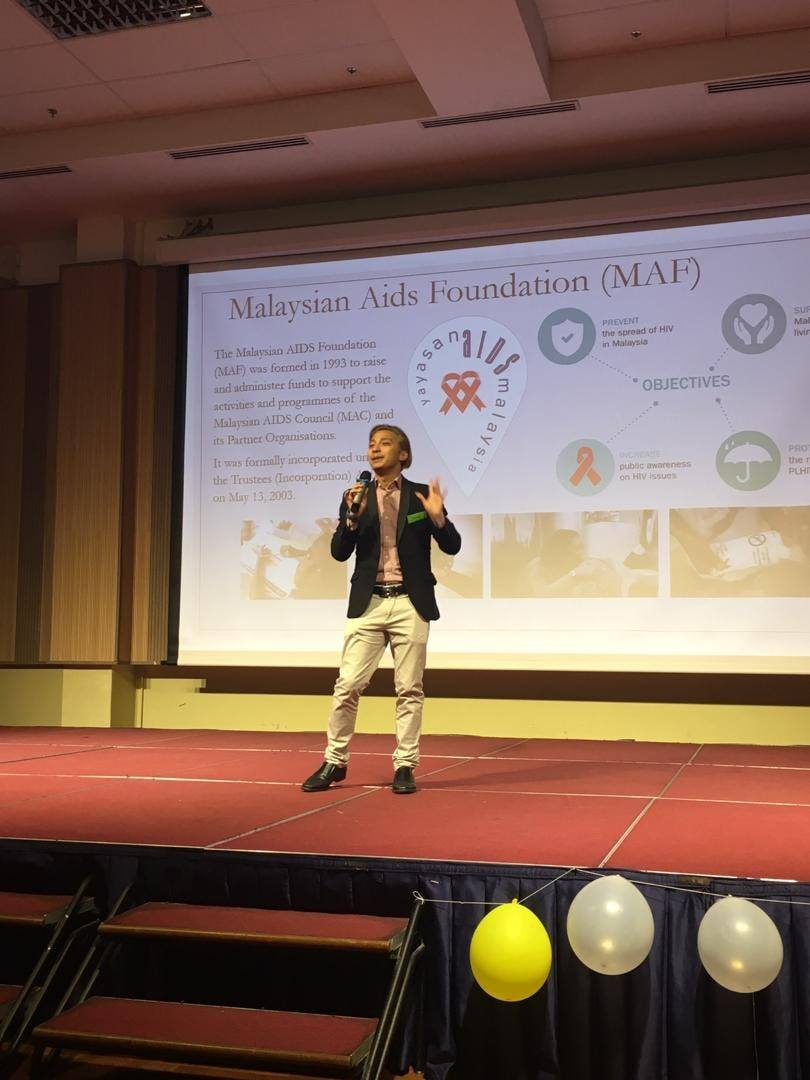 Dr Shazard presenting his talk titled "Get in and get out of HIV in 2020"
Dr Shazard Amani Mohamed Zaffian, the Founder of Ilmu Seks, spoke about the causes as well as the prevention of HIV in his talk titled "Get in and get out of HIV in 2020".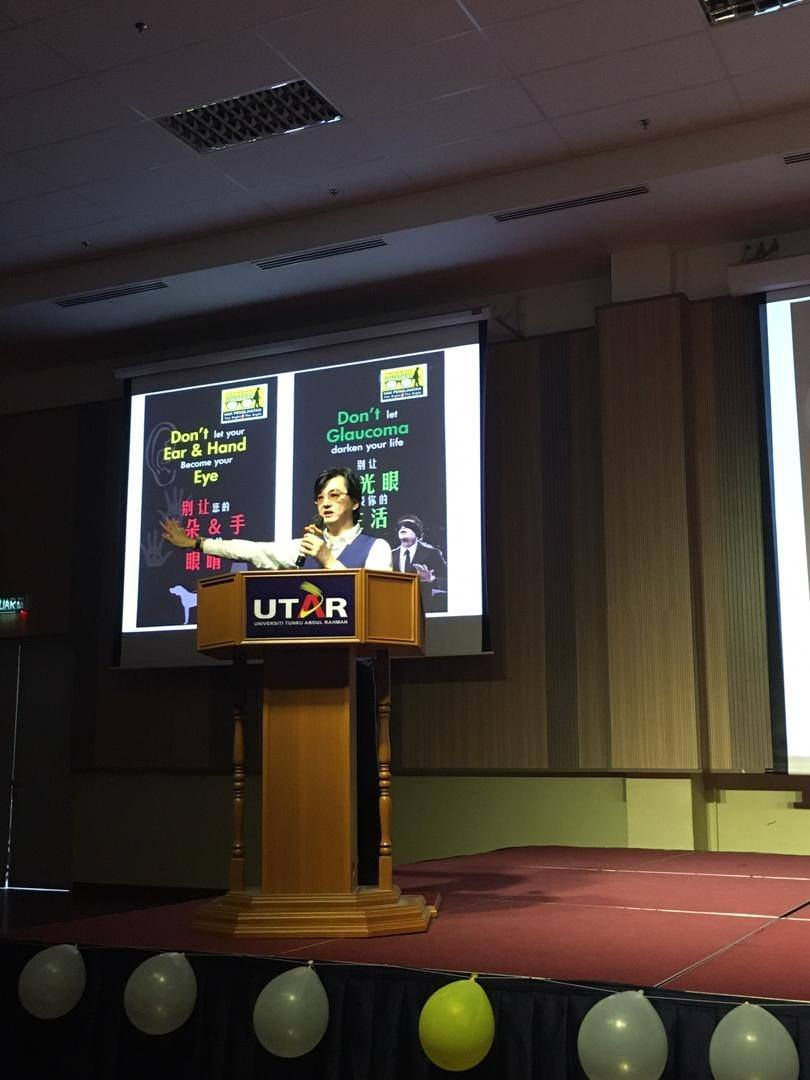 Dr Soon Lee Fong presented a talk titled "Glaucoma"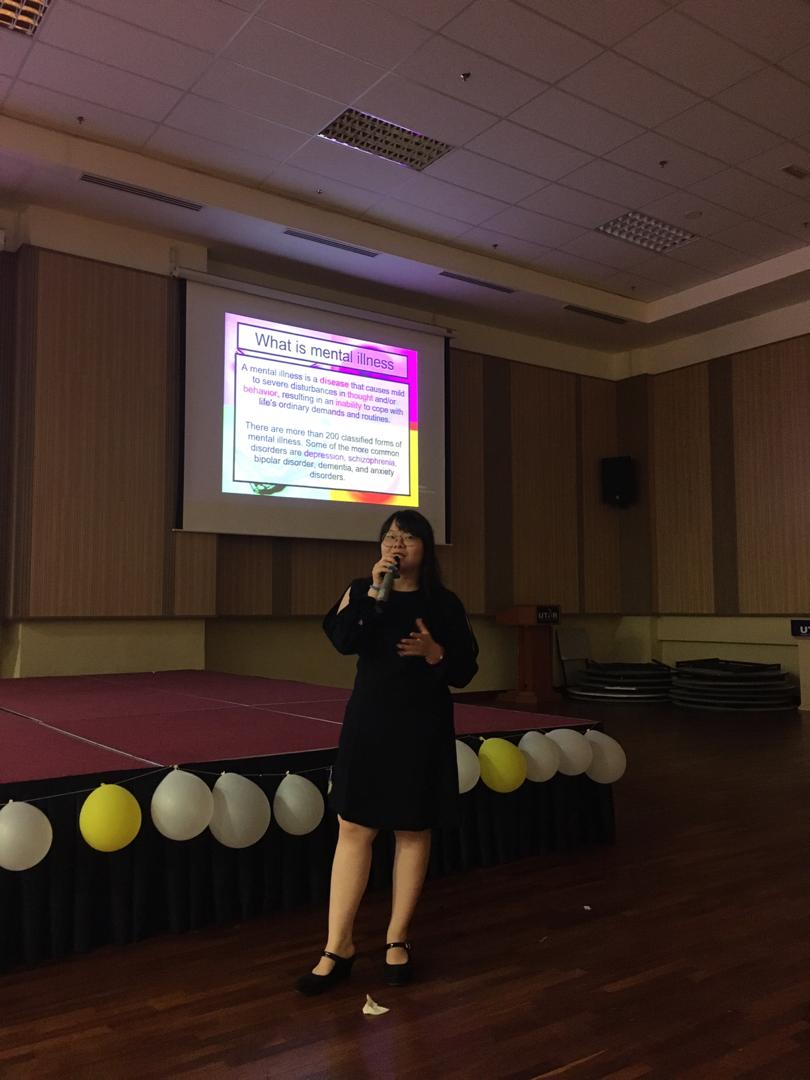 Chew Seow Peng from UTAR Department of Student Affairs delivered a talk titled "Understanding Depression"
Two games, namely "Walk with blindness" and "Feel with Blindness" was organised to demonstrate the life of blind or visually impaired people. On the other hand, the game "Use your Legs Wisely" aimed to demonstrate the life of a person with limb deformity. A "Quiz" was held to assess the participants' knowledge of these diseases. Last but not least, the game "Let's do Yoga" was aimed to promote the benefits of yoga in combating the selected disease and disability, and increasing their flexibility.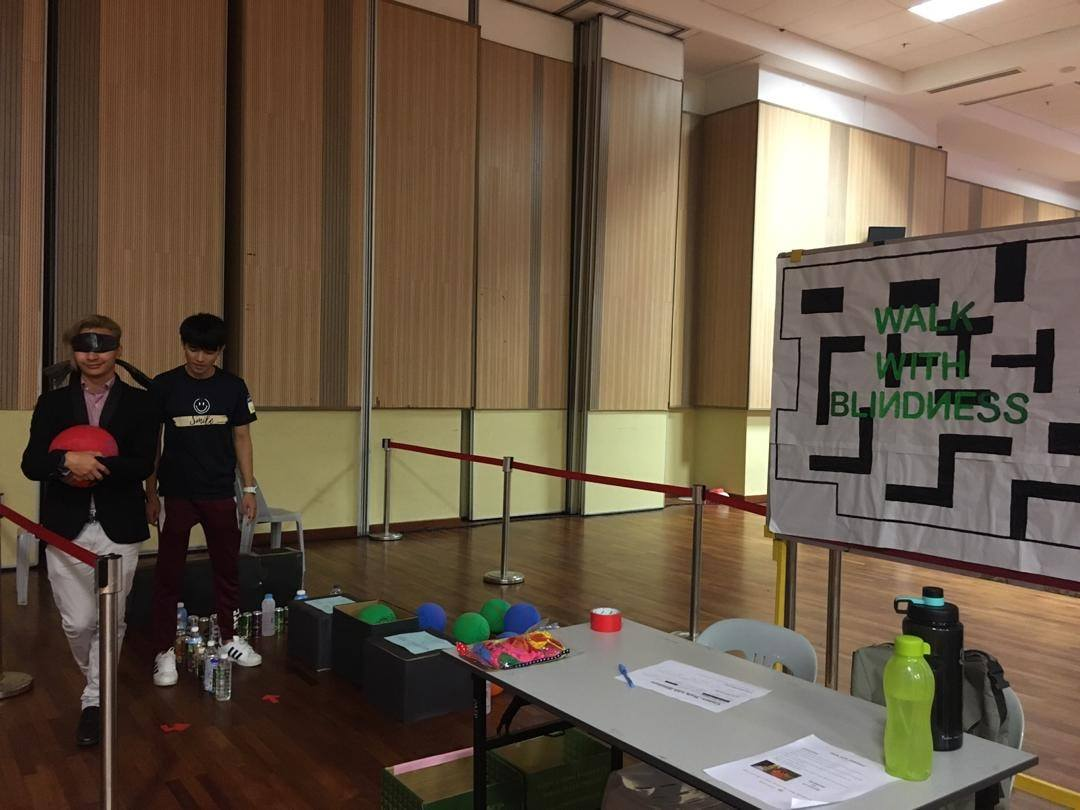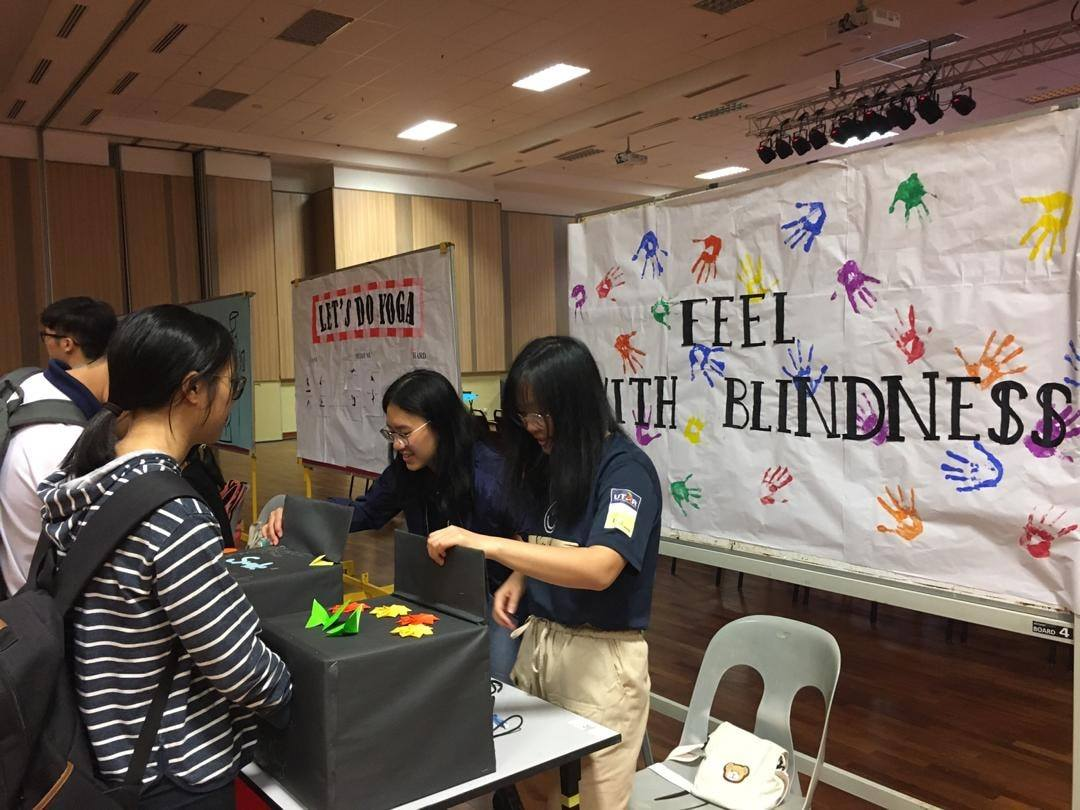 "Walk with Blindness" (left) and "Use your Legs Wisely" (right)
In addition, the organising committee prepared some workshops such as henna drawing and canvas bag designing, and also a snack stall to sell the milk tea sponsored by Otea Sungai Long and biscuits, sponsored by Julie's.