UTAR alumna Malaysia's first Malay newscaster for Mandarin news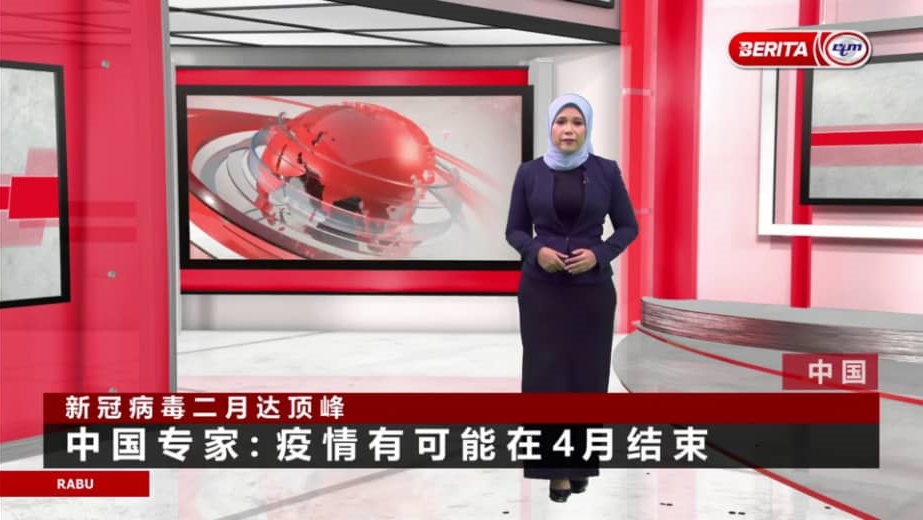 Rasyidah delivering Mandarin news on RTM TV2
Rasyidah Abu Johan, a public relations alumna from UTAR caught the attention of the netizens when videos and screenshots of her reading the Mandarin news on Radio Televisyen Malaysia (RTM) went viral on Facebook. Being the first Malay news anchor in the country for RTM's Mandarin news, Rasyidah shared her extraordinary journey to become what she is today.
The 32-year-old lass majored in Bachelor of Communications (Hons) Public Relations at UTAR Petaling Jaya Campus. "My friends and then classmates, namely Stephanie and Lee Ying Shin helped me through thick and thin during my time there. They had me mingle with others at various events organised by the UTAR student associations to help boost my self-confidence. I learnt to speak out and interact more with positive-minded students who made my student life most enjoyable," Rasyidah said as she reminisced her times at UTAR from 2007 till 2009.
She is most grateful for her friends and lecturers for all the educational experiences and she still keeps in touch with most of them. After leaving her alma mater for more than a decade now, she would like to offer her juniors her wise words, "University life is a shadow that gives you a glimpse into your adulthood. Life only begins when you embark on your first career. You will be surprised to find that your skills and knowledge are not the most fundamental things out here, but how you are able to handle yourself and face the most unexpected challenges."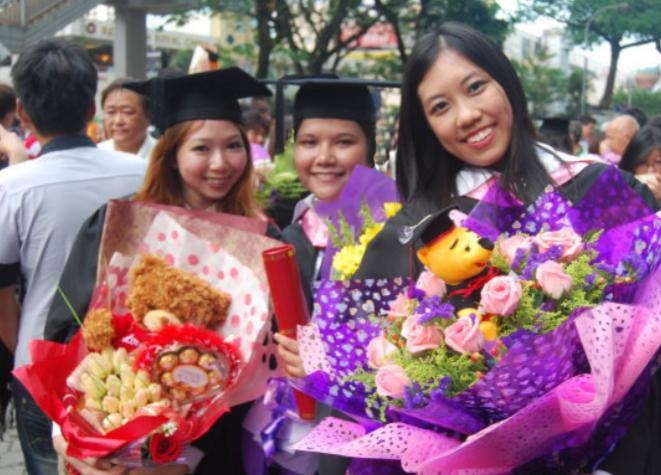 Rasyidah (middle) with Stephanie (right) and Lee Ying Shin (left) at UTAR convocation 2009
Upon graduating from UTAR, she worked as a personal assistant to a celebrity. She also delivered video translation work. In 2011, the Public Services Commission of Malaysia (SPA) offered her a producer position at the RTM newsroom. She was working at the general desk before moving to the Mandarin desk in 2014. The management then realised her potential and talent in the Mandarin language. Her job scope includes news production, translation, video editing and voice-over.
On 26 January 2020, she went on air for the first time and swiftly drew the interests of the public and media. While many were impressed by her Mandarin fluency, Rasyidah who is the eldest of three siblings, continued to stay humble and felt that there was still a lot to learn, "The challenges that I now face include getting my pronunciation right and delivering the news in a more compelling manner. News readers often have a stronger "bass" in their voice but I have yet to master that. I need to find a balance in my voice."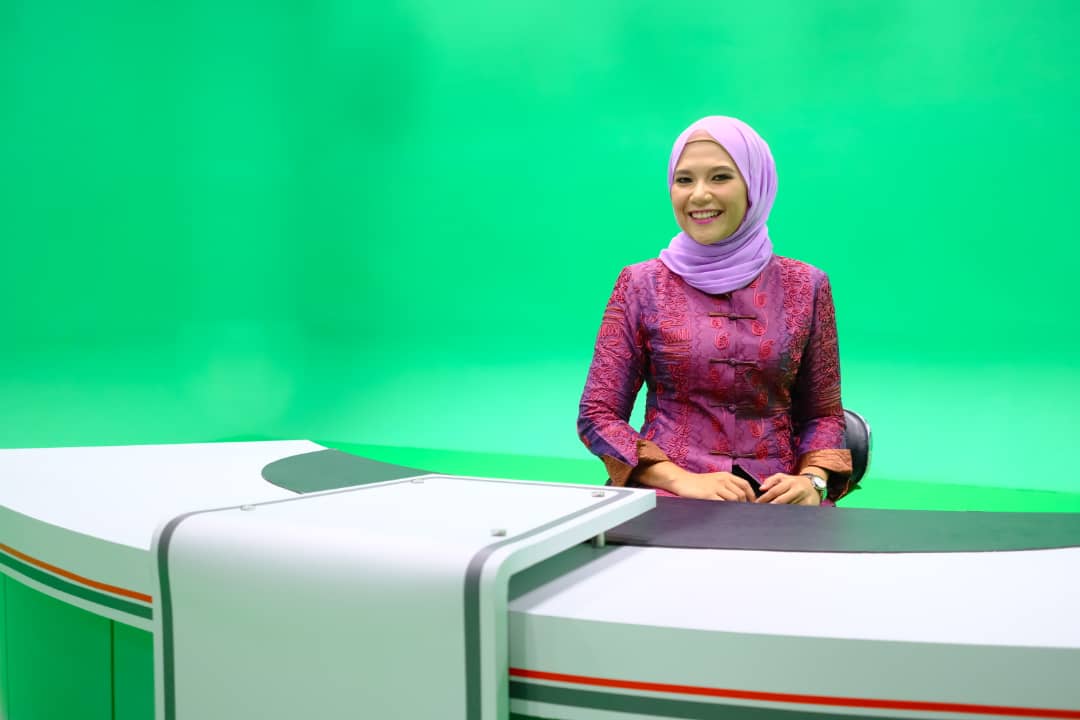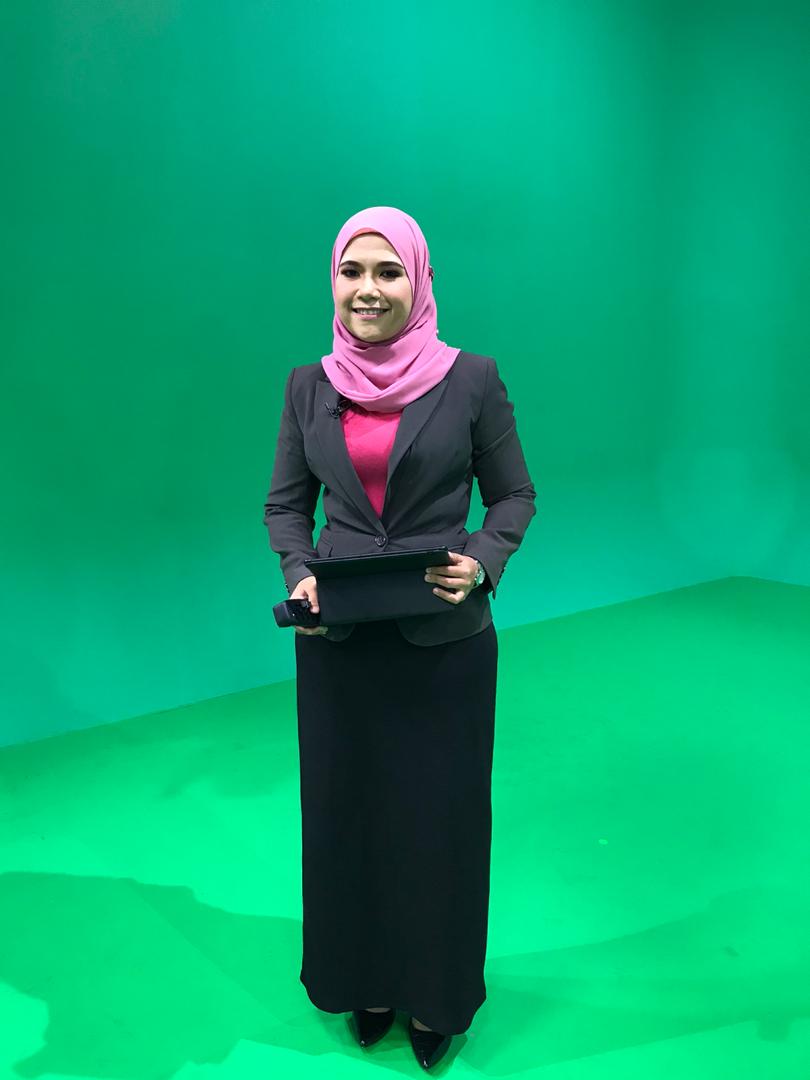 Rasyidah before going on air
Growing up, Rasyidah had a decent exposure to the Mandarin language. In a separate interview, she mentioned her desire to enrol in a vernacular Chinese school because she had Chinese friends who were too shy to talk to her when she was six years old. The Penang-born lass studied in SJK(C) Hwa Aik in Perlis, SJK(C) Chung Shan in Penang and SJK(C) Tsung Wah in Perak. She completed her secondary education at SMJK Tsung Wah and Shen Jai High School, both in Perak. She decided to pursue her tertiary education at UTAR as many of her friends were there and the tuition fees were affordable.
Speaking of her plans for the future, she wishes to continue improving her performance and language skills as a host and news anchor.
Watch her first appearance on RTM news here.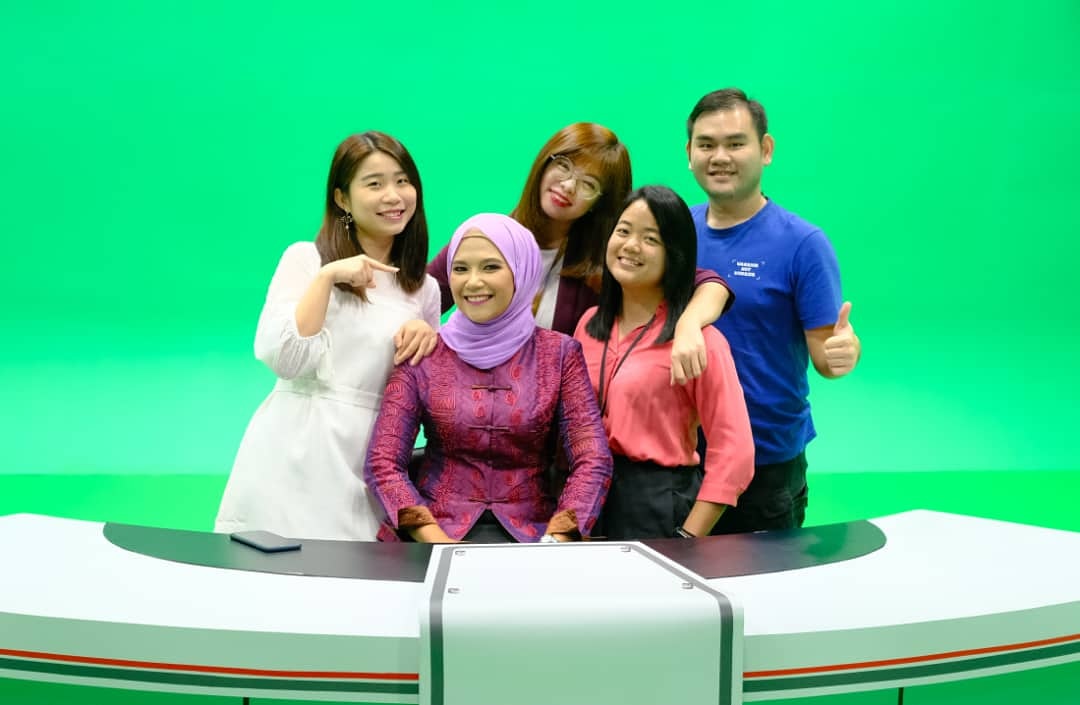 Rasyidah with her colleagues at RTM TV2