UTAR celebrates the Year of the Rat

Organising Chairperson Wong Ted Luan (middle, in black) with all committee members at the closing ceremony
UTAR Chinese Language Society organised Chinese New Year Festival and Charity Night 2020 (《曙光》2020慈善新春盛会) at Sungai Long Campus on 17 and 18 January 2020 to celebrate the arrival of the Year of the Rat. The objectives of the event were to bring the community together and to offer the participants a glimpse into the Chinese culture. It also aimed to raise funds for UTAR Hospital and Chinese Language Society.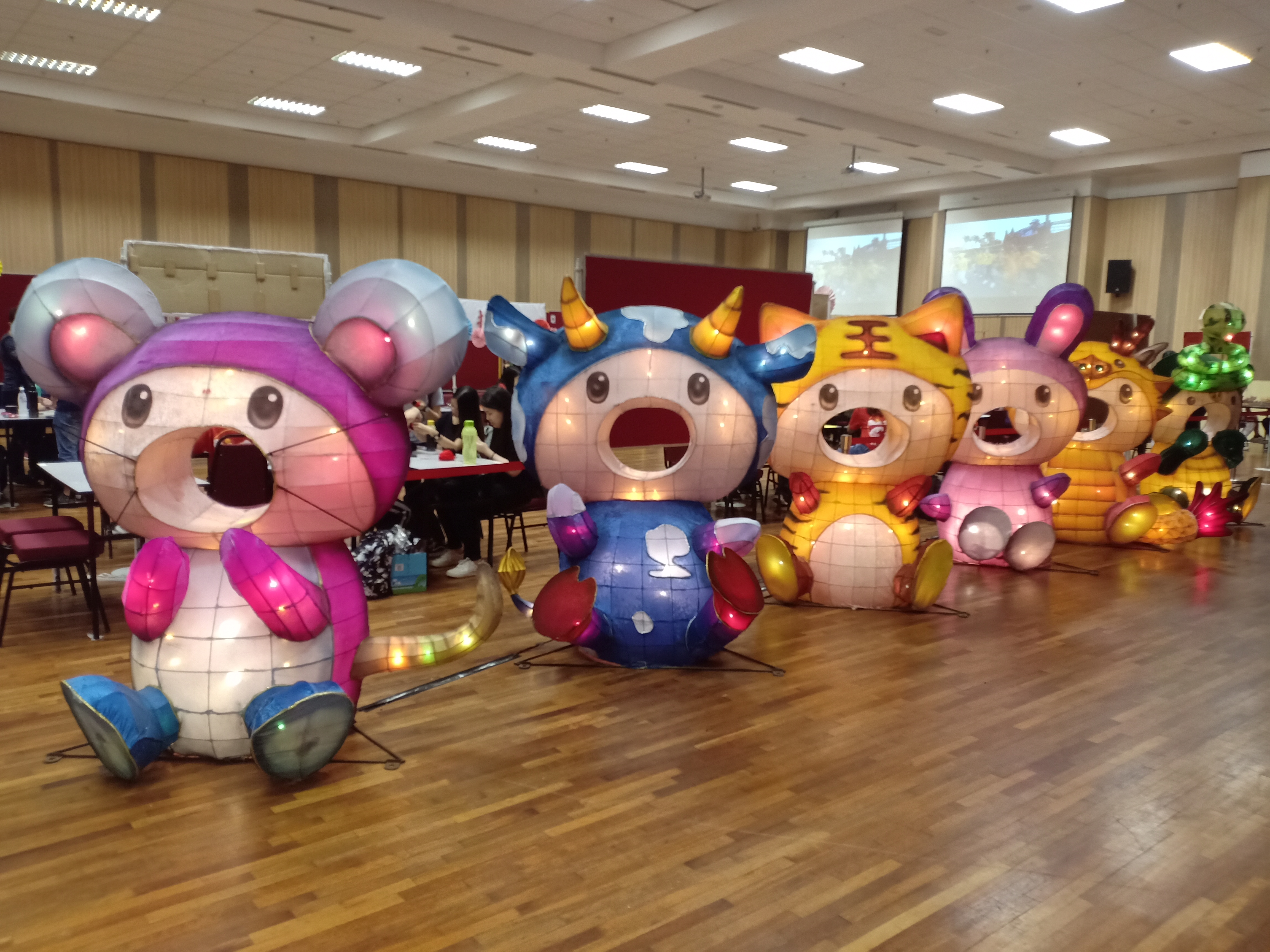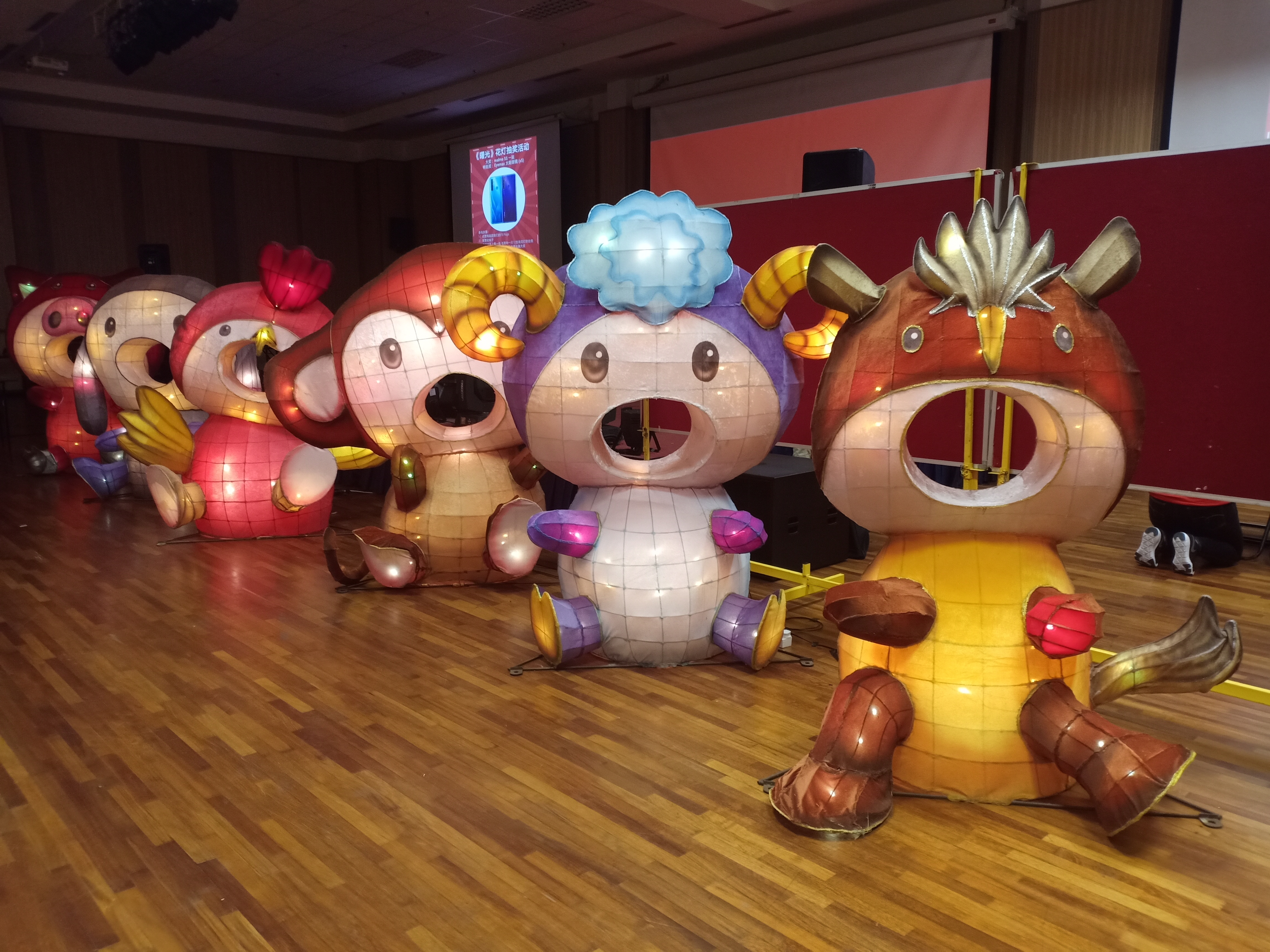 Mascots corresponding with the zodiac signs were displayed at the hall
The two-day event offered various kinds of celebratory activities that permeated the campus with a festival atmosphere. On 17 January 2020, a range of free Chinese art workshops was held throughout the day at the Multipurpose Hall of Sungai Long Campus, involving Chinese culture and traditional activities such as Chinese calligraphy, handmade Red packet Lion Head, handmade traditional ornaments, paper cutting and many more. The Festival also saw a blowing blossom competition and an exhibition of lantern, designed using ang pau,, which showcased the creativity of lantern-makers.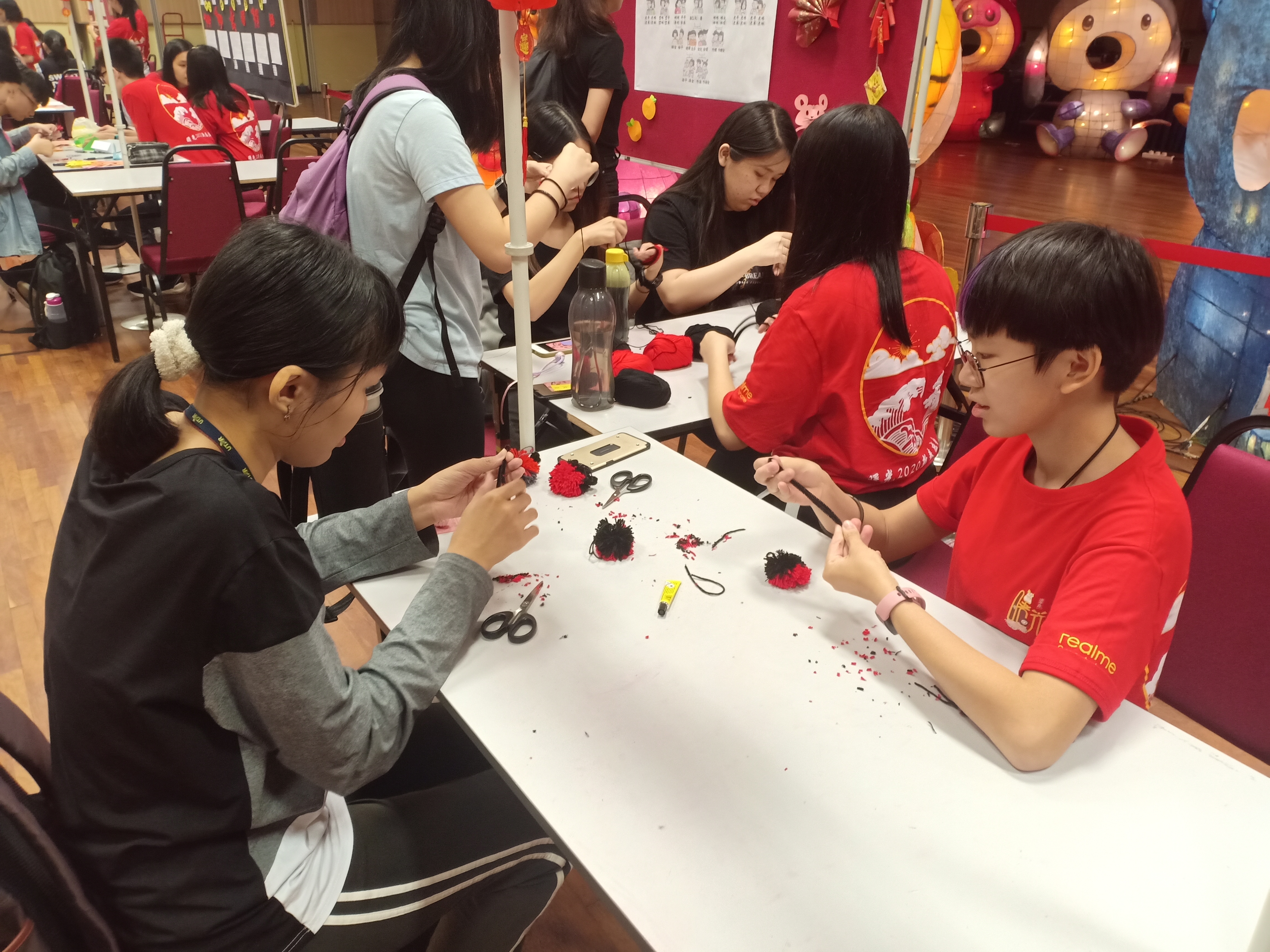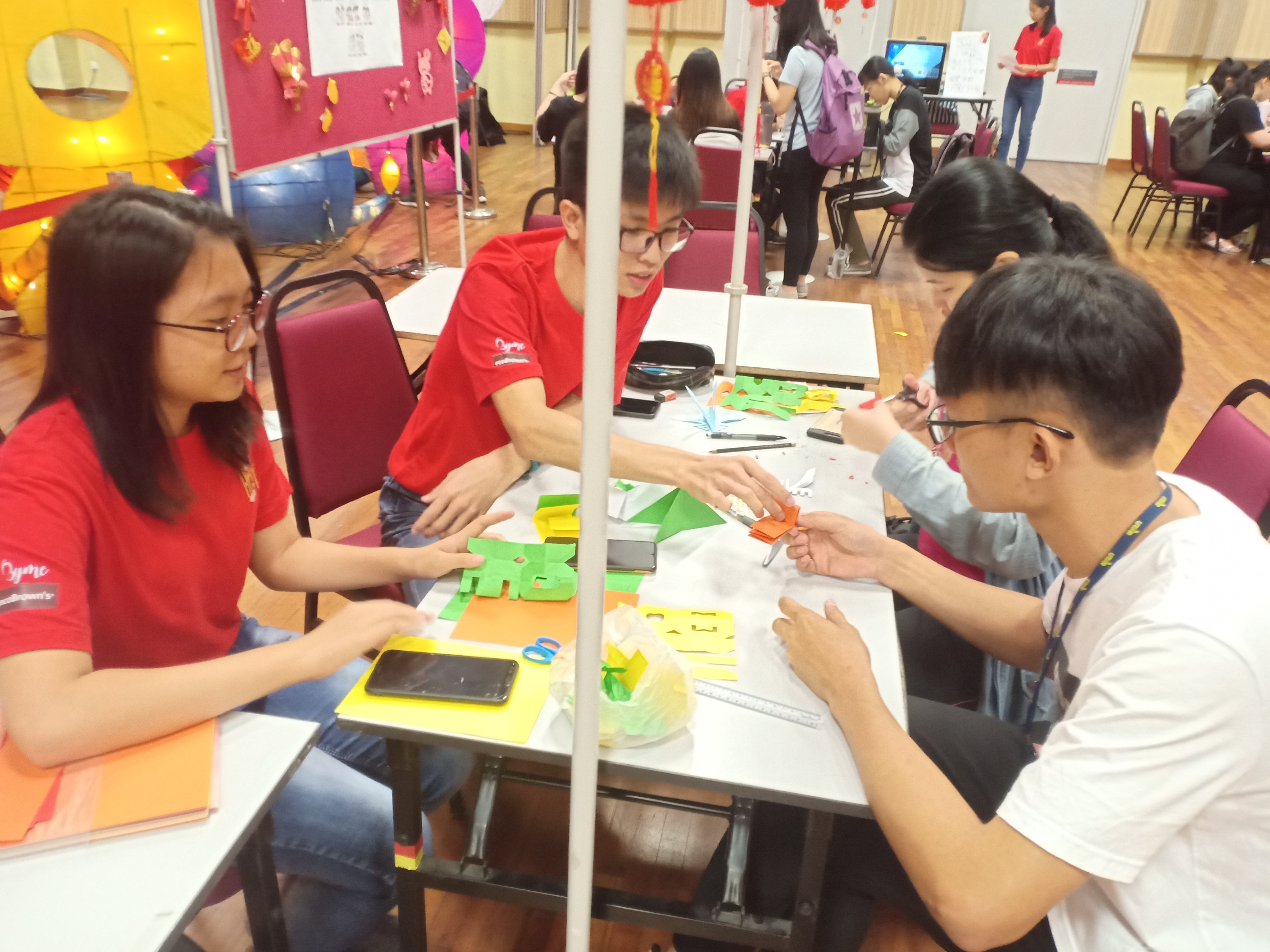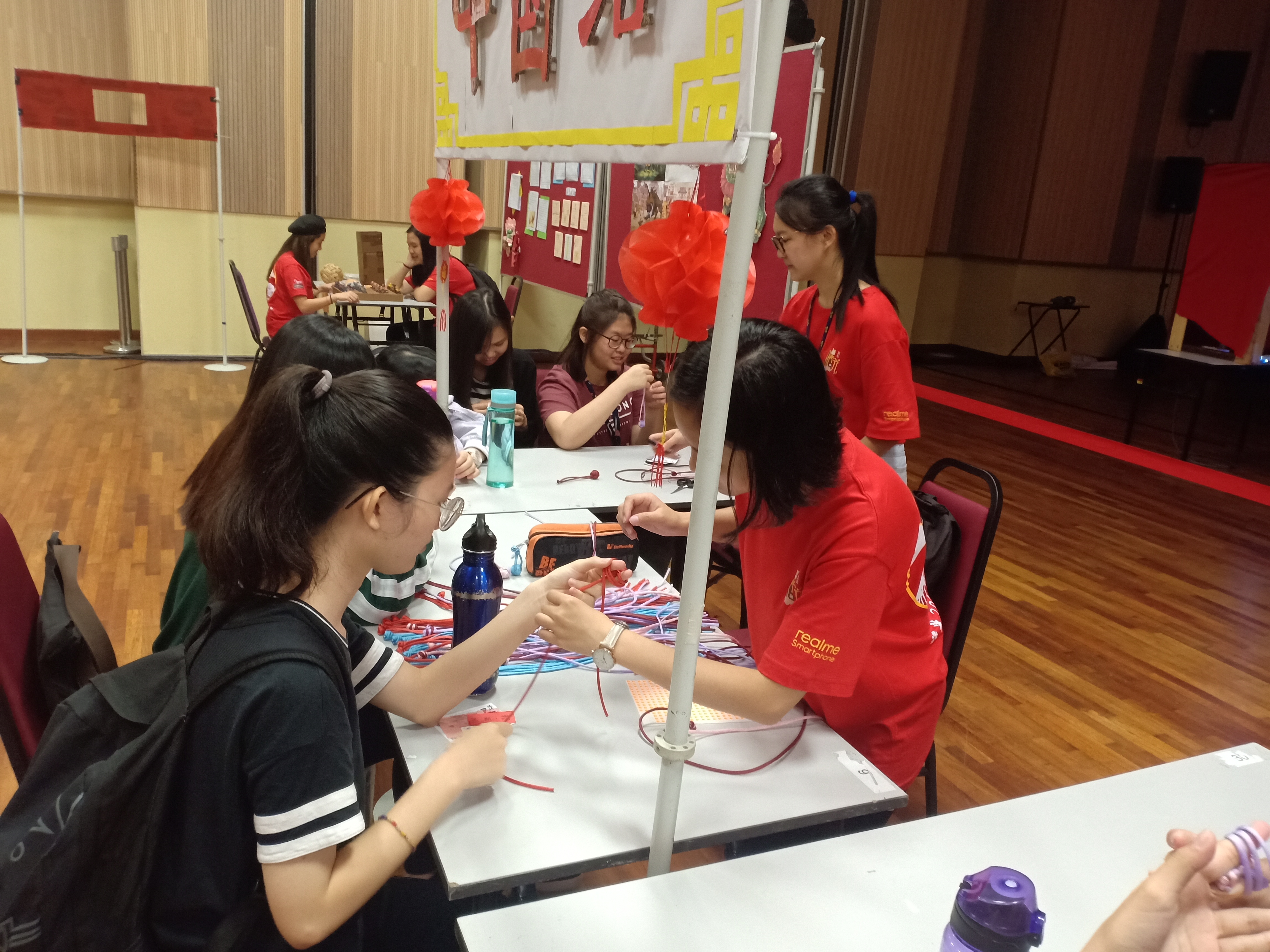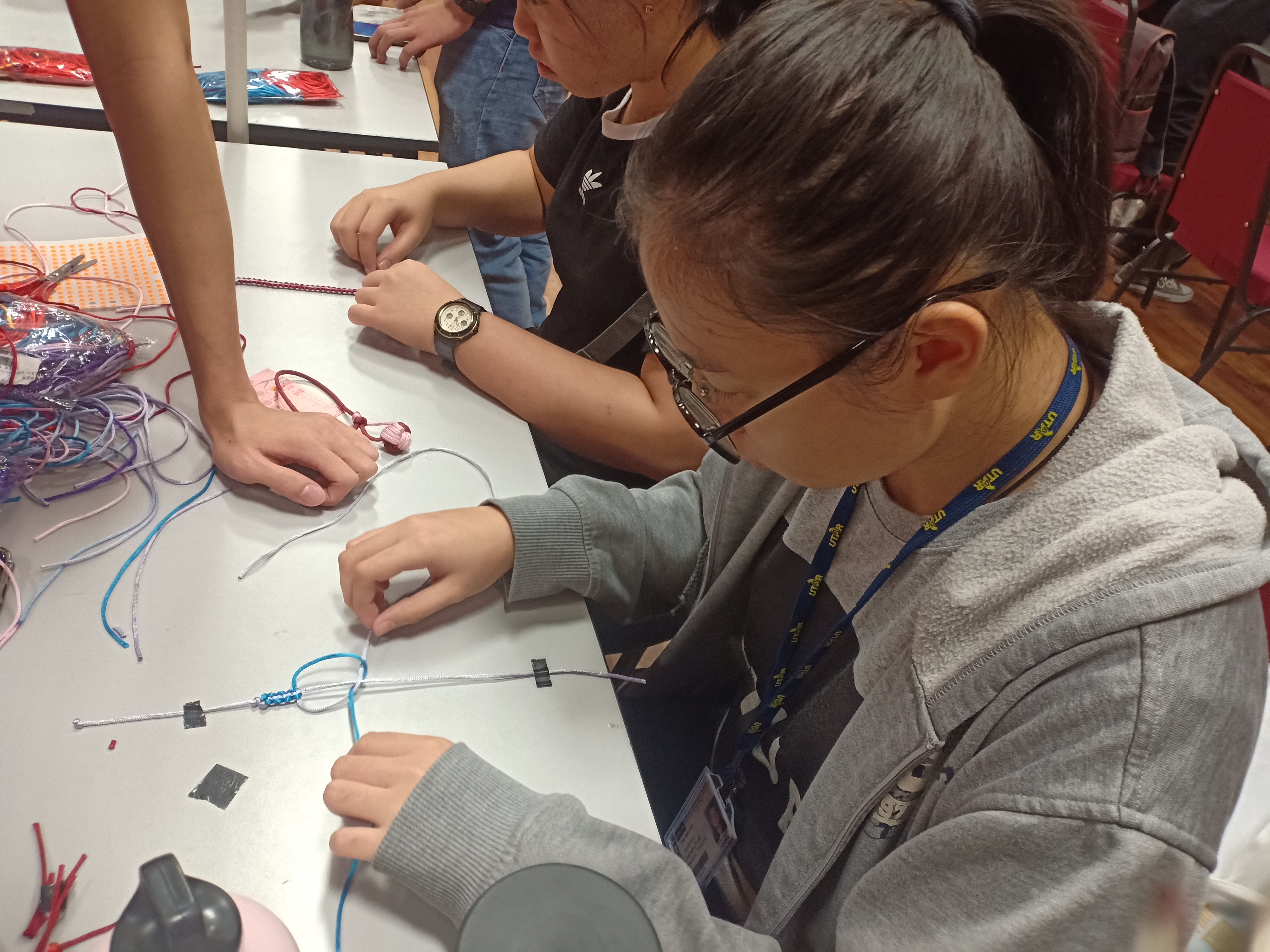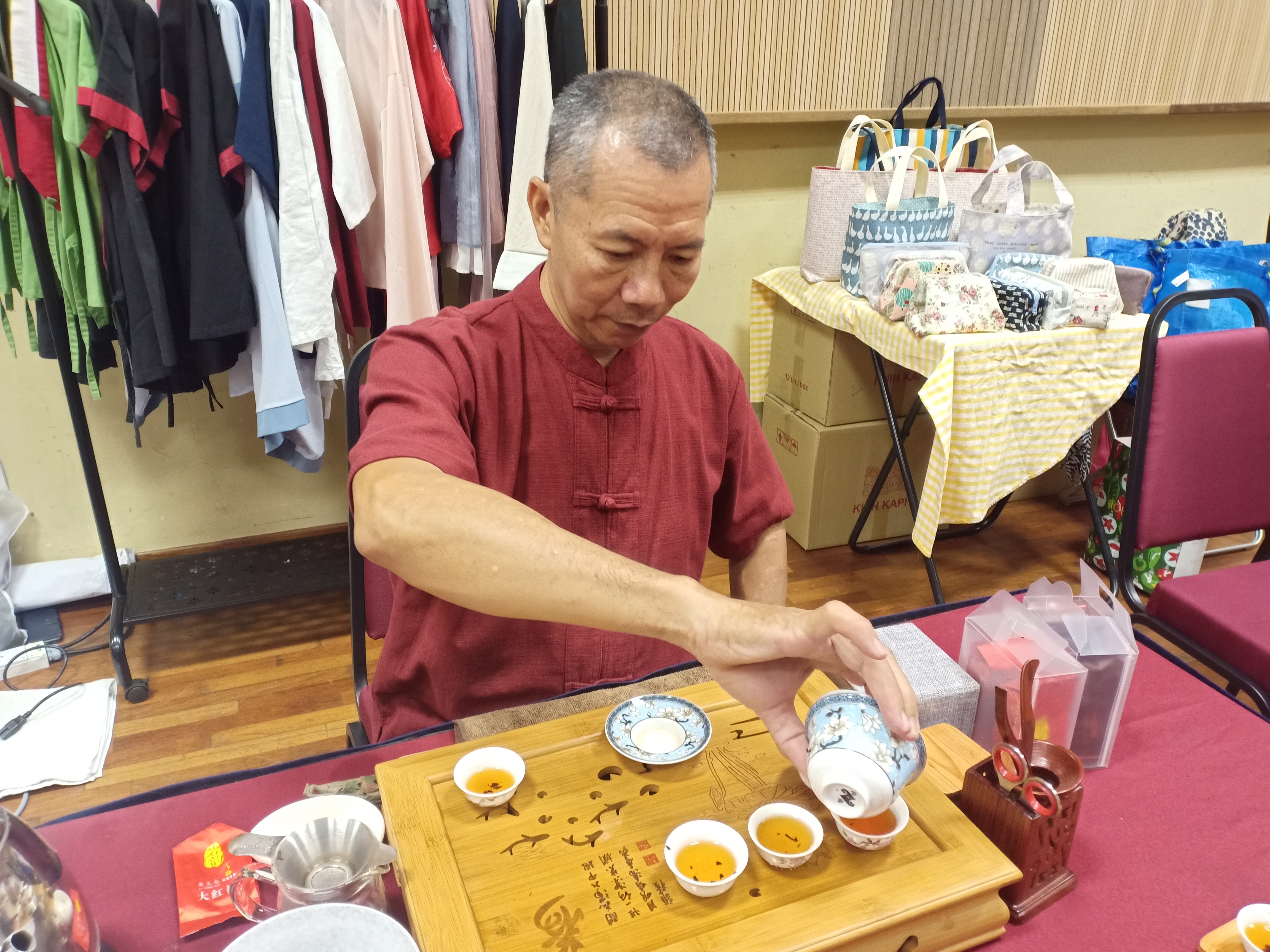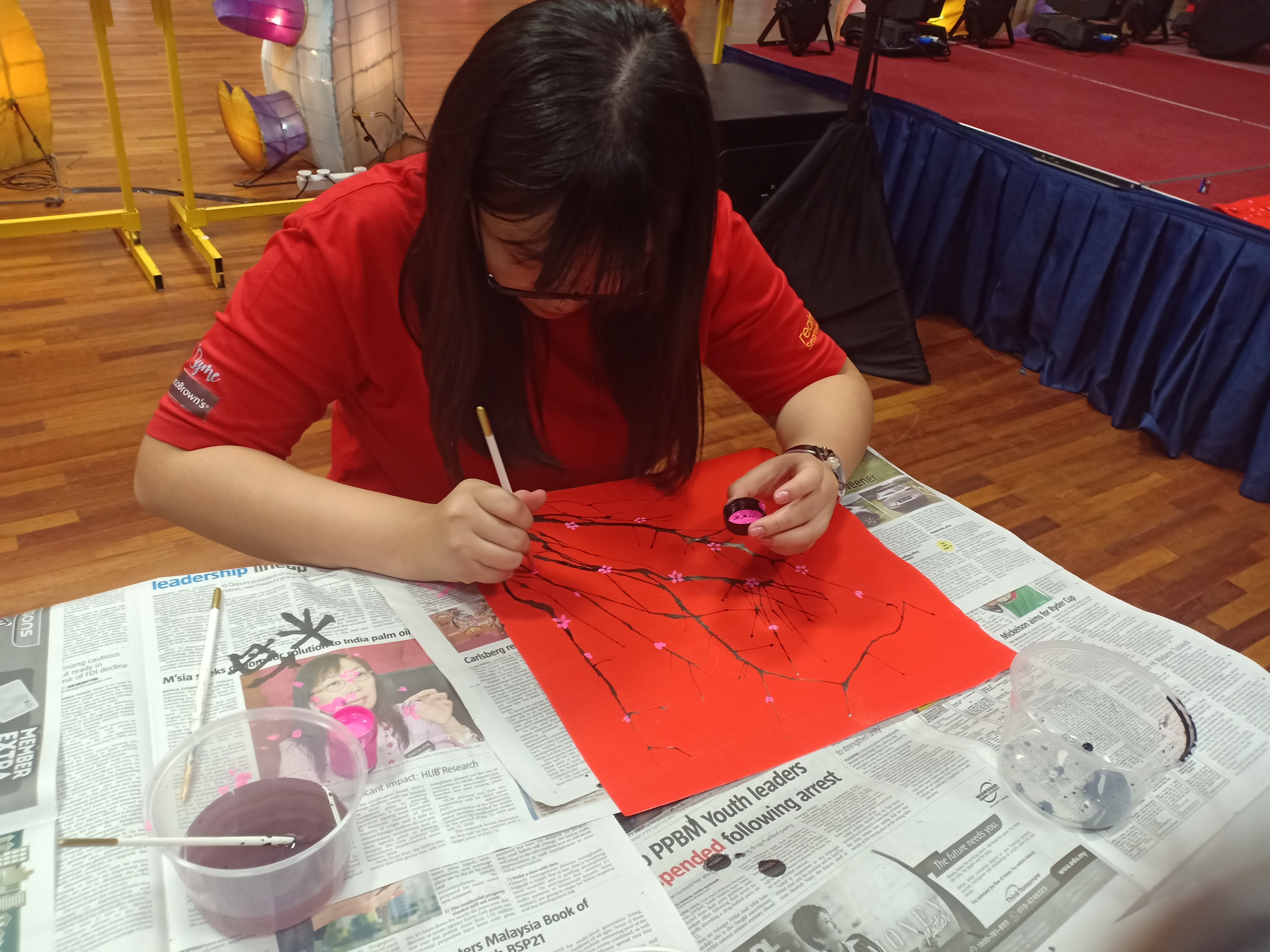 The festival offered various interesting activities to promote traditional Chinese culture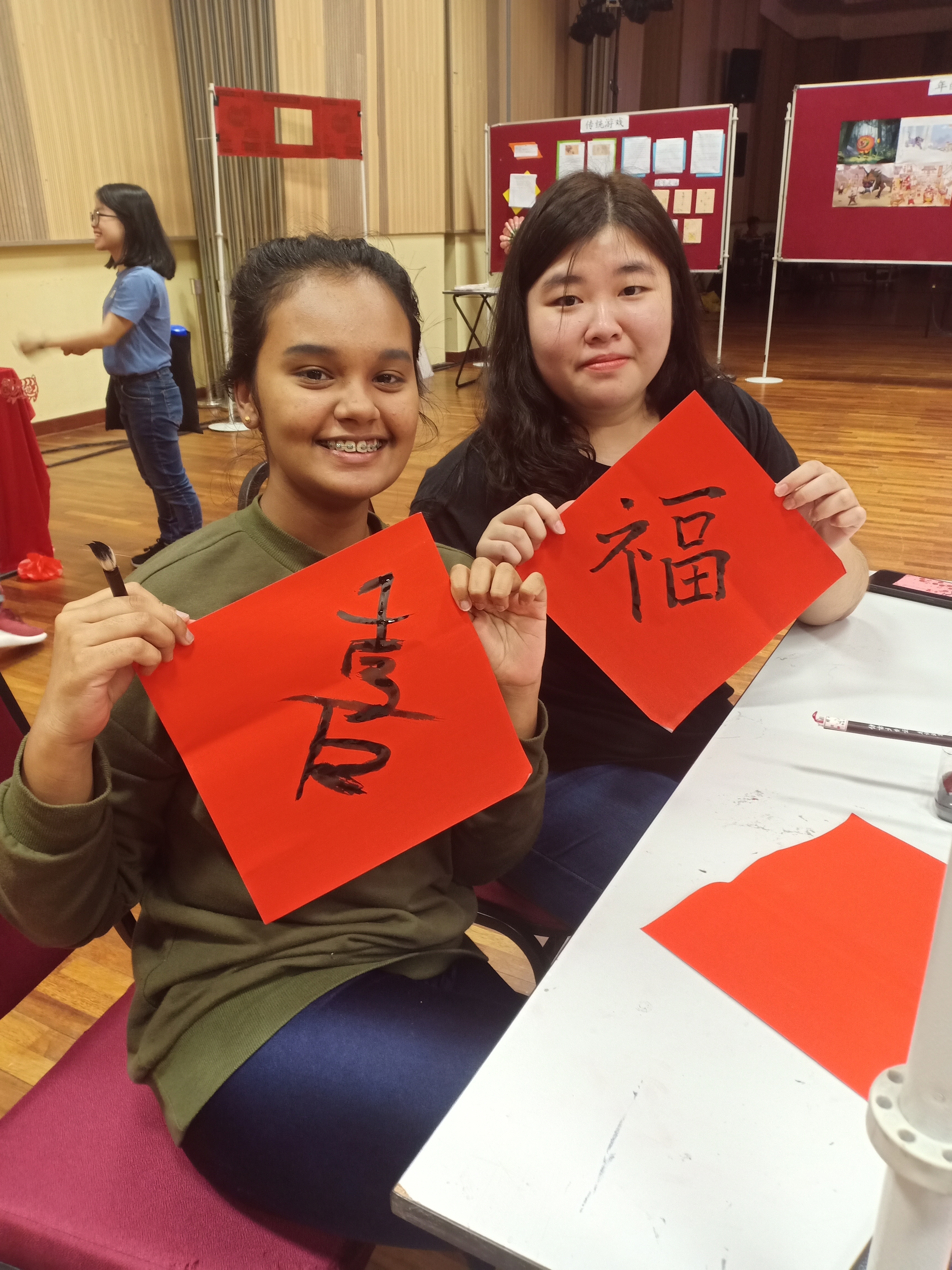 Participants finding joy in Chinese calligraphy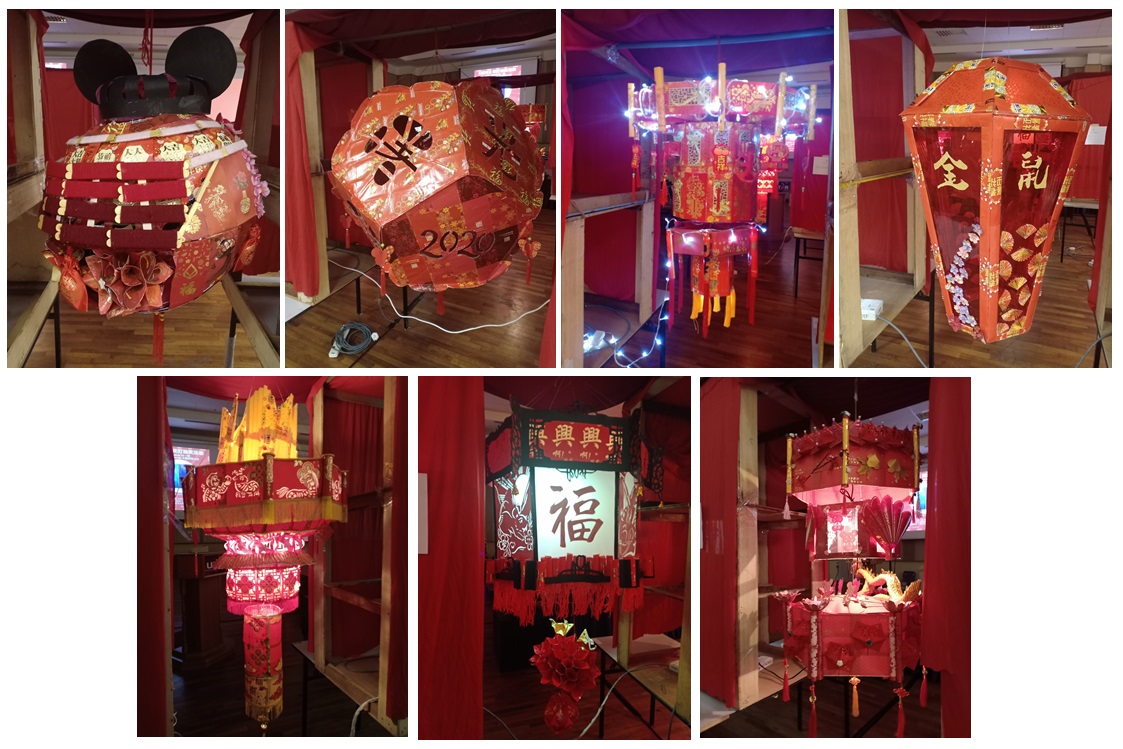 The festival displayed stunning lanterns fashioned by hand
A dining occasion to celebrate the Chinese New Year was held on 18 January 2019. The night, graced by UTAR Vice President for Student Development and Alumni Relations Prof Dr Choong Chee Keong, featured various interesting attractions such as lion dance performance, 24-Festive Drums, Chinese Orchestra performance, diabolo performance, lucky draw and music performance which brought Chinese songs and other popular songs. One of the event highlights was the singing performance by famous musical artist Ryota Katayama, which provided the audience with an evening of musical delights. Furthermore, Lou Seng was served as an appetiser during the dinner as a symbol of good fortune and prosperity.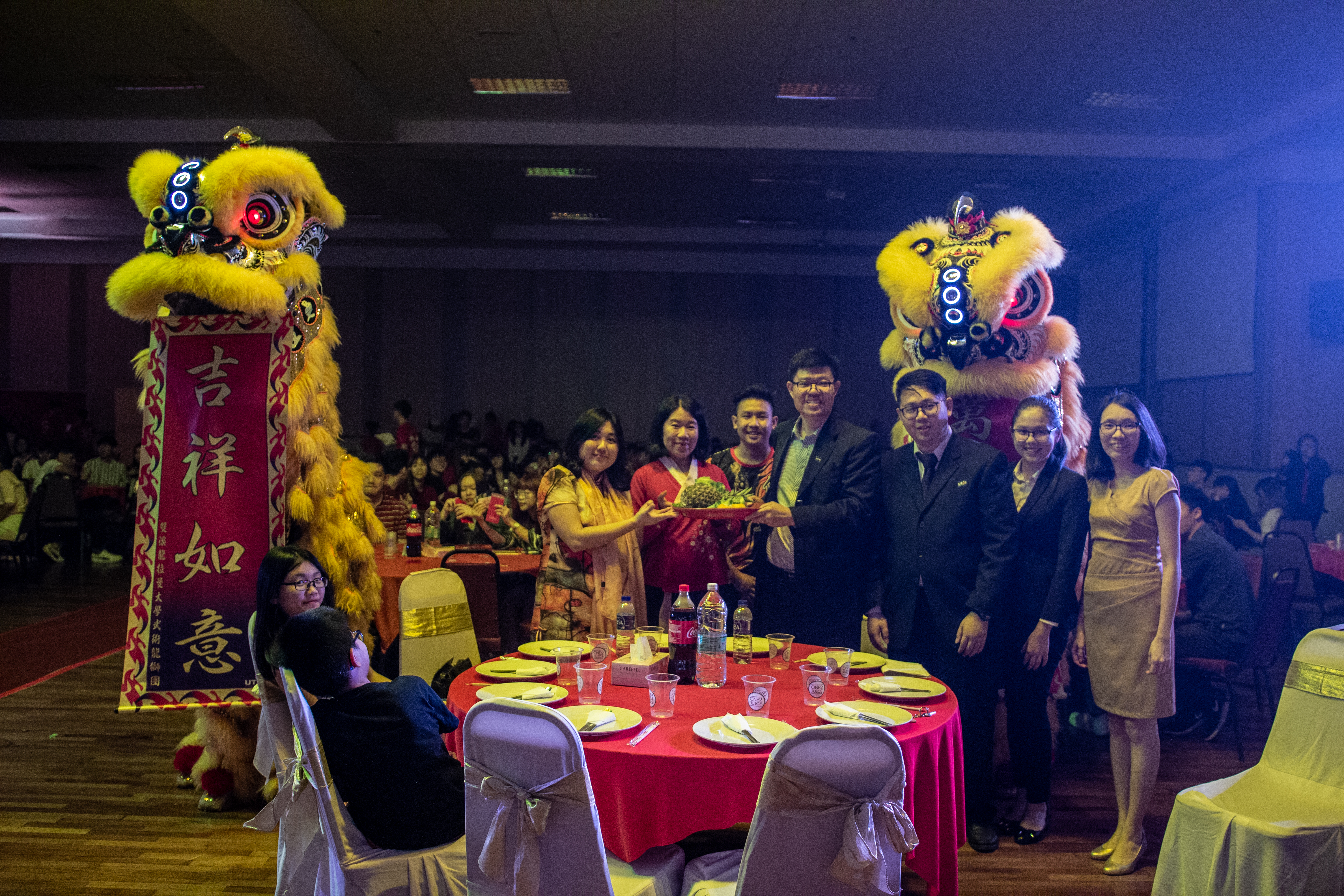 From left: Advisor of Chinese Language Society Ooi Ciat Hui, Department of Student Affairs (DSA) of Sungai Long Campus Head Loh Nyuk Leung, lion dance performer Shaun Lim Chen Jiea, Prof Choong, Organising Chairperson Wong Ted Luan, Chinese Language Society Chairperson Ng Yoke Xiang and DSA staff Lam Lai Yuet during the opening performance of lion dance
The event was officiated by Prof Choong (far left) in the presence of Organising Chairperson Wong Ted Luan
Everyone around the table stood up and used their chopsticks to mix and toss the special dish known as Lou Seng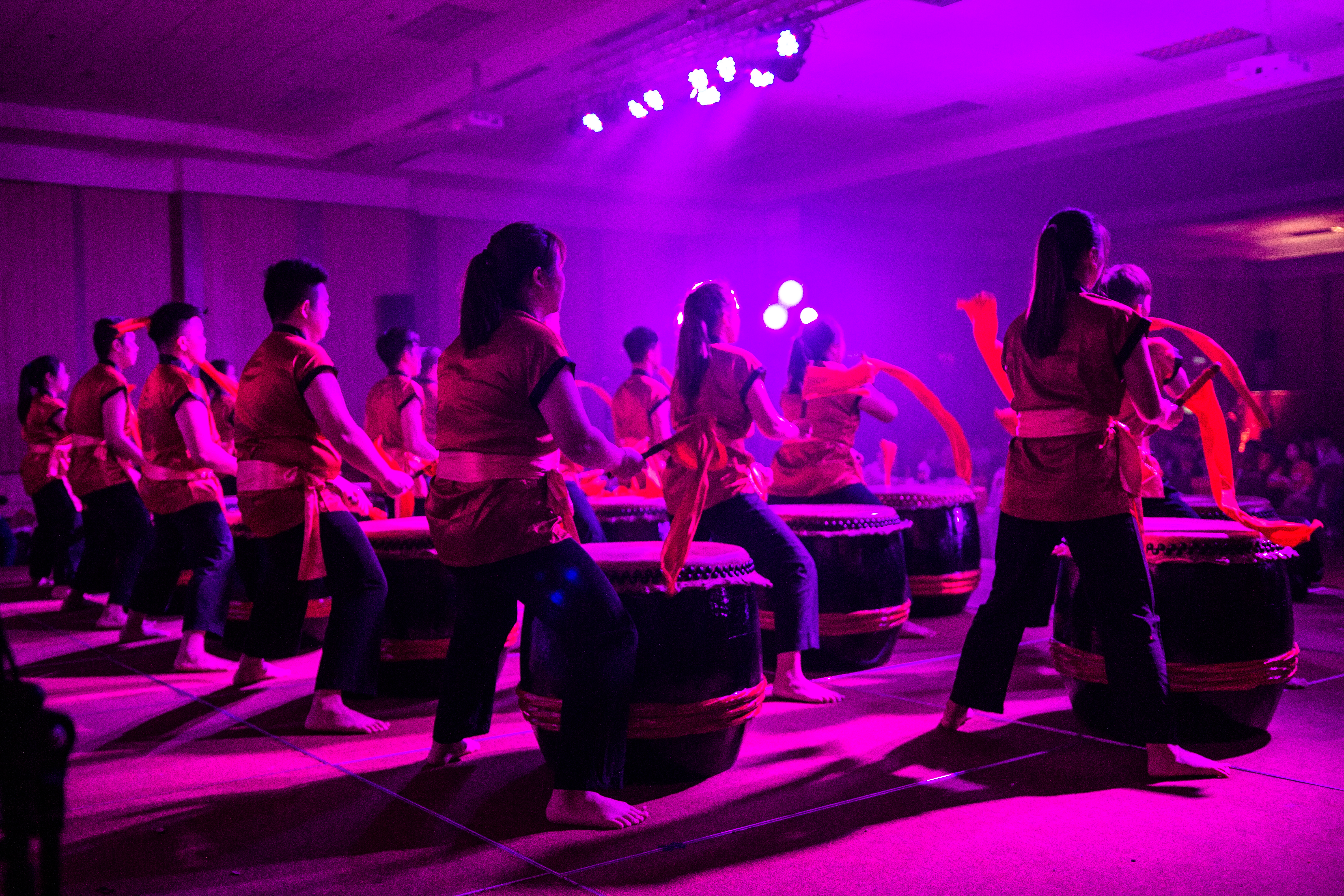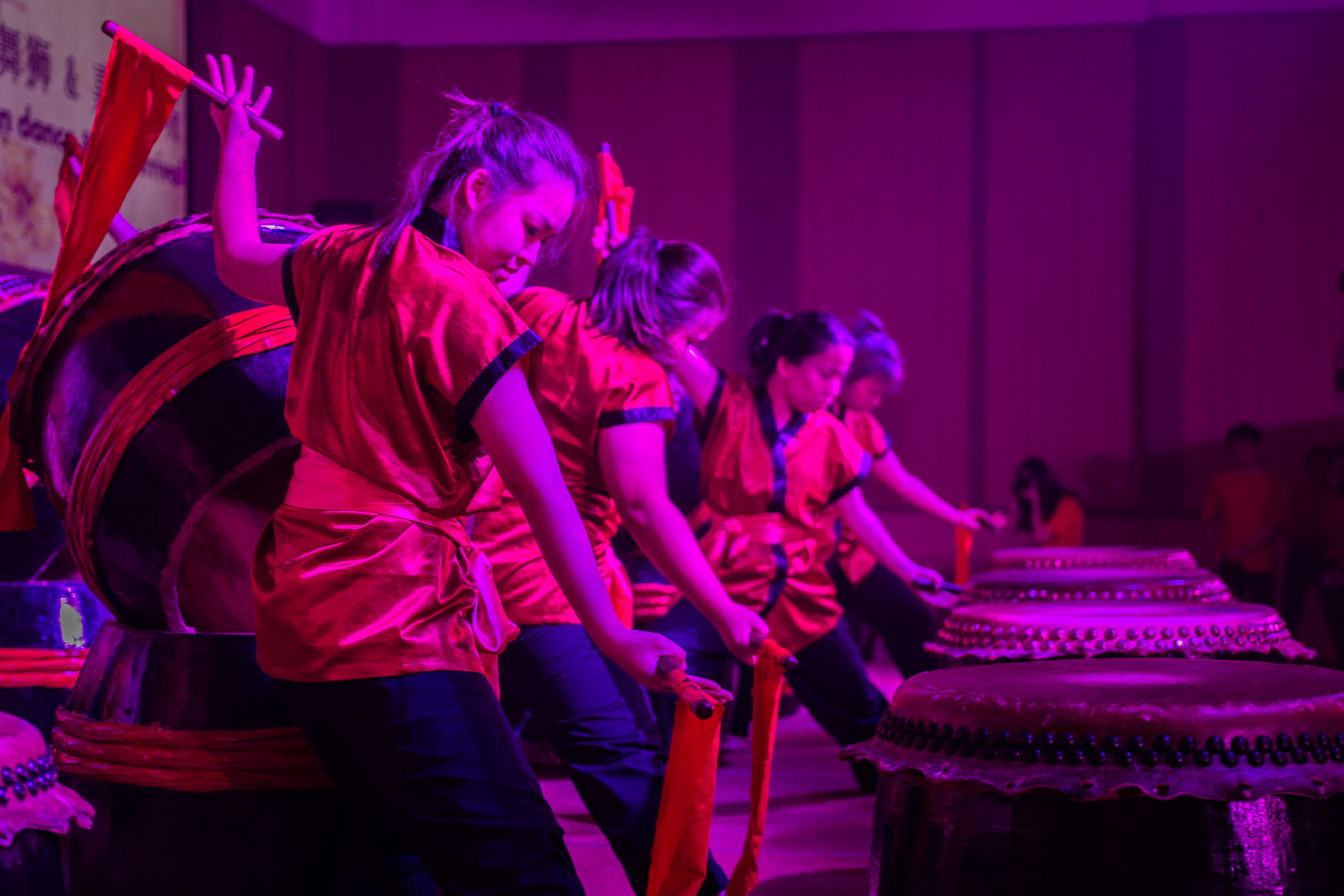 A spectacular performance of 24-Festive Drum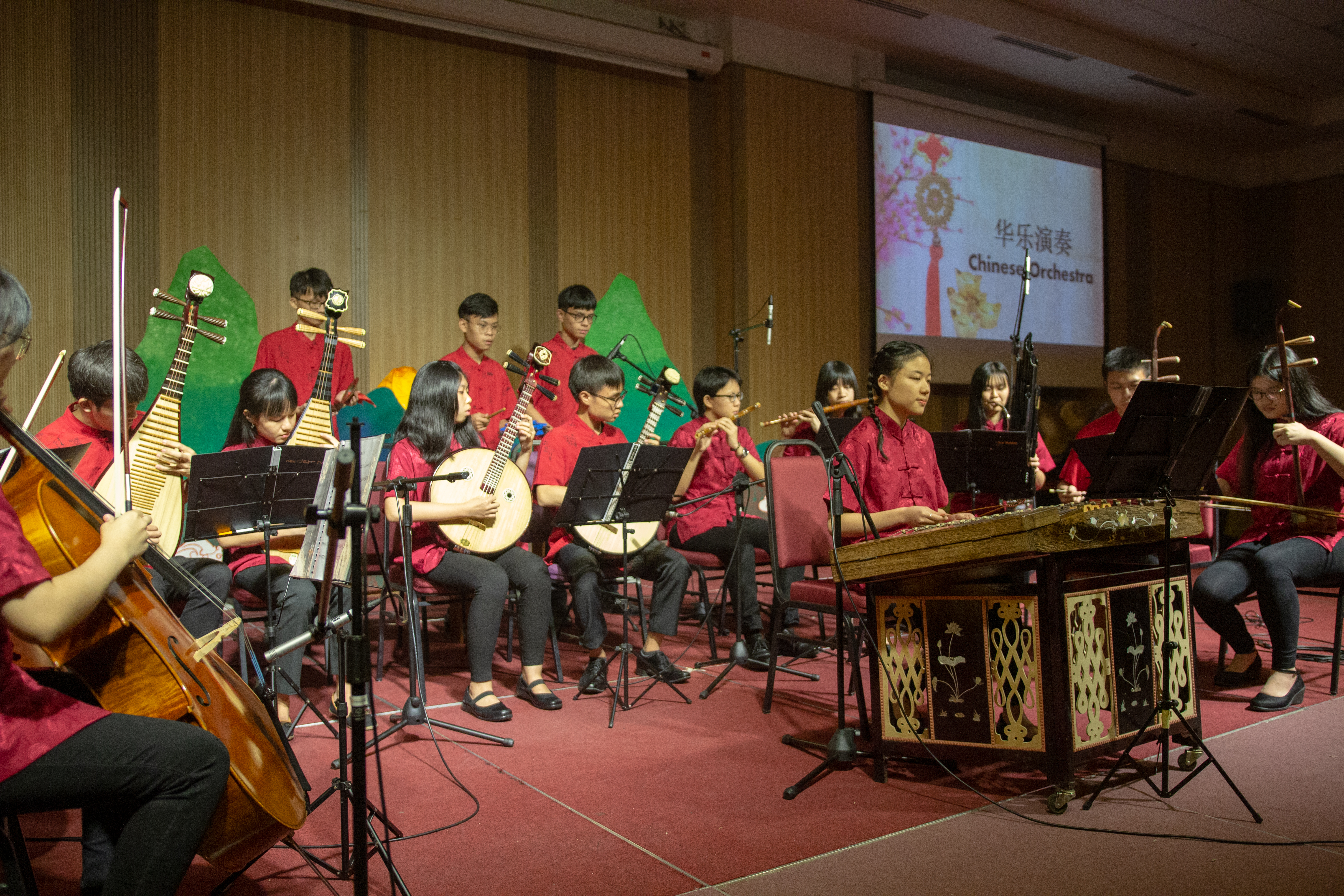 UTAR Sungai Long Chinese Orchestra provided an ethereal auditory delight for everyone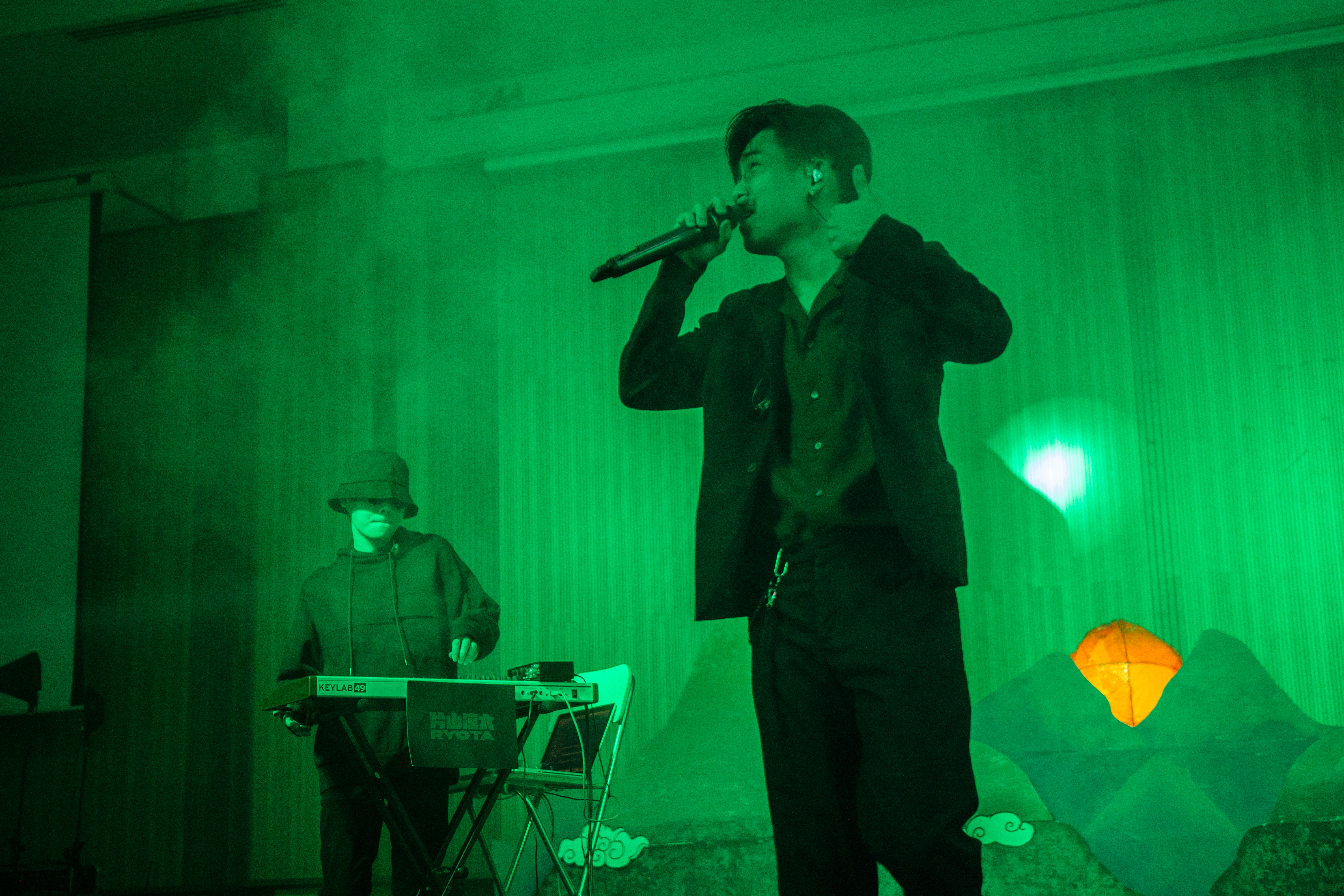 Singing performance by special guest Ryota Katayama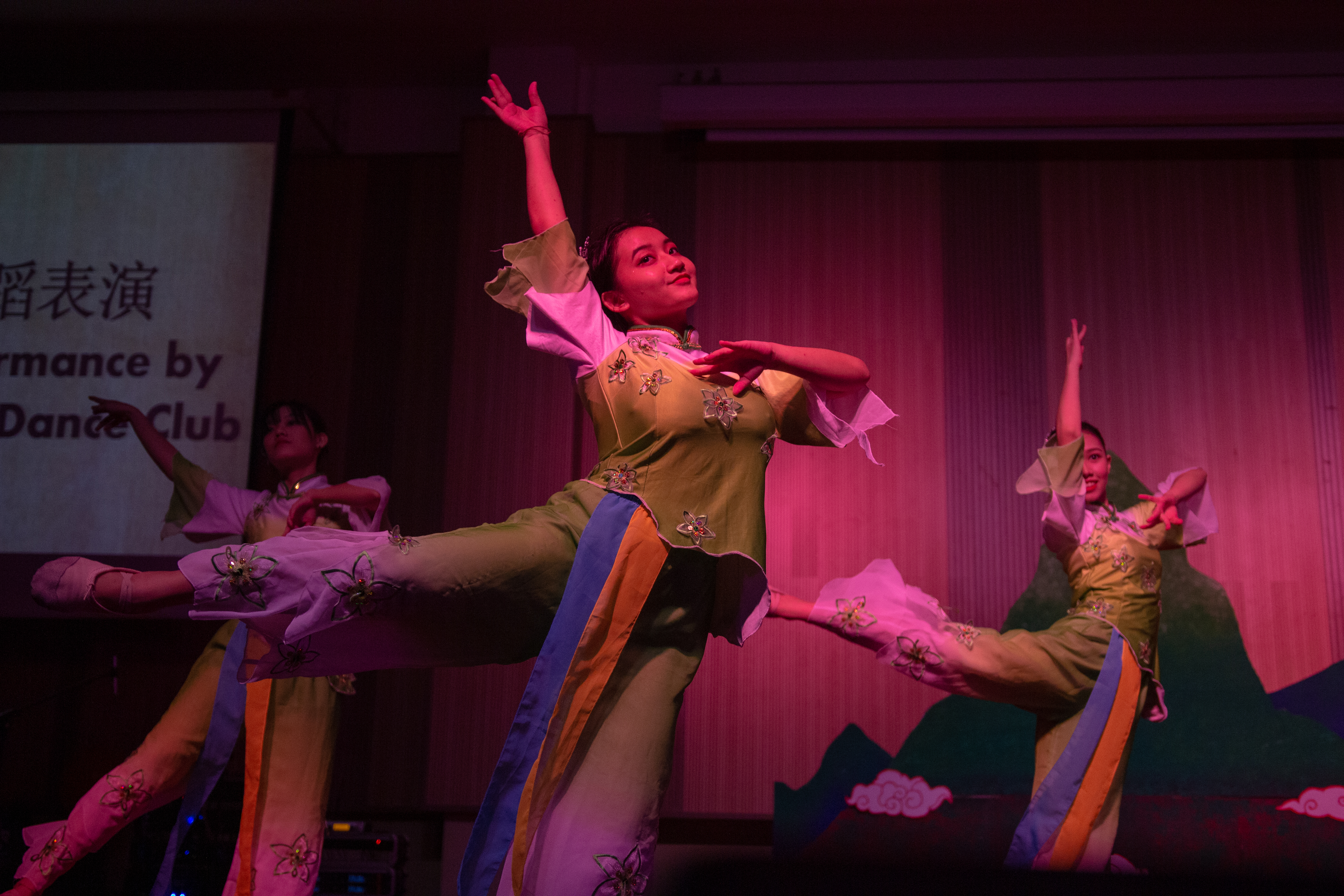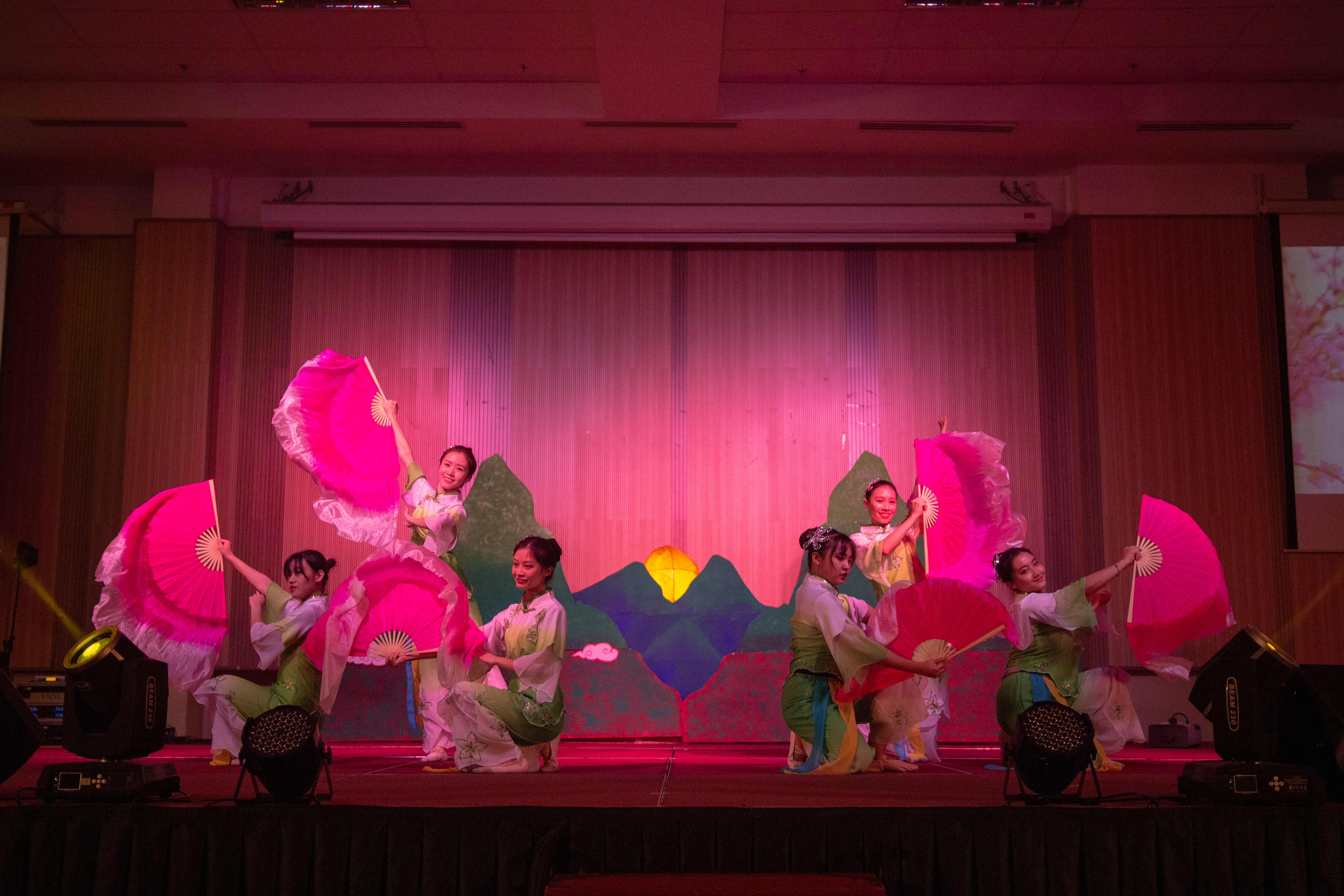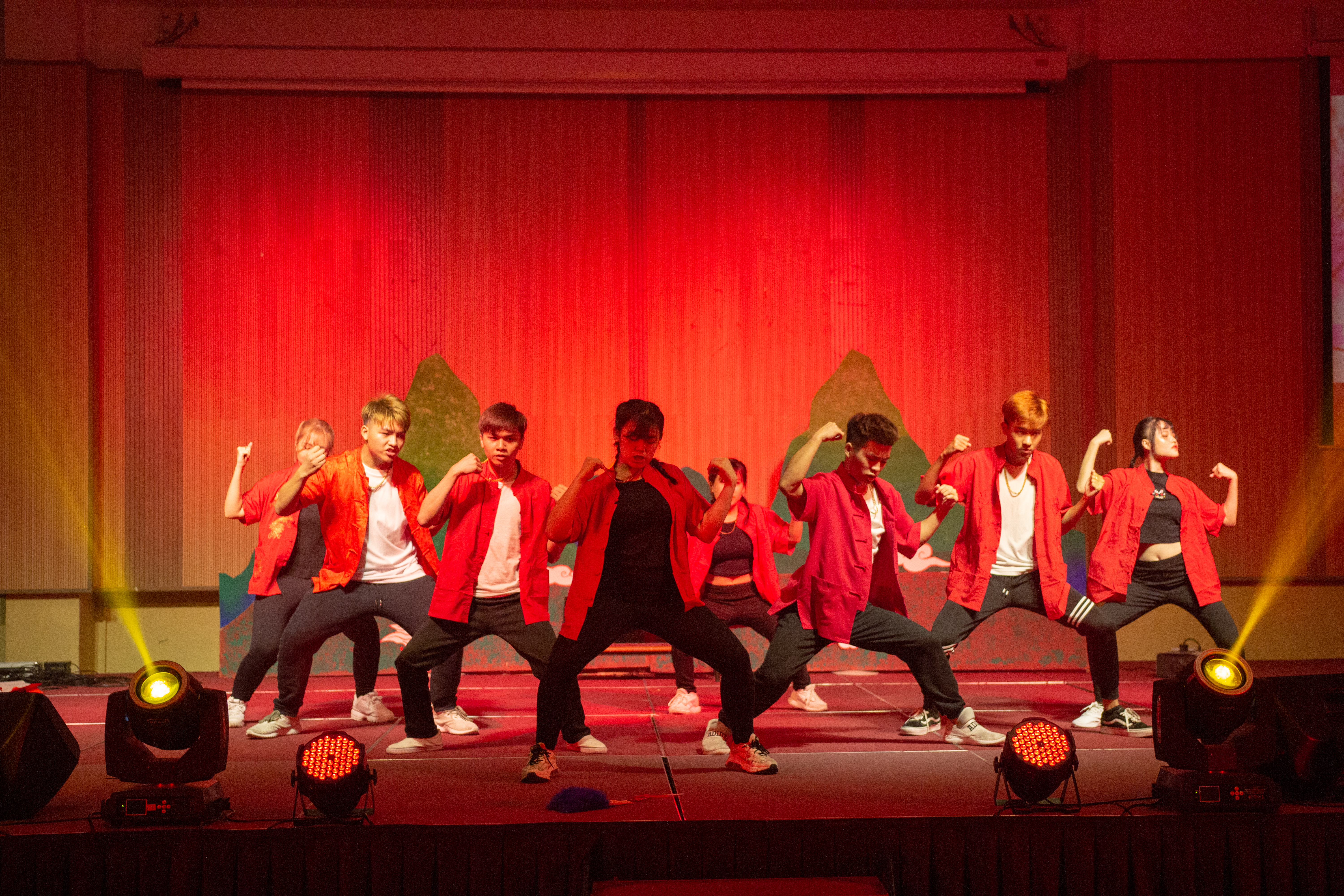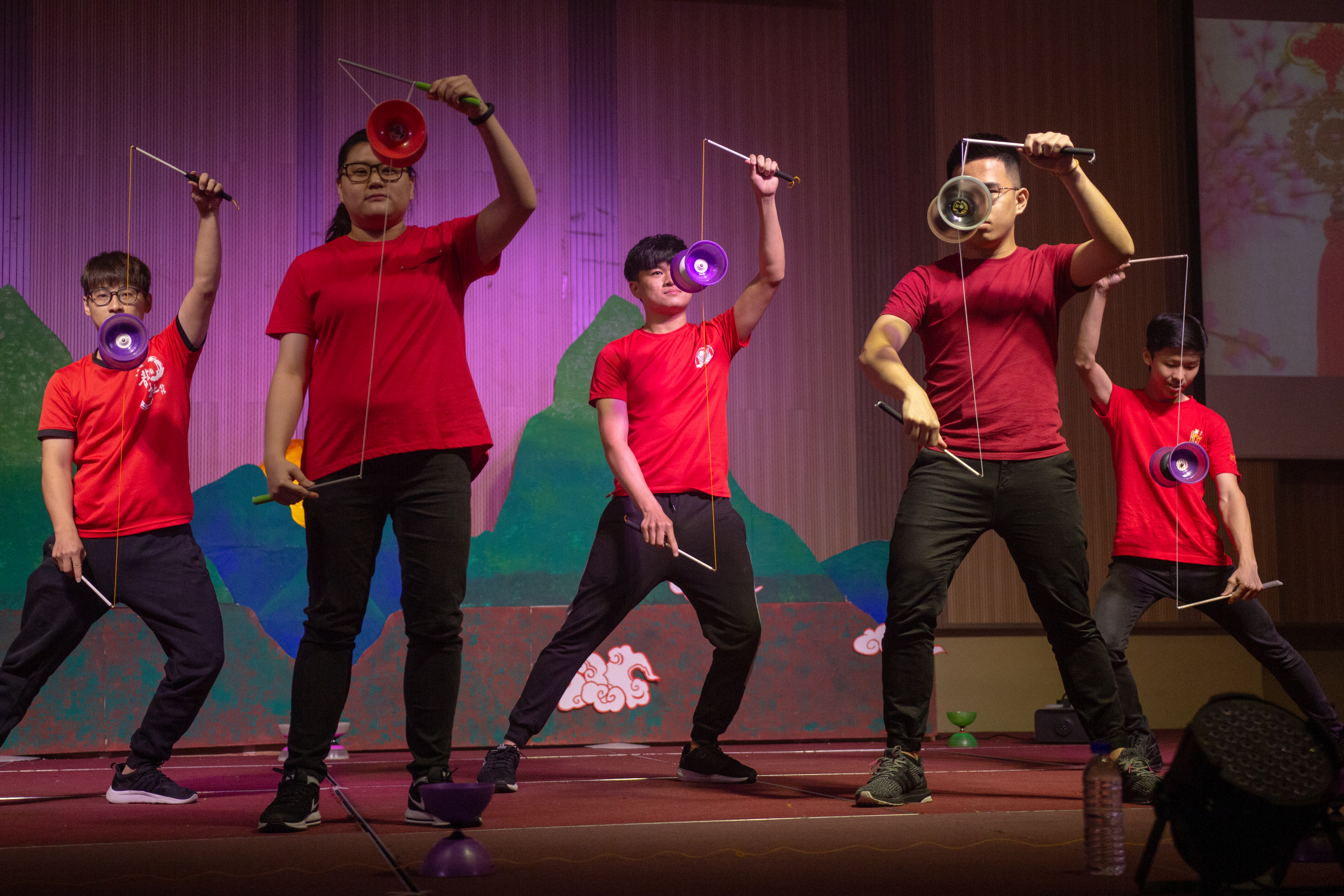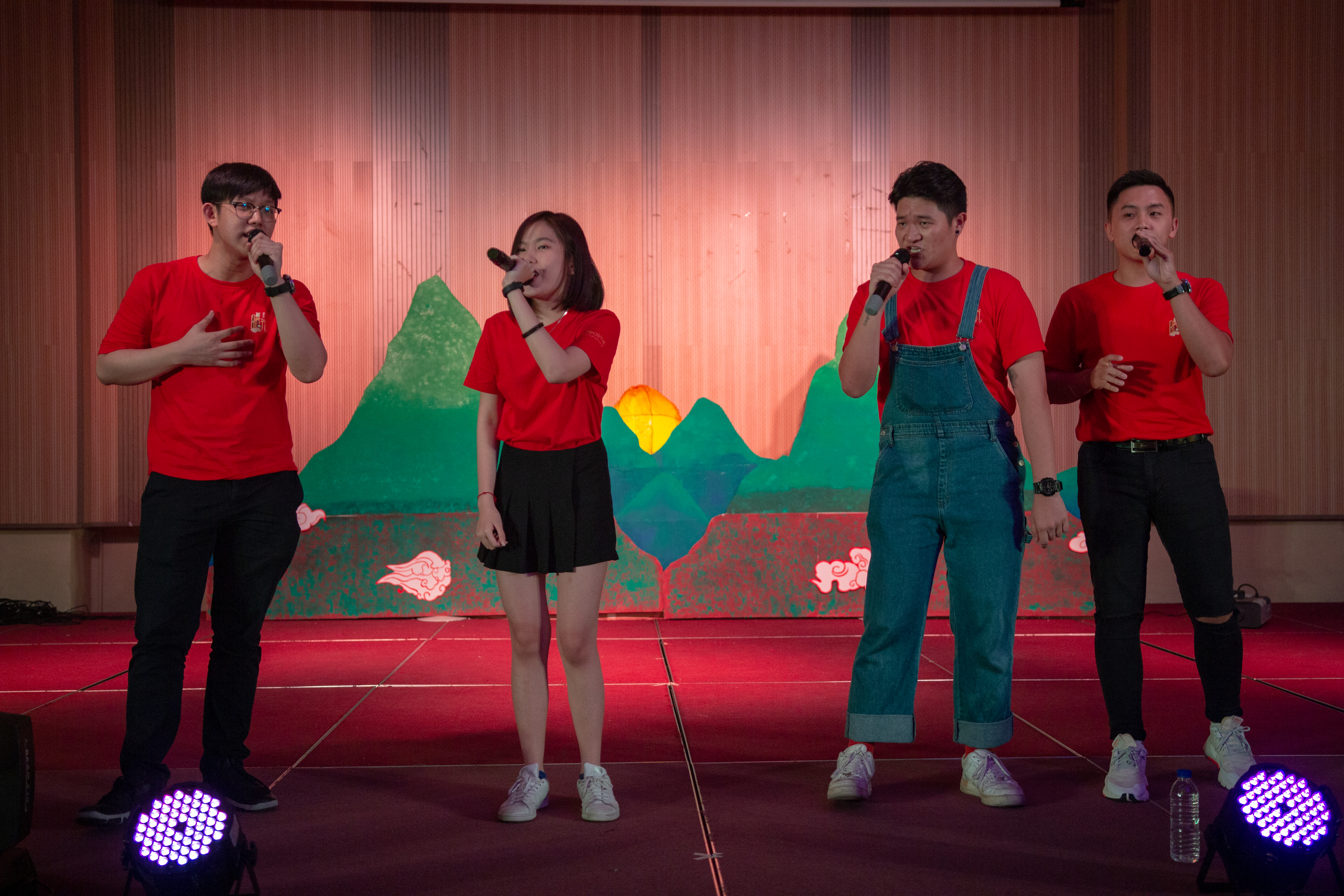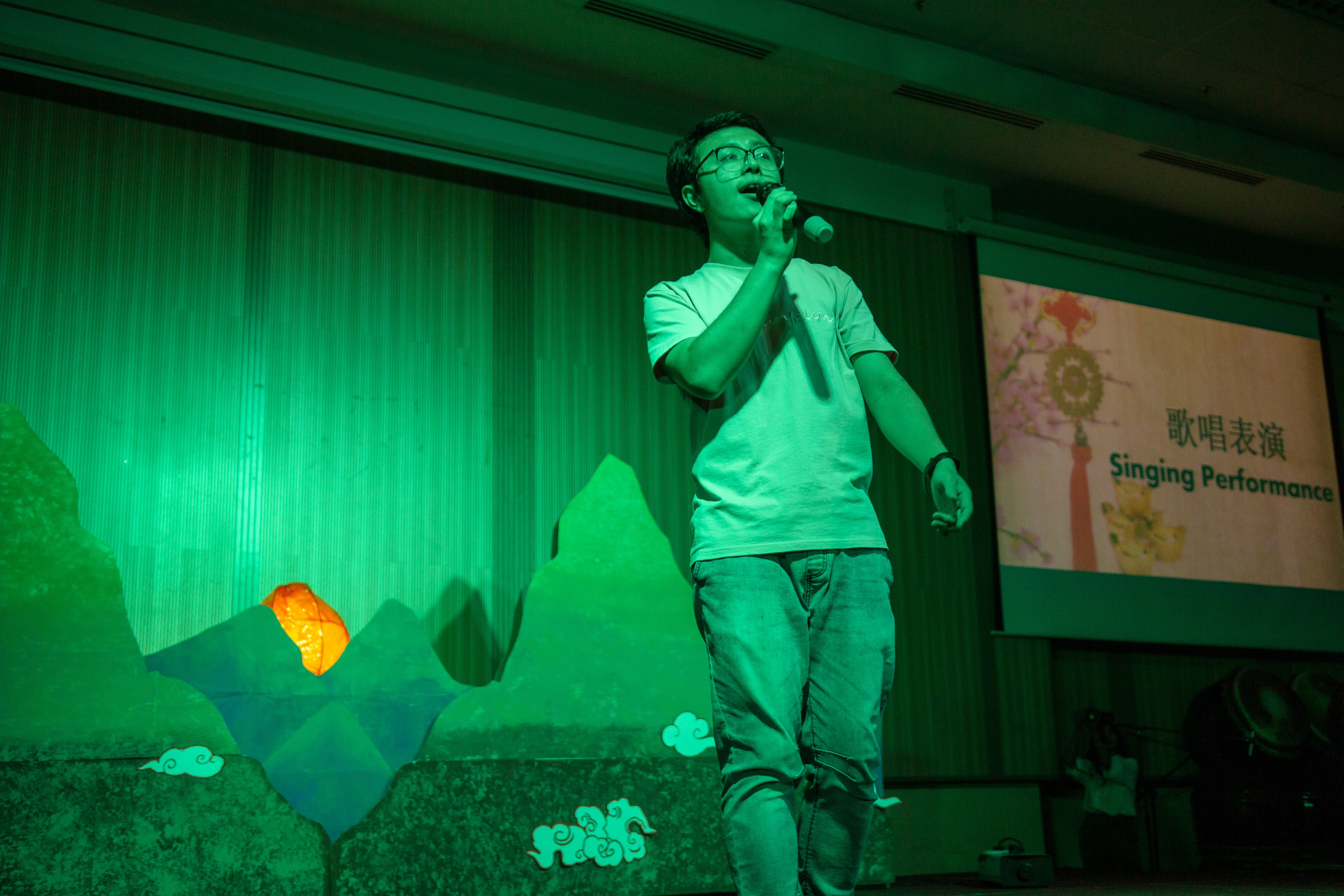 The night was filled with various performances
The Vice Head of Programme Department Tan Wan Yee said, "Chinese New Year celebration is a great opportunity to bring all UTAR students and staff together to partake in this exciting cultural celebration. This festival is open to all and would offer an enjoyable insight into the Chinese culture."