UTAR HR welcomes benchmark visit from USIM
From left: Mohd Shahrul, Norrulfilzah, YM Raja Mariam, Tang, Rohimah, Nasrul, Lim, We, Syazwan, Chong, Izyani, Azeri, Khoo, and Normi
The relationship between UTAR and Universiti Sains Islam Malaysia (USIM) reached another milestone when UTAR received a benchmarking visit from USIM at UTAR Sungai Long Campus on 5 March 2020.
The delegates from USIM were Division of Human Resource Deputy Senior Registrar Nasrul Hakim Ahmad, Deputy Senior Registrar-cum-Unit Leader of Human Resource Development Mohd Shahrul Nizam Mohamed Shamsuddin, Deputy Senior Registrar-cum-Unit Leader of Human Resource Management Rohimah Abdul Rahman, Board of Directors Governance and Secretariat Deputy Senior Registrar YM Raja Mariam Raja Mohd Esa, Deputy Senior Registrar Human Resource Management Unit Siti Noor Izyani Zalilah Sulaiman and Deputy Senior Registrar Human Resource Management Unit Norrulfilzah Shahari.
Welcoming the delegates on behalf of UTAR were Director of Division of Human Resource (DHR) Marchie Lim Pin Sim, DHR Assistant General Manager Chong Swee Ying, DHR Manager Mohamad Azeri Muhamad Anwar, DHR Manager Khoo Suat Hoong, DHR Manager Tang Wai Han, DHR Manager We Chin Yong, DHR Senior Assistant Manager Normi Mohamad and DHR Assistant Manager Muhammad Syazwan Safarudin.
"To improve USIM's human resource practice, we would like to seek the good practice of UTAR and implement it in our university," said Nasrul as he thanked UTAR for the visit opportunity. USIM also welcomed UTAR to visit their campus at Nilai.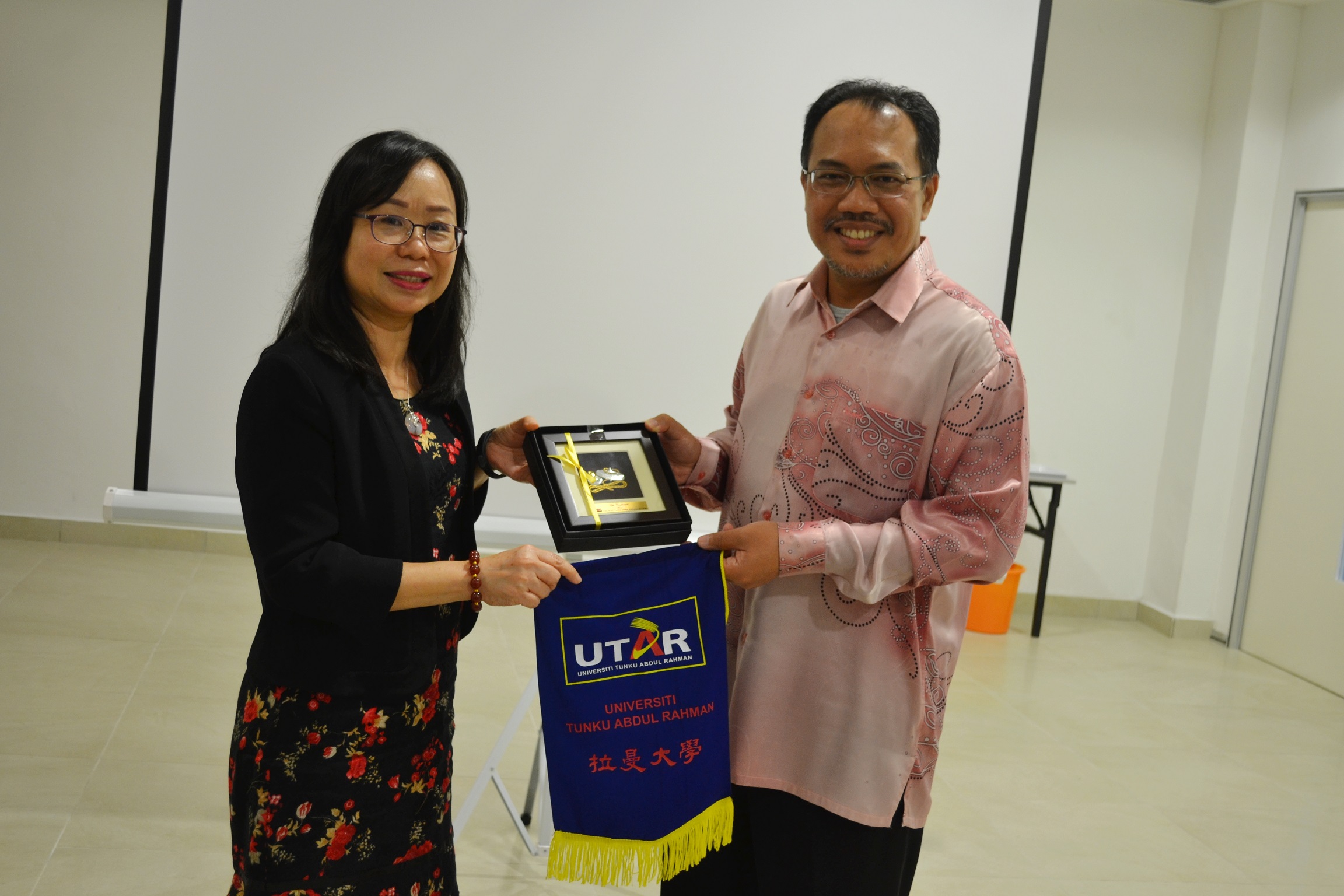 Lim (left) presenting souvenirs to Nasrul
Nasrul (right) presenting souvenirs to We
Introducing UTAR and its human resource practices, Lim said, "We made a transition from traditional application-based approach to strategic functional-based approach. With this new approach, our efficiency, integration of staff and service quality increased and improved with lesser division of units."
The visit also saw both parties sharing and exchanging knowledge, issues and tips in the pursuit to enhance human resource practices in both universities. The discussions include staff handling, bureaucracy, scope of work for divisions and many more.
"One of our aims is to reach a total of 70 per cent staff from academics and 10 percent international staff," said Lim.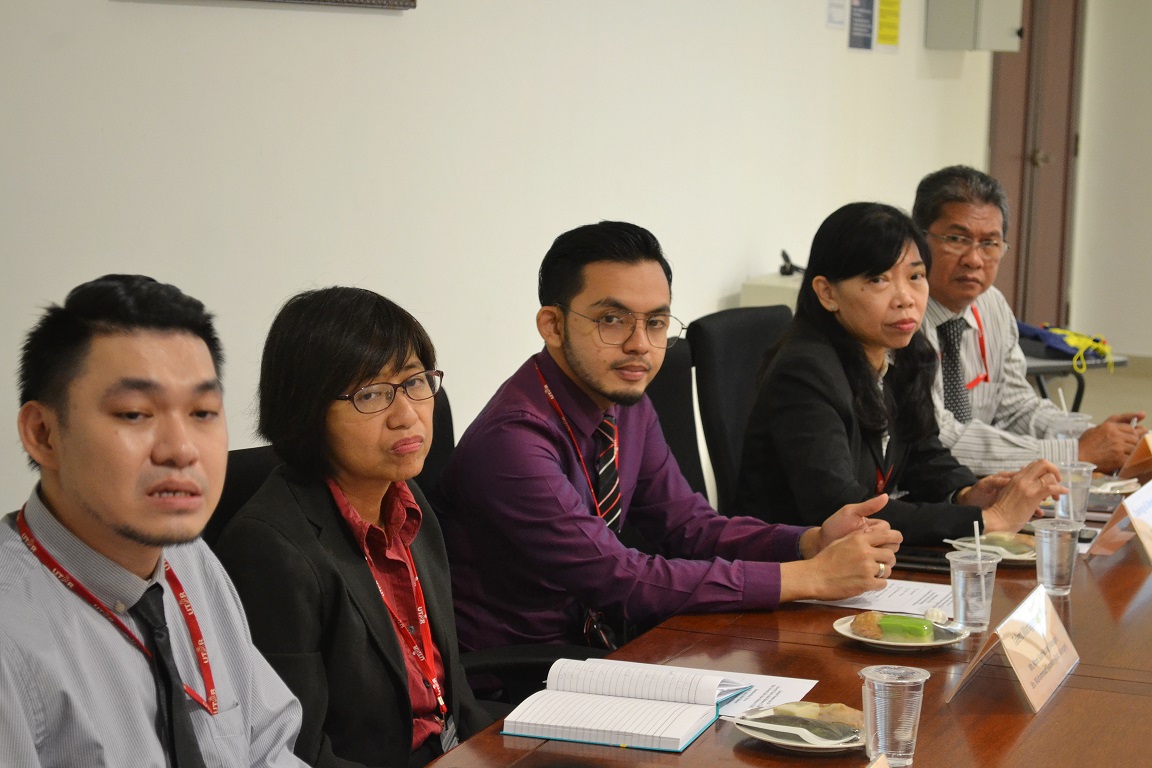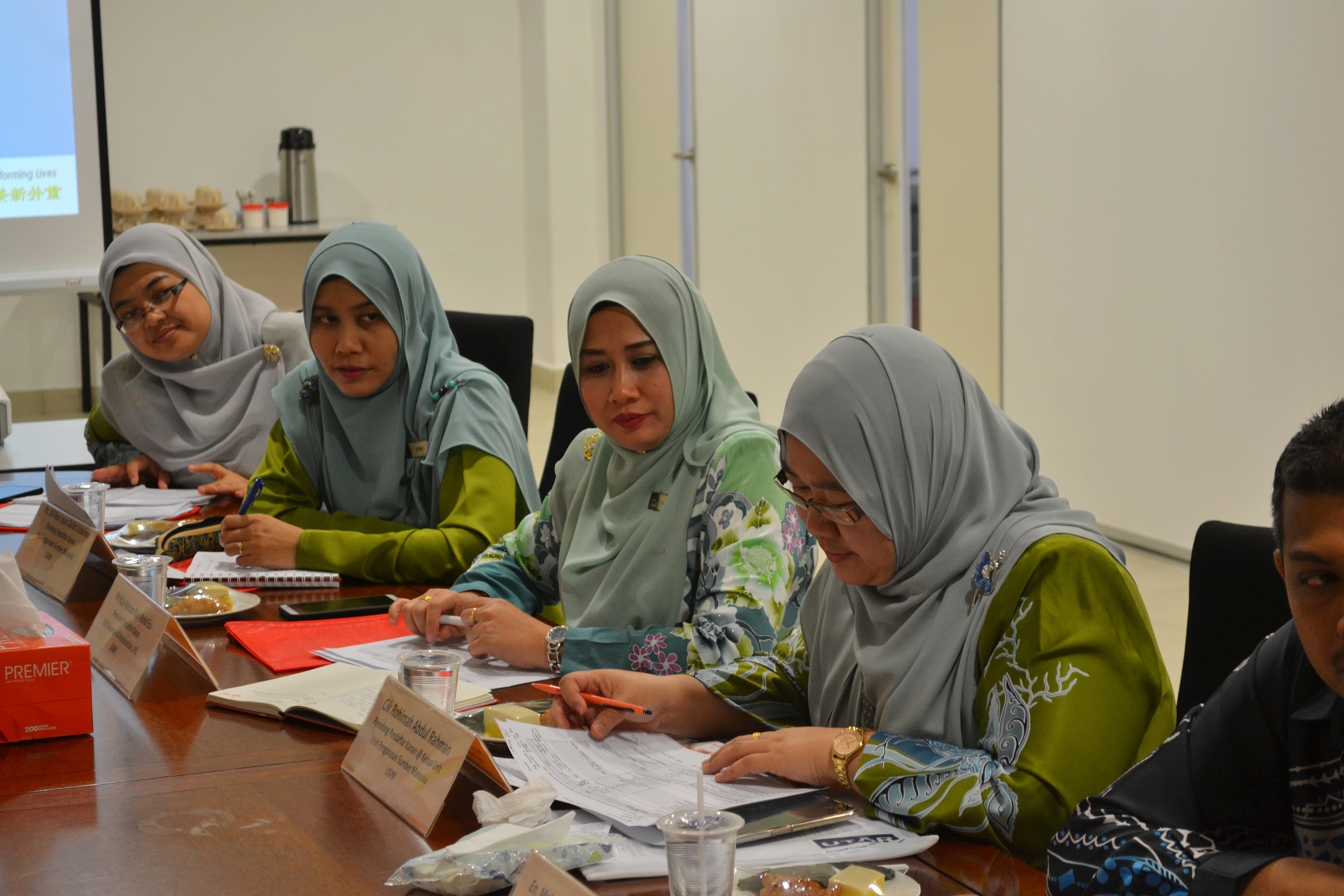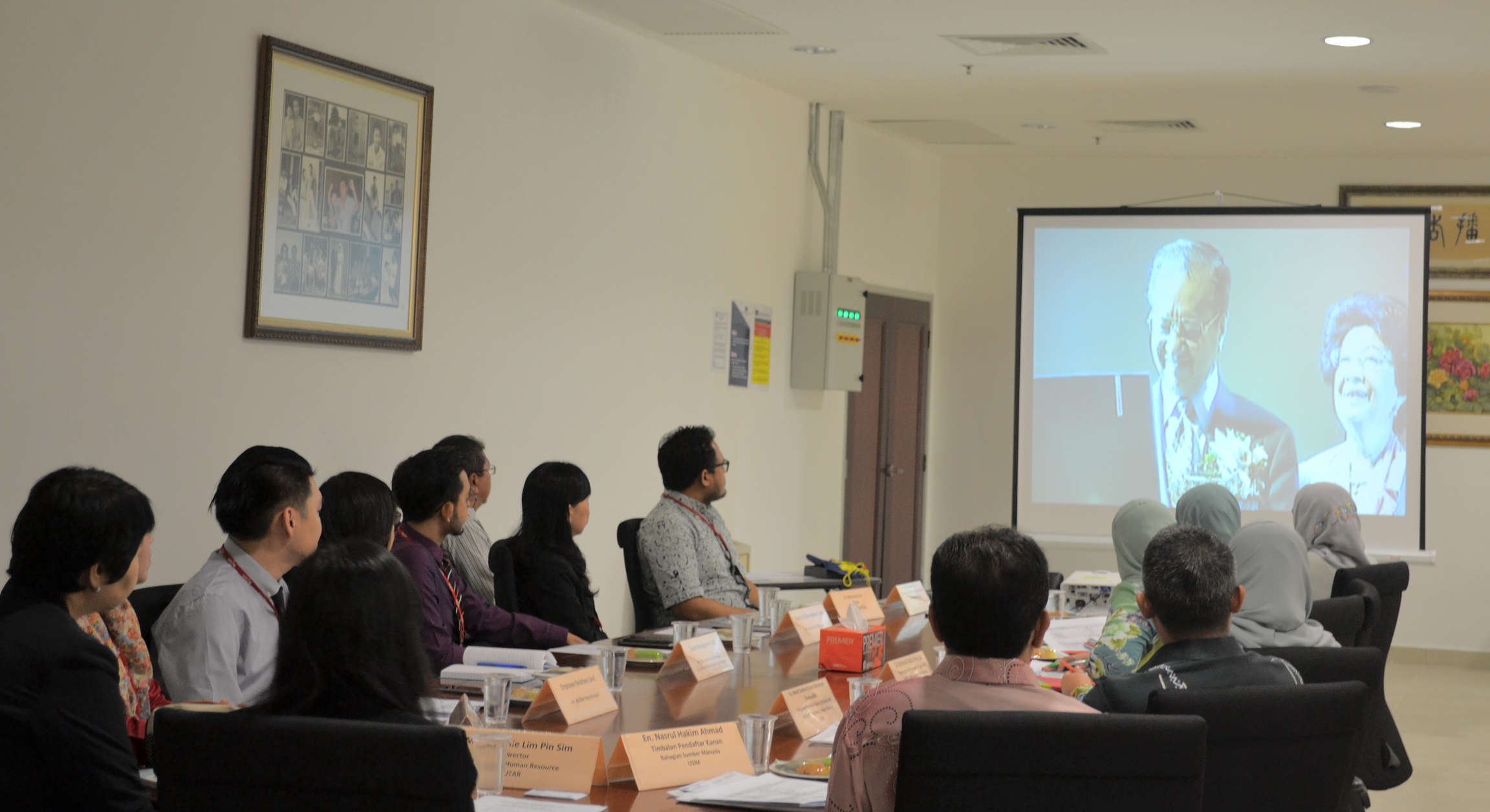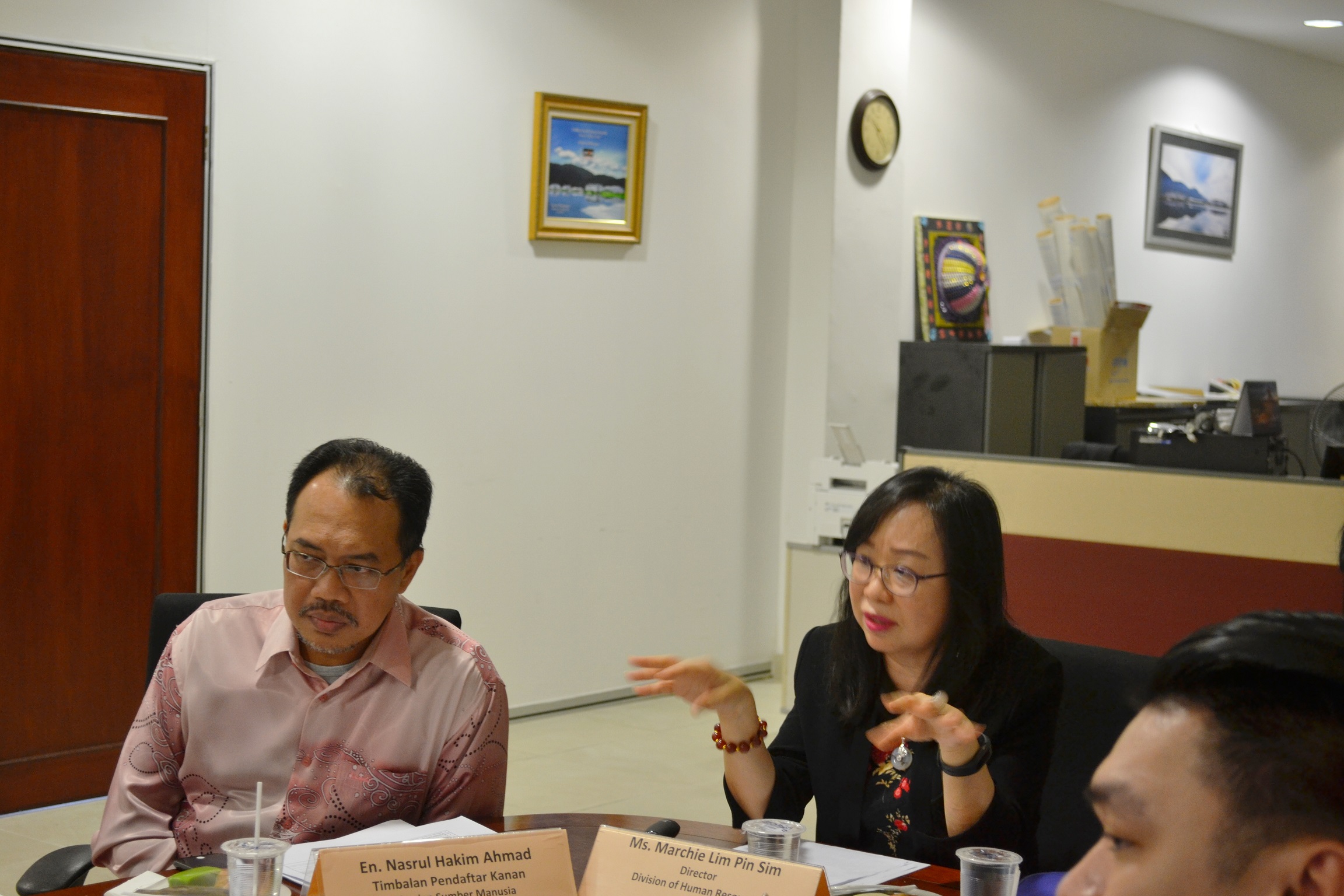 Meeting in progress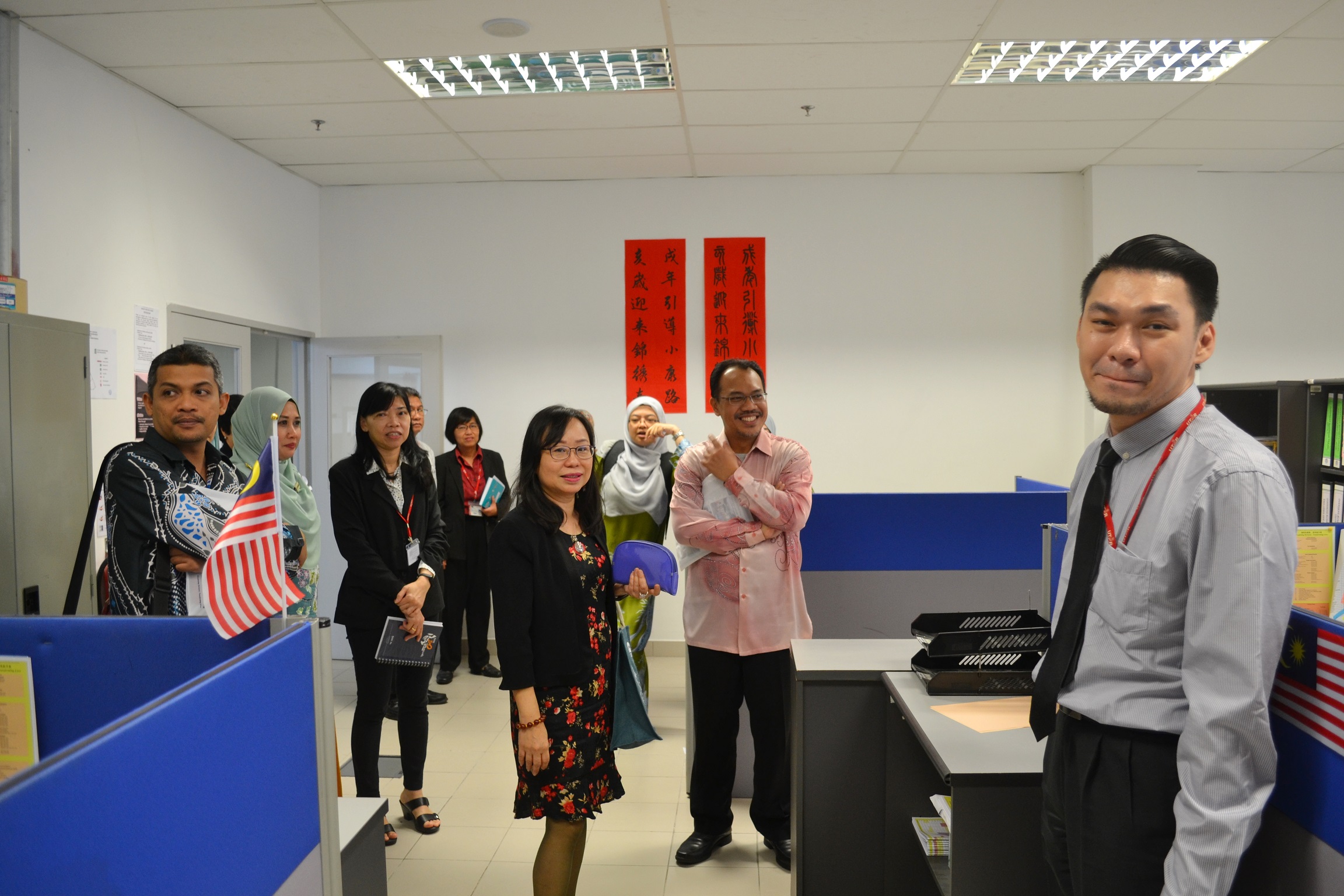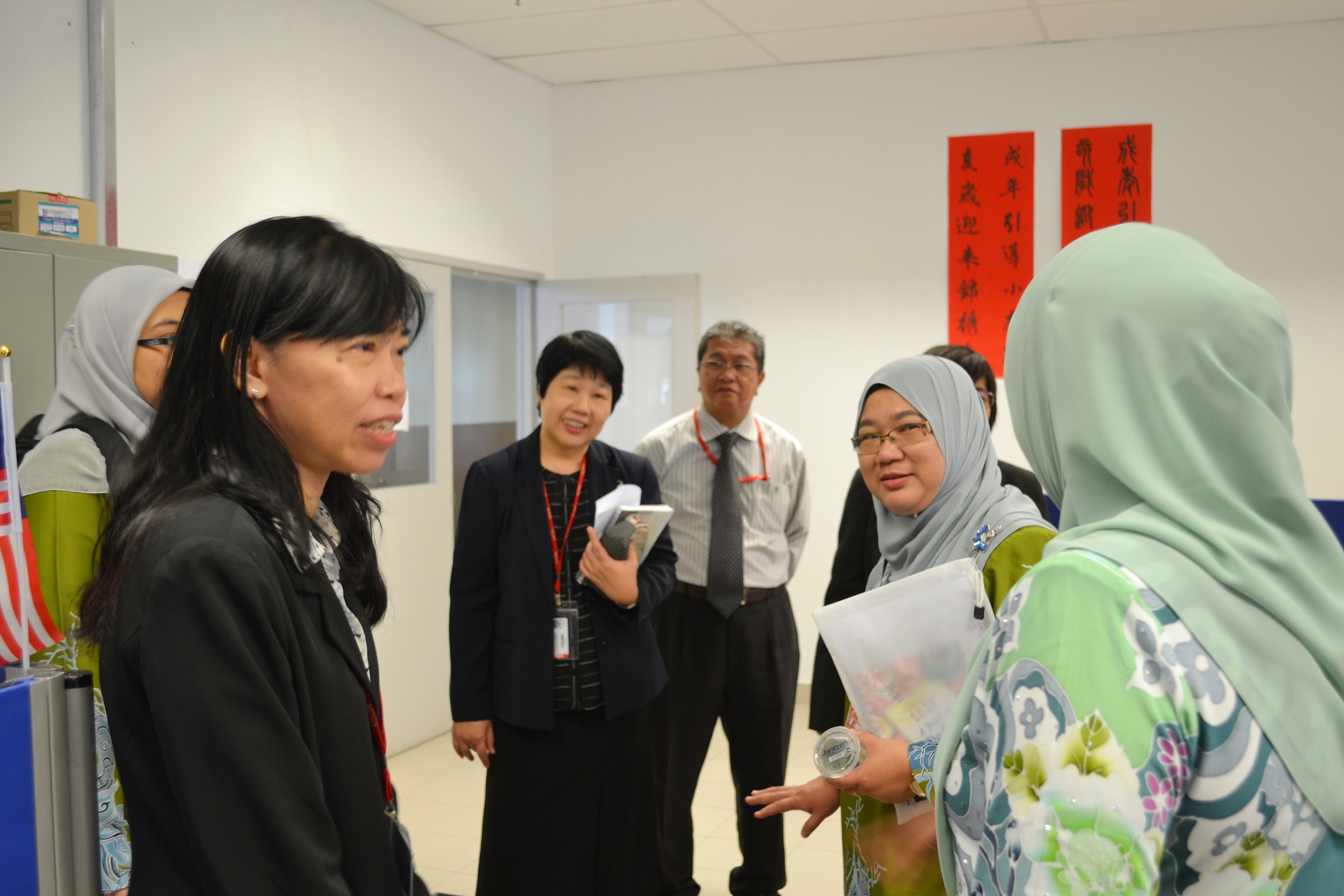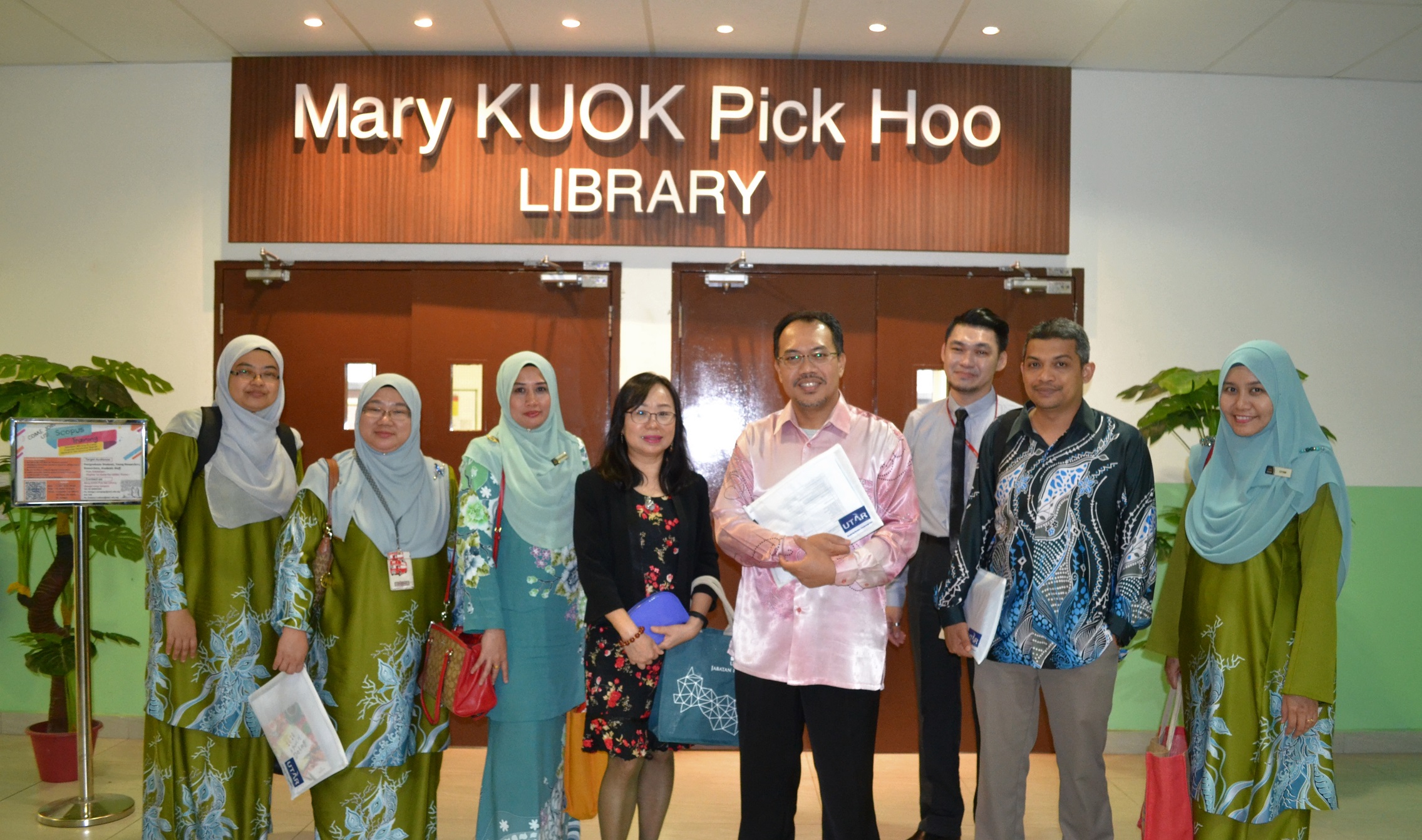 USIM delegates on a campus tour at UTAR Sungai Long Campus