CFS lecturer provides video editing tips for beginners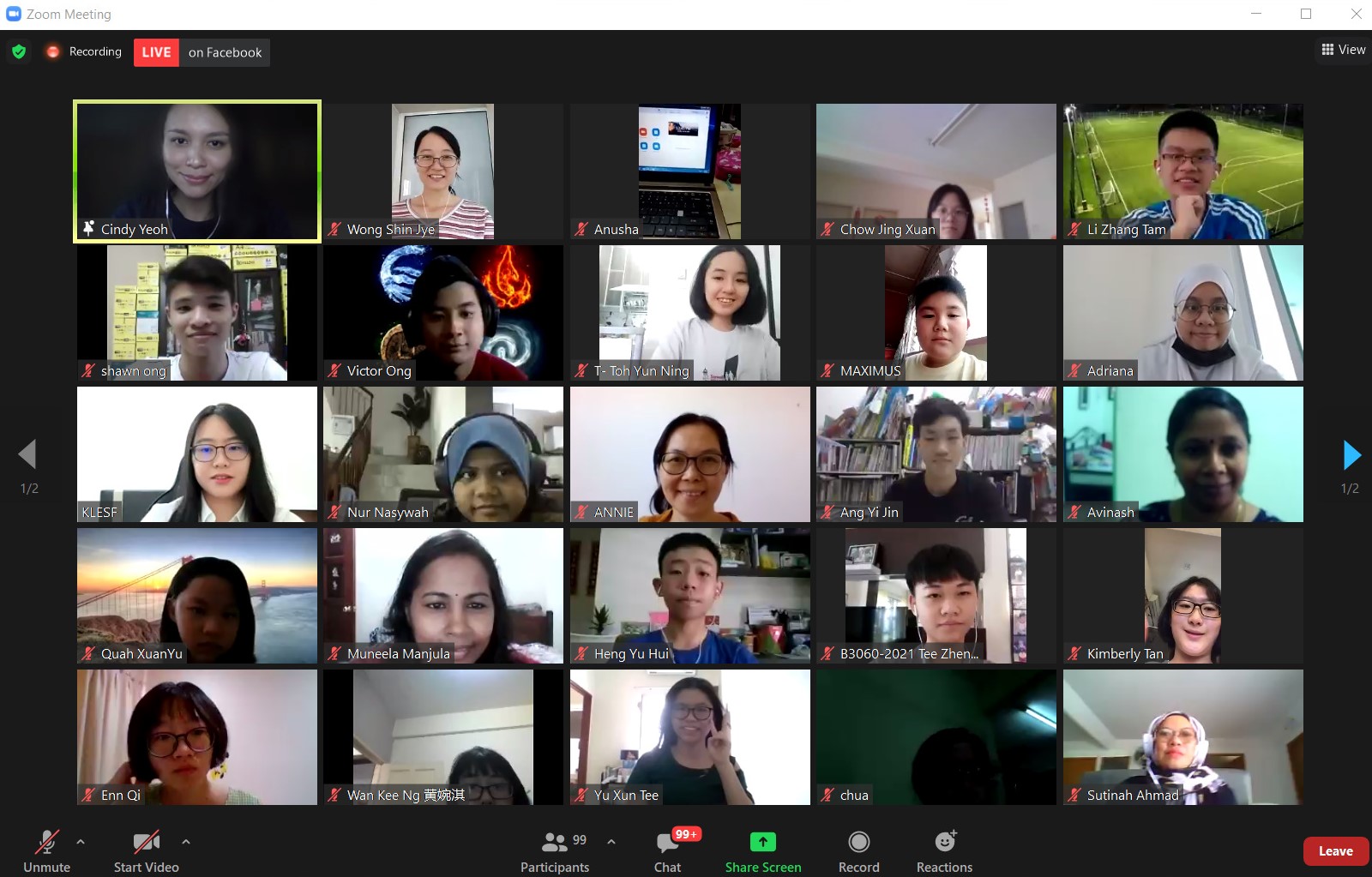 Yeoh (top row, most left) with participants
Featuring a variety of virtual activities, Minggu Sains Negara 2021 offered opportunities for students of all ages to have fun while learning the world. KLESF STEM webinar on "Video editing for beginner" was conducted on 3 April 2021 via Zoom and KLESF Facebook Live as a part of the programme.
The speaker for the webinar was Centre for Foundation Studies (CFS) of Sungai Long Campus lecturer Yeoh Li-Cheng. In her talk, she provided video editing tips and guided participants on how to develop necessary editing skills and improve the quality of videos. "You need to have the passion to learn video editing. Some of us like to get things done very fast. You have to learn and spend time watching video editing tutorials," she said. She added that Skillshare is one of the websites that offers lots of tutorials to improve video content. "Editing is easier than you might think. All you have to do is practice," she said.
Yeoh introduced OpenShot Video Editor in her talk as a recommended video editing tool. "OpenShot Video Editor is a free and open-source video editor for Linux, macOS and Windows. This project was started by Jonathan Thomas in August 2008 to provide a stable, free, and friendly to use video editor," she said. She then explained the system requirements for the OpenShot and demonstrated how to get started with editing using the tool.
She highlighted the importance of video file management and advised participants to keep everything organised so that they can quickly and easily find it. Besides, Yeoh also shared about the drawback of OpenShot, saying that it was not optimised very well on systems with limited resources. "Multiple clips or tracks can cause choppy video preview performance and slow rendering time. It is nearly impossible to edit complex videos on a laptop with limited CPU and RAM," she said. She then shared some alternatives to solve the issues.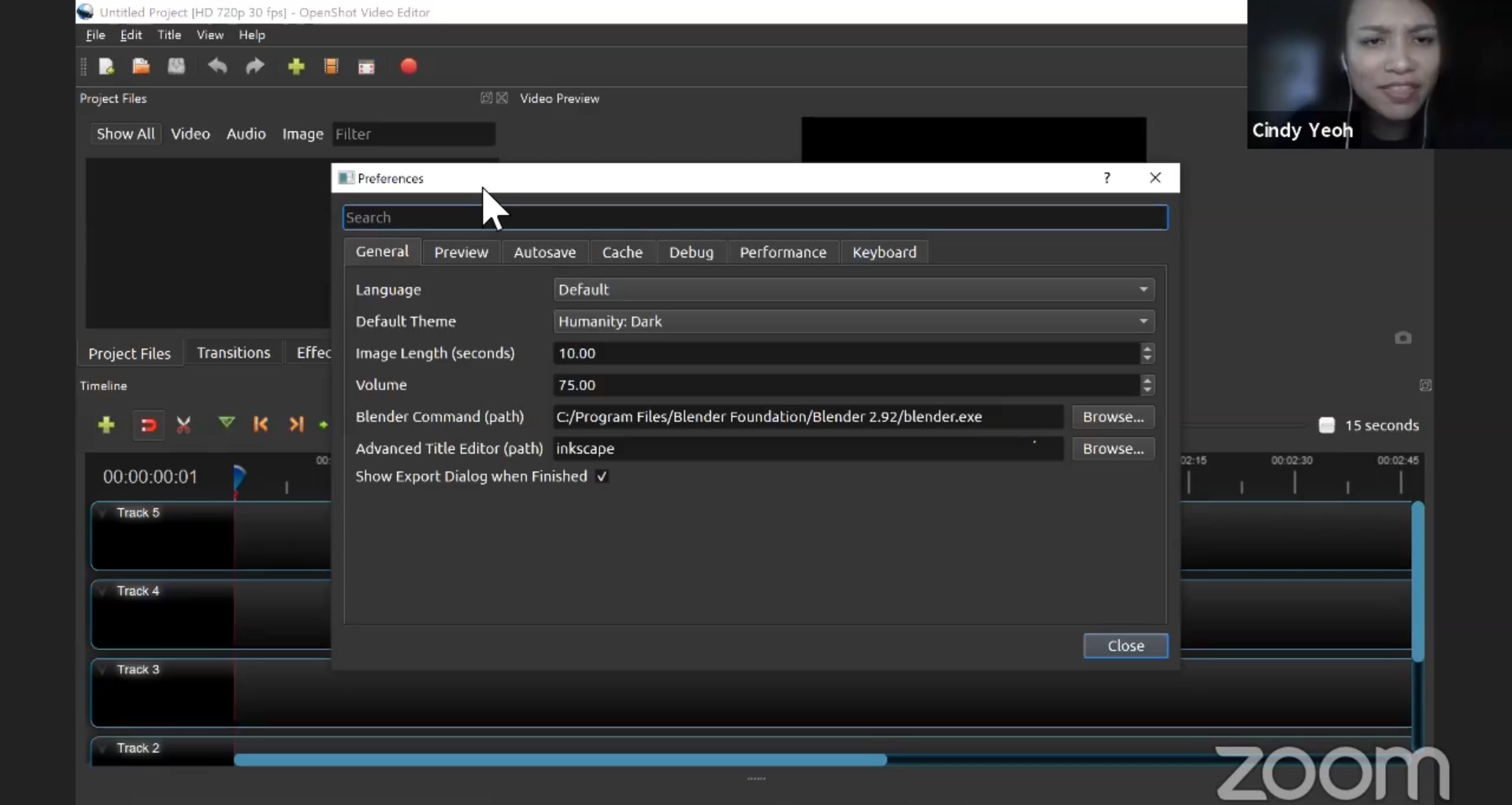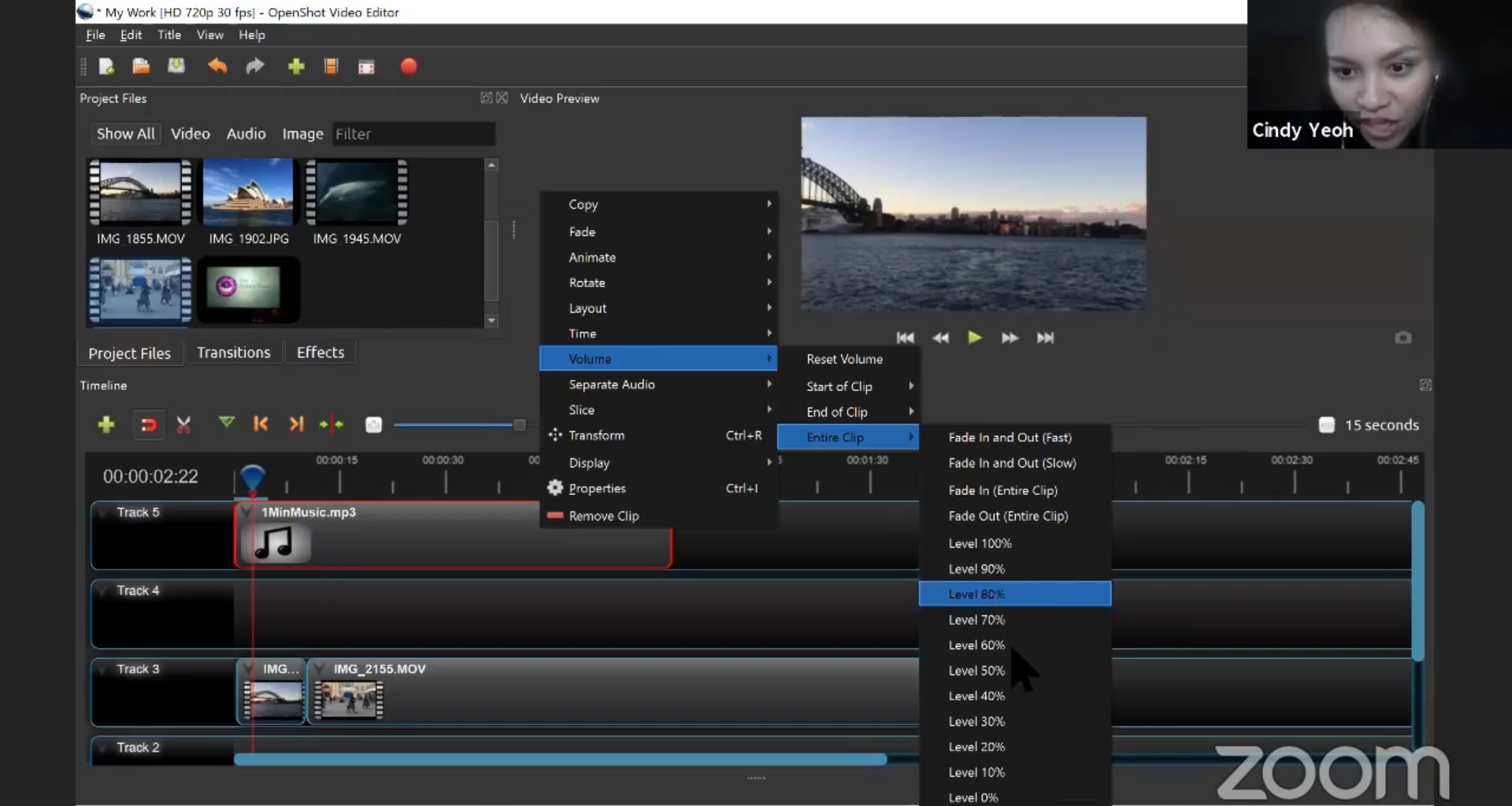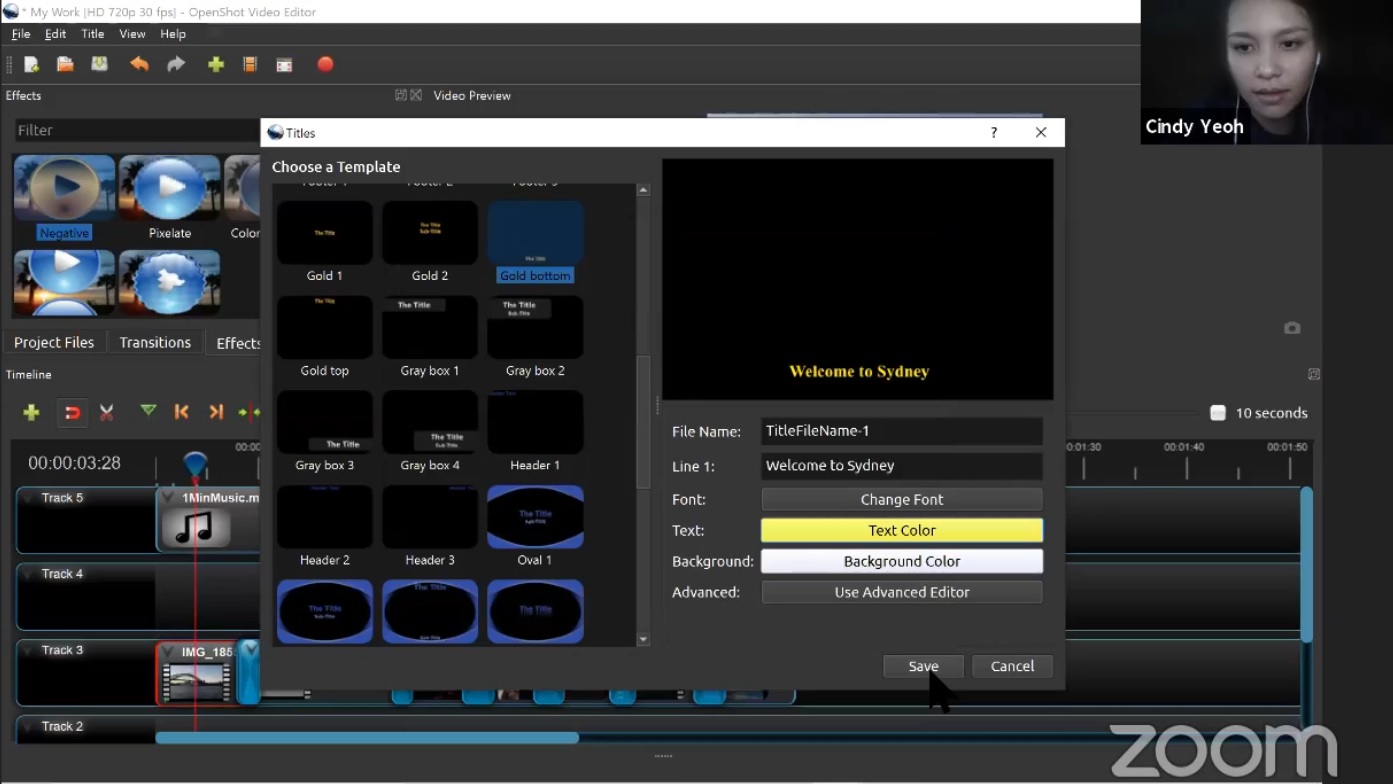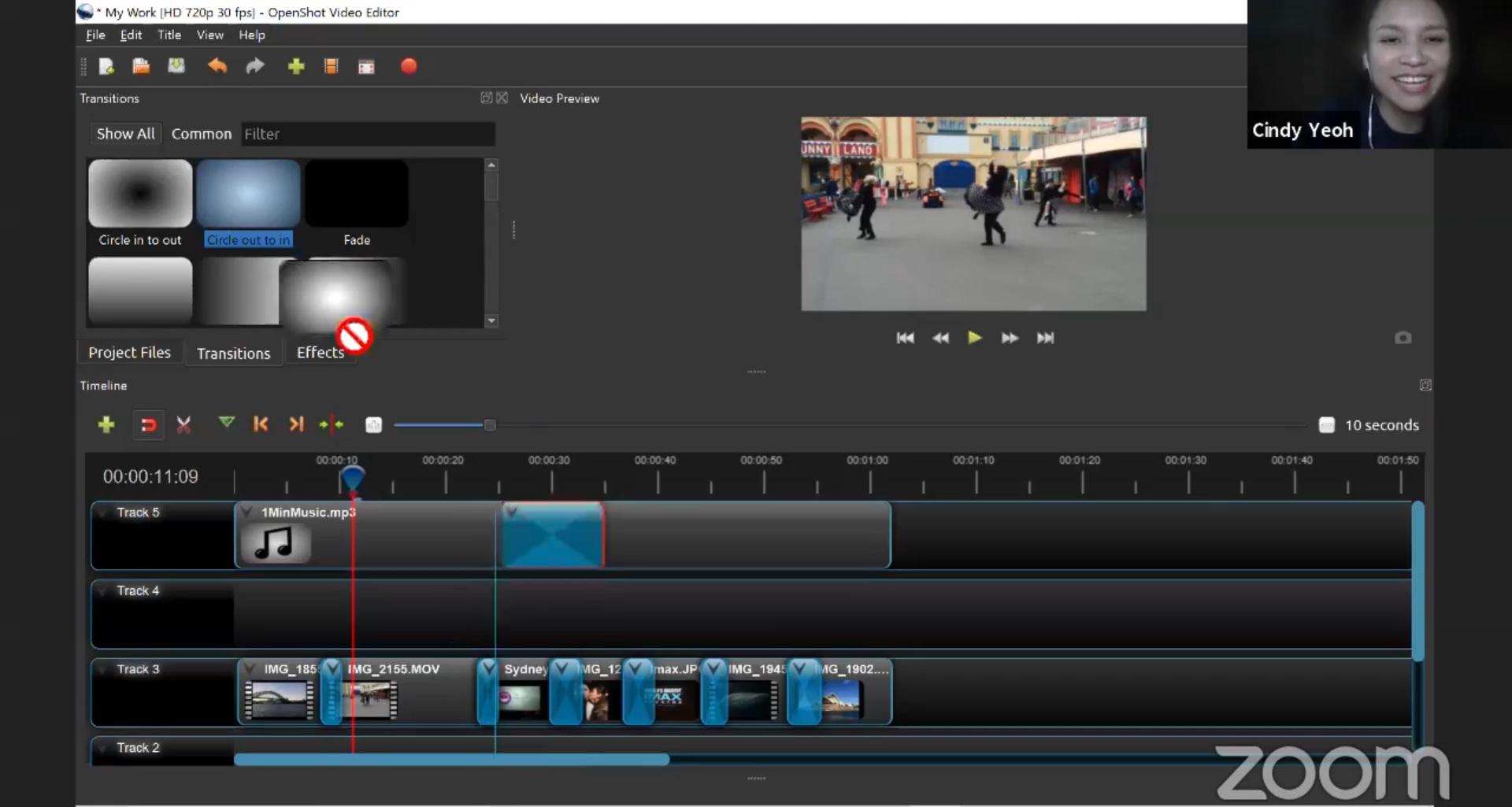 Yeoh showing how to make the video editing process much easier and productive by providing some helpful tips
In addition, the participants were given a chance to take part in Video Making Competition. The competition was open for submission of videos with not more than one minute in length and with any theme. The winners will receive an awesome prize package worth RM165.
To view the full video, click here.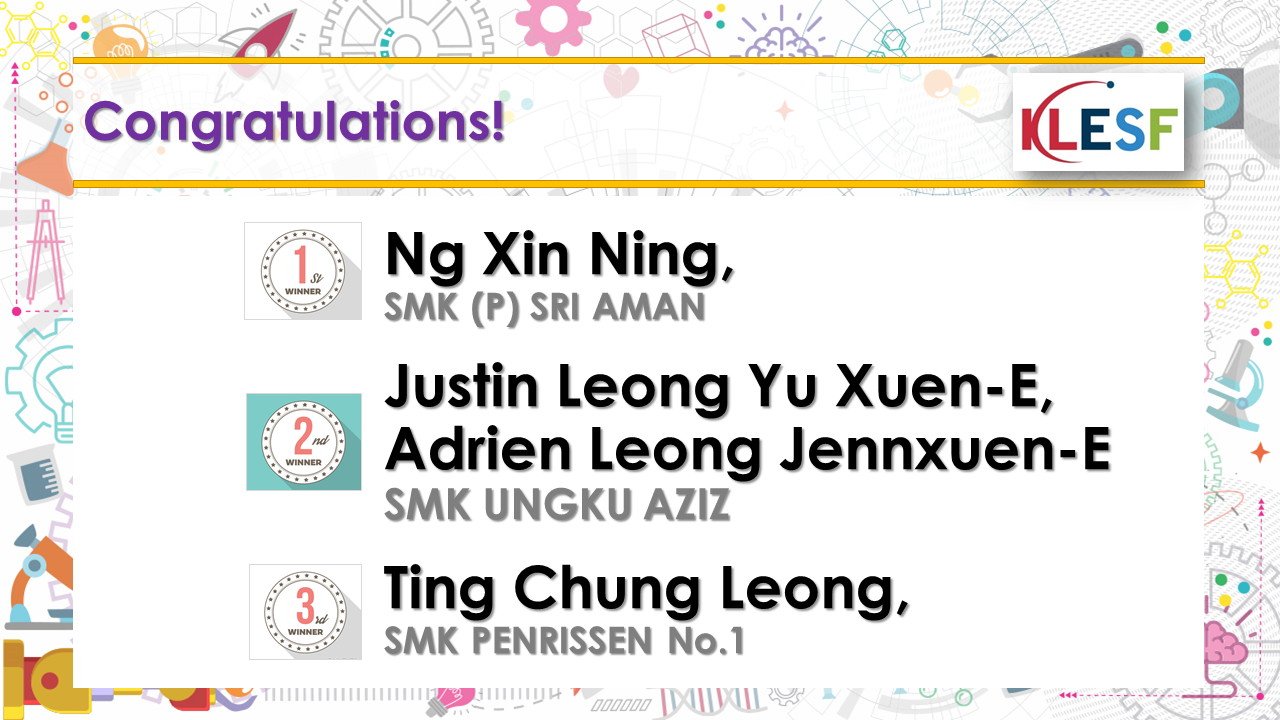 The winners of Video Making Competition were announced on KLESF Facebook