STEM webinar on internet security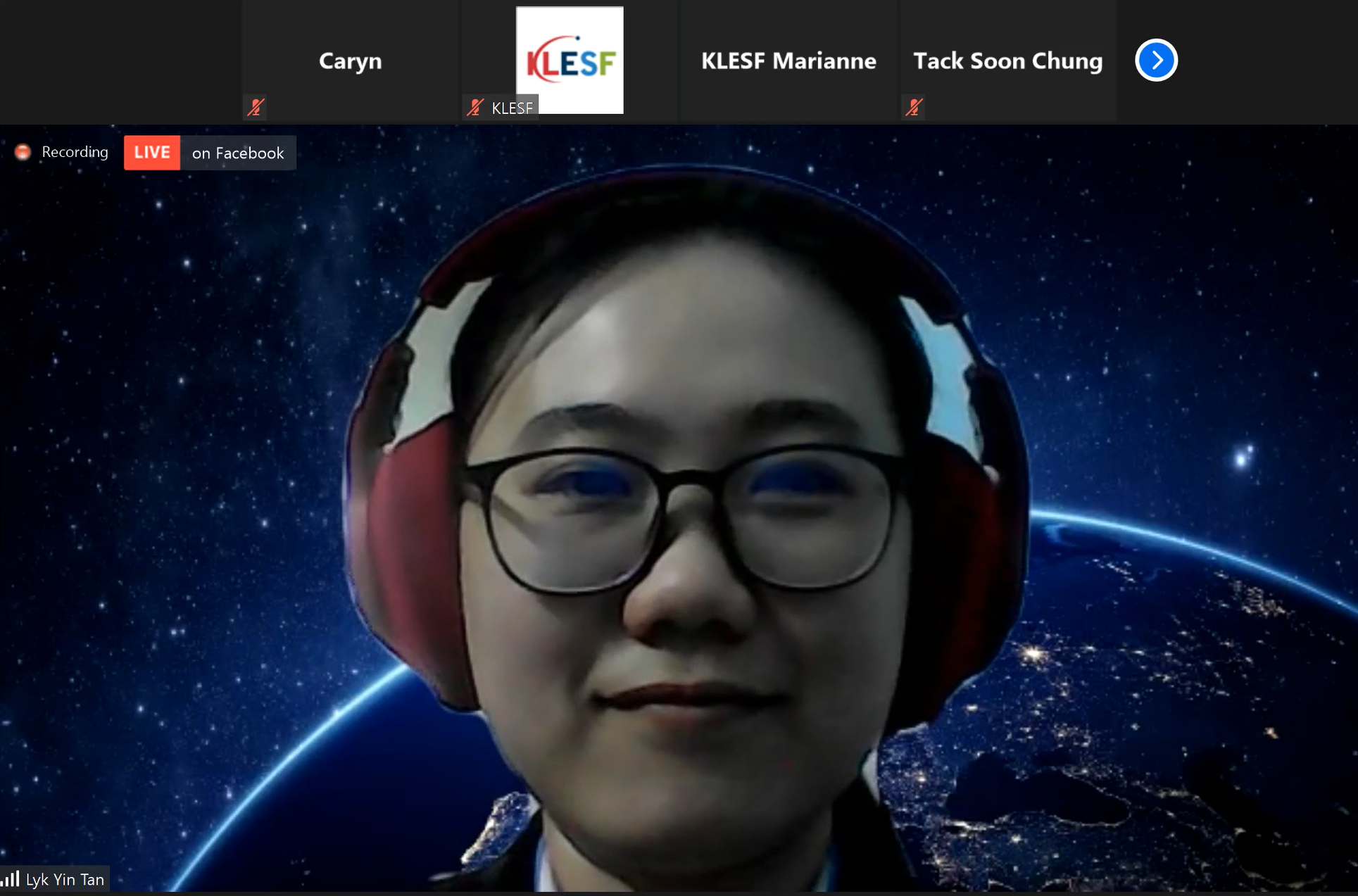 Tan during the Q&A session
The Kuala Lumpur Engineering Science Fair (KLESF) organised various STEM webinar, one of which was "How to surf safely without being eaten by sharks-Internet Security 101". It was held on 2 April 2021. Speaking at the webinar was Faculty of Information and Communication Technology lecturer Tan Lyk Yin. In the webinar, she spoke about the importance of internet security, the causes of cyber-attacks and how to surf the internet safely.
As she explained the data breach on Yahoo! In 2013, Tan said, "This issue had impacted 3 billion accounts and the data that were leaked out were email addresses, names, birth dates, telephone numbers and encrypted password of the users. Cyber-attacks also bring great impact on the economy of a country such as the case of South African Banking Risk Information Centre that lost $157 million annually."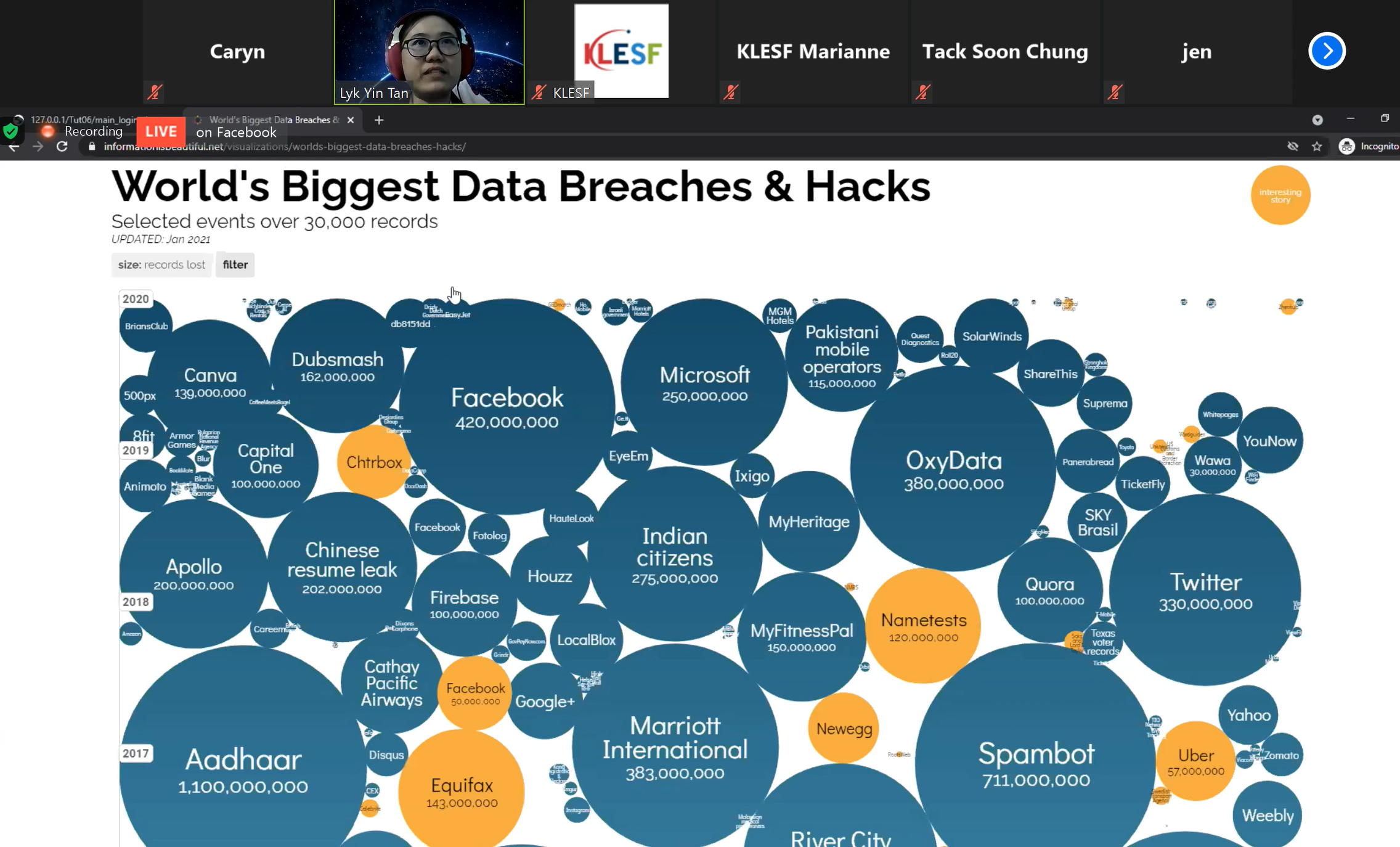 Data breaches on various companies
Tan also explained some of the world's biggest data breaches and hacks in history. "The six types of losses are the investigation cost, verification cost, restoration cost, compensation cost, the value of loss and future loss. The reasons which led to hacking were the organisation, money. Cyber-attack is a malicious attempt by an individual or organisation to breach the information system of another individual or organisation. Usually, the hacker sells the data to scammer, while the scammer uses that data to scam potential victims," added Tan.
Additionally, Tan also advised participants to download free contents or software from trusted and reliable websites as free software and programmes may contain malware or worms. "Nothing is secure on the internet. When we are connected to the internet, we are connected to the whole world and the whole world is connected to us. Thus, prevention is better than cure. When using the public terminal of a shared computer, always remember to log out and clear browsing data. To avoid pre-installed malware, use key encryption software, anti-malware programme or online keyboard."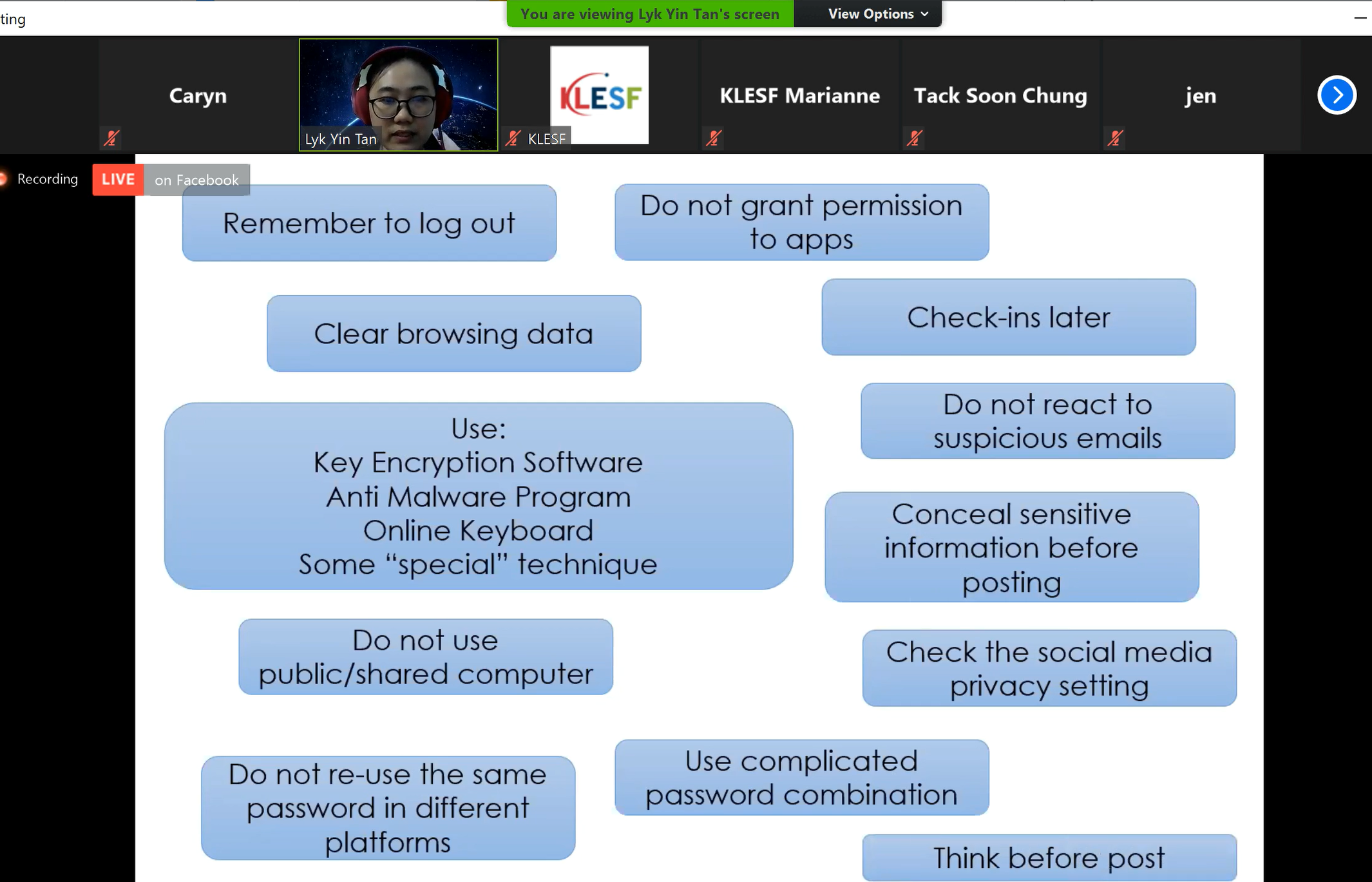 Tan explaining ways to prevent from being hacked