Young entrepreneurs from Uganda share how to balance work and study lives
The Department of Soft Skills Competency of Sungai Long Campus organised a talk titled "Young Social Entrepreneurs: How to balance your study time and your community engagement as a student? – Refugee Kids' Future Vs Covid-19 (Kyangwali Refugee camp in Uganda)" on 19 June 2021. Invited to speak at the talk were civil engineering students Anson Liow and Joel Baraka from the University of Wisconsin-Madison.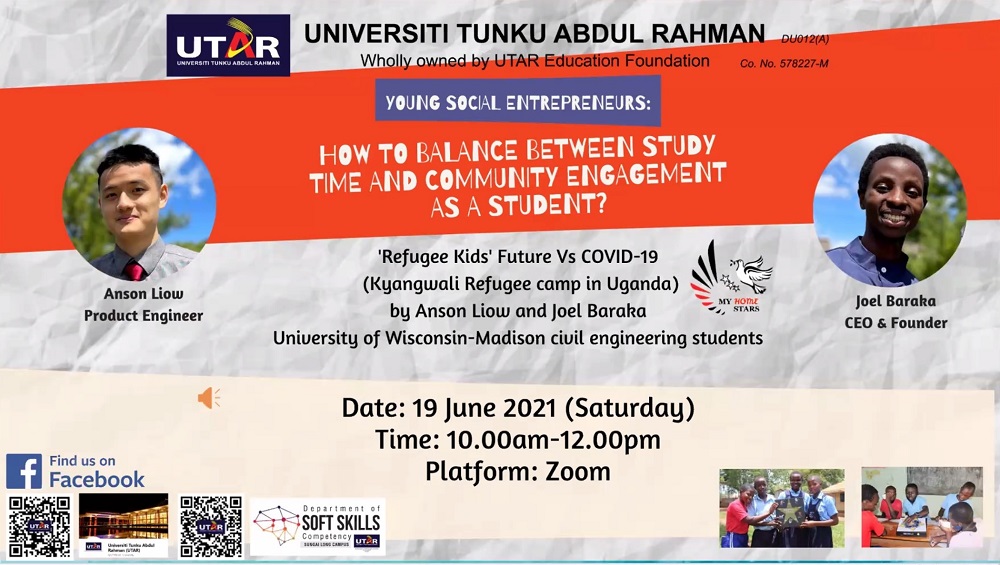 Poster for the talk
They started the talk by introducing themselves. Joel Baraka, the founder and CEO of My Home Star, grew up as a refugee in Uganda. He has six years of experience in game designing. Anson Liow, on the other hand, is the product engineer for My Home Star. He has also volunteered to be a refugee teacher in Malaysia previously. He is in charge of redesigning the 5 STAR-Z board and creating the current packaging design.
They designed an educational board game called the 5 STA-Z to create a fun learning experience for the underprivileged students in Uganda. Now, they have over 2,000 users and the numbers are growing constantly. According to them, the students were extremely excited and grateful to have a game like this as they can enjoy playing and learning with peers.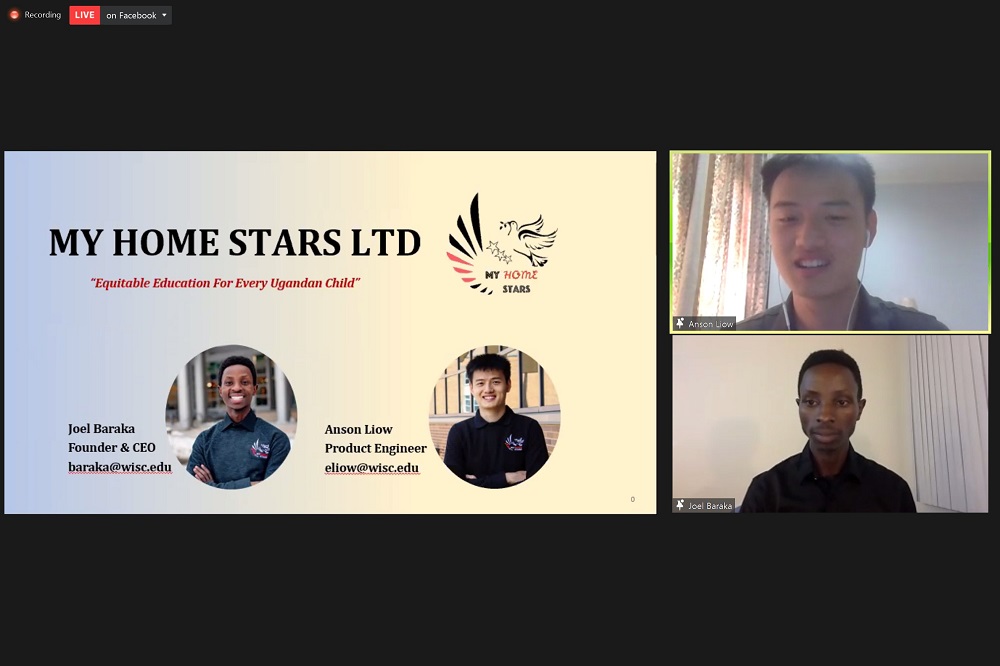 From top: Anson Liew and Joel Baraka
Joel shared his personal experience and talked about the challenges of under-resourced communities. One of the challenges is limited learning resources, classrooms and teachers. There are about 200 children in one classroom and eight students share one textbook. There is also a lack of electricity, so the students find it hard to study at night. The children also have no access to secondary education, hence the repeated poverty status. He had the passion and wanted to do something to help them. So he started to create this game.
They started getting help from people around who were good at designing and came up with the design for the 5 STA-Z board game. They then took the opportunity to sell the board game at book stores and game stores. Anson Liow began with hand-drawn designs on the packaging and slowly transformed it into a more colourful design. They also used star patterns in the design because they wanted to inspire children to be their own star.
A lot of communication had to be done with the manufacturer in the process of designing the 5 STAR-Z board game although they started with only one prototype. However, it was all worth the while as children began getting excited as they played the games and started asking questions and learn while they played.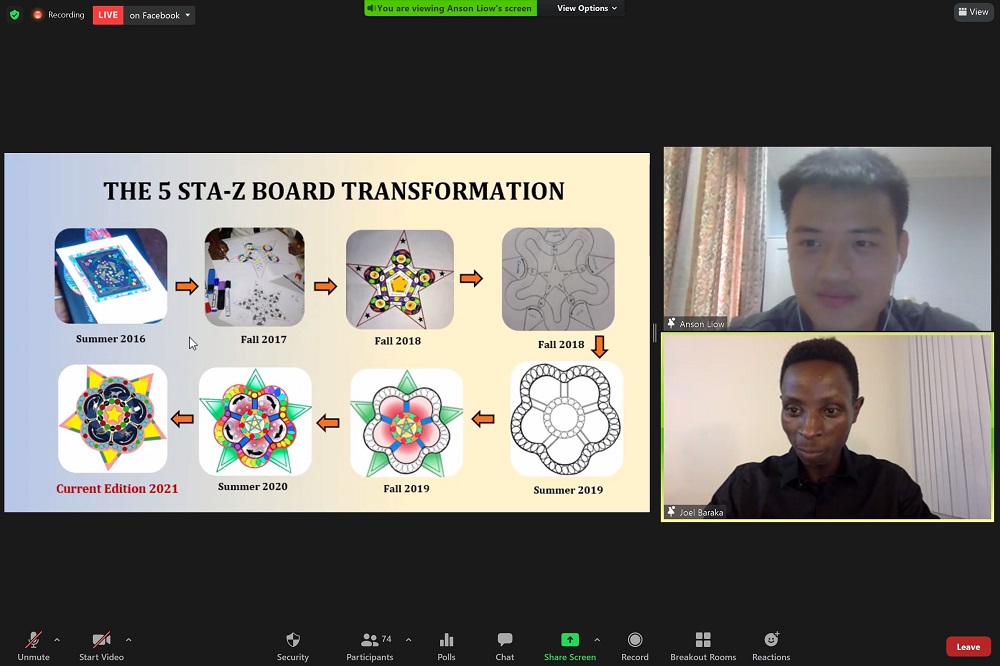 The design of 5 STA-Z board game
Speaking of finding a balance between study and maintaining their roles at My Home Stars, Anson Liow said, "Setting daily and weekly goals are important. We need to understand our priority and manage our time better." He advised, "Fight to give more access for people to have their shot in education. Also, find passionate people to join your team and grow together. No matter what stage you are currently in, take time to think about why you started and see how far you can go. We have a strong desire to create an impact and provide children with a better future. "
"All schools were closed due to the Covid-19 pandemic. We had to improvise and be resourceful to be able to continue. We set realistic goals to inspire ourselves. We are grateful to our passionate team for making this a success," Joel said as he shared the challenges that occurred during the pandemic.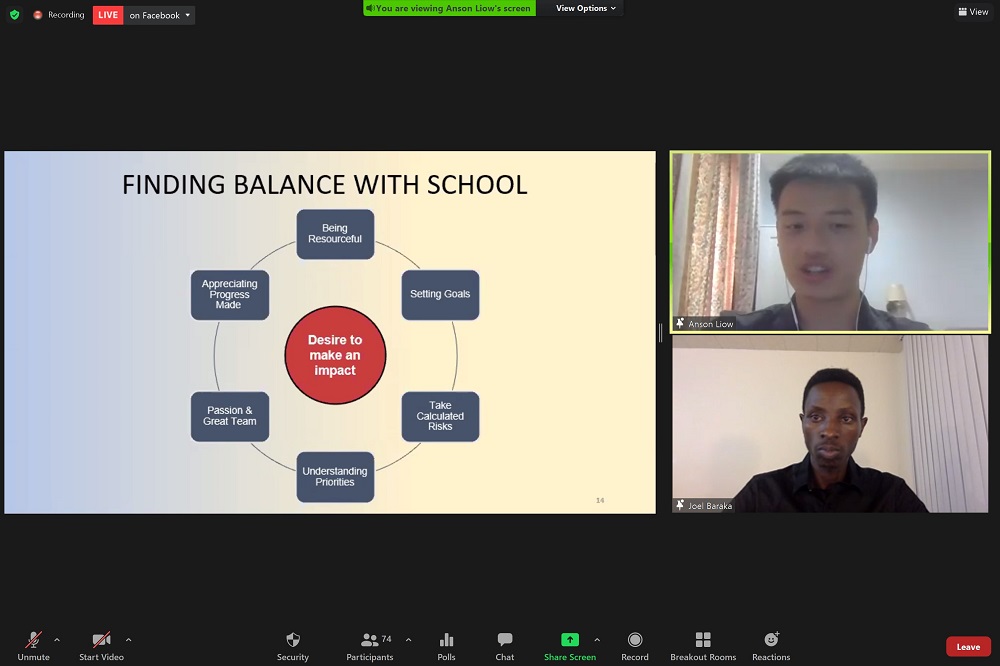 Speakers sharing how they balanced their lives
They also shared how they measured the impact of their innovation. They separated the children into treatment and control groups. They measured the test score before and after to see the results. They were able to see a four per cent improvement in the treatment group. With their innovation, they were able to reach 4,800 students, distribute more than 900 game sets, print more than 480,000 content cards and support more than eight local businesses.
Anson Liow sharing the progress made by their team
They planned to reach one million children over the next five years and expand their business to three other countries. They also planned to do an online version to make it available for all users. It is a potential plan but due to the difference in languages and subjects, it may take a longer time to prepare. The team then expressed their hope to see the board game utilised in Malaysia in the future.
They ended the session by sharing some words of encouragement with the students. They said, "Everything starts from passion. Things take time. Think about the person you want to impact. Stick to it and keep doing. Inspire and make a difference."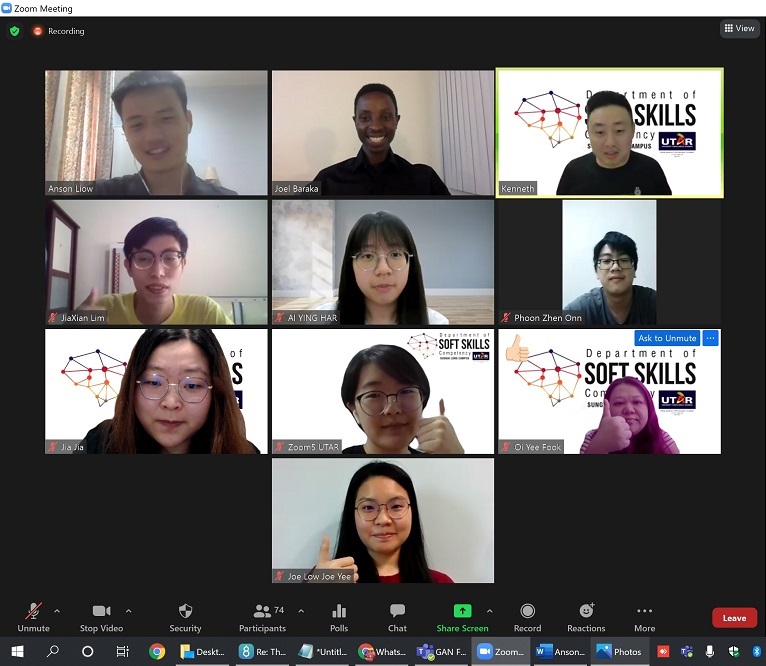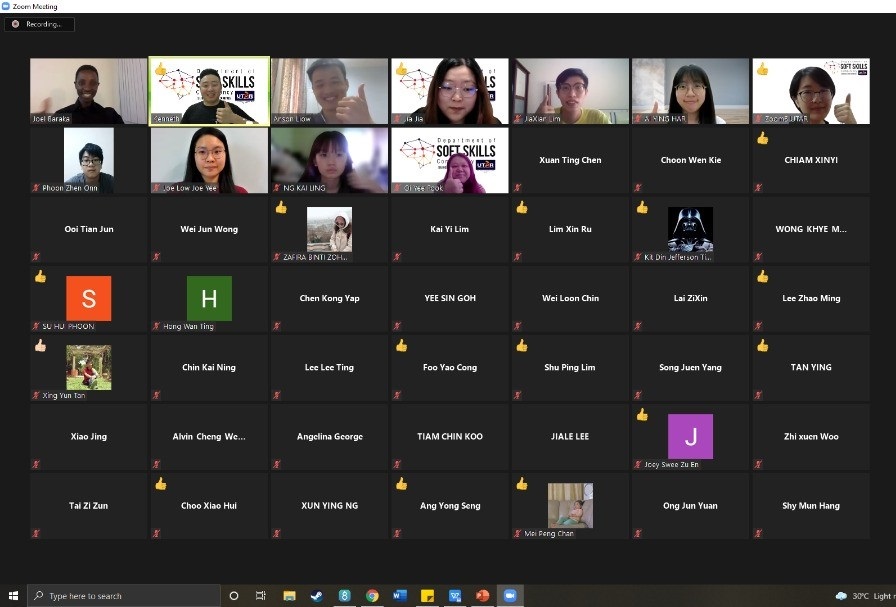 Group photo with speakers and participants