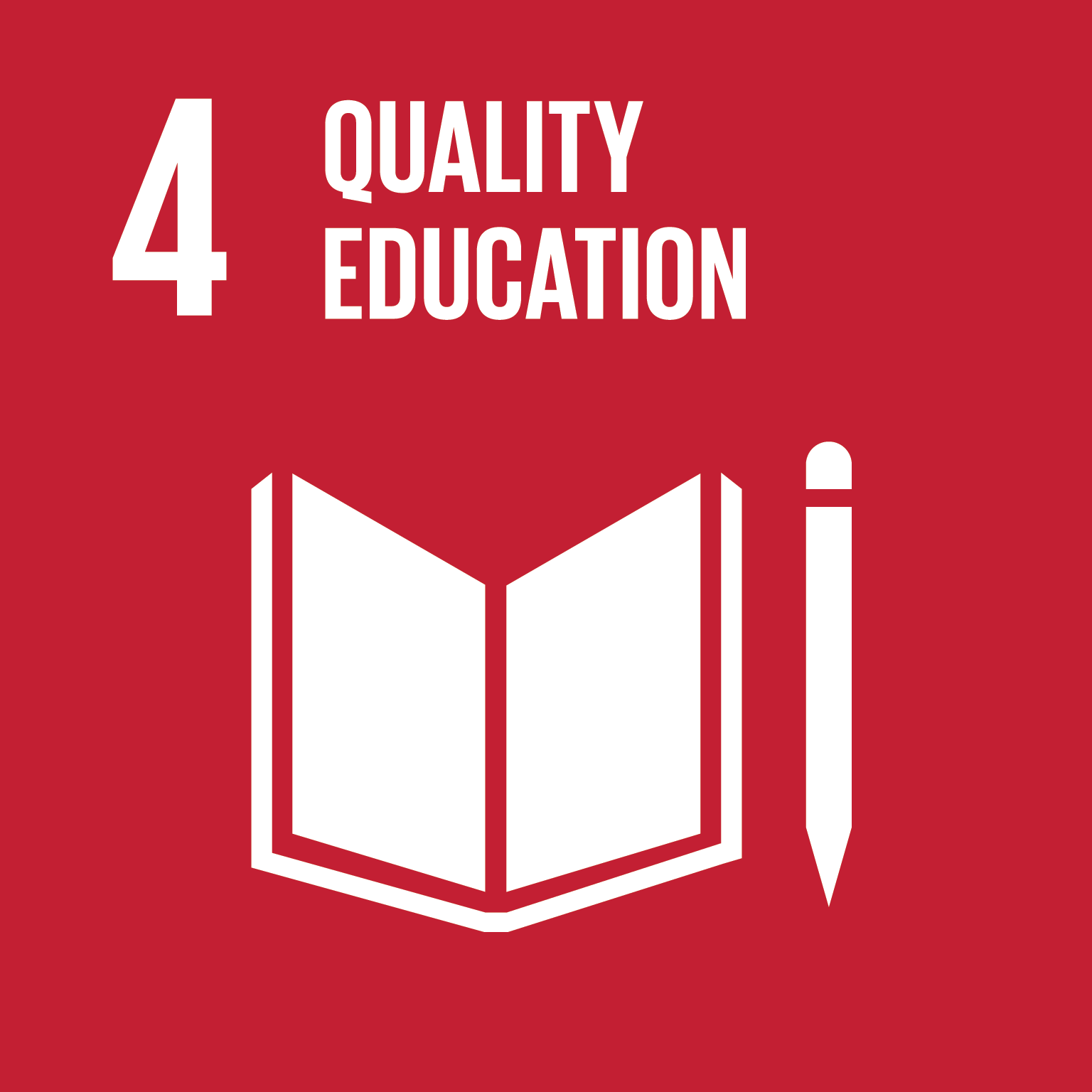 PETRA Group CEO shares about being a social capitalist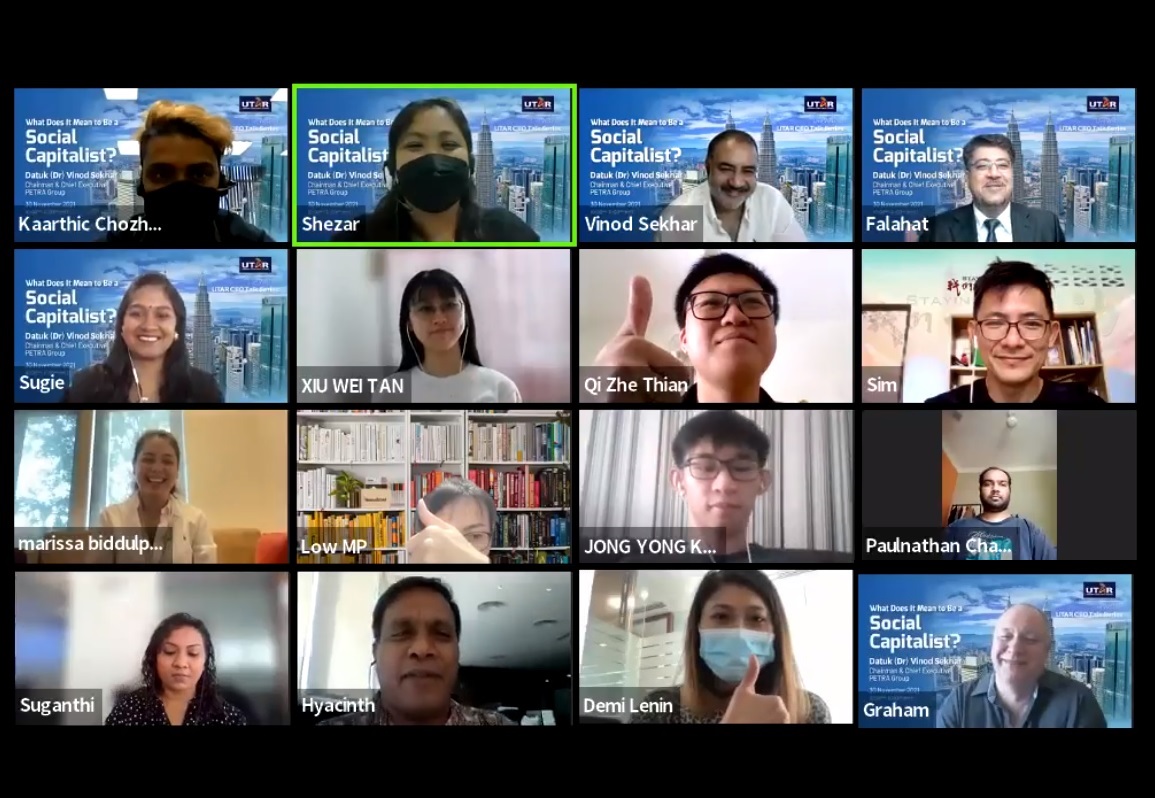 Datuk Dr Vinod (top row, second from right) with participants
UTAR Centre for Corporate and Community Development (CCCD), in collaboration with PETRA Group, organised a webinar titled "What does it mean to be a social capitalist?" via Zoom on 30 November 2021.
The invited speaker was a prominent industrialist and philanthropist, Datuk Dr Vinod Sekhar, the chairman and chief executive of PETRA Group. The webinar was moderated by Centre for Entrepreneurial Sustainability Chairperson Assoc Prof Dr Mohammad Falahat Nejadmahani.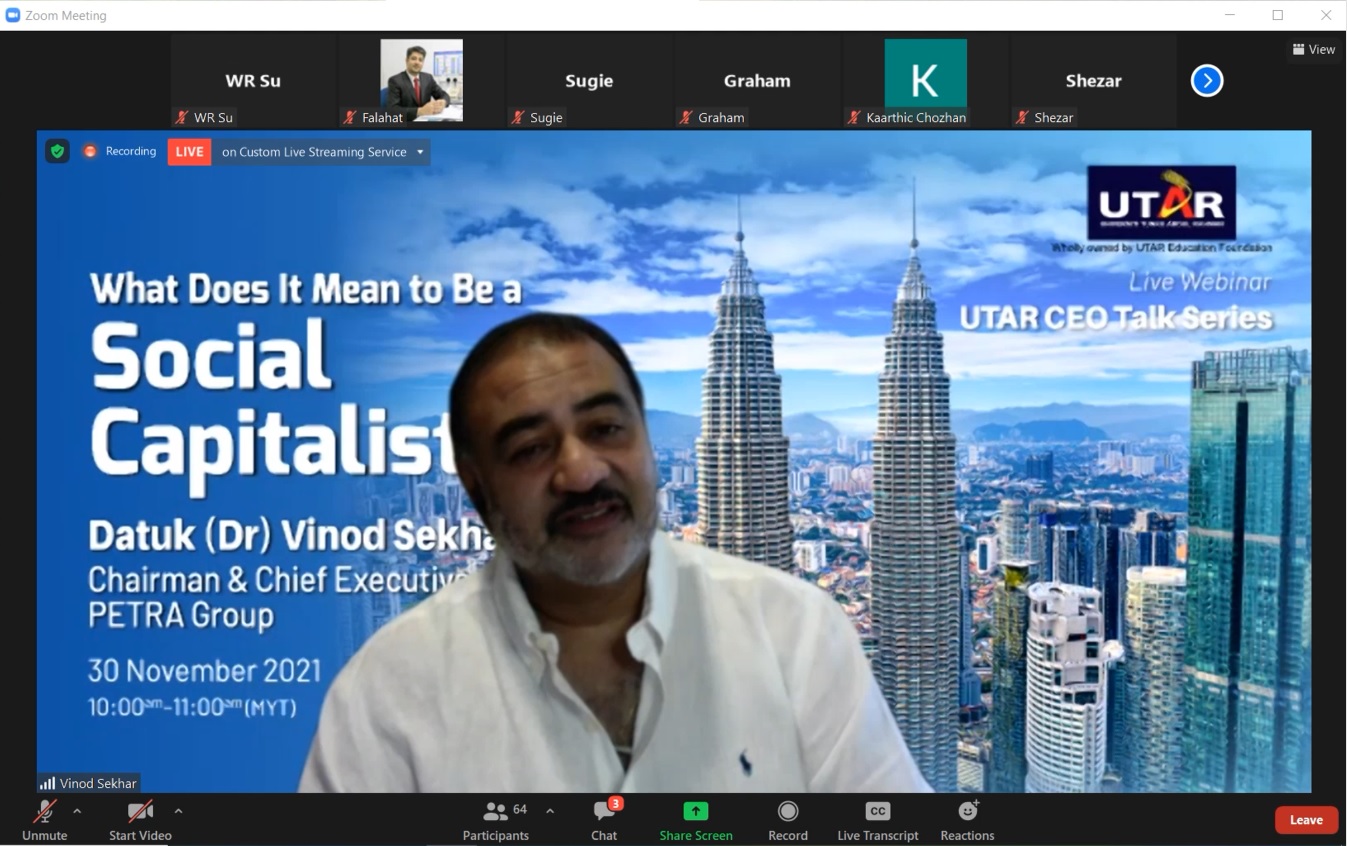 Datuk Dr Vinod during the webinar
In his talk, Datuk Dr Vinod shared his life journey, "Many people think that I inherited wealth from my father. This is not true. My father retired with just his pension and EPF. He was a straight and integrity person," he said. He mentioned that he only inherited a reputation from his father.
Datuk Dr Vinod did not come from a rich family background. In fact, he had to get a scholarship to go to school abroad and university, and earn money while studying to cover his tuition fees. He began his business career while he was still in college, studying biology, where he started the Vincent Siefer Clothing Company, which sold college embossed shirts to students at American universities. He also created the Sitavani Foundation, which focused on the education of children as well as child development programmes.
"We, who are in business cannot disengage from society or societal development. We are part and parcel of the community. We make money for the community. We support the community. If the community is healthy, so are we," he said, adding that business should internally involve society and community.
He also highlighted the importance of having passion in doing business, "Understanding and passion are the keys to being an entrepreneur. True entrepreneurs have passions for some things, believe in some things, whatever it is, and then go forward with it. That is the critical element of being an entrepreneur."
He also gave some advice and encouragement. "Passion gives you tenacity. Tenacity is the thing that will keep you going. You need passion and tenacity to be successful. We all fall. Failure is a lesson and an important part of life," he said.
He mentioned that social capitalism is sustainable wealth creation. "You cannot just gouge at something. That will cannibalise the market and everything else would collapse. You have to build and create. When you play a role in your community and environment, you become healthier; your business does better and you will have more markets. It is healthier, stronger and longer-termed. You will grow, and the others will grow with you. That's social capitalism," he said.
The webinar ended with a Q&A session, followed by a group photography session.
Click here to view the video.