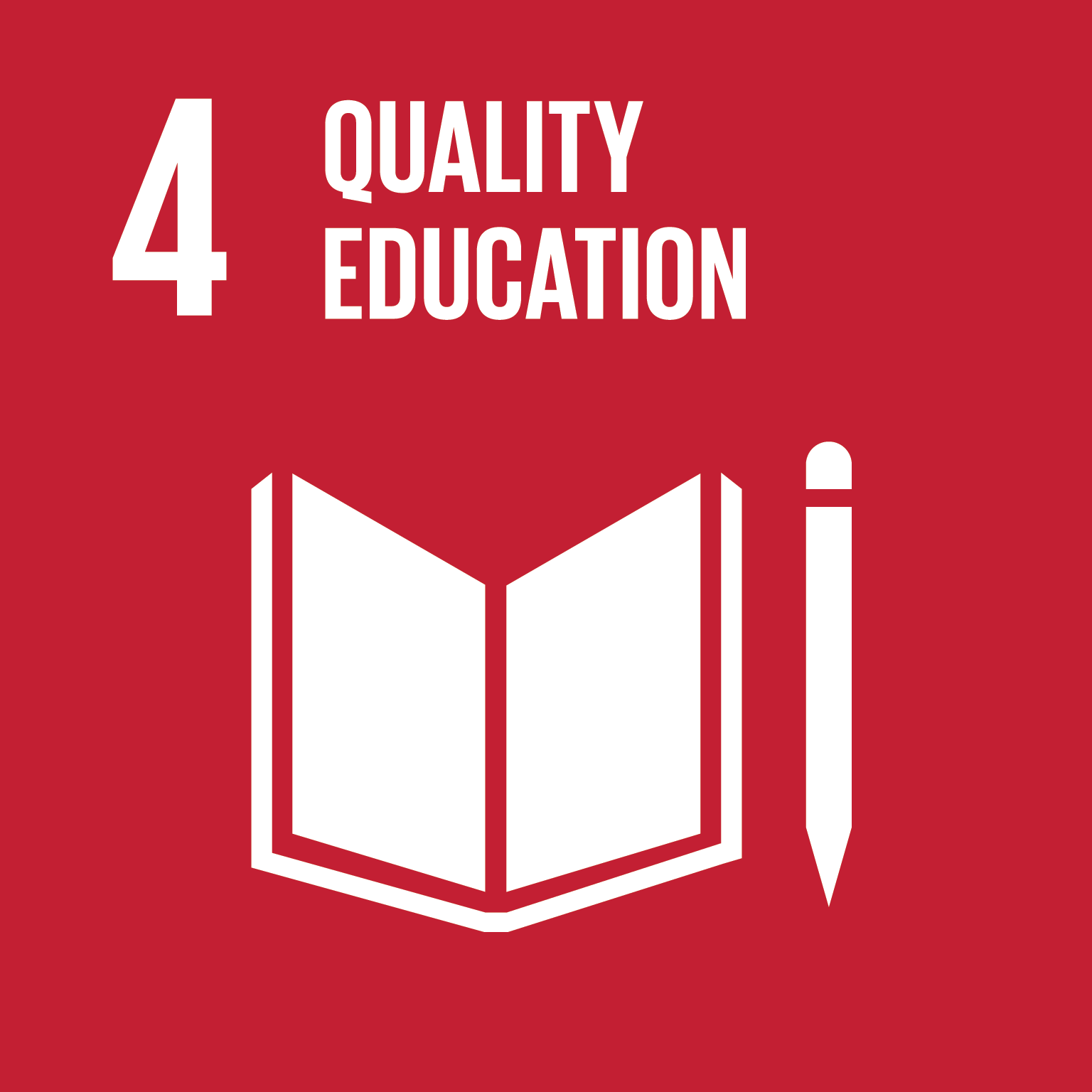 The principal impact of the 2022 Malaysian Budget Proposal
UTAR Centre for Corporate and Community Development (CCCD), in collaboration with the Centre for Entrepreneurial Sustainability (CENTS), organised a webinar titled "The Principal Impact of the 2022 Malaysia Budget Proposal" on 3 December 2021.
The webinar was delivered by Faculty of Accountancy and Management (FAM) lecturer Yap Wai Onn Yap who is also a chartered accountant and a member of the Centre for Entrepreneurial Sustainability and Centre for International Studies (CIS). He is also a mentor for UTAR's Unovate Centre. The webinar was moderated by Dr Tee Peck Ling and Lim Wei Yin from FAM.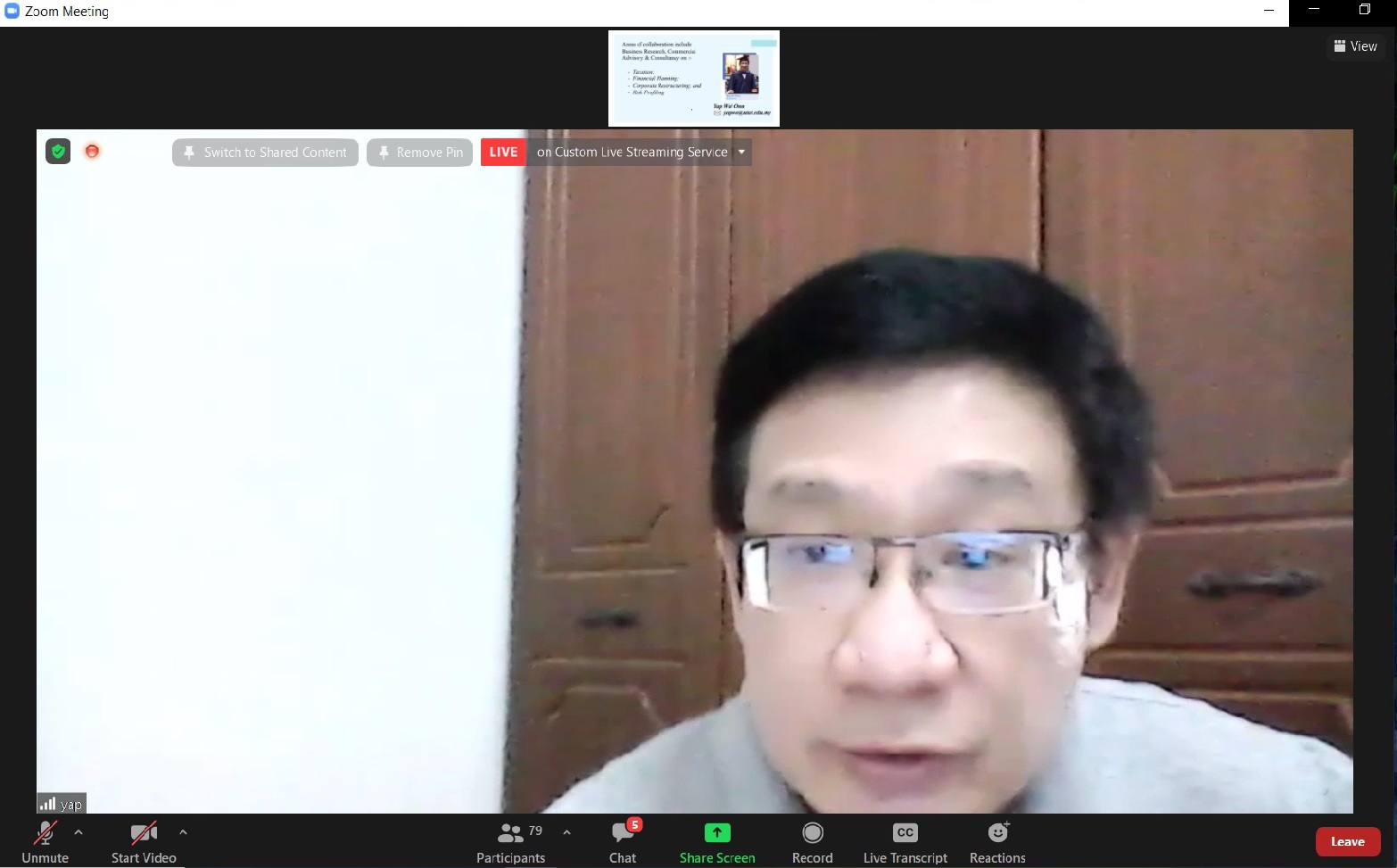 Yap during the webinar
In the webinar, Yap first talked about the key focus and strategy of Budget 2022 which is themed "Keluarga Malaysia, Makmur Sejahtera" (A Prosperous Malaysian Family). "The Covid-19 pandemic has brought hardship to individuals and companies. Presenting a budget will be a great challenge because we are talking about how we can balance our life and livelihood. It is a matter of striking a good balance between our life, our health and livelihood," he said, adding that the lockdown and restriction have worsened the situation, especially the economic activities of the nation.
He explained that Budget 2022 was built on three key pillars, namely Strengthening Recovery, Building Resilience and Driving Reforms. The budget also anchored three key focus areas, which were Rakyat Well Being, Resilient Businesses, and A Prosperous and Sustainable Economy. He further explained the key strategies for Rakyat Well Being; it included restoring lives and livelihoods, cultivating keluarga Malaysia and building a conducive environment. The key strategies for A Prosperous and Sustainable Economy involved sustainability agenda, bridging the economic gap, fiscal consolidation and revenue sustainability. Last but not least, the key strategies for Resilient Businesses were reviving business capabilities, driving strategic investment and recovering targeted sectors.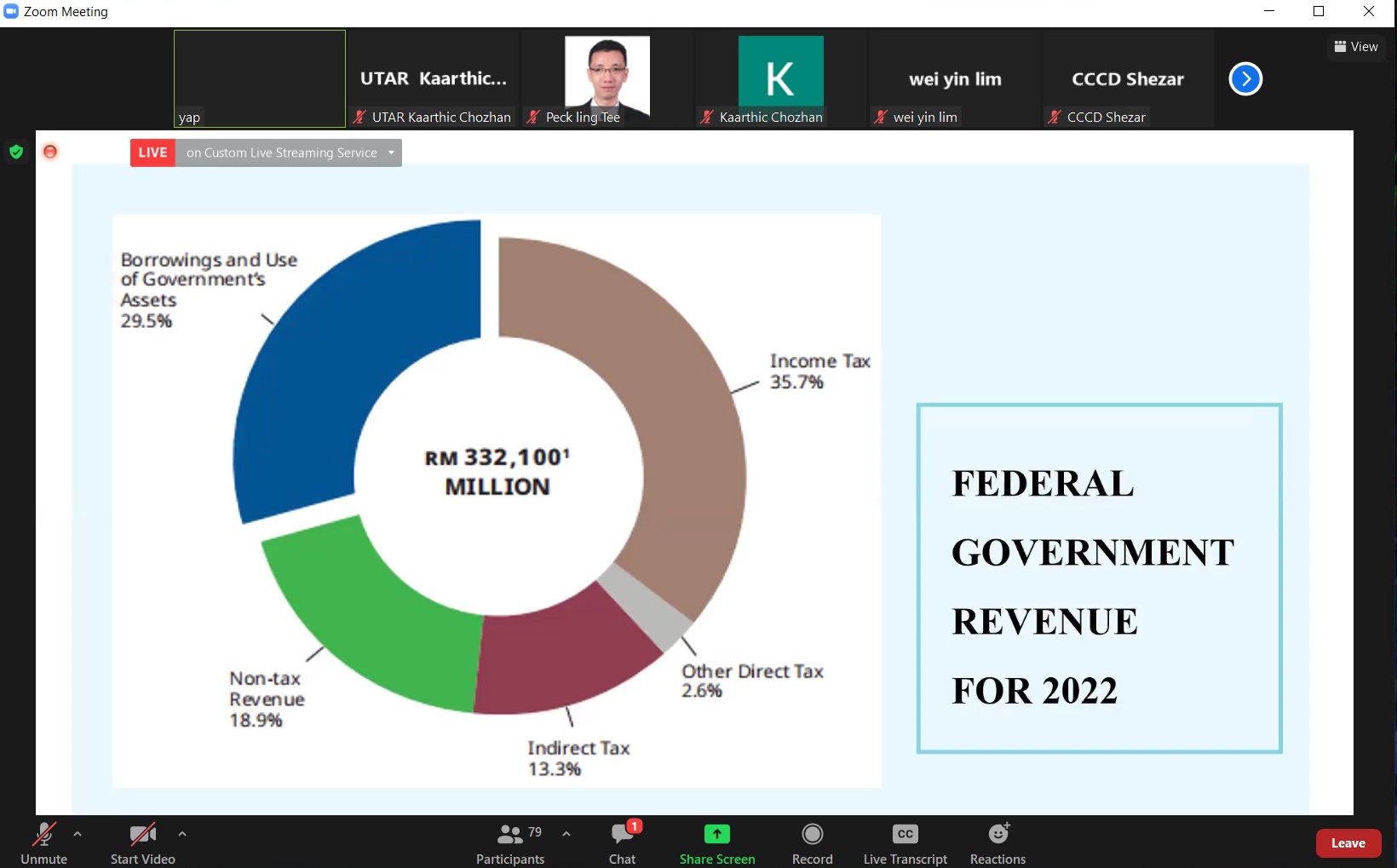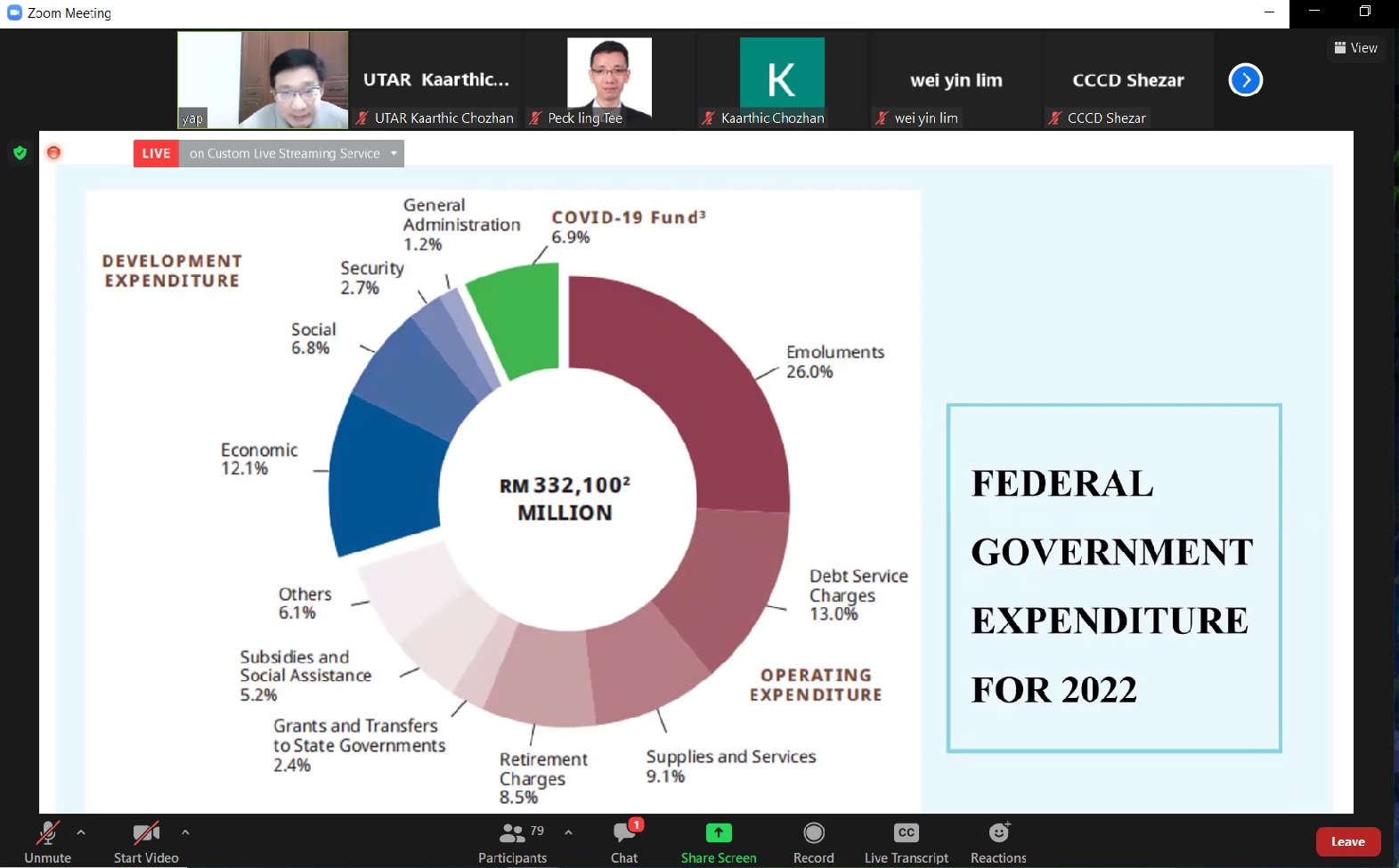 Yap presenting the Federal Government's revenue and expenditure for 2022
He also presented a chart showing the Federal Government's revenue for the year 2022 where the majority will be collected from income tax, which constituted about 36%. He also presented the Federal Government's expenditure for the year 2022 and shared the comparison of the Federal Government's finance from 2019 to 2022.
Yap also explained that foreign-sourced income received in Malaysia is taxable. Besides, he talked about the initiatives proposed in the budget, such as tax relief on the aspects of education fee, employee's contribution to SOCSO, medical expenses for serious disease, expenses related to electric vehicle charging facility or equipment, contributions to EPF, as well as tax exemption on e-sport tournament prize and many more. He also shared the key focus of the Institutional Review Board (IRB) and presented the summary of the Budget 2022.
Click here to view the video.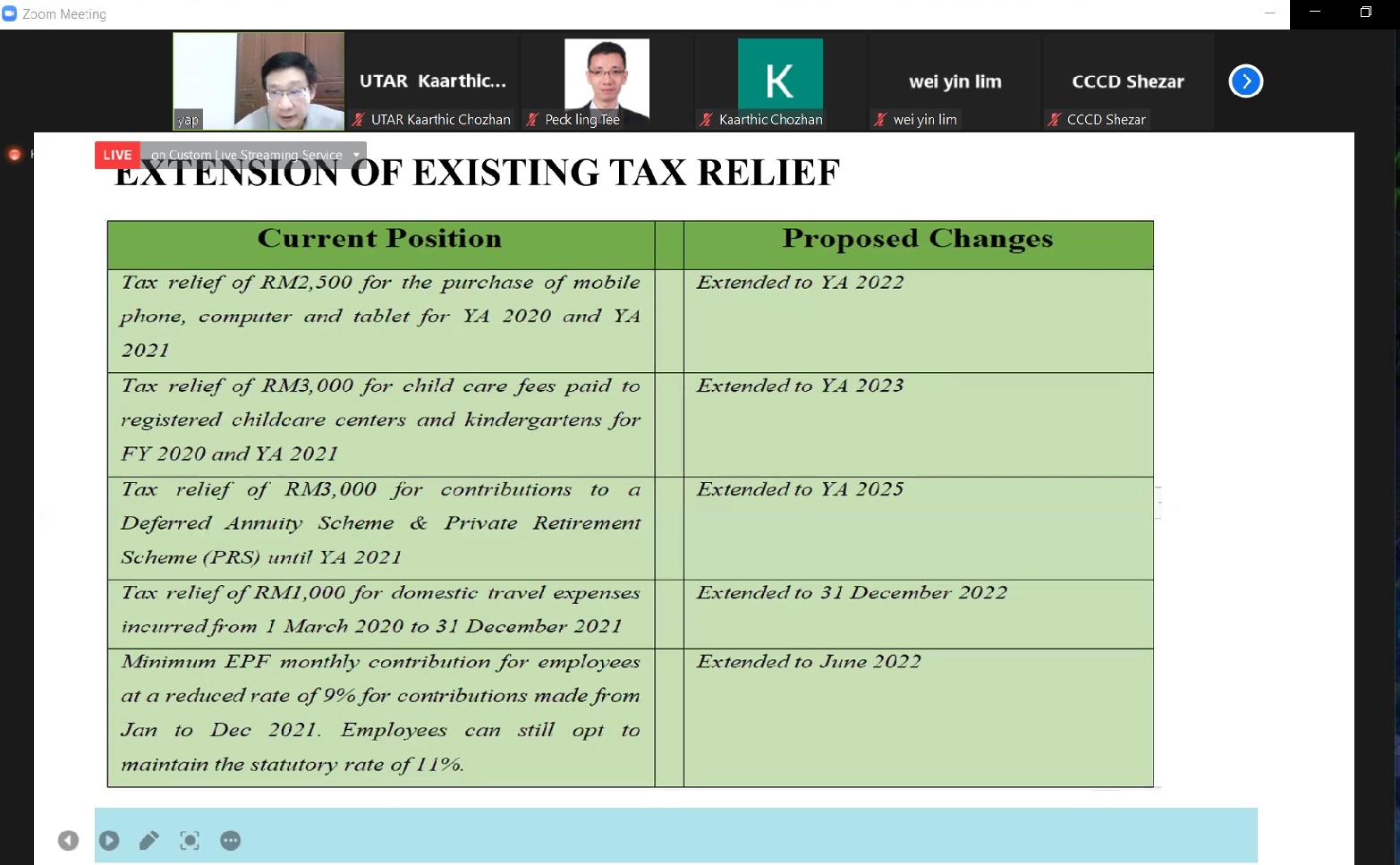 Yap sharing some tax-related incentives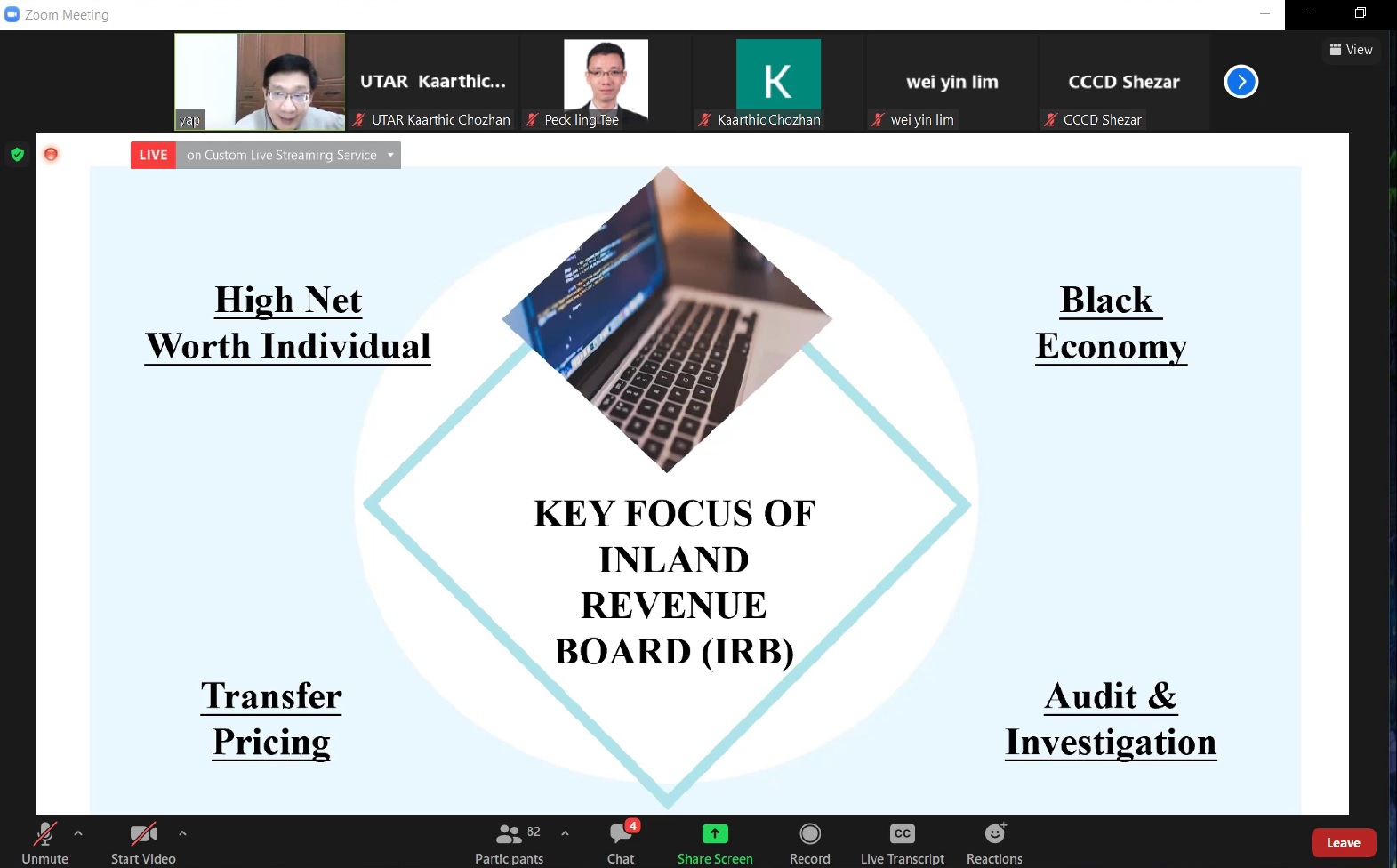 Yap explaining the key focus of IRB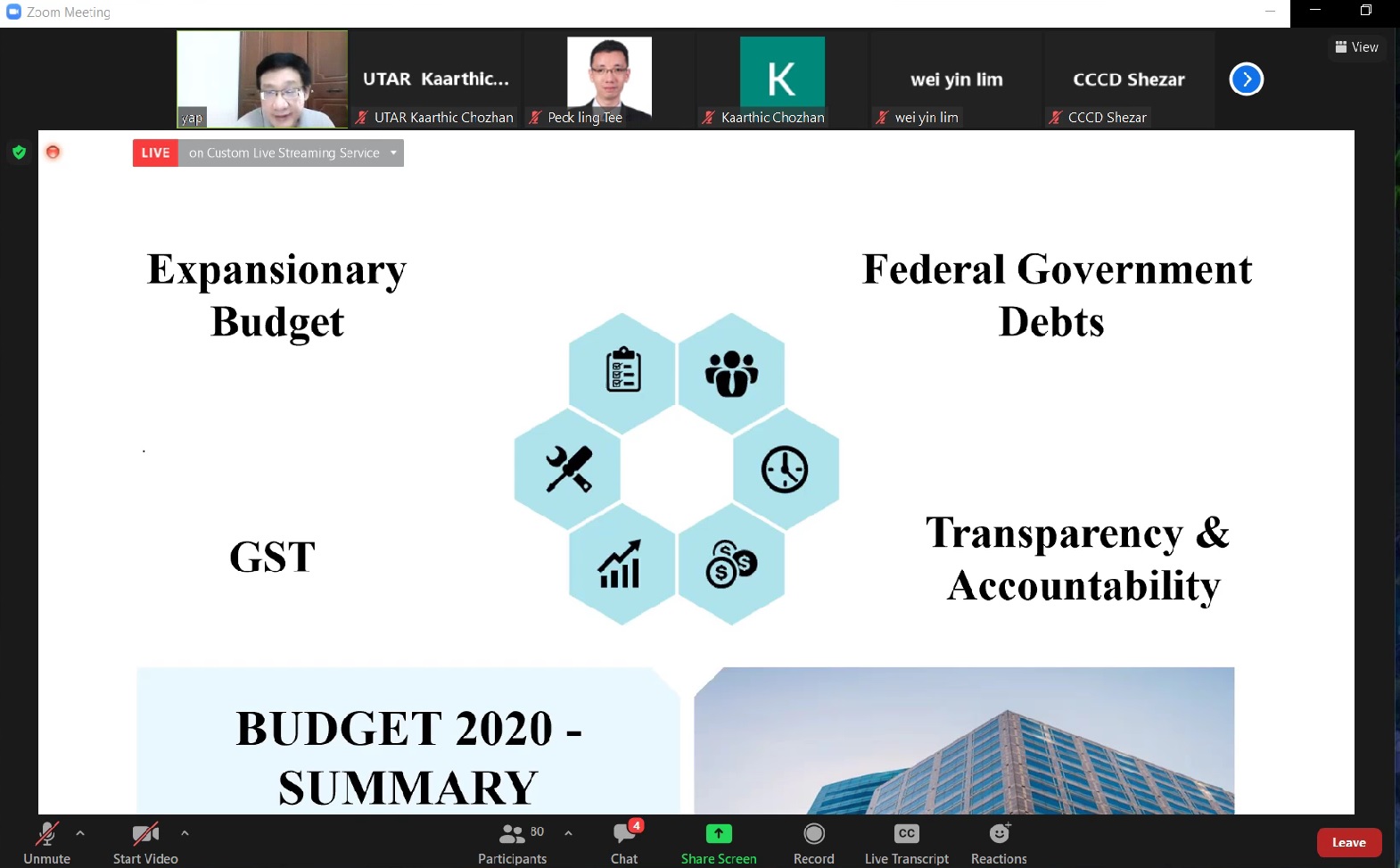 Yap presenting the summary of Budget 2022