Fun learning through Minecraft
On 6 July 2021, a webinar titled "Fun Learning through Minecraft" was organised via Zoom and Facebook Live in conjunction with the "Virtual Mind & Stem Festival 2021" held from 3 July to 7 July 2021. Invited to be the speaker was SJKC Chi Seng 2, Perak Teacher-cum-Global Minecraft Mentor Goh Kok Ming.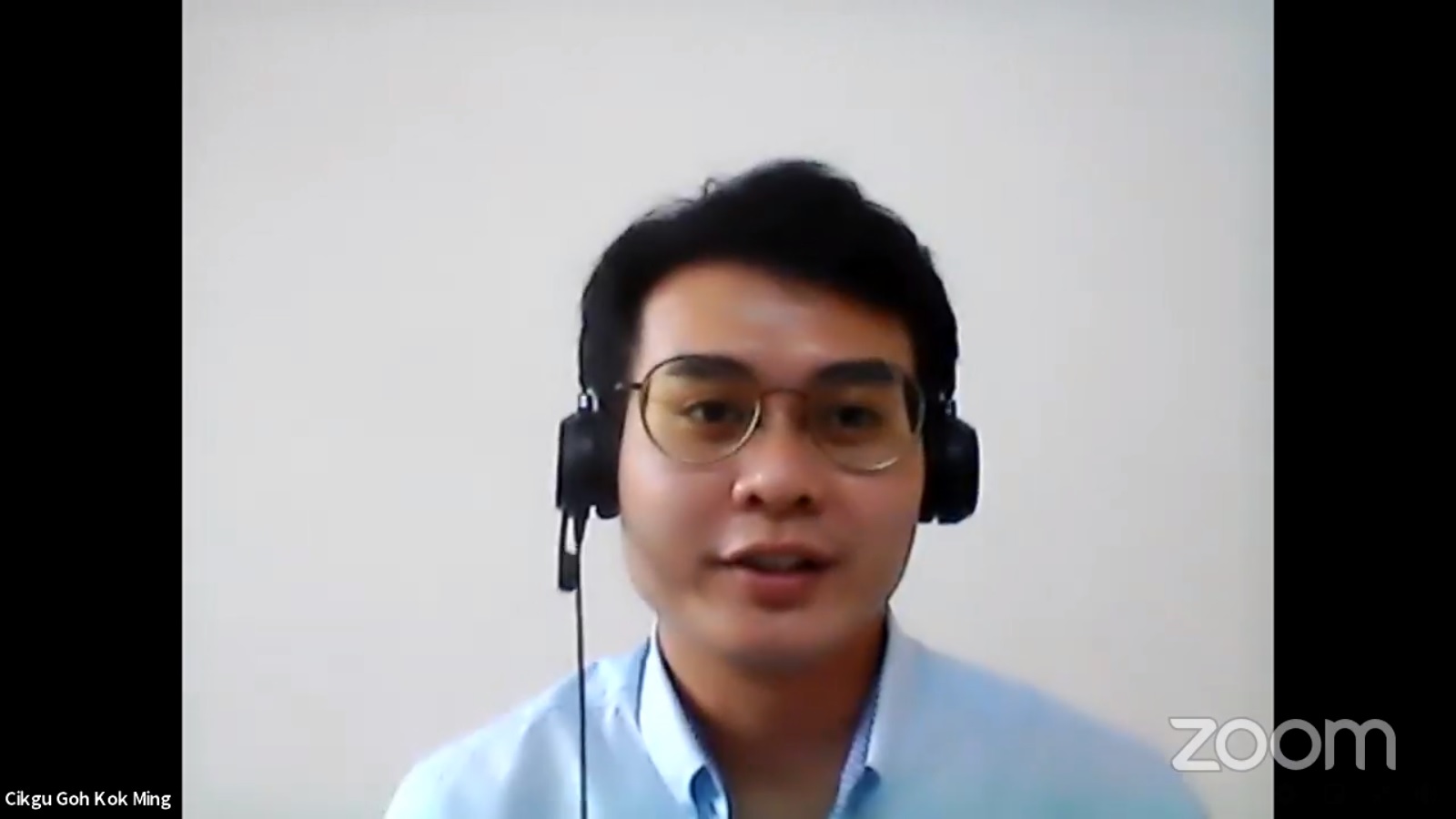 Goh
"Minecraft is not just a game; it can be used and integrated as an educational tool in our lesson. Today, I would like to show you how I introduced and integrated Minecraft into my lesson plans and had fun with my students," said Goh.
He continued, "Today's session will be all about 'Lesson Hacking with Minecraft Education Edition'. Nowadays, people often talk about gamification and game-based learning. Minecraft Education Edition is one of the popular tools that we can use to keep our students engaged and help them learn and stay accountable especially during this hard time. Besides, it can be used to encourage students' creativity, collaboration and enhance problem-solving skills in a digital learning environment. It would also help the students to cultivate deep learning through this platform. My belief is 'Play is the most powerful teacher' because everyone loves to play." He then shared the basic topics regarding Minecraft Education Edition.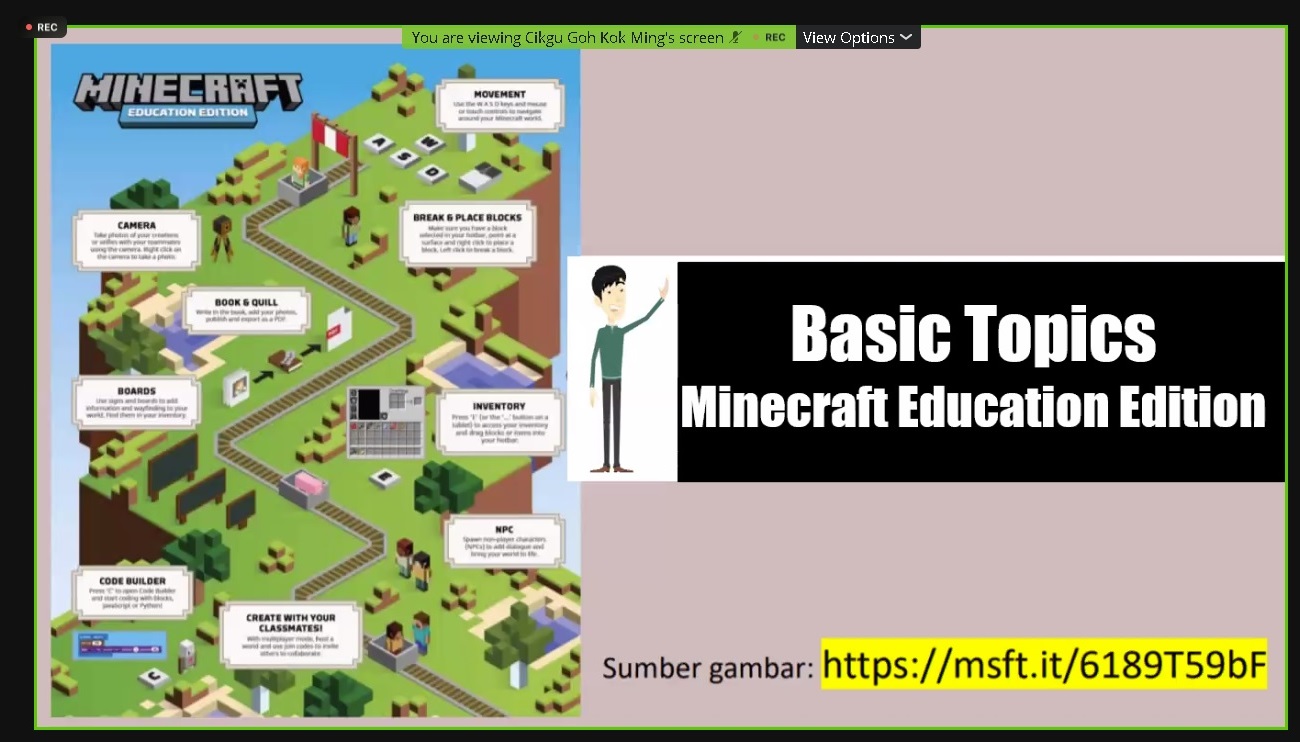 Basic topics of Minecraft Education Edition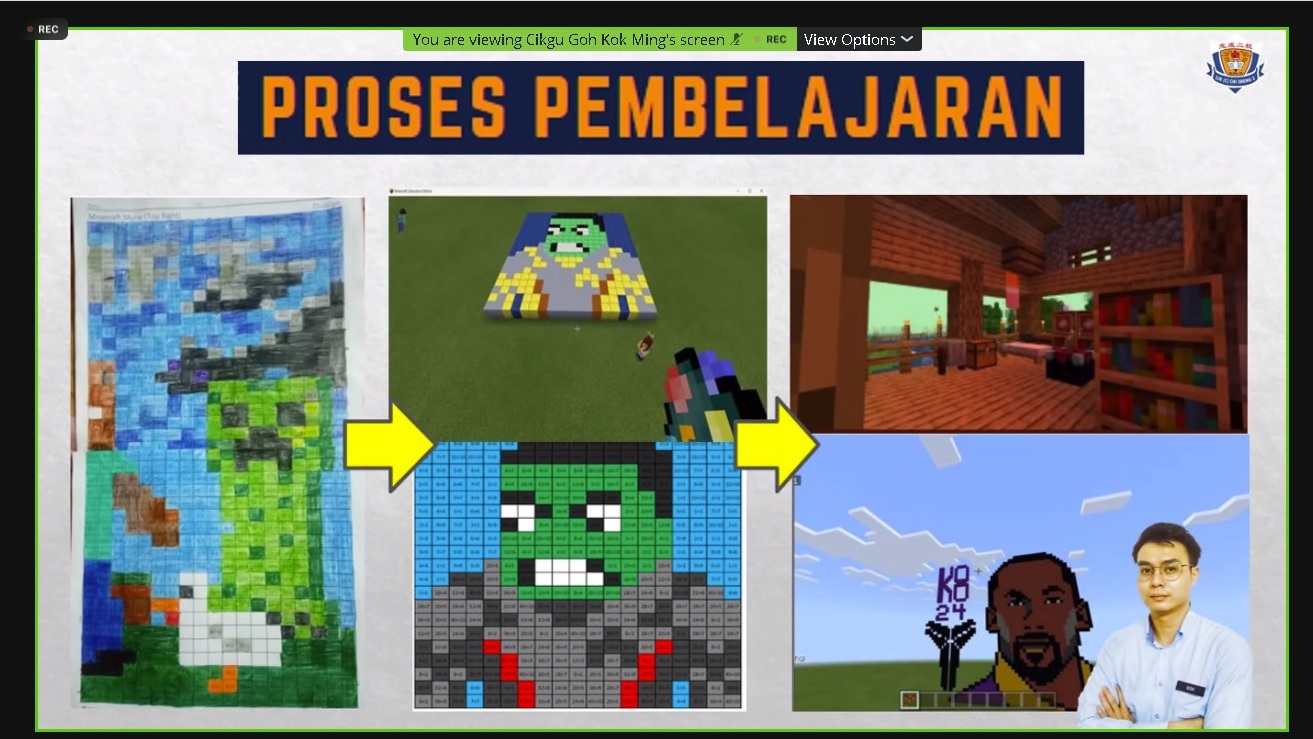 The learning process from basic to advance level
"Students enjoy playing Minecraft. To my surprise, they are more skilful at it. They are digital natives. They build the portal in one world and transfer it to another world; they make it more interactive, more challenging by using the survival mode. We encountered a lot of contextual challenges; one of those is exposing students to digital games. Since we come from a rural school, we have a digital gap with the schools in the city. To address these contextual challenges, I used Minecraft as a bridge between the connections; between the rural and city school, and it worked for me."
Throughout the webinar, Goh shared a few short videos, namely "Earth Hour 2020 Lights Off, Stars On" where he showed his students' project using Minecraft Education Edition to promote Earth Hour 2020, and "Minecraft Build Challenge April 2020", a learning artifact with Minecraft Education Edition to create an interior design (Dream Bedroom) where they participated in a "Minecraft April Build Challenge" titled "How To Build Your Dream Space During The MCO". On top of that, he also shared a short video titled "Creative Classroom 2020", a futuristic classroom that meets Sustainable Development Goals. It was created by Year Three students to participate in the UNESCO Challenge.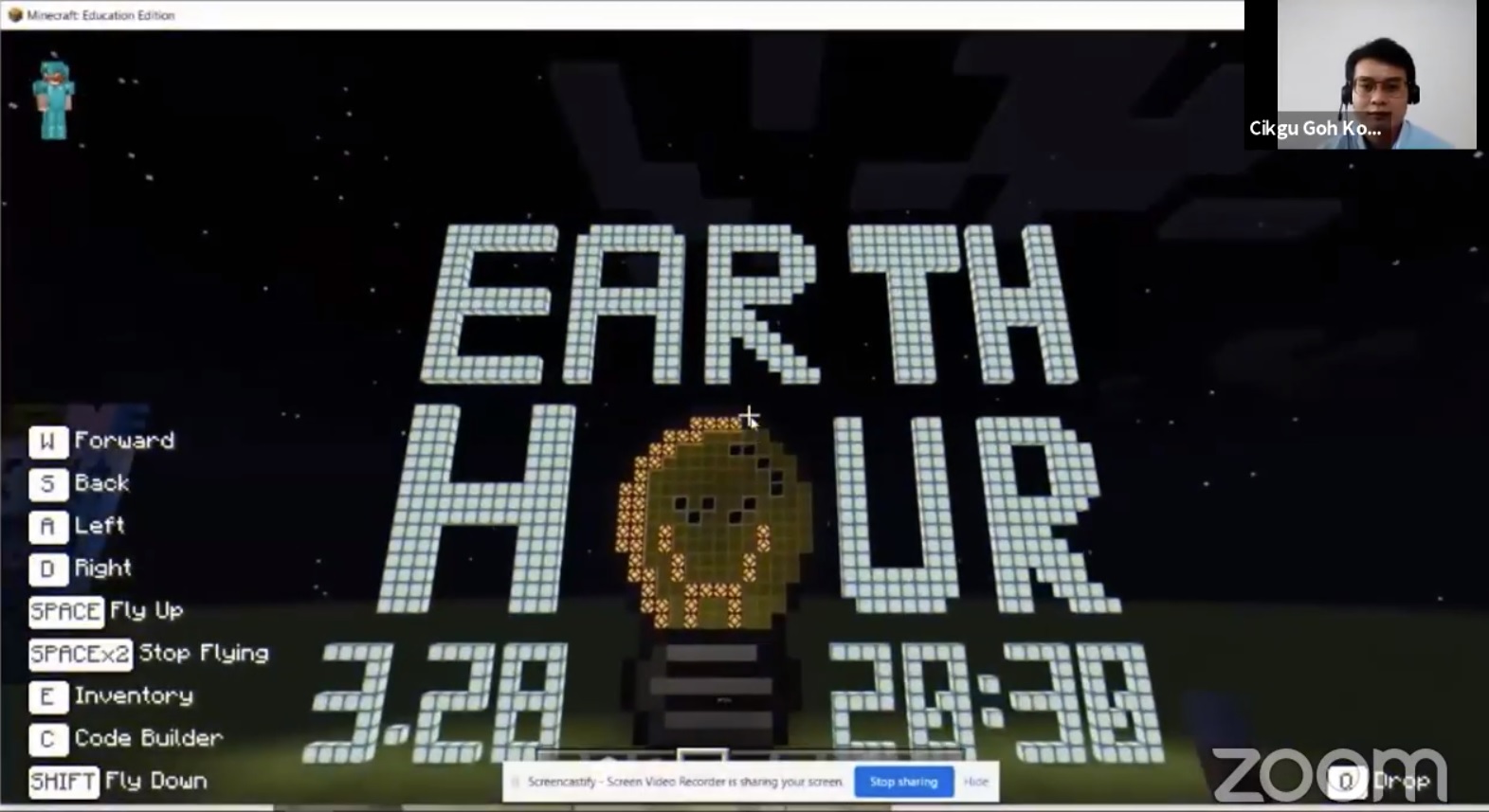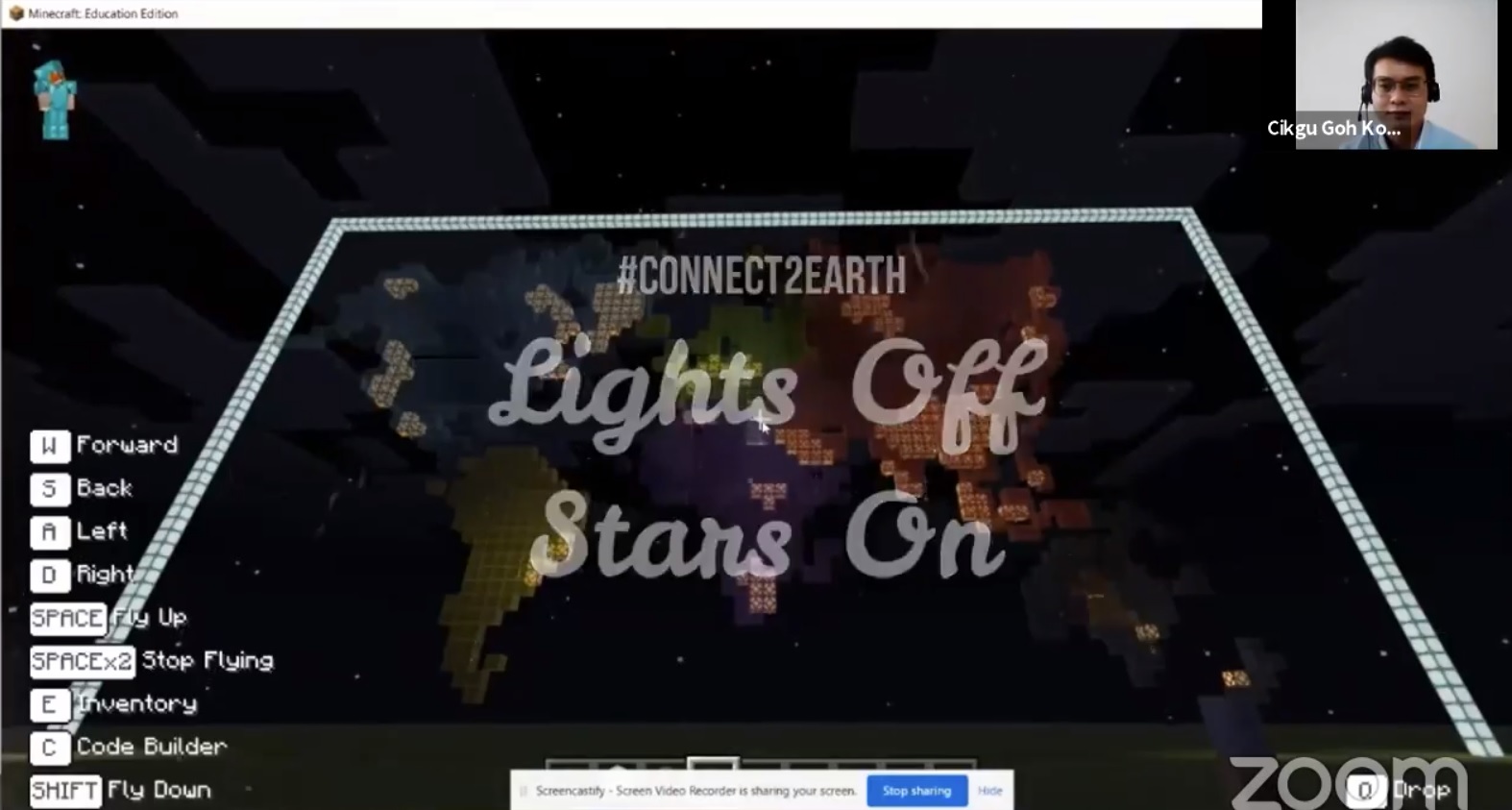 Students promoting Earth Hour 2020 using Minecraft Education Edition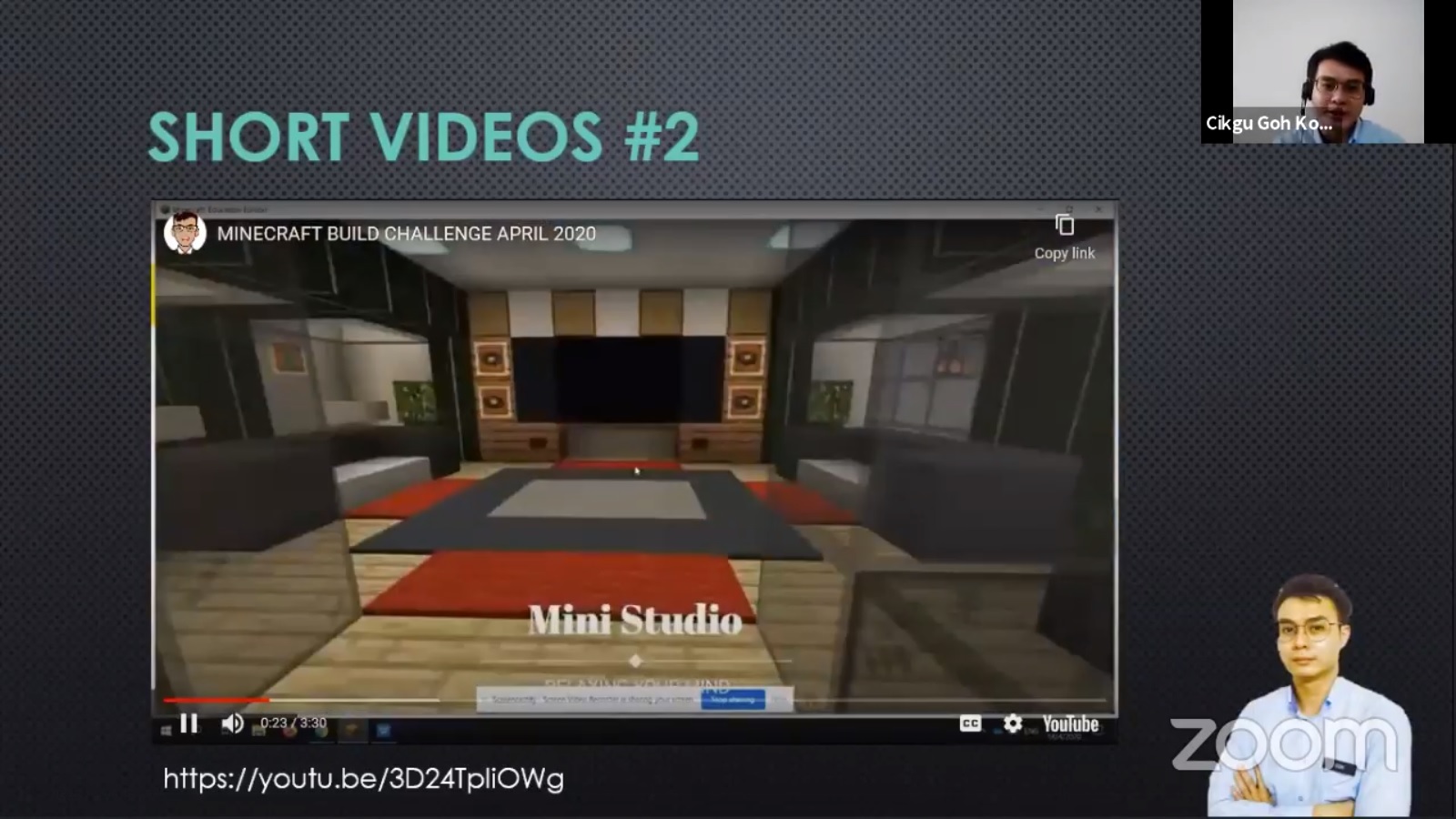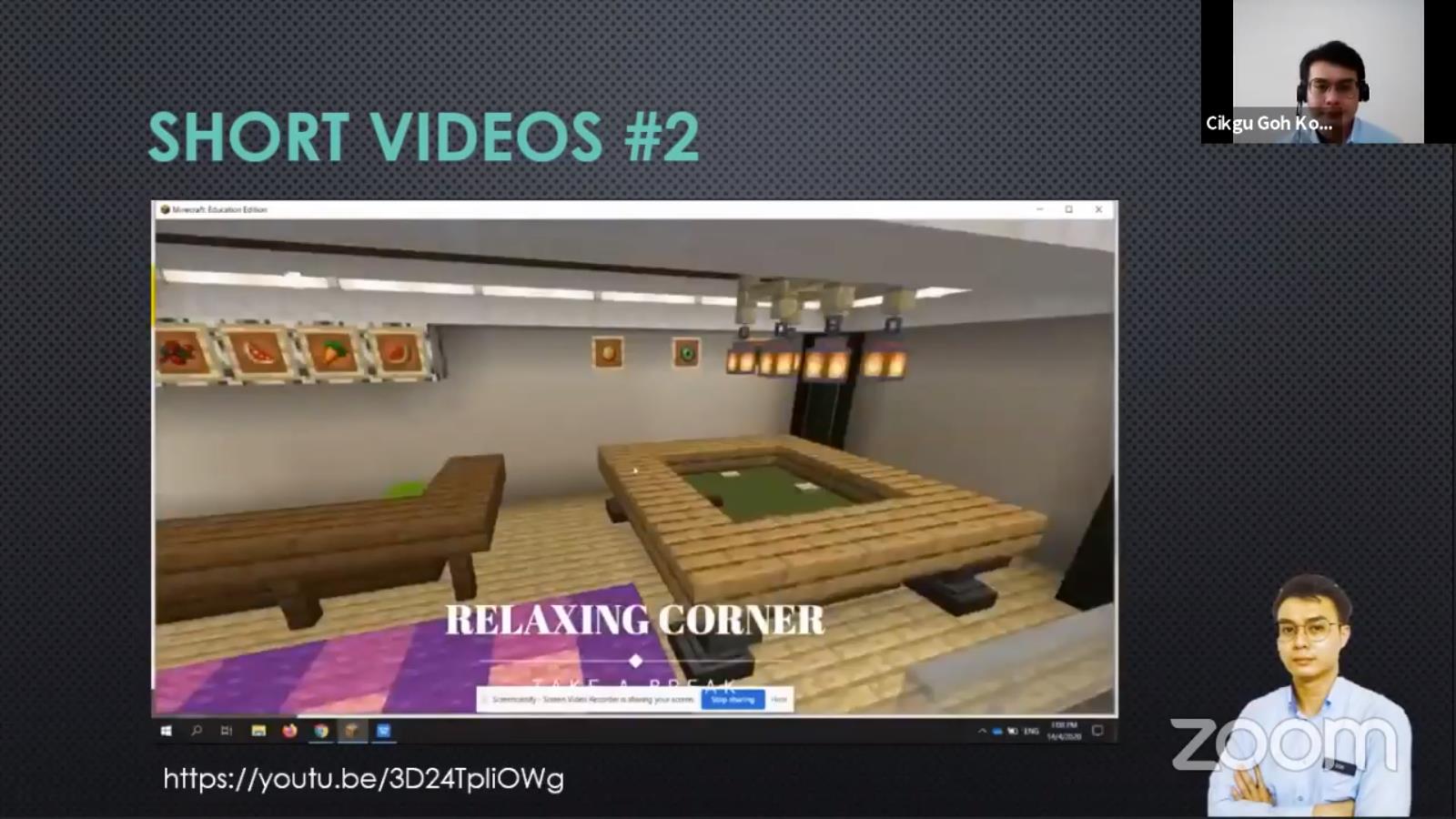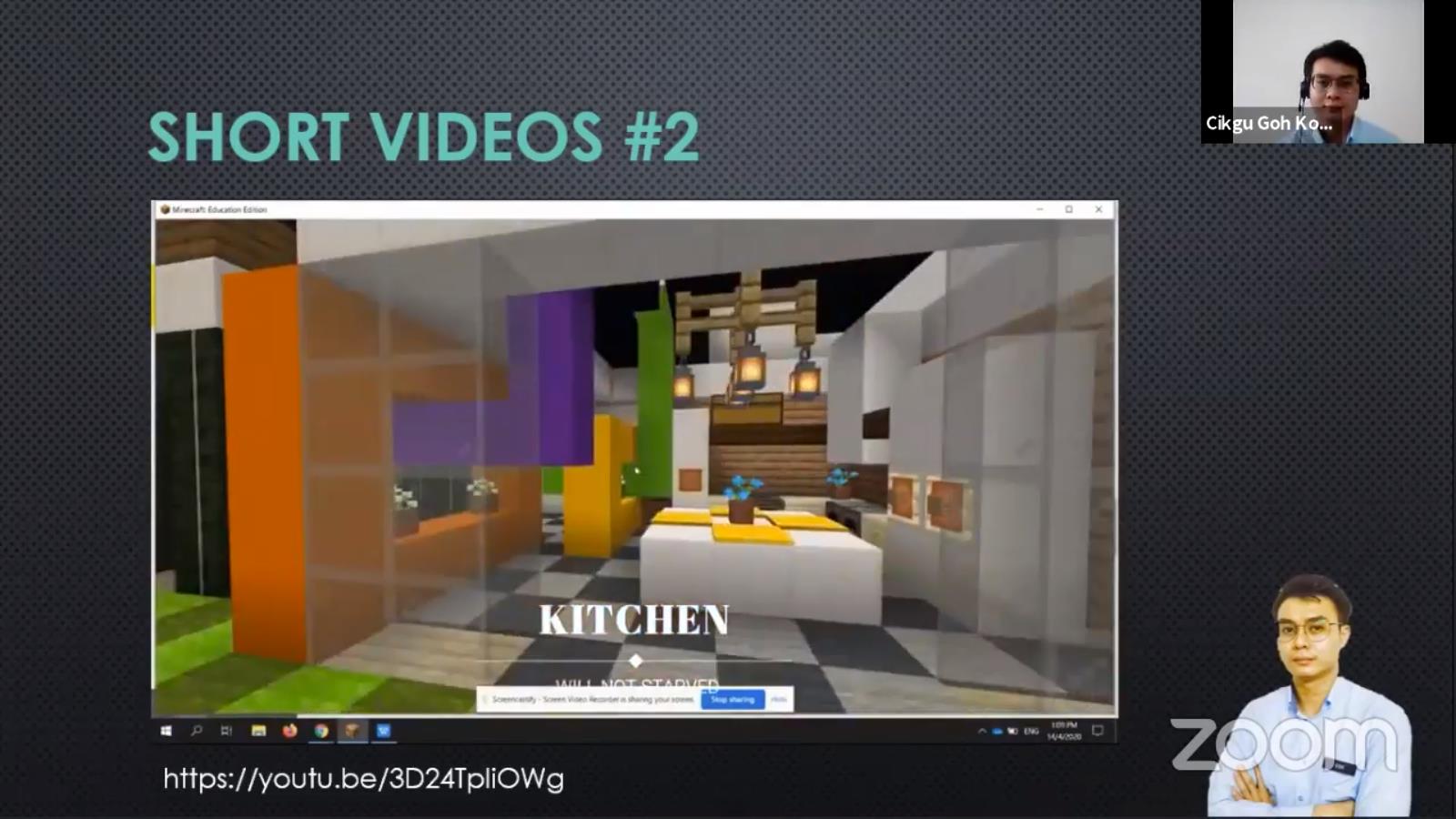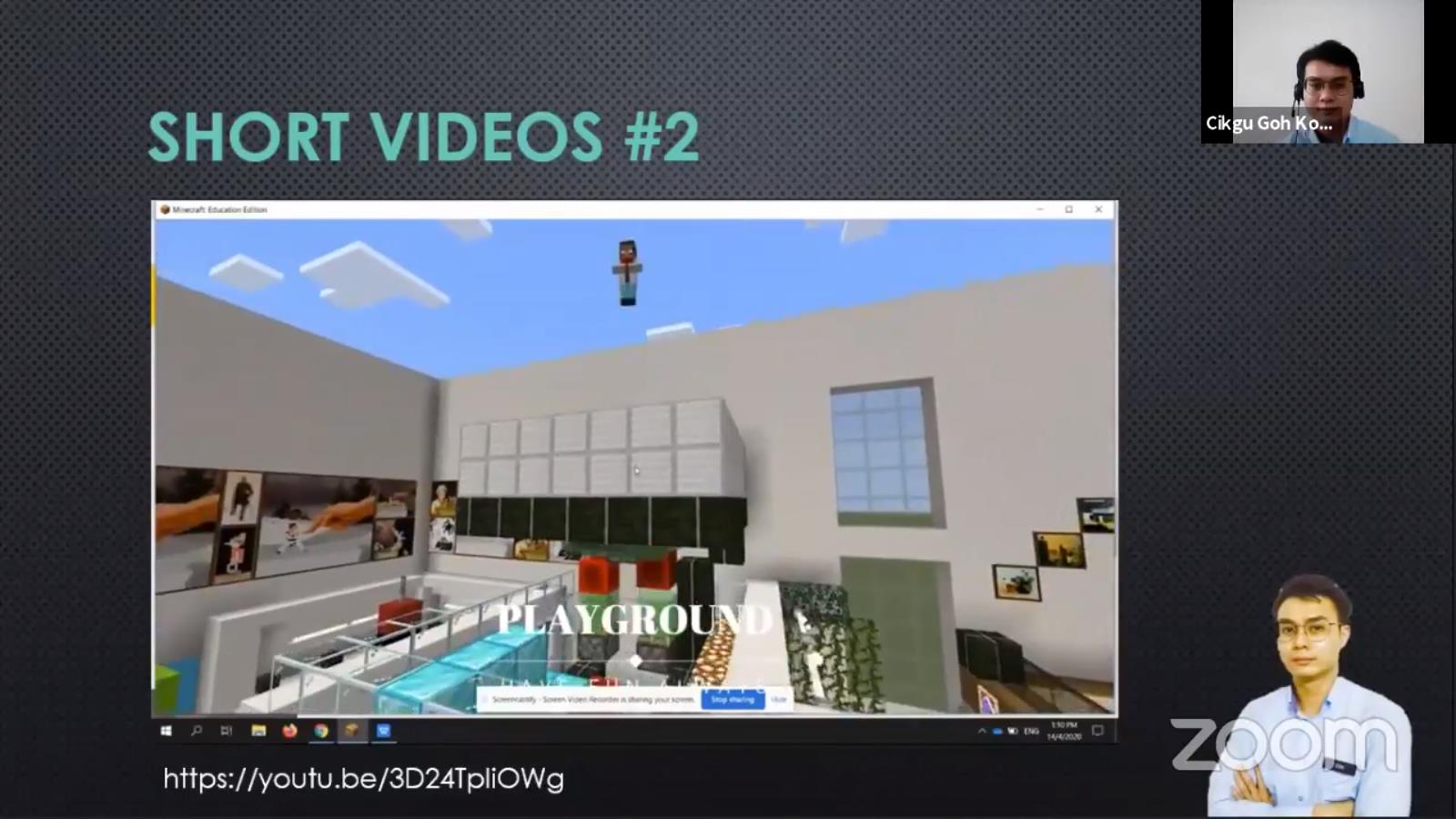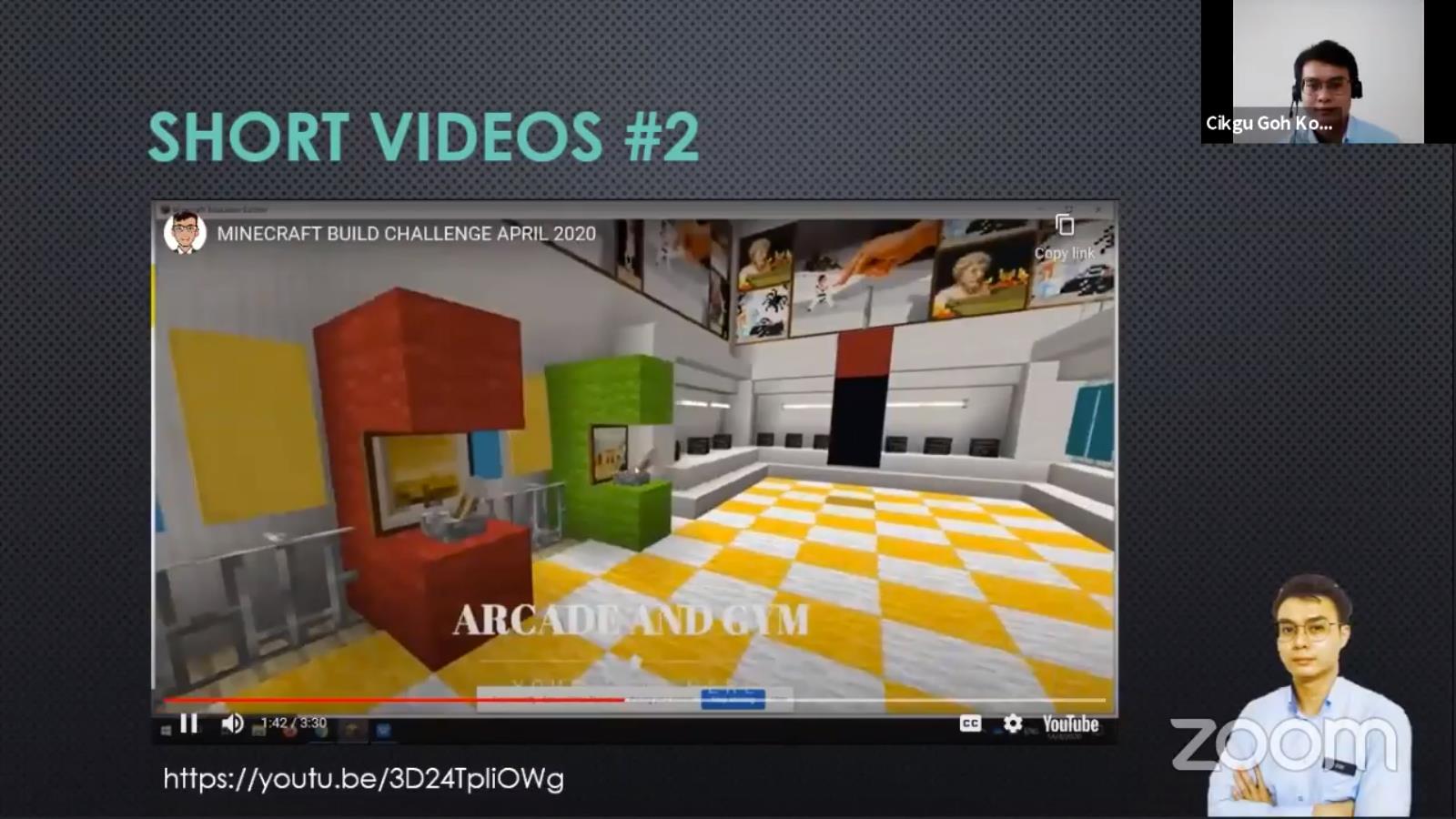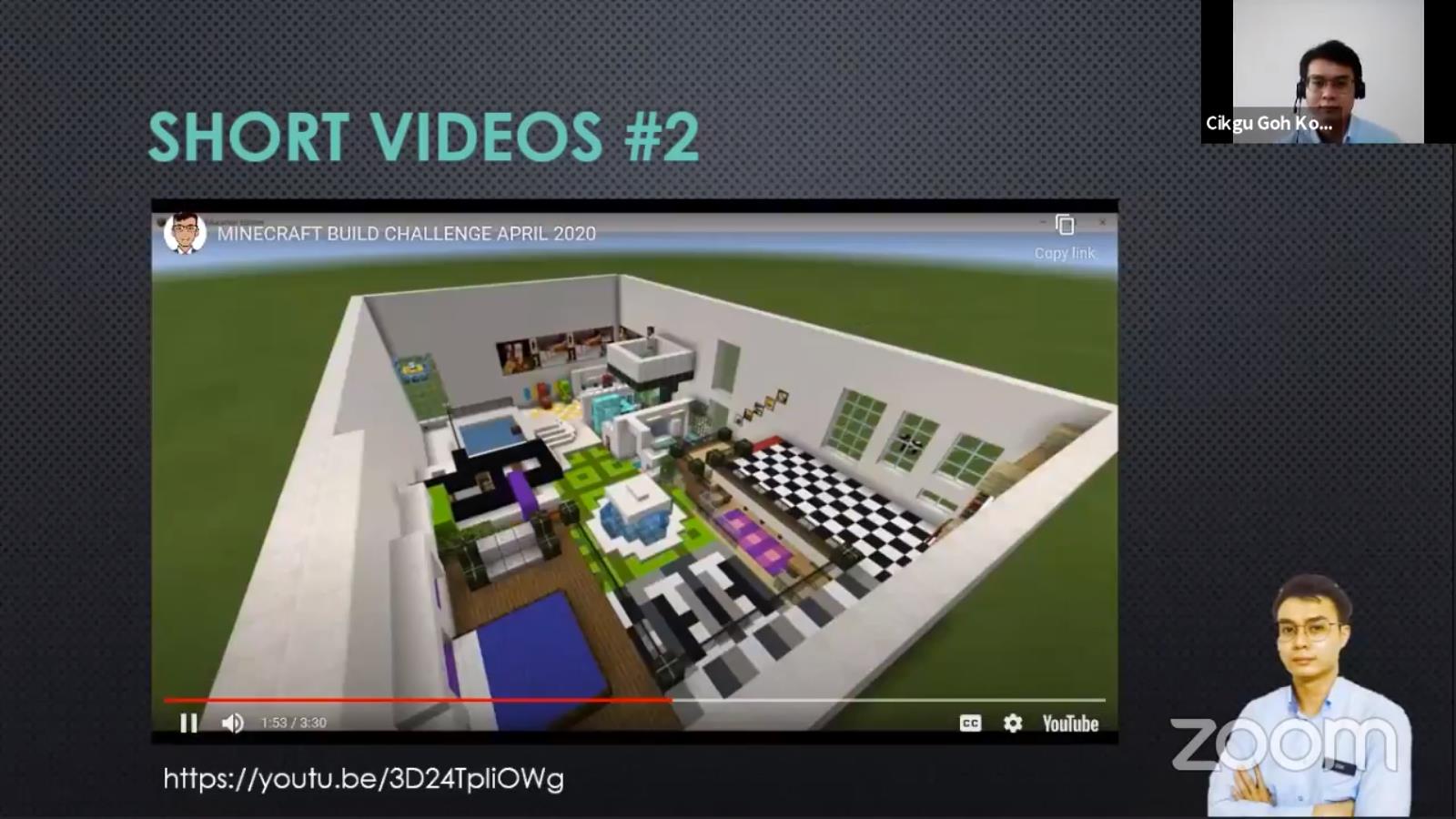 "Dream Bedroom" built by Year Six students
"I usually ask my students to look for inspiration in Google and transform it into Minecraft and unleash their creativity through it. For your information, Minecraft can involve multiplayer. So they can work together in the same place in the same world; they can build whatever they want. We just have to structure the question and the task so that our students can follow the instructions and achieve the objectives," said Goh.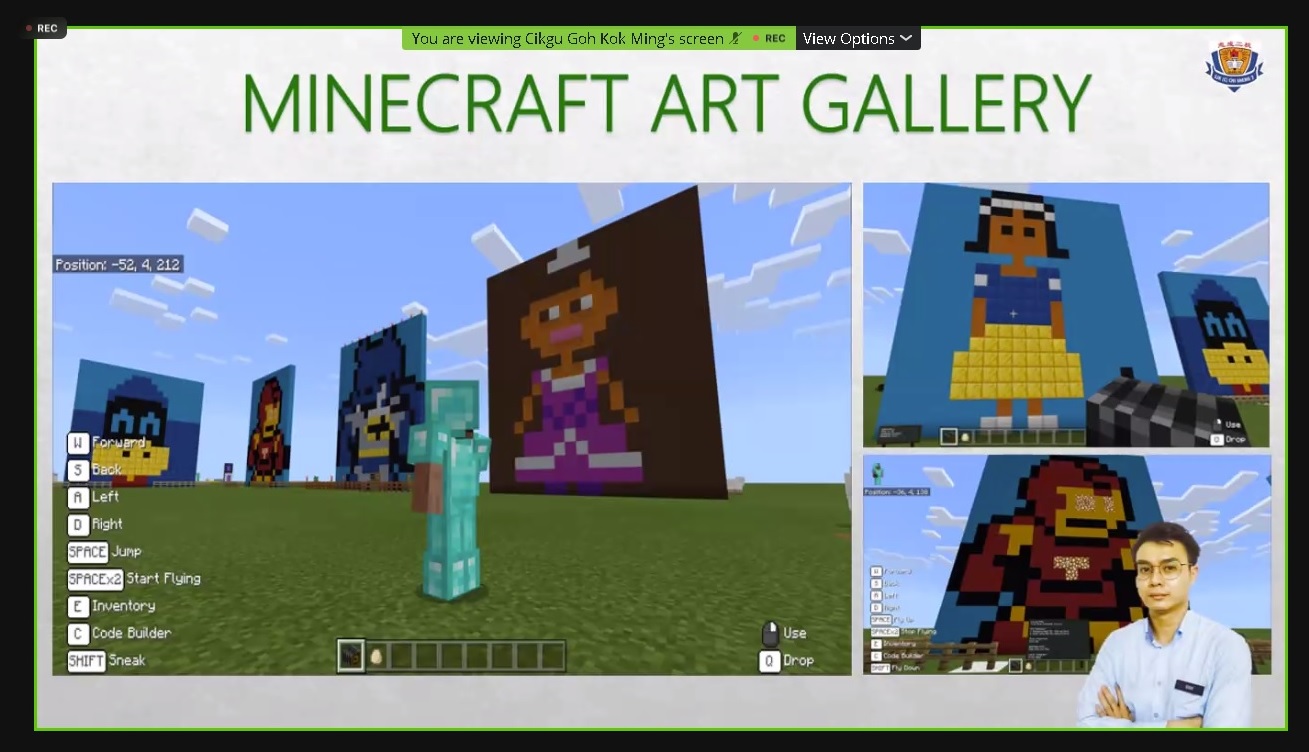 "Minecraft Art Gallery" by Year Two students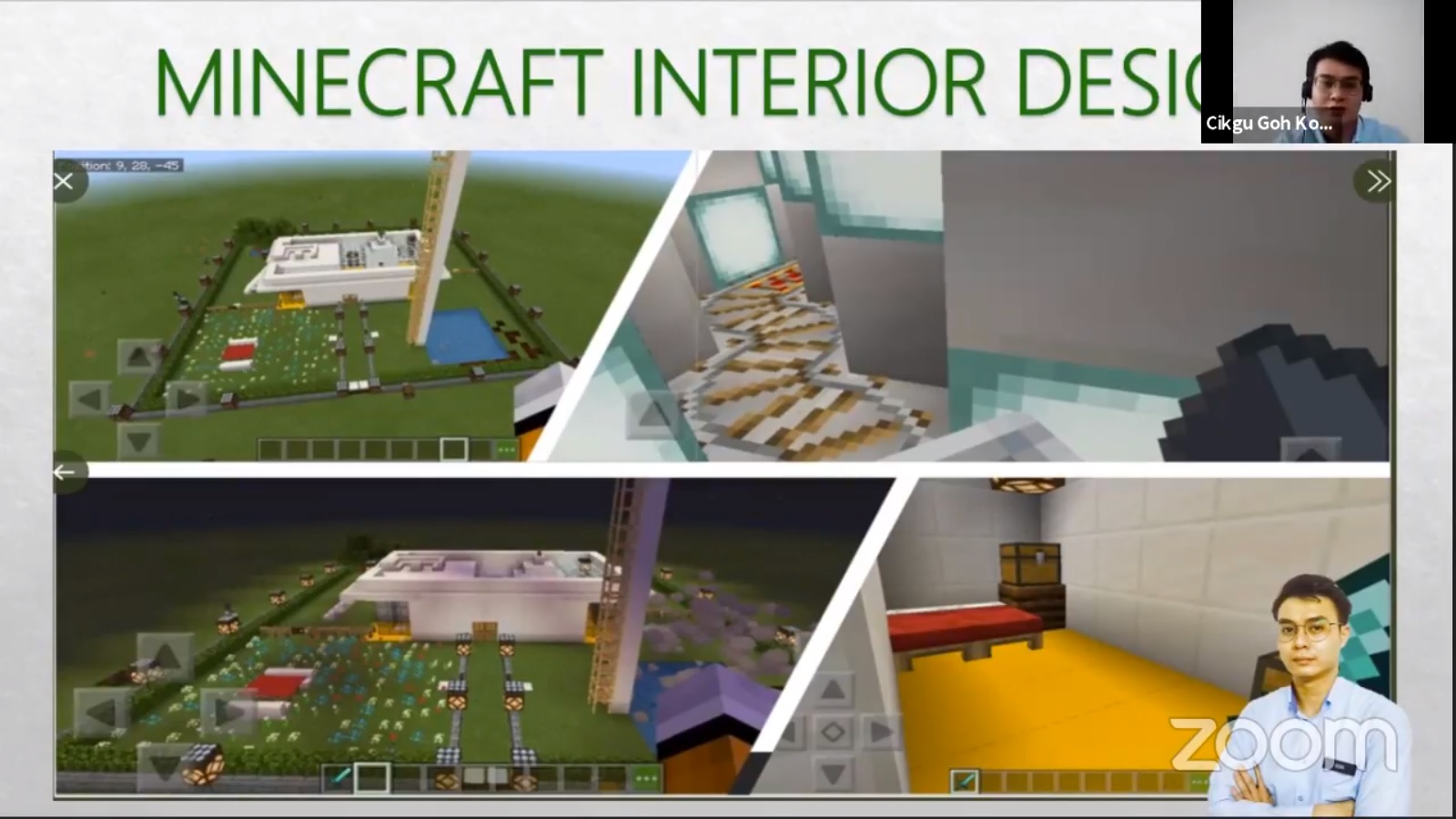 Interior design by Year Four students
Moving on, he explained about the app smashing Buncee and Minecraft adopted in his lesson plan. He said, "Actually we are not using standalone Minecraft; we can app smash many apps with Minecraft. Buncee is an interesting app that we can use to do some digital storytelling and animation."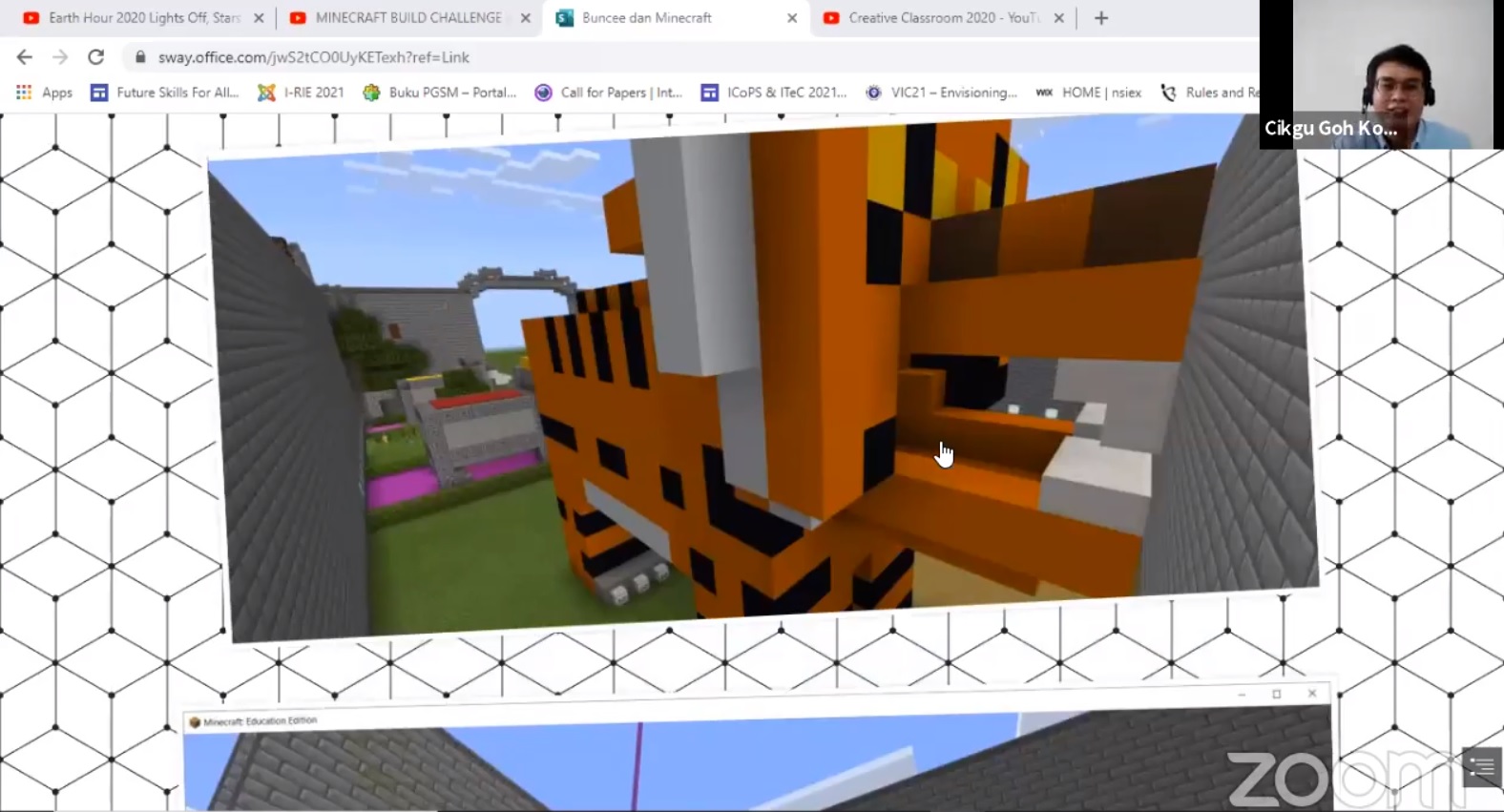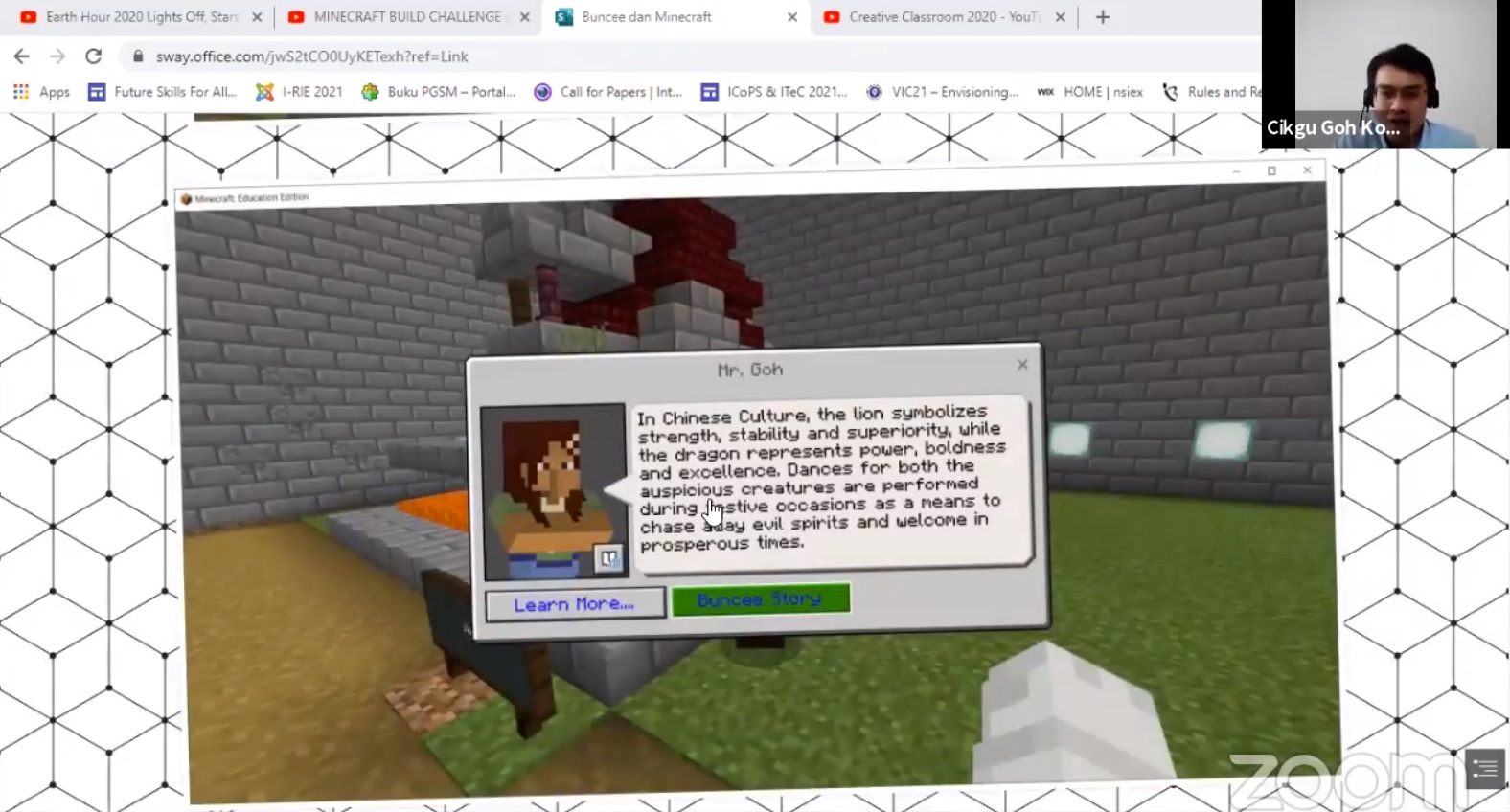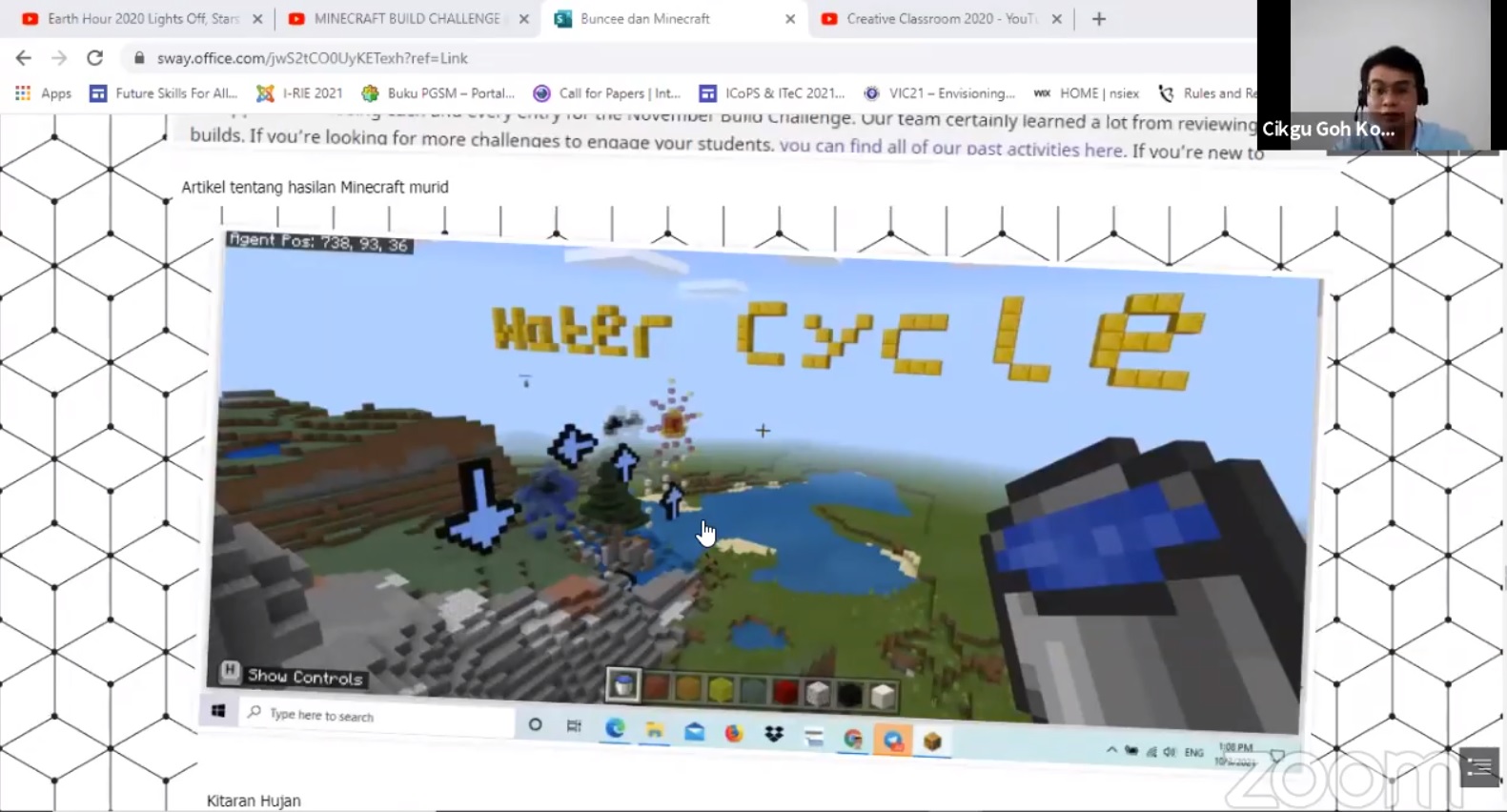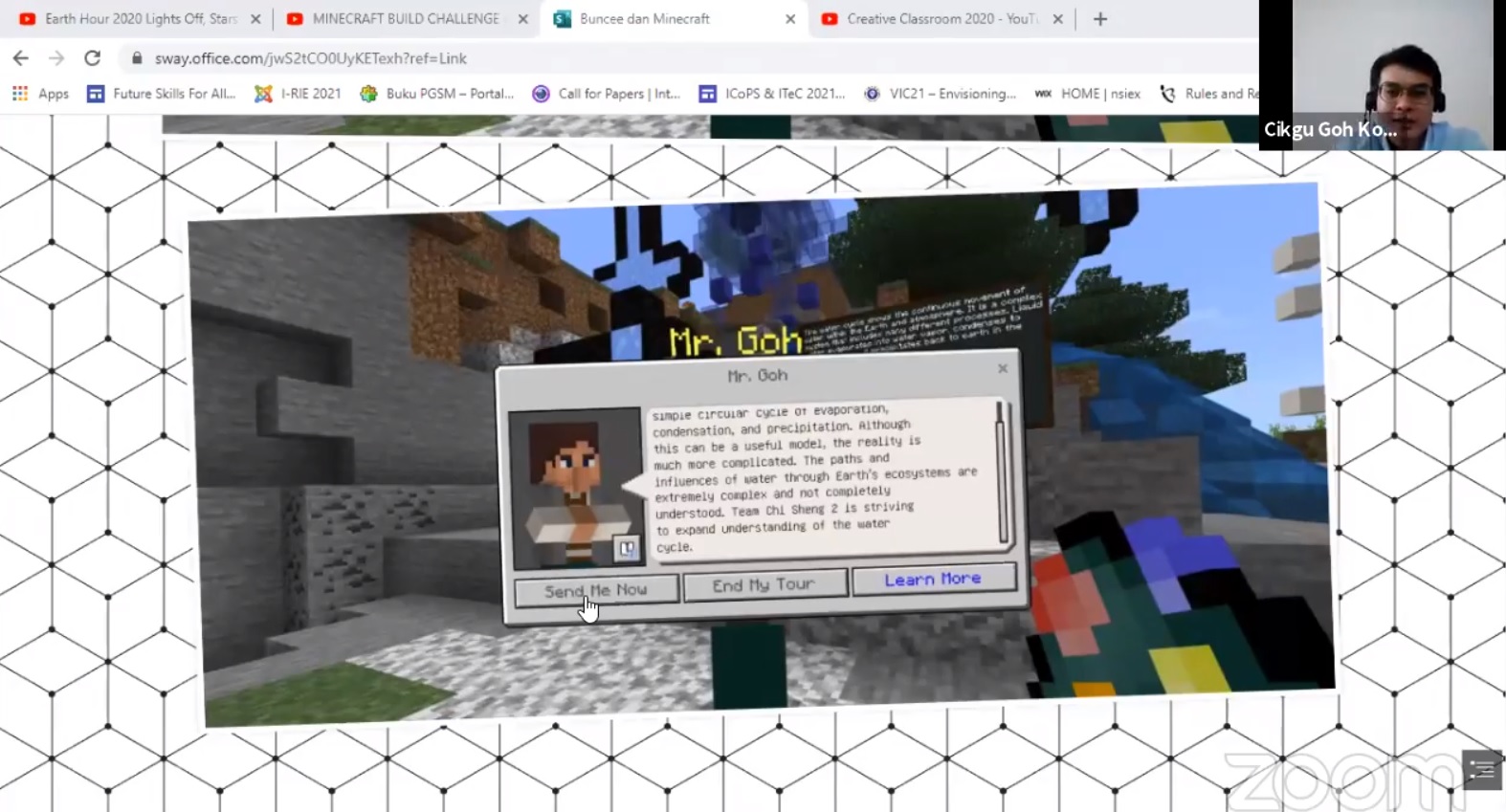 Buncee and Minecraft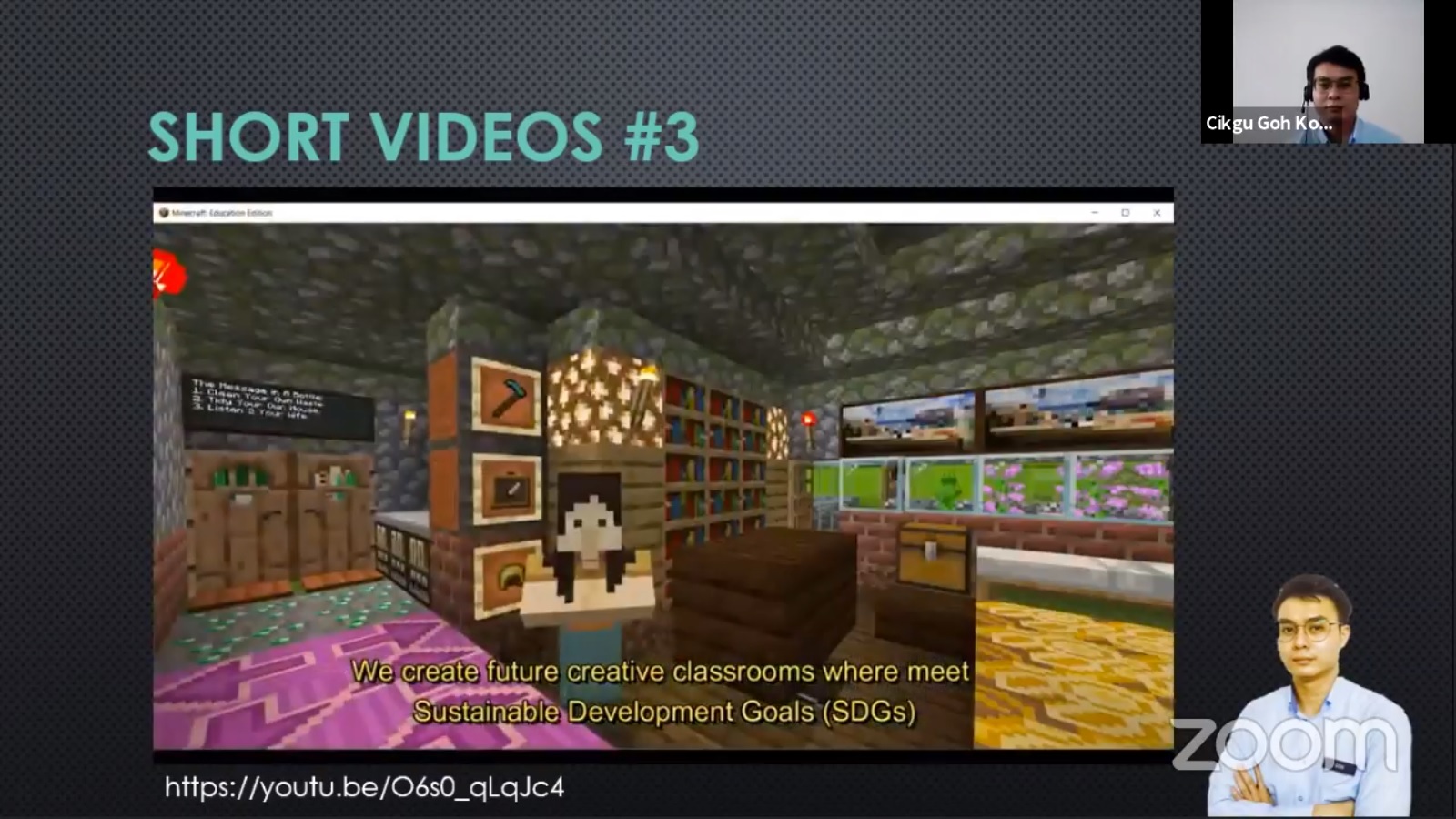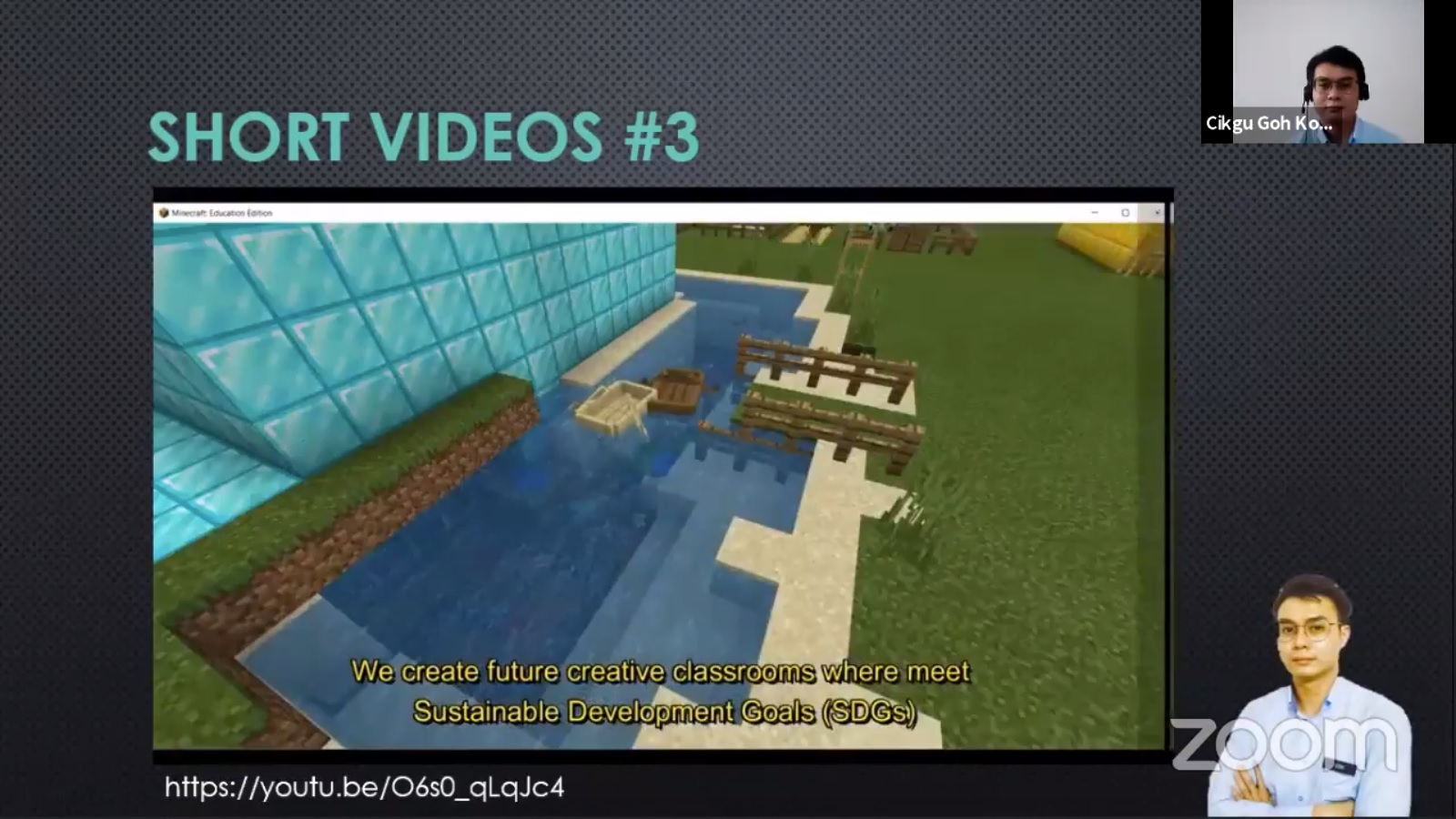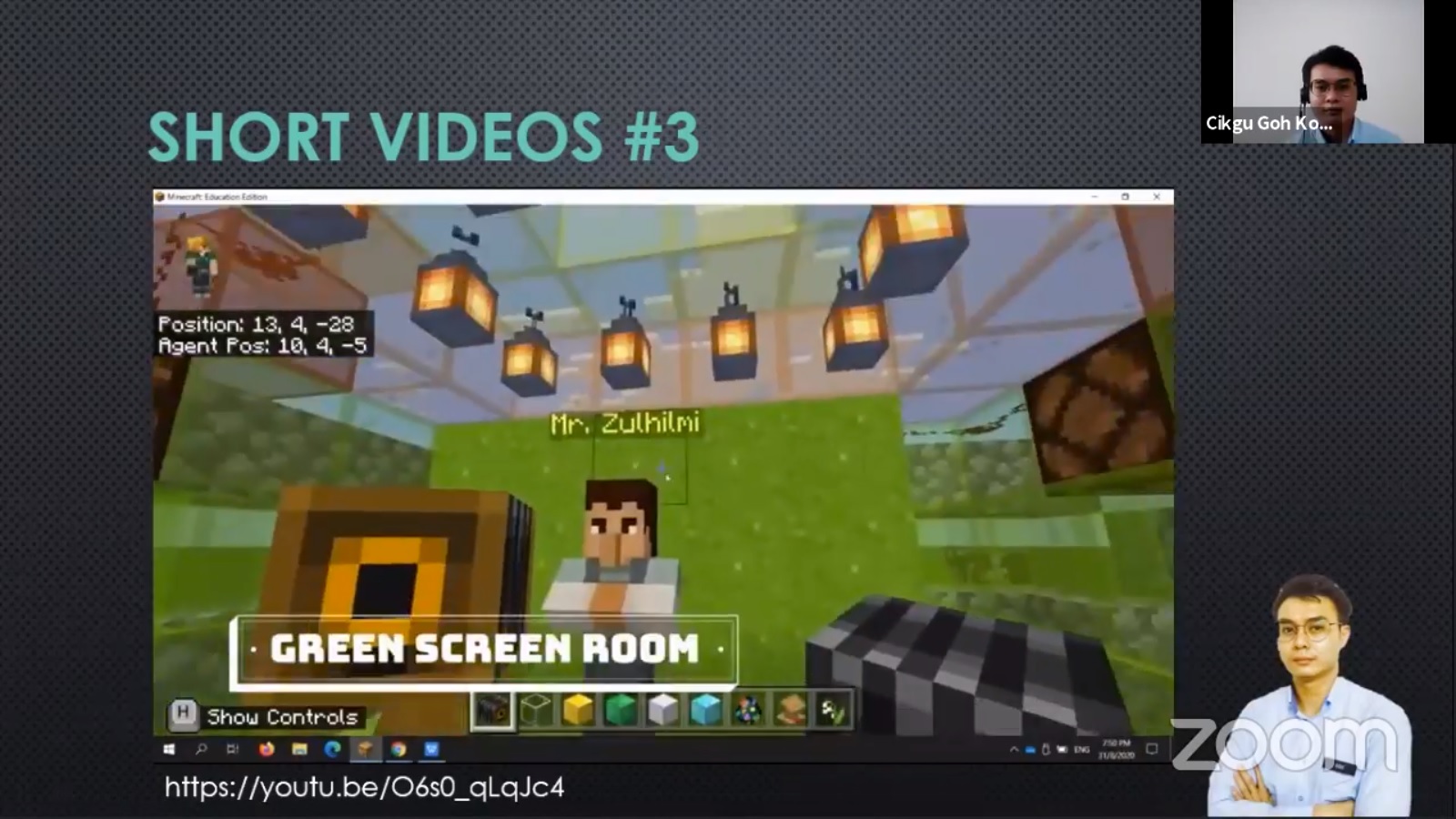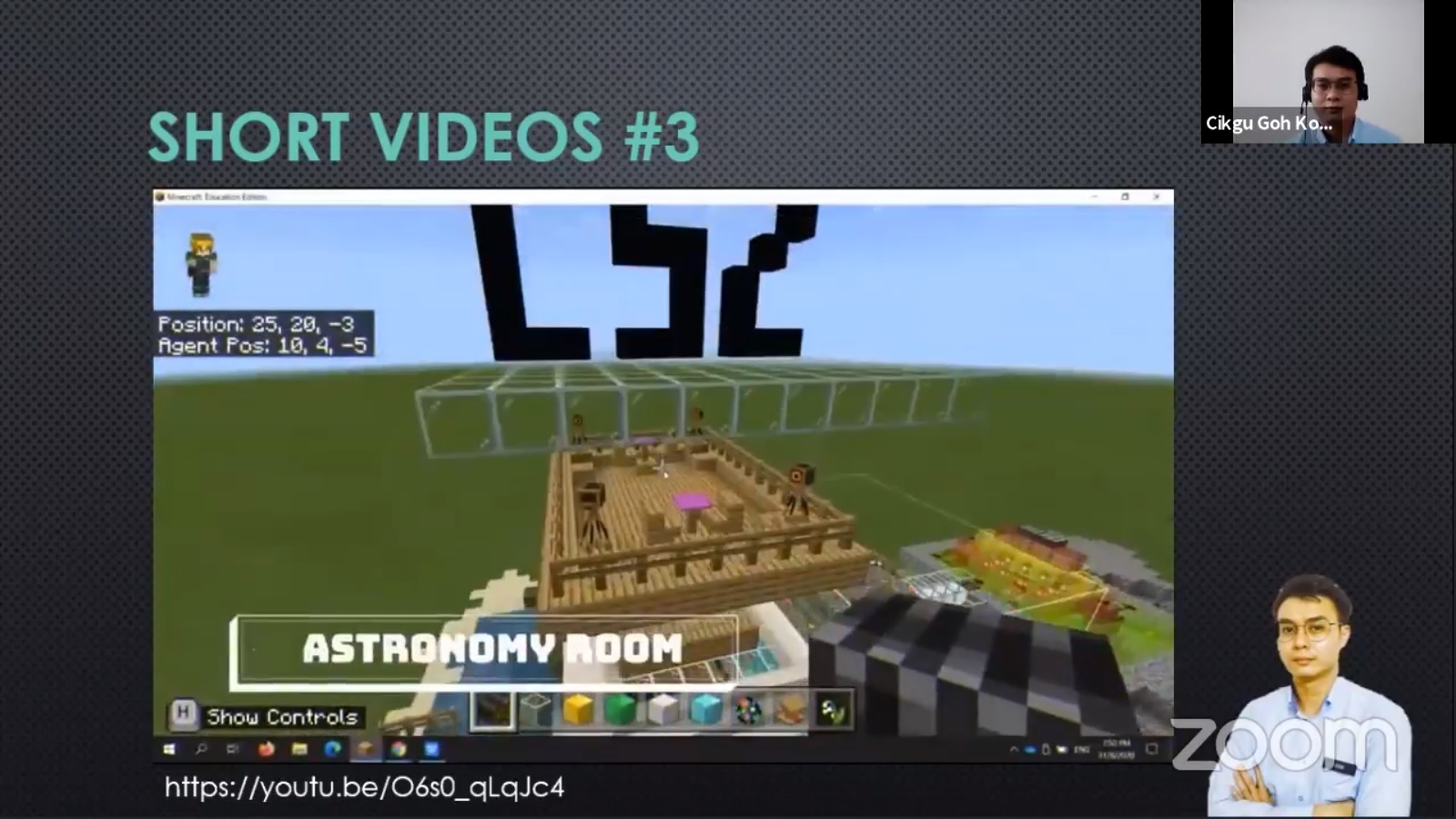 "Creative Classroom" built by Year Three students
"I believe everyone is creative, we just need some time and some platforms to unleash our potential and creativity. I wish to give the most suitable learning experience for the students and at the same time I also wish to learn something," said Goh.
To watch the full webinar, click here.