Effortless distraction management for better focus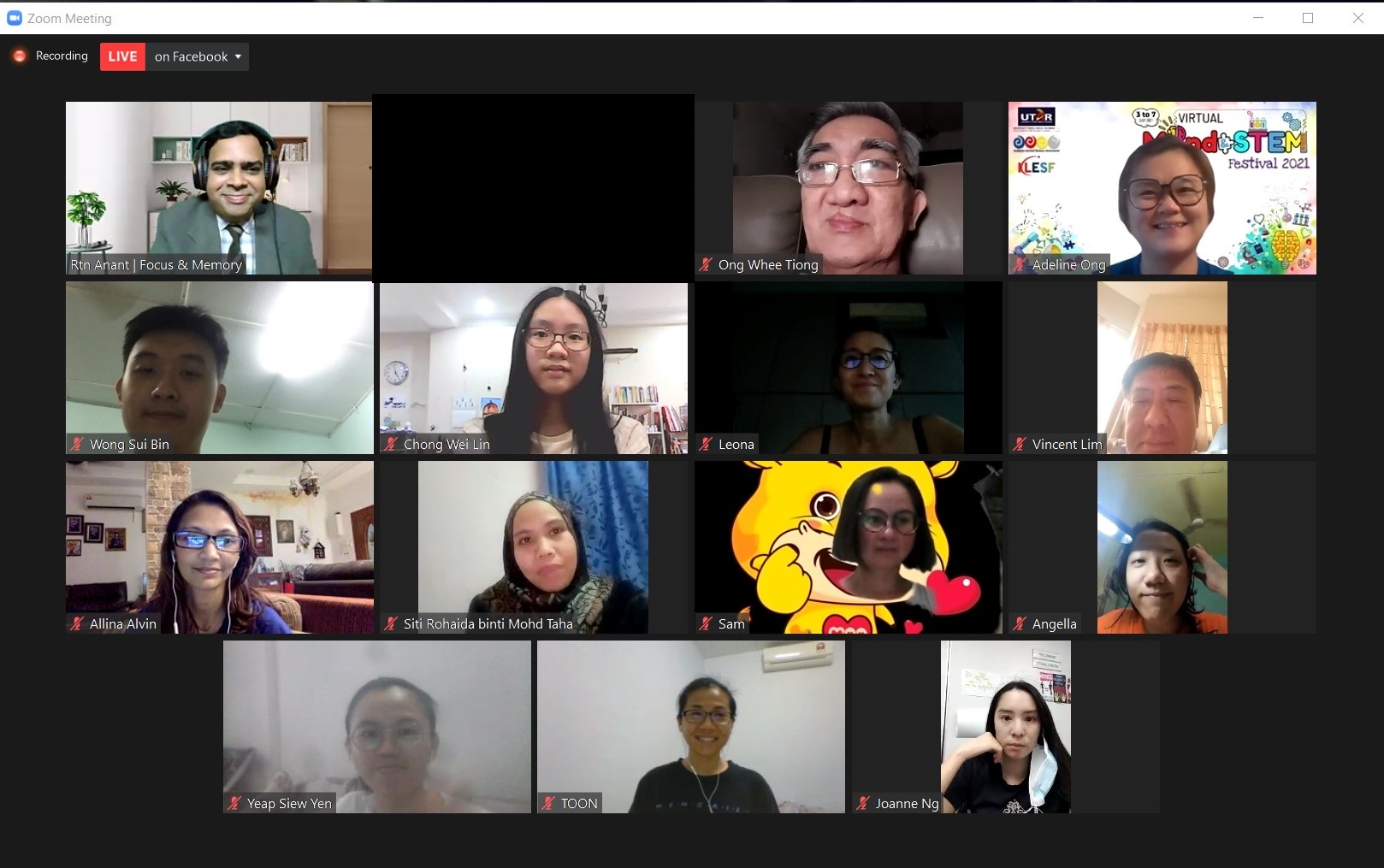 Anant Kasibhatla (top row, most left) sharing some ways to stay focused
The ability to focus for a longer period is important if one desires to perform better and reach his full potential. In the webinar "Instant Focus - Manage Distractions Effortless", invited speaker Rtn Anant Kasibhatla shared some useful ways to fight distractions and improve one's attention span.
The webinar was held on 3 July 2021 as part of the Virtual Mind & STEM Festival 2021 which was jointly organised by Malaysia Mental Literacy Movement (MMLM), Kuala Lumpur Engineering Science Fair (KLESF) and UTAR.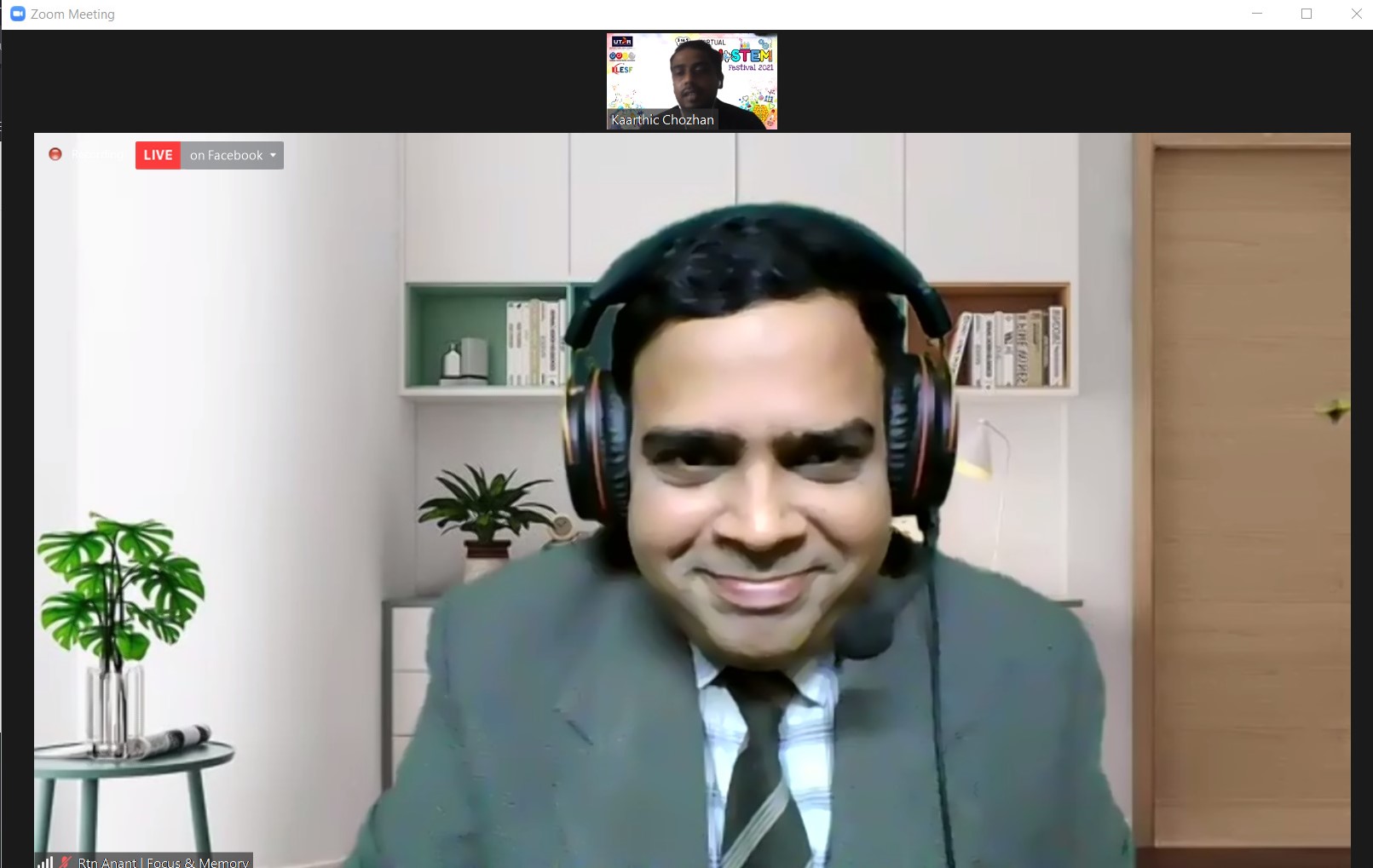 Anant Kasibhatla during the webinar
Anant Kasibhatla is a Limca Record holder for memory with over 25 years of training experience. He is an international speaker, trainer and author who has delivered his workshops in nine countries. Currently based in Kuala Lumpur, he has been living in Malaysia for 11 years and has helped a lot of participants to double their results with just half the time and effort they normally put in.
"Every next level of your life will demand a new version of you," he shared. He mentioned that if one wants to get to the next level, they have to make a change.
He drew a lesson from the story "The Hare and The Tortoise" to help participants understand how focus works. He said, "In life when people don't get results, it is probably not because of the capacity to get the results. It could be because they are lost in something. In this story, the hare is lost in sleep. In life, we are probably lost in Netflix, Whatsapp, or these days we could be lost in the Covid-19. The mind is totally occupied by something else and we don't perform. This is nothing wrong with the focus."
He mentioned that focus shifts everything and he advised participants to focus on one course until it is successful. When talking about the factors that impact focus, he explained that everything such as work habits, emotional state, goals, physical comfort, mental attitudes, environment, willpower, mental awareness and sleep could affect one's focus.
He described every thought as an expense. "Expense is not about money, but something more than money. They are space, mental energy, emotion, time, and attention," he said, adding that these are all limited resources.
Besides, he advised participants not to focus on one thing for a long period, "If you want to focus, you need to reserve mental energy. If you are continuously working, you will only get physical fatigue. With a break, your mind can take time to recover and you will feel less fatigue. If your mind is less fatigue, you will get less distracted."
To view the full video, click here.