The Fashionpreneurs behind UTARLOGY
With economy today, becoming an entrepreneur is an increasingly popular choice for everyone regardless of status and gender. The advent of the internet and technology has also made owning a business easier than ever.
Edison Chong Chit Siang, Janette Tan and Jayden Sue Jun Hong, three undergraduates from UTAR, have taken their passions and initiatives in building their own business. Initially, they were working as student helpers at UTAR E-commerce fulfilment centre and were actively involved in BizPorter's events such as the launching event at Metro Pudu and the launching of ABC Boba Cha 'Make It At Home' boba pack.
Upon blazing up their creativity and innovation, they decided to become a unipreneur under the Unovate Centre and a fashionpreneur under the UTARLOGY brand. They secured some seed funds and pushed for the first designs based on the UTARLOGY concept and market it to the student community in UTAR E-marketplace.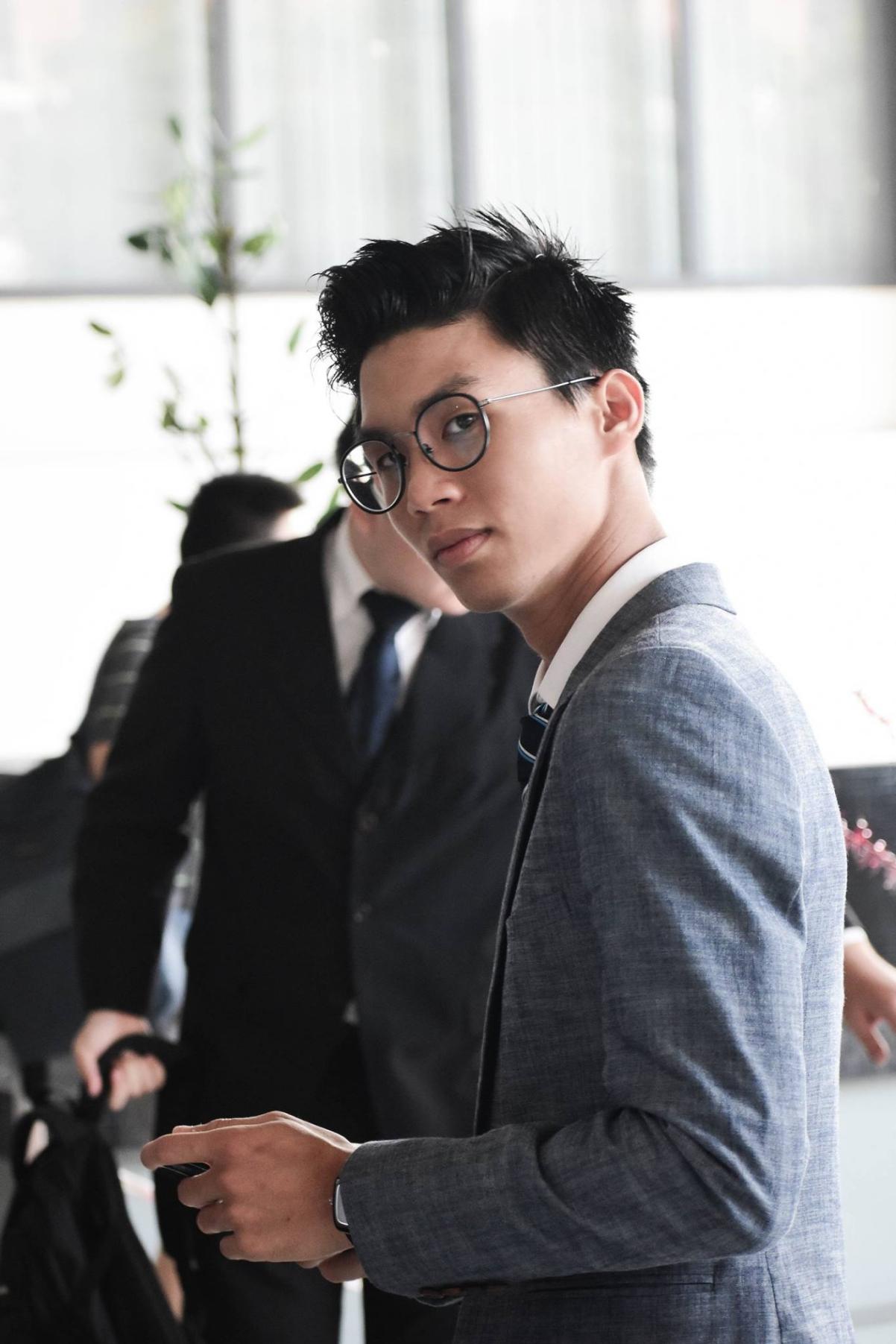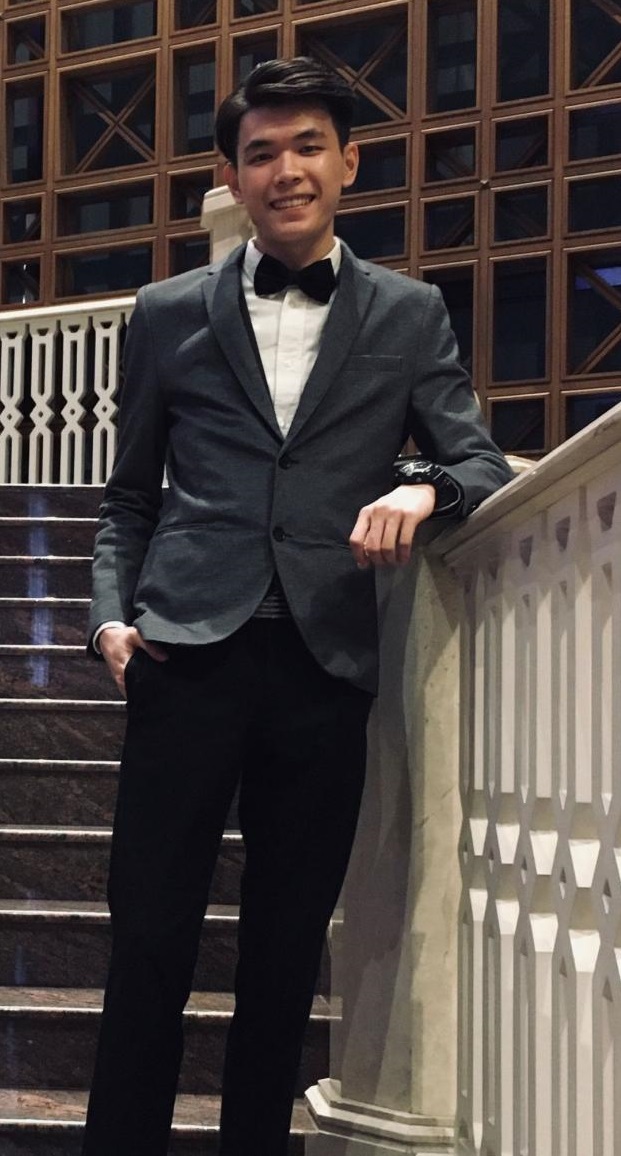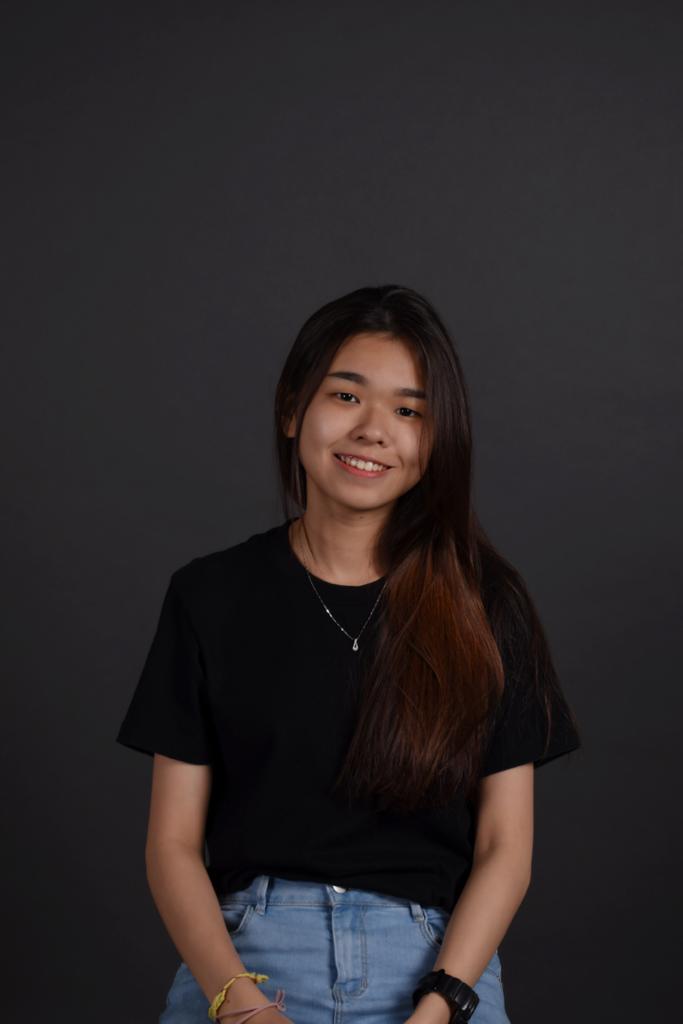 From left: Jayden Sue, Edison Chong and Janette Tan
The team comes from different backgrounds. Year Three Semester Three Jayden Sue and Year Three Semester One Edison Chong are currently undertaking the Software Engineering programme, while Year Two Semester Three Janette Tan is currently undertaking the Chemical Engineering programme.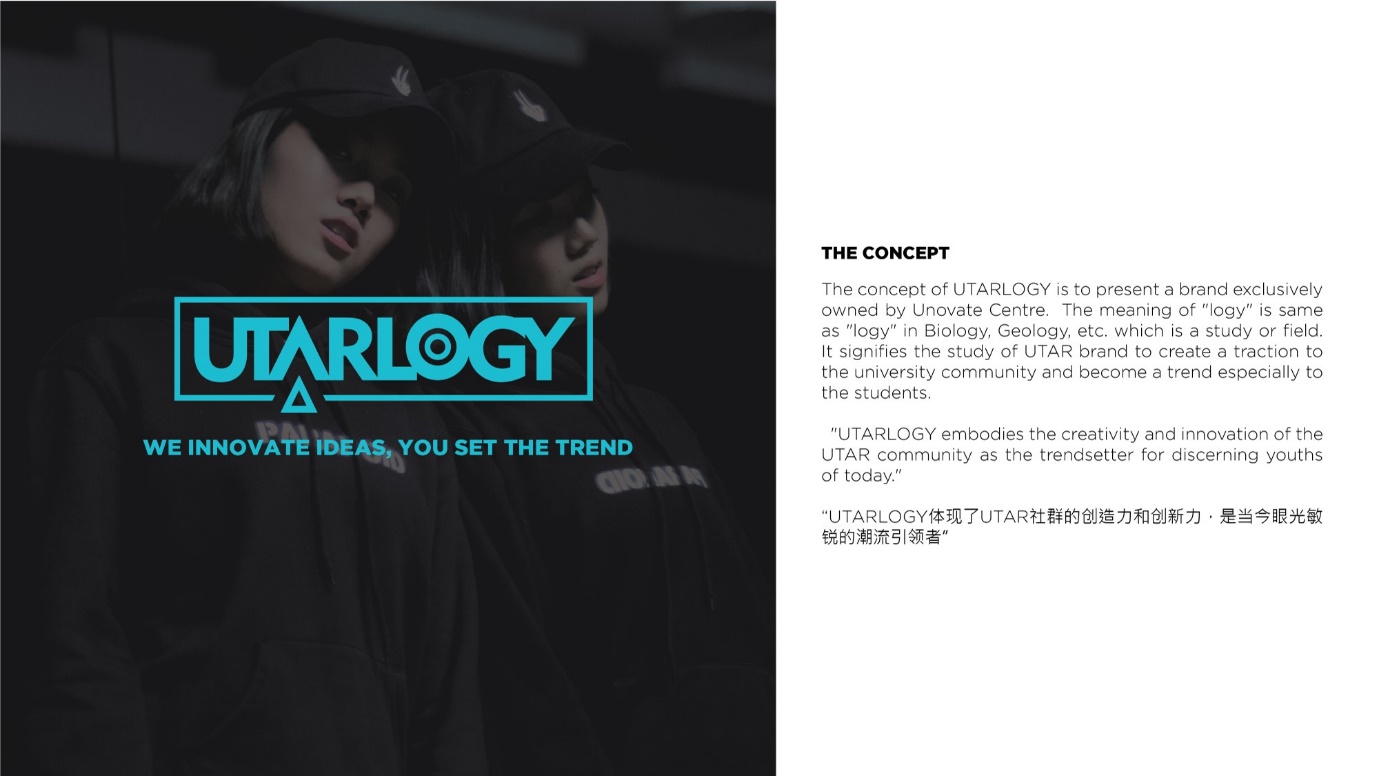 The brand concept of UTARLOGY
According to them, the entire business of UTARLOGY hinged solely on the idea of embodying the creativity and innovation of the UTAR community as a trendsetter for discerning youths of today. The business itself is designed to empower students and to grow the seeds of entrepreneurship. "Many students wish to accomplish bigger things during their university life. We saw many were dealt a bad hand during this pandemic. We wish to set the first step by encouraging people to take that step, commit and dive into what they want. After all, we gain experience no matter the outcome," they said.
They get support from the Unovate Centre in terms of great mentoring towards the start of a business as well as pooling resources. "It is astonishing to see the number of resources every student has but are not utilising it. In all honesty, it is a waste if not used. We were very fortunate to be able to tap into a pool of resources through synergy partners and relationships," they said, adding that Bizporter also provided them with the platform and some very important soft coaching as to how to manage inventories, finance, as well as the constant reaffirmation of the goal that they desire.
"The steps and methods to establish good relationships with suppliers, as well as, synergy partners play a big role here. In our honest opinion, it is the very best help we could wish for," they added.
When asked about the challenges, they said, "Challenges were absent during the early stages, obstacles, however, were the most common. It is easy to plan but plans are always on a high level of abstraction, it is unreal. The realisation is the challenge that occurs the moment the business is kick-started. The obstacles that were overcome to convert a plan into a business represents an everlasting commitment to overcome challenges along the way. We overcame obstacles with a hard head and sheer will, hammering down every single obstacle that was present. Of course, there were times when we were afraid, but we knew that fear was meant to be conquered. We found that with every step, every action taken, fear diminishes. This journey allowed us to redefine faith in ourselves."
They also admitted that business work and studies do not intertwine well. However, they determined not to launch it during the start of the trimester. "One skill that we picked up was people skills. Knowing how to manage people and incentives allowed us to easily manage the tasks on hand without many roadblocks," they said.
They advised other students and said possibilities are endless in this world, "In mathematics, we calculate probabilities with known numbers, in the entrepreneurial world, it's all different, you don't know the number of factors involved."
"Entrepreneurial spirit is something like tidying up the bed. It's something that everyone can do and it focuses more on how someone does it. But entrepreneurial spirit isn't the main ingredient in a business. It is the mindset and how one perceives value as well as obstacles. Obstacles often hide the best opportunities. As the saying goes, nothing good in life comes free. Though not to be confused with being materialistic, we would be more inclined to reality while dreaming big," they said.
"We do have plans for the future, but we plan to tackle events one at a time. It has proven successful for us and we wish to keep doing it. Our end goal is to be listed in Forbes 30 under 30 list. It is one of our milestones, and we look forward to the changes that the future would bring. As they say, plans do not always keep up with changes. Hence, we are determined to prove a stand and be a role model in this," they added.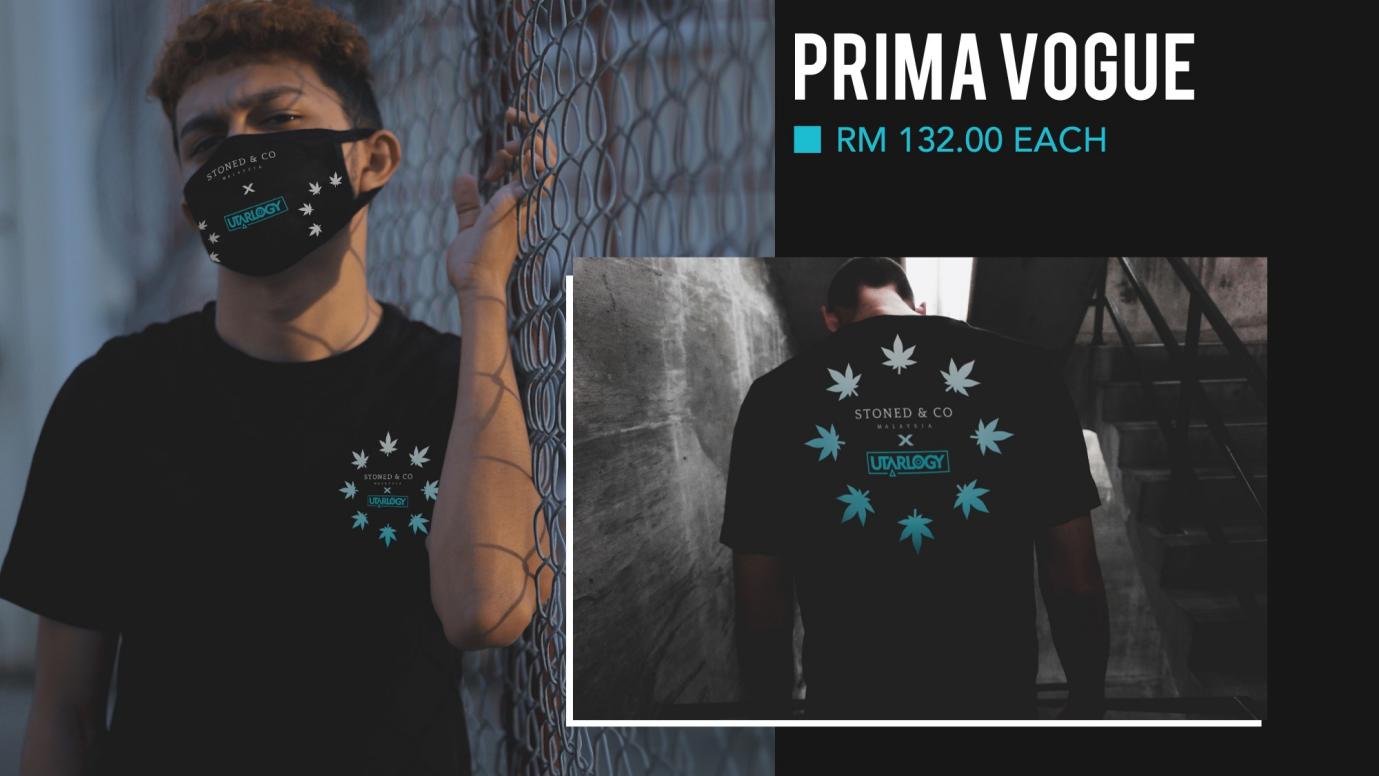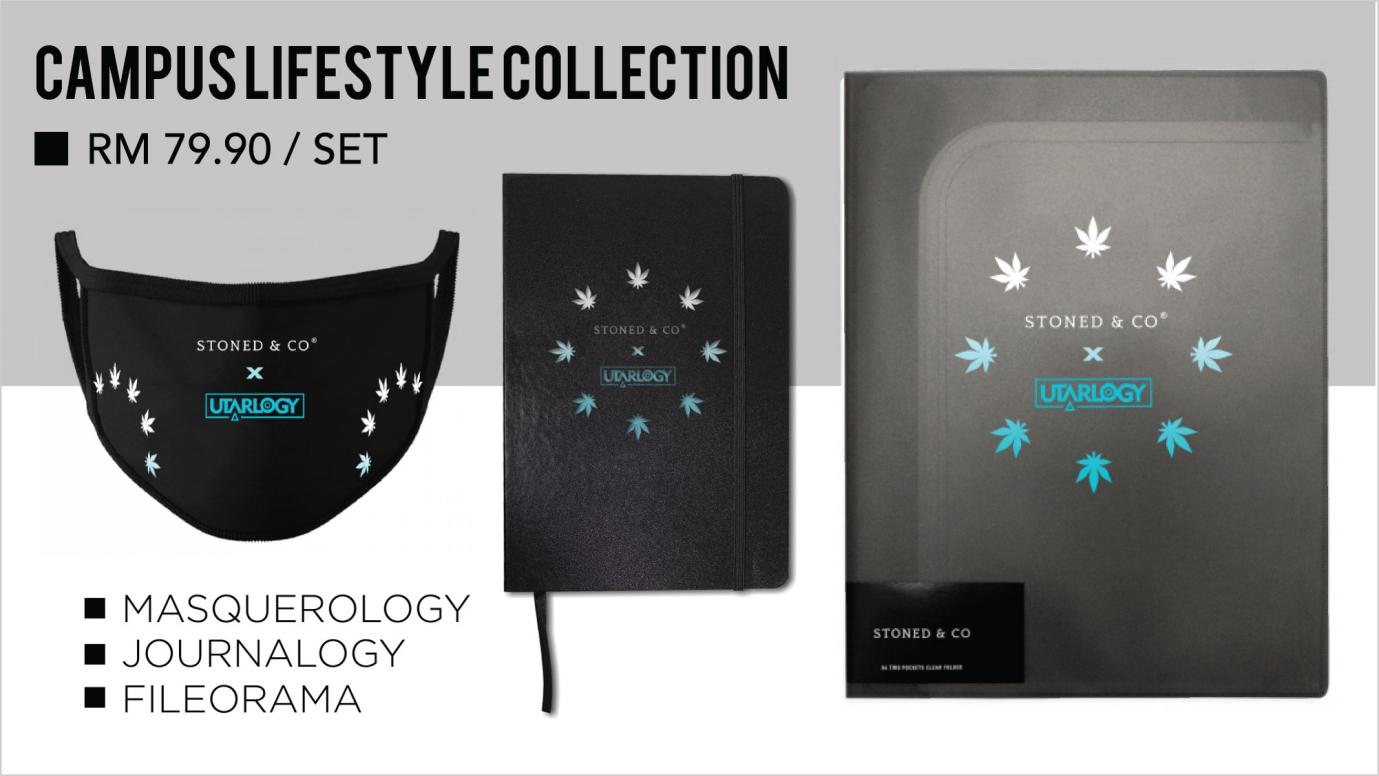 The UTARLOGY products are available in UTAR E-marketplace