Utilising AR in education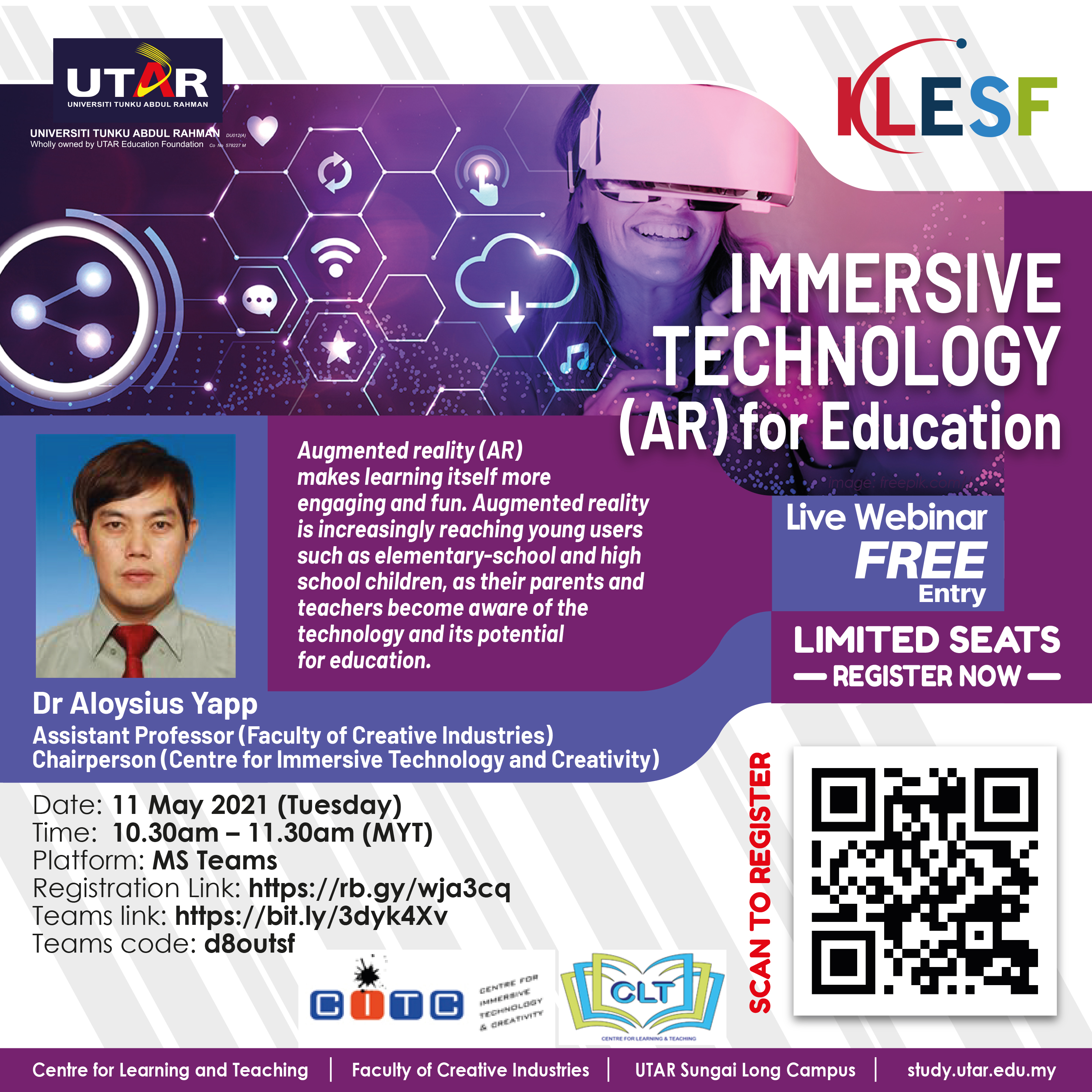 Poster of the webinar
A KLESF webinar titled "Immersive Technology (AR) for Education" was organised by UTAR Centre for Learning and Teaching (CLT) in collaboration with UTAR Centre for Immersive Technology and Creativity (CITC) and Kuala Lumpur Engineering Science Fair (KLESF) on 11 May 2021. The webinar was hosted on Microsoft Teams with an attendance of 130 participants.
Invited to share at the webinar was Centre for Immersive Technology and Creativity (CITC) Chairperson-cum-Faculty of Creative Industries (FCI) lecturer Dr Aloysius Yapp who hoped to share his knowledge and create awareness on Immersive Technology. The webinar was moderated by Faculty of Business and Finance lecturer Dr Foo Chuan Chew.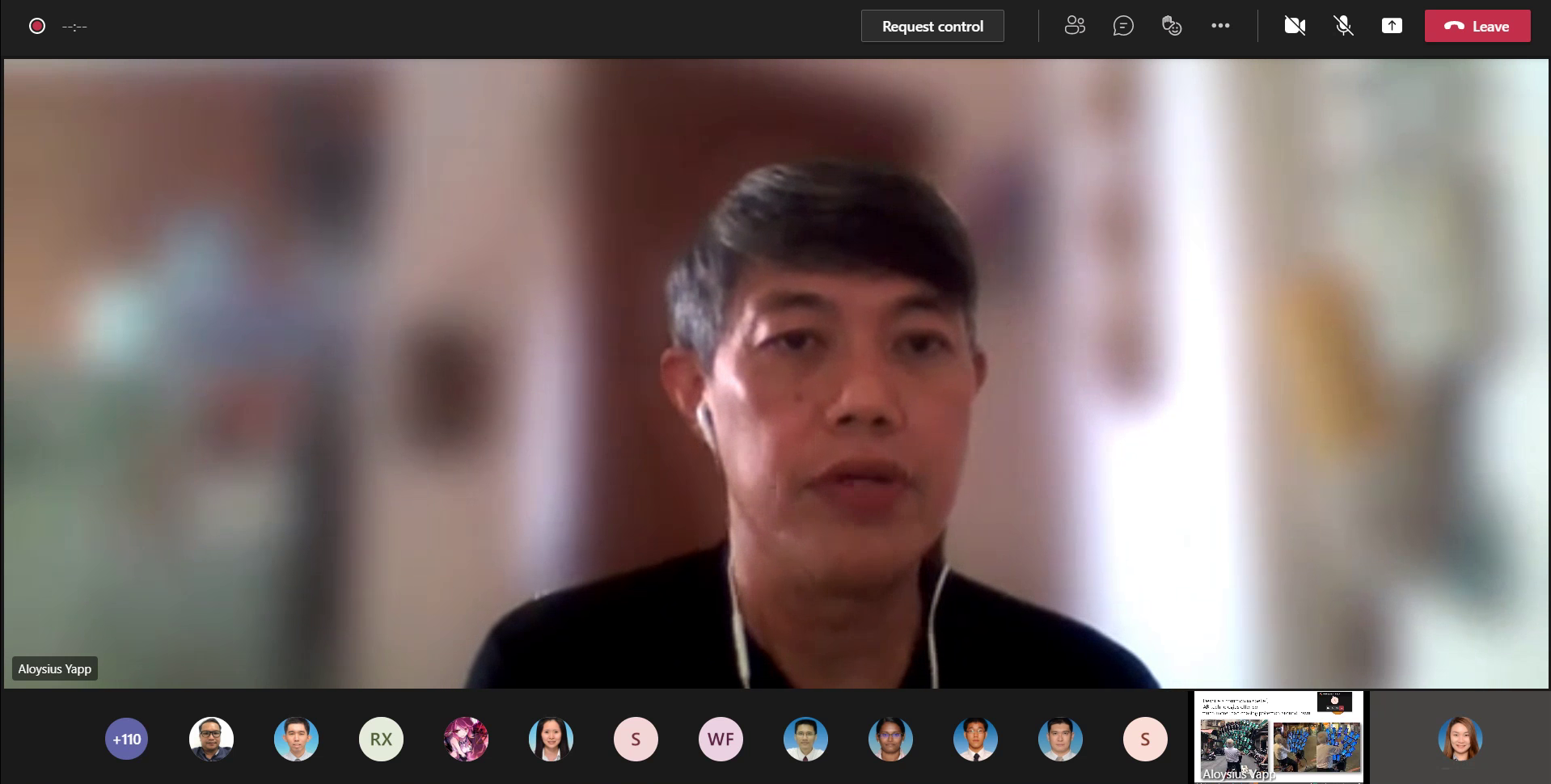 Dr Aloysius Yapp introducing Immersive Technology - augmented reality (AR)
Dr Aloysius Yapp began his webinar with a brief introduction on CITC. He then introduced augmented reality (AR) and its categories, and said, "AR provides a virtual and sometimes, interactive experience in a real-world environment where the objects in the real world are "augmented" by computer-generated information. AR brings us an enriched version of our immediate surroundings by layering digital content on top of graphic representation of the real world. It can be defined as a system that fulfils three basic features – a combination of real and virtual world, real-time interaction and accurate 3D registration of virtual and real objects. There are three categories of AR, namely AR in gaming, AR in movie or film and AR in education."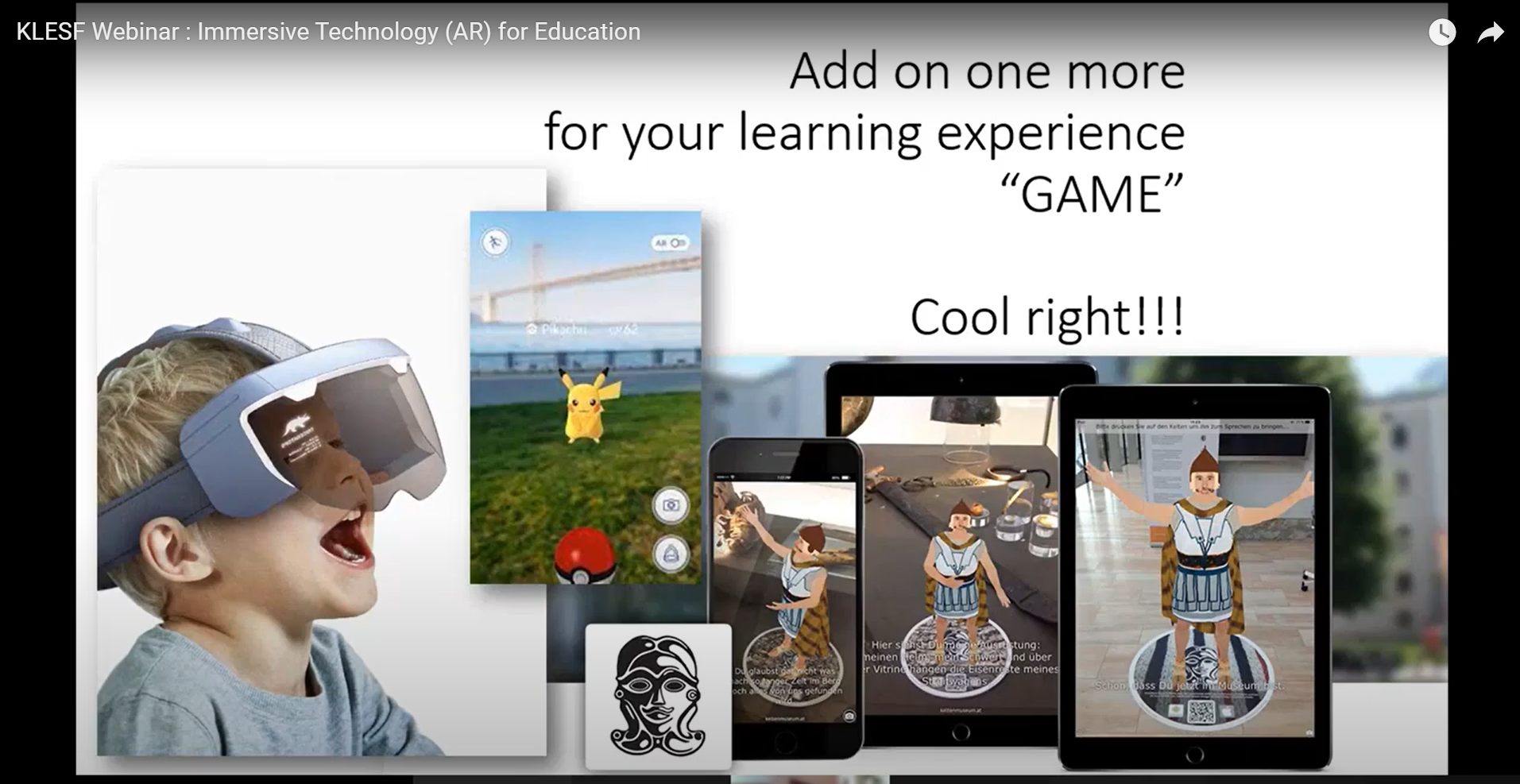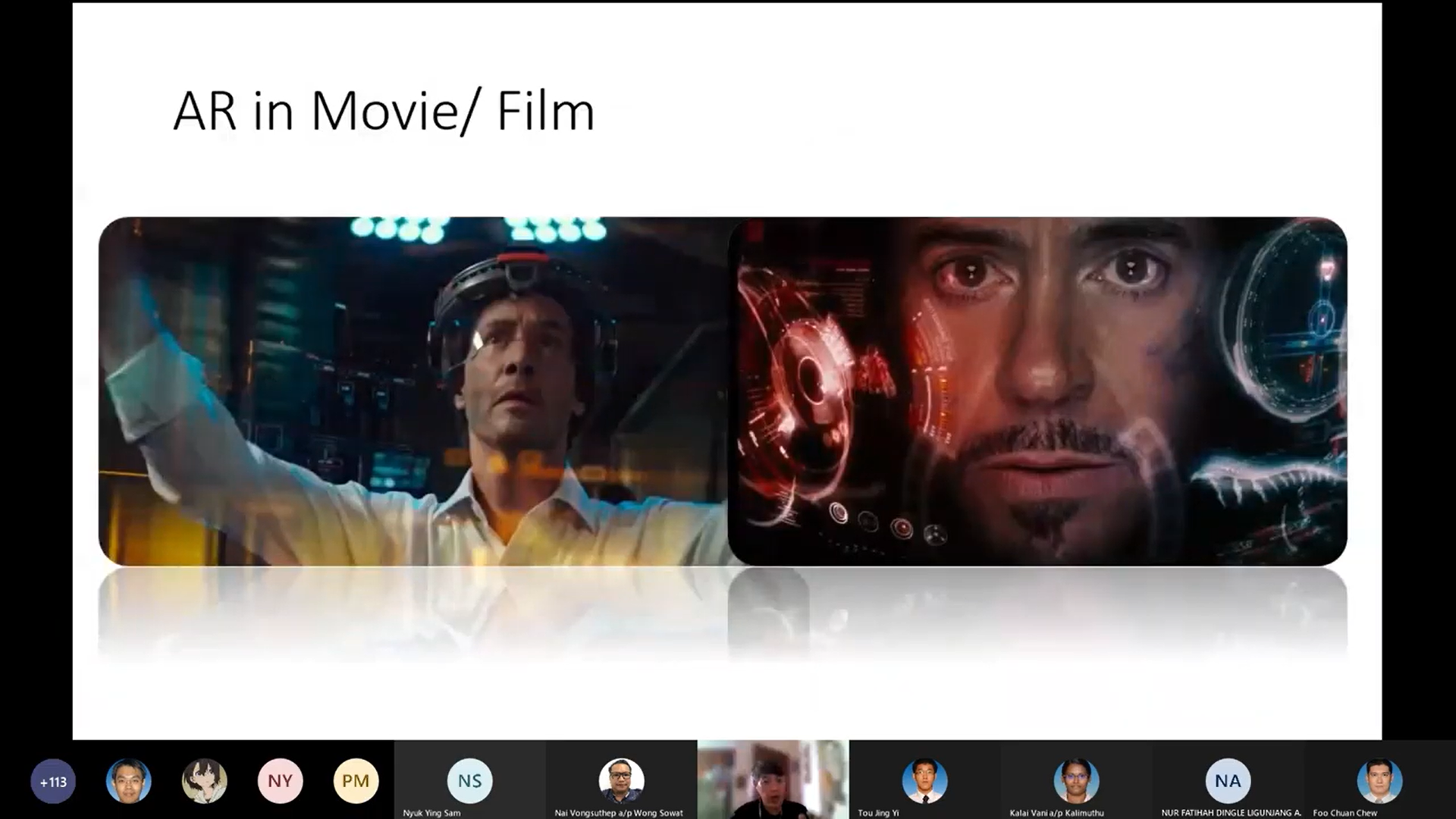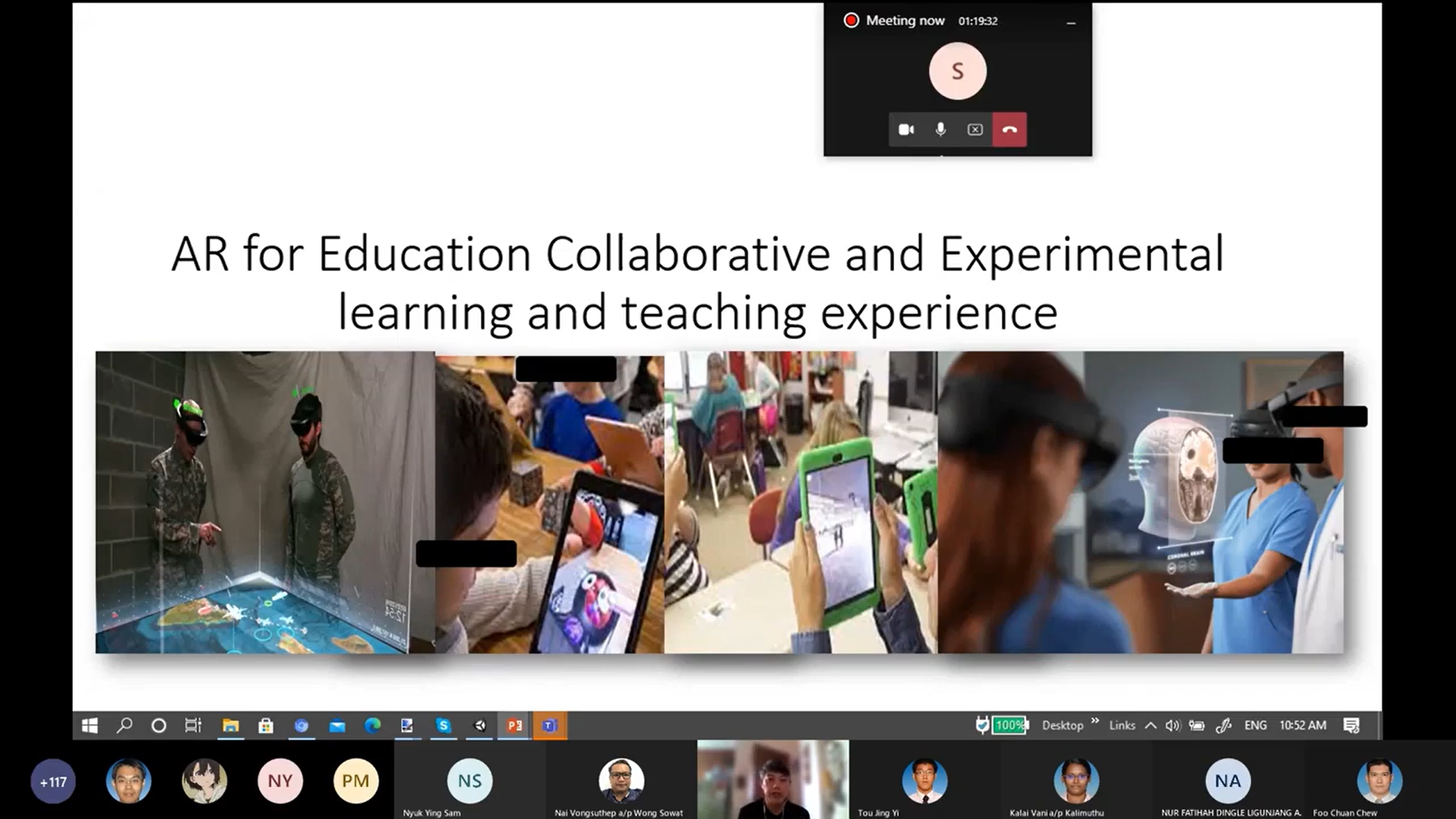 Dr Aloysius Yapp showing the examples of AR in games, movies and education
He enthused, "AR in education is also known as education and entertainment – edutainment. When education and entertainment come together, it will make learning more engaging and fun. AR is increasingly getting popular among young users such as elementary school and high school children, as parents and teachers become more aware of the technology and its potential for education."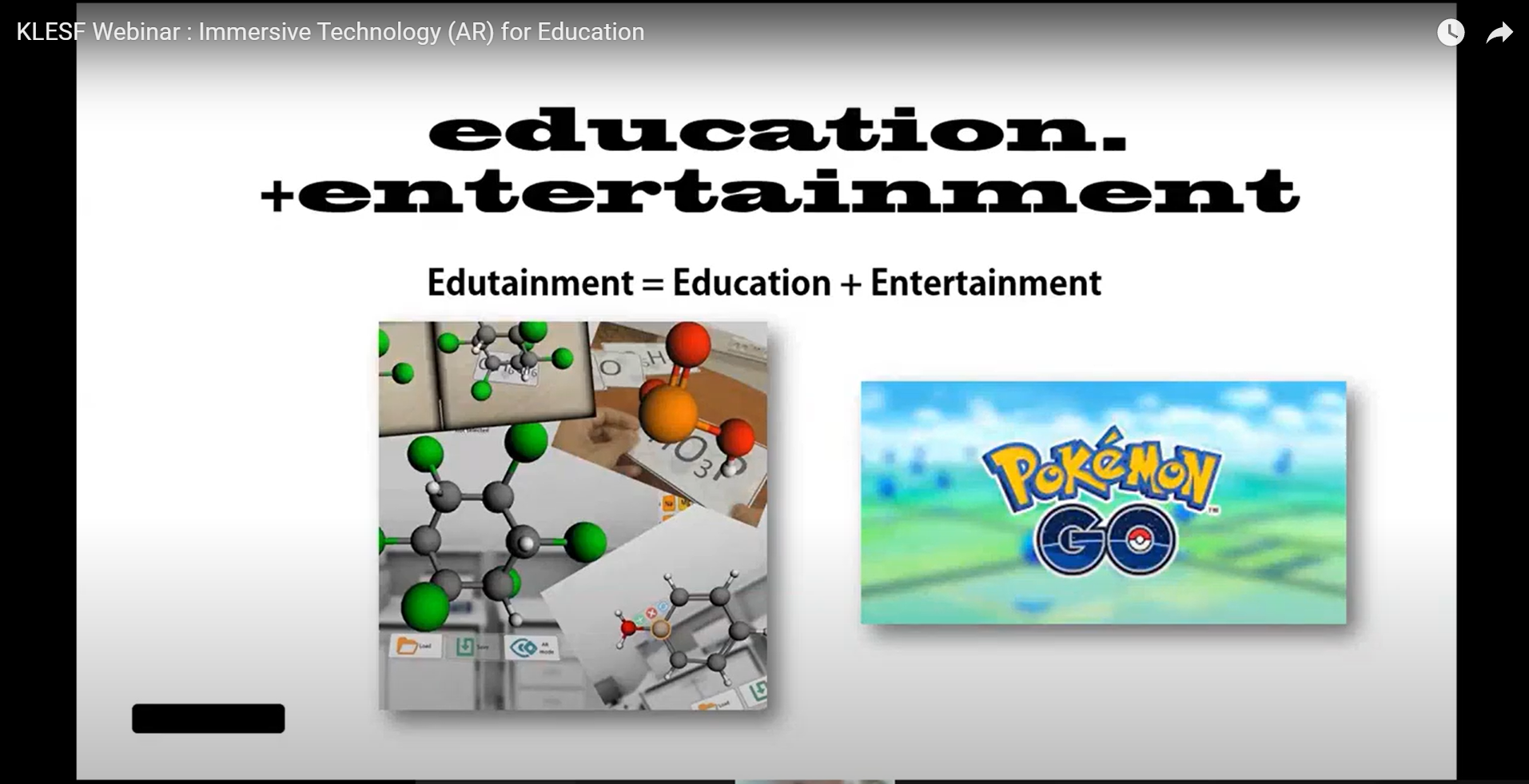 Dr Aloysius Yapp emphasising on edutainment which makes learning more engaging and fun
Dr Aloysius Yapp then moved on to discuss the benefits of AR in education for students and educators, "AR in education has enhanced the collaborative and experimental learning and teaching experience. AR gives students the privilege to see, observe and feel while learning. AR in education also helped students achieve better results through visualisation and full immersion in the subject matter. Instead of reading the theory, they can see it with their own eyes."
"Through AR, educators are able to improve the learning outcomes through increased engagement and interactivity as it involves practical learning. AR in education features aspects that enhance learning abilities like problem-solving, collaboration, and creation to better prepare students for the future. Apart from schooling, professional training can also benefit greatly from the use of AR. For example, accurate reproduction of in-field conditions can help master the practical skills required for a certain job," he emphasised.
Nearing the end of the webinar, Dr Aloysius Yapp spoke about the applications of AR. There are seven applications of AR, which are AR in classroom, distance learning, marketing in education, AR for museums, AR in healthcare education, AR in military training and AR for manufacturing training.
The webinar ended with a successful Q&A and group photography sessions.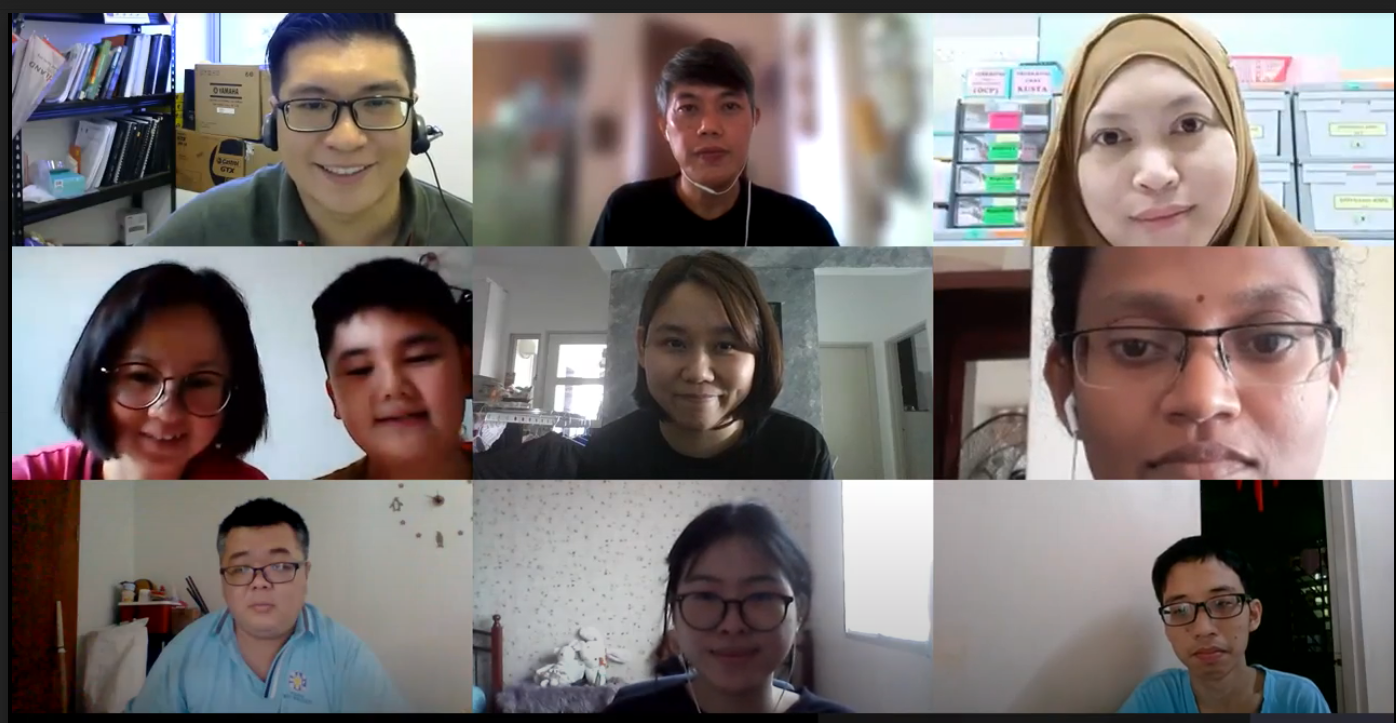 Dr Aloysius Yapp (middle) with some of the participants
For those who are interested to know more, you may watch the full video here.