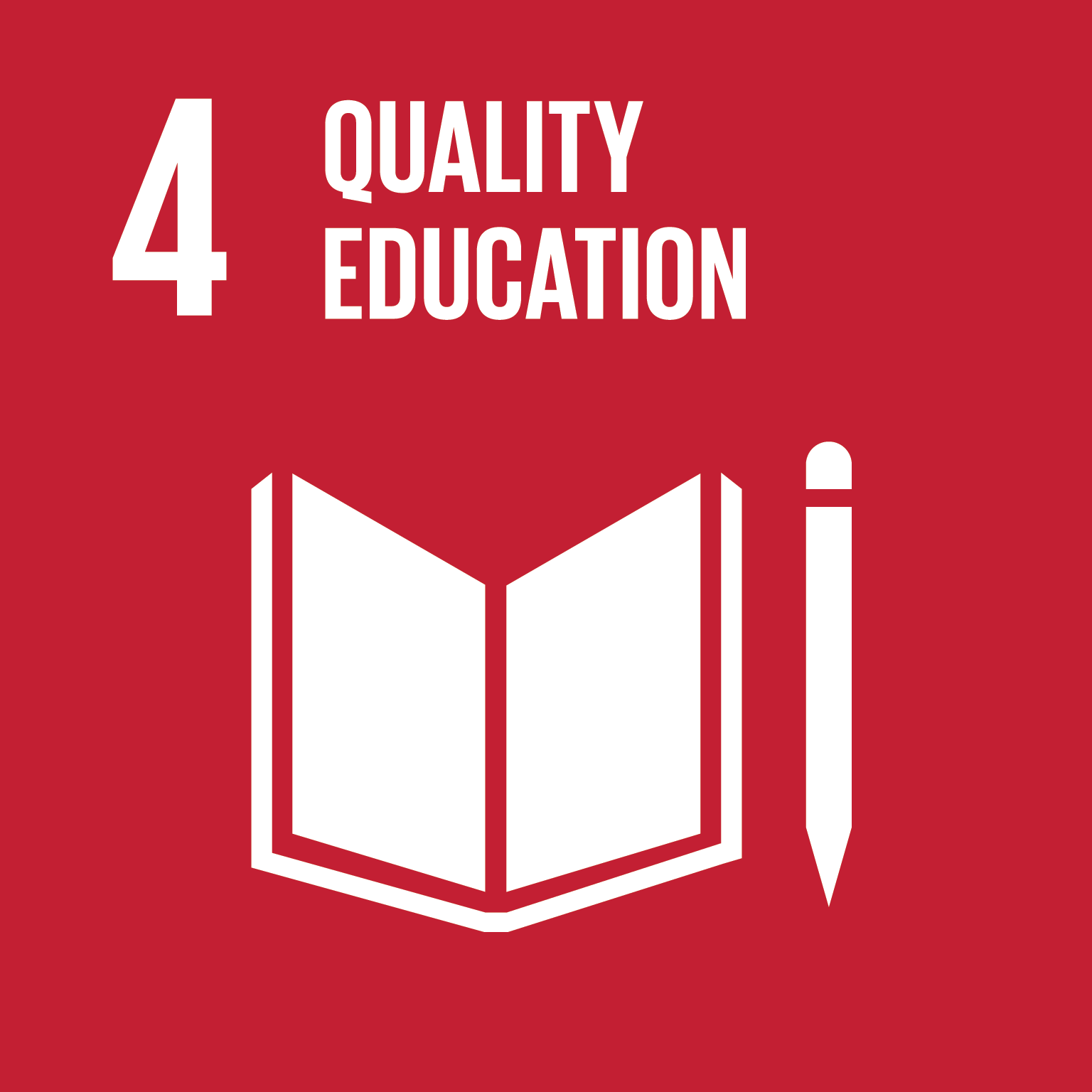 Bargain Basement Founder shares thoughts on social entrepreneurship
Executive Director of IOI Corp Bhd-cum-Founder of Bargain Basement Datin Joanne Wong conducted a webinar titled "Social Entrepreneurship: Bargain Basement" on 24 August 2021. Present to deliver the welcome speech was UTAR President Ir Prof Dr Ewe Hong Tat.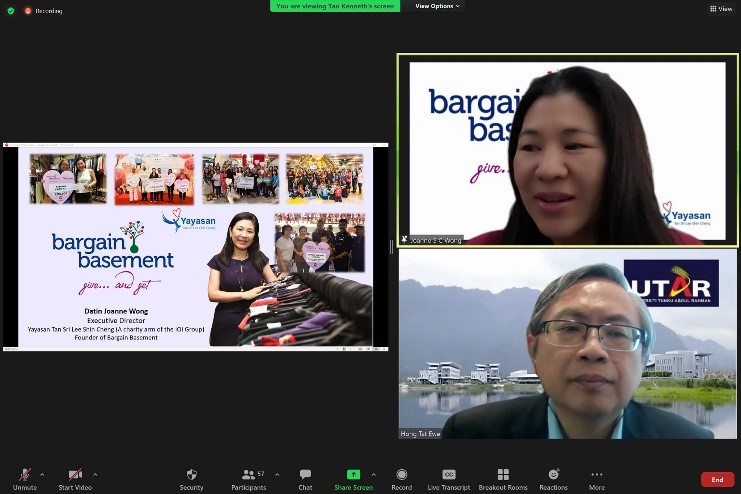 From top: Datin Joanne Wong and Prof Ewe
Prof Ewe mentioned that this was a special sharing session on social entrepreneurship and stated that this knowledge was important for students to get involved in community projects. According to Prof Ewe, the concept practised by Bargain Basement was interesting because it was very much relevant to the term "give and get" whereby buyers can choose to purchase the items they like while contributing back to society. Bargain Basement has set up a store at Kampar Campus and once the Covid-19 situation eases, Prof Ewe hopes to launch the store at the campus.
After the opening speech, the emcee enlightened the participants on the background of the Bargain Basement. Bargain Basement is located at IOI Mall, Puchong and IOI Citi Mall, Putrajaya. Datin Joanne Wong initiated this charity shop in early 2016 when her house was cluttered with items she was not using. As one who values space, she aspired to provide an arrangement for pre-loved items to be resold and converted into money for charitable purposes. After the introduction, a short video on Bargain Basement was played at the webinar.
Datin Joanne Wong then shared about IOI's Foundation, Yayasan Tan Sri Lee Shin Cheng. According to her, the Foundation is under the CSR component of the IOI Group, where they focus on education, medical aid and community programmes. Their programmes and aid are mostly in the vicinities of their plantation projects and property development. One of the components of the Foundation is social entrepreneurship. Despite establishing the Foundation in 1994, the social entrepreneurship component was only introduced recently after Datin Joanne Wong joined the team. Datin Joanne Wong continued the talk by highlighting their ongoing project collaboration with University Malaya and UTAR. According to her, the Foundation has also provided medical aid to UTAR Hospital and school aid for the construction of the school at SJK (C) Shin Cheng, Puchong and the expansion of Kuen Cheng High School in Jalan Syed Putra.
Datin Joanne Wong explained that she got her inspiration from a shop nearby her house where it had a similar set-up. When IOI City Mall opened in 2016, she had the idea of opening a shop and selling pre-used items; that was where the first branch was opened in 2016. The profits she earned by selling the pre-used items were able to cover salaries and other overheads. All the items sold were donated and there was no extra cost to bear, hence they were able to raise money for charity. Almost eighty per cent of the sales goes to charity. To date, they have given out more than RM260,000 to charities. They do not only sell used items, but also unused items.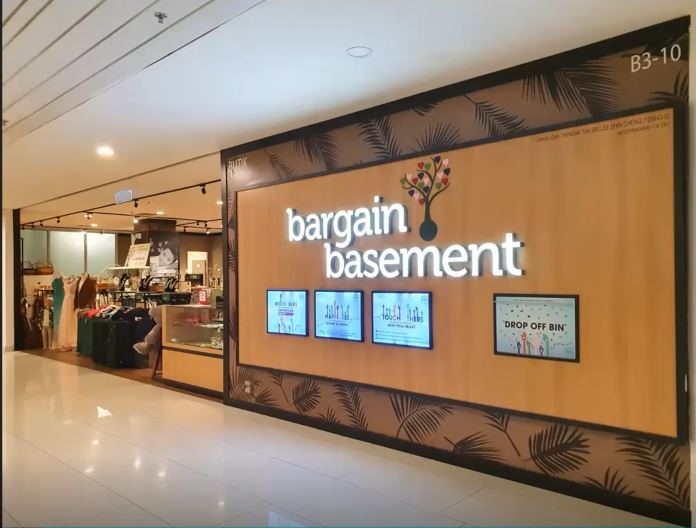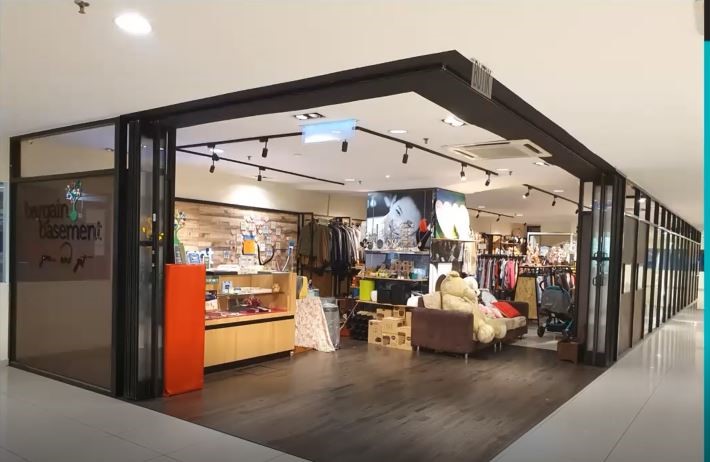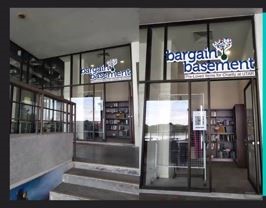 From top left: The retail shops at IOI City Mall, Putrajaya, IOI Mall, Puchong and UTAR Kampar Campus
The first retail shop was opened at IOI City Mall, Putrajaya in June 2016. The second retail shop was opened in October 2016 at IOI Mall, Puchong and now it is opened at UTAR Kampar Campus. There are all sorts of items sold in the shop like books, clothing household items, etc. Bargain Basement also has an online website where you can purchase items online. Datin Joanne Wong encouraged the students to come to the shop not only to buy items but to also treat it as a training ground to operate a small business within a small community.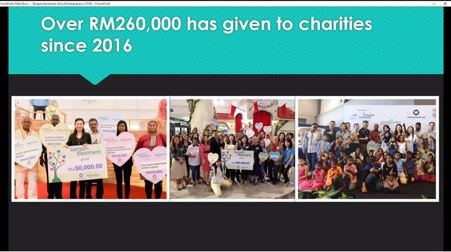 More than RM260,000 were given to charities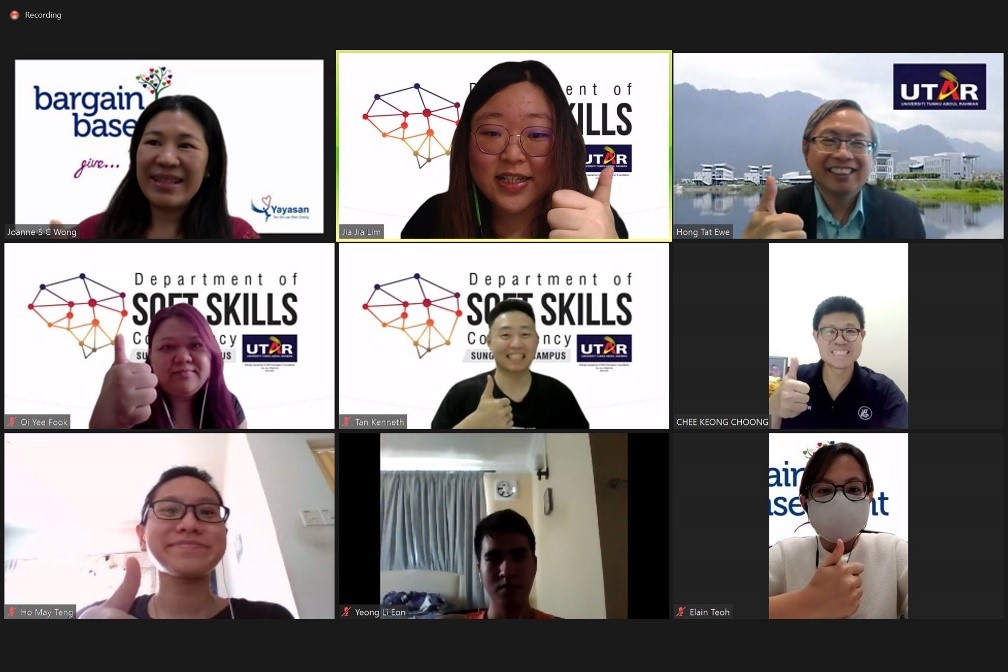 Group photo with the participants
At the end of the webinar, Datin Joanne Wong thanked the Department of Soft Skills Competency of Sungai Long Campus Head, Fook Oi Yee for coordinating the session and encouraged everyone to visit the Bargain Basement store once the pandemic ends. This webinar is associated with SDG Goal 4: Quality Education, SDG Goal 8: Decent work and Economic Growth and SDG Goal 12: Responsible Consumption and Production.