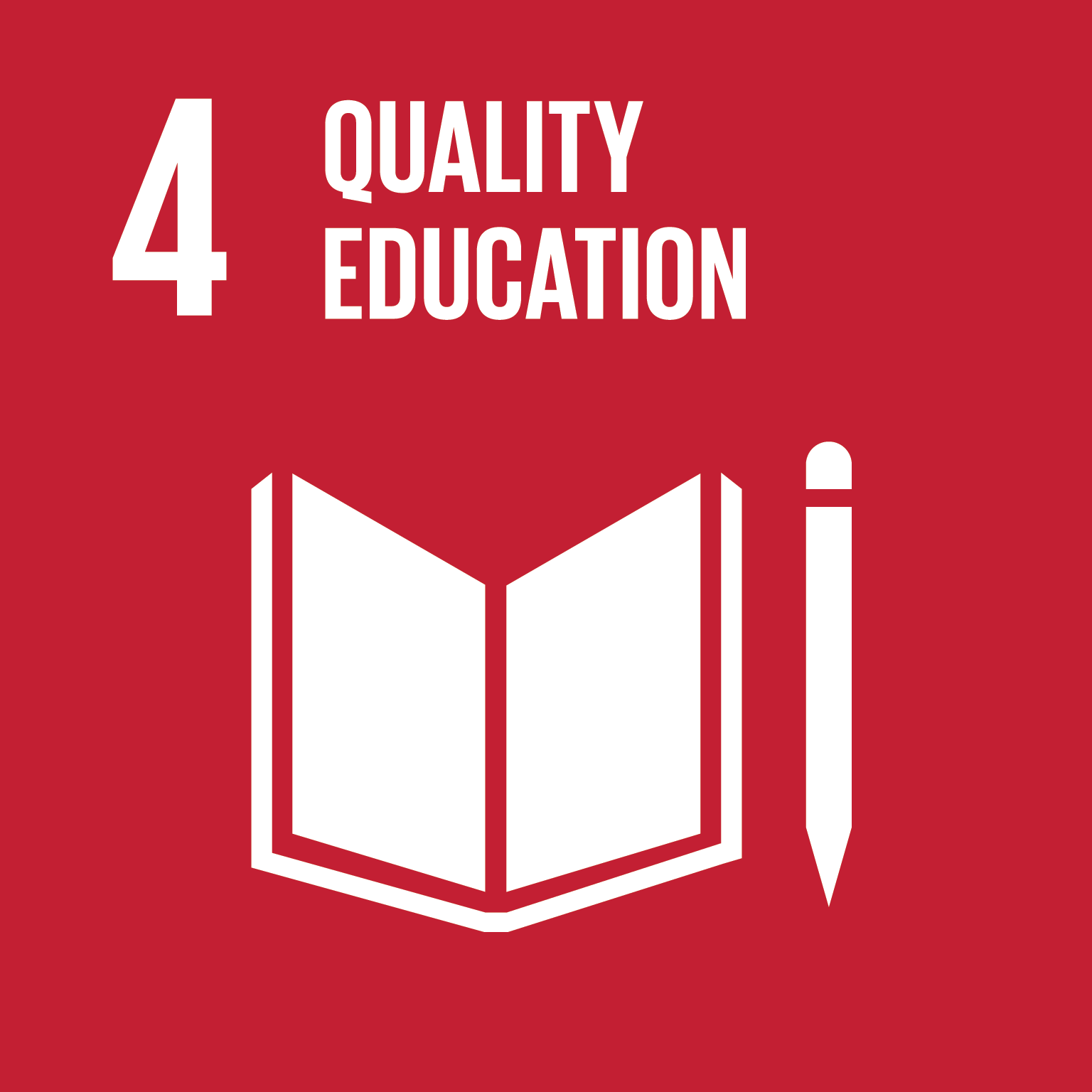 e-KLESF 2021 makes a comeback with STEM-inspired activities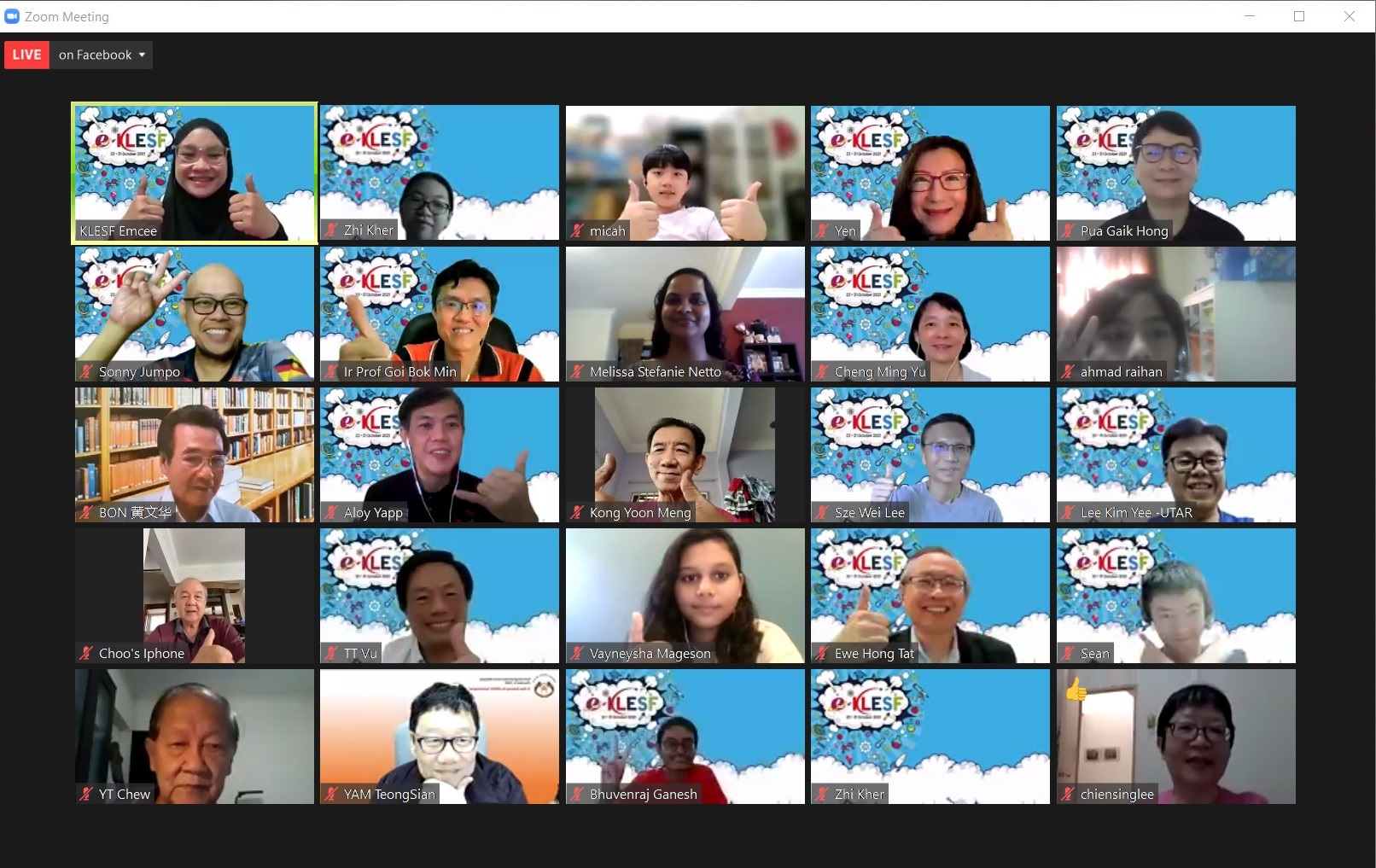 e-KLESF 2021 will be held online from 23 to 31 October 2021
The Virtual Kuala Lumpur Engineering Science Fair 2021 (e-KLESF 2021) made a return this year with a full packed programme of STEM-inspired activities.
Due to the enduring threat of the Covid-19 pandemic, this year's fair was continuously held in an online mode via Zoom and Facebook Live from 23 October 2021 until 31 October 2021. It offered more than 30 free webinars, quizzes, competitions, workshops and activities for participants to experience the fun and real-world applications of science, technology, engineering, and mathematics (STEM) with the aim of nurturing and inspiring young and innovative minds.
The fair not only served as a platform and springboard for students to showcase their talents and prepare them for their career pursuits, but also fueled their curiosity through STEM projects and activities—a purpose that is more relevant today with the protracted presence and impact of the Covid-19.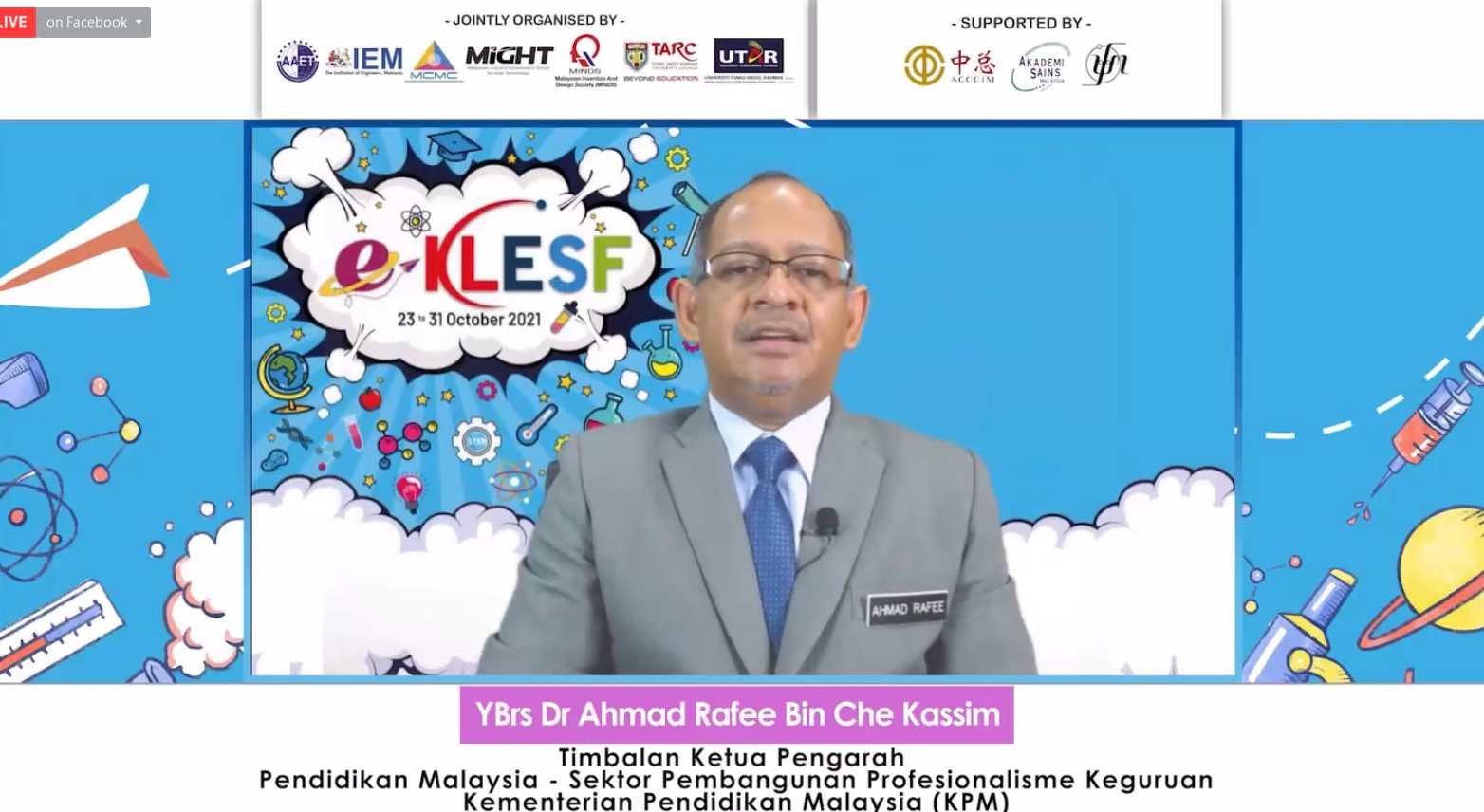 Dr Ahmad Rafee mentioned that the effort of KLESF is in line with the mission of MOE to produce skilled and sufficient human resources in STEM
The opening ceremony, conducted on 23 October 2021, was graced and attended by distinguished guests. In his speech, the Ministry of Education (MOE) Deputy Director-General of Education Malaysia (Teacher Professional Development Sector) YBrs Dr Ahmad Rafee bin Che Kassim said, "KLESF is an annual programme that started in 2014, which was organised to cultivate and increase the awareness of school students and the Malaysian community on the importance of STEM education for the sustainability and socio-economic development of the country. This effort is in line with the mission of the Malaysian Ministry of Education (MOE) in realising STEM in Malaysia in order to produce skilled and sufficient human resources in the field of Science, Technology, Engineering and Mathematics (STEM) to drive the national economy. The intention of MOE for STEM initiatives under Malaysia Education Blueprint 2013-2025 is to increase students' interest in STEM through formal and informal learning approaches. Therefore, various programmes and activities are designed, planned and carried out to enhance not only the interest of students but also the competence of teachers in the field of STEM."
He mentioned that STEM education was placed as one of the important agendas under PPPM 2013-2025 for the transformation of education with the aim to prepare the younger generation to face the challenges of the 21st century. He also shared examples of students' success in the field of STEM and expressed his hope that the success would be an activator and fuel for other students to improve their STEM skills.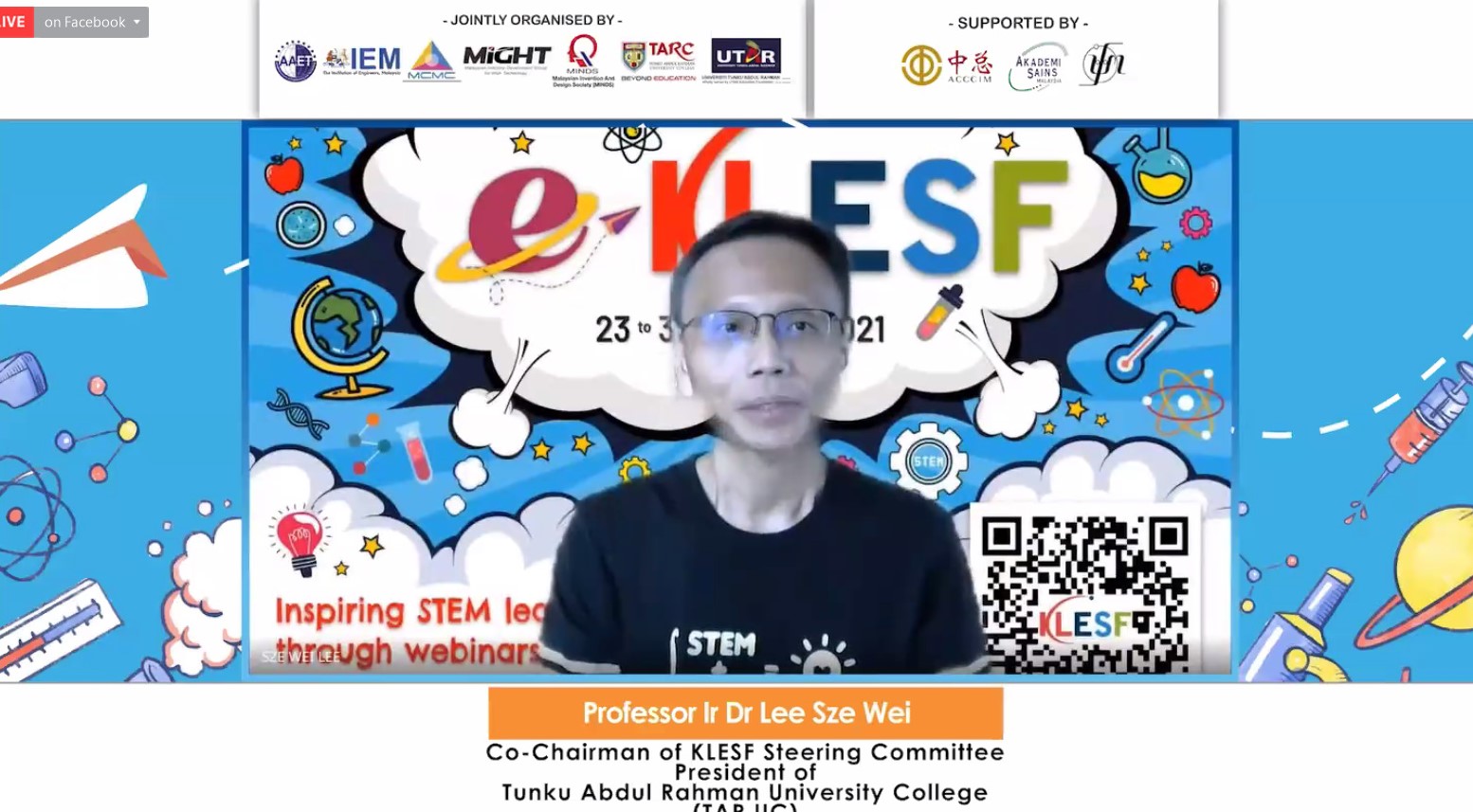 Prof Lee mentioned that an e-version of KLESF not only serves the purpose to keep the momentum going but also adds some dimensions to STEM learning
"This is the second time we are having the e-version of KLESF," said Co-Chairman of KLESF Steering Committee-cum-President of Tunku Abdul Rahman University College (TAR UC) Prof Ir Dr Lee Sze Wei in his opening speech. He mentioned that although the Covid-19 has radically disrupted people's lives, there was also tremendous development in science and technologies. "This is a time we foresee that science and technology have been recognised and embraced by the society in a much stronger and comprehensive way as compared to the past." He added, "It is a time where our children and young generations see SMT as a good way for them to move forward to the future in terms of learning and career development. This also encourages us in KLESF to continue our work to further improve and enhance interest in STEM among school children and the youth. Because of the pandemic this year, we are not able yet to organise a physical KLESF. Nevertheless, an e-version of KLESF can at least serve the purpose to keep the momentum going and also at the same time add some dimensions to the learning of STEM among our youth and school children who are still having limited access to school at this point of time."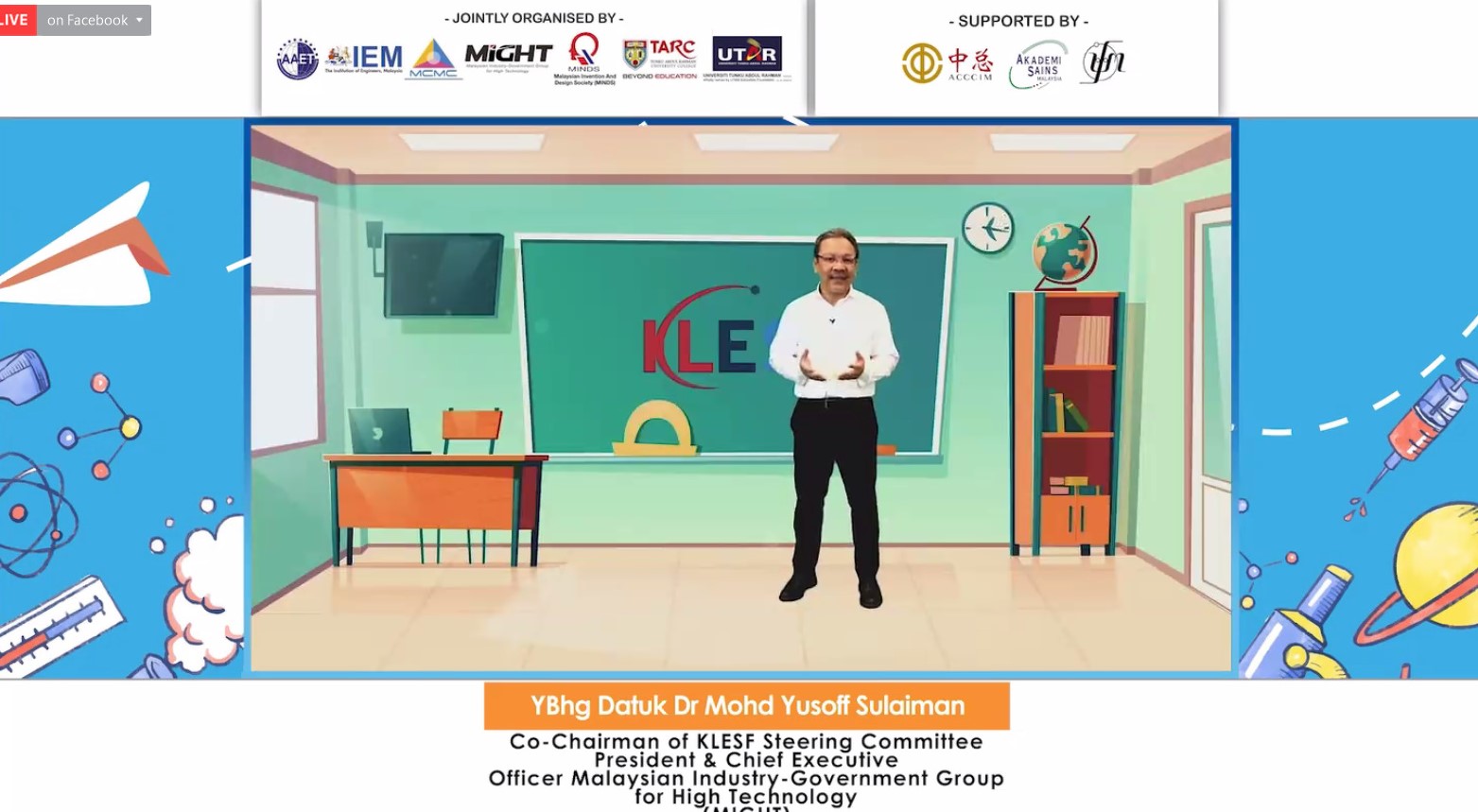 Datuk Dr Mohd Yusoff Sulaiman pointed out that STEM education is the way forward for the world
In his remarks, Co-Chairman of KLESF Steering Committee-cum-President and Chief Executive Officer Malaysian Industry-Government Group for High Technology (MIGHT) Datuk Dr Mohd Yusoff Sulaiman shared his optimism to continue holding the event online as this could extend the reach to more people and greater distance. "We think this is a way forward. Future KLESF would be a hybrid that would combine both virtual and physical interaction," he said. He added, "The way forward for the world is through STEM education. We need all those challenges that would be faced through our understanding of STEM. Collaboration and partnerships are the keys to delivering many solutions to world problems in the future."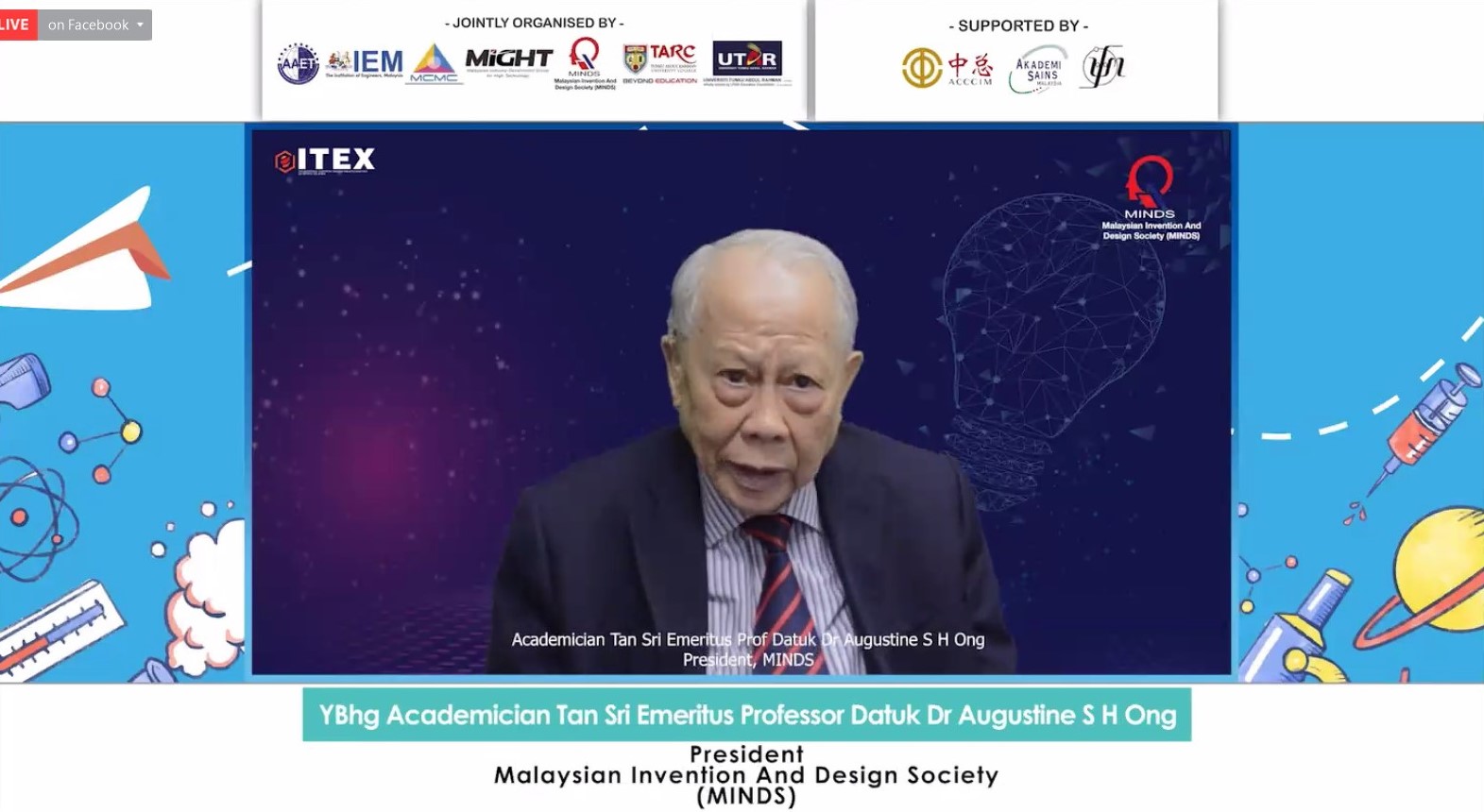 Tan Sri Augustine Ong encouraged participants to take part in the World Young Inventors Exhibition
President of Malaysian Invention and Design Society (MINDS) Academician Tan Sri Emeritus Prof Datuk Dr Augustine Ong Soon Hock said, "We all support STEM education that is essential for progress and development. Furthermore, learning to apply our knowledge of STEM to society through invention, innovation and creativity that benefits mankind. I would like to congratulate all the students for your participation in this science fair and encourage you to consider participating in the World Young Inventors Exhibition in December 2021 and May 2022."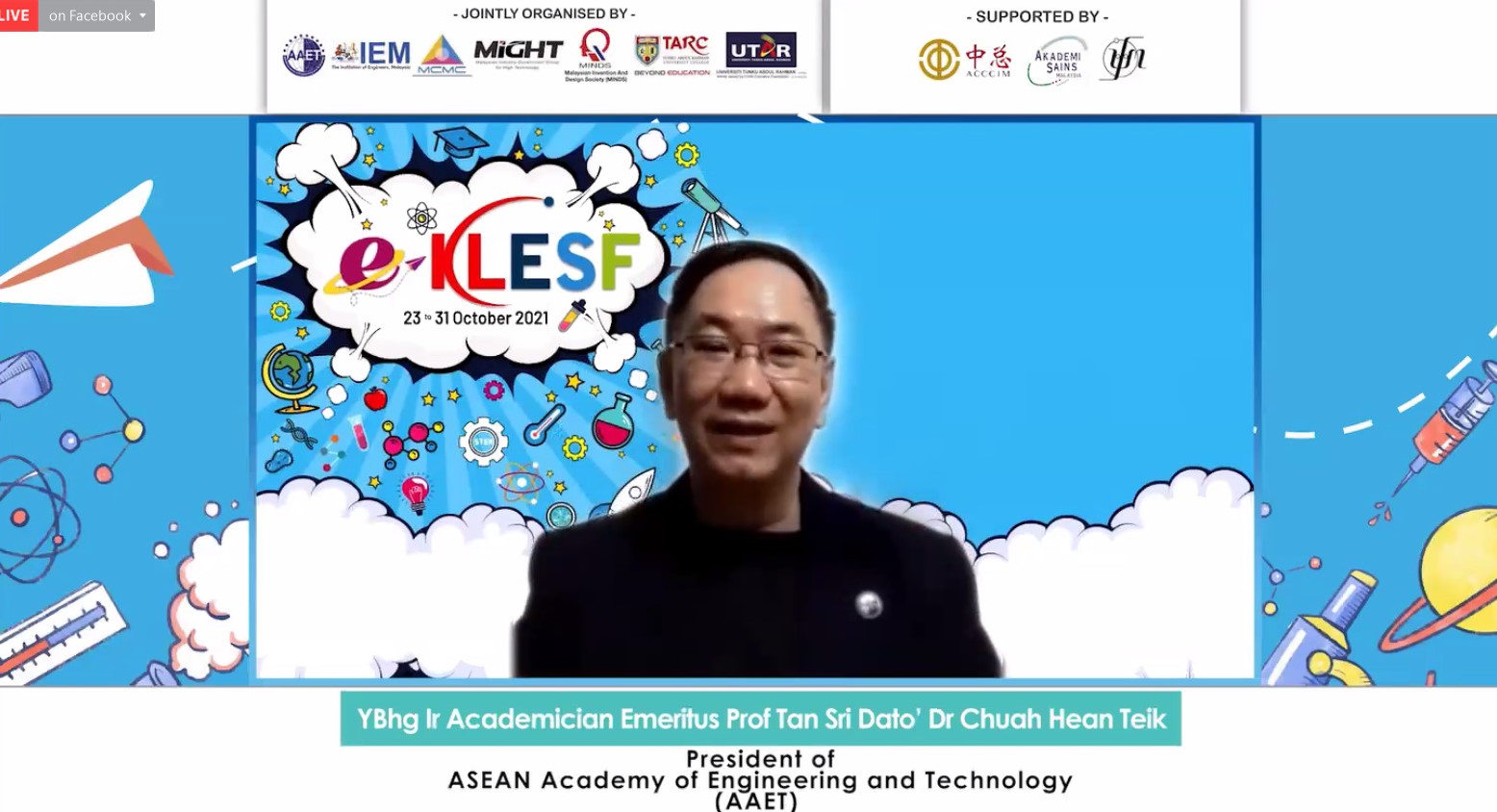 Tan Sri Chuah highlighted the importance of sparking interest among young children in pursuing a STEM career
On the other hand, President of ASEAN Academy of Engineering and Technology (AAET) Ir Academician Emeritus Prof Tan Sri Dato' Dr Chuah Hean Teik said, "The buzzwords nowadays are industrial revolution, Internet of Things, cloud computing, blockchain, AI, virtual reality, Covid-19, vaccination, healthcare, etc. All these require a lot of STEM knowledge workers, whether they are doctors, engineers, scientists, technologists, or mathematicians. Therefore, it is important for us to spark STEM interest among our young children so that they are interested in STEM and later on they will be able to pick up STEM as their career. The aim of the Engineering Science Fair is to promote STEM education and to introduce STEM innovation in a fun way to spark interest among our young children." He congratulated the organising committee on behalf of AAET for successfully organising the event once again.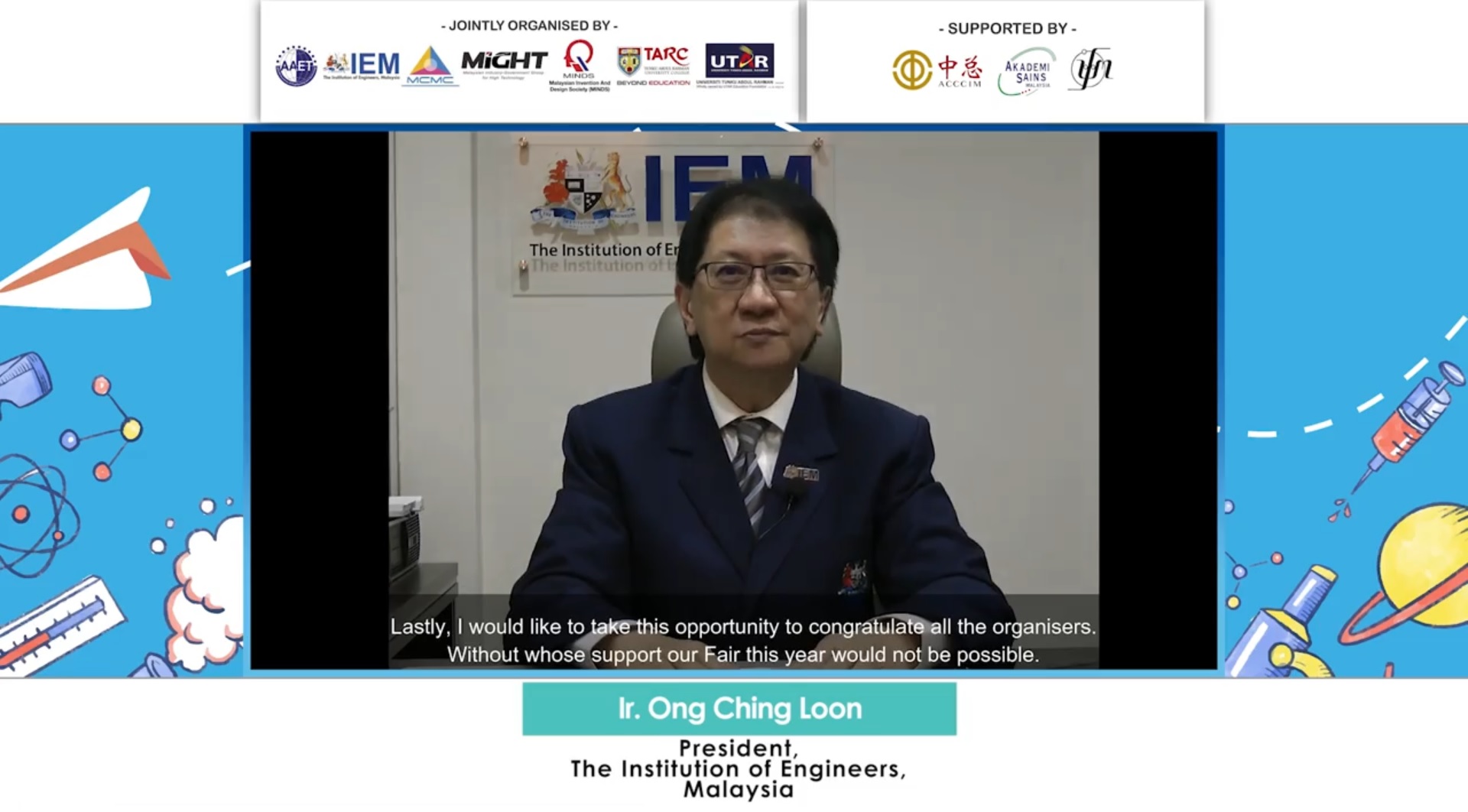 Ir Ong is confident that the programmes of KLESF would pique the interest of youngsters in STEM
The Institution of Engineers Malaysia (IEM) President Ir Ong Ching Loon mentioned that the KLESF has attracted more than 60,000 participants since its inception in 2013. "As we are all aware, almost all countries across the globe have been affected by the Covid-19 pandemic both socially and economically. The battle is far from over and we still have to ensure necessary control and precautionary measures are put in place in the midst of the pandemic which has practically brought the world to a standstill. Fortunately, with the advancement in science, technology, and engineering, we have been able to transform the way we do things and we are able to still connect and communicate to carry on with our lives or in some way our businesses. It is so important to motivate students to pursue their interest in Science, Engineering and Mathematics. They can share their project ideas with their friends, parents and other people. It also contributes to the social development of students," he said.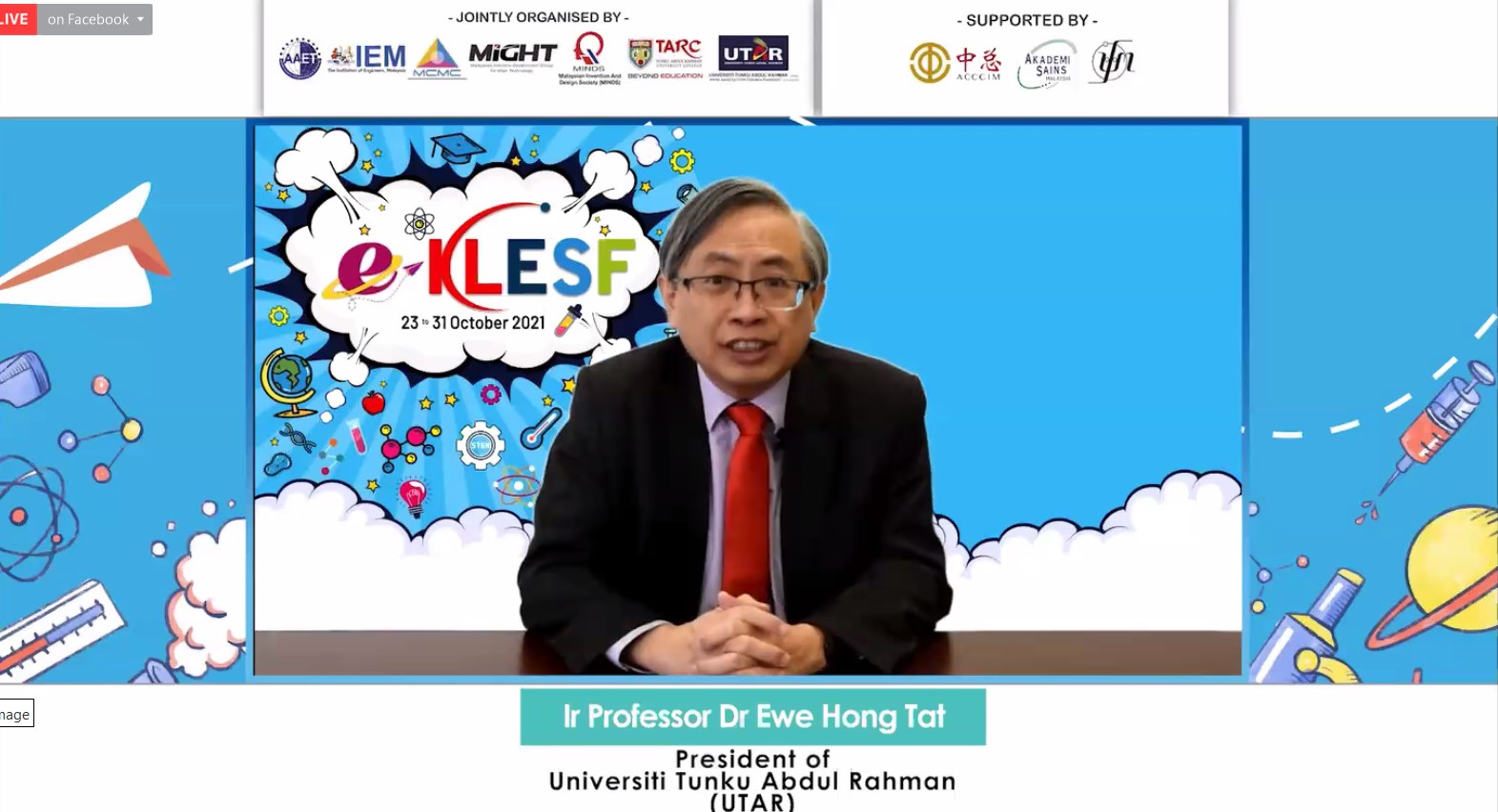 Prof Ewe hoped that the participants would enjoy and benefit from the variety of activities in KLESF
UTAR President Ir Prof Dr Ewe Hong Tat said, "We all know that STEM is not just fun and interesting; it is also the answer to many of the world's current challenges and problems, such as renewable energy, sustainable development, pandemic and climate change. The younger generation needs to be exposed to STEM subjects at a young age so that they are aware of their importance in a variety of aspects of their daily lives. Thus, e-KLESF aims to generate interest and excitement in STEM among students, the general public, parents, and participants from all over the world and at the same time prepare students with the skills to meet the challenges of science and technology in this era of the Fourth Industrial Revolution." He hoped that all the participants would enjoy the interesting activities offered by the fair and highlighted the efforts made to raise public awareness about the importance of STEM in achieving socio-economic well-being and sustainable development.
The fair is one of the biggest annual events in Malaysia and is now in its eighth year. The partners of KLESF are ASEAN Academy of Engineering and Technology (AAET), The Institution of Engineers Malaysia (IEM), Malaysian Communications and Multimedia Commission (MCMC), Malaysian Industry-Government Group for High Technology (MIGHT), Malaysian Invention and Design Society (MINDS), TAR UC and UTAR. The event is supported by the Ministry of Education Malaysia (MOE), Academy of Sciences Malaysia (ASM), The Associated Chinese Chambers of Commerce and Industry of Malaysia (ACCCIM) and the Malaysian Institute of Physics (IFM). For more information, click here.