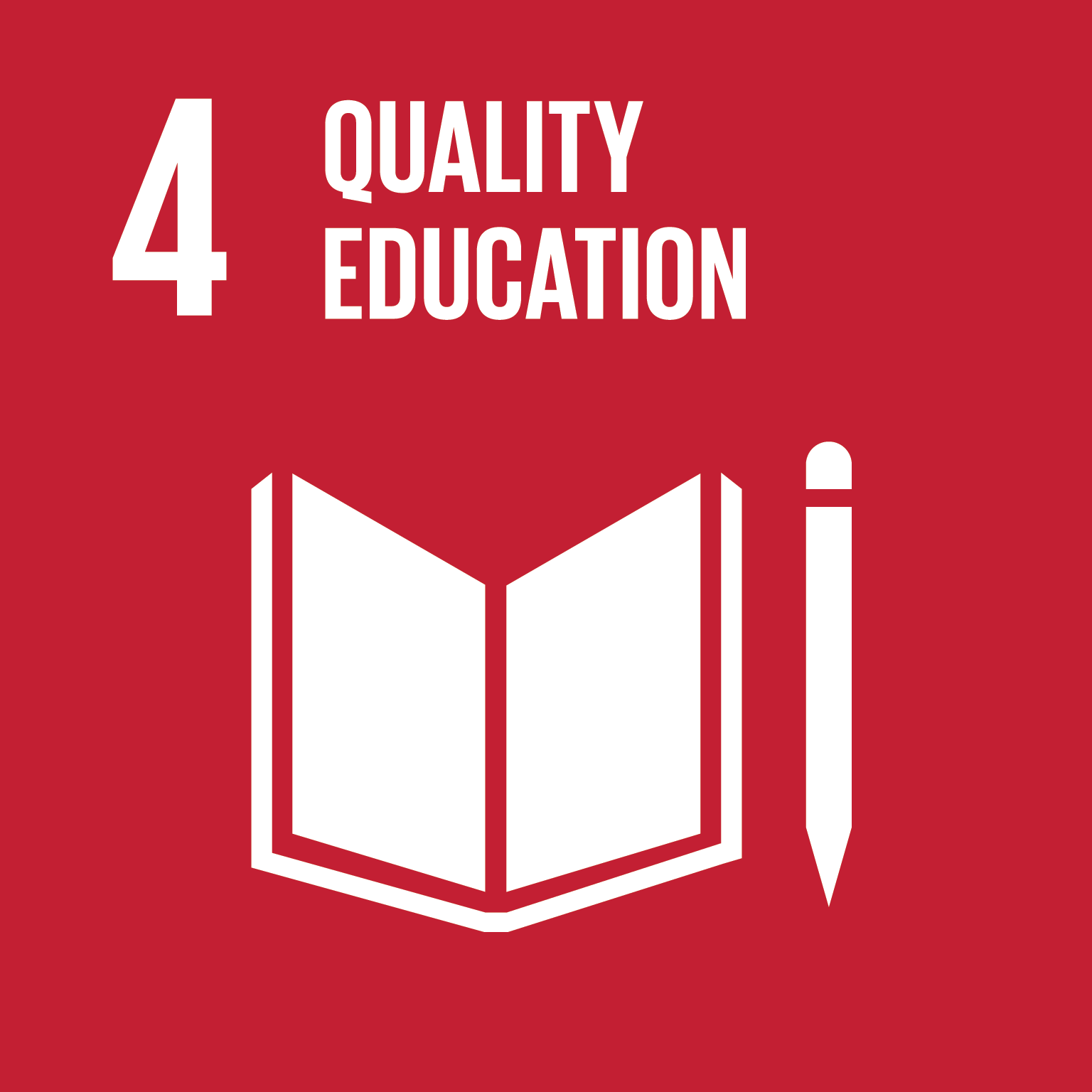 Fundamental analysis methods for fund managers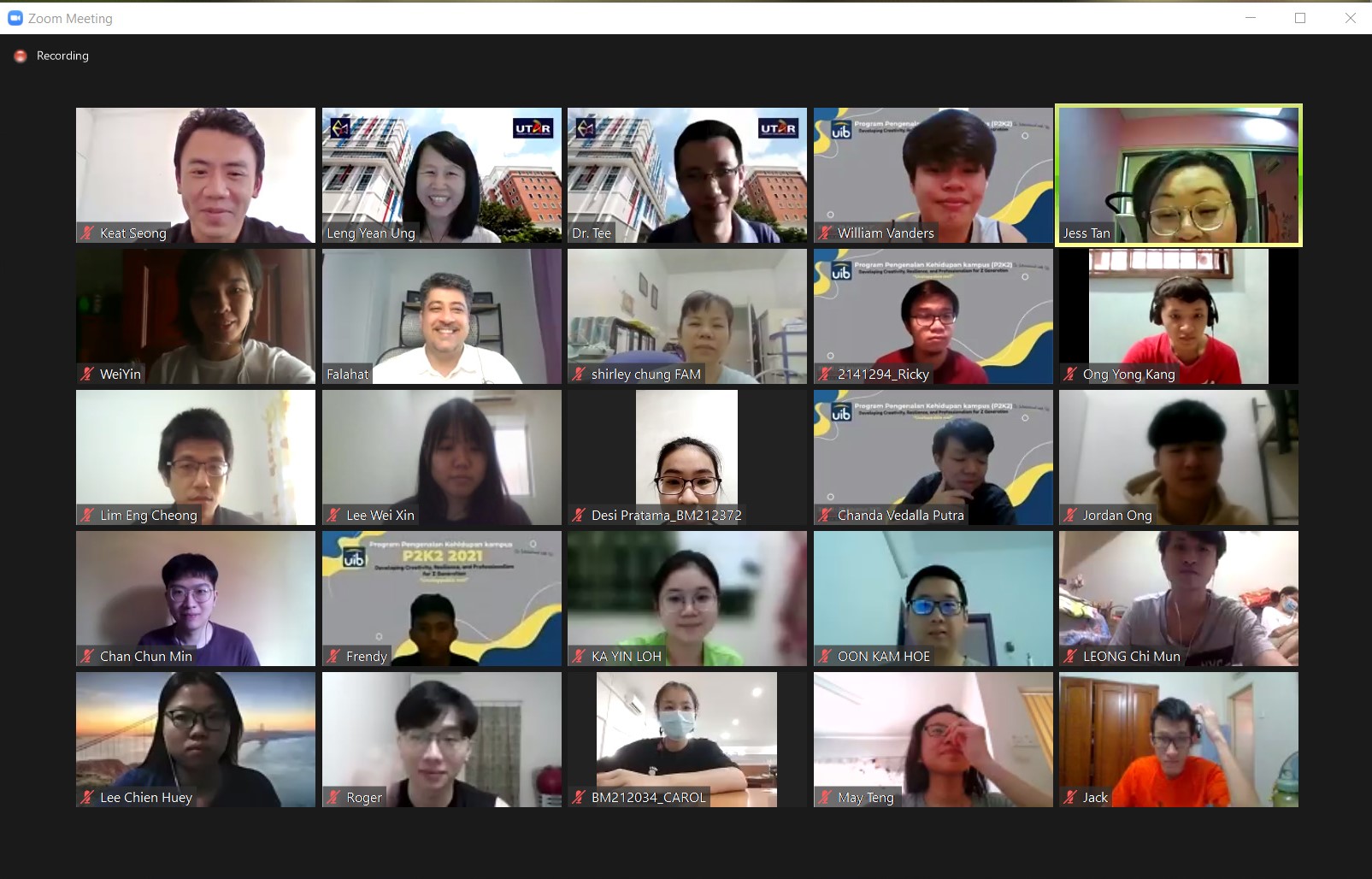 Over 200 participants attended the webinar
UTAR Faculty of Accountancy and Management (FAM) and the Centre for Entrepreneurial Sustainability (CENTS) organised a webinar with UOB Asset Management titled "Fundamental Analysis Methods Adopted by Fund Managers" on 26 August 2021. The webinar saw over 200 participants from UTAR and its partner universities from Indonesia, namely Universitas Internasional Batam and Universitas Diponegoro. The invited speaker was UOB Asset Management (UOBAM) (M) Portfolio Manager Yeong Keat Seong.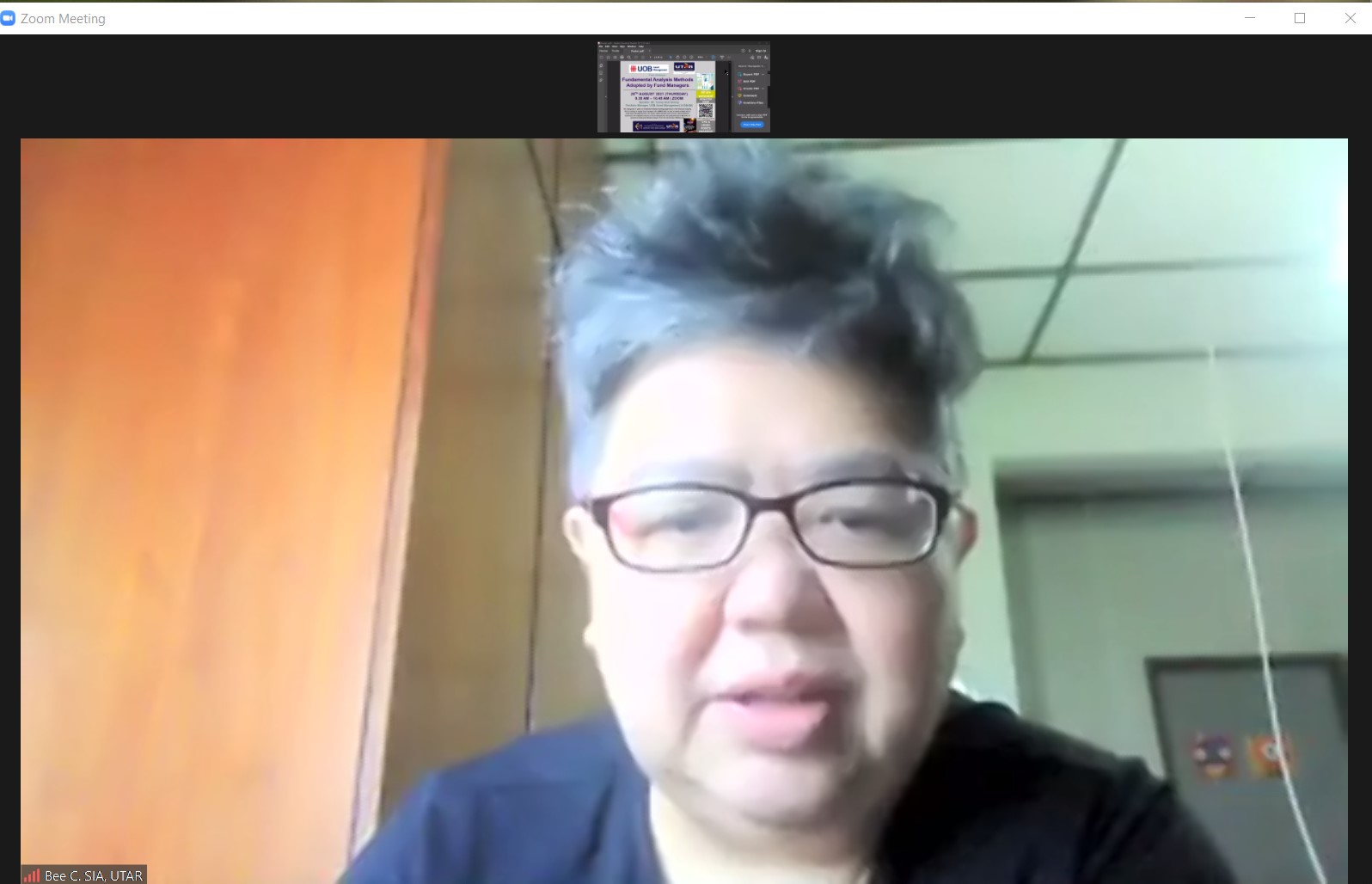 Dr Sia expressing her welcome and gratitude to Yeong
The session started with a welcome address and opening remarks by FAM Dean Dr Sia Bee Chuan. "Although our students may have learned about the latest fundamentals of analysis tools such as financial ratio analysis and common stock valuation models from the textbooks and lecturers, I believe our students should continue to keep abreast of the industry's needs and relevance. Our University has always been keen to produce graduates who are employable, not just book smart but also street smart. It is also aligned with the faculty's mission—to be an outstanding business and management faculty of education and professional challenges which have transformative societal impacts nationally and internationally," she said.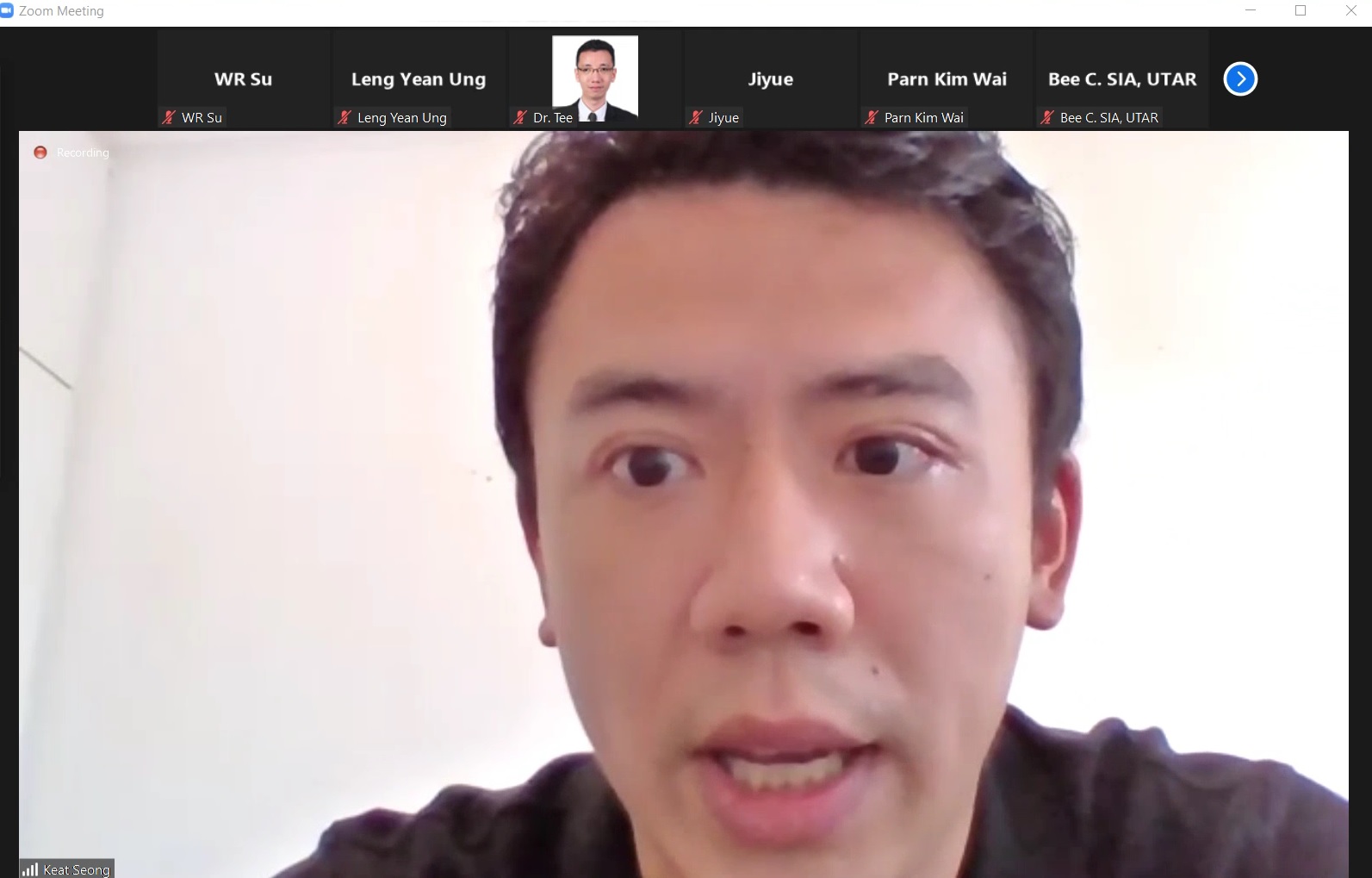 Yeong during the webinar
In his talk, Yeong first gave an explanation on fundamental analysis, saying that it is a method of evaluating the intrinsic value of an asset and analysing the factors that would influence its price in the future. He explained the two approaches of the analysis—top-down and bottom-up analysis, as well as the two aspects of the analysis—quantitative and qualitative aspects. He then shared some real-world examples and explained how to make use of economic analysis, industry analysis and company analysis.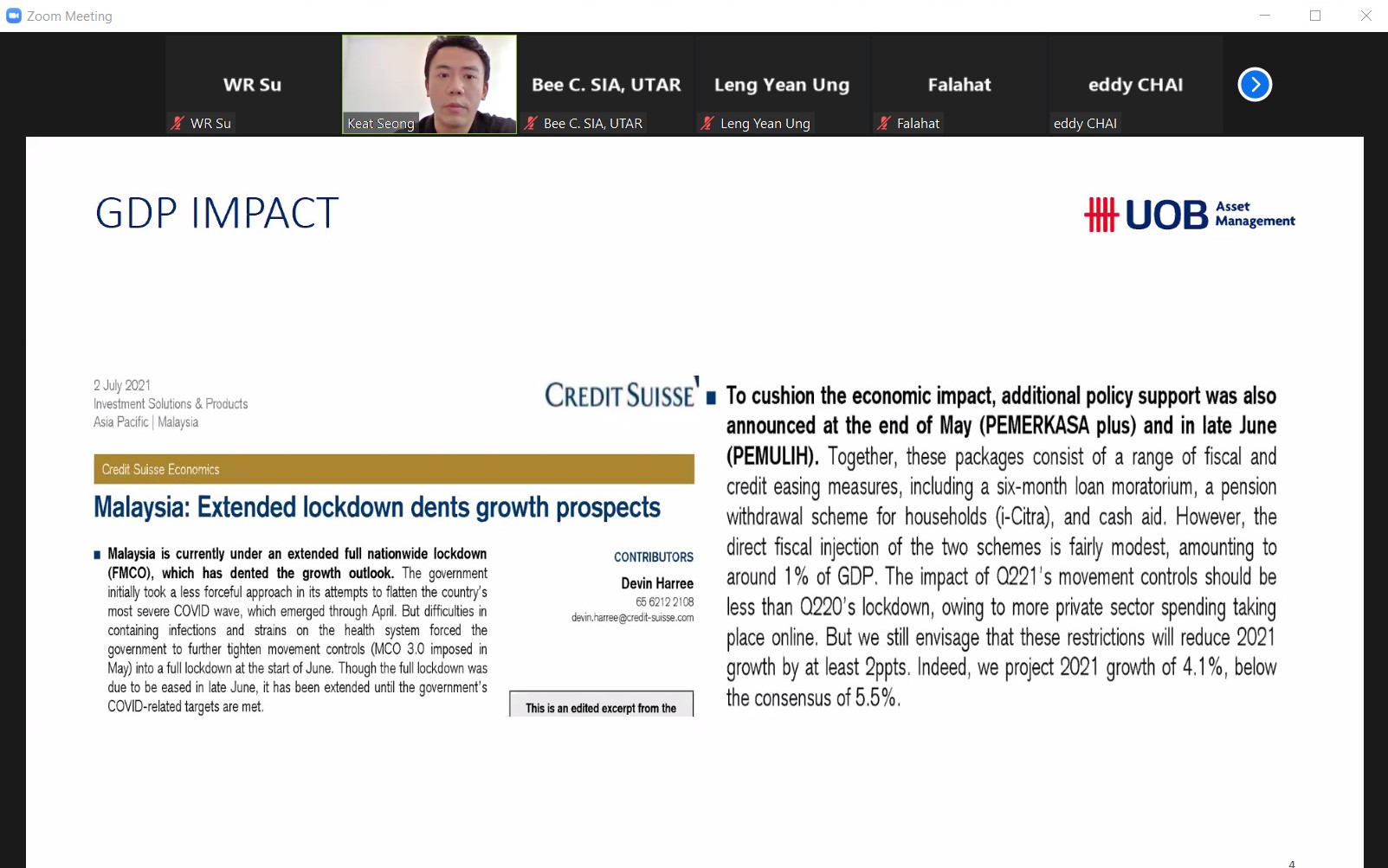 Yeong showing an example of economic analysis
Yeong explaining the importance of keeping track on the development of commodity price for industry analysis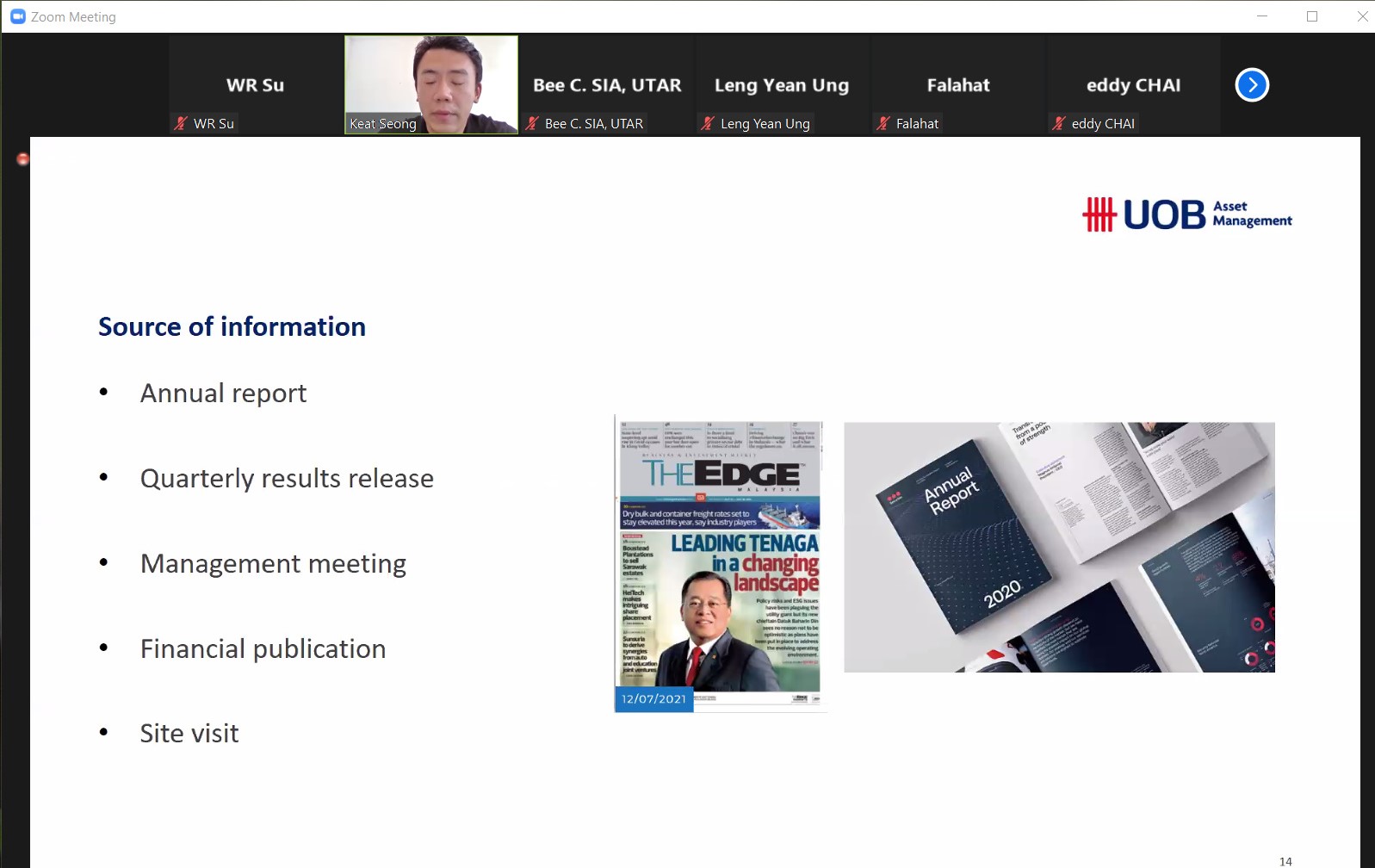 Yeong sharing some ways on how to get the information to analyse a company
The webinar continued with a Q&A session, where Yeong answered a plethora of questions such as what are the skills and knowledge required to become a fund manager, which valuation model is commonly used in the technology industry, and many more. Armed with this information, participants had a leg-up in not only understanding the fundamental analysis deeper but also learning how to apply them in real life. The webinar then ended with a photography session.