KMUTNB visits UTAR to discuss collaboration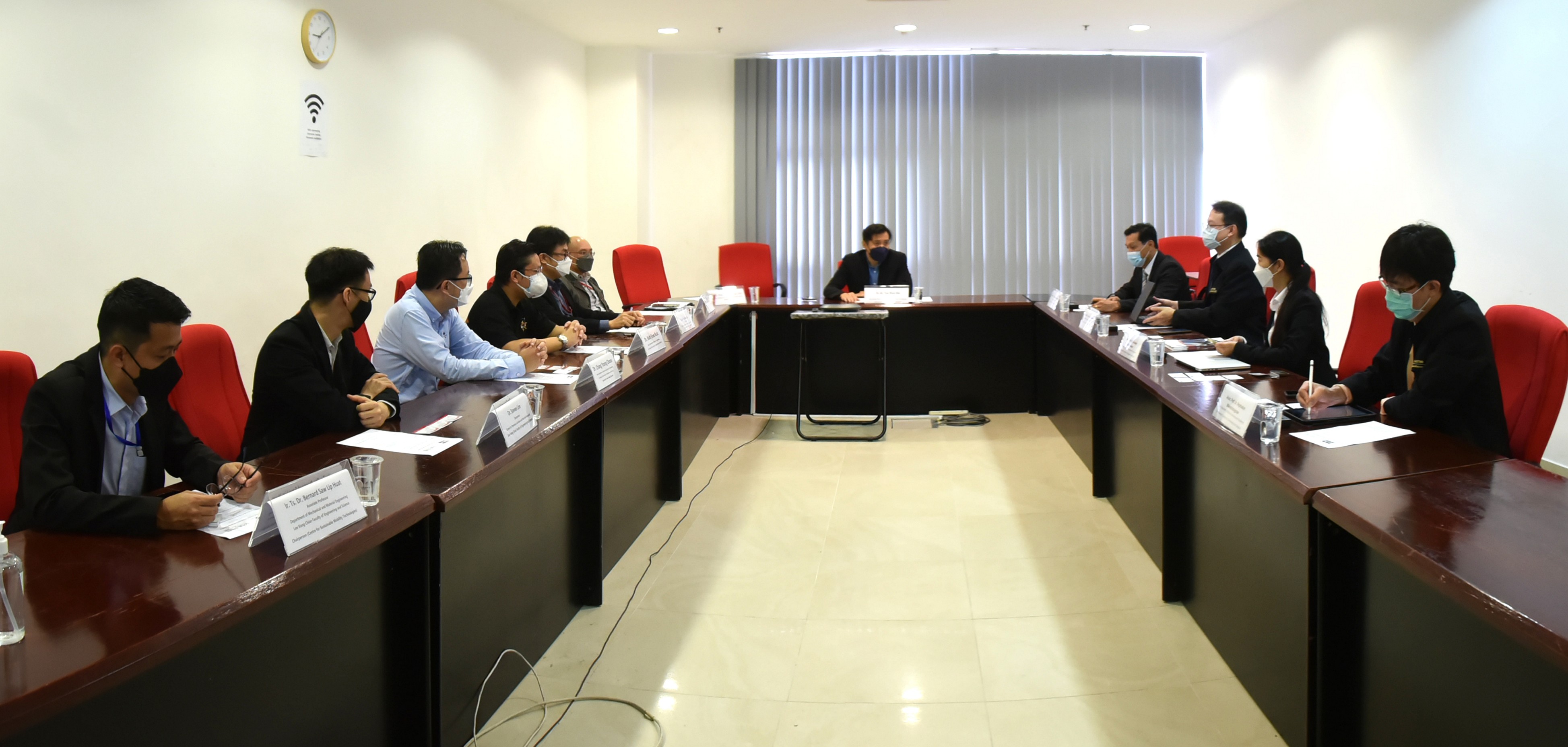 Both parties in the midst of discussion
Four delegates from the Department of Electrical and Computer Engineering (ECE) of King Mongkut's University of Technology North Bangkok (KMUTNB), Thailand paid a visit to UTAR Sungai Long Campus. on 9 May 2022.
The four delegates include Dean of Engineering Assoc Prof Dr Udomkiat Nontakaew, Associate Dean of Administrative Affairs Assoc Prof Dr Petch Jearanaisilawong, Head of Department of Electrical and Computer Engineering Dr Nophadon Wiwatcharagoses and Director of Centre for International Engineering Programmes Dr Tanaporn Rojhirunsakool.
They were welcomed by UTAR Lee Kong Chian Faculty of Engineering and Science (LKC FES) Dean Assoc Prof Ts Dr Yap Wun She, LKC FES Deputy Dean for R&D and Postgraduate Programmes Dr Ling Lloyd, LKC FES Deputy Dean for Student Development and Industrial Training Assoc Prof Ts Dr Lee Kim Yee, Head of Electrical and Electronic Engineering Department Assoc Prof Ir Dr Chang Yoong Choon, Head of Chemical Engineering Department Dr Mah Shee Keat, Chairperson of Centre for Sustainable Mobility Technologies Assoc Prof Ir Ts Dr Bernard Saw Lip Huat, Chairperson of Centre for Photonics and Advanced Materials Research Dr Steven Lim and Director of Division of Community and International Networking Assoc Prof Dr Lai Soon Onn. The visit was chaired by Dr Lai.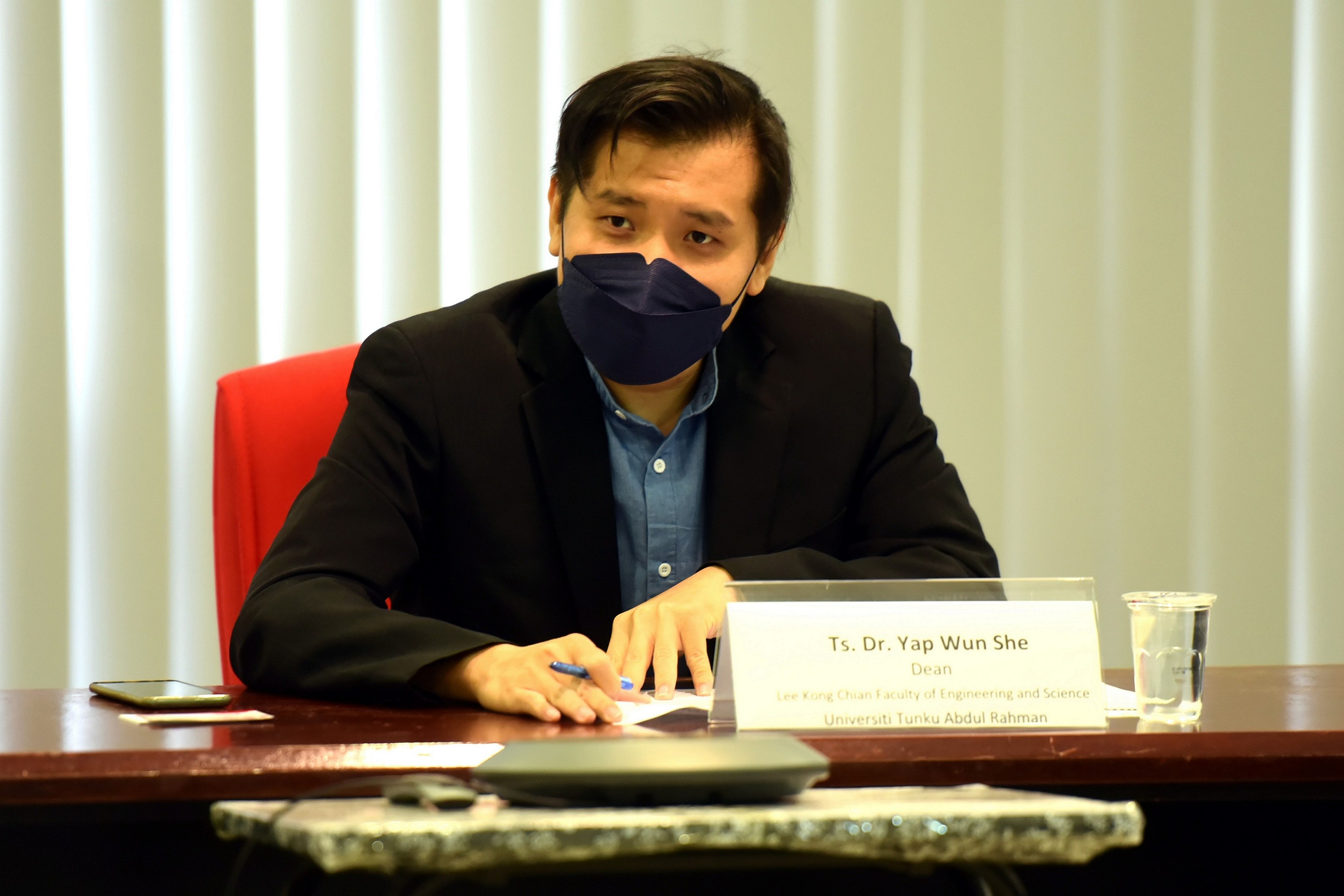 Dr Yap
The objective of the visit was to establish a good repertoire between UTAR LKC FES and KMUTNB by discussing plans for future collaboration in areas, such as research, joint research, and virtual or on-site internship programmes.
The visit began with the arrival of the delegates to the campus. It was followed by a welcome speech from Dr Yap and another from Dr Udomkiat Nontakaew. Dr Yap, in his speech, explained the background of LKC FES and stated that it is the biggest faculty on campus, with nine different departments.
Dr Udomkiat
After that, the UTAR corporate video and the KMUTNB video were played, which presented additional information about both universities, such as the number of courses, the history, etc. Once the videos ended, Dr Petch gave a brief background about his faculty, which was quickly followed up by Dr Lee's introduction to LKC FES' internship programme. He emphasised that the internship programme is open to any student as long as they are interested. Dr Lee also explained that the programme lasts for either three or six months, and should any Thai students from KMUTNB like to join LKC FES as interns, they would be stationed under the faculty's research centre.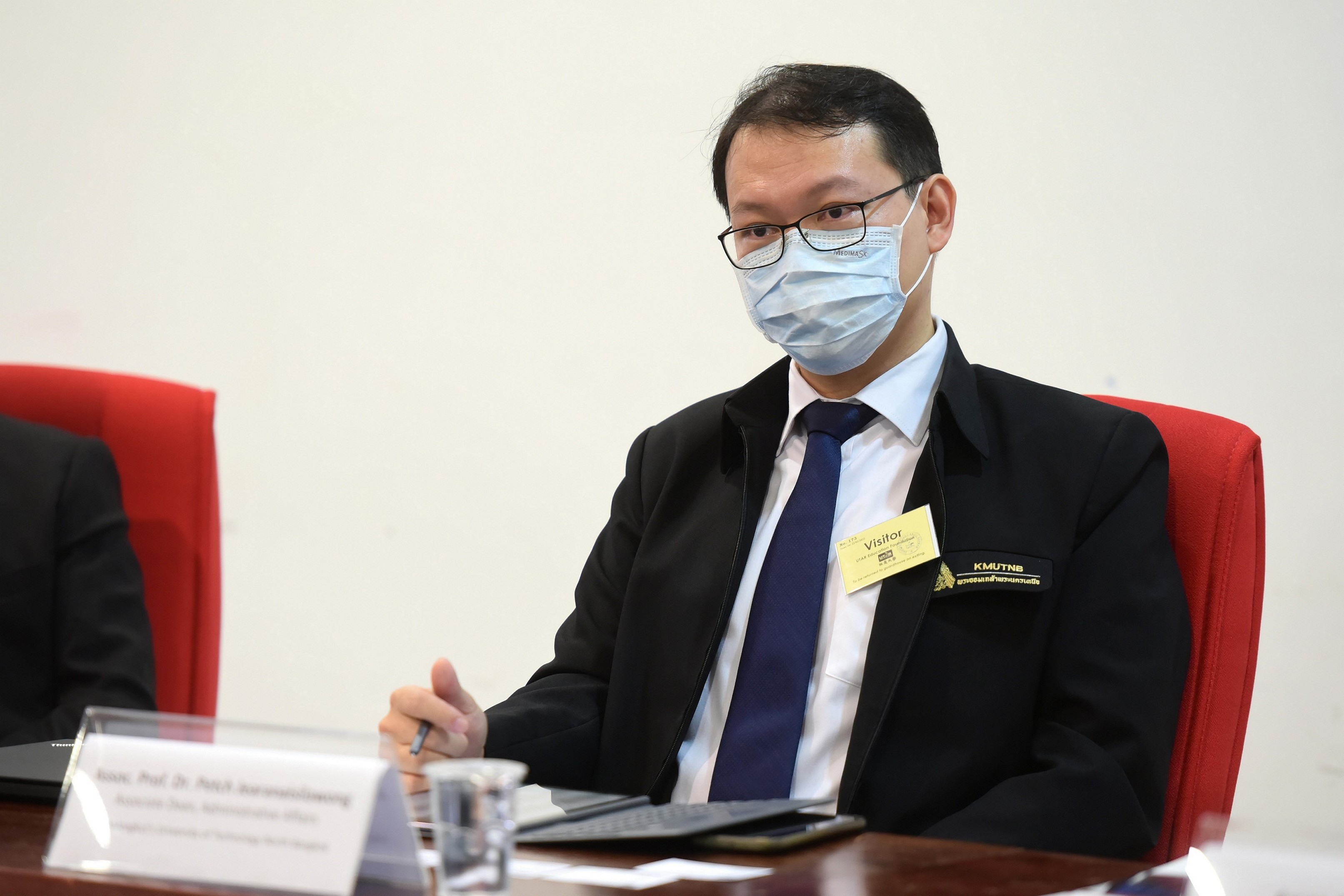 Dr Petch
Similarly, Dr Tanaporn also explained the internship programme offered by KMUTNB. She stated that the duration of the internship programme is five months. It usually takes place from July to November or December to April. She also suggested UTAR to partake in several other activities organised by KMUTNB, such as the robotic workshop, robot camp, etc.
Moving on, Dr Ling elucidated on R&D and postgraduate programmes offered by LKC FES, while Dr Chang shared the activities conducted by the department for the past two years since the COVID-19. Some of the activities included online lectures, physical lab classes and events jointly organised with other universities for undergraduate and postgraduate students.
Dr Nophadon, on the other hand, presented a summary of the ECE specialisation. According to him, the ECE specialisation is comprised of four sections, namely Power, Automation, Computer and Telecommunication, and these sections are made up of a few subsections each. He noted that each faculty member in ECE is specialised in various sections. The discussion then continued with Dr Bernard Saw and Dr Steven Lim sharing their experiences of collaborating with other universities. They also presented some ideas on how LKC FES and KMUTNB can cooperate.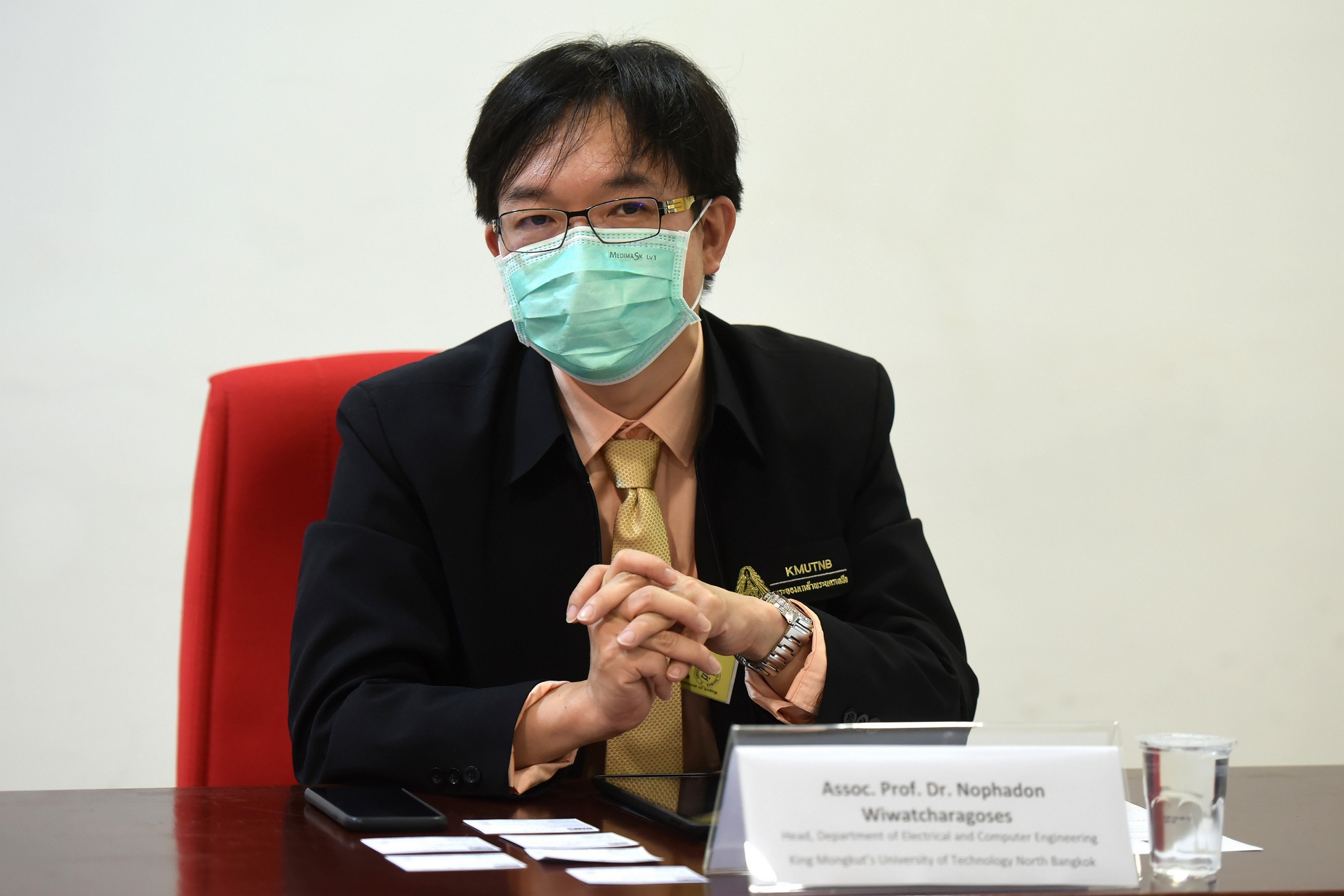 Dr Nophadon
After a lengthy discussion, Dr Petch introduced the research profile of the Department of Mechanical & Aerospace Engineering. According to Dr Petch, several fields were explored in this department, which included underwater robots, energy, rubber technology, national defence, simulations, aeronautics & astronautics, rice husk explosion, droplet analysis and student formula.
Dr Tanaporn then explained KMUTNB's student exchange programme, which included a physical summer camp. She explained that the camp was usually filled with a variety of activities, such as Thai language workshop, material workshop, visits to attraction spots in Thailand, etc.
The discussion ended with the presentation of souvenirs, a group photograph and a tour of the LKC FES laboratories.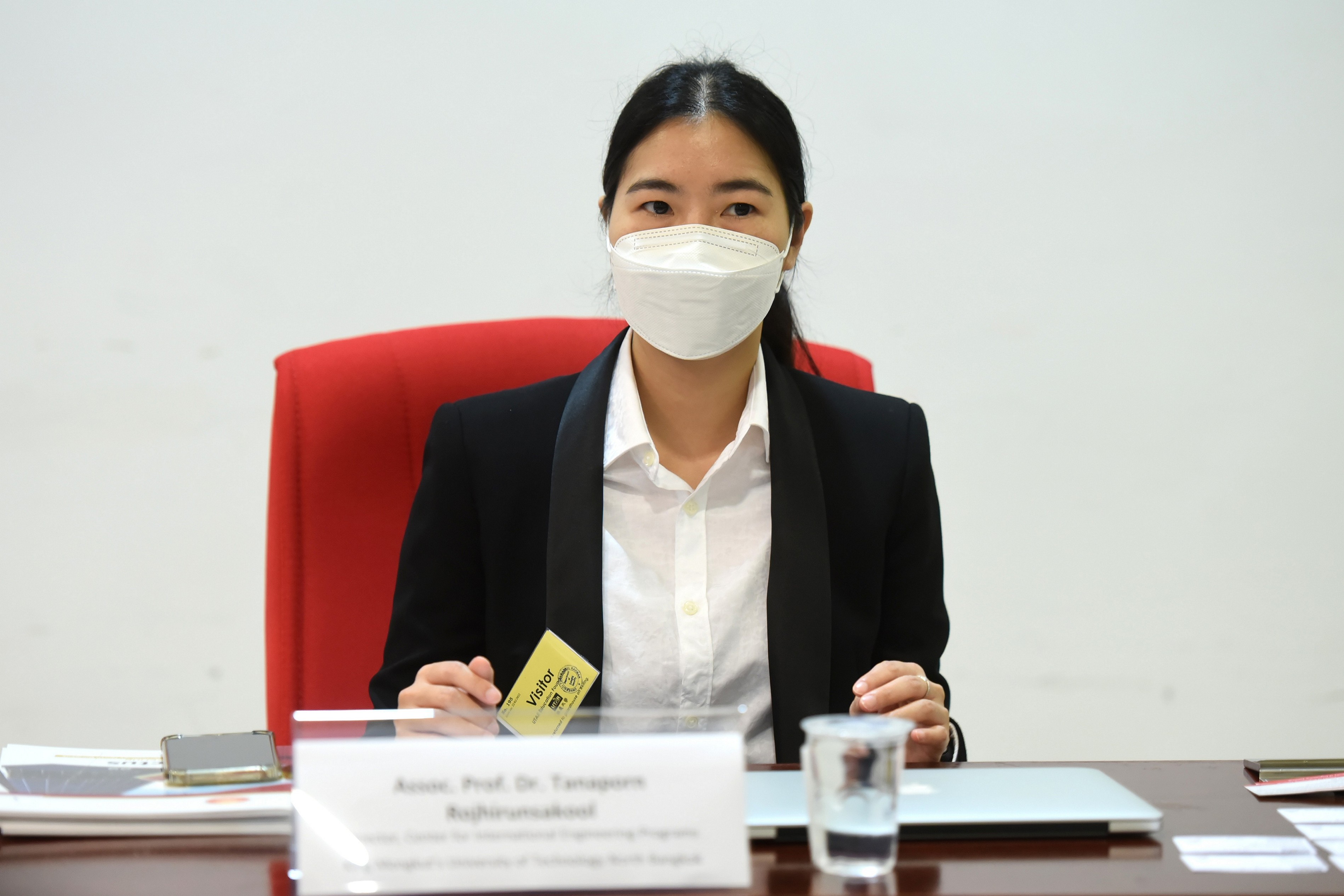 Dr Tanaporn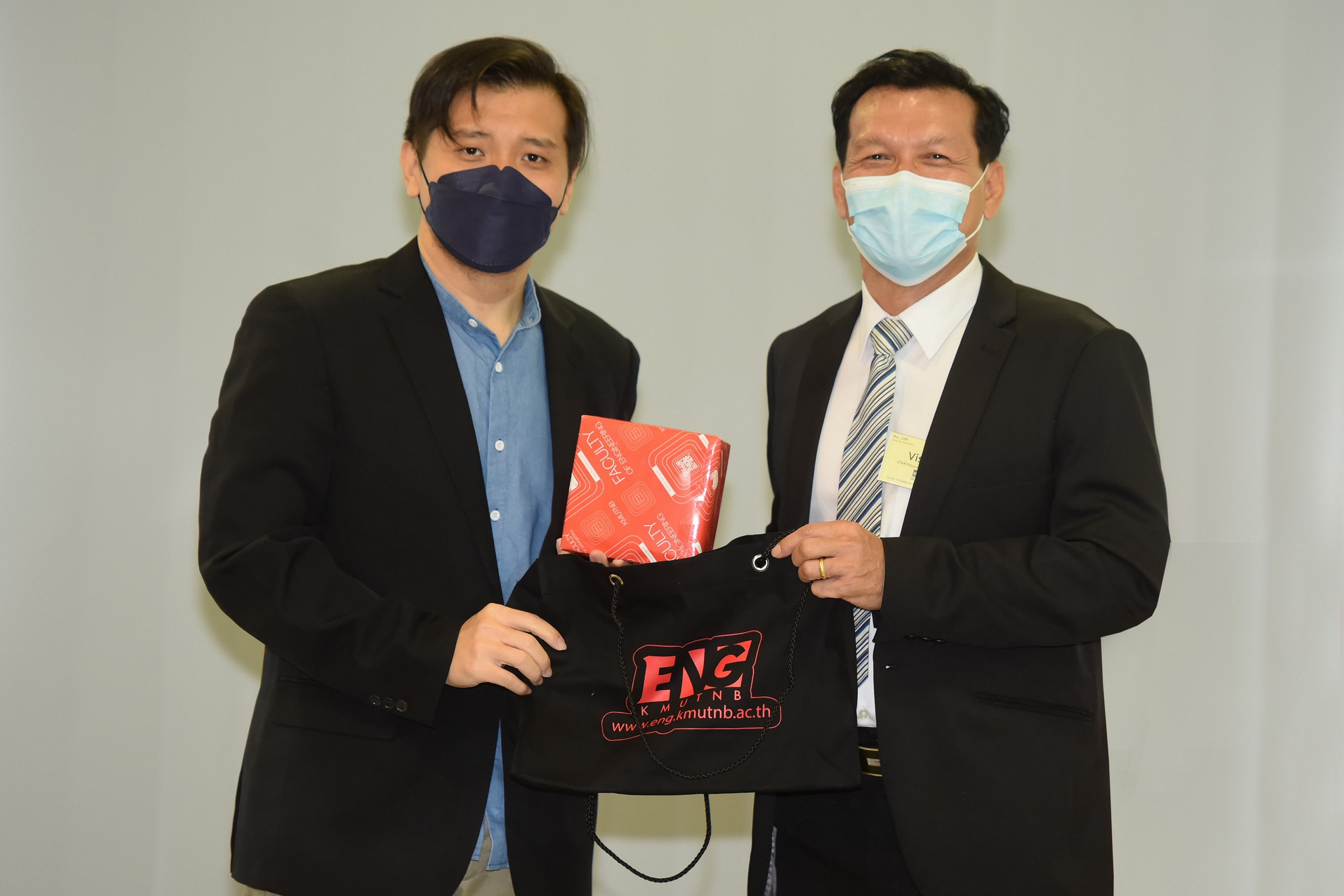 Dr Yap (left) presenting a souvenir to Dr Udomkiat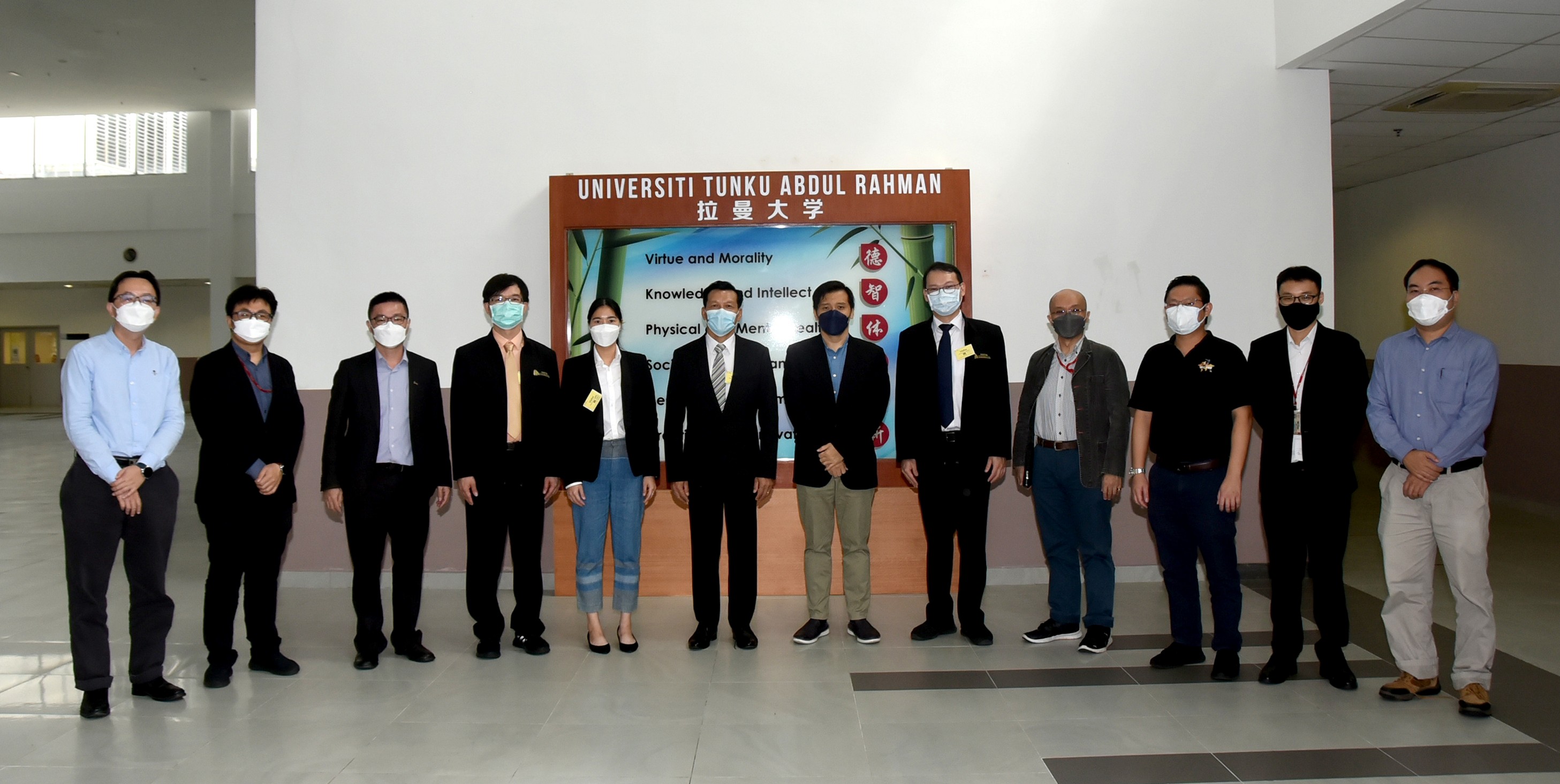 From left: Dr Chang, Dr Lee, Dr Lai, Dr Nophadon, Dr Tanaporn, Dr Udomkiat, Dr Yap, Dr Petch, Dr Ling, Dr Mah, Dr Steven Lim and Dr Bernard Saw