Experiencing nature journaling at Taman Tugu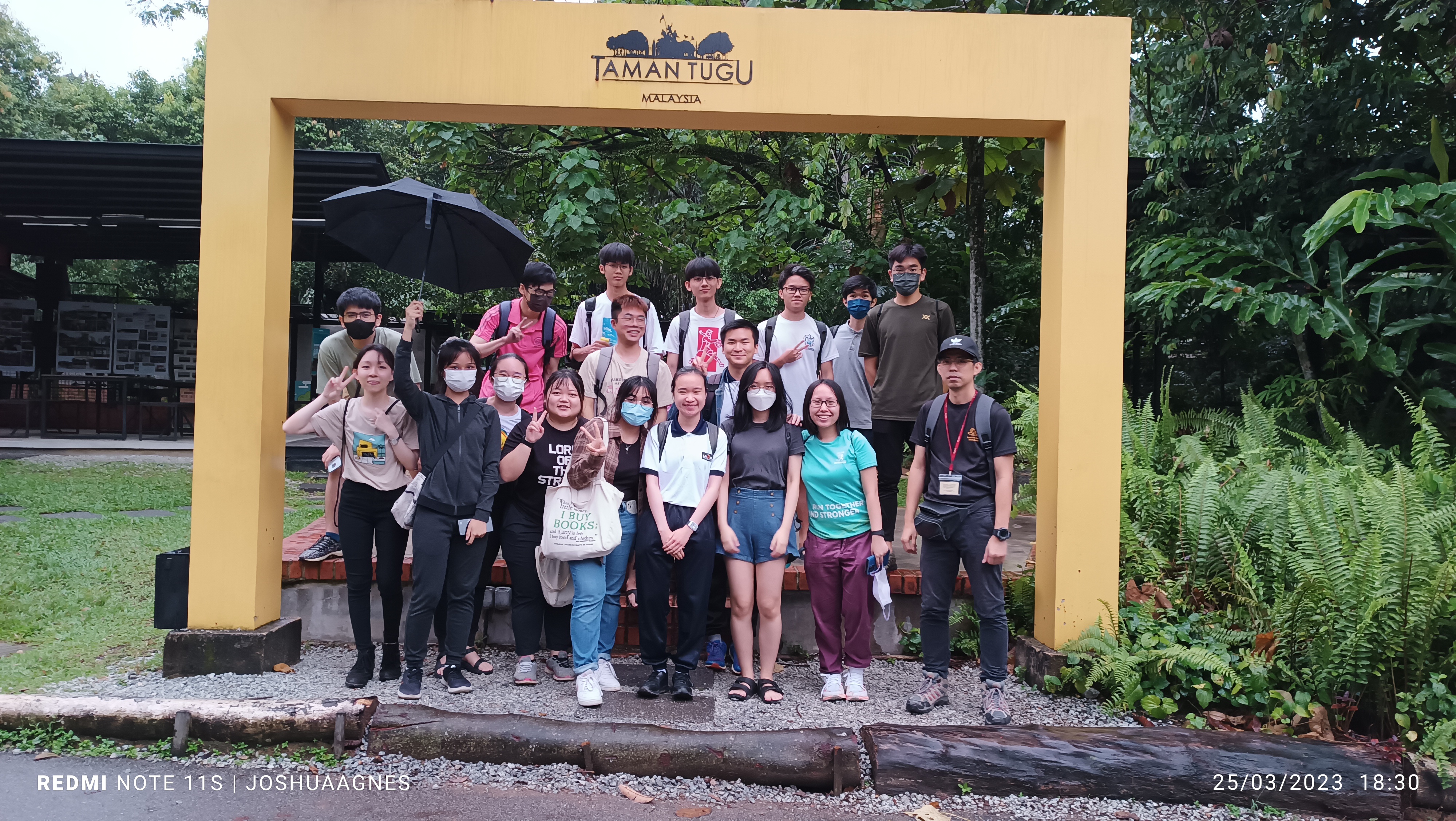 Chow (front row, most right) with 17 participants
Nature journaling is one of the many ways to explore the natural world around us. It helps to unlock creativity and hone observation skills while reinforcing important record-keeping skills such as reading, writing, and drawing.
In an attempt to provide a nature journaling experience to UTAR students, the Department of Student Affairs (DSA) of Sungai Long Campus organised a guided walk at Taman Tugu, Kuala Lumpur on 25 March 2023. Led by DSA Assistant Manager Chow Keng Fatt, a total of 17 students participated in the activity.
The nature journaling activity, initiated by Chow during the guided walk, required the participants to document their observations in their journals. Throughout the activity, the students learned to slow down, record their responses and learn about the natural world. Students were also given the chance to describe their observations, which was very heart-warming. They were awed by the wildlife species found at Taman Tugu.
The students truly enjoyed the guided walk and the nature journaling experience. They expressed their hope for similar events to be organised in the future.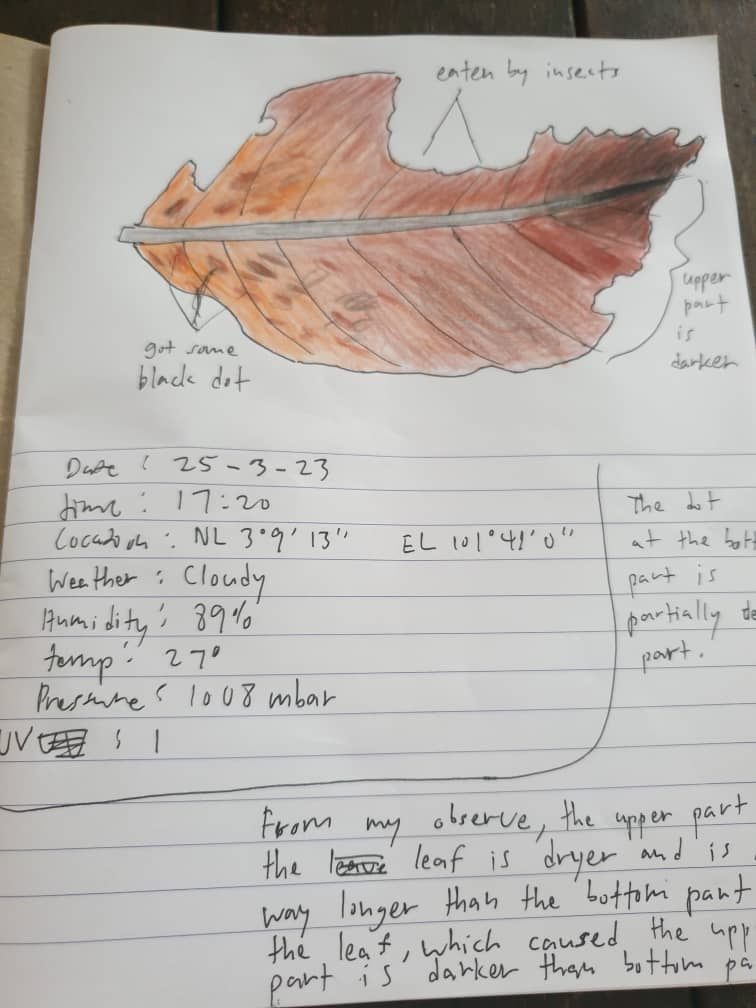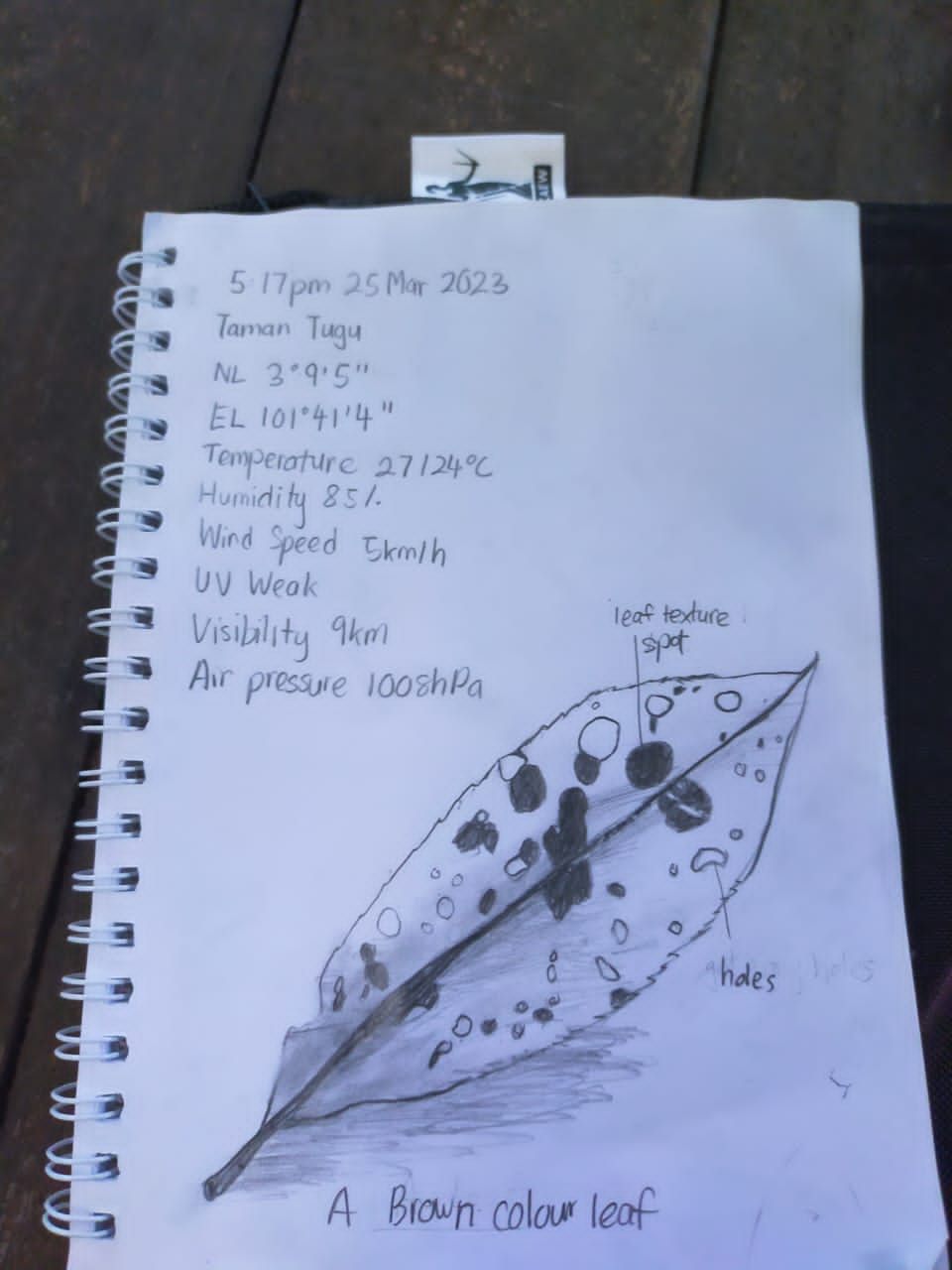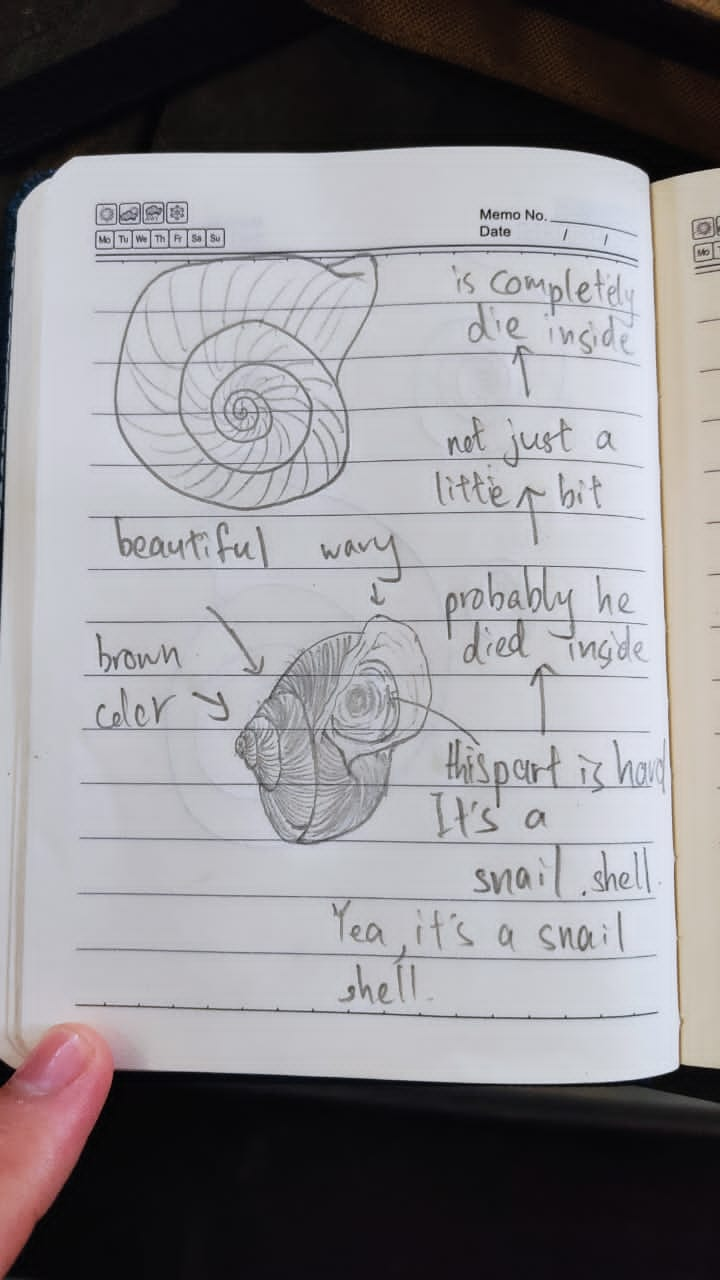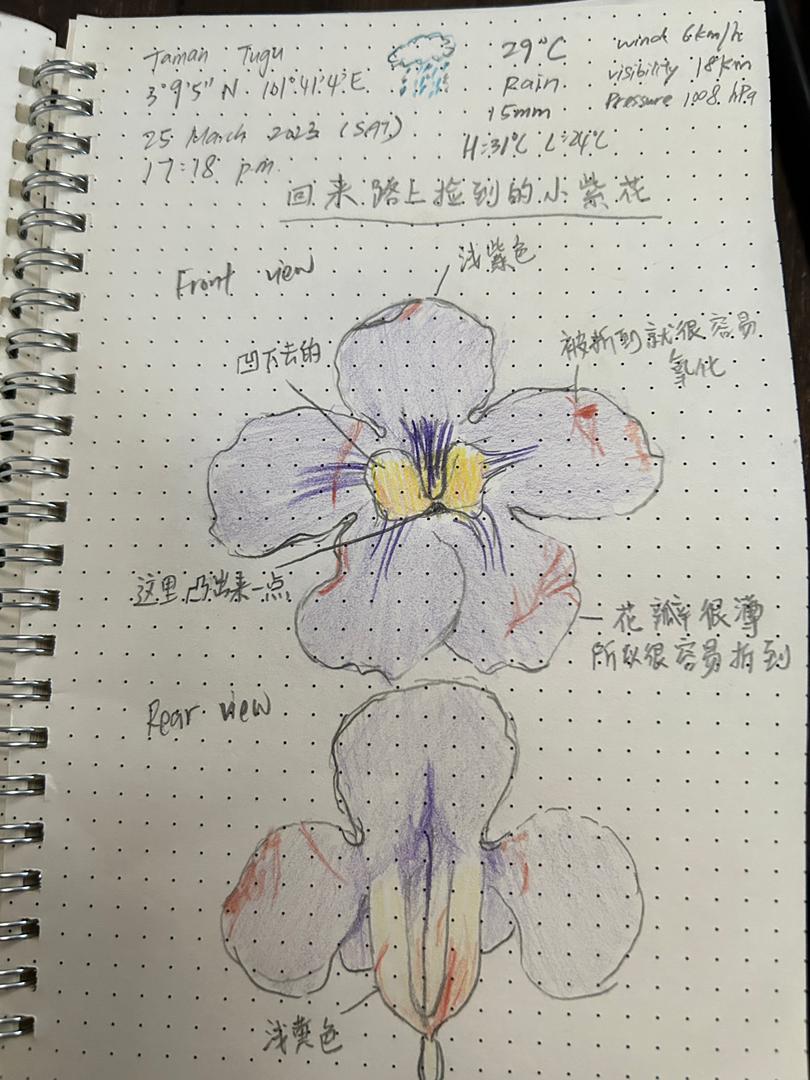 Students' journals