Alumni Get Together Dinner and Chinese New Year Gathering 2023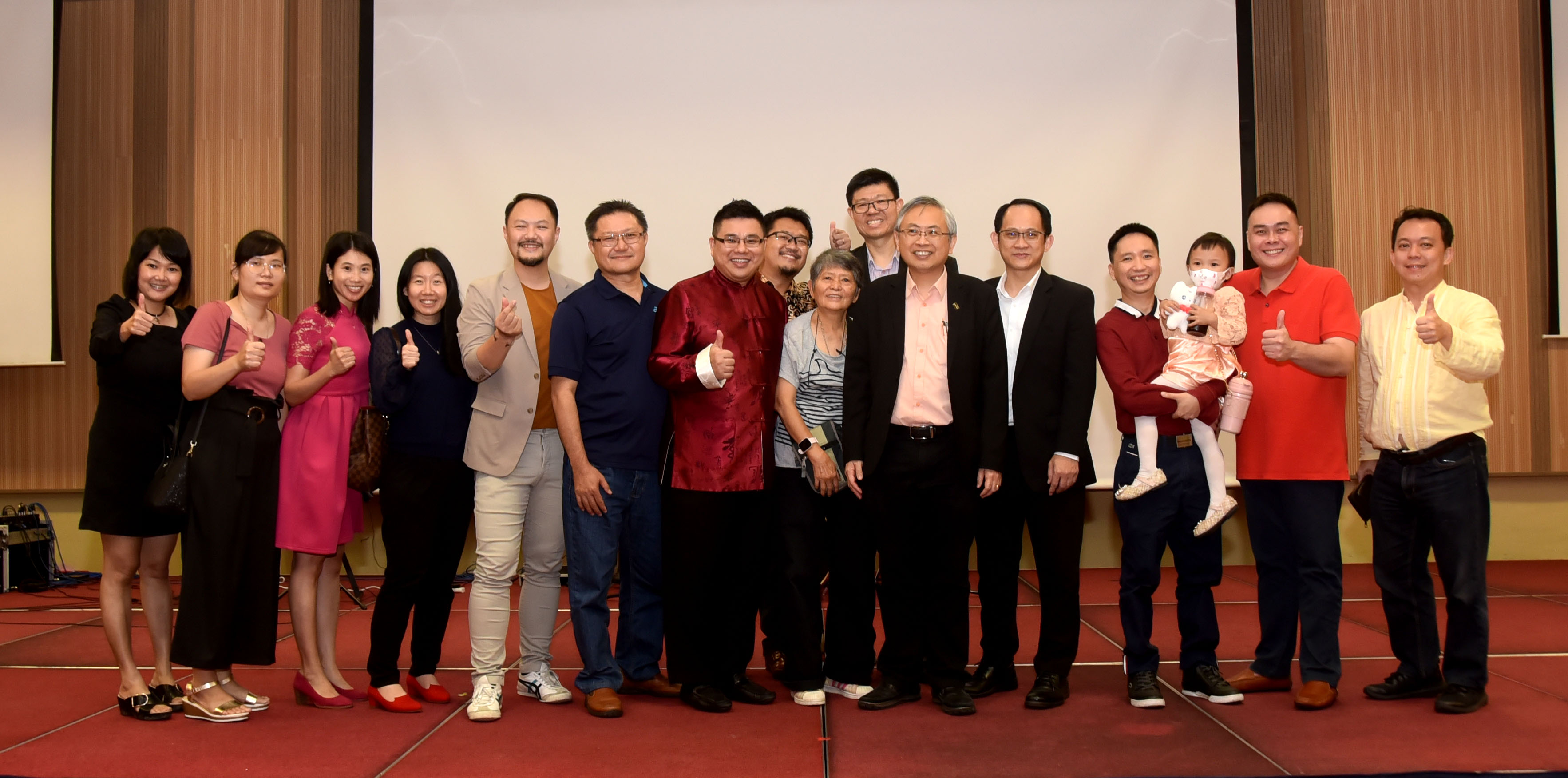 On 18 February 2023, the UTAR Alumni Get Together and Chinese New Year Gathering 2023 was hosted at the Multipurpose Hall of UTAR Sungai Long Campus. The gathering was organised by UTAR Department of Alumni Relations and Placement (DARP), with around 200 alumni in attendance.
UTAR President Ir Prof Dato' Dr Ewe Hong Tat graced the gathering with his presence, along with UTAR Vice President for Student Development and Alumni Relations Prof Dr Choong Chee Keong, UTAR Alumni Association of Malaysia President Simon Chong Weng Yeap, Faculty of Accountancy and Management (FAM) Dean Dr Pok Wei Fong, Institute of Chinese Studies (ICS) Dean Assoc Prof Dr Chong Siou Wei, UTAR Registrar Loh Siaw Yien and Division of Corporate Communication and Public Relations Director Ong Soo Weon.
Both Simon Chong and Prof Dato' Ewe gave a speech at the gathering. Prof Dato' Ewe said, "This get-together event is an ideal setting to rekindle old friendships, bring groups together once again, and appreciate and celebrate achievements. It is not just about catching up with old friends, but also meeting new, encouraging and supportive people in your professional field and exchanging stories about your working methods, successes and obstacles. This will enable you to leave with new knowledge and possible collaborative opportunities you did not expect."
He added, "I sincerely hope that this kind of gathering and celebration will be continuously carried out annually so that we can come together for a good meal and strengthen our relationship with each other. In the meantime, the University continues to strive to expand its networks wider and reach out to more alumni as well. As part of the UTAR family, we genuinely hope that you will continue to support UTAR in every aspect."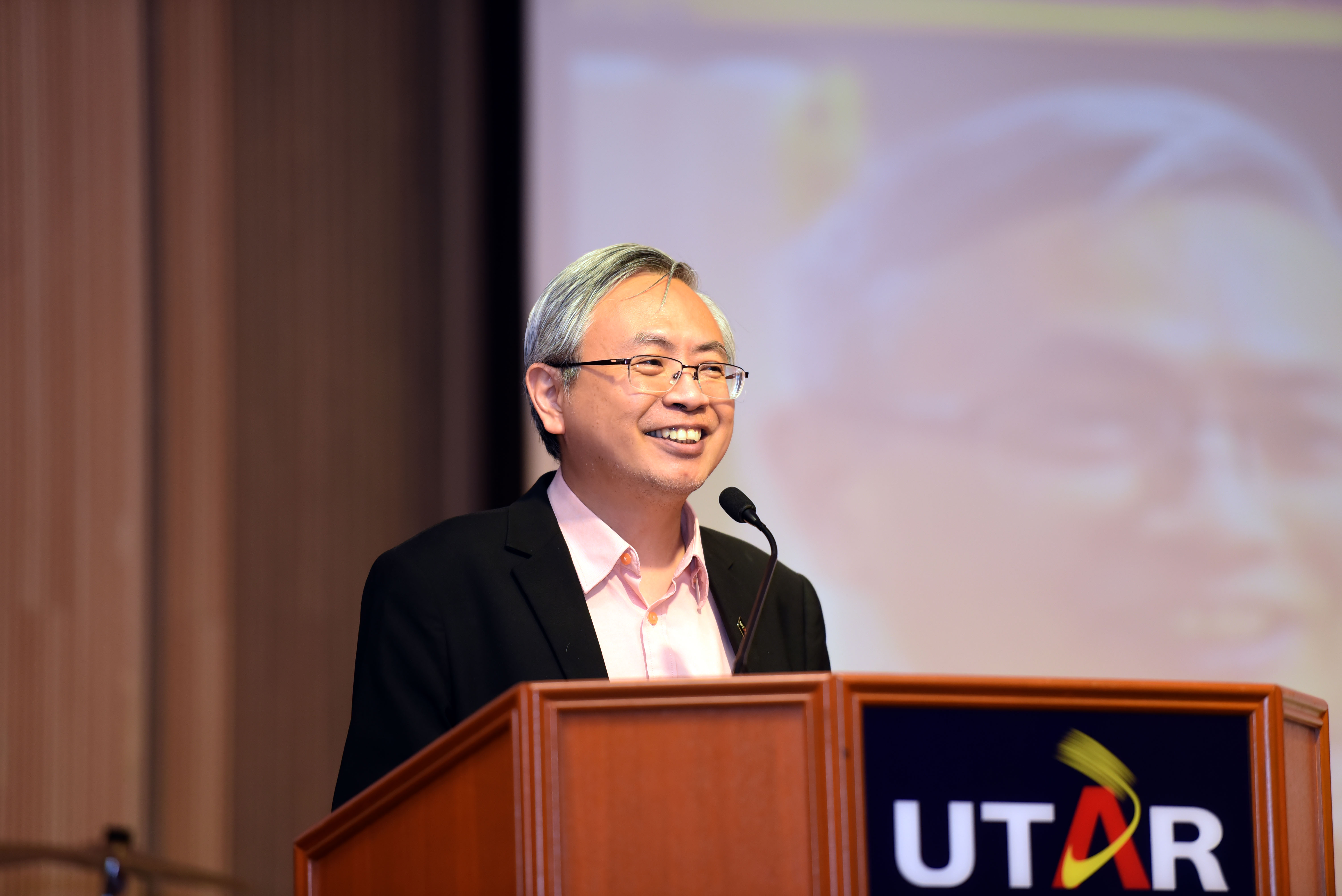 Prof Dato' Ewe welcomed the alumni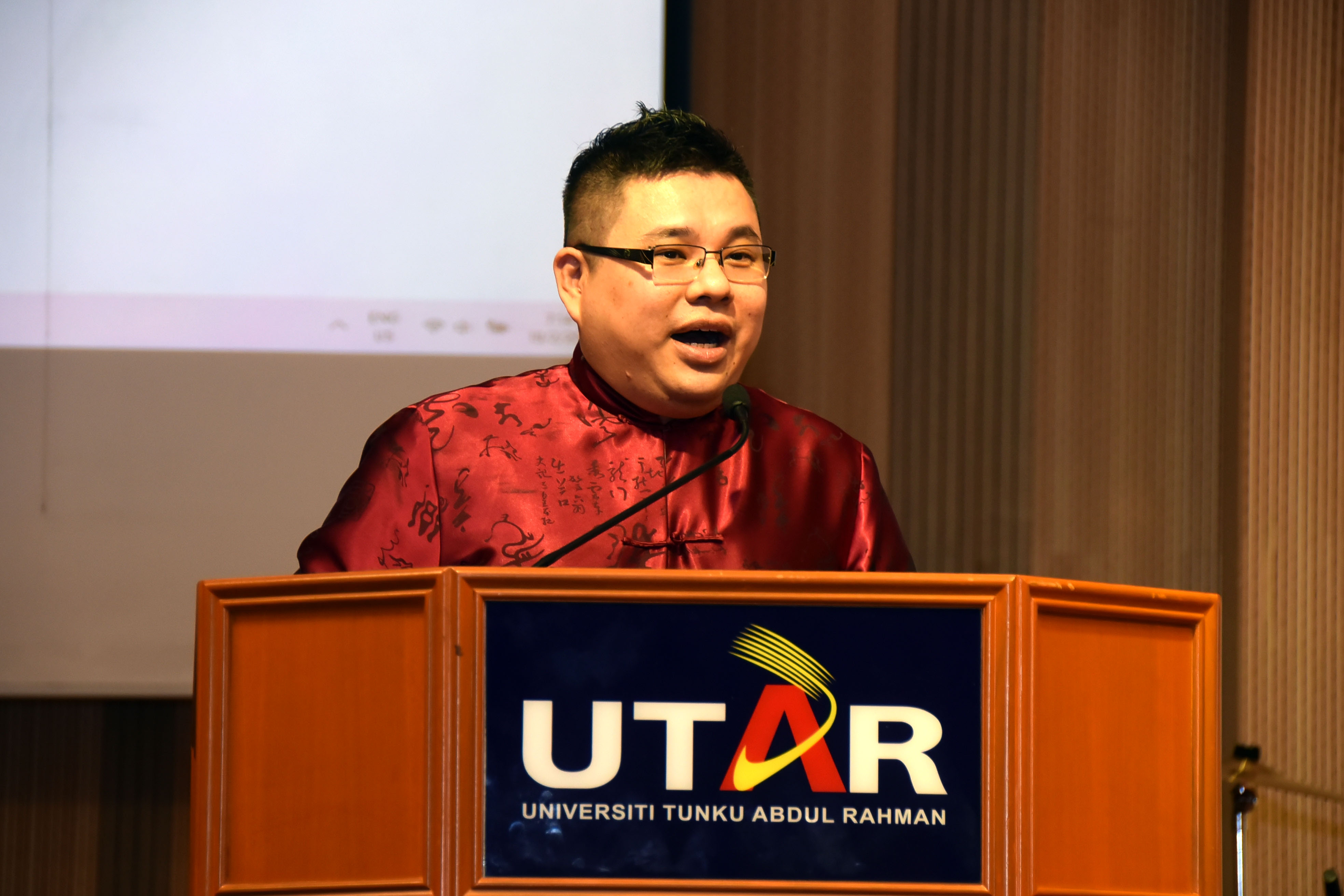 Simon Chong speaking at the event
The gathering saw many lively and mesmerizing performances throughout the night, such as the lion dance performance to initiate the opening ceremony, a dance performance by UTAR Dance Club, a live band performance and a song by the Black Muffin Team titled "Chorus of the Spanish Matadors". The attendees also enjoyed a wonderful dinner that was comprised of many scrumptious meals.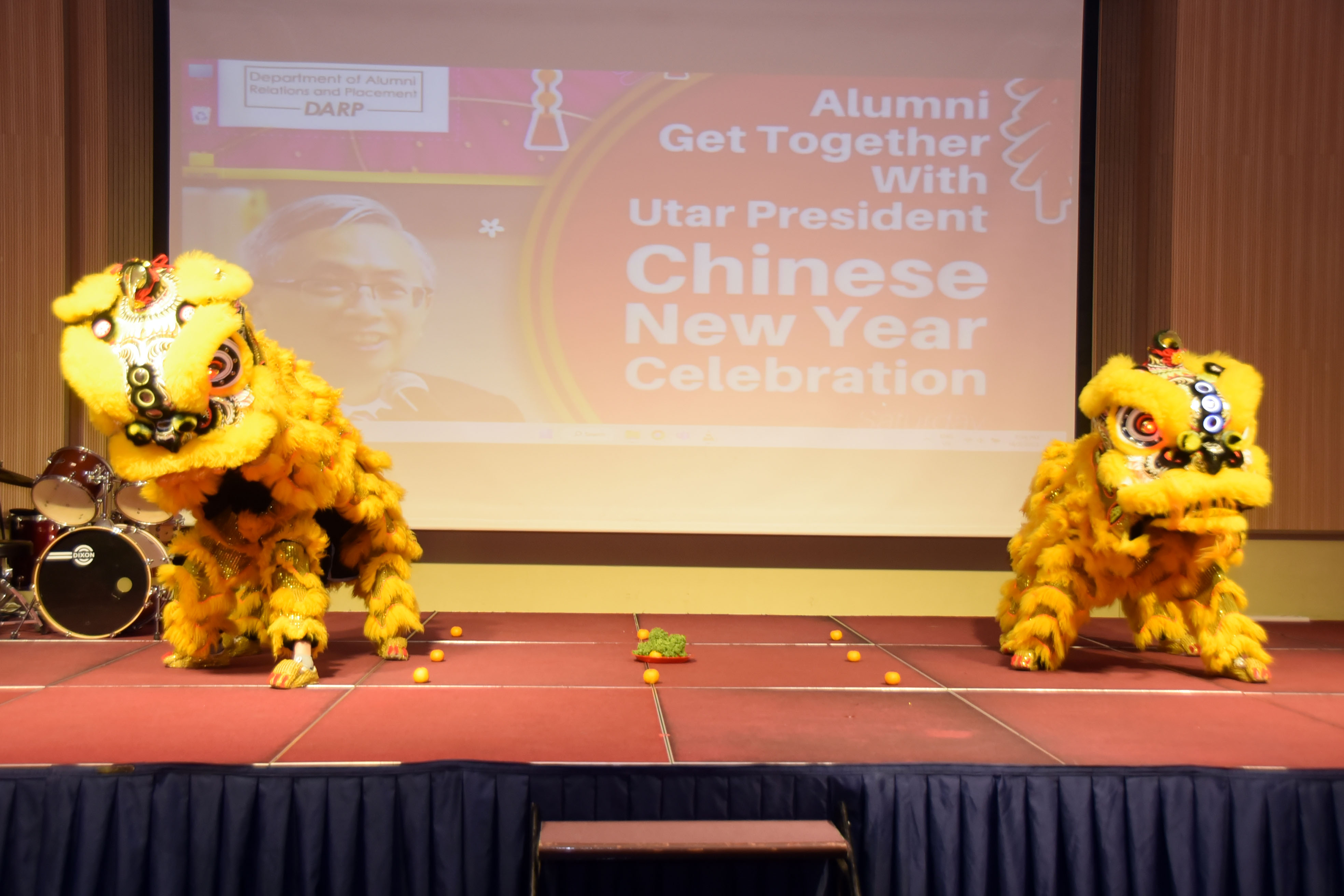 Lion Dance performance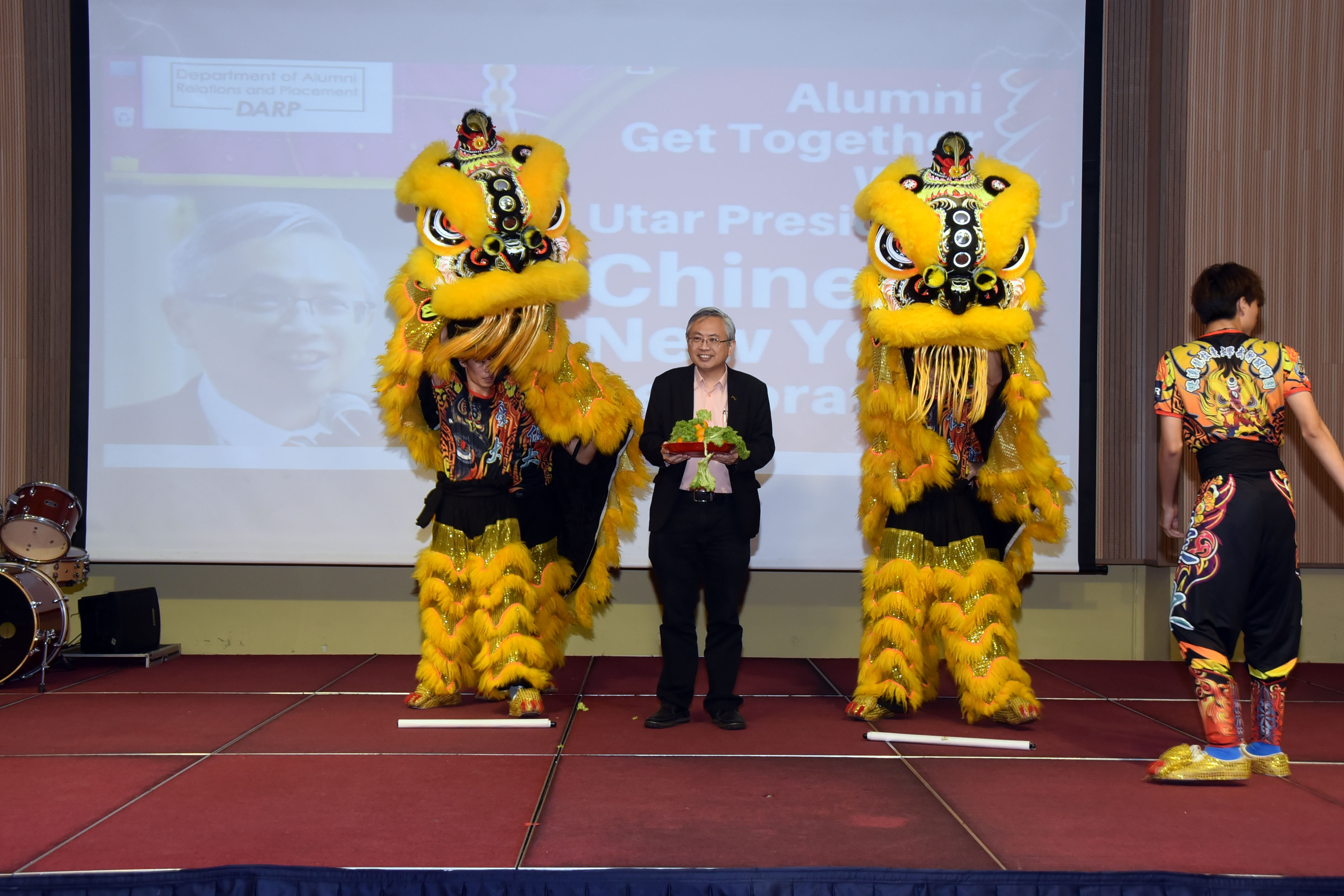 Prof Dato' Ewe (middle) officially commencing the event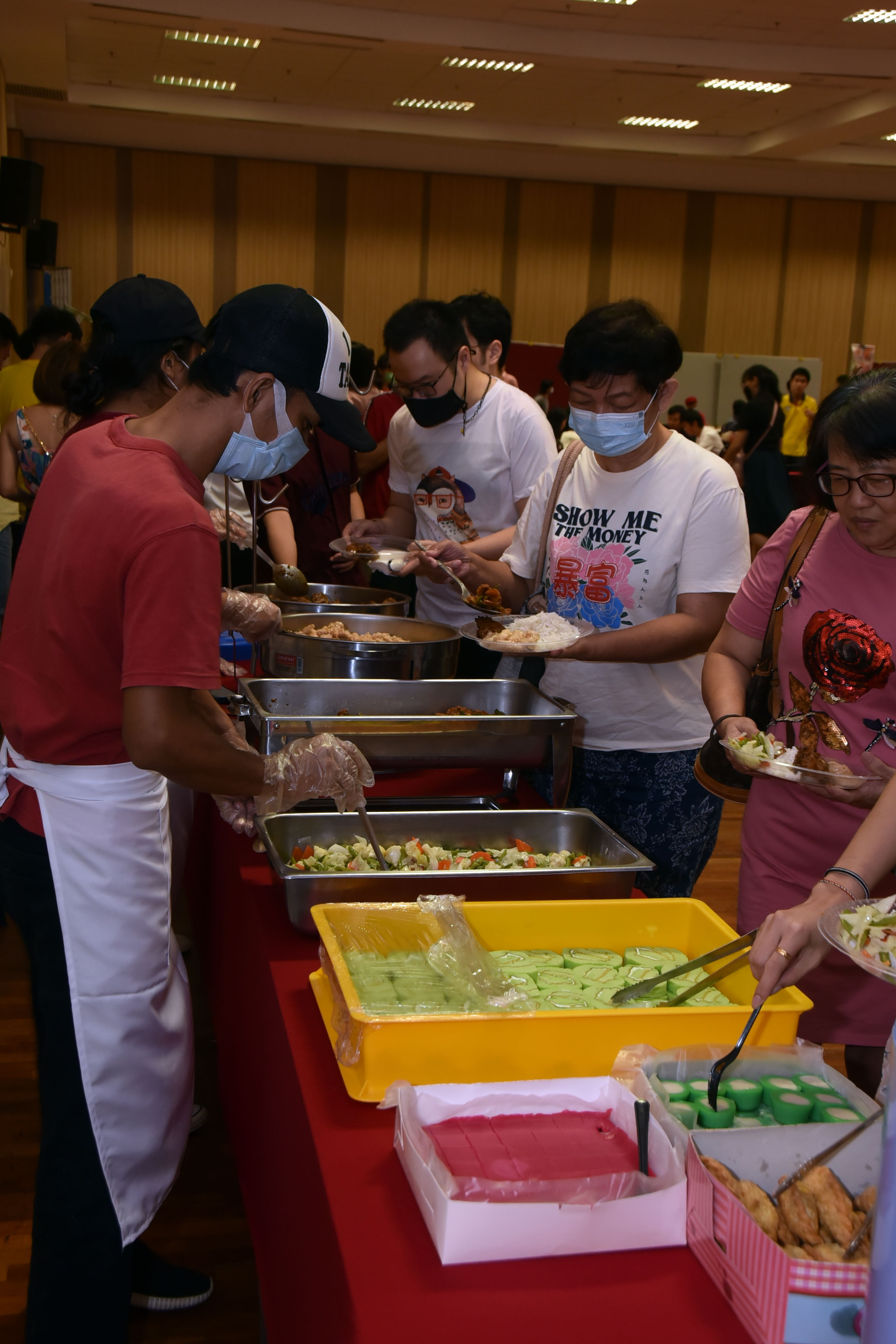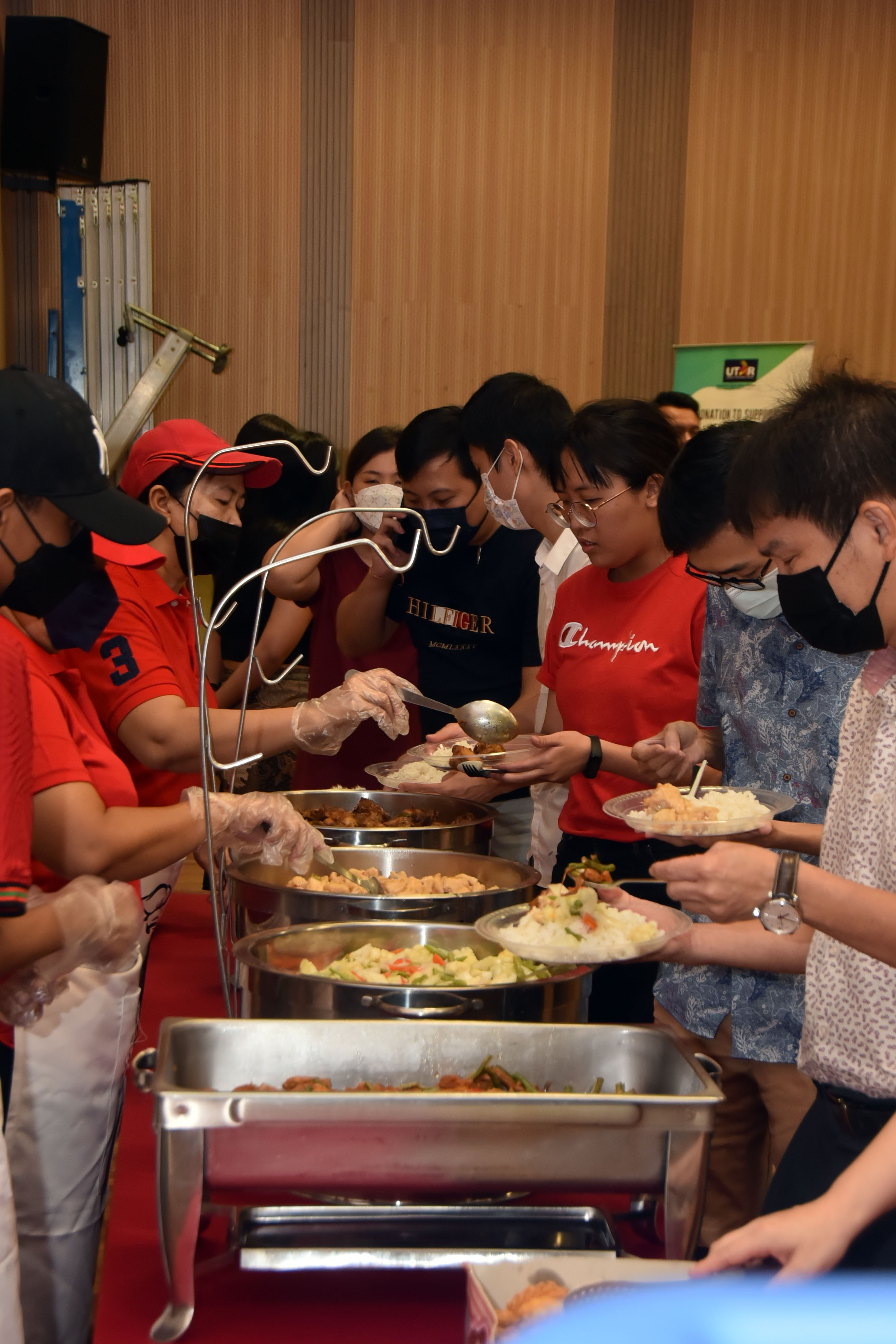 The attendees enjoying their dinner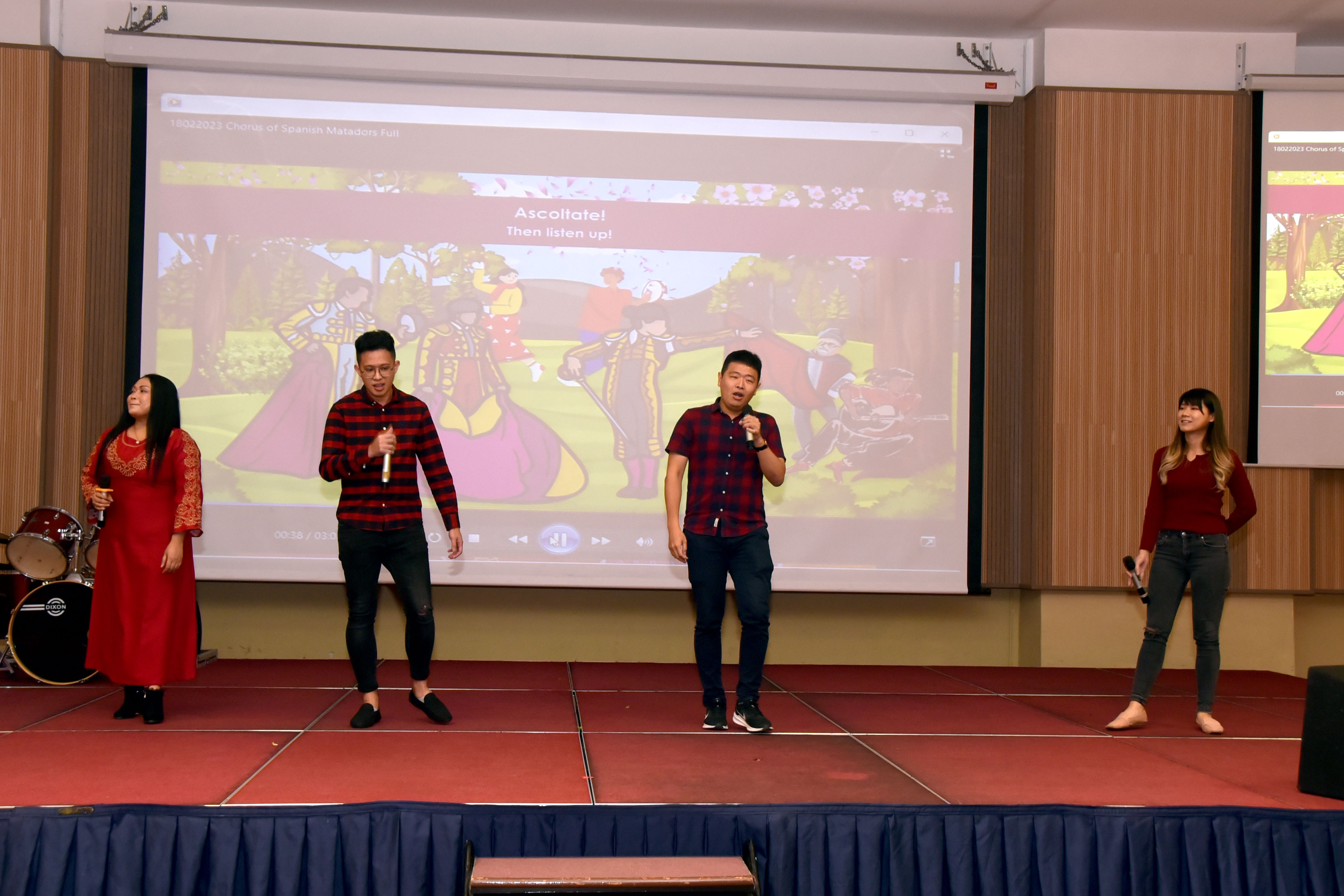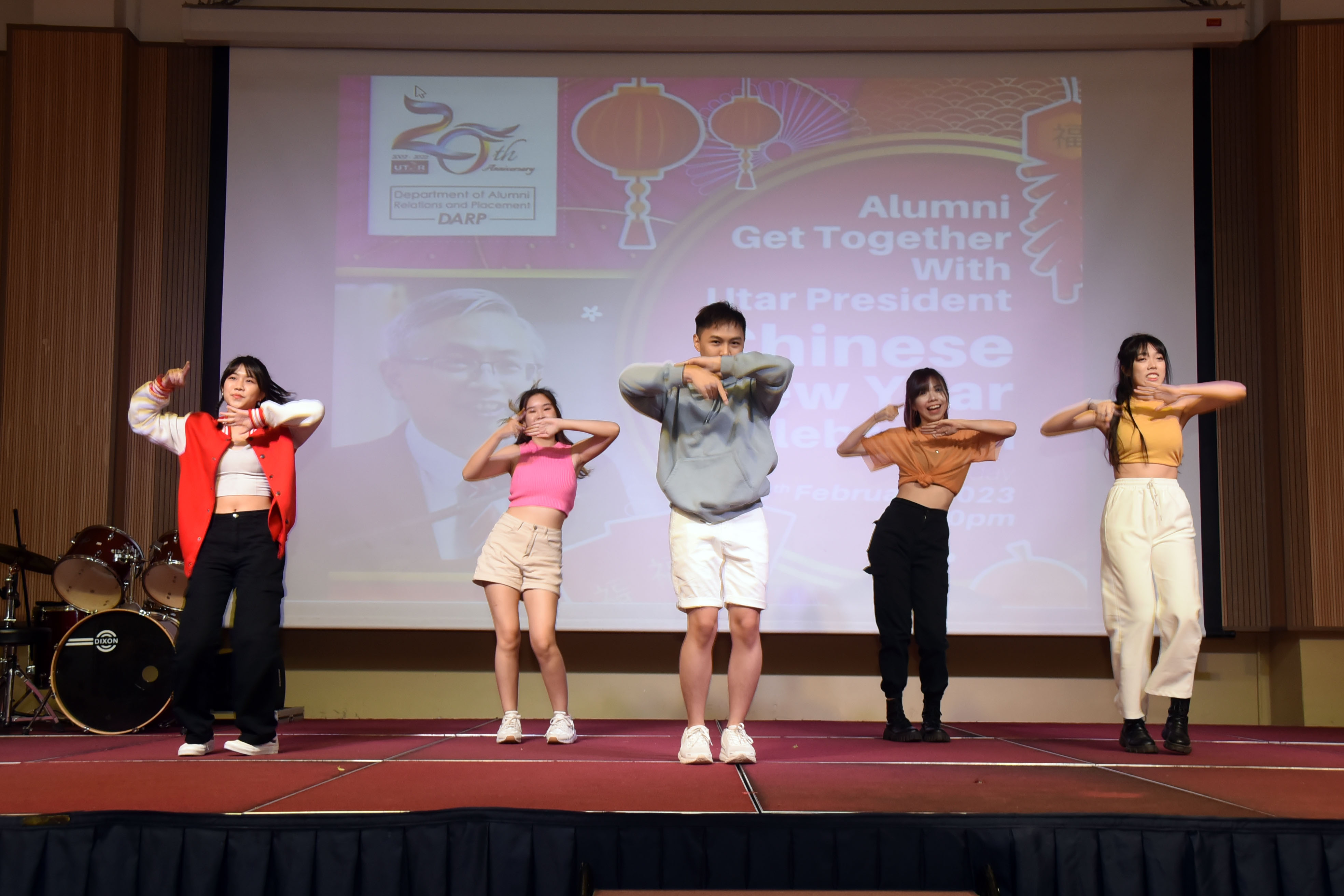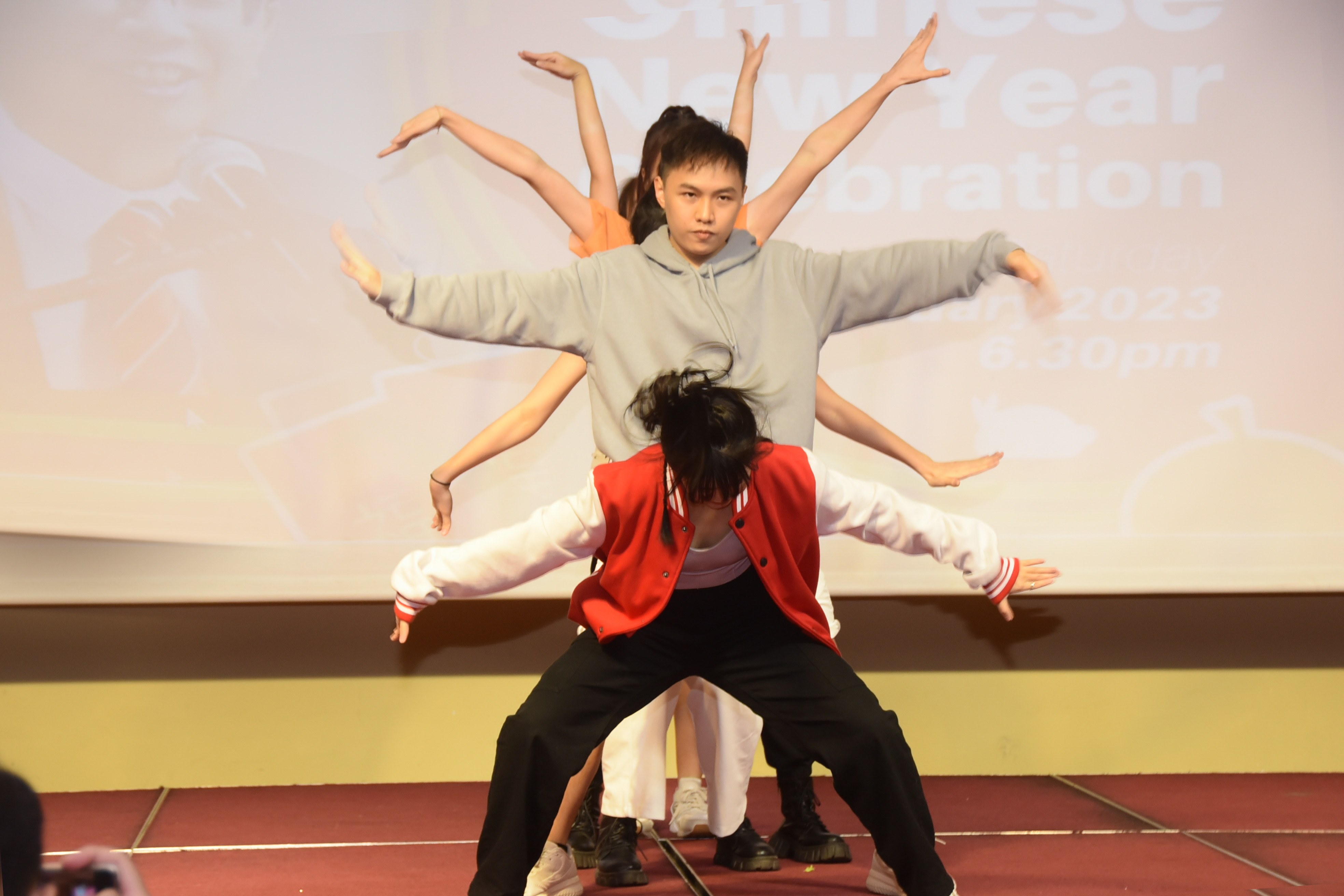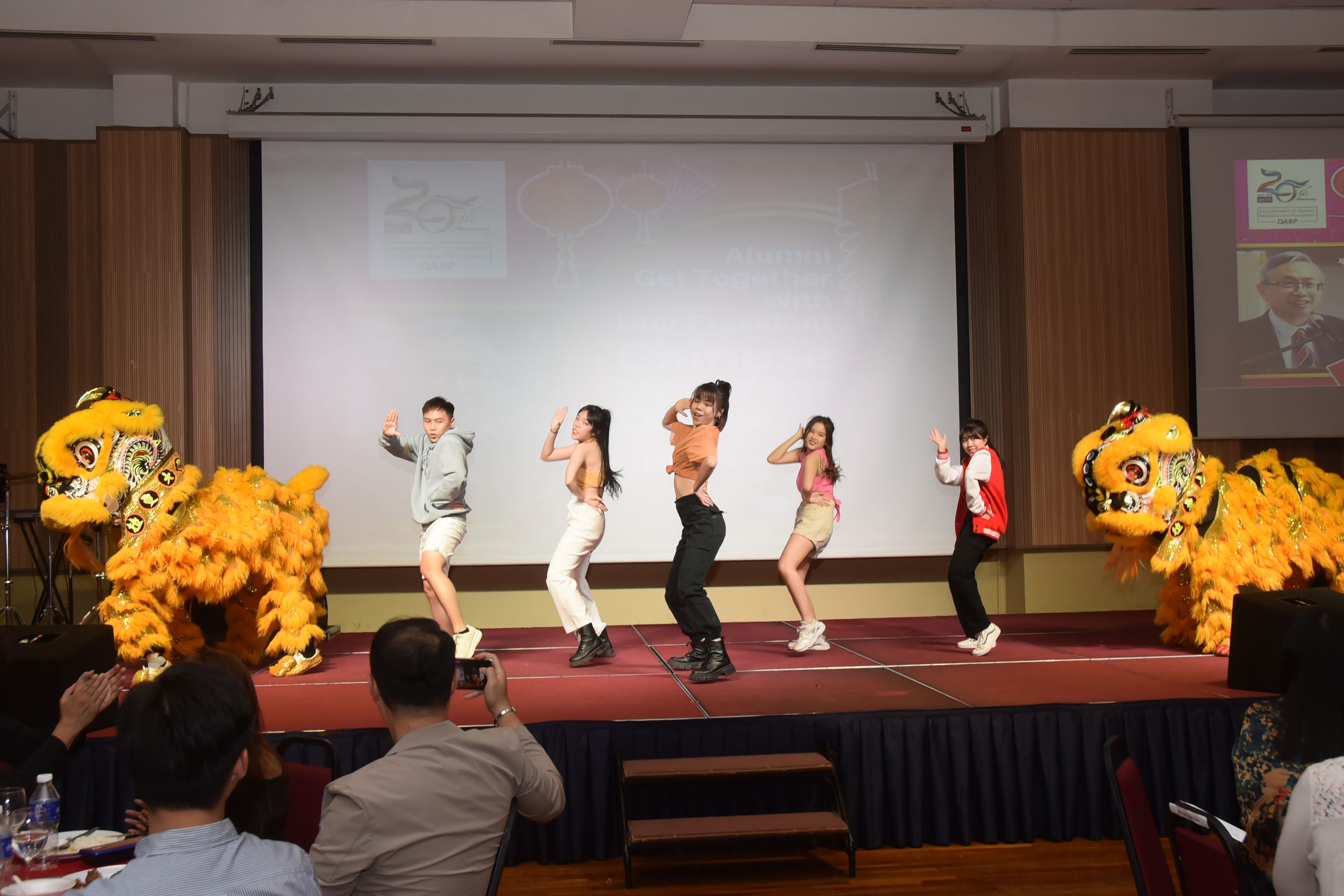 Singing and dancing performances
An alumni sharing session with National University of Singapore (NUS) Professor Dr Daniel Boon Loong and CHI-LLTC Chartered Accountant Ong Sheik Yoong also took place at the gathering. Finally, the gathering saw a lucky draw session with many attractive prizes. The night ended with a group photograph session.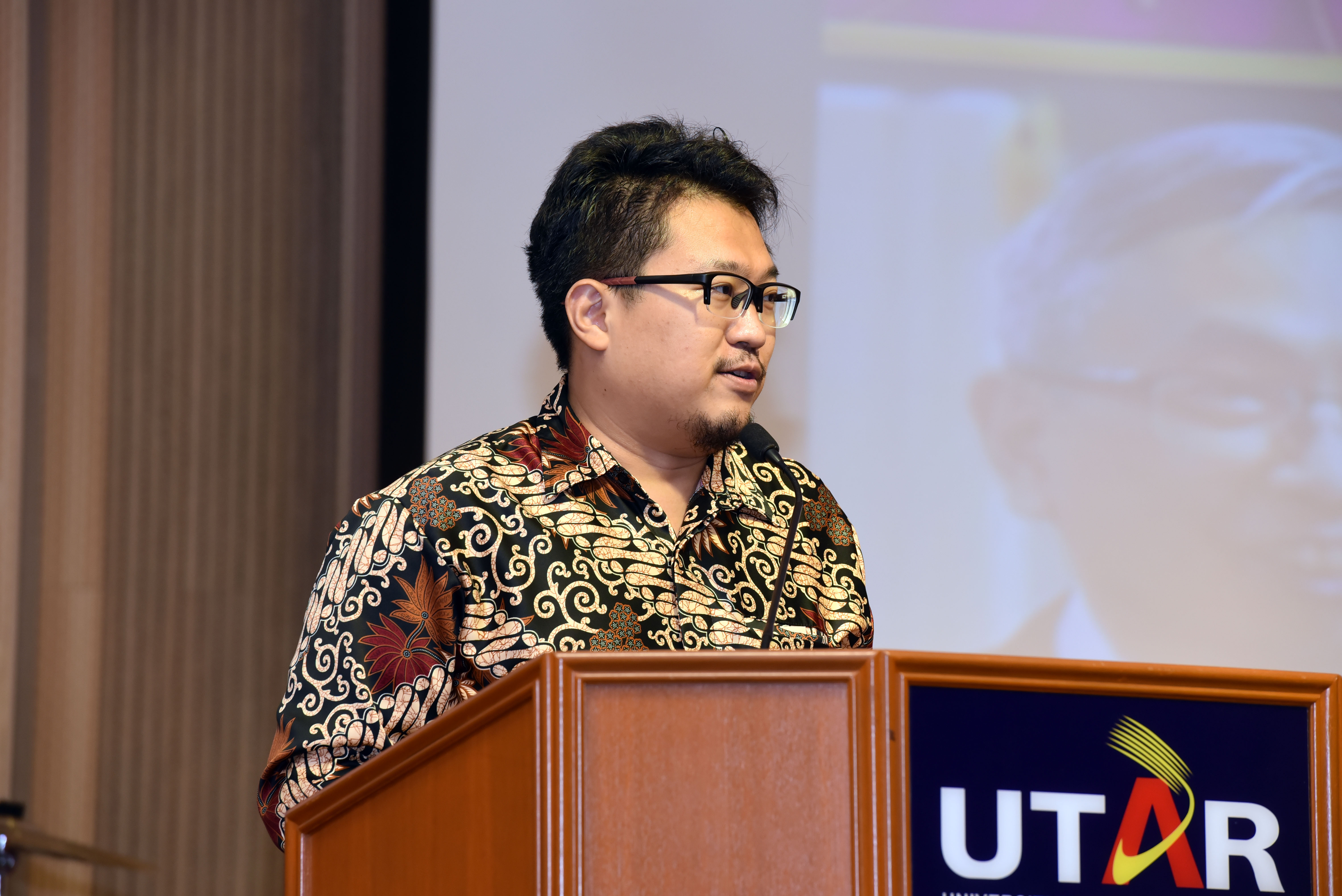 From left: Dr Daniel Boon and Ong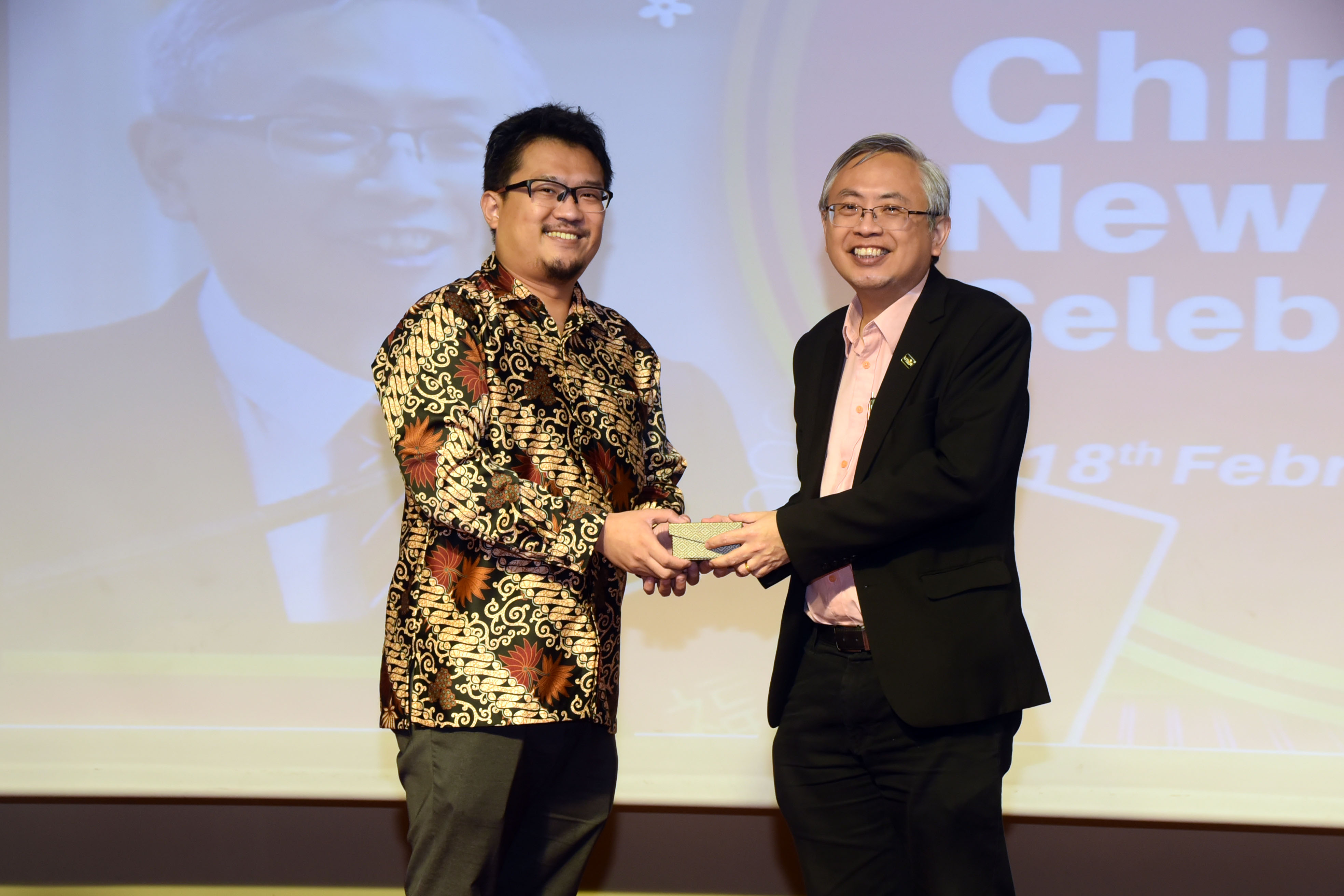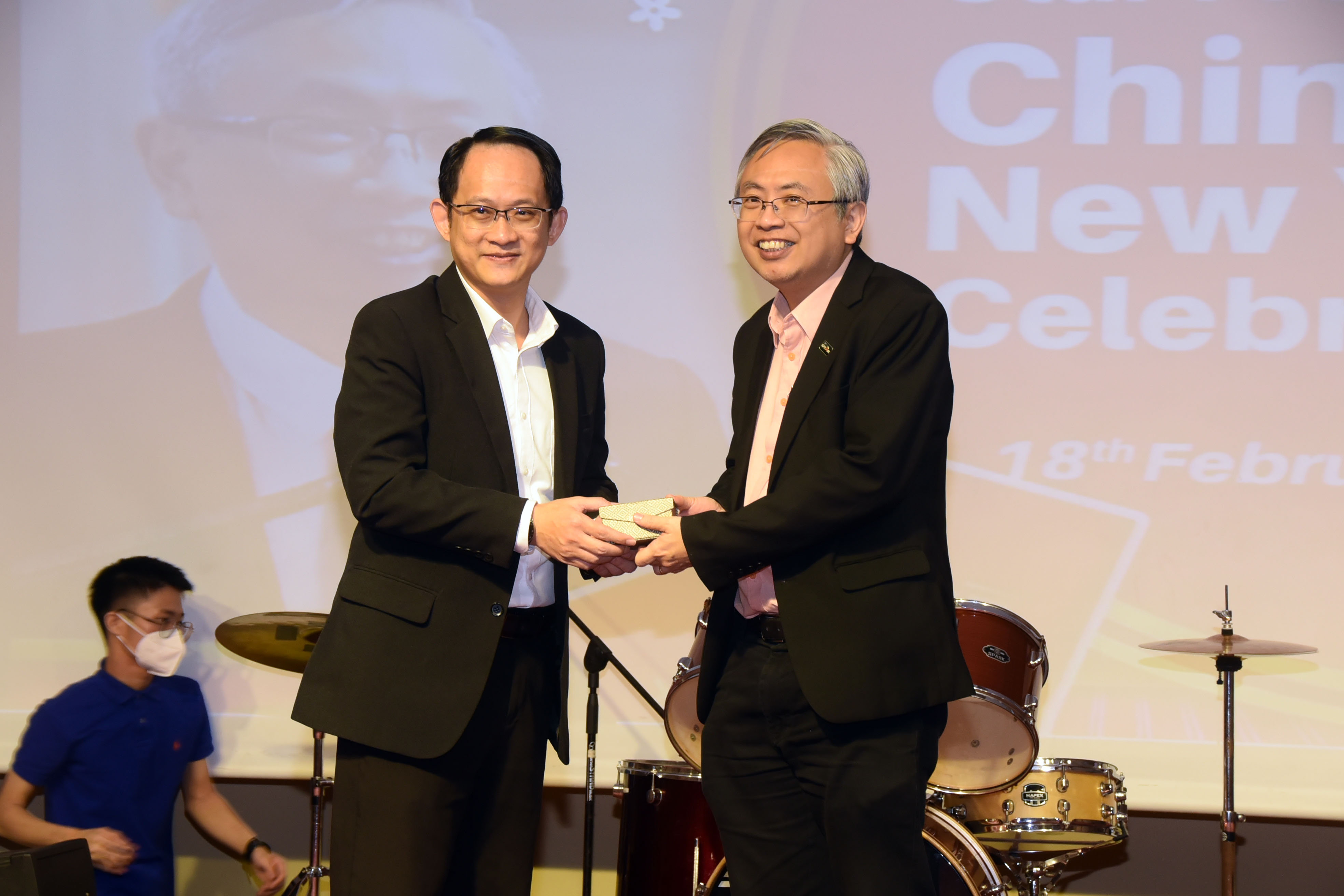 Prof Dato' Ewe (right) presenting a token of appreciation to Dr Daniel Boon and Ong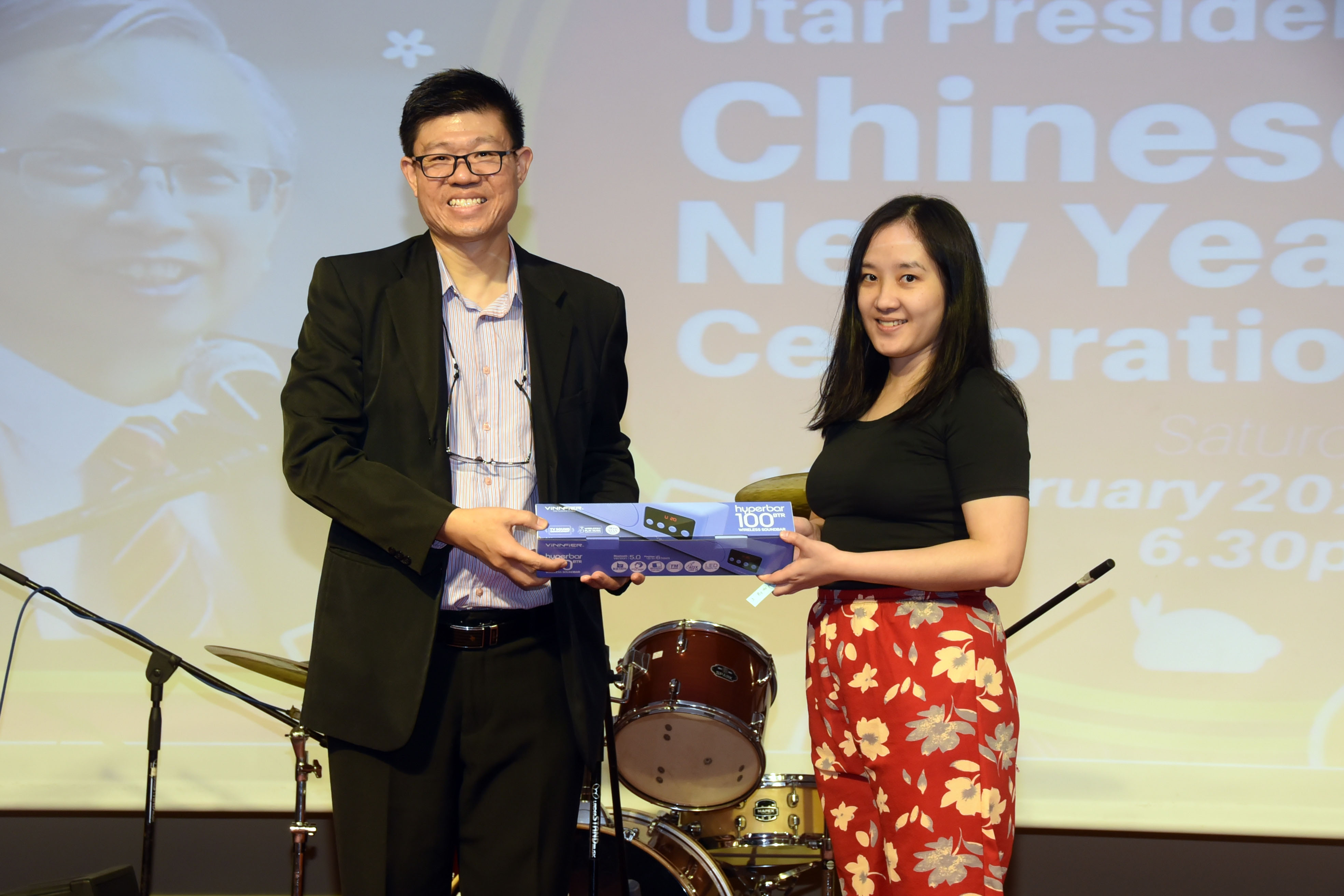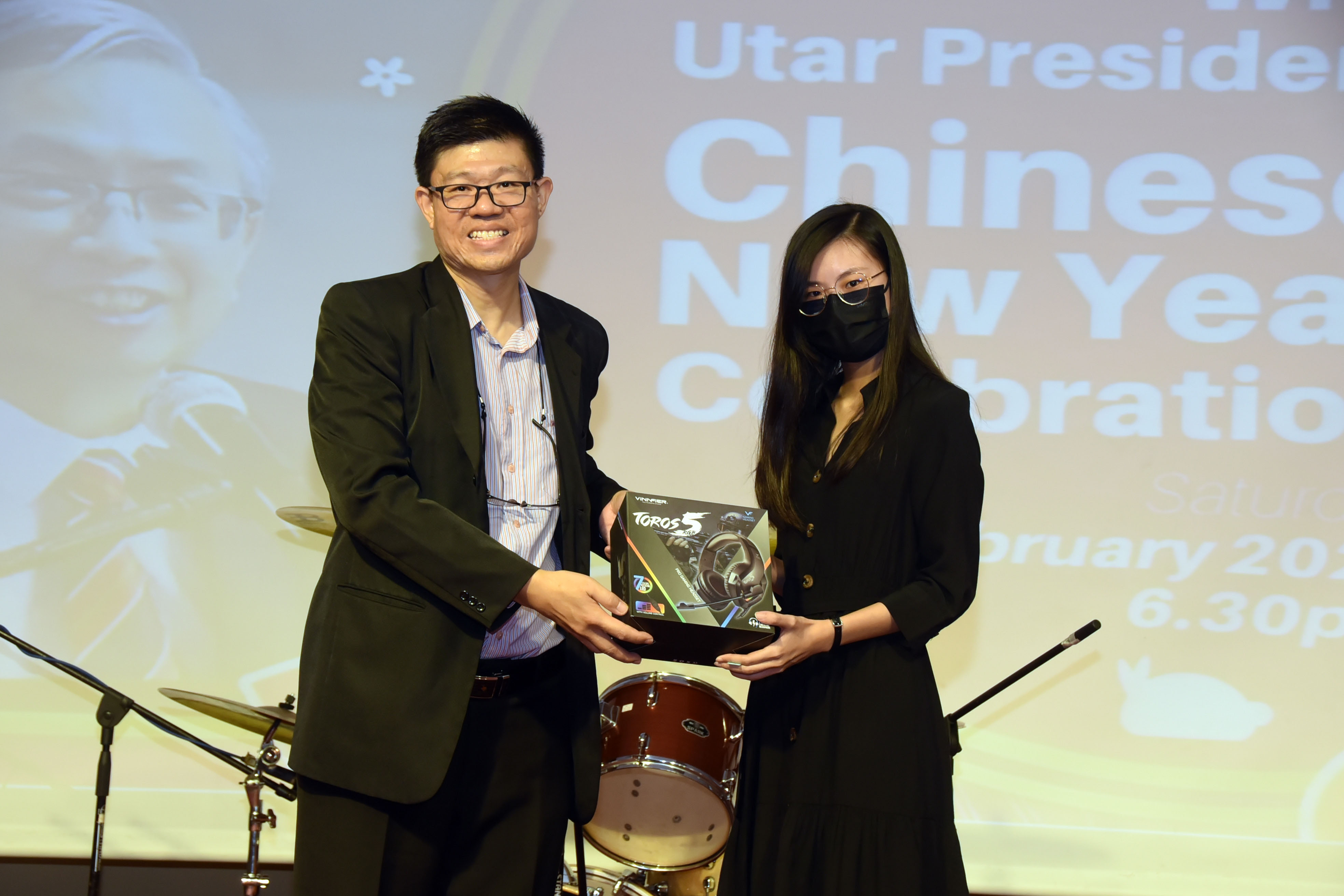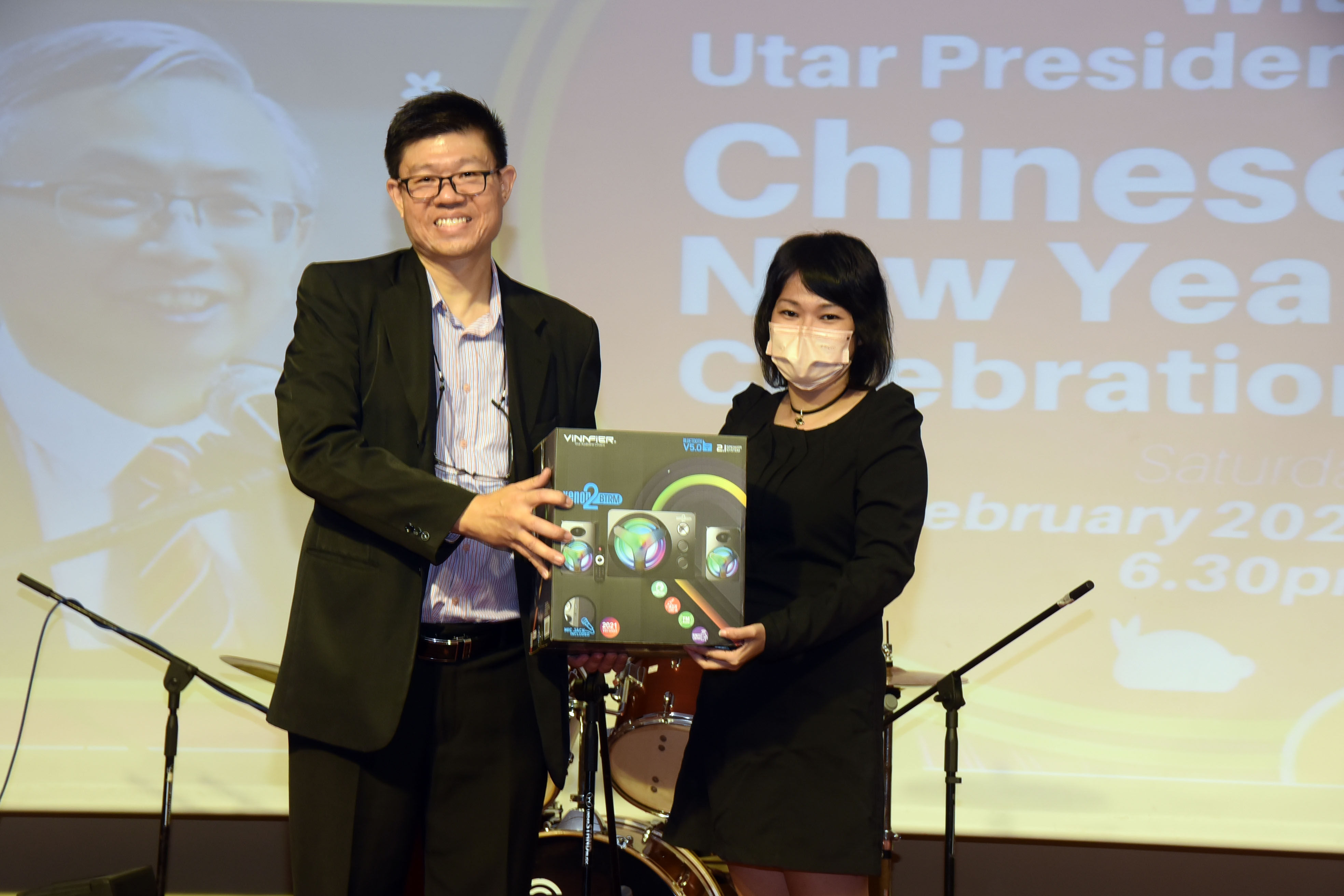 Prof Choong (left) presenting the prizes to the lucky draw winners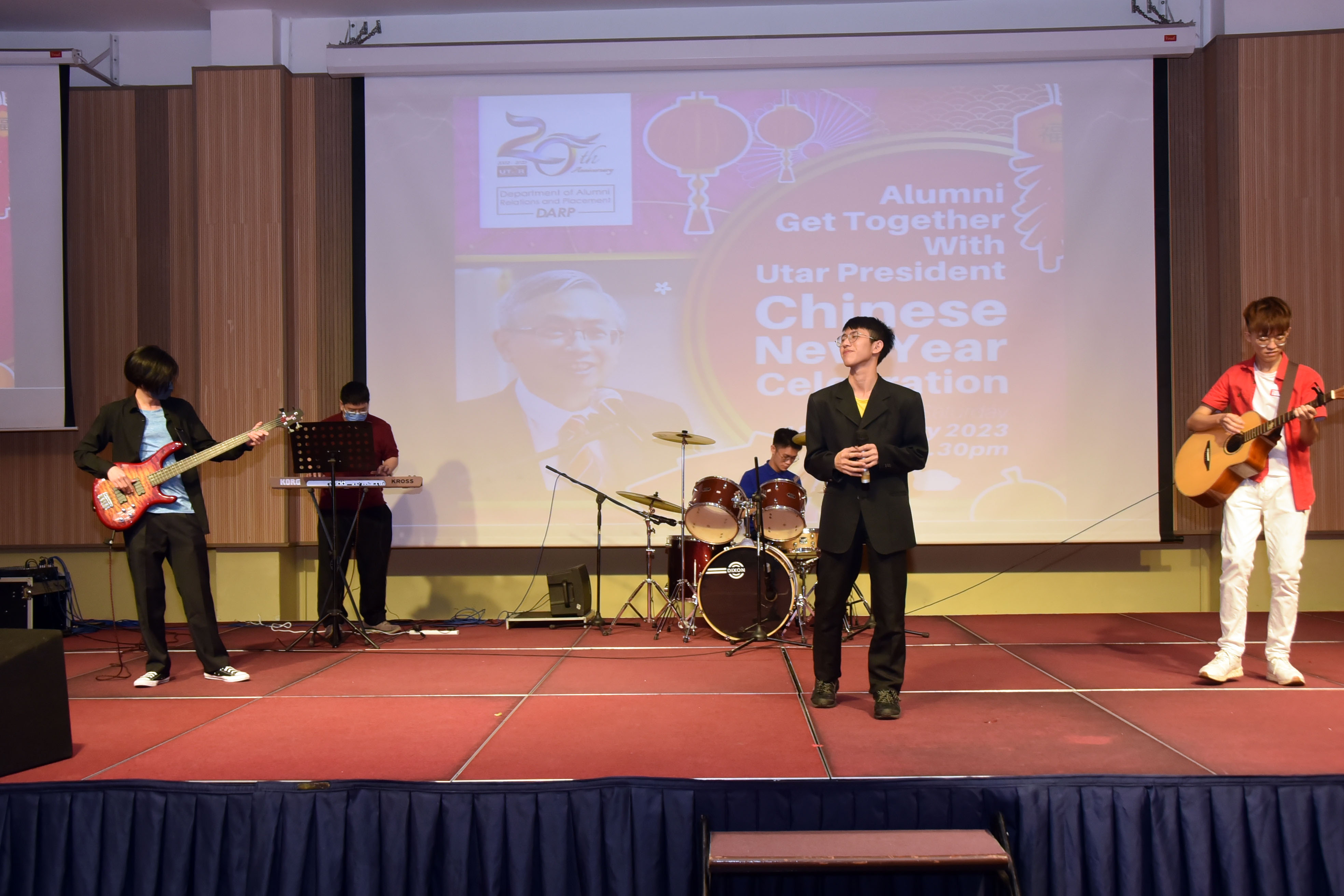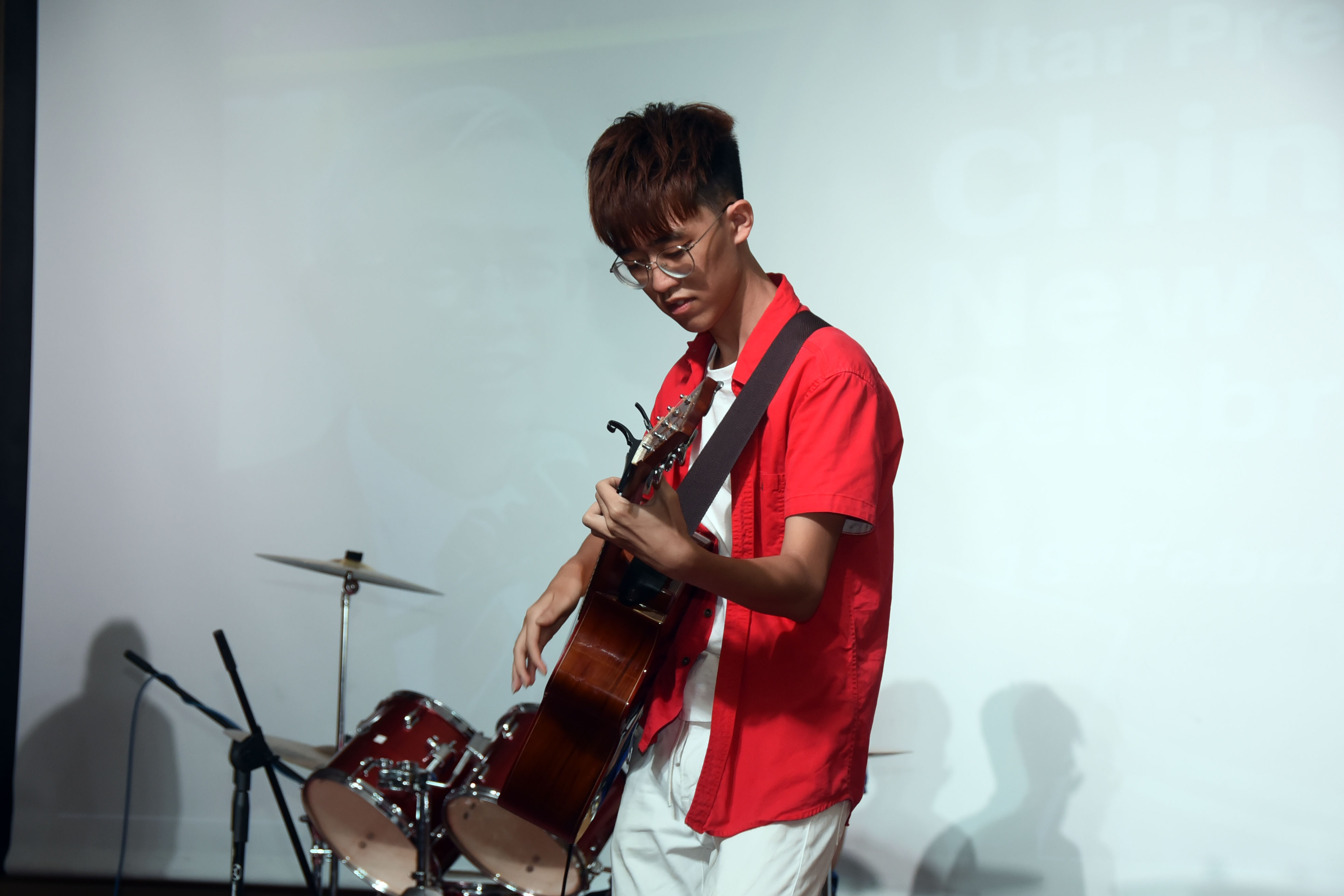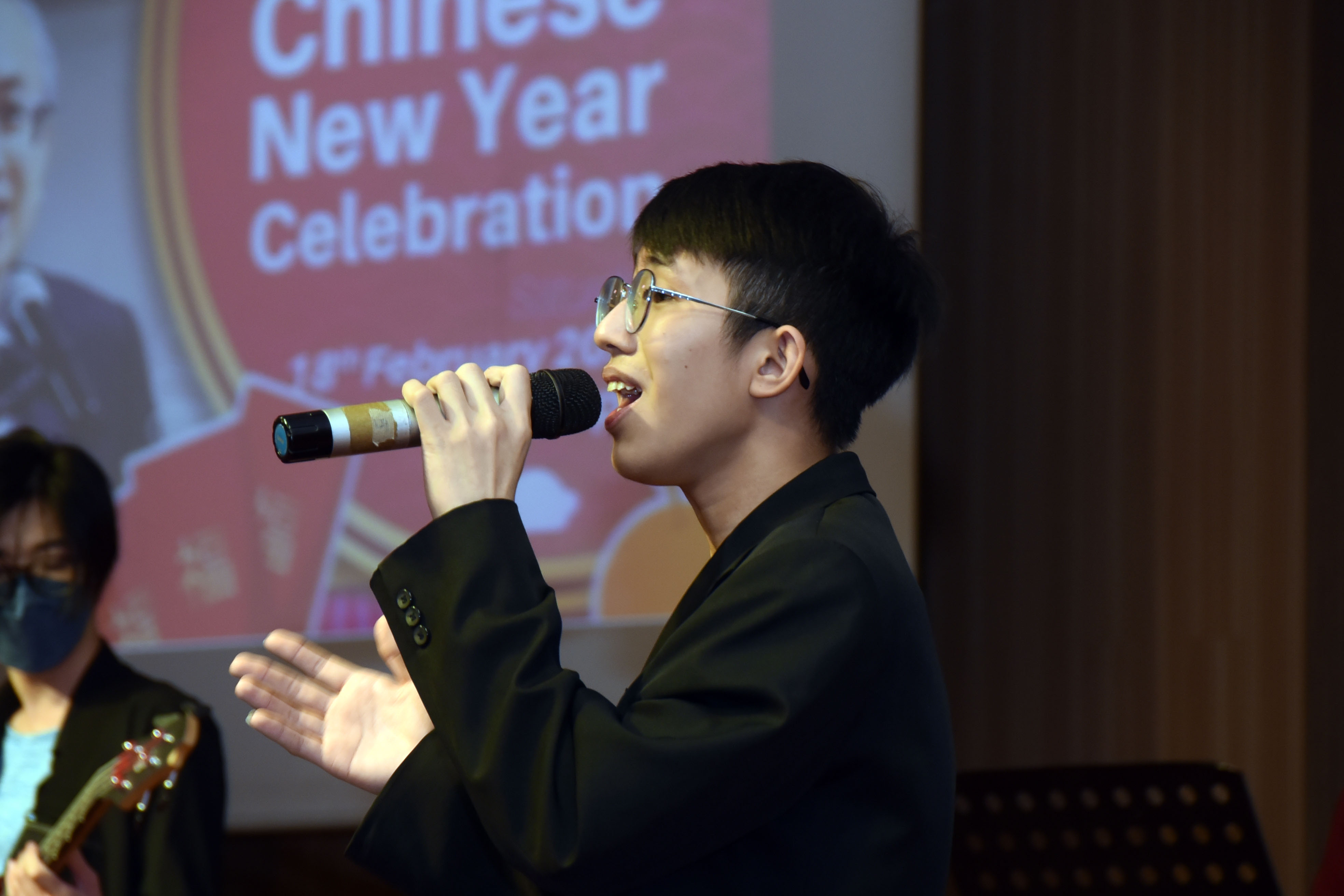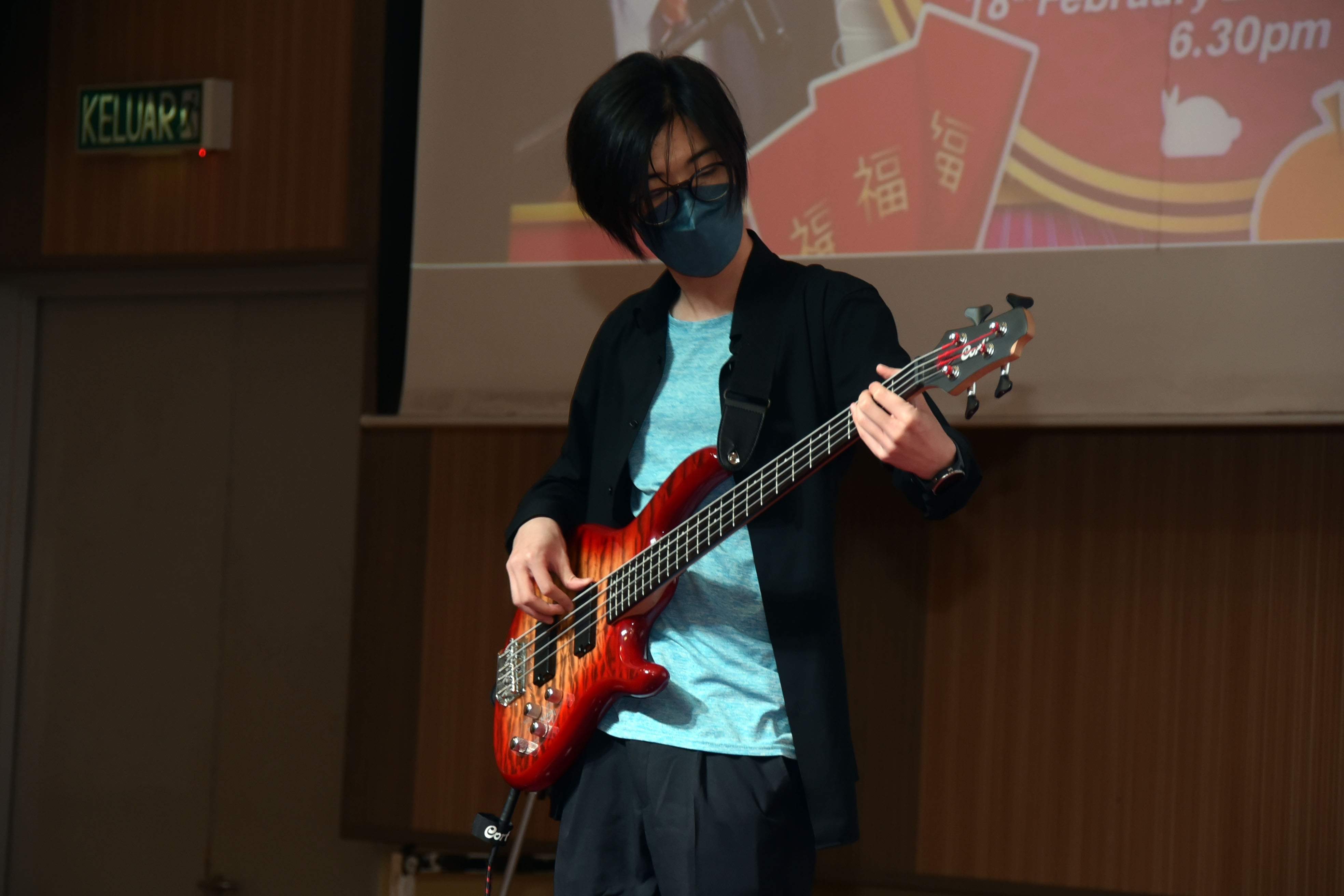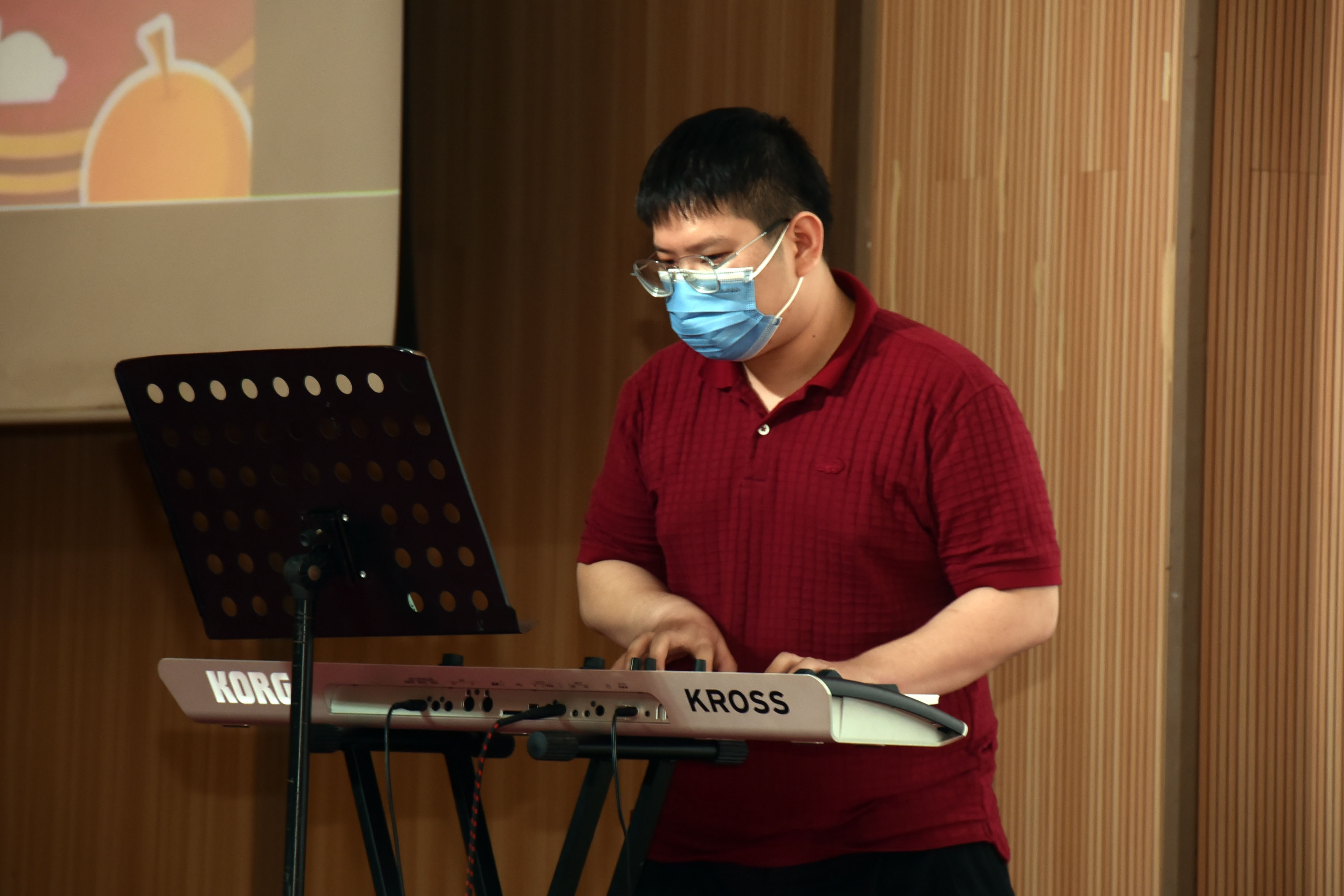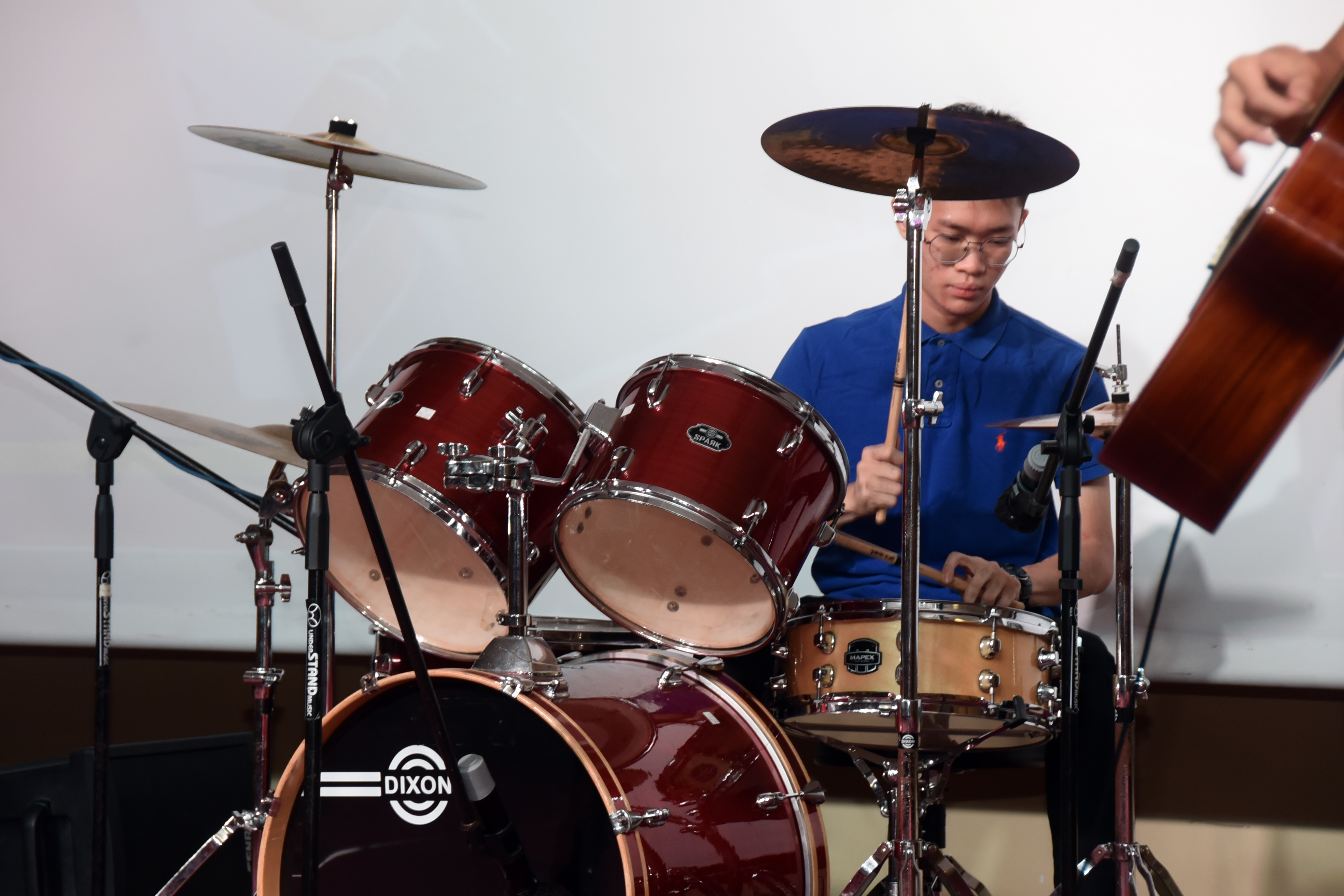 The live band performance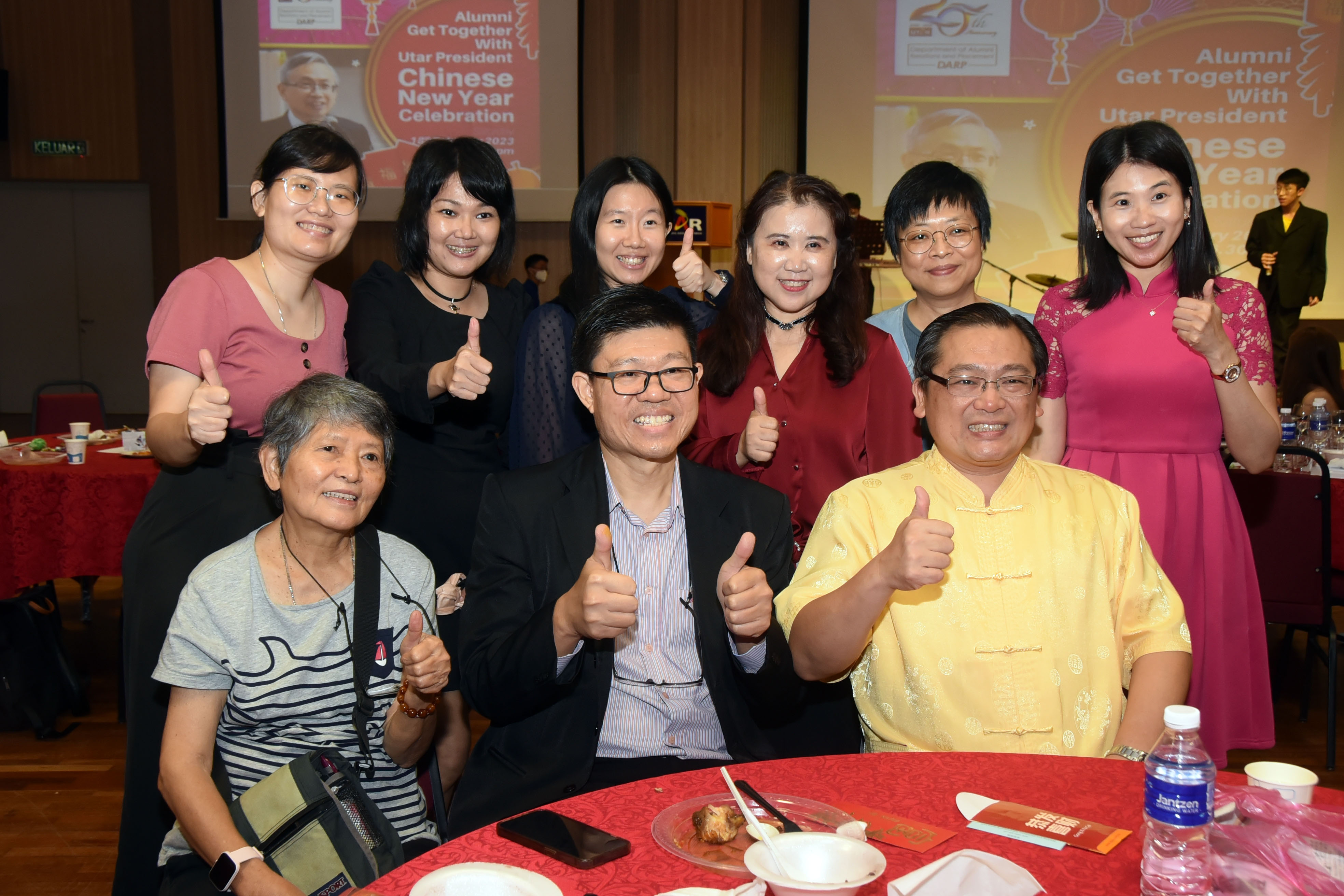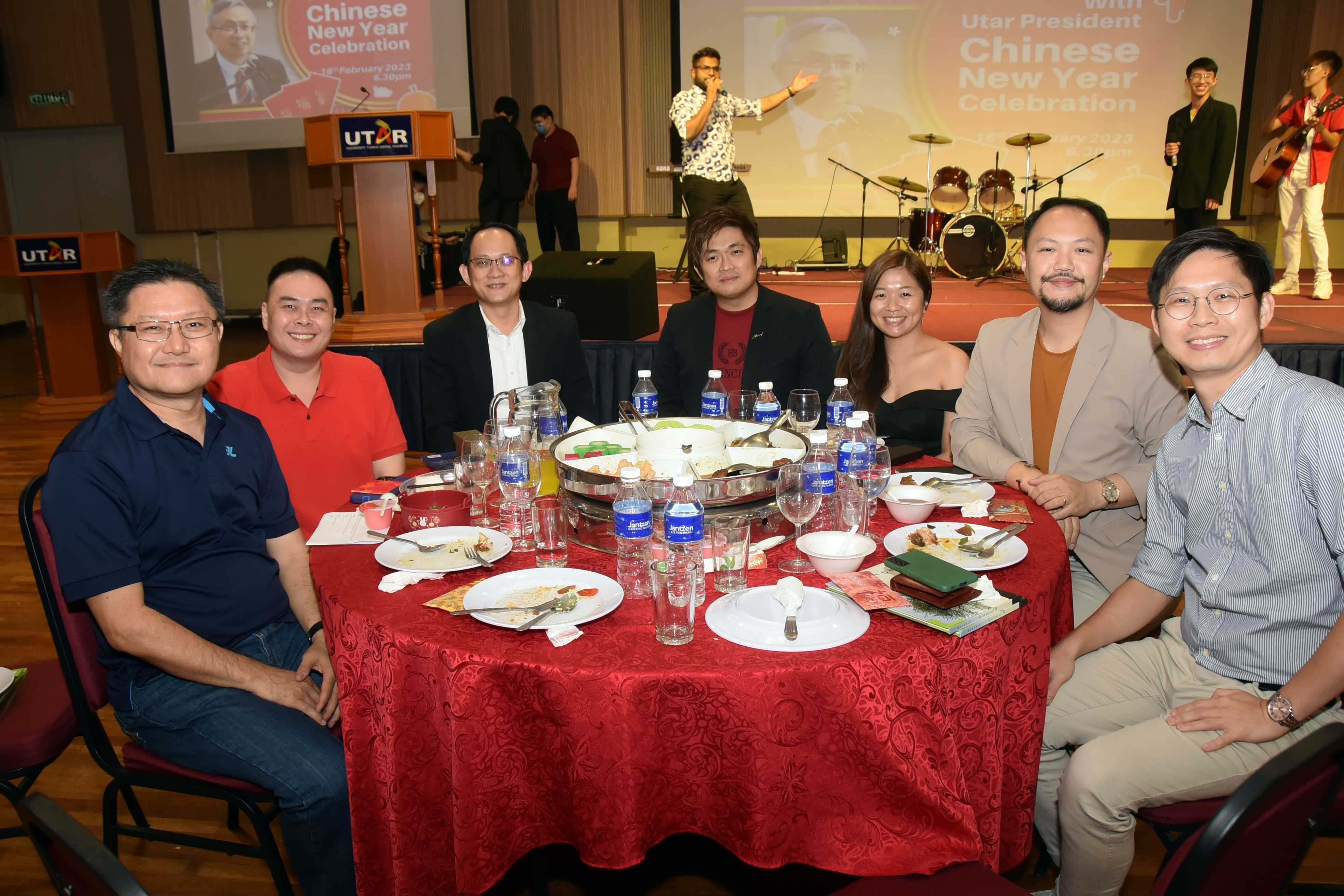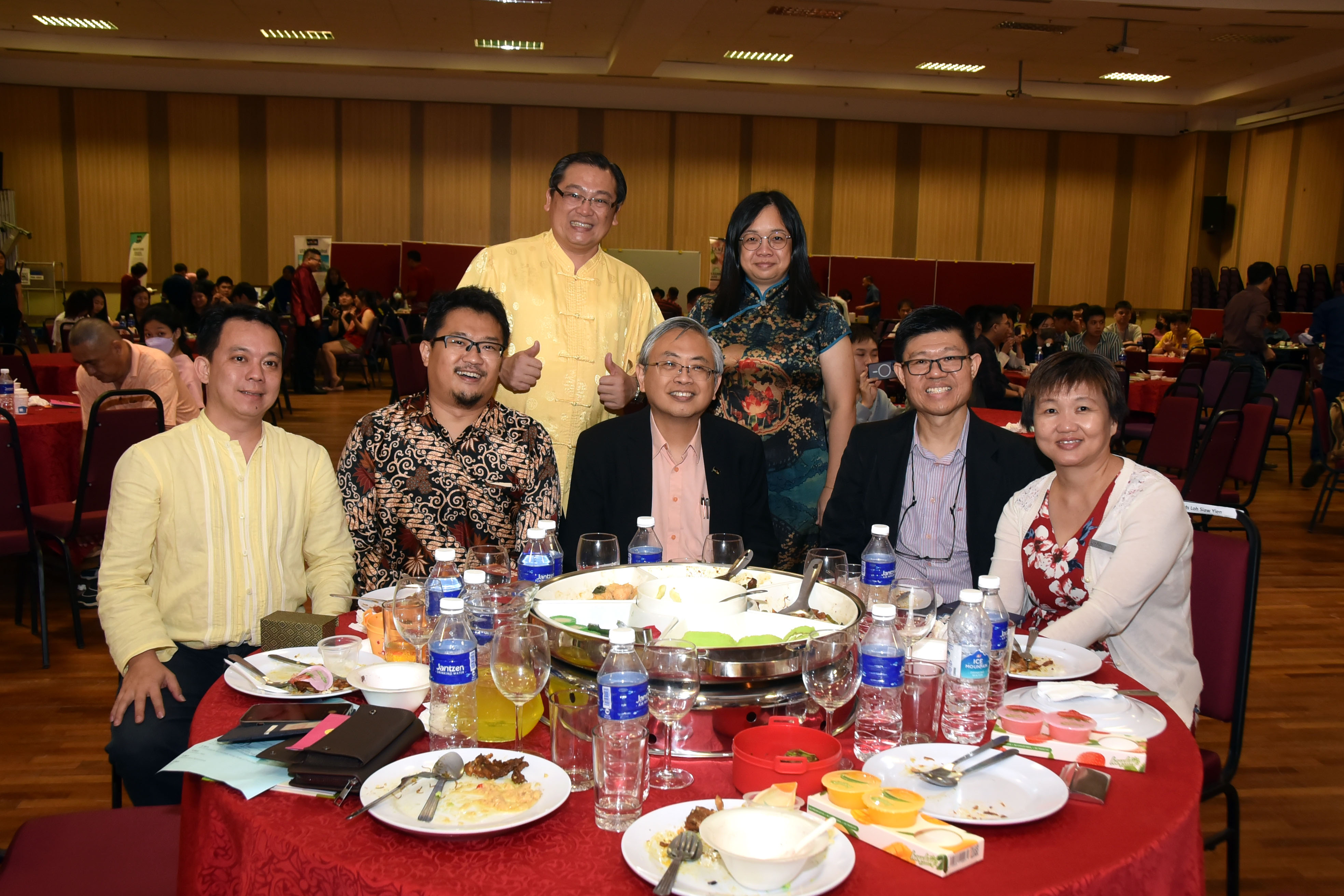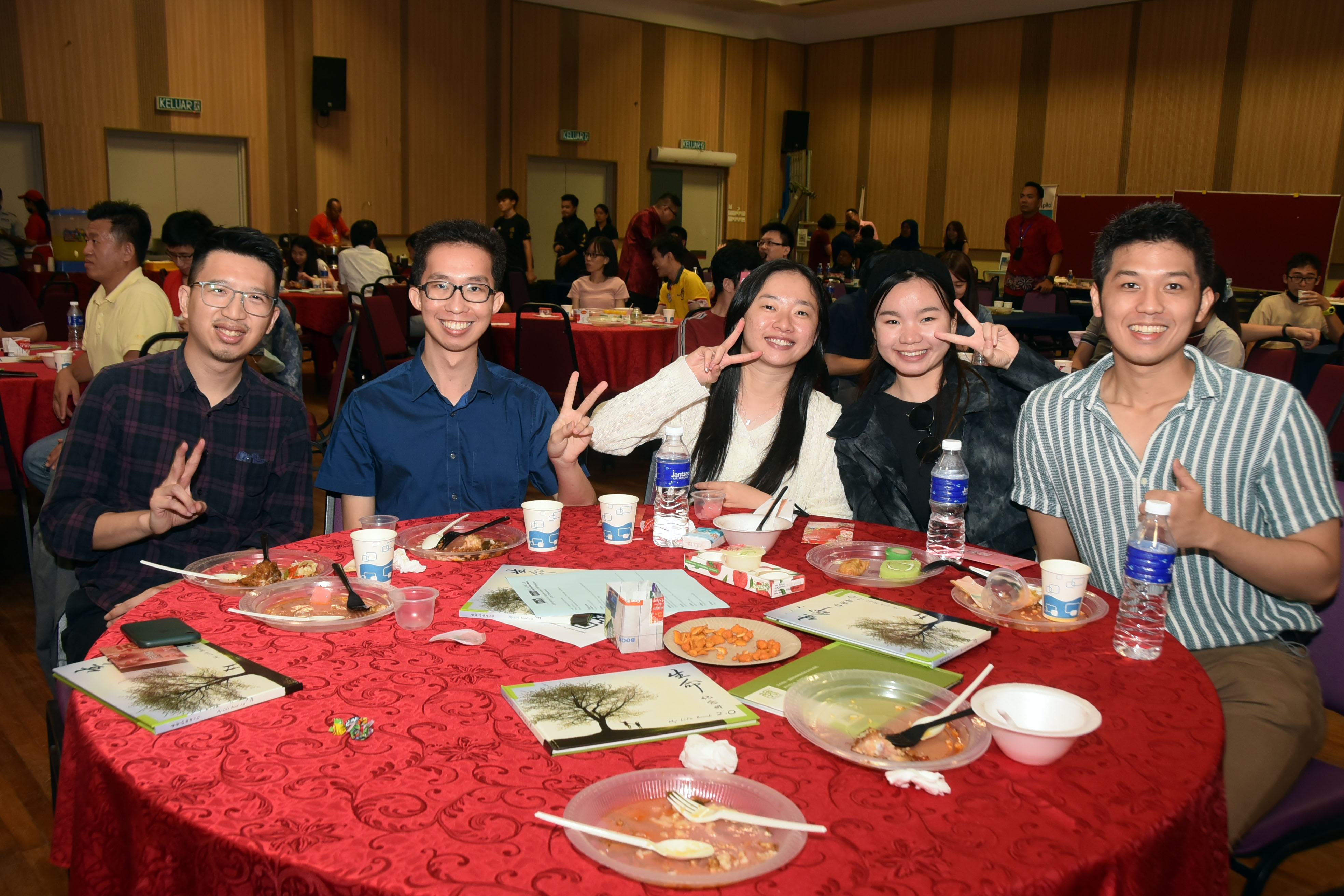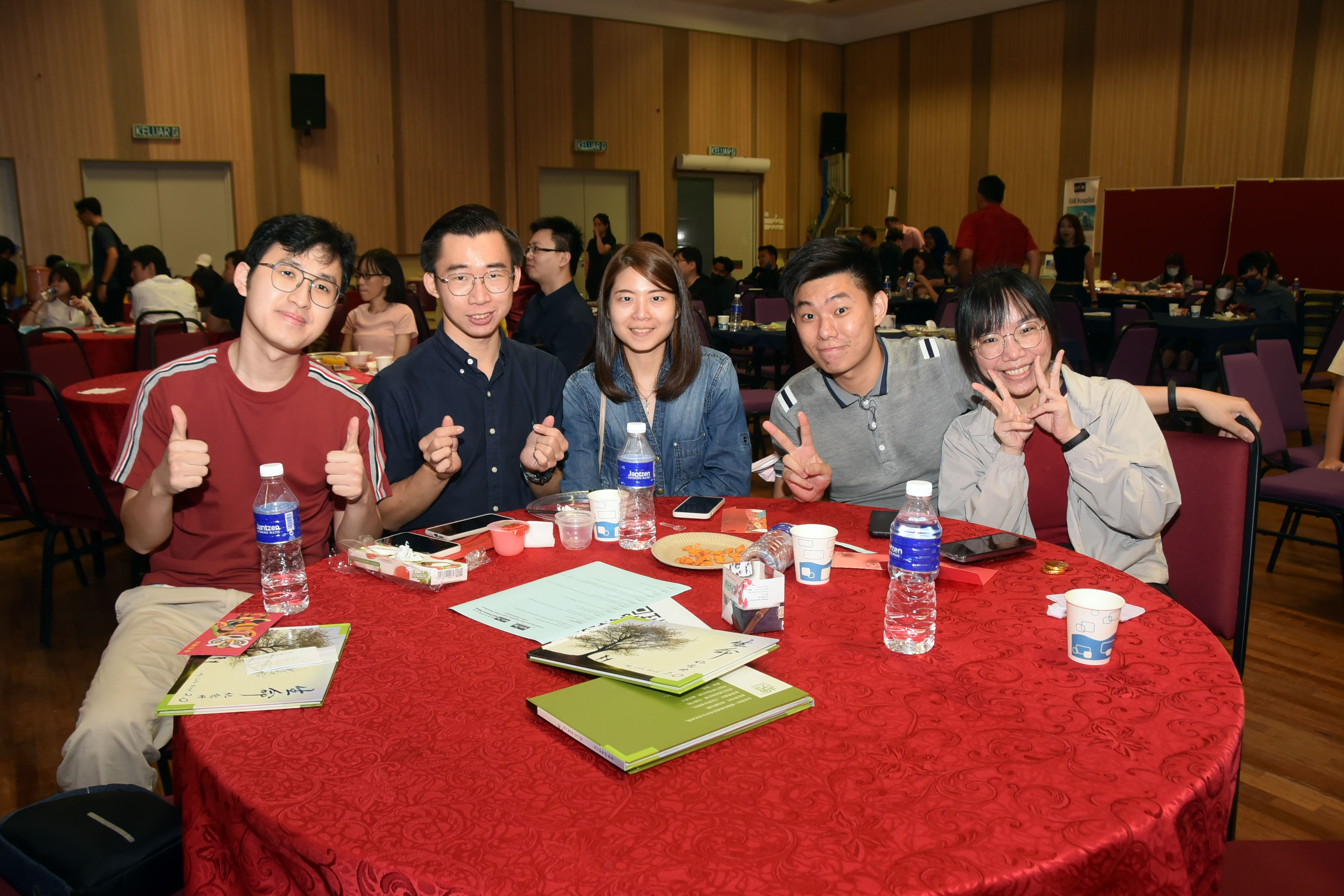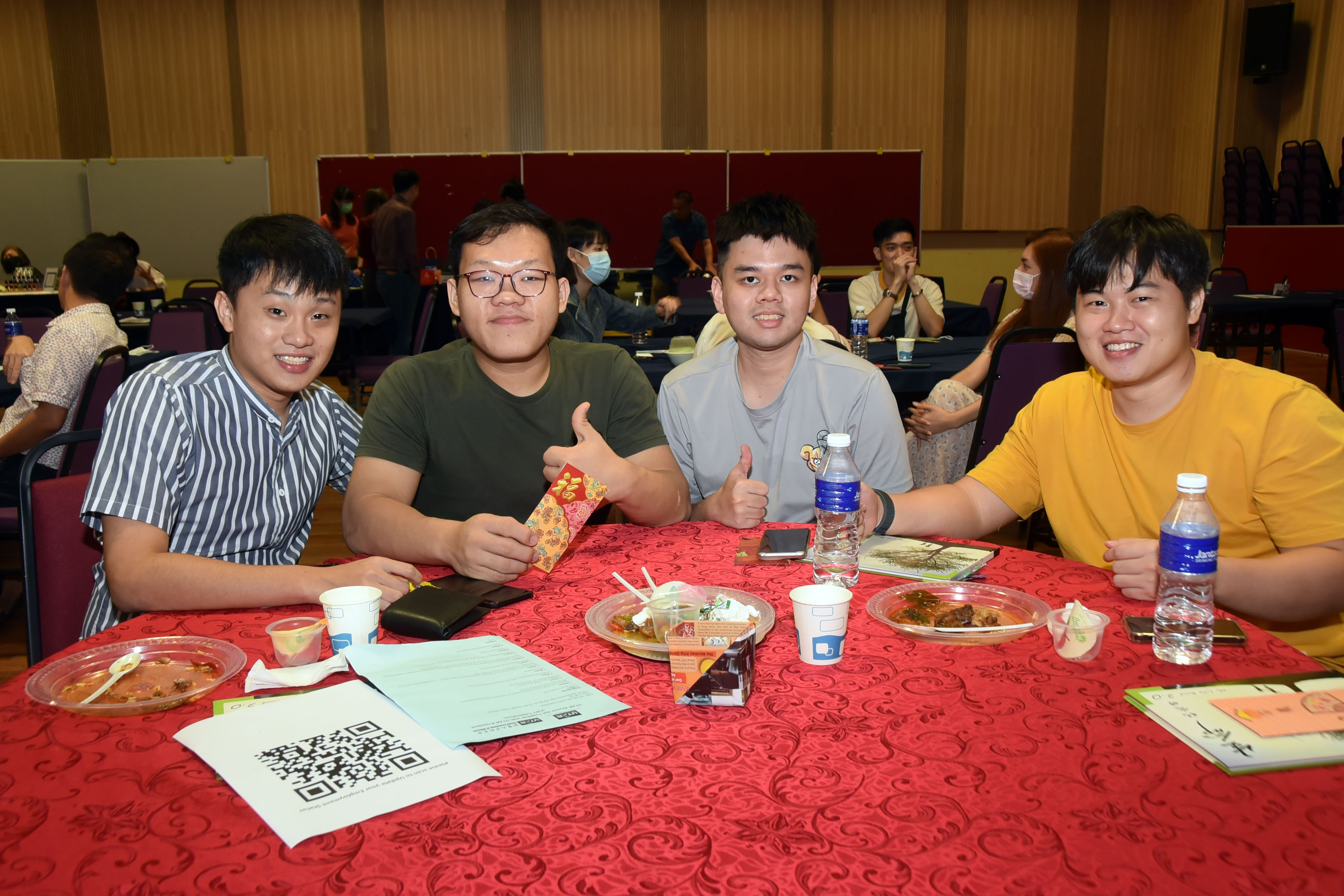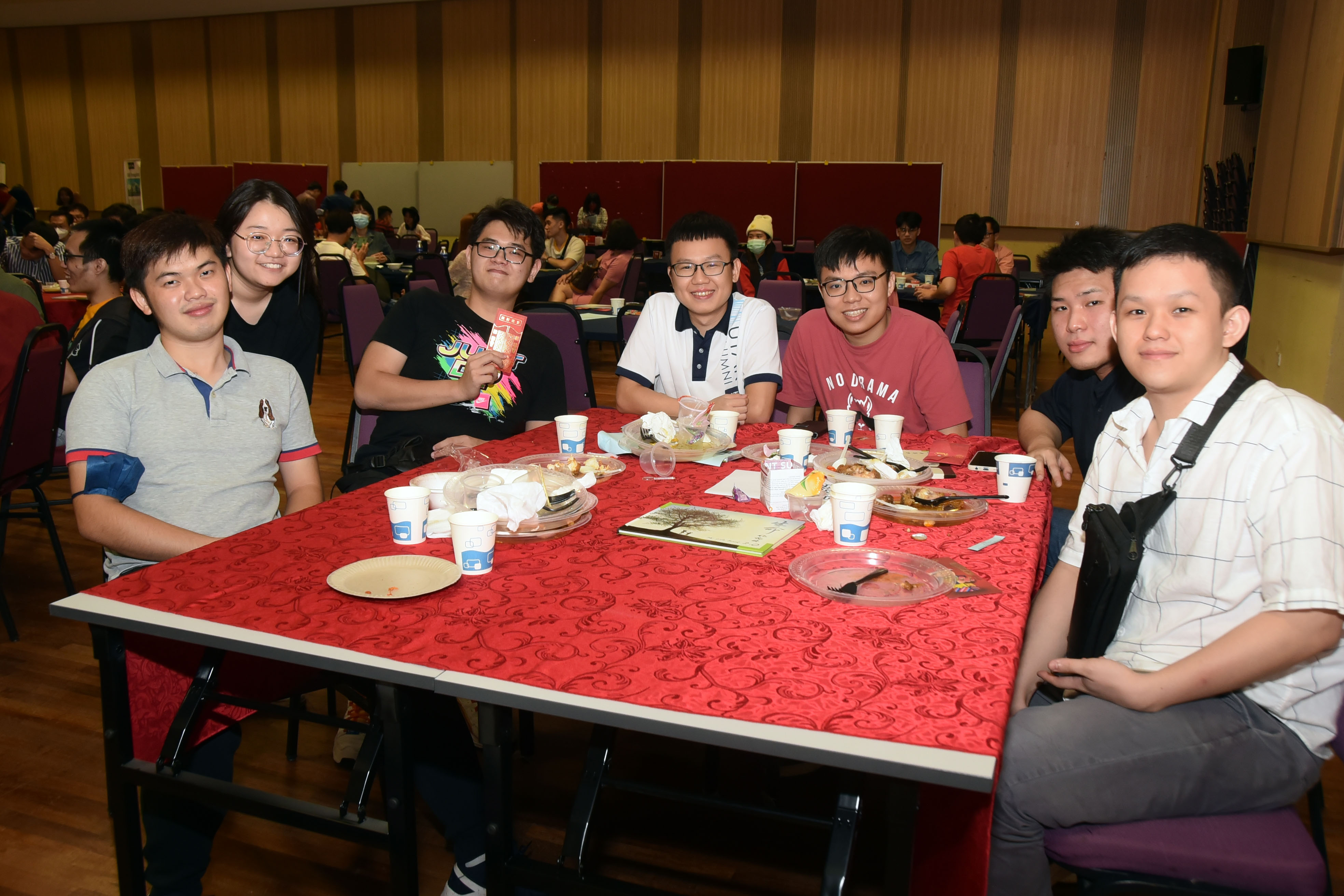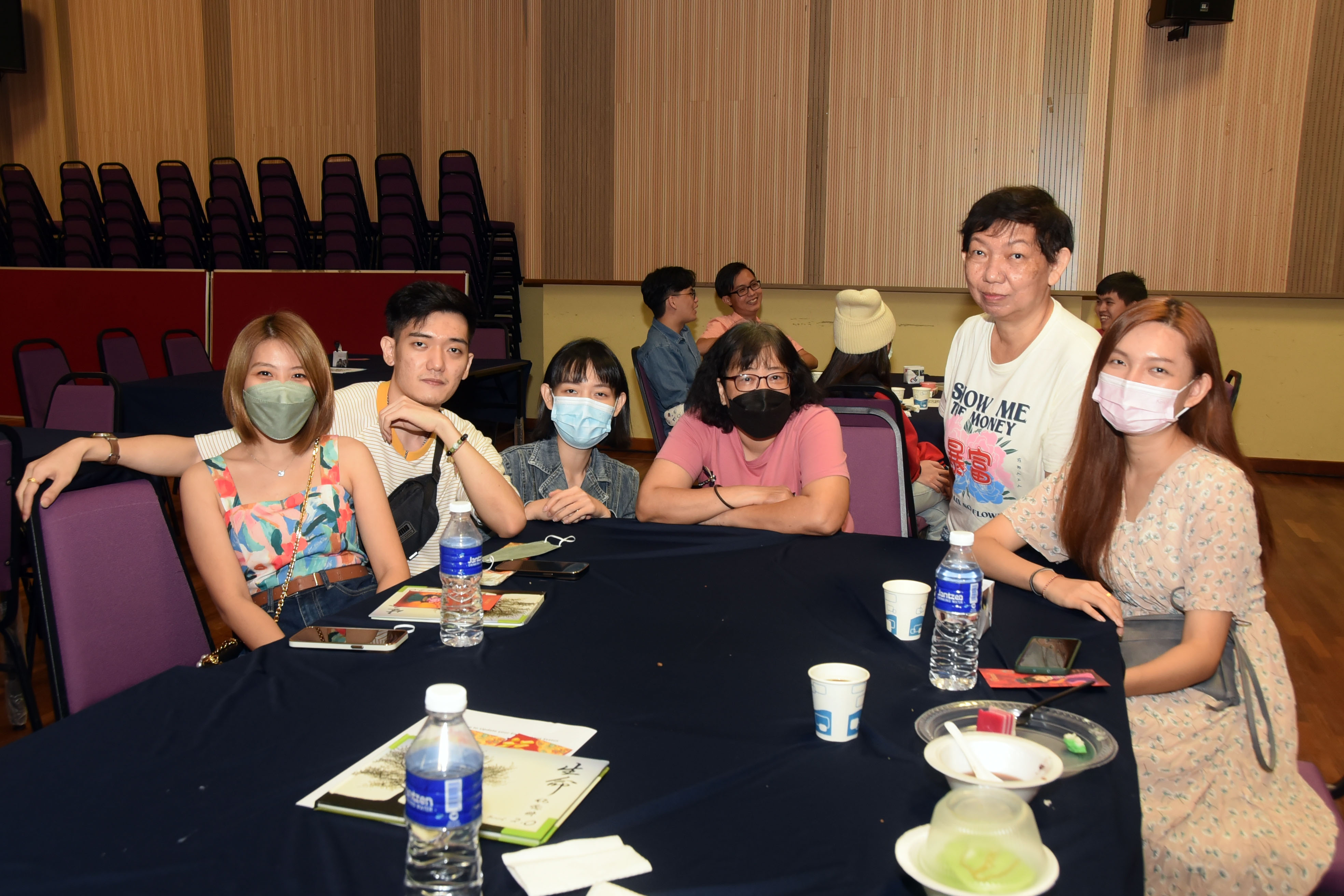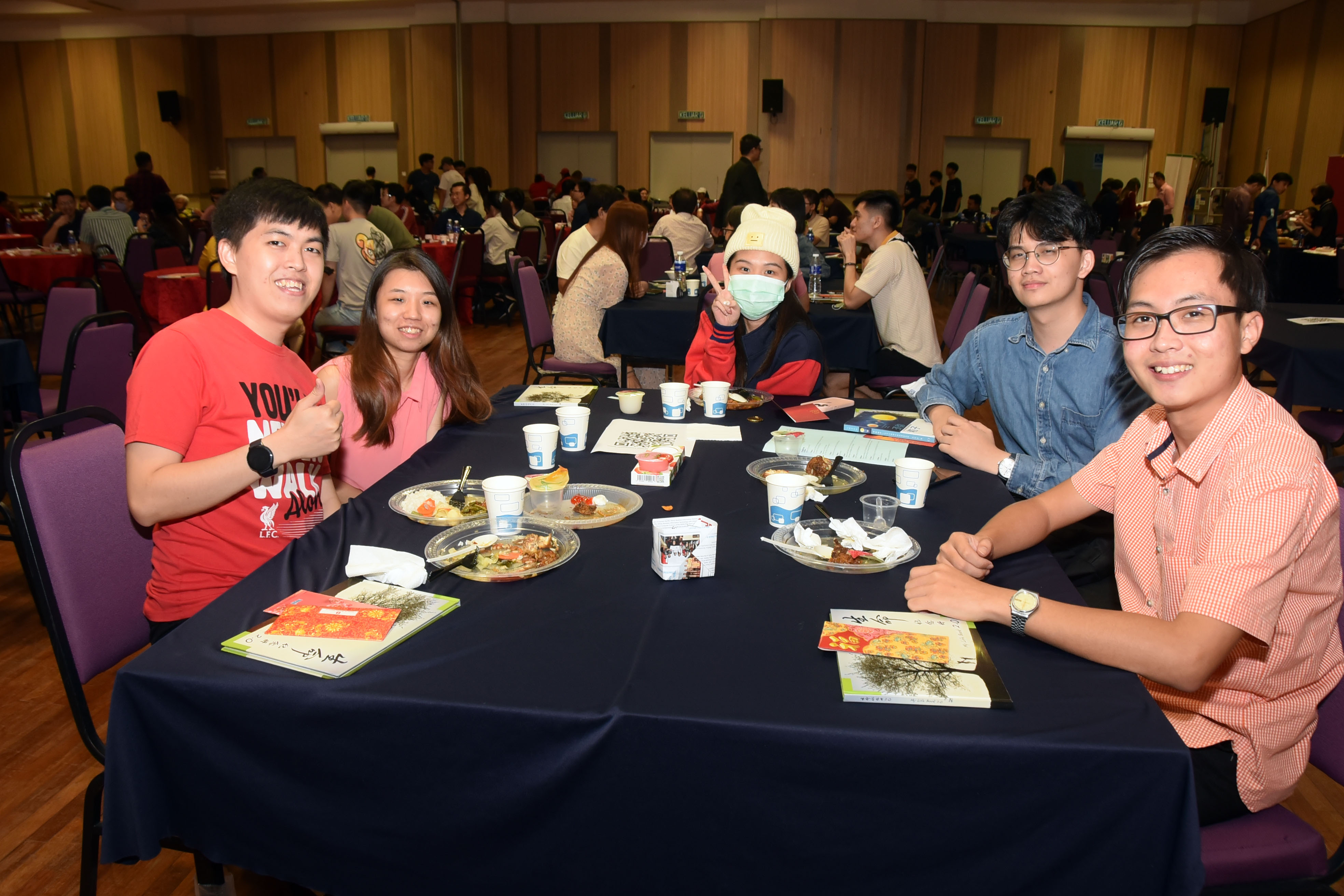 Attendees throughout the night

Front row; from left: Dr Daniel Boon, Dr Chong, Mr Simon Chong, Prof Dato' Ewe and Prof Choong with the attendees