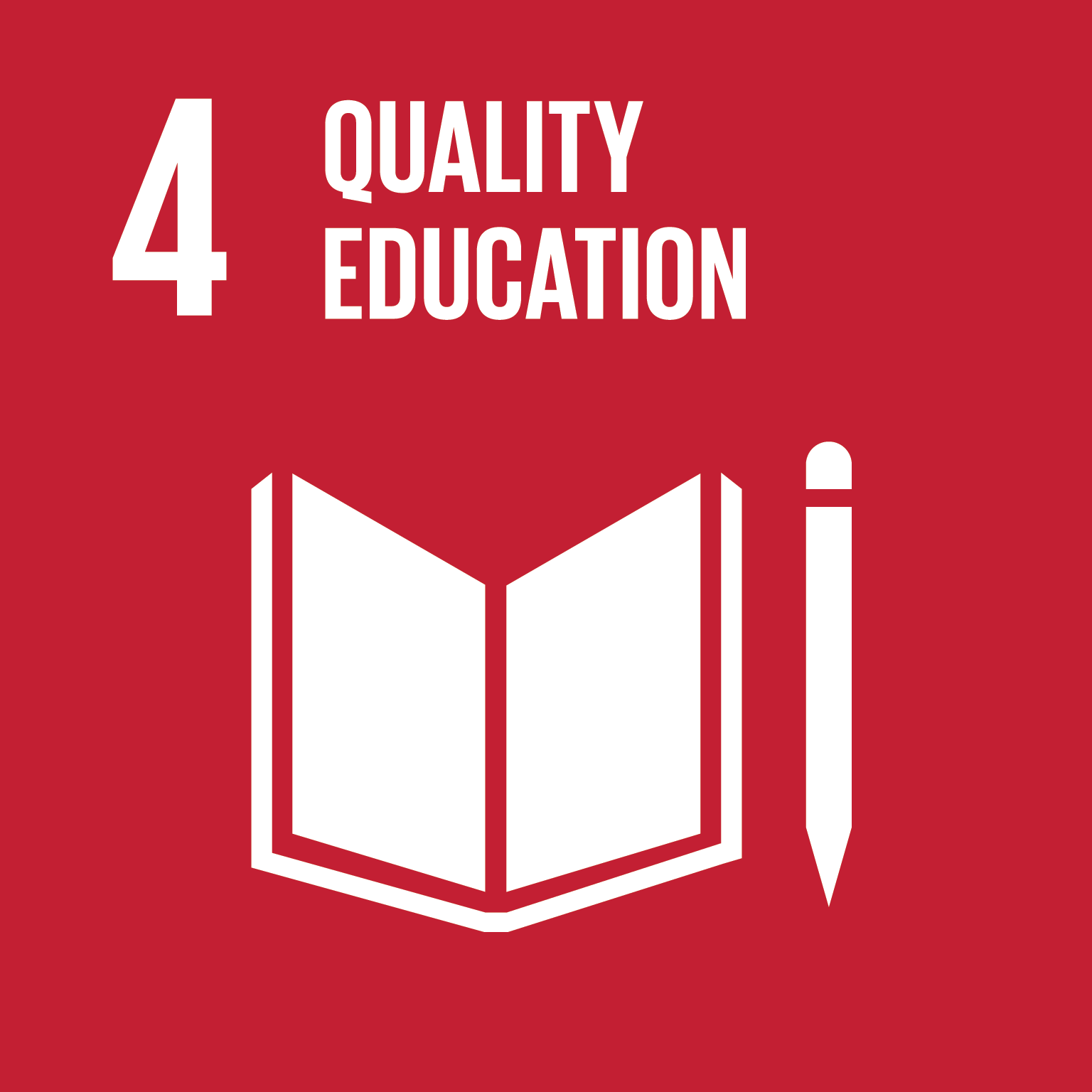 UTAR CEO Talk Series: The Role of TCM in healthcare industry
UTAR Centre for Corporate and Community Development (CCCD), in collaboration with UTAR Unovate Centre, M. Kandiah Faculty of Medicine and Health Sciences and DXN, organised the "CEO Talk Series: The Role of Traditional Chinese Medicine in the Healthcare Industry" on 28 February 2023 at Sungai Long Campus. The talk was also live-streamed via Facebook and Zoom. Datuk Lim Siow Jin, the executive chairman and founder of DXN was invited to deliver the talk.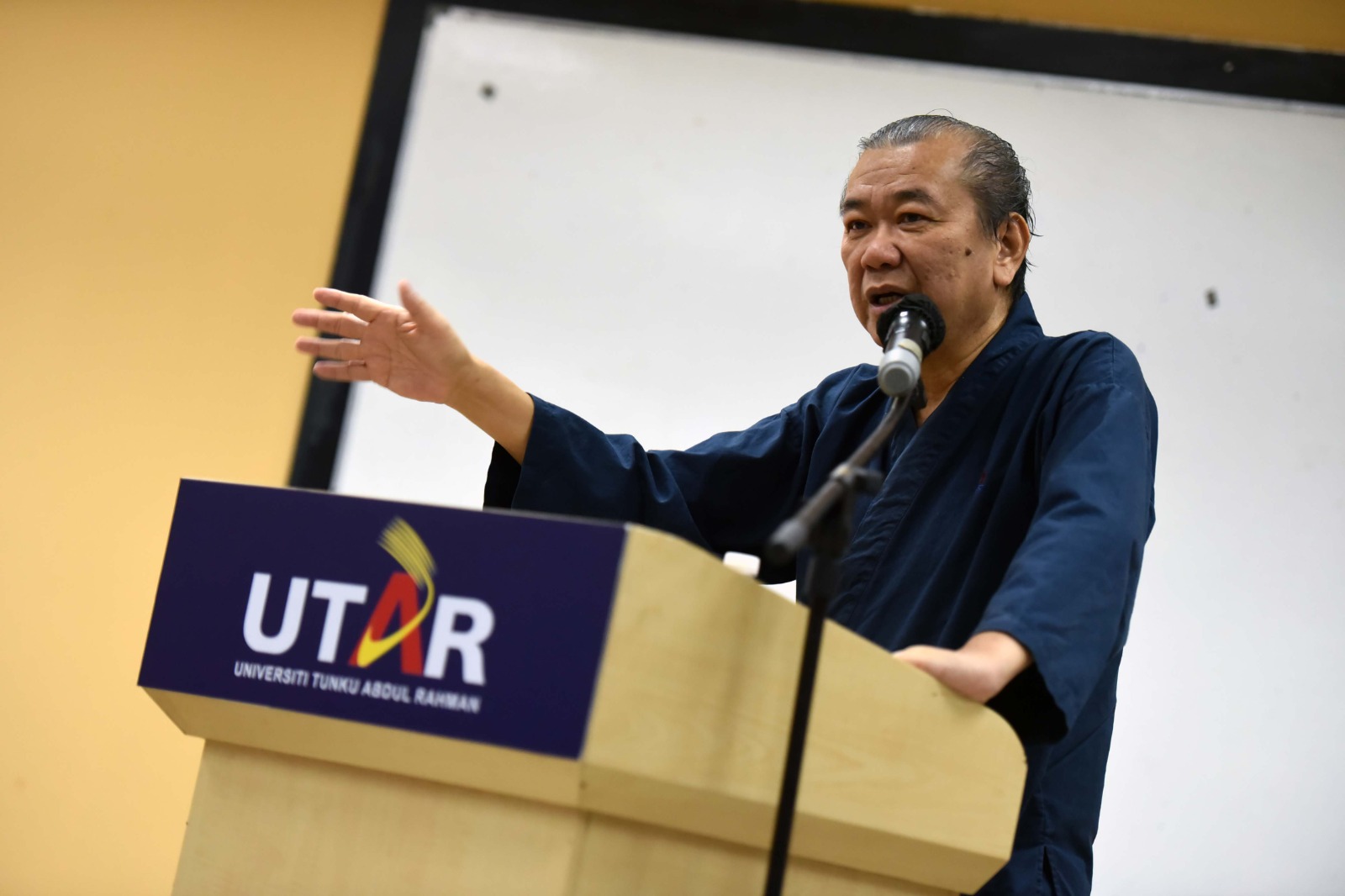 Datuk Lim Siow Jin
At the beginning of the talk, Datuk Lim shared foods that can provide good nutrition to the body, help with detoxification, and balance back the functions of the body, can all be classified as health food. "In recent years the sales of health food have overtaken medicine," he highlighted. He also stated that sometimes after taking Ganoderma or any type of Traditional Chinese Medicine (TCM), some people tend to experience vomiting and diarrhoea, so they would end up feeling shocked. "That is very normal because the body is in the process of detoxing, hence there is nothing for you to be afraid of," he emphasised.
Other than that, Datuk Lim stated that it was important to never ignore the importance of doctors. "The role of a Traditional Chinese Medicine Centre is to complement the job of a doctor," he added. "A doctor tends to focus more on treating the disease, while we in the Traditional Chinese Medicine Centre focus more towards helping individuals or patients in balancing their lifestyles and the basic functioning of their body through traditional Chinese medicine such as herbs," he said.
On top of that, Datuk Lim gave valuable advice to the participants. "Don't use any folk's stories to promote any type of products or services because it will not work and it can't be applied in the international market." He stated that oftentimes, people in the TCM industry are so used to sharing old folks' stories and making things complicated. At the end of the day, most of them will not even remember what they explained earlier. Make things simple, simplicity rules the world," he added.
He also shared that sometimes when he flies over to another country, the people there tend to challenge and ask him, "Instead of using Traditional Chinese Medicine, why not just change one's diet to tackle all sorts of health issues." He replied, "It is much easier for someone to change their God rather than their food," to which they all agreed and laughed together with him. And that is how he will take the opportunity to introduce them to "Ganoderma" which is also known as Lingzhi," he shared.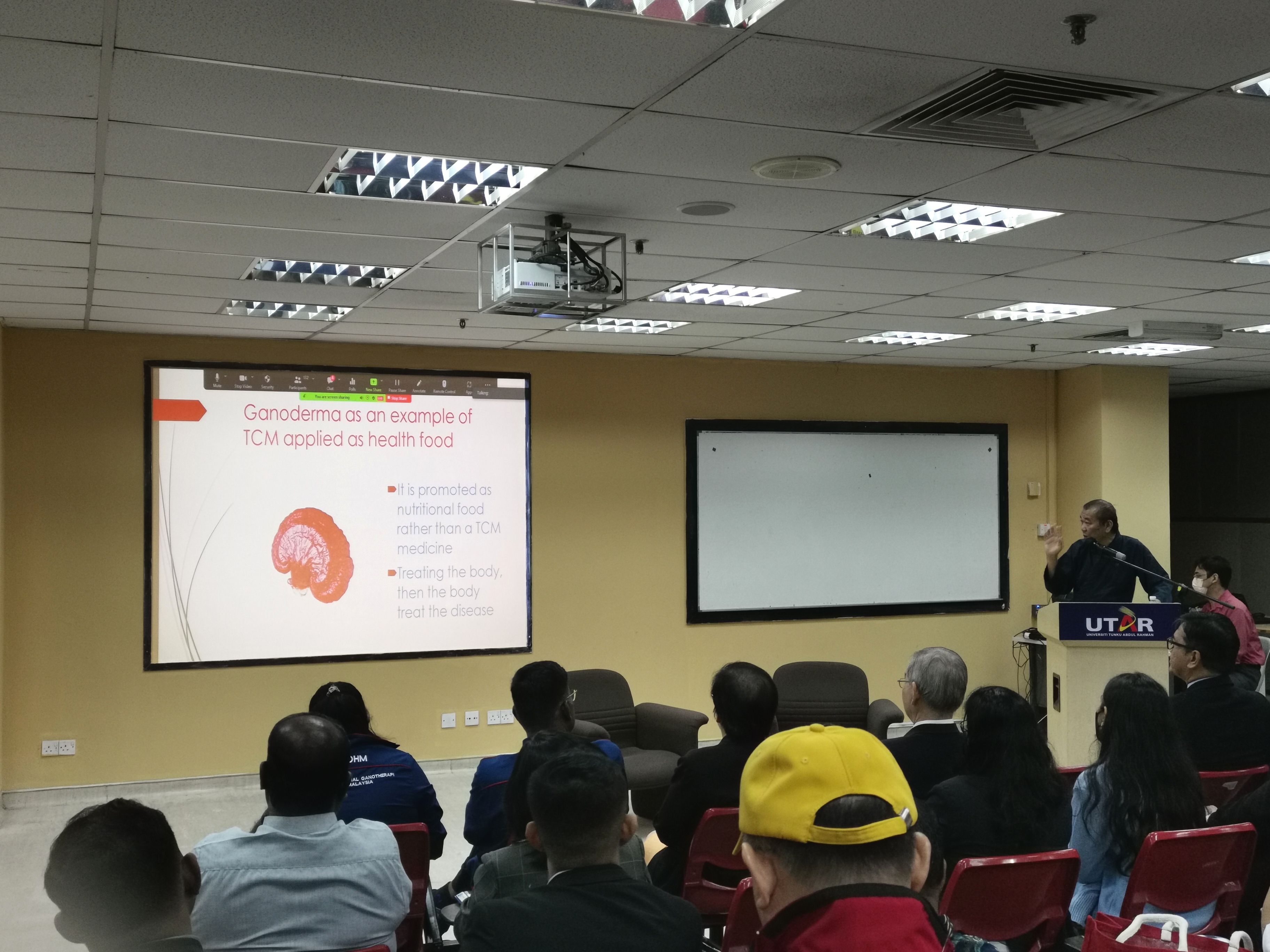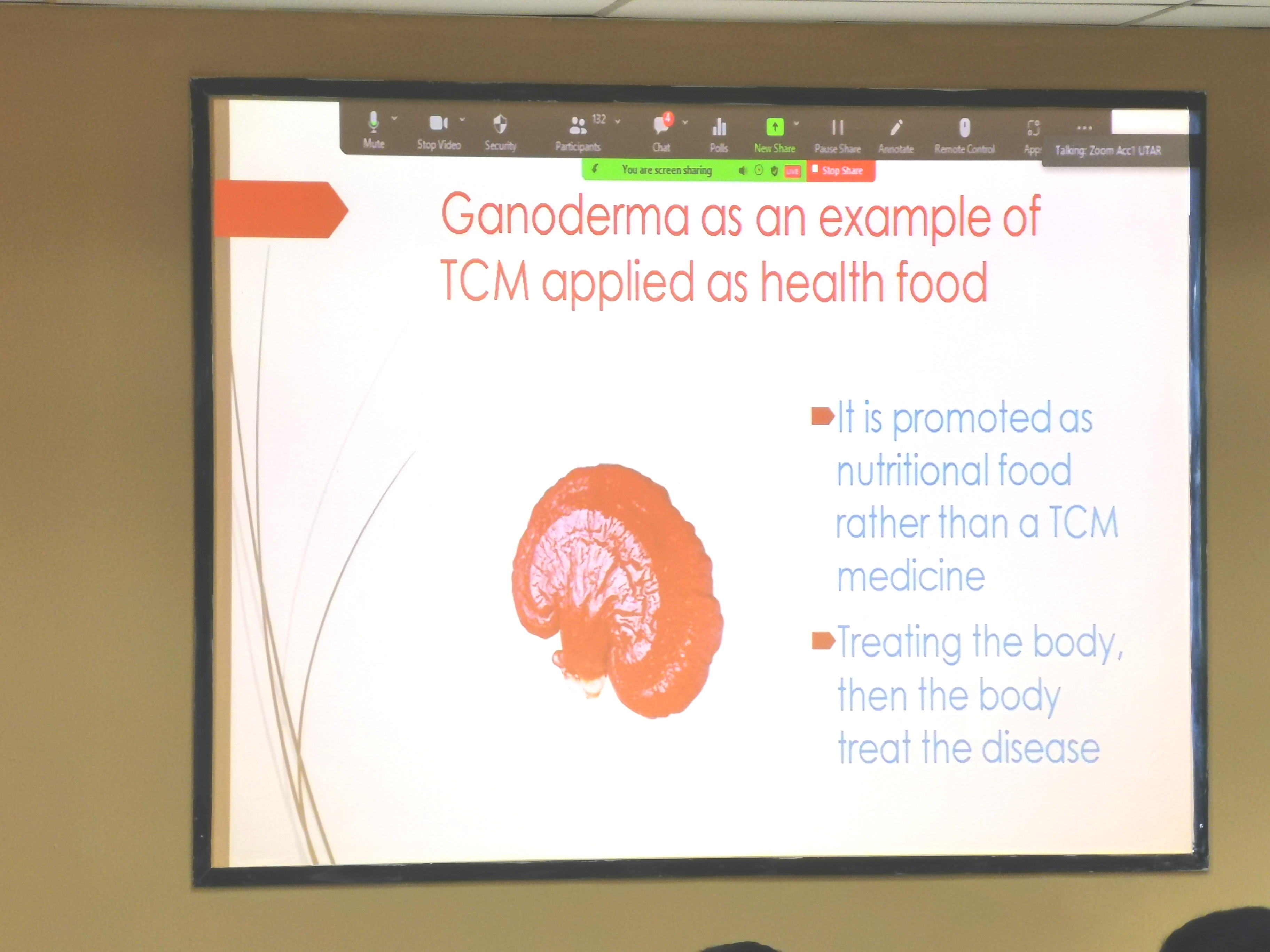 Datuk Lim sharing about Ganoderma mushroom
Furthermore, he urged TCM centres to come up with a standard formula so that it can be widely applied to treat patients. "When you have a standard formula, it will be easier, as more than fifty per cent of the problems are usually the same. It is either lungs problem or a stomach problem only," he stated. He also shared some of the good testimonies from his customers.
The talk ended with an interactive and insightful Q&A session followed by a group photography session.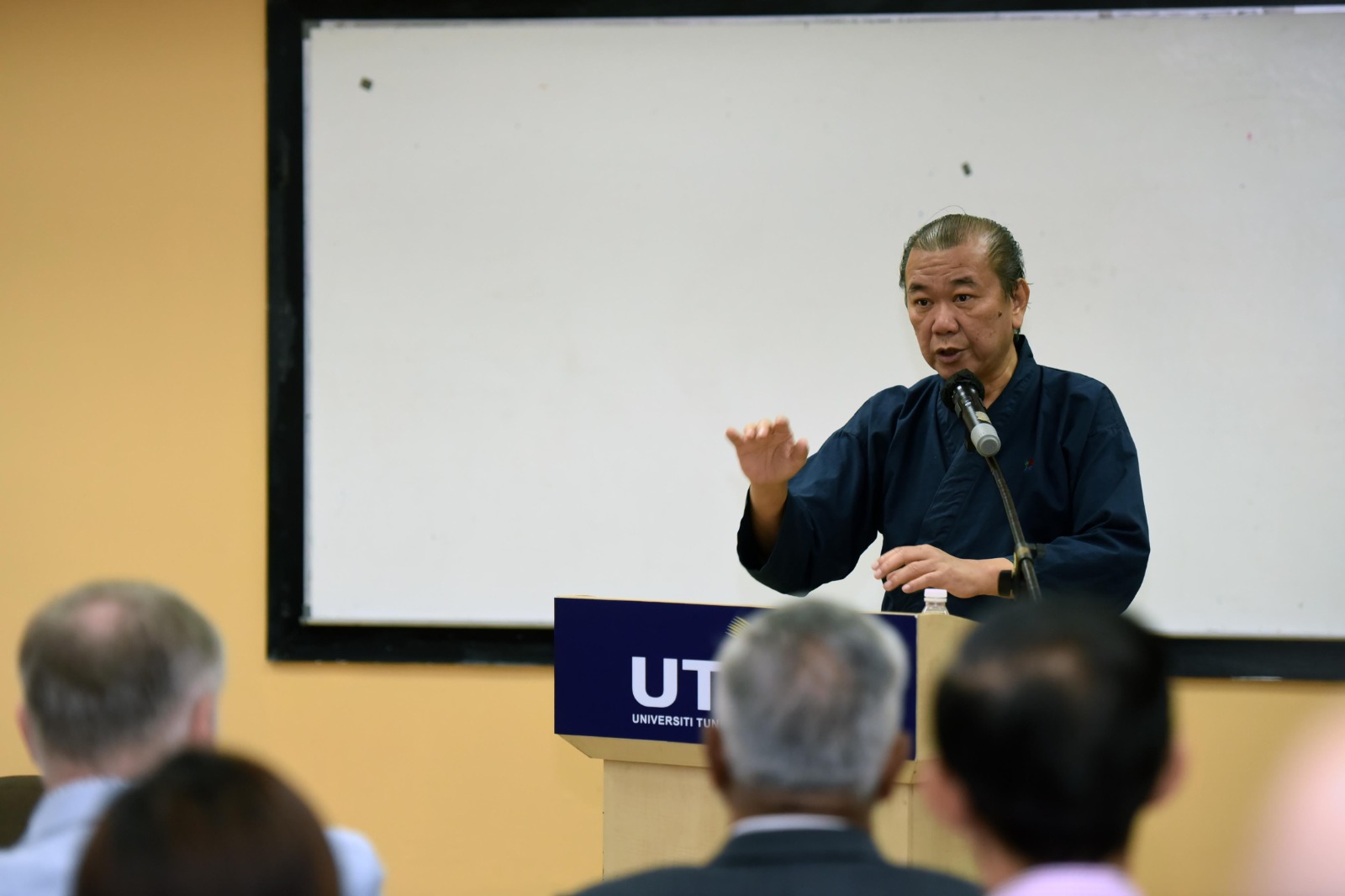 Datuk Lim during his talk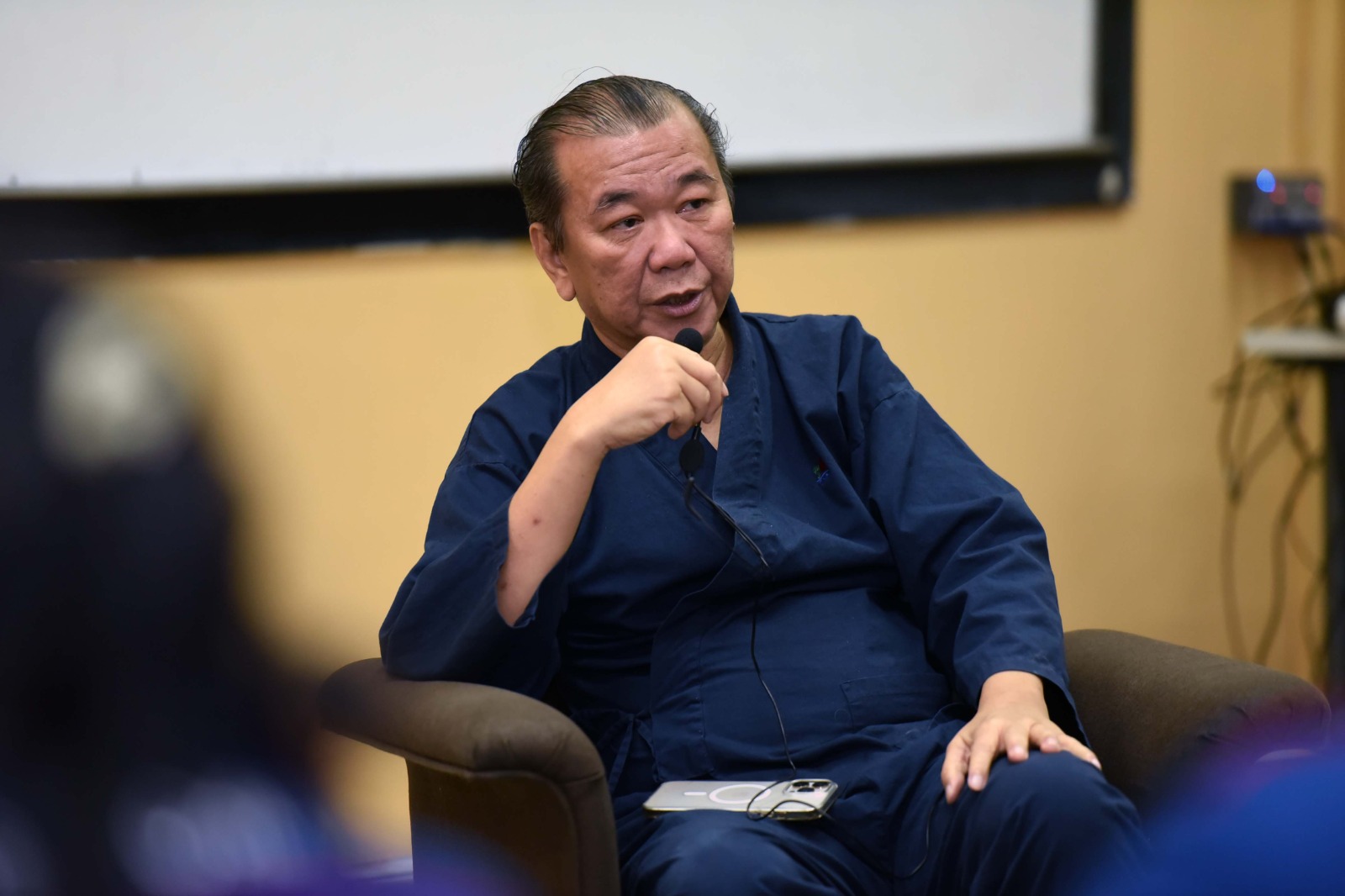 Datuk Lim during the Q&A session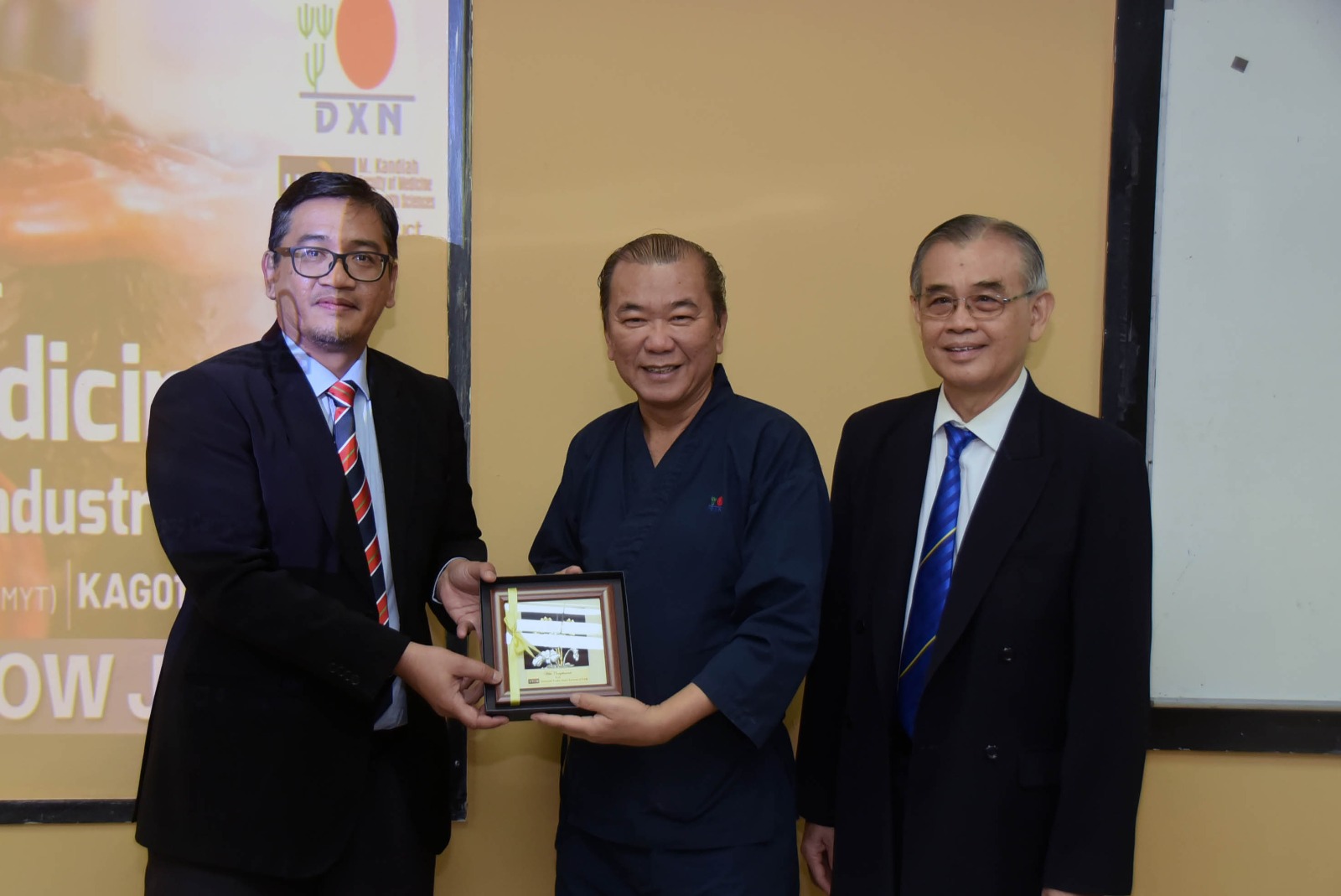 Prof Faidz (left) and Prof Cheong presenting a token of appreciation to Datuk Lim

Group photo of Datuk Lim (middle), academics, staff and students