MoU with PPA to promote the importance of retirement planning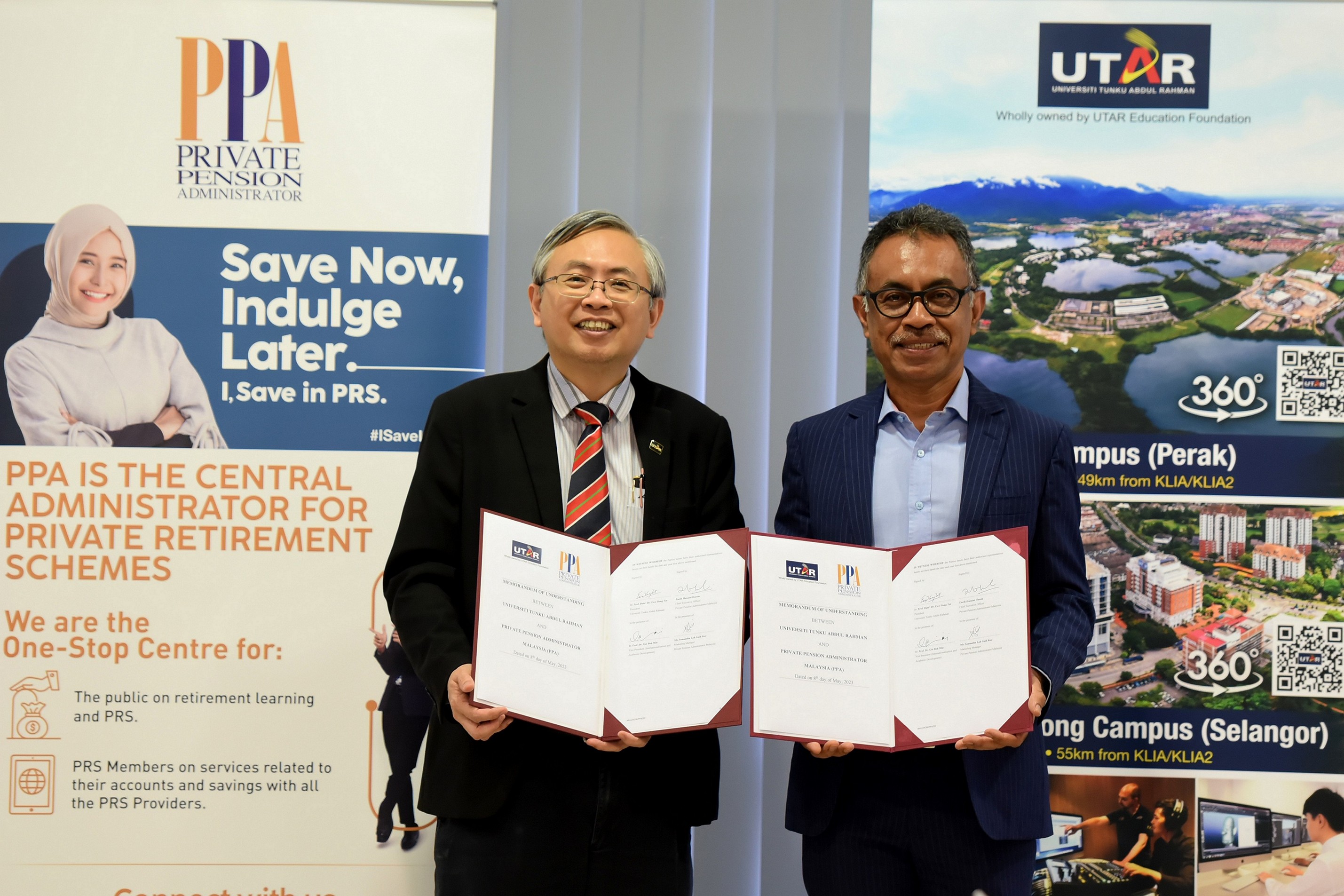 Prof Dato' Ewe (left) and Husaini
UTAR and Private Pension Administrator Malaysia (PPA) signed a memorandum of understanding (MoU) on 8 May 2023 at Sungai Long Campus to raise awareness of the importance of retirement planning among Malaysians.
The MoU was signed by UTAR President Ir Prof Dato' Dr Ewe Hong Tat and PPA Chief Executive Officer Husaini Hussin. It was witnessed by UTAR Vice President for Internationalisation and Academic Development Ir Prof Dr Goi Bok Min and PPA Marketing Manager Samantha Loh Gaik Kee.
Also present at the MoU signing ceremony were PPA Marketing Manager Wong Mew Sum, Faculty of Accountancy and Management Dean Dr Pok Wei Fong, Department of Finance senior lecturer Ung Leng Yean and Division of Community and International Networking (DCInterNet) Director Assoc Prof Dr Lai Soon Onn.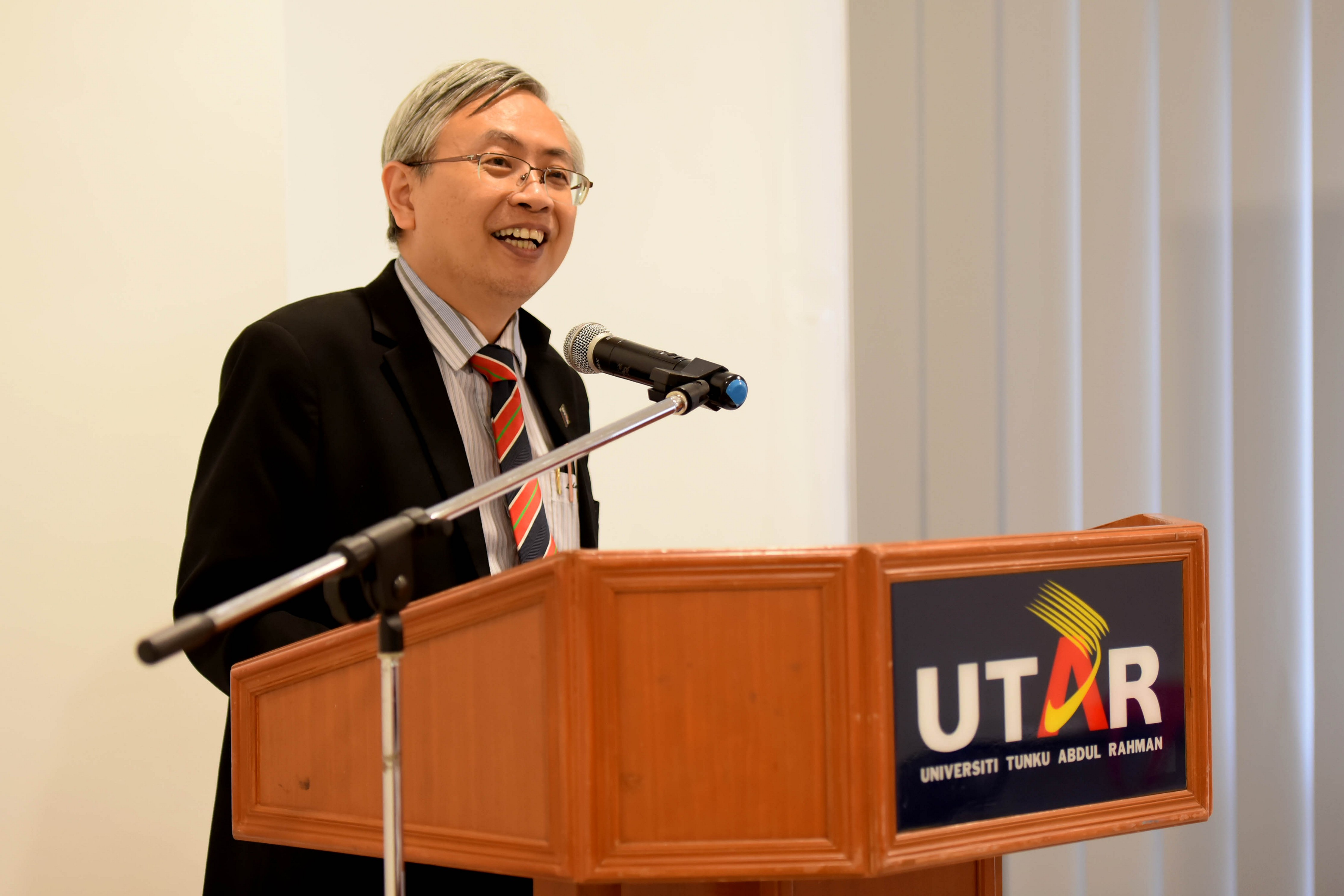 Prof Dato' Ewe welcoming the PPA team
Prof Dato' Ewe welcomed the guests from PPA and said, "Today's signing of the second MoU is a testament to the success of our partnership over the past three years. This new agreement will build on our previous achievements and deepen our collaboration in areas of mutual interest."
He added, "Over the past few years, UTAR and PPA have worked together on various activities to raise awareness among Malaysians on the importance of retirement planning, such as lecture series on financial literacy, seminars, joint research projects, internships and many more. These initiatives have allowed our students to gain valuable insights into the pension industry and develop the skills and expertise necessary to contribute to its growth and development."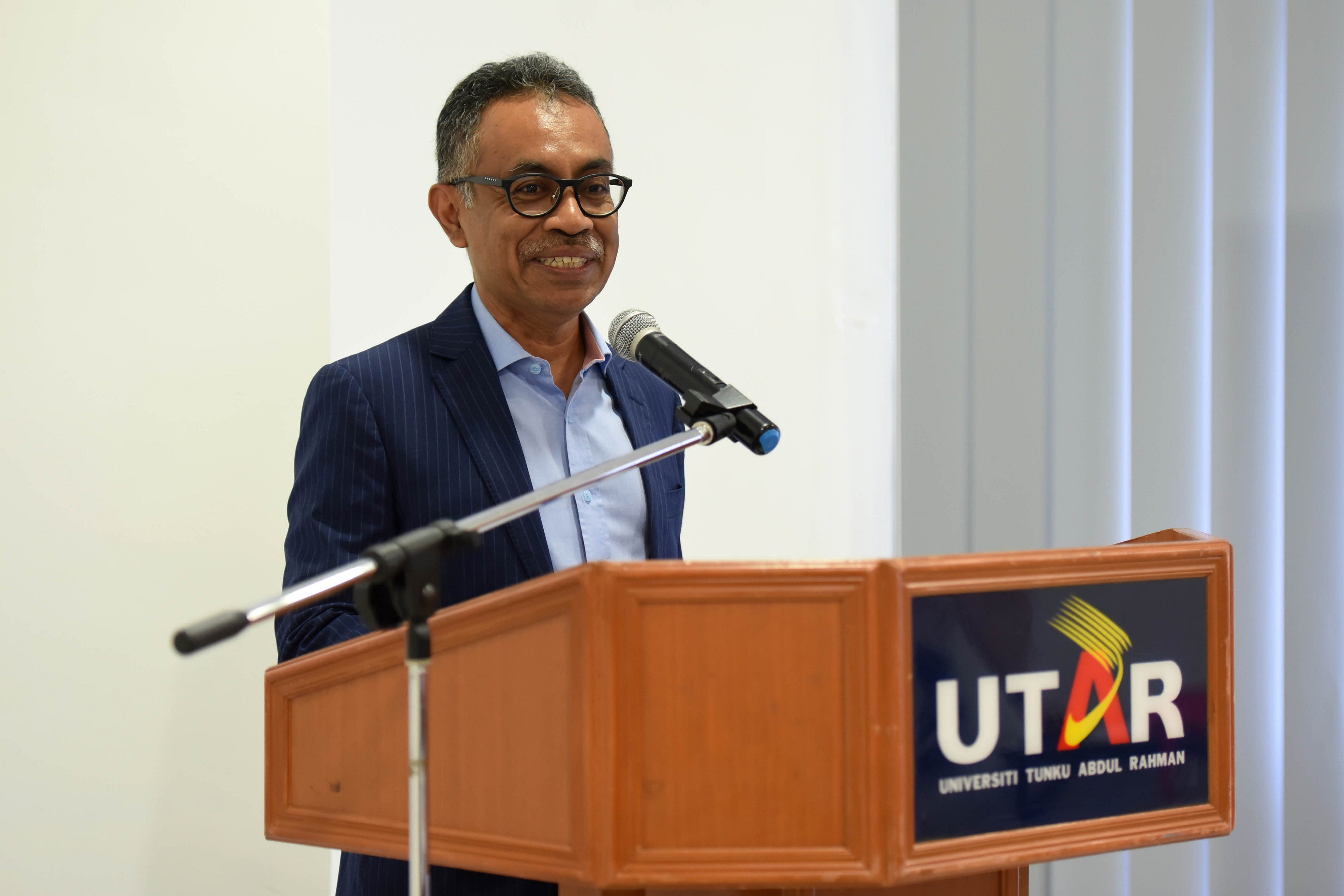 Husaini emphasising the importance of retirement planning
Emphasising the importance of retirement planning, Husaini in his speech, said, "We at PPA are always keen to encourage greater financial literacy among university students, especially the final year students. So, when these young Malaysians enter the workforce, they will have the right understanding to cultivate their saving habits for retirement and emergency funds." "We would also like to congratulate UTAR for including financial planning in the syllabus for your students," he added.
Under this MoU, UTAR and PPA will join efforts in collaborative research projects to gauge the youth's working preferences, especially final-year students and their understanding of retirement planning. Aside from collaborative research projects, both parties will also facilitate exchanges of ideas by jointly organising seminars, conferences, workshops, and more.
The ceremony reached its highlight when Prof Dato' Ewe and Husaini signed and exchanged the MoU documents. Curtains were drawn after a group photograph and souvenir presentation session.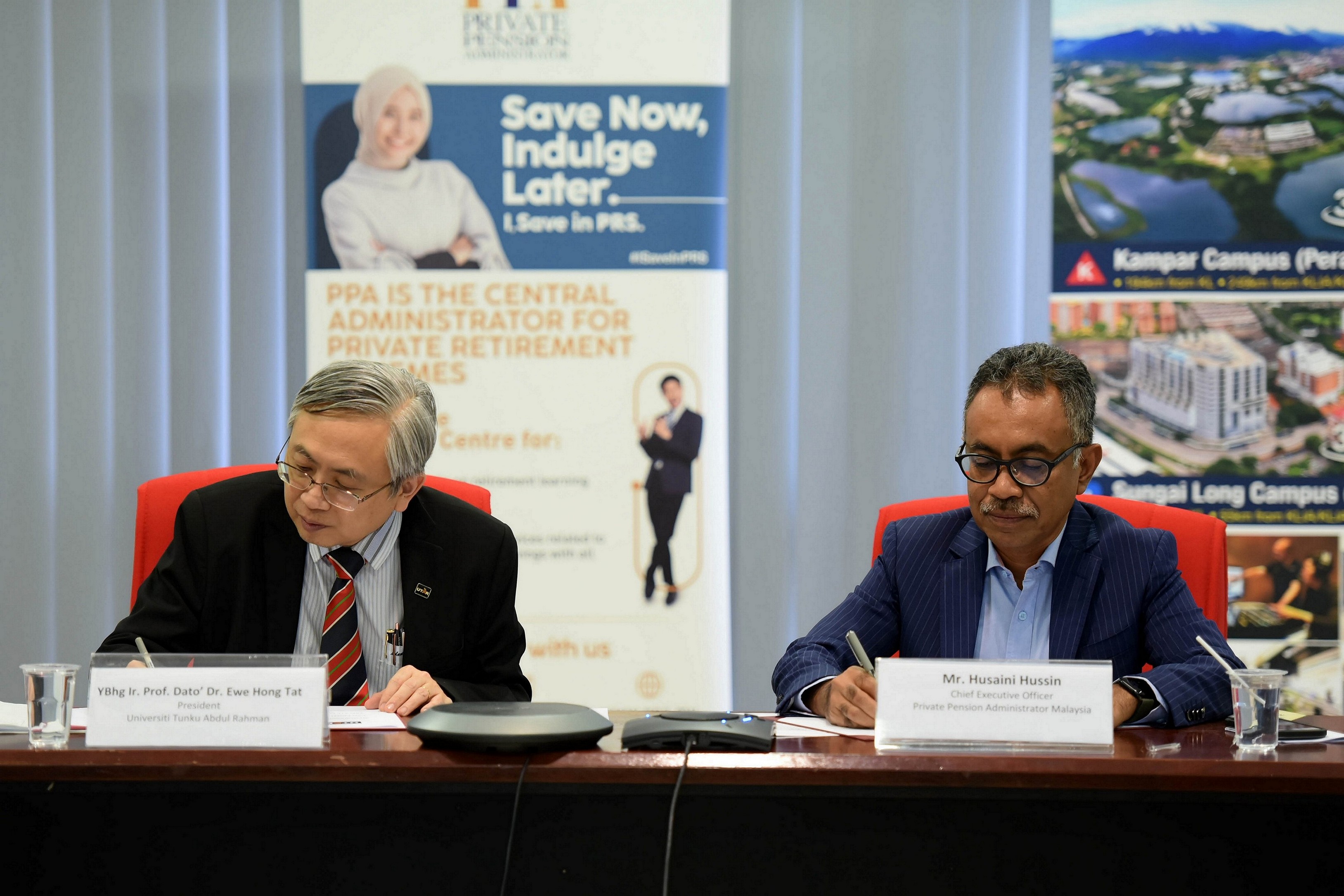 From left: Prof Dato' Ewe and Husaini signing the MoU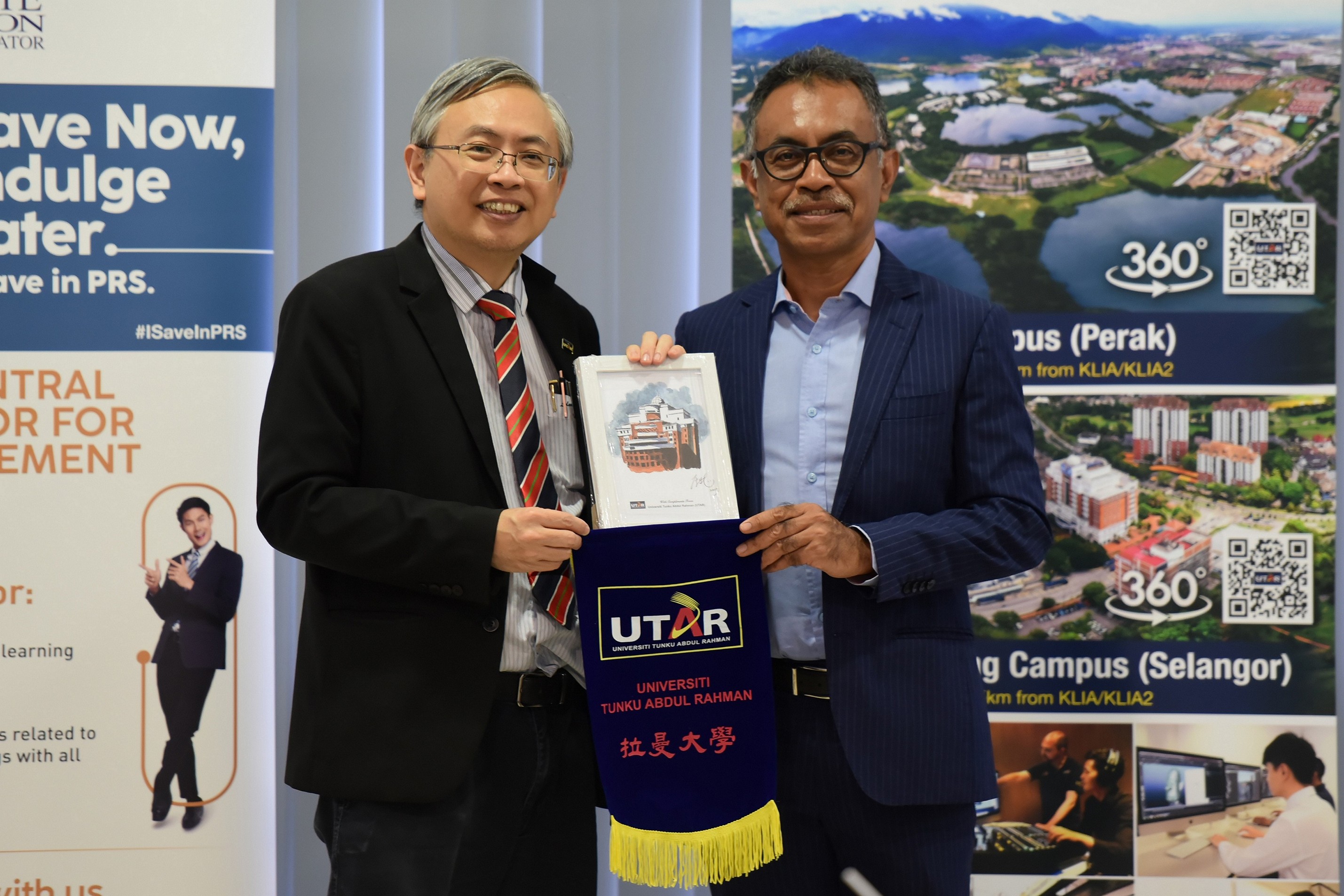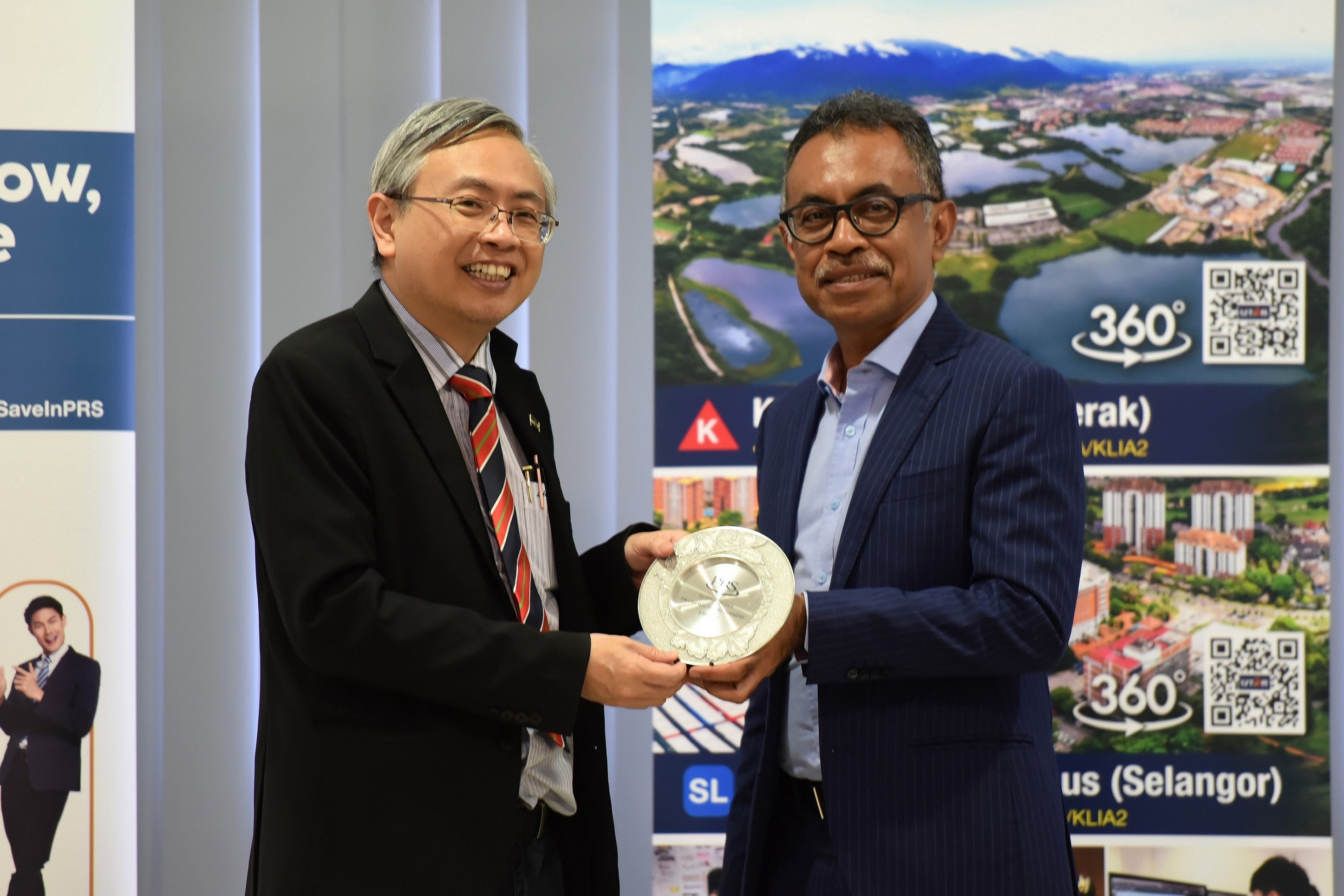 From left: Prof Dato' Ewe exchanging souvenirs with Husaini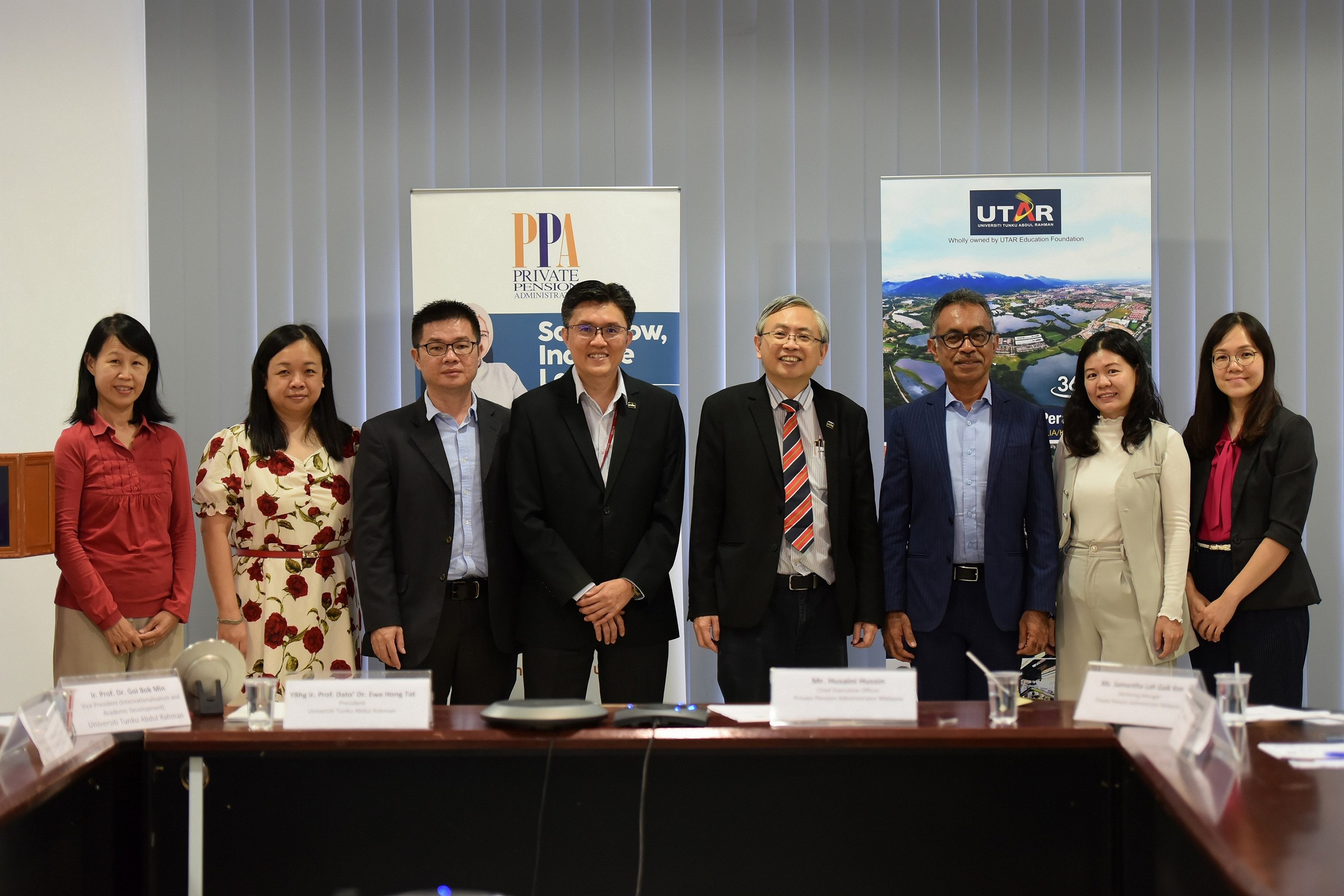 From left: Ung, Dr Pok, Dr Lai, Prof Goi, Prof Dato' Ewe, Husaini, Samantha Loh and Wong