IAA, Tanzania visits UTAR Sungai Long and Kampar Campuses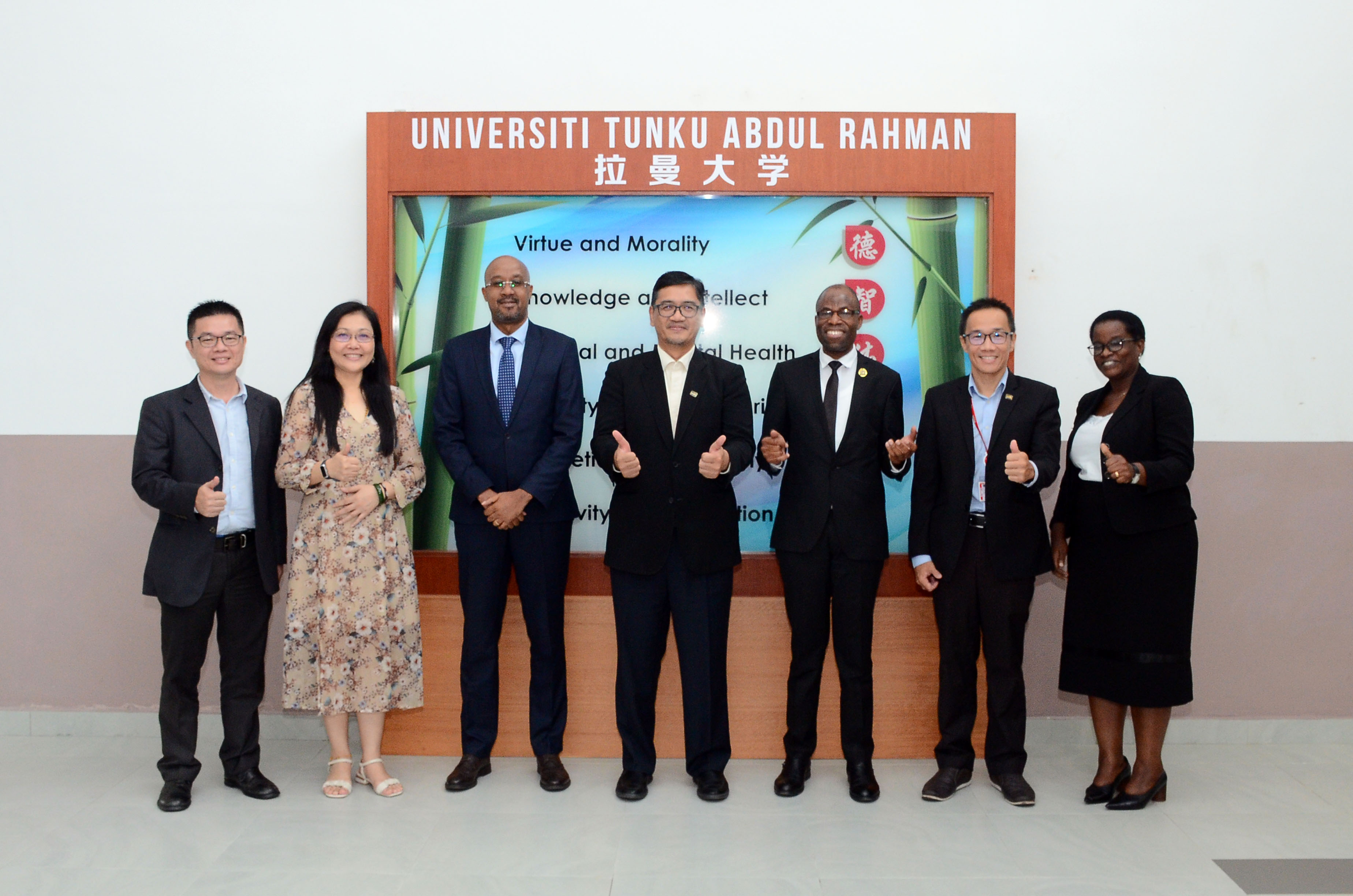 From left: Dr Lai, Dr Lim, Prof Eliamani, Prof Faidz, Prof Epaphra, Lee and Dr Doreen at Sungai Long Campus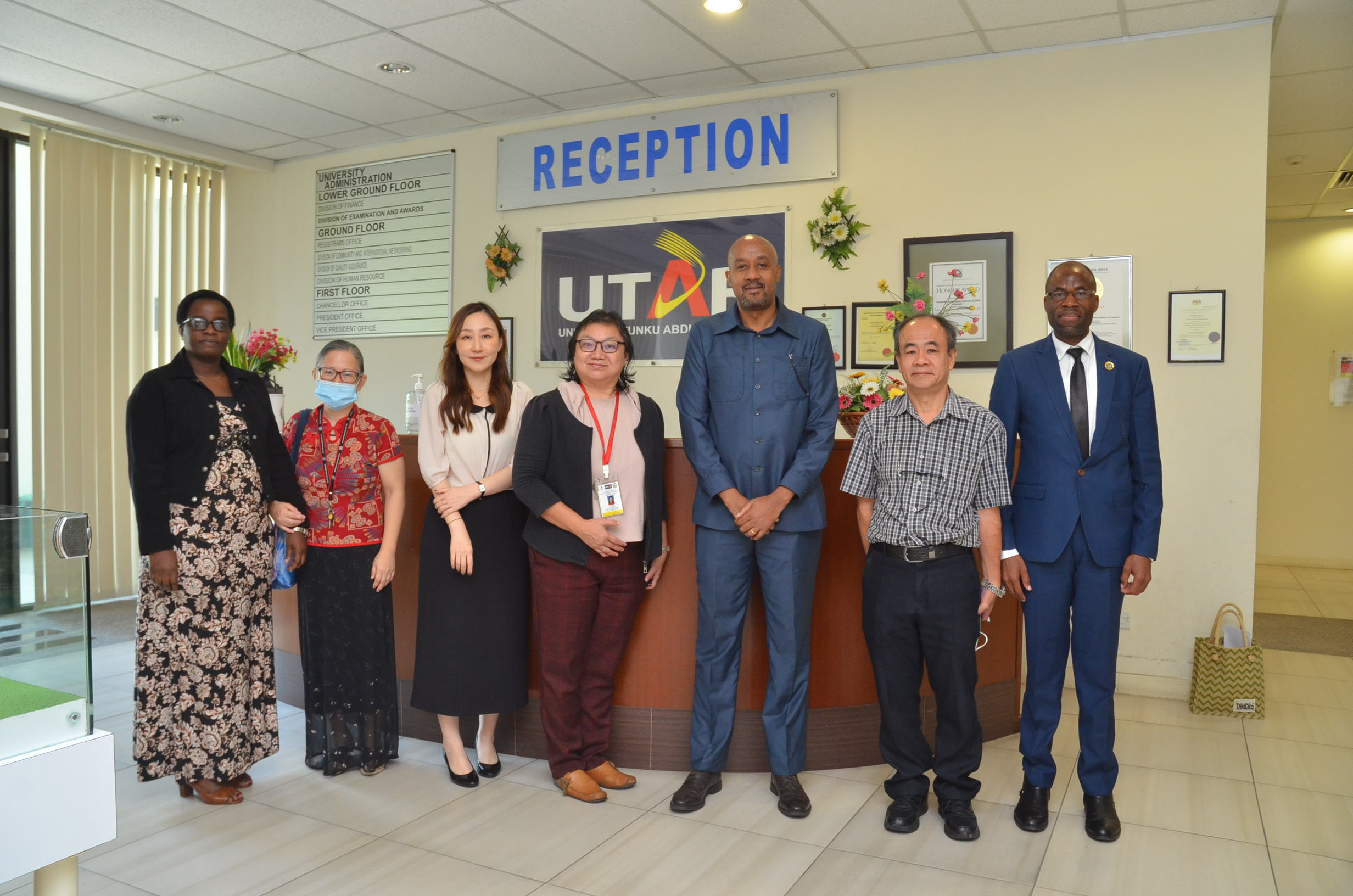 From left: Dr Doreen, Dr Chong, Dr Chen, Dr Au Yong, Prof Eliamani, Ngan and Prof Epaphra at Kampar Campus
A group of delegates from the Institute of Accountancy Arusha (IAA), Tanzania visited both Sungai Long Campus and Kampar Campus on 2 May and 3 May 2023 respectively. The purpose of the visit was to seek an understanding regarding the well-being of IAA students who are studying at UTAR and discuss possible programme collaborations.
The delegates, which consisted of IAA Rector Prof Eliamani Sedoyeka, IAA Deputy Rector of Academic Research and Consultancy Prof Epaphra Manamba and Board Member Chairperson Academic Dr Doreen Rutagumirwa, first visited the Sungai Long Campus. They were welcomed by UTAR President Ir Prof Dato' Dr Ewe Hong Tat, UTAR Vice President for R&D and Commercialisation Prof Ts Dr Faidz bin Abd Rahman, Academic Quality Assurance and Audit Dean Ir Prof Dr Rajkumar Durairaj, Institute of Postgraduate Studies and Research (IPSR) Sungai Long Campus Deputy Director Prof Ts Dr Lim Yang Mooi, Division of Community and International Networking (DCInterNet) Director Assoc Prof Dr Lai Soon Onn, Centre for Extension Education (CEE) Director Assoc Prof Ir Dr Lim Jee Hock, Department of Programme Promotion (DPP) Director Lee Choy Fong and Sungai Long Campus Department of International Student Services Head (DISS) Foo Wai Wai.
At Kampar Campus, the delegates were greeted by UTAR Vice President for Student Development and Alumni Relations Prof Dr Choong Chee Keong, Faculty of Business and Finance (FBF) Dean Assoc Prof Dr Au Yong Hui Nee, IPSR Kampar Campus Deputy Director Dr Chong Yee Lee, DCInterNet Deputy Director Dr Chen, I-Chi, Centre for Internet of Things and Big Data Chairperson Dr Tan Joi San, Kampar Campus DISS Head Ngan Mun Wai, and DCInterNet Assistant Manager Yee Kai Ling.
During the visit to Sungai Long Campus, the two parties discussed ideas on ensuring the IAA students and staff are properly taken care of whilst at UTAR. Not only that, the UTAR heads of departments and deans gave a briefing to the delegates about the available short courses offered by UTAR Institute of Management and Leadership Development (IMLD), the Student and Staff Mobility Programmes by CEE and DCInterNet, the UTAR programmes and admission requirements for international students to study at UTAR, the student accommodation at Sungai Long, information on UTAR's postgraduate studies, and many other topics. On the other hand, while visiting the Kampar Campus, both parties also shared their respective interests in the field of ICT (Information and Communication Technology) and Accountancy during their discussion about the current global trend.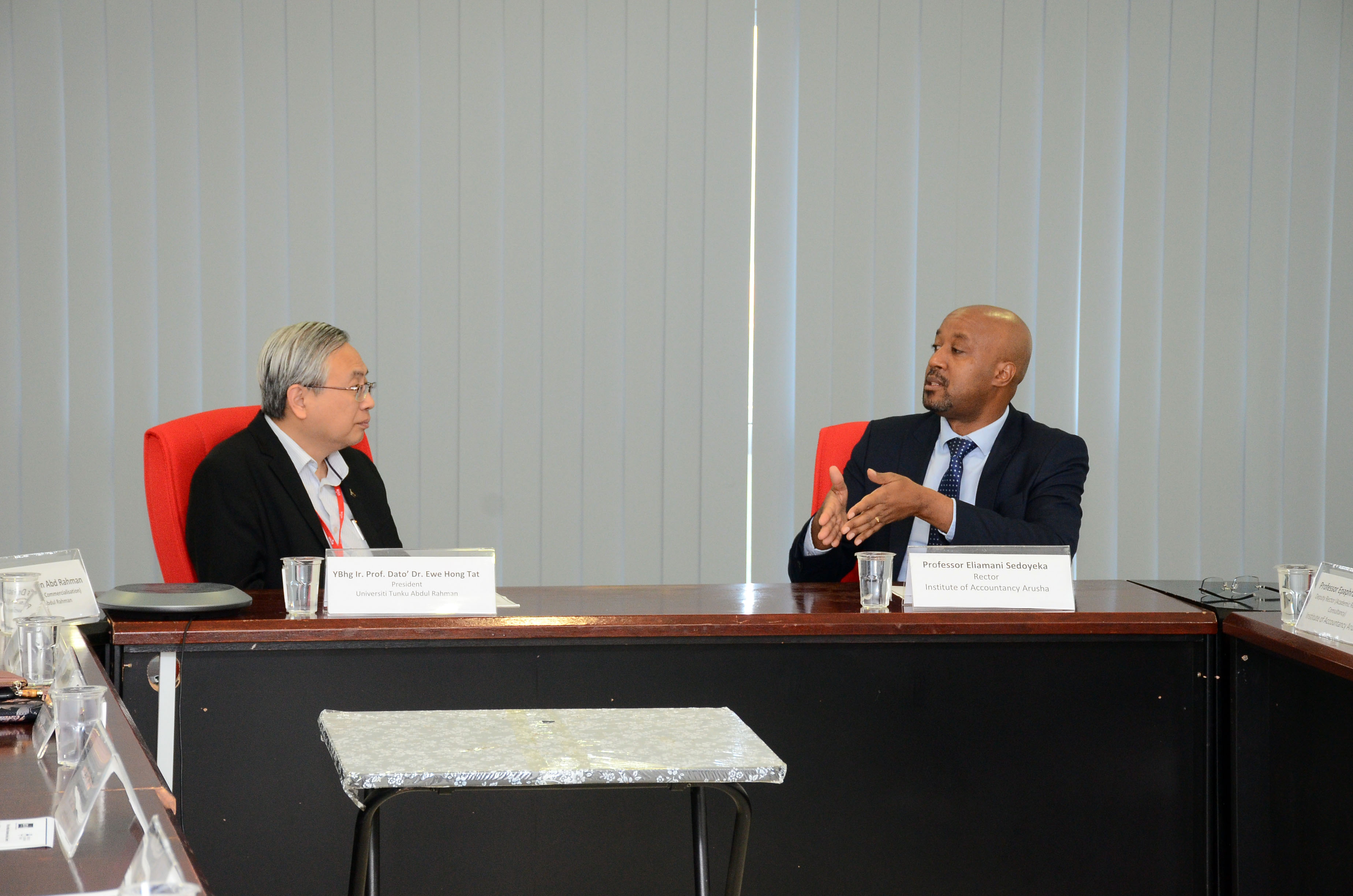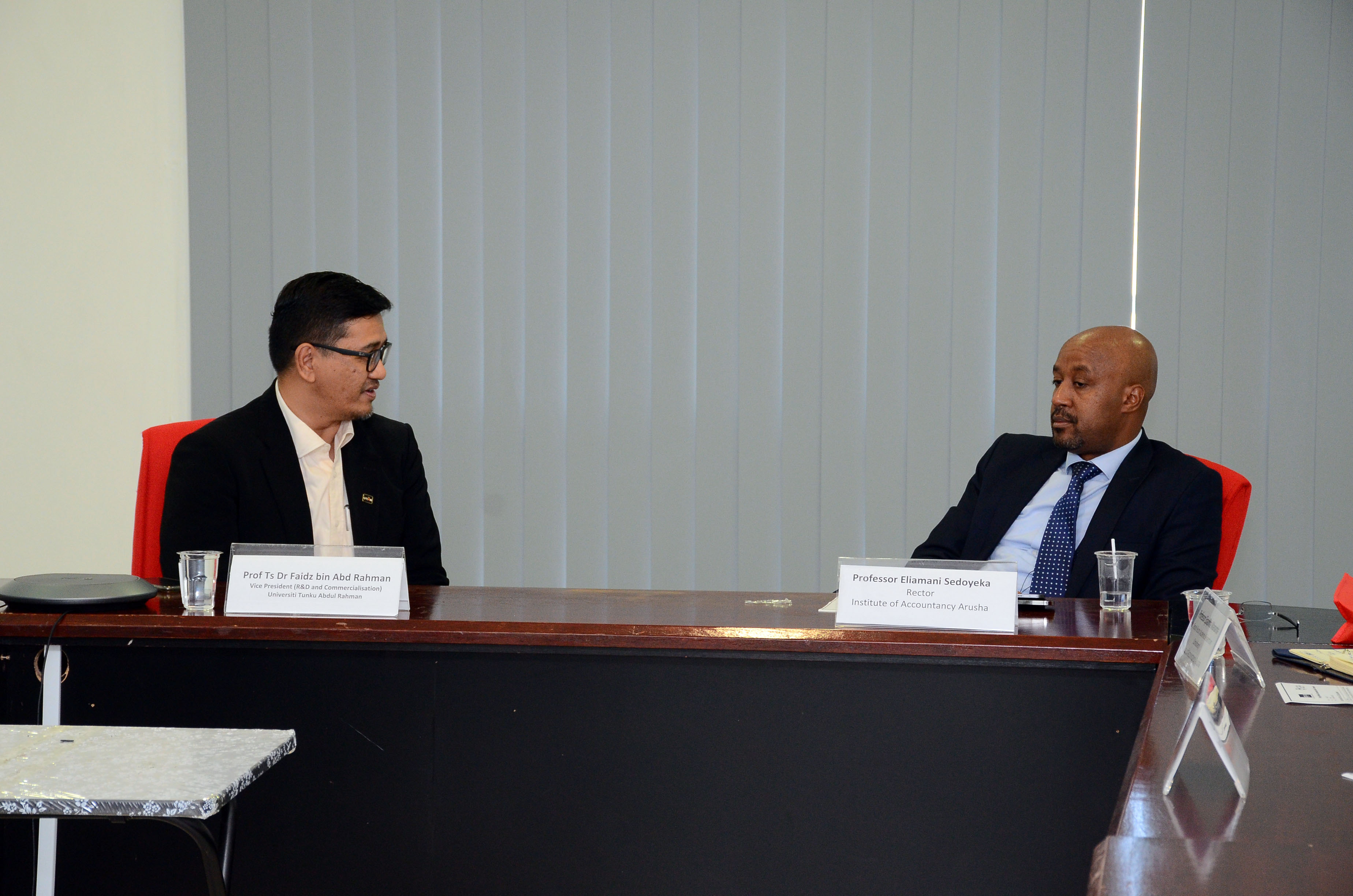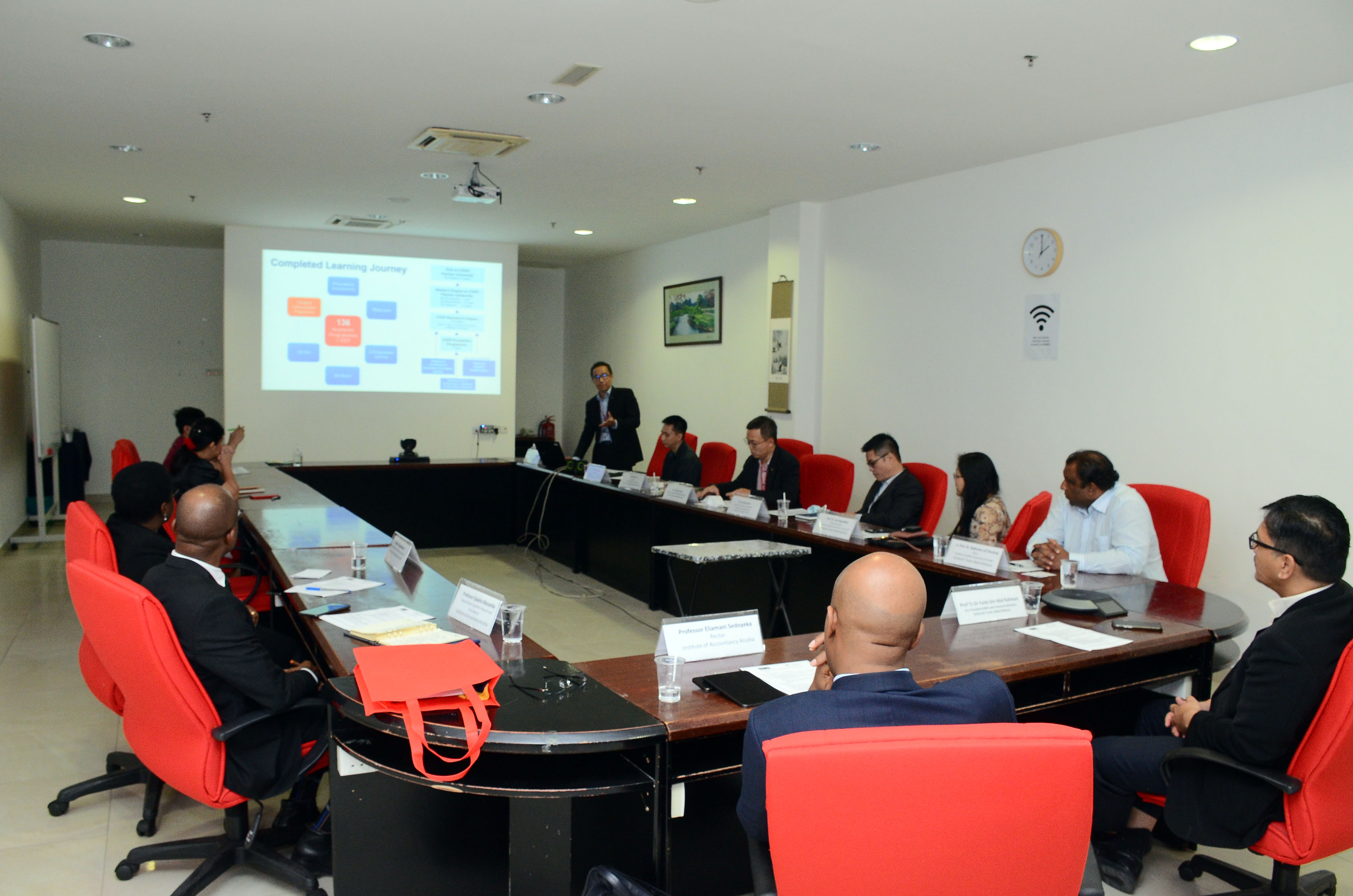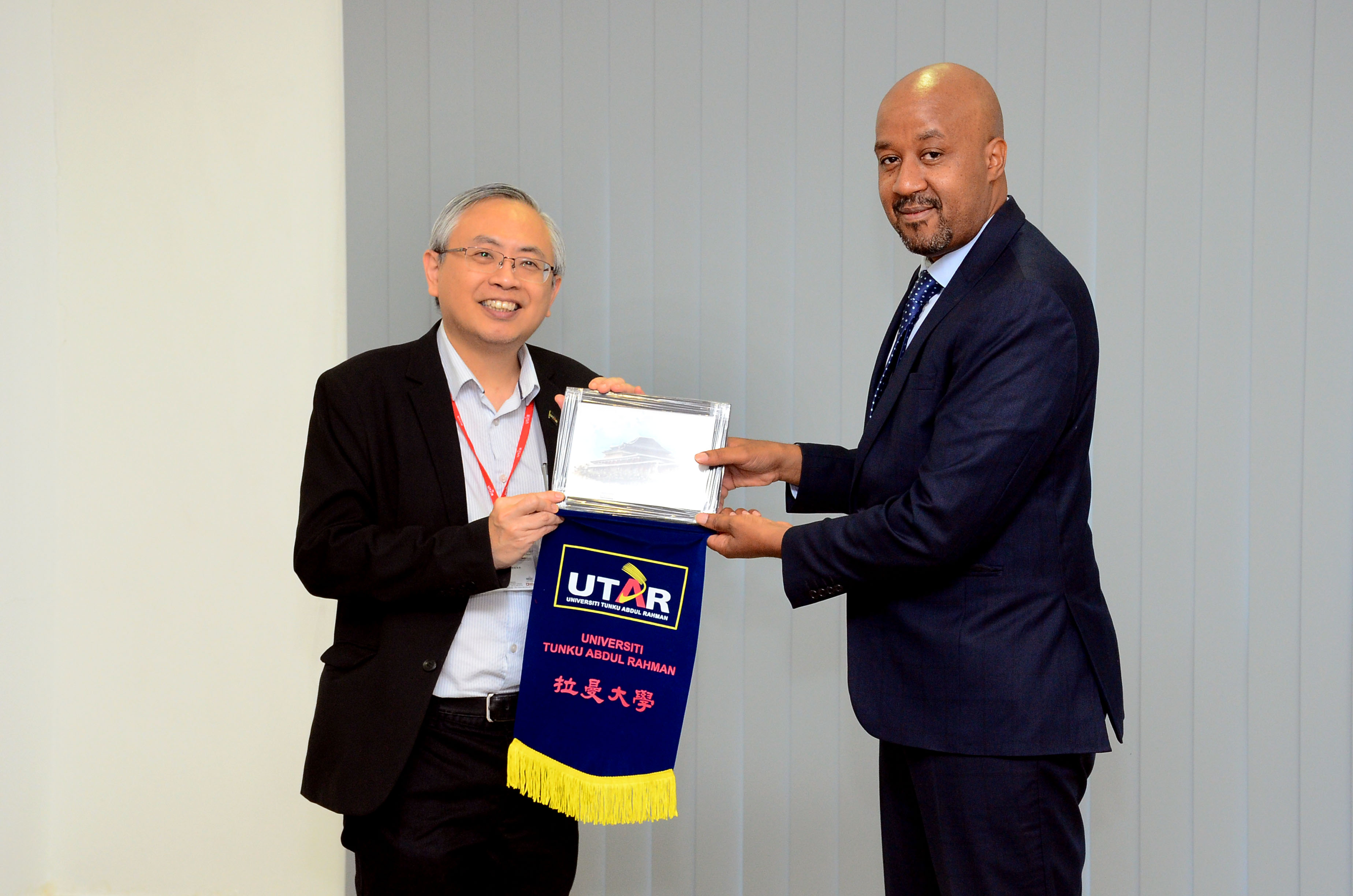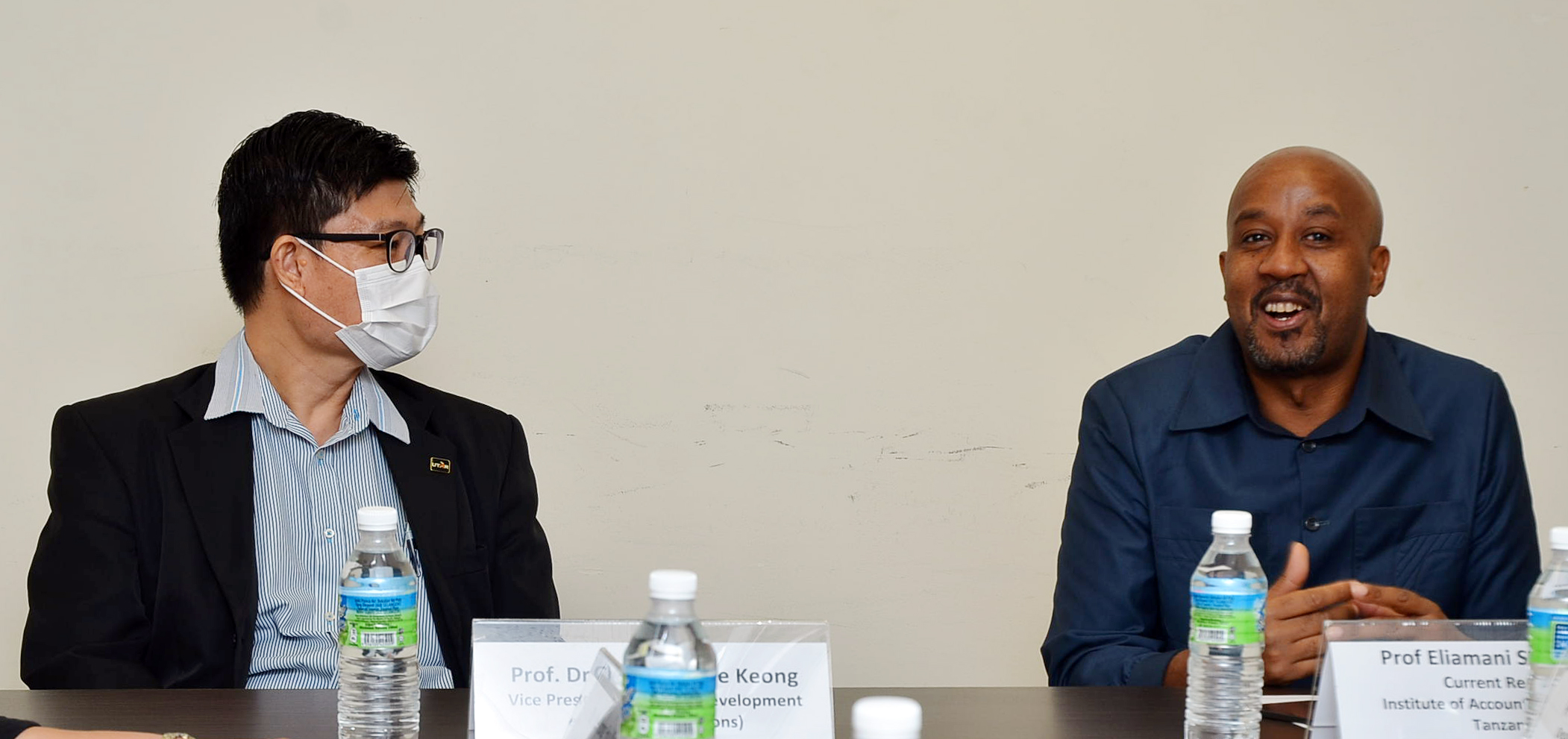 UTAR and the IAA delegates having insightful discussions throughout the two days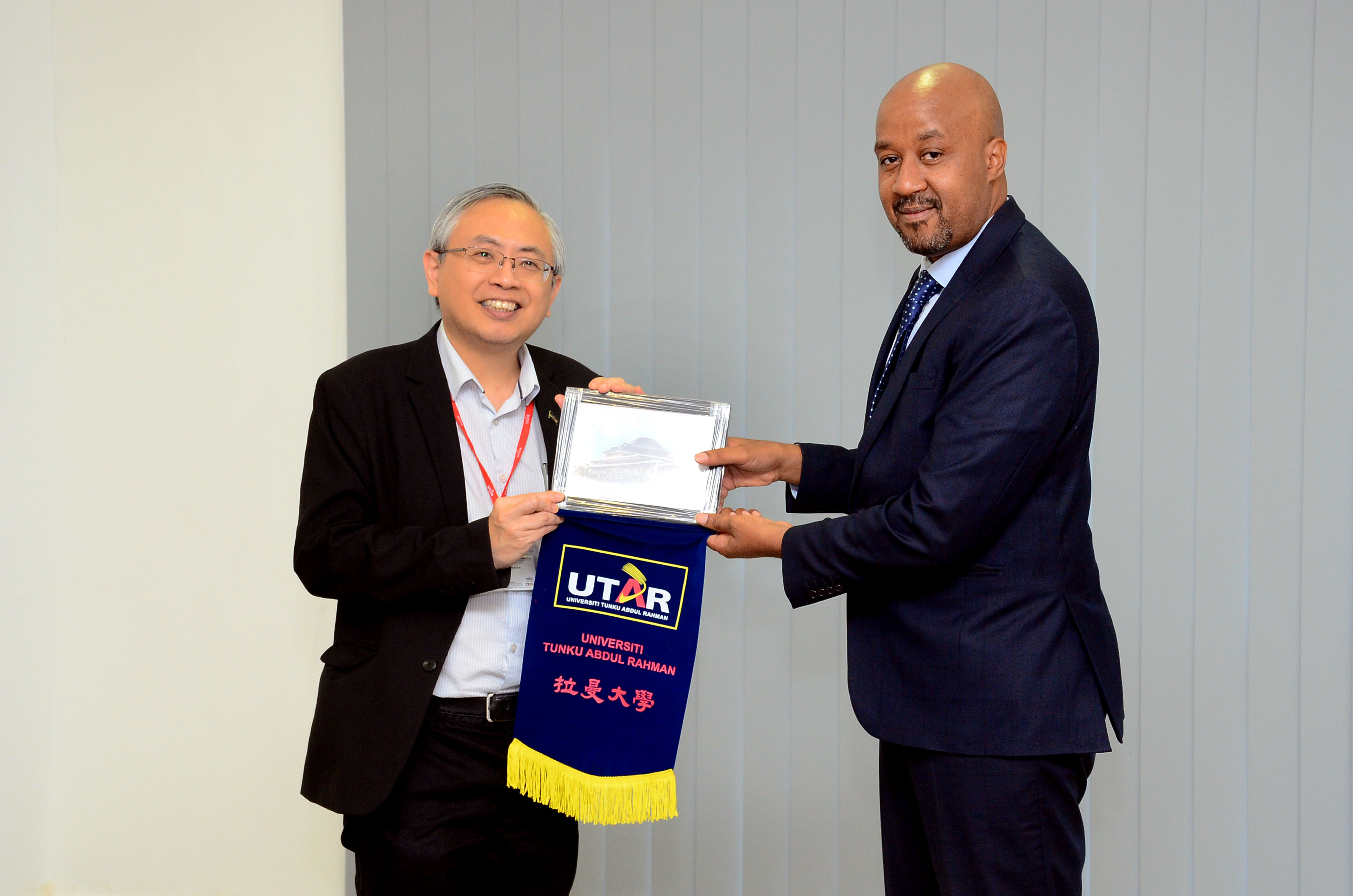 Prof Dato' Ewe (left) presenting a souvenir to Prof Eliamani at Sungai Long Campus
The visits to the two campuses ended with a group photography session and a short tour around the campuses, and a lunch at the Grand Kampar Hotel on the second day.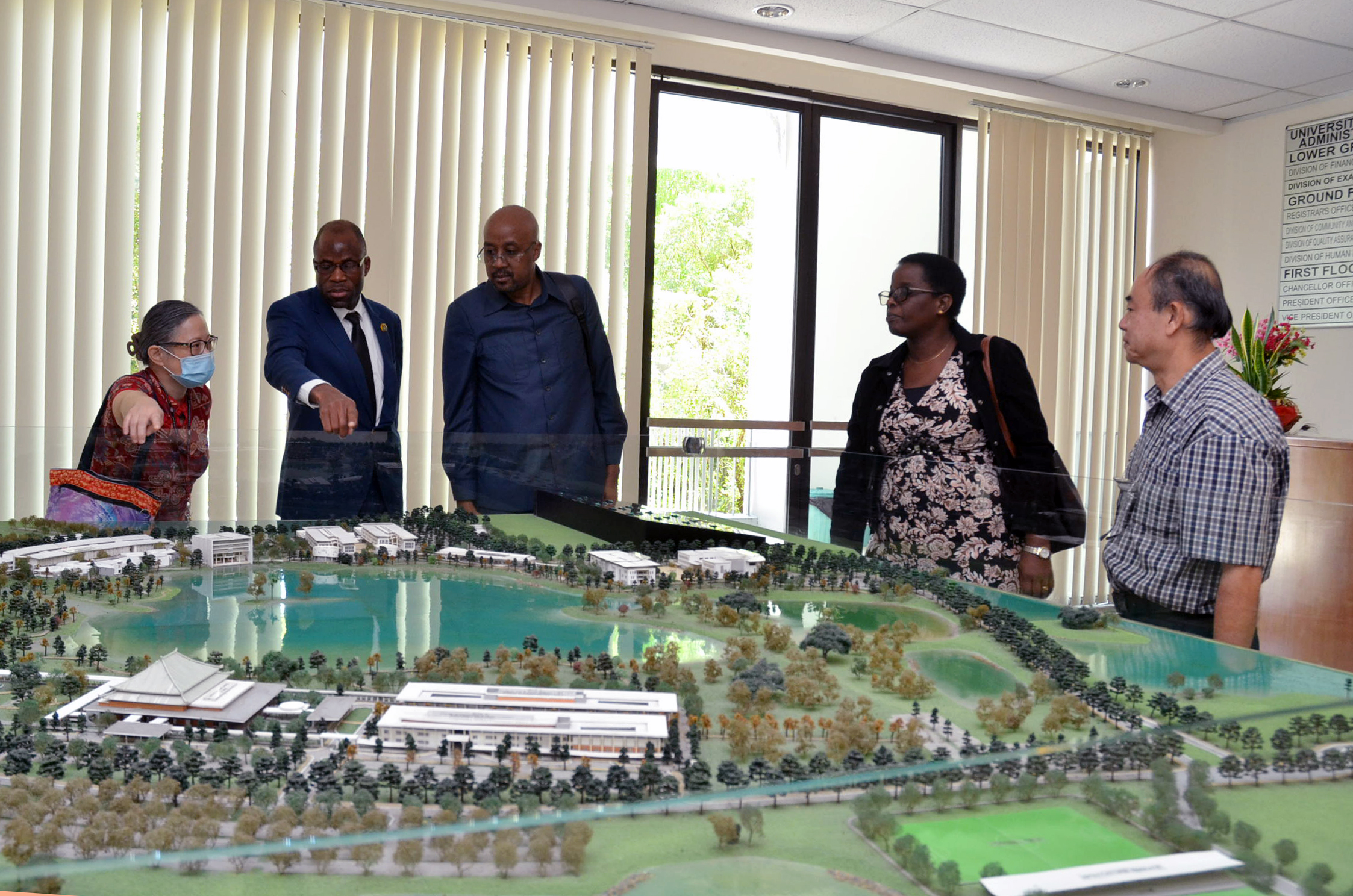 Dr Chong (far left) giving a short briefing on the buildings and environment of UTAR Kampar Campus during the tour