MQA Compliance Visit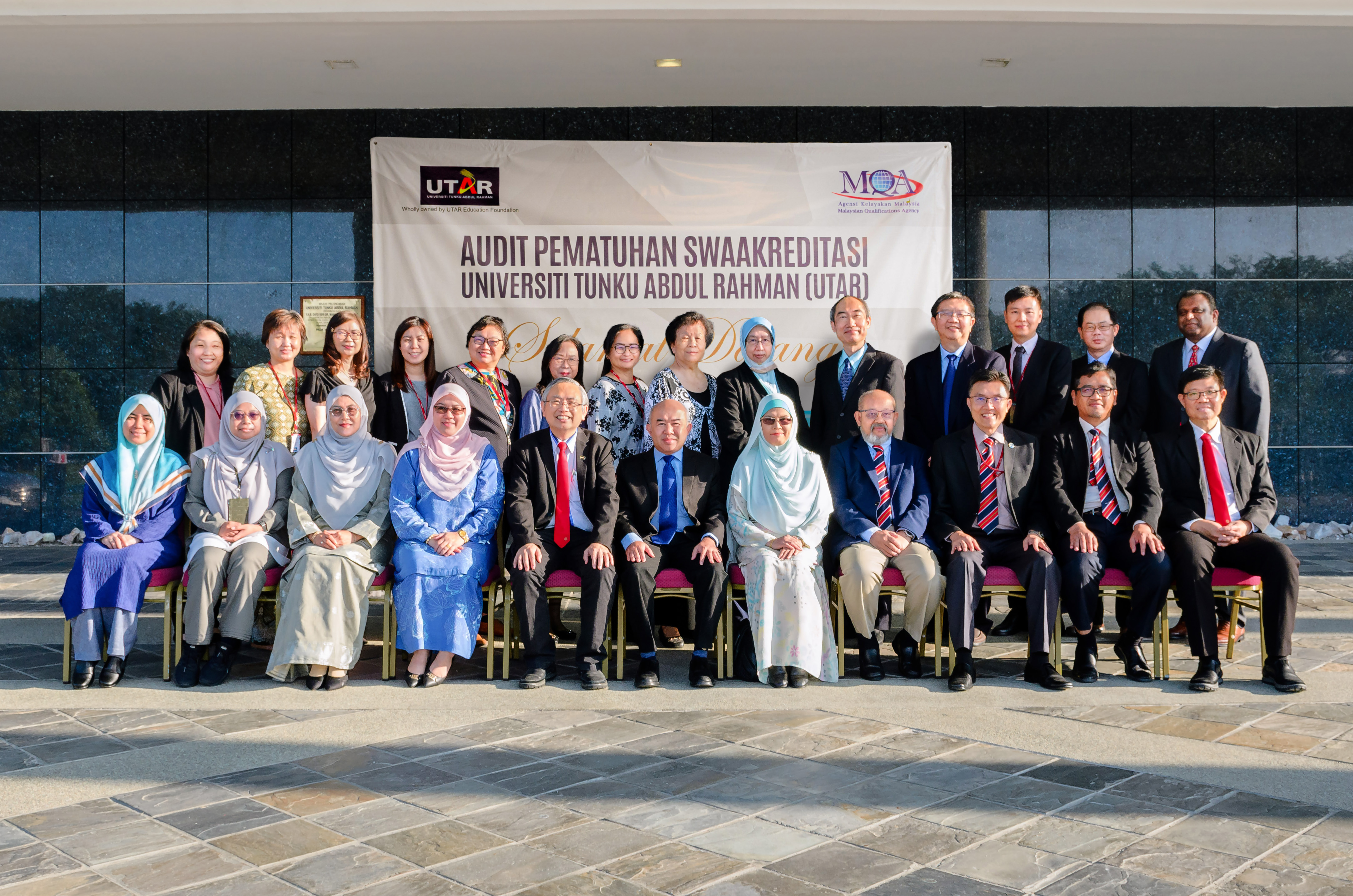 Group photography session among MQA panels and UTAR at Kampar Campus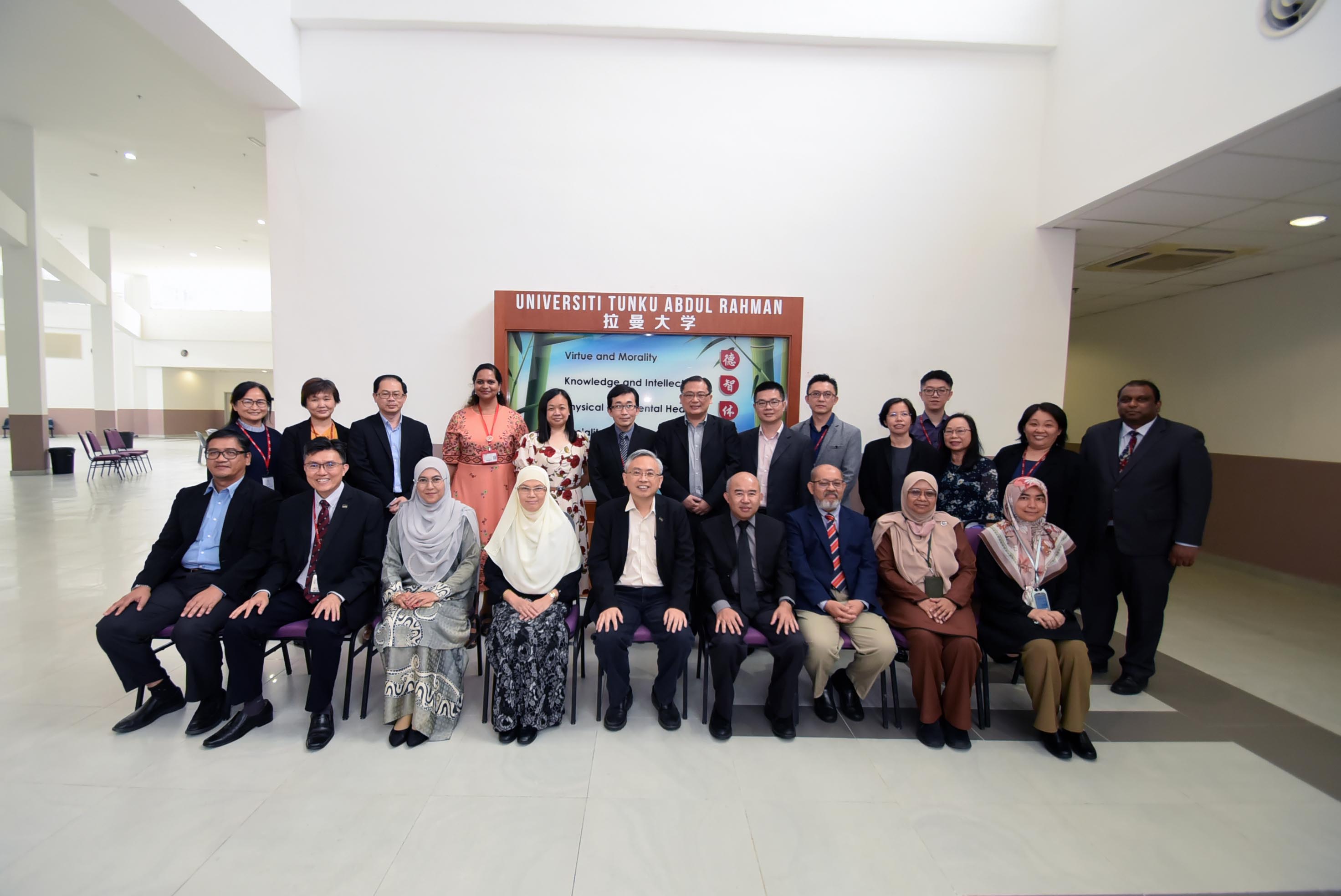 Group photography session among MQA panels and UTAR at Sungai Long Campus
UTAR was awarded self-accreditation status by the Malaysian Qualifications Agency (MQA), effective from 21 February 2017. A compliance visit by the MQA for the renewal of self-accreditation status took place at UTAR Kampar Campus from 7 to 9 March 2023 and 13 March 2023 at Sungai Long Campus.
Representing MQA were its Chairman Prof Ir Dr Shahrir Abdullah, Secretary Prof Dr Nurahimah Mohd Yusoff, Prof Dr Wan Ahmad Kamil Che Mahmood, Prof Madya Dr Normah Mustaffa, Prof Madya Dr Chemah Tamby Chik, Puan Marziawani binti Othman and Puan Farhanah binti Mohamad.
UTAR was represented by its President Ir Prof Dato' Dr Ewe Hong Tat, Vice President for Internationalisation and Academic Development Ir Prof Dr Goi Bok Min, Vice President for R&D and Commercialisation Prof Ts Dr Faidz bin Abd Rahman, Vice President for Student Development and Alumni Relations Prof Dr Choong Chee Keong, Registrar Loh Siaw Yien, Academic Quality Assurance and Audit Dean Ir Prof Dr D. Rajkumar, deans and directors.
The visit also aimed to verify the content of the higher education provider (HEP) Self-Review Portfolio as per the MQA Compliance Audit Standard, acquire further insight into the HEP's operations through first-hand observation and personal interaction, inspect the facilities within campus, and conduct interviews to assess the effectiveness of the system for quality monitoring, enhancement and sustainability.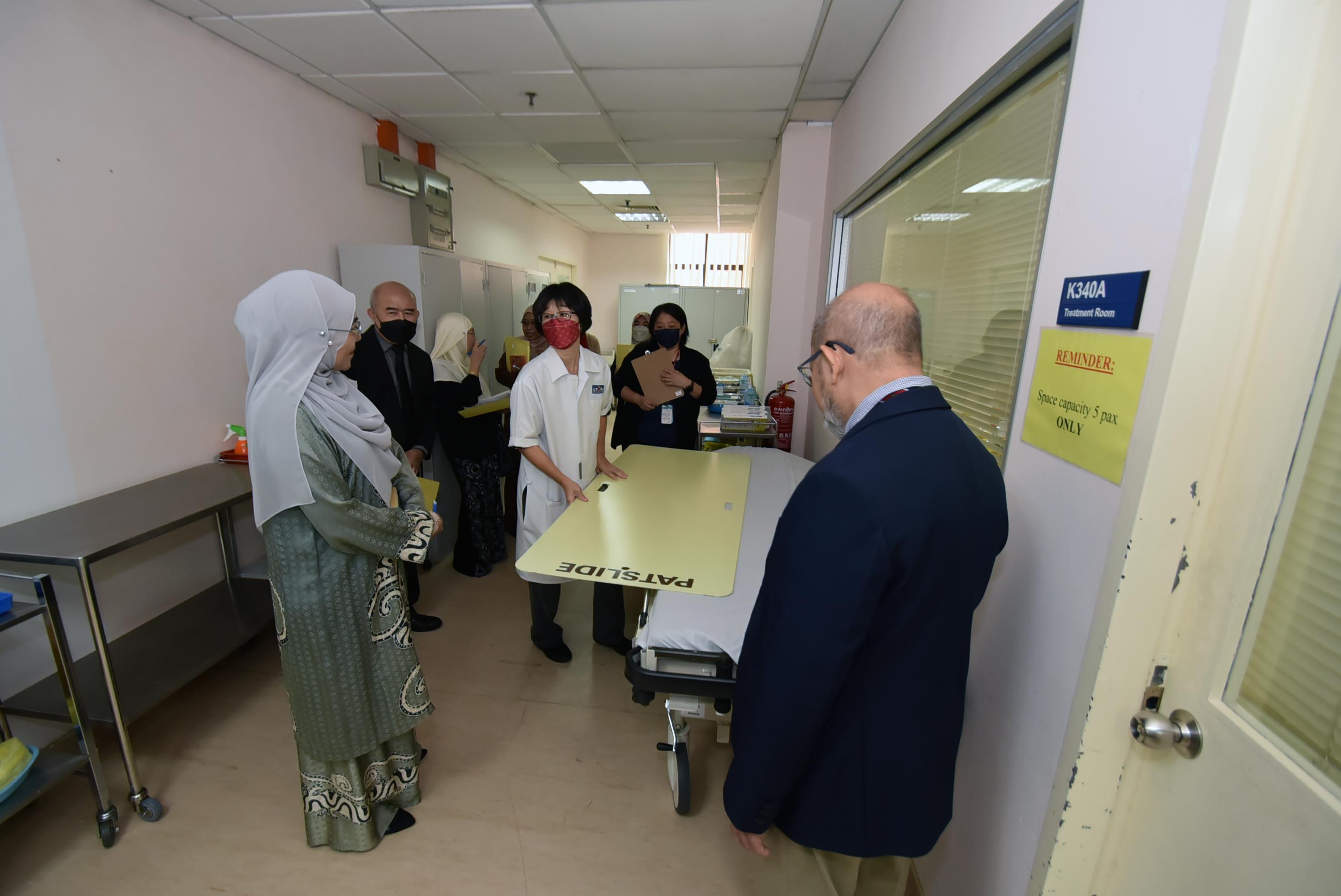 Tour to Faculty of Creative Industries (left) and M. Kandiah Faculty of Medicine and Health Sciences (right)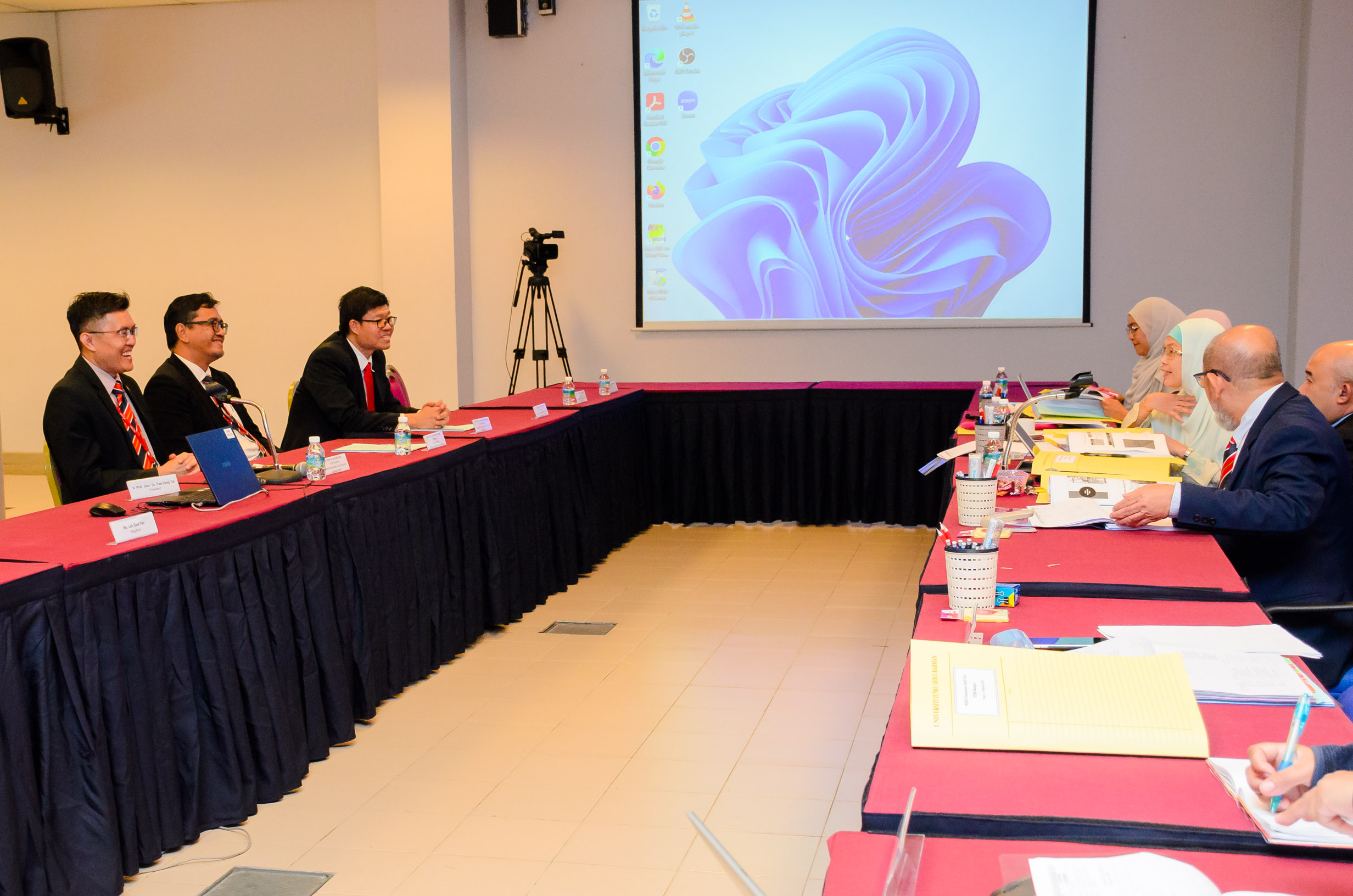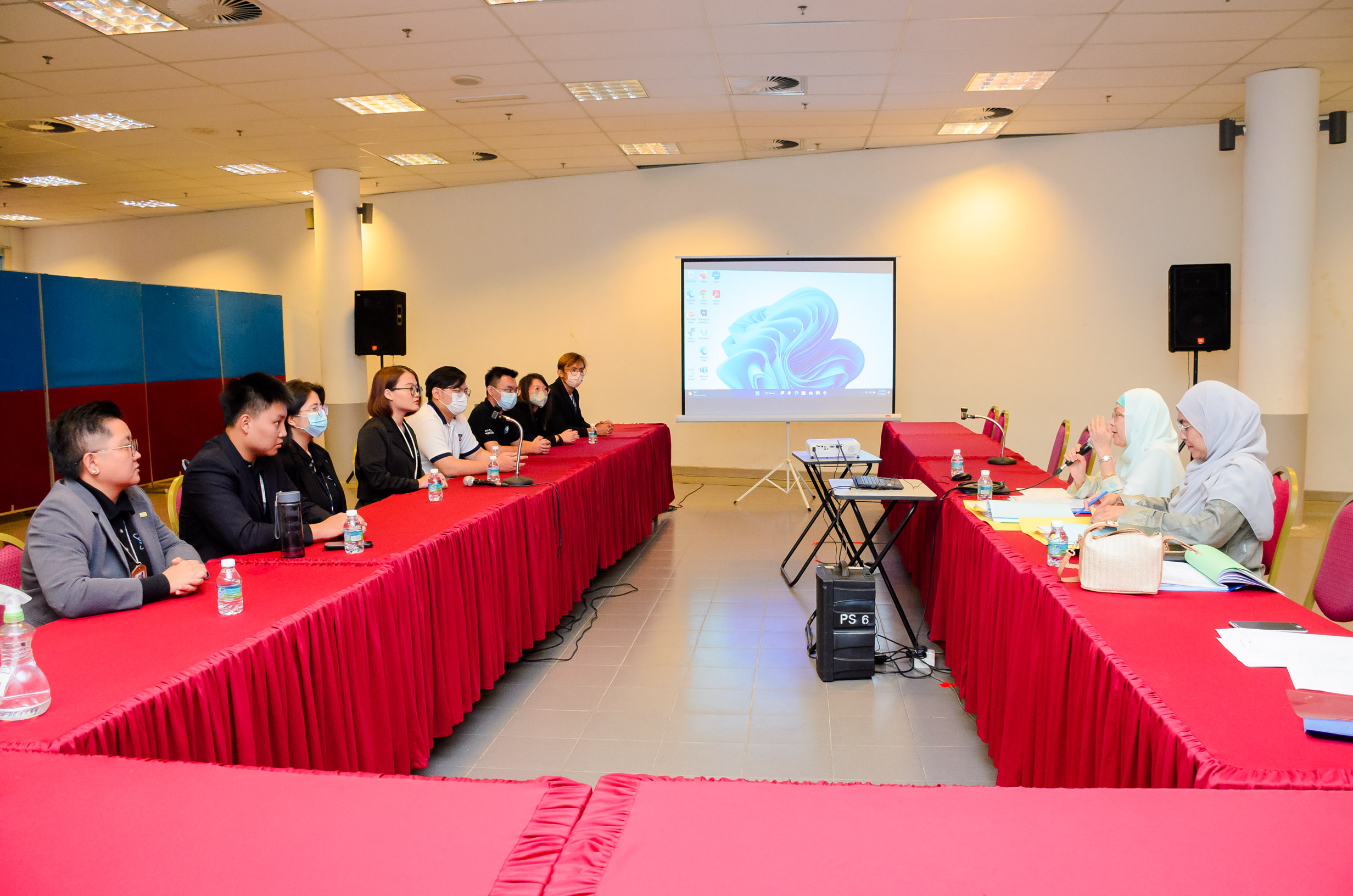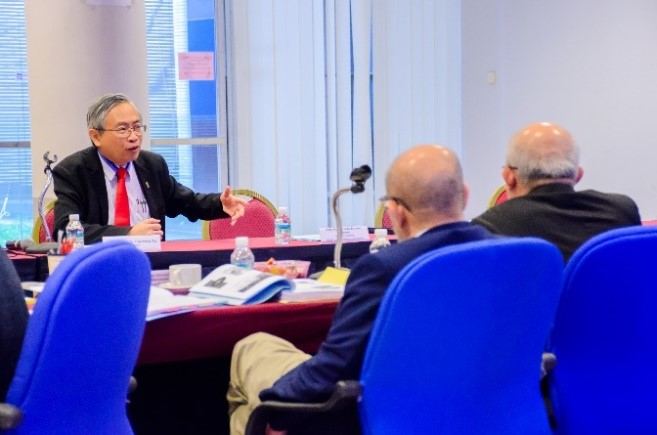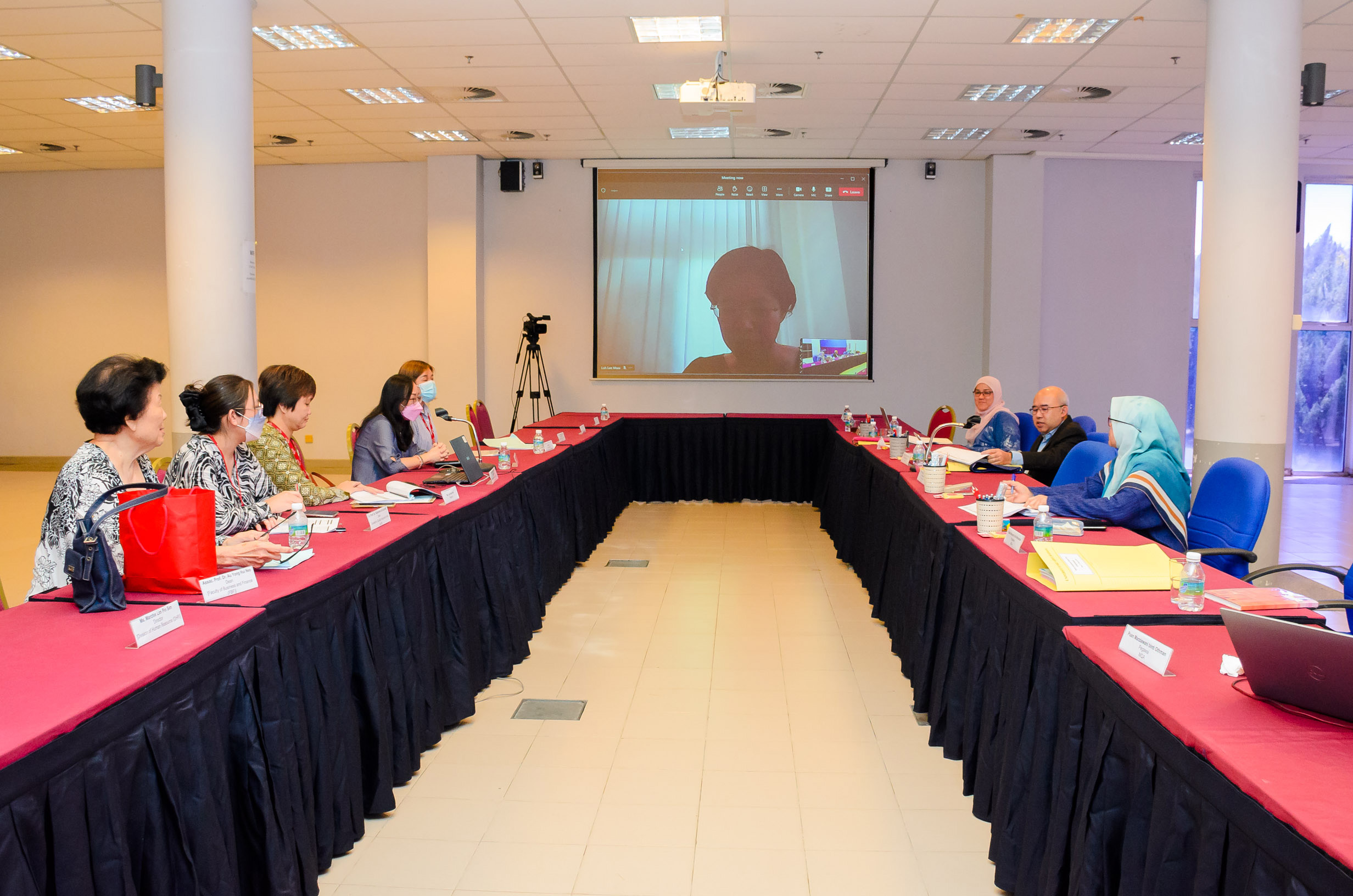 Ongoing discussion