UTAR and CMCS sign MoU to explore studies on Malaysian Chinese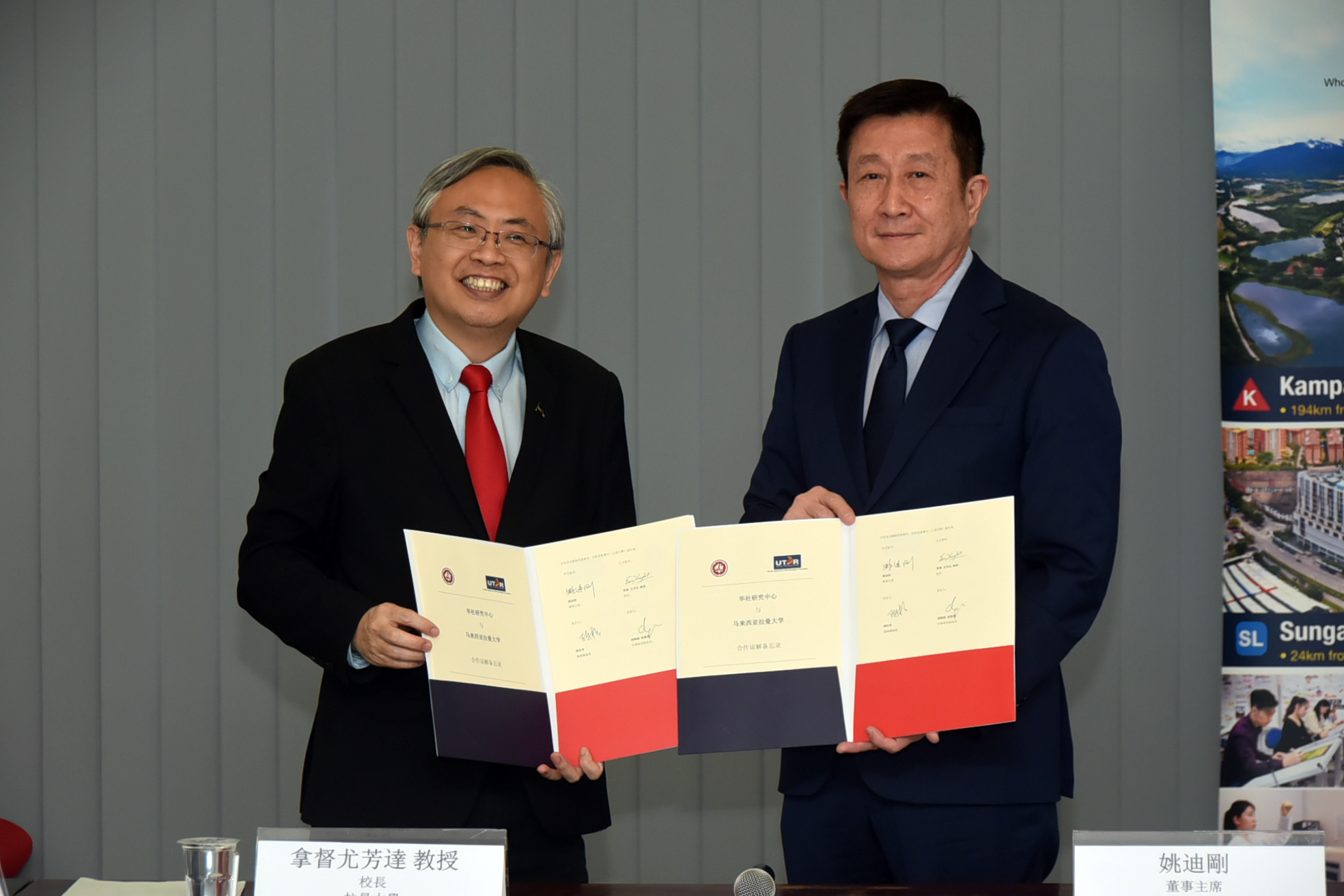 Prof Dato' Ewe and Yau displaying the signed MoU
UTAR and the Centre for Malaysian Chinese Studies (CMCS) signed a memorandum of understanding (MoU) at UTAR Sungai Long Campus on 15 May 2023. The MoU was signed by UTAR President Ir Prof Dato' Dr Ewe Hong Tat and CMCS Chairman Yau Teck Kong. It was witnessed by UTAR Institute of Chinese Studies (ICS) Dean Assoc Prof Dr Chong Siou Wei and CMCS Honorary General Secretary Tan Choong Cheng.
Through this MoU, UTAR and CMCS will be able to collaborate on research projects; joint programmes for masters and doctorates; student employment and internship opportunities; academic development and exchange between the two institutions, including joint publications; the sharing of library resources, and exchange of academic staff besides participating in academic activities, such as lectures, seminars and workshops.
Prof Dato' Ewe said, "Our university is very proud to have initiated a formal partnership with the CMCS, a private research institution in Malaysia. It looks forward to closer cooperation and exchange in the future." He added, "UTAR and CMCS also have a number of academic staffs involved in Chinese studies in Malaysia. Therefore, I believe there is great potential for collaboration between UTAR and CMCS, as we share the same goals and vision for Chinese studies."
Yau said, "I would like to thank the UTAR President for visiting CMCS along with the academics last year. It has led to the signing of the MoU today. CMCS has been established for 38 years and thanks to our combined effort, we managed to collect a lot of materials and produce a lot of research outcomes related to Malaysian Chinese. As a research centre established by the community, we not only lack funding, but we also face a shortage of human resources. We hope that UTAR can provide more support in this regard. Once again, I would like to thank UTAR President for providing such a good opportunity for us to come here to sign the MoU, and I look forward to seeing more work done by UTAR and CMCS in the future."
Also, present at the signing ceremony were CMCS Director Chiam Yan Tuan, Members of Director Yap Siew Wah, Prof Dr Pua Eng Chong, Dato Yong Kok Tin, Yau Teck Chong, and Dato' Dr How Kim Chuan, Head of Public Communications Dr Tee Beng Lee, Institute of Management and Leadership Development Director Prof Cheng Ming Yu, ICS Deputy Dean for R&D and Postgraduate Programmes Assoc Prof Dr Chin Chong Foh, UTAR Tun Tan Cheng Lock Centre for Social and Policy Studies (TCLC) Chairperson Assoc Prof Dr Chin Yee Mun, Division of Community and International Networking (DCInterNet) Director Assoc Prof Dr Lai Soon Onn, and Department of Chinese Studies (Sungai Long Campus) Head Assoc Prof Dr Liau Ping Leng, ICS academics Assoc Prof Dr Tee Boon Chuan, Dr Ng Bung Chen, Dr Lew Hoi Len, Dr Yap Pei Sze and Dr Loh Say Chung.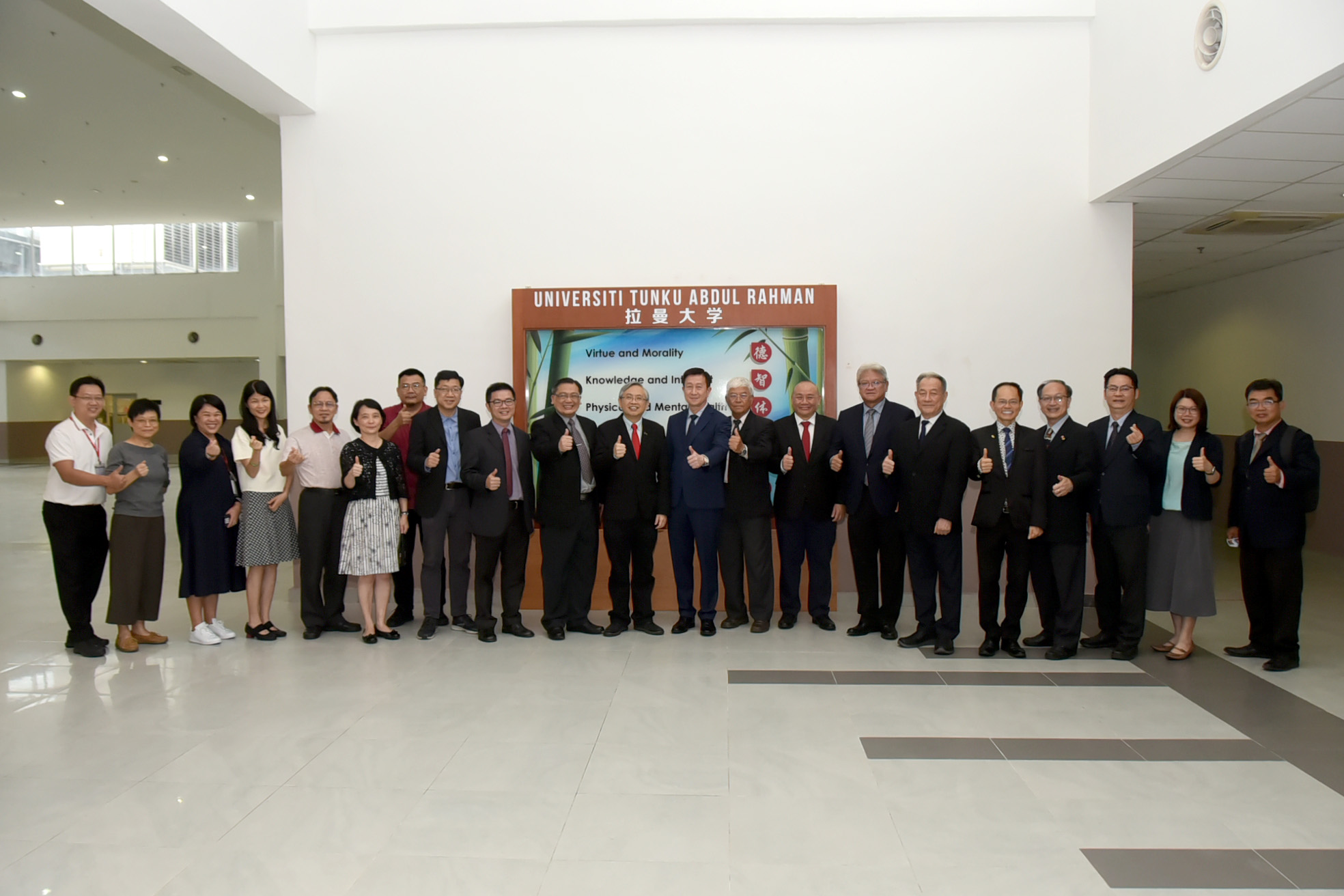 From left: Dr Loh, Dr Yap, Dr Lew, Dr Ng, Dr Tee, Prof Cheng, Dr Chin Yee Mun, Dr Chin Chong Foh, Dr Lai, Dr Chong, Prof Dato' Ewe, Yau Teck Kong, Tan, Dato Yong, Yau Teck Chong, Prof Pua, Dato' Hou, Yap, Chiam, Dr Liau, Dr Tee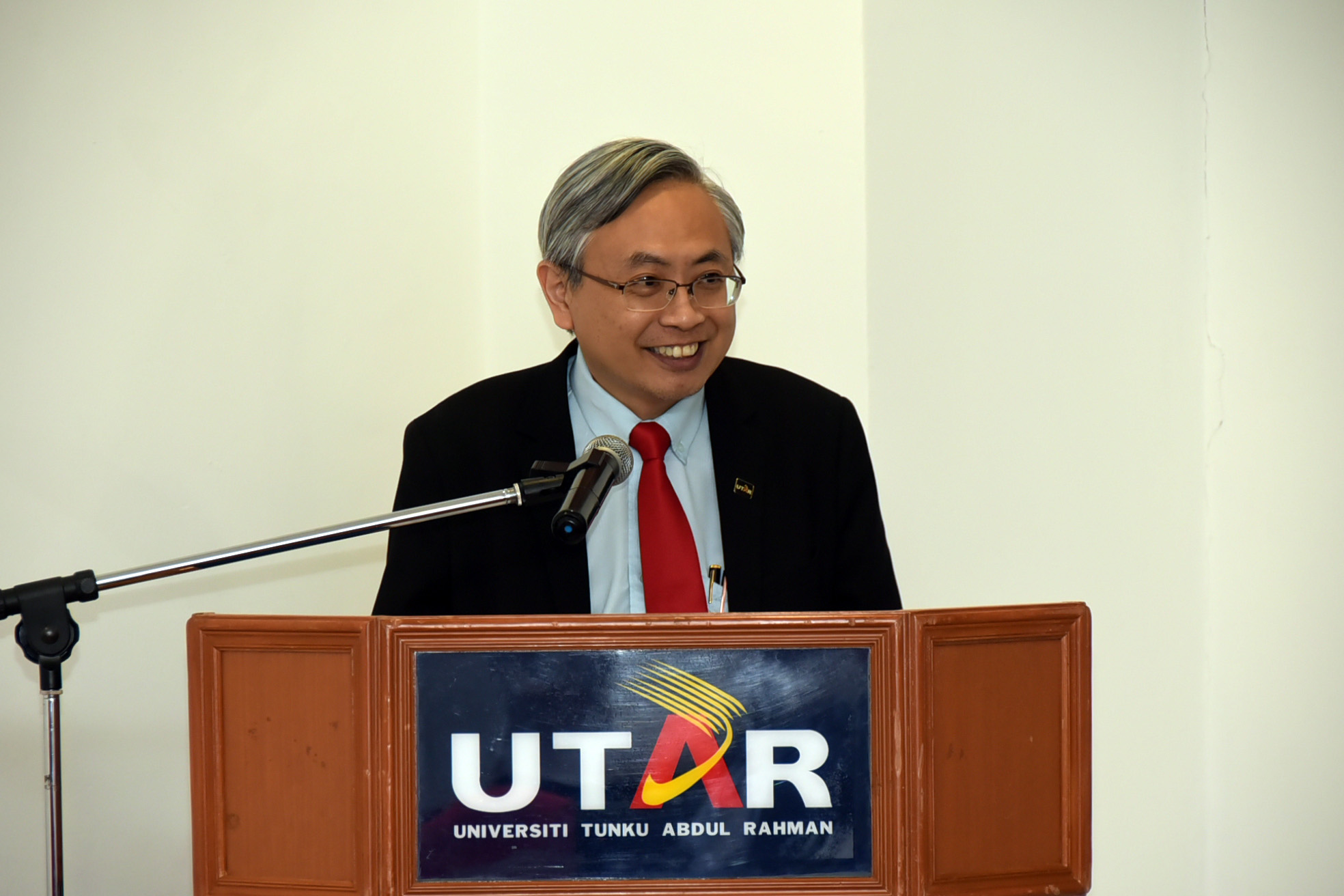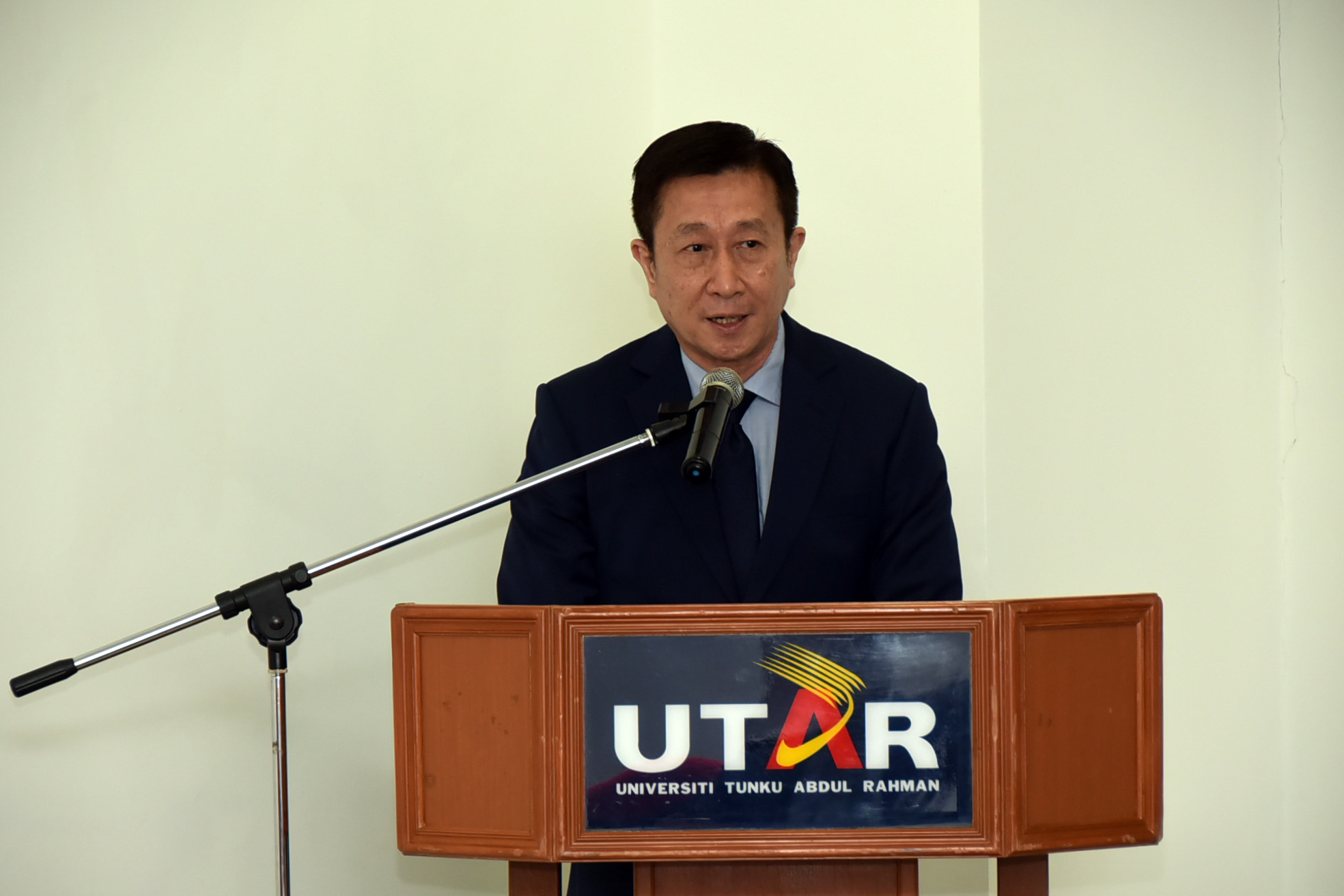 Prof Dato' Ewe (left) and Yau delivering their speech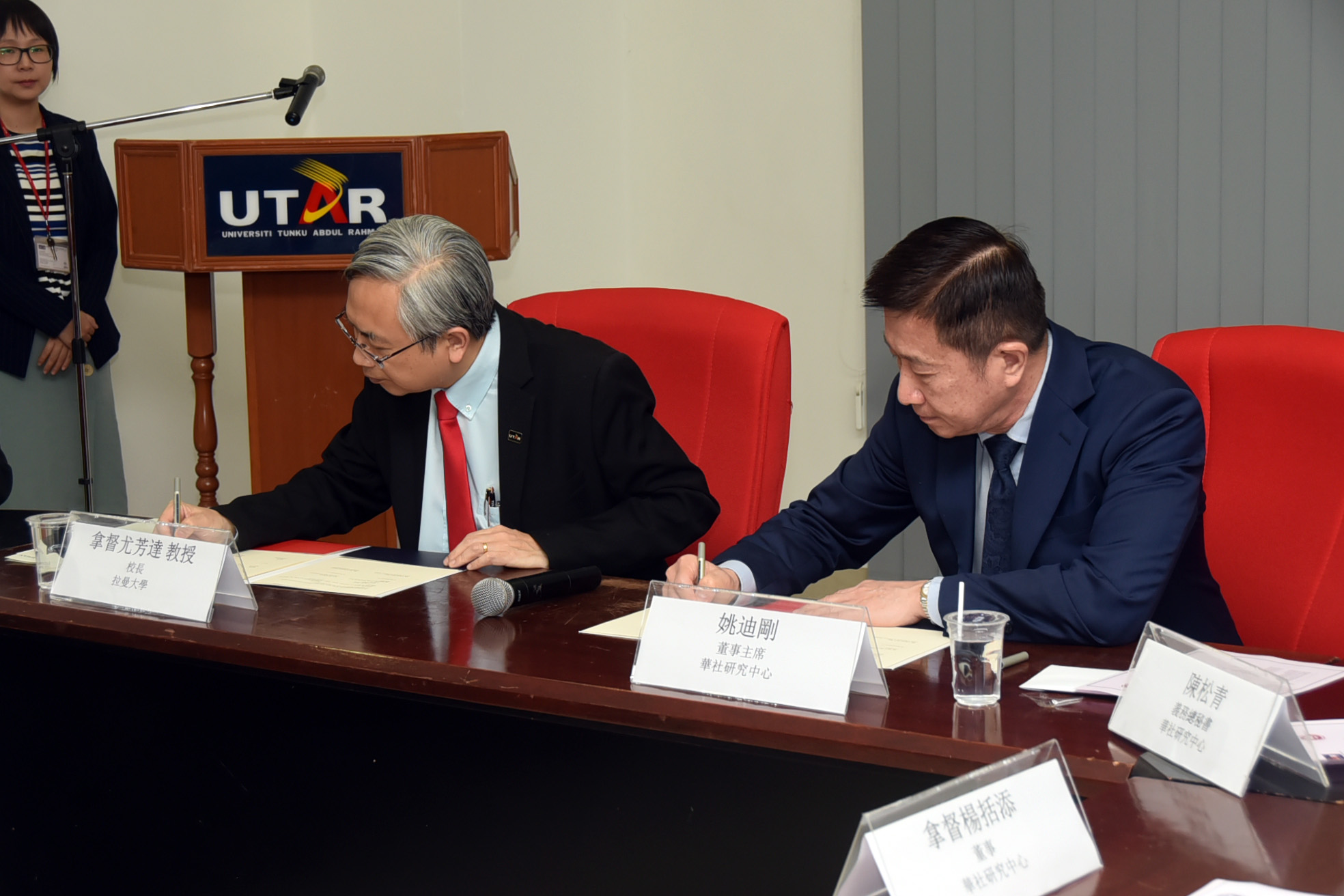 Prof Dato' Ewe (left) and Yau signing the MoU documents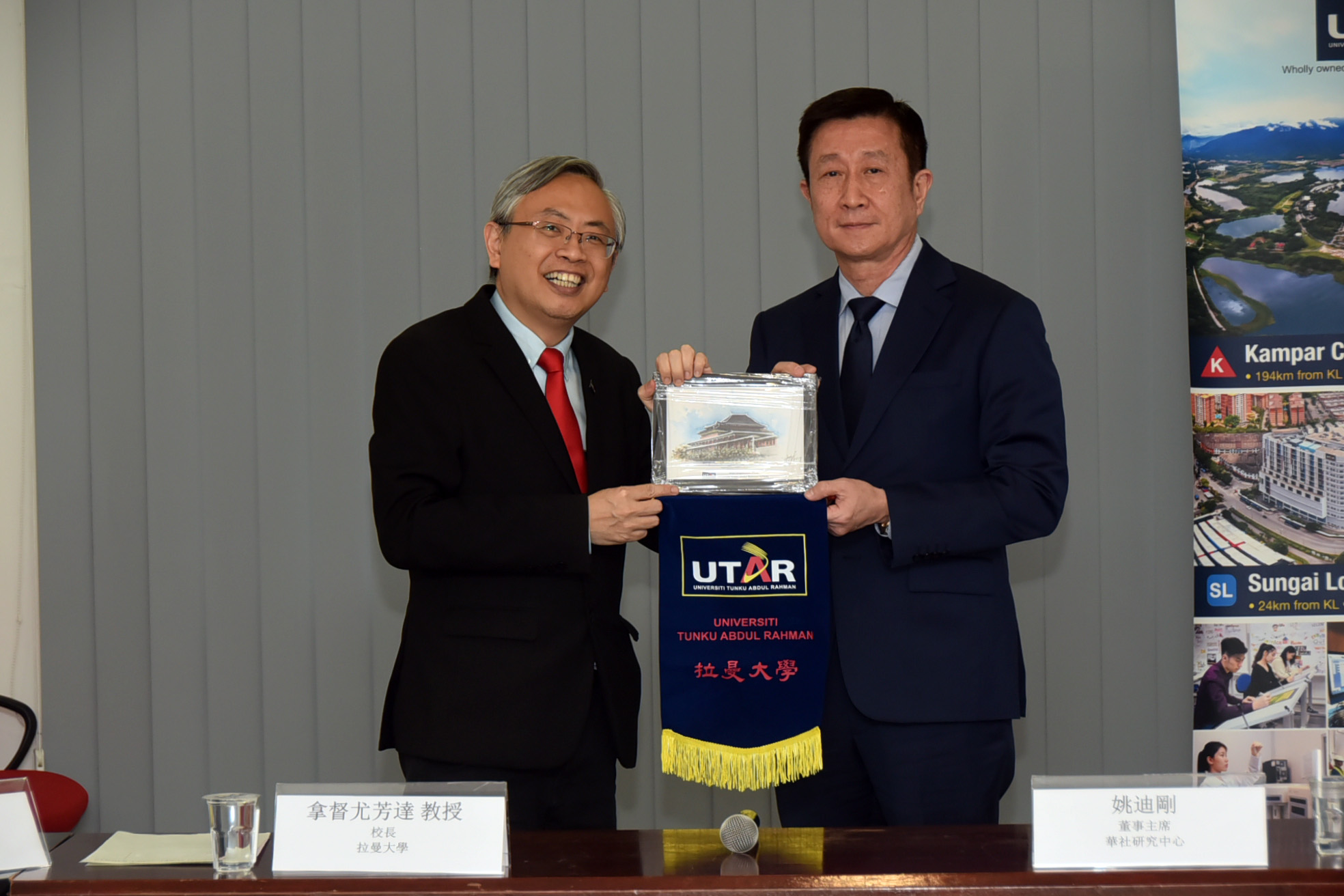 Prof Dato' Ewe presenting souvenirs to Yau