NTU visits to sign MoU on student exchange programme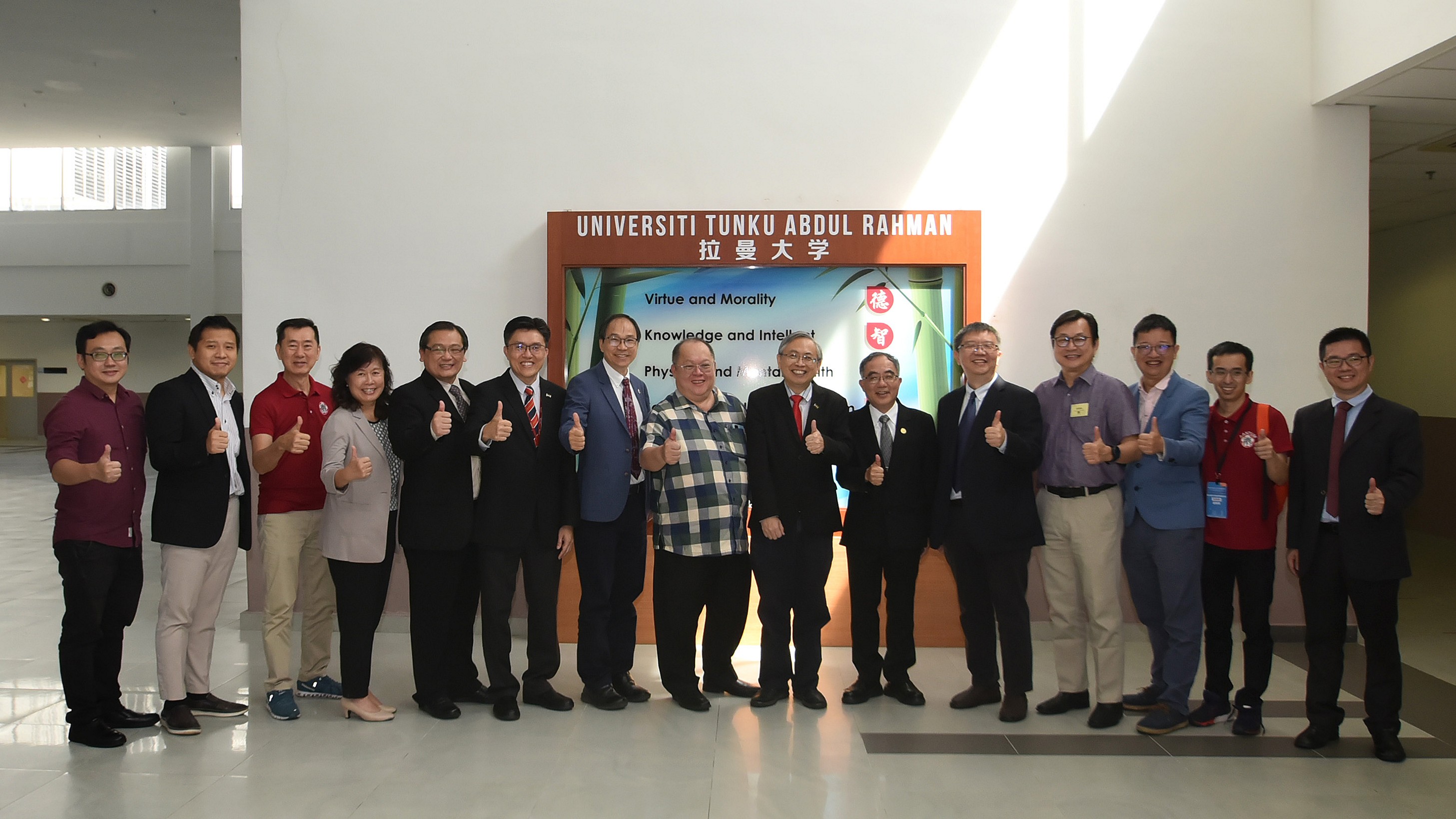 From left: Law, Dr Yap, Ooi, Prof Yuan, Dr Chong, Prof Goi, Prof Ding, Choo, Prof Dato' Ewe, Prof Chen, Prof Liew, Chew, Yeoh, Sow and Dr Lai
Visitors from the National Taiwan University (NTU) and the Alumni Association of NTU Malaysia (AANTUM) visited Sungai Long Campus on 8 May 2023 to sign a memorandum of understanding (MoU). Prior to the MoU signing ceremony, a meeting was held to discuss other potential areas of collaboration.
The representatives from NTU were President Prof Chen Wen-Chang, Executive Vice President Prof Ding Shih-Torng, Vice President for International Affairs Prof Yuan Hsiao-Wei, Manager and Head of Global Students Division Winni Kuo and Global Student Affairs Manager Charles Wang. Meanwhile, the representatives from AANTUM were President Choo Yan Tiee, Vice President Chew Kian Kheong, Secretary Yeoh Sia Mor, Vice-Treasurer Sow Ja Son, and committee members Ooi Yim Thain and Law Teck Hao.
They were welcomed by UTAR President Ir Prof Dato' Dr Ewe Hong Tat, Vice President for Internationalisation and Academic Development Ir Prof Dr Goi Bok Min, Lee Kong Chian Faculty of Engineering and Science (LKC FES) Dean Assoc Prof Ts Dr Yap Wun She, Faculty of Information and Communication Technology Dean Prof Ts Dr Liew Soung Yue, Institute of Chinese Studies Dean Assoc Prof Dr Chong Siou Wei, Division of Community and International Networking (DCInterNet) Director Assoc Prof Dr Lai Soon Onn, Centre for Extension Education Director Assoc Prof Ir Dr Lim Jee Hock and LKC FES academic Ts Dr Kong Sin Guan. Joining the meeting from Kampar Campus via Microsoft Teams were Faculty of Engineering and Green Technology (FEGT) Dean Ir Prof Dr Ng Choon Aun, FEGT Deputy Dean Assoc Prof Ir Ts Dr Leong Kah Hon and DCInterNet Deputy Director Dr Chen I-Chi.
During the meeting, the involved parties were seen discussing potential collaboration plans for the future. They also discussed dual degree programmes, visiting scholar programmes, student exchange, joint courses, internship opportunities, summer camps, etc.
After the meeting concluded, Prof Dato' Ewe and Prof Chen signed an MoU to extend their collaboration in the area of student exchange programmes. The visit ended with a souvenir exchange and a group photography session.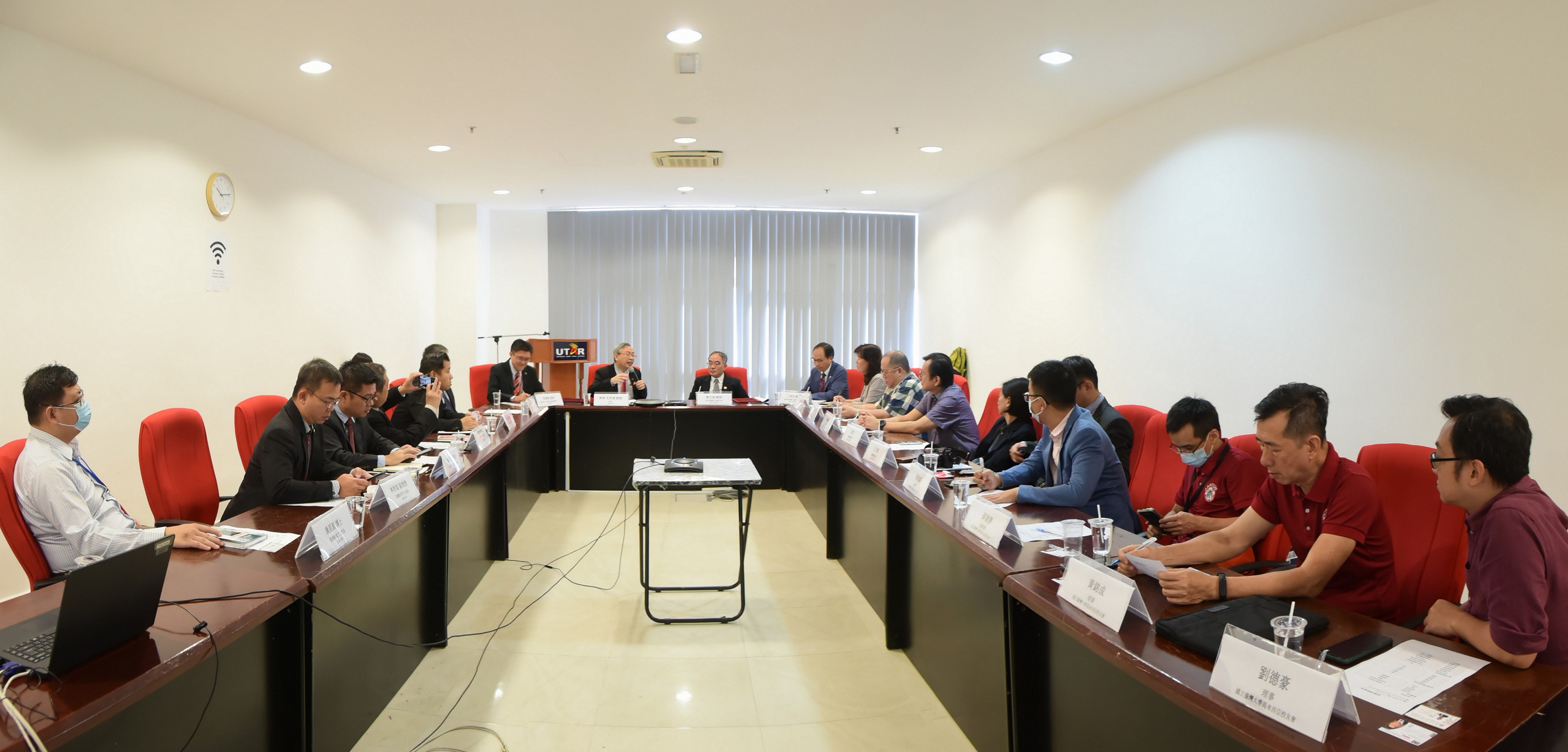 Both parties discussing potential collaboration opportunities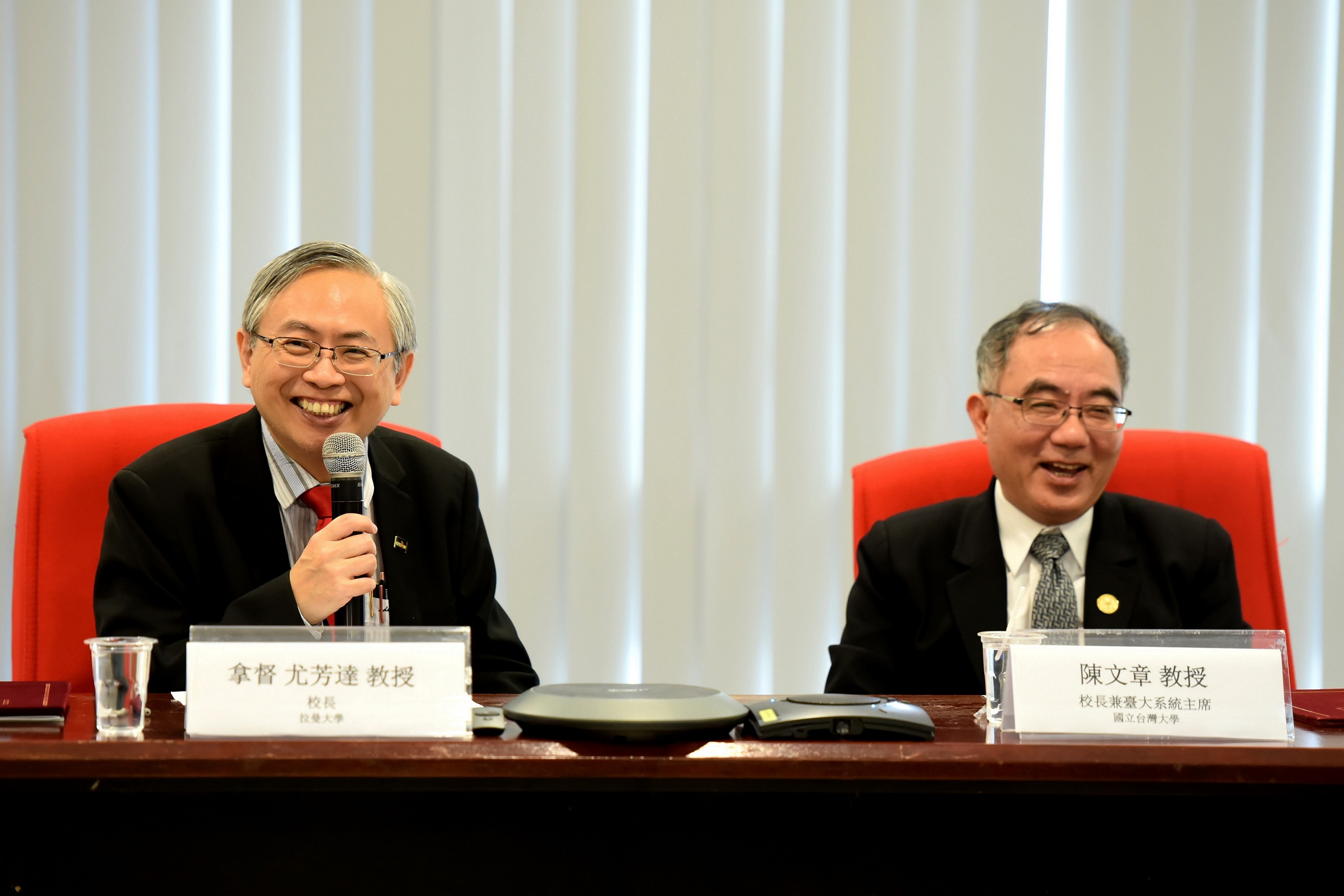 Prof Dato' Ewe (left) and Prof Chen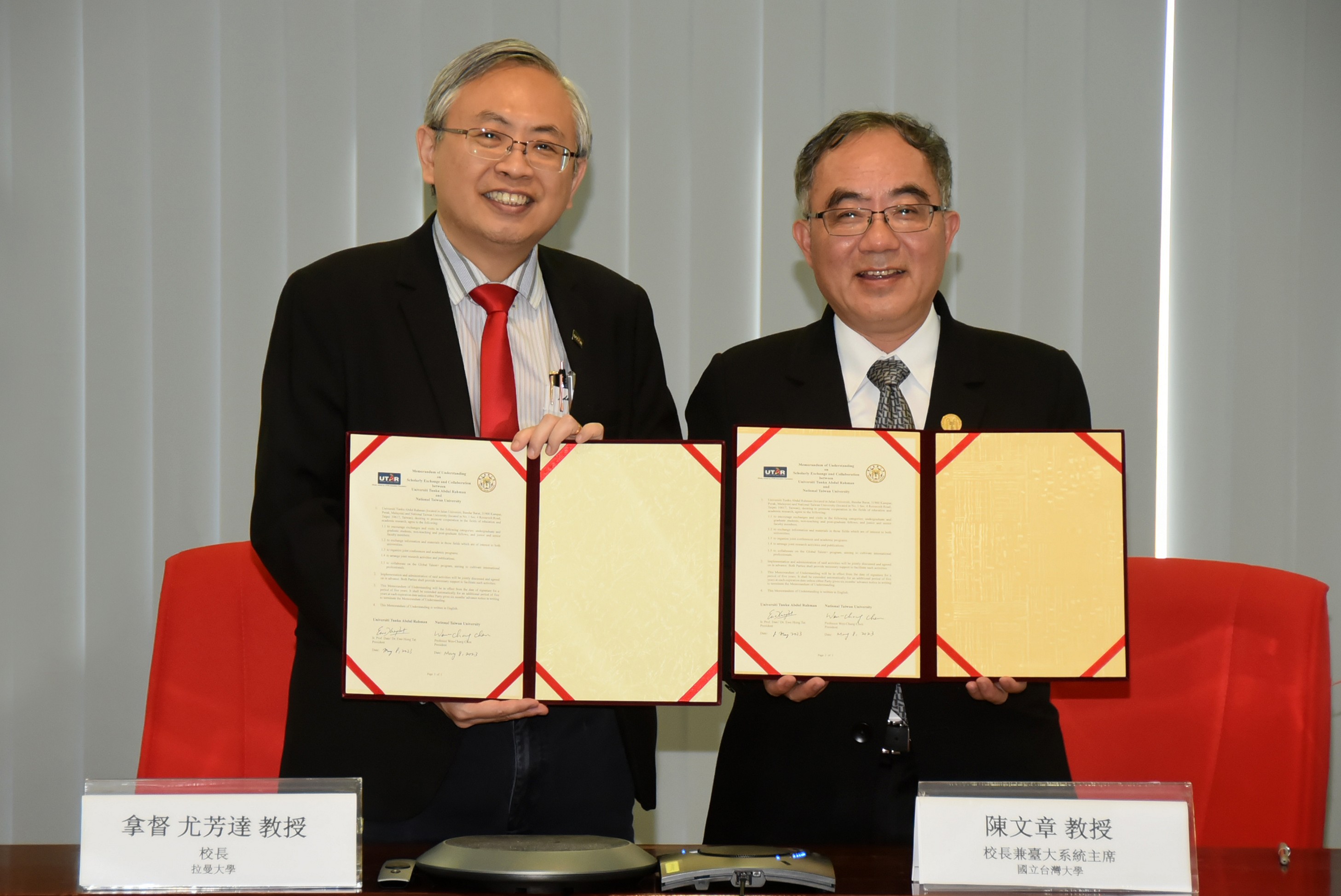 From left: Prof Dato' Ewe and Prof Chen displaying the signed documents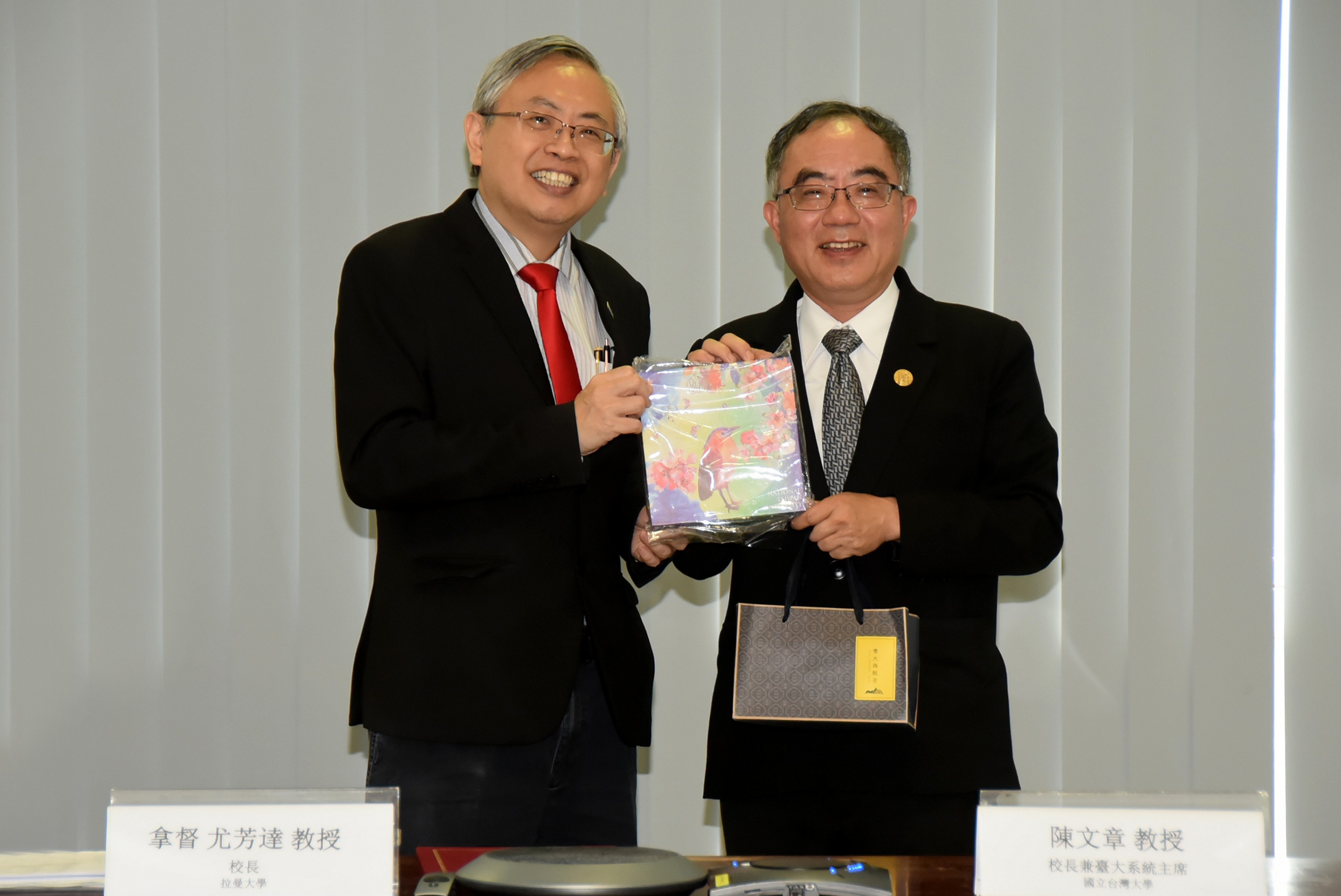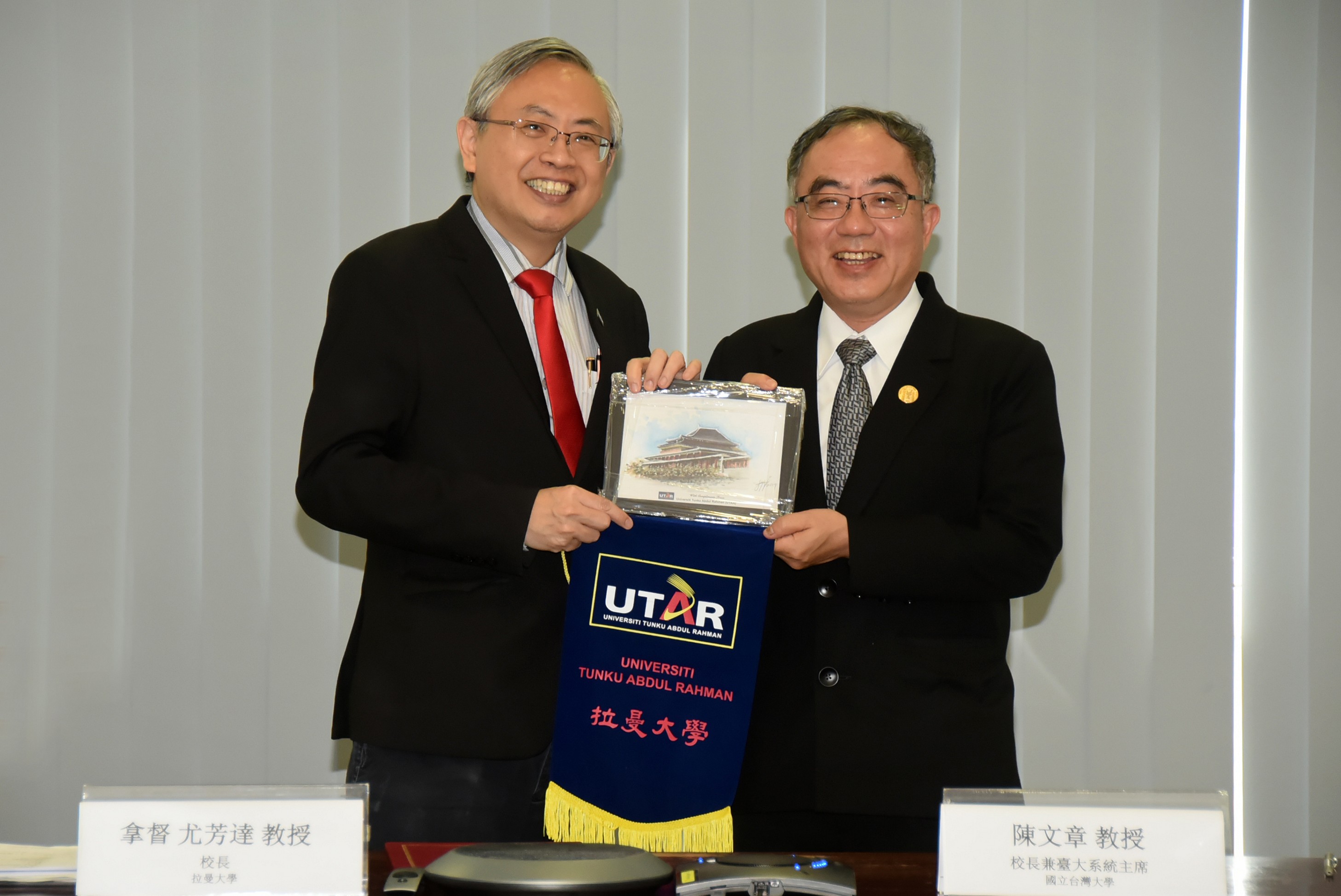 From left: Prof Dato' Ewe and Prof Chen exchanging souvenirs